Grasshopper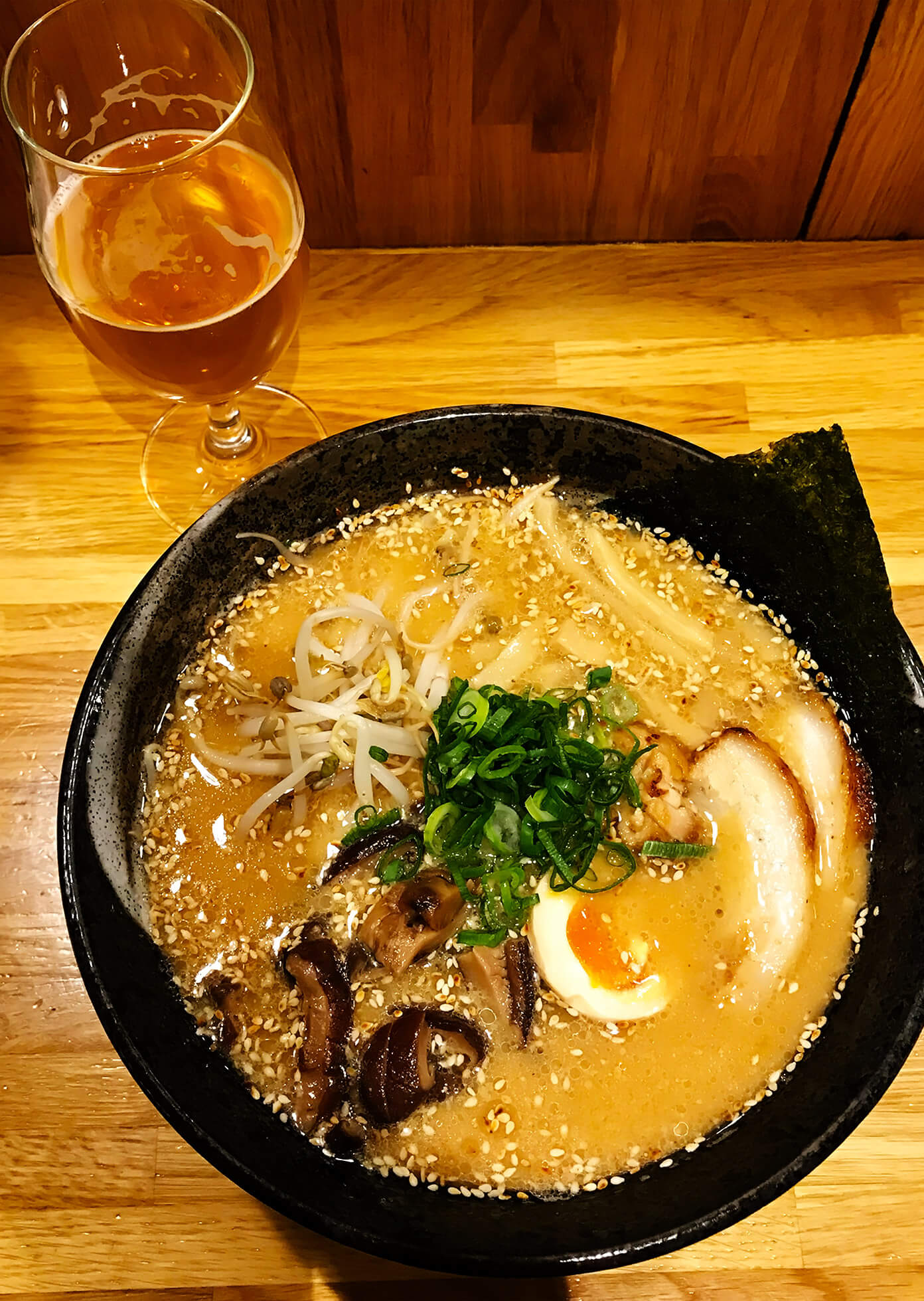 Grasshopper Ramen Bar
What It Is: 
Hands-down our favorite ramen spot in Barcelona.
Where It's Located:
El Born | Google Map
Why We Love It: 
Their miso ramen is absolutely fantastic. Plus, they have an awesome selection of craft beers on tap, the ramen is served quickly, and the vibe of the place is great.
Menu Recommendations:
Miso ramen all the way, maybe with an extra helping of mushrooms and garlic oil.
We're also big fans of their seaweed salad.
Other Tips:
This place has super-limited seating. But seats turn over quickly, so if you can chill outside and wait for a bit, it won't be long.
Check out our downloadable travel guide map for other recommendations nearby!
Website | Facebook | TripAdvisor | Yelp | t:+34 935 00 50 81
For More Barcelona Travel Recommendations…
Check out our Gimme Some Barcelona Travel Guide, which includes a constantly-updated list of our best recommendations on where to stay, what to do, and where to eat in Barcelona. Plus, we've also shared a bunch of our best Barcelona-specific travel tips, so that you can navigate the city like a local.
Also, feel free to download our Gimme Some Barcelona Google Map, which includes all of the recommendations listed in our travel guide.