Guinness Chocolate Cake with Cream Cheese Frosting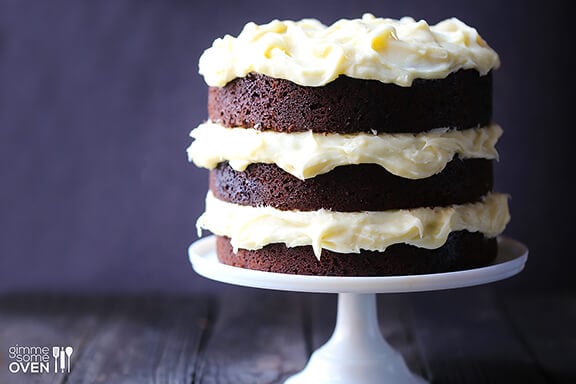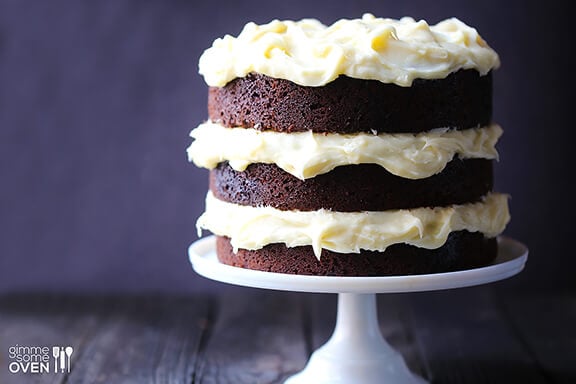 Happy Guinness Week!
That's right.  Instead of gearing up for St. Patrick's Day with the usual corned beef and cabbage recipes, I have decided to celebrate instead with one of my other Irish favorites — Guinness.  Not the world records, the stout.  :)
(Ok, I'm watching "Friends" as I type, and Chandler's humor is rubbing off on me.)
For our first recipe, I couldn't resist bumping this one up on the schedule after I made and loved it again today — Guinness Chocolate Cake with Cream Cheese Frosting.  Oh my heavens, people.  I've had and made a handful of Guinness cakes over the years, but this recipe is the winner by a landslide.  It is ridiculously good.
The chocolate cake is really moist and overflowing with rich chocolate flavor, with a hint o' Guinness in the background.  But it is made all the better when paired with this heavenly cream cheese frosting.  I thought about going with something different for the frosting, but there's a reason cream cheese is the classic pairing here.  My friends and I all agreed that they are absolutely perfect together!
So be sure to tune in this week for more great sweet and savory Guinness recipes to come!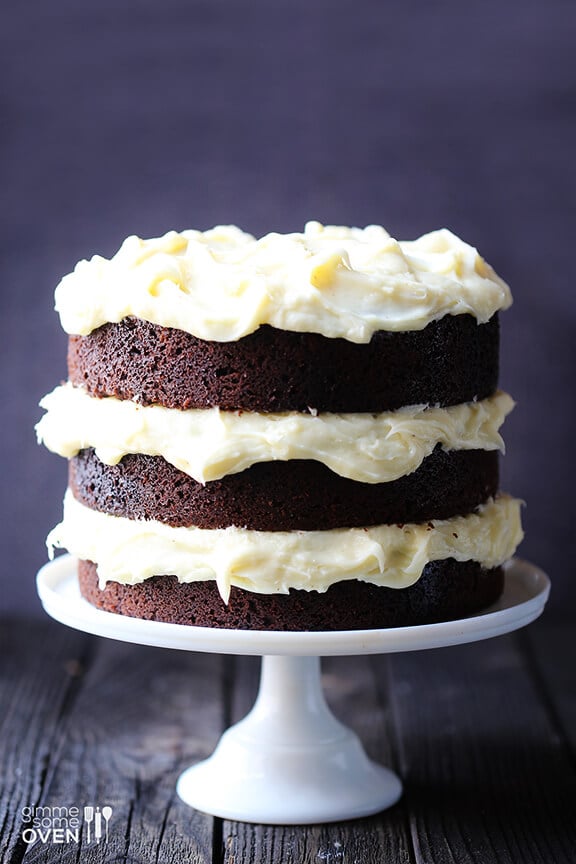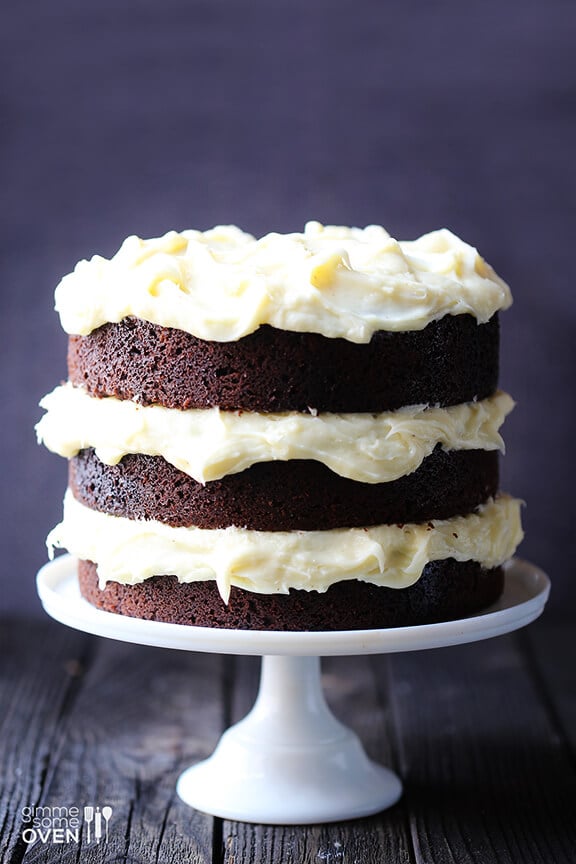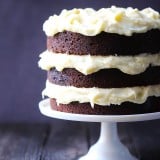 Guinness Chocolate Cake with Cream Cheese Frosting
This is the best Guinness chocolate cake recipe I've found! It is, of course, made all the better with rich cream cheese frosting.
Ingredients:
For The Chocolate Guinness Cake:
2 cups Guinness (or other stout)
2 cups (4 sticks) unsalted butter
1 1/2 cups dark chocolate unsweetened cocoa powder (or regular unsweetened cocoa powder)
4 cups all-purpose flour
4 cups sugar
1 Tbsp. baking soda
2 tsp. salt
4 large eggs
1 1/3 cups sour cream
For The Cream Cheese Frosting:
3 (8 oz.) bricks cream cheese, room temperature
1 cup (2 sticks) unsalted butter, room temperature
1 Tbsp. vanilla extract
1/2 tsp. salt
6 cups powdered sugar
Directions:
To Make The Cake:
Preheat oven to 350°F.
Butter three 8-inch round cake pans with 2-inch-high sides, and line the bottoms of the pans with parchment paper. Butter paper.
Bring the Guinness and 2 cups butter to simmer in a large saucepan over medium heat. Add cocoa powder and whisk until mixture is smooth and no lumps remain. Transfer the mixture to the freezer and let cool for 10 minutes.
Meanwhile, whisk flour, sugar, baking soda, and 1 1/2 teaspoons salt in large bowl to blend.
In a stand mixer, beat the eggs and sour cream on medium speed until combined. Add the slightly-cooled Guinness mixture to the egg mixture, and beat on low speed just until combined. Add flour mixture and beat briefly on slow speed for 10 seconds. Using rubber spatula, fold batter the rest of the way until completely combined. Divide batter equally among prepared pans. (I use a kitchen scale to be sure that the cakes are even.)
Bake cakes until a toothpick inserted into center of cakes comes out clean, about 35-40 minutes. Transfer cakes (within their pans) to rack, and cool 10 minutes. Then carefully turn cakes out onto rack and cool completely. Frost with cream cheese frosting once cooled. Keep cake covered in a sealed container, and refrigerate for up to 3 days, although this cake is best enjoyed the day it is made!
To Make The Frosting:
Using an electric mixer, cream together cream cheese and butter on medium speed for 1 minute or until smooth with no lumps remaining. Add in vanilla extract and salt, and continue mixing until combined. Lower speed to medium-low and gradually add in powdered sugar. Increase speed to medium-high and beat until combined. If frosting is too thick, you can add in a teaspoon or two of water. If it is too thin, you can add in more powdered sugar.
If you make this recipe, be sure to snap a photo and hashtag it #gimmesomeoven. I'd love to see what you cook!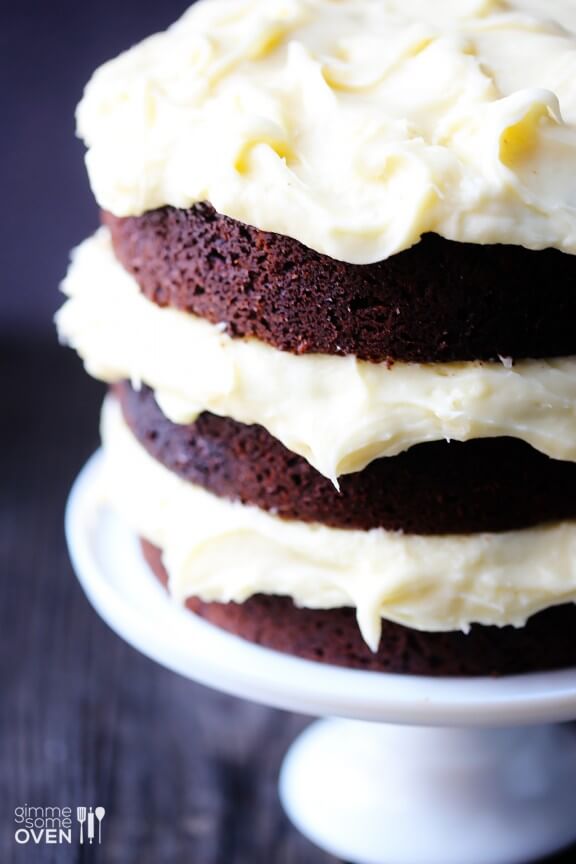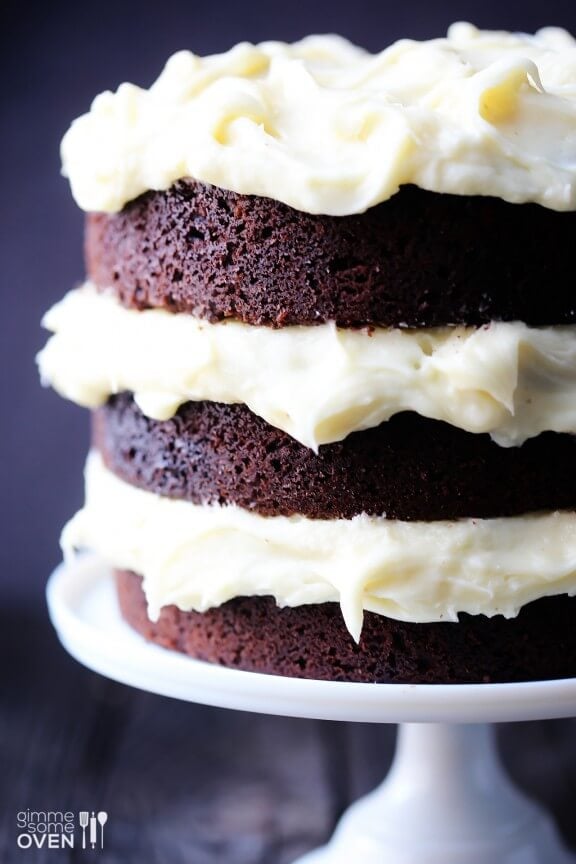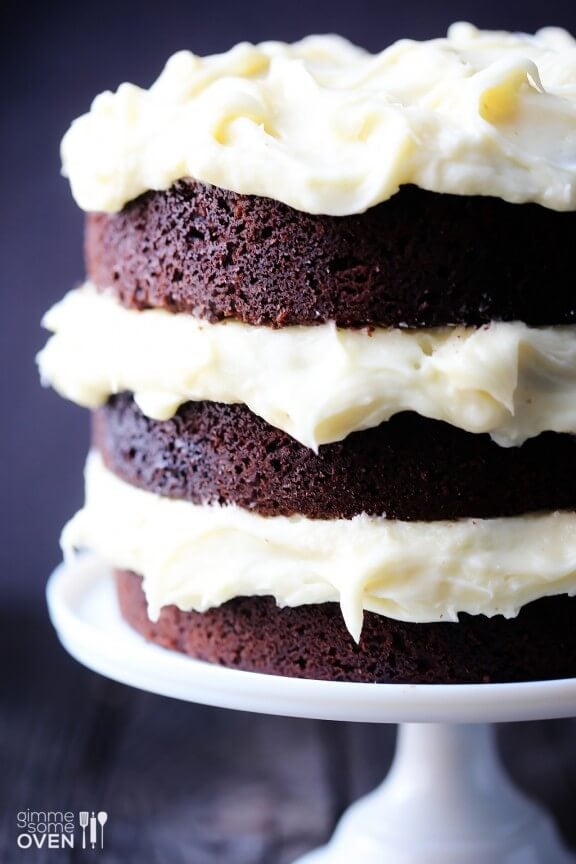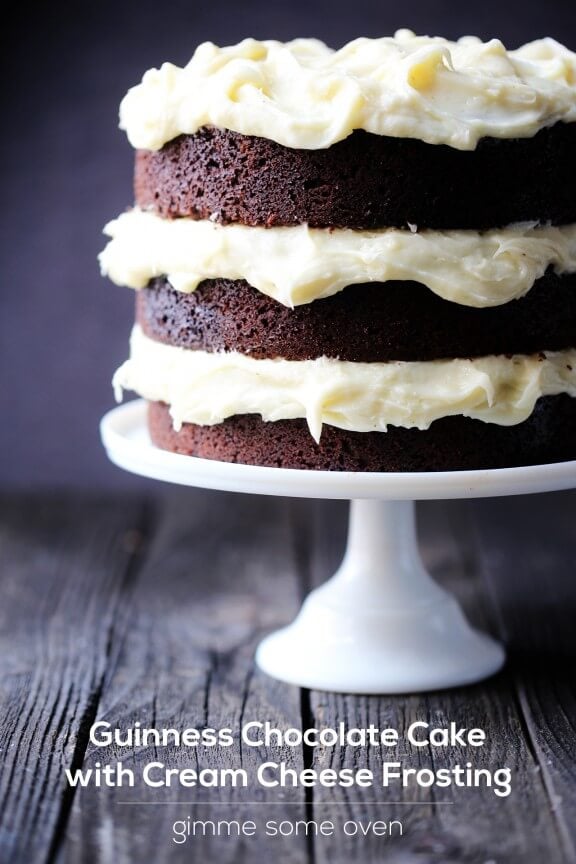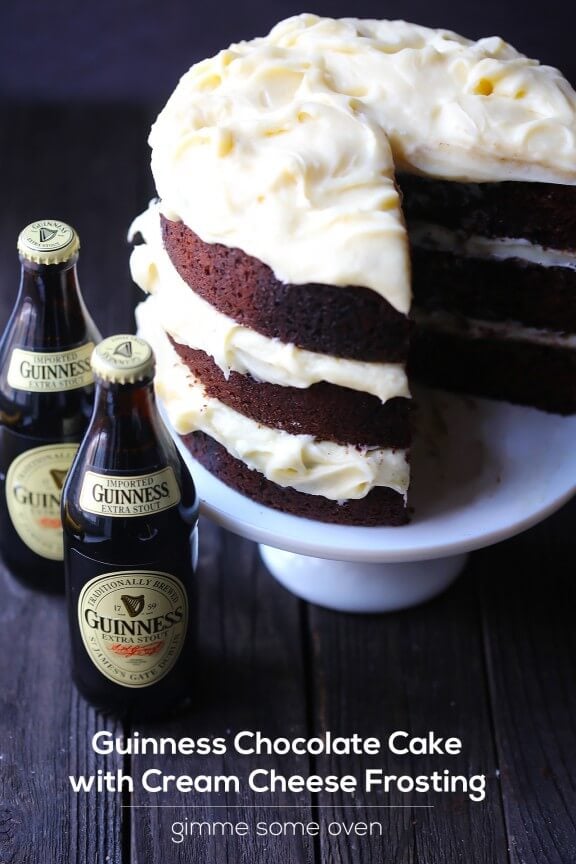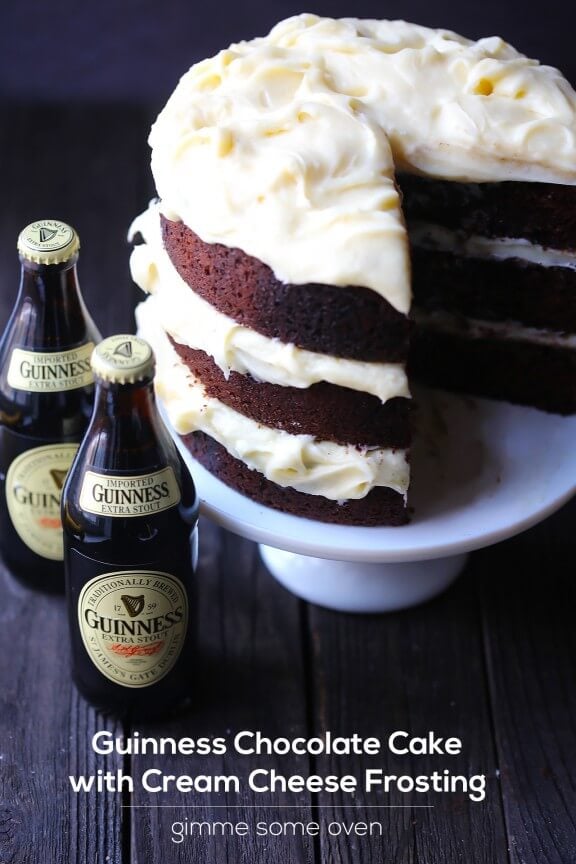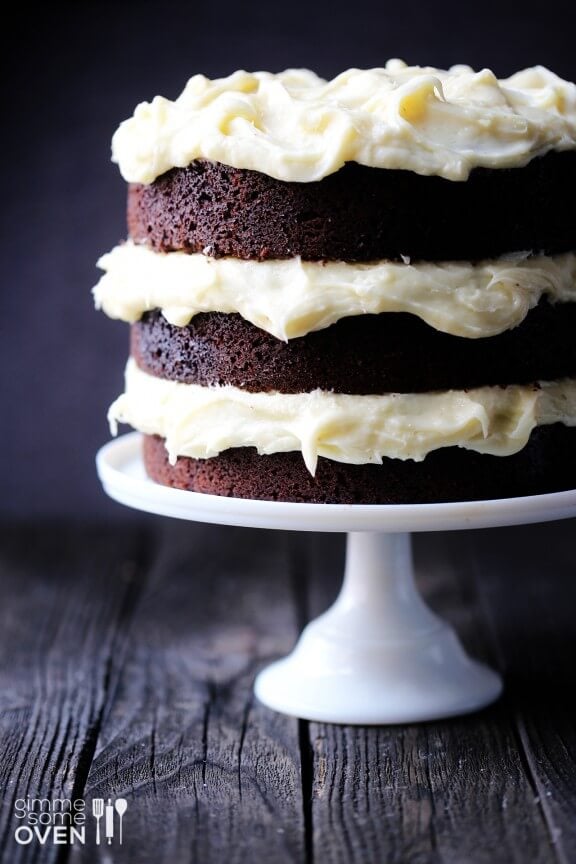 This post contains affiliate links.