Homemade Apple Cider
There is something so wonderfully nostalgic about cider mulling on the stove, infused with beautiful orange slices, cinnamon sticks and cloves, filling up the house with that most heavenly of heavenly spicy aromas.  Mmmmm….
But for years, the "homemade" cider I've made has always come from the big glass jar I've purchased in my annual fall cider pilgrimage to the store.  It was only until recently that I ever really thought about investigating how to make a batch completely from scratch.  So during a beautiful fall day today, with the windows open and a cool breeze blowing through the house, I decided to give it a try.
Now, I have no idea why I waited so long.  :)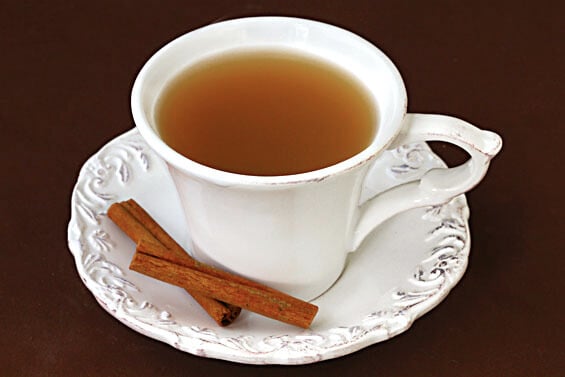 (Here was my old photo of this apple cider recipe, circa 2010.)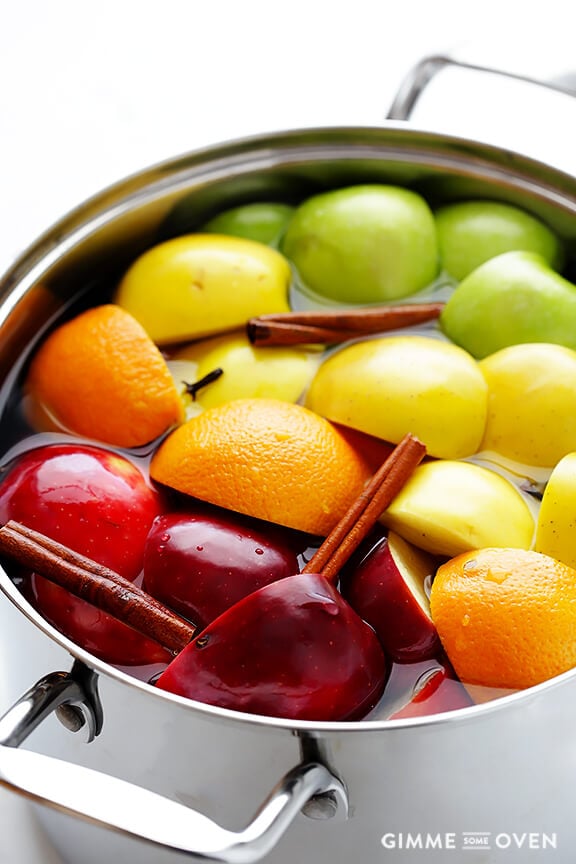 The entire process was such a delight.  It turns out that the initial prep work for the cider could not be easier.  (I think it took me all of five minutes.)  Basically, you let the apples and spices do their work for a few hours, while your home fills with the most wonderful, spicy aroma.  And then after a little straining, you have a pot full of warm, delicious cider ready to be ladeled into your favorite mug and savored.  Amazingly simple.
My favorite thing about the process, though, was just watching it all come together from scratch.  I know that probably sounds obvious, but this was my first time making a homemade apple juice.  Sure, I've juiced oranges and lemons and limes plenty of times before.  But the anticipation of waiting for the crisp apples, cinnamon sticks and whole spices to mull together and create this completely new cider just felt different.  Felt like I was connecting with a bit of tradition.  A bit of history.  I love it.  :)
Will definitely be making this my new fall tradition!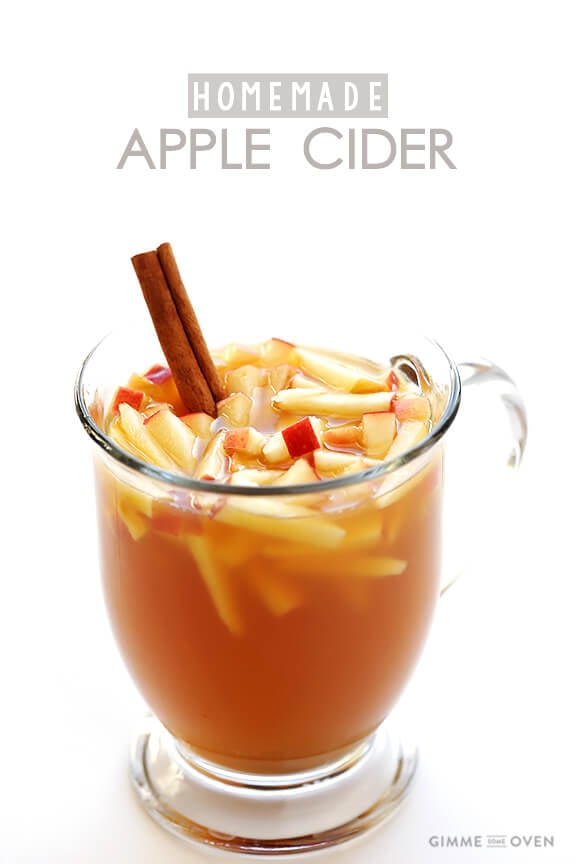 Homemade Apple Cider
You'll love how this Homemade Apple Cider recipe mulling on the stove fills your house with the comforting aroma of apple, orange, cinnamon and cloves.
Ingredients:
12 medium apples, assorted types (I used mostly Gala, Granny Smith & Red Delicious)
2 oranges
4 cinnamon sticks
1 whole nutmeg
1 Tbsp. whole cloves
1 tsp. whole allspice (optional)
1 gallon (16 cups) water, more or less
1/2 – 1 cup brown sugar (or your desired sweetener*)
Directions:
Wash apples and the orange, and then roughly cut into quarters. (Don't worry about removing peels, seeds, or stems.)  Place in a large stock pot.  Add cinnamon sticks, nutmeg, cloves and allspice.  Cover with water, filling the pot until it is nearly full. (I left about 2 inches of space at the top of my pot.) Bring to a simmer over high heat, stirring occasionally. Then reduce heat to medium-low, cover and simmer for 2 hours.

Once the apples have softened after an hour or two, use a potato masher (or tongs or the side of a spoon) to mash the apple and orange slices once they are soft.  Cook for one more hour.

Strain out the apple cider into a clean pitcher or pot.  To get the maximum juice out of the apples, you can press them through a fine-mesh strainer or strain through a cheese cloth.  Stir in your desired amount of sweetener until it is dissolved.

Serve hot.

You can also transfer the cider to a heat-safe sealed container and refrigerate for up to 5 days.  Just rewarm the cider to serve.

If you make this recipe, be sure to snap a photo and hashtag it #gimmesomeoven. I'd love to see what you cook!