Photoshop: The Trick That Will Make Your Photos "Pop"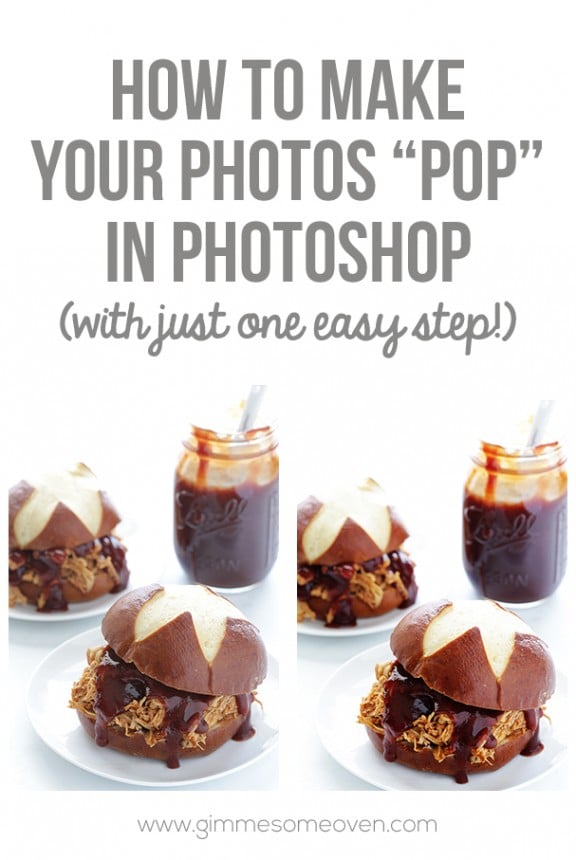 There's one little trick to I do most of my photos that I'd say is 90% responsible for making them "pop".
I learned it from The Pioneer Woman years ago, when she offered it as a tip for editing photos of people. As it turns out, it also works wonders with editing photos of food. It's all about "soft light", baby. And it takes a grand total of 5 seconds. (Or if you set it up as an action, make that 1 second.)
Here's how to do it: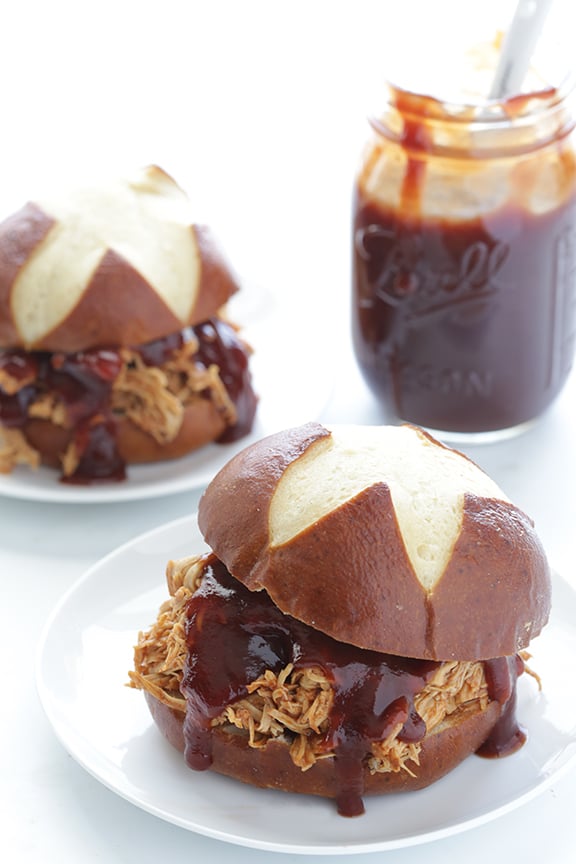 1. Begin by opening up the photo you would like to edit. Here's the image I am using that was taken directly out of the camera.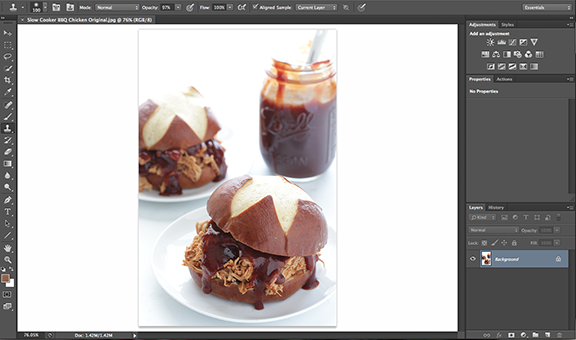 2. Be sure that you have the "Layers" tab open in the toolbar. (If you don't see it, click on "Window" in the top toolbar, then scroll down and click on "Layers" and it will open somewhere.)  You should see a tiny thumbnail of your photo labeled "Background", as you see mine in blue there in the bottom right-hand corner.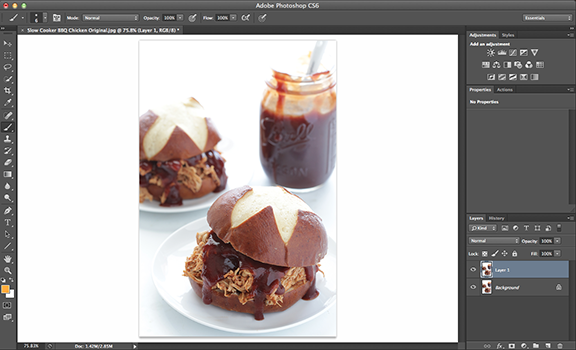 3. Create a copy of that layer by either:
clicking Command+J (if on a Mac) or Control+J (if on a PC)
or you can click up to "Layer" in the top toolbar, then "New", then "Layer Via Copy"
4. A new layer (labeled "Layer 1") should appear in your Layers box.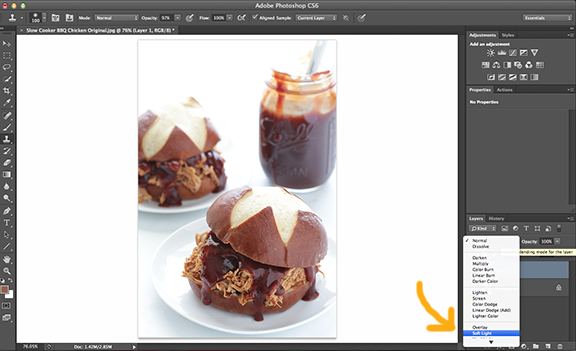 5. Just above where it says "Layer 1", you will see a dropdown menu that says "Normal". Click it, and then scroll down to click "Soft Light".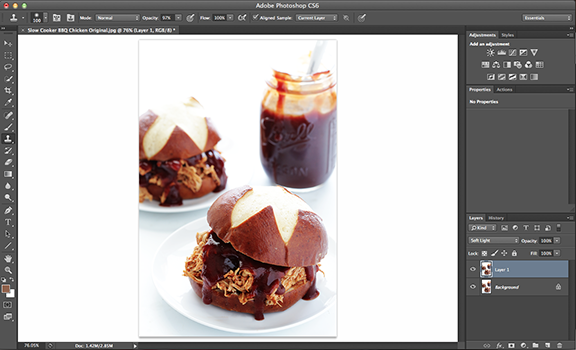 6. And then marvel at the difference. Here's a closeup…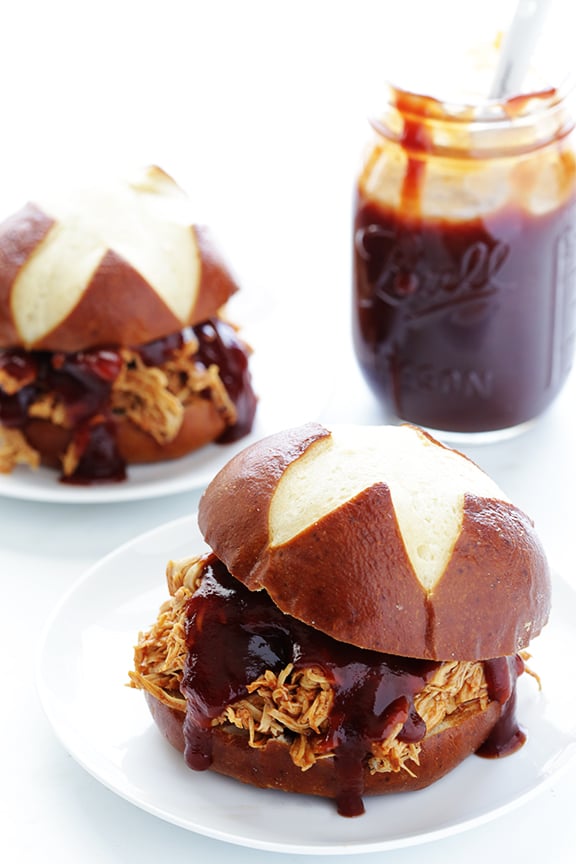 Incredible, isn't it?? Basically, soft light ups the contrast big time for your photo, and also adds a little vibrancy to make it pop.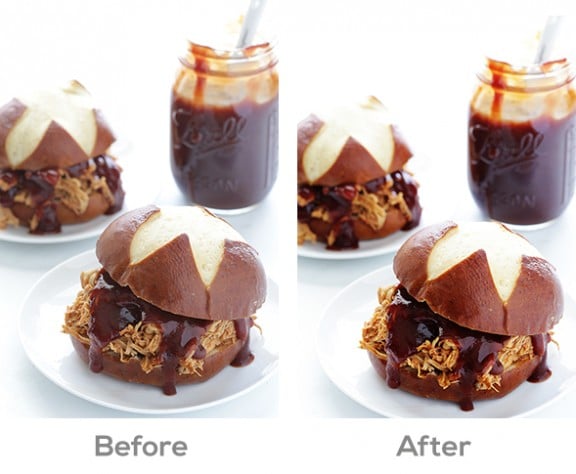 If it's a little too amazing though (basically, if the change is too harsh/dramatic), you can always adjust the opacity (basically the intensity) in the layers box. The default setting is full force (100%), but just adjust it down if the change is too much.
This is the first step I take with my photos when editing in Photoshop, usually followed by the 3 Edits That I Make To Every Photo. But most of the time, this soft light step does the lion's share of the work, and sometimes I find it to be enough on its own.
The one time I will say that soft light does not work well is when you are shooting in indoor lighting. Often those photos already have a yellow glare and higher contrast, and sometimes the soft light trick will just make that worse. But the more you use this trick, the more you'll learn when you like it and when you don't.
So thanks to Ree for the tip. And I hope it's helpful to you as well!