How To Order Coffee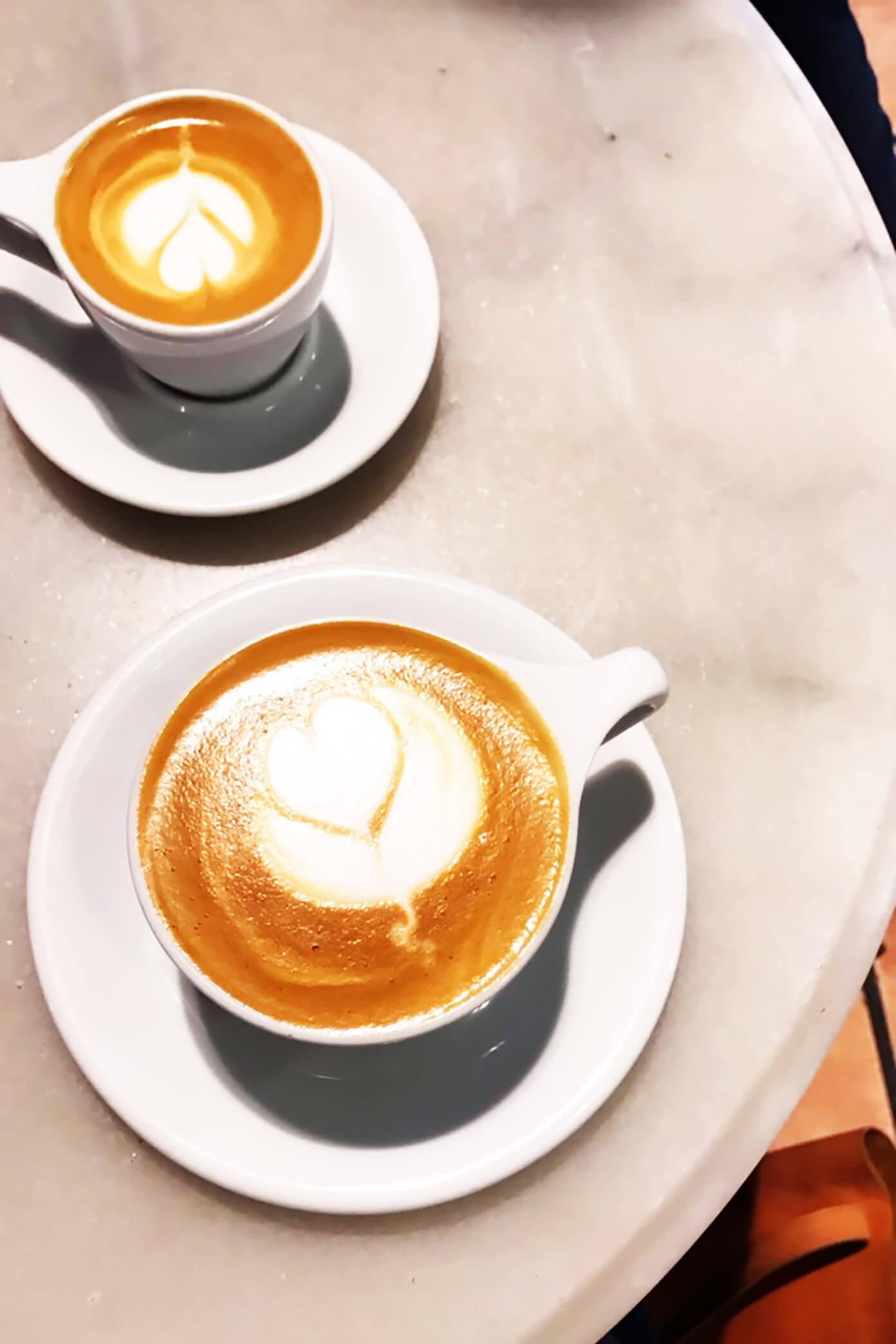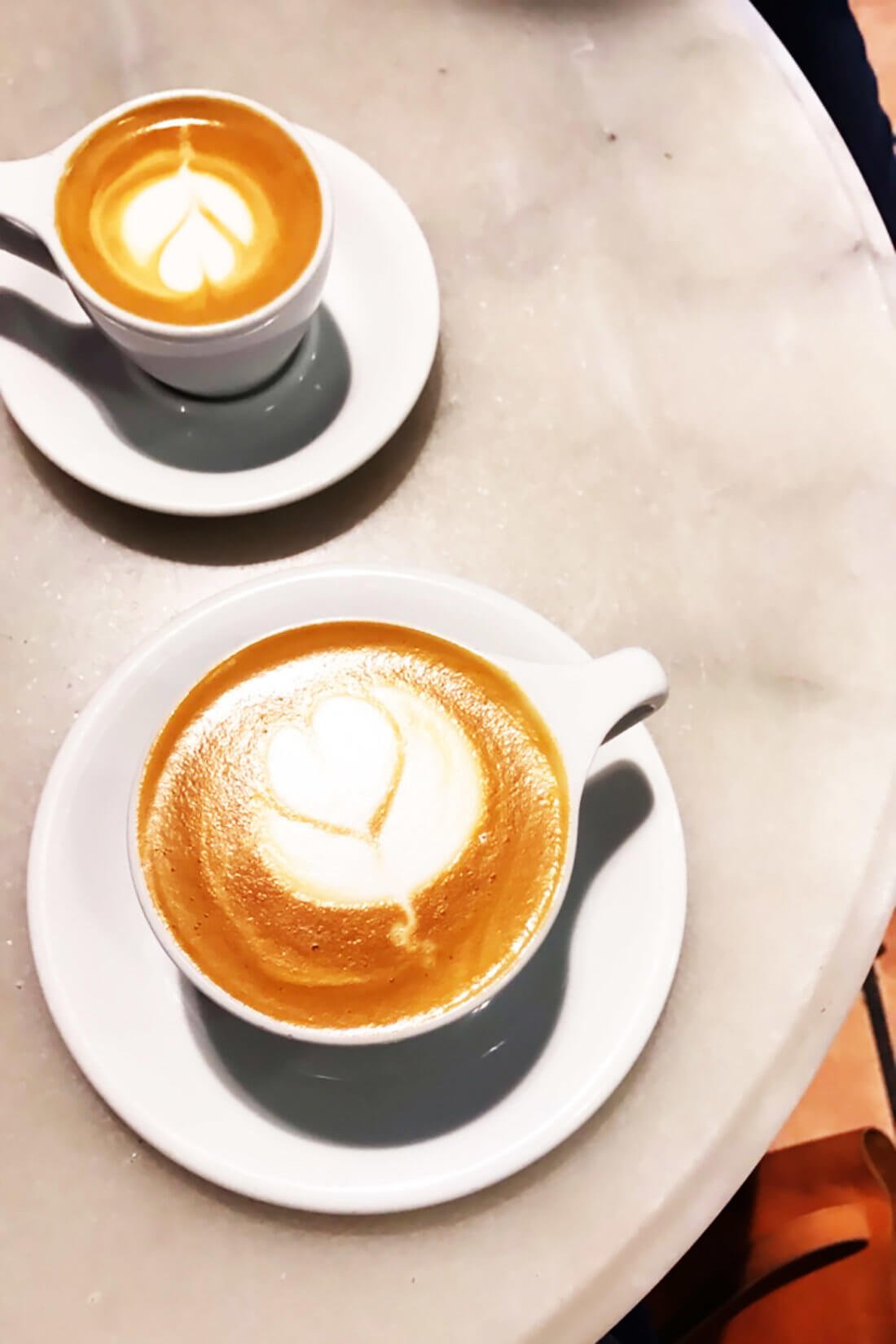 How To Order Coffee In Barcelona
As two major coffee lovers, it is a priority for us to do everything we can to help you fellow coffee lovers have an awesome coffee experience here in Barcelona. Because — to be sure — there's tons of great coffee to be found in this city. And locals here drink coffee all day long. It's a wonderful part of the rhythm here.
That said, though, there are definitely some major differences with the coffee culture here in Barcelona. So here are a few things to keep in mind:
Things To Know:
Coffee Shop Hours: Major note! As we were learning how to order coffee here, we quickly learned that most coffee shops in Barcelona don't open until at least 10 or 11am in the morning. So if the place you're staying does not offer early morning coffee, head to a pastry shop or look online for a café that opens early.
Beyond The Coffee Shops: Nearly every place that serves food in Barcelona — from restaurants, to bars, to pizza shops, to grocery stores and more — have an espresso machine ready to go too. So unless you're really wanting to visit specific coffee shops, you can usually just order a cortado at the end of your meal at any restaurant.
Espresso is king: The vast majority of coffee offered here in Barcelona is espresso-based. So if you're looking for an American-style "cup of coffee", an Americano (see below) is most commonly available. To find brewed coffee (or specialty brews, such as pour-over or French press), hit up some of the more hipster coffee shops around town.
Portions: Since people drink coffee all throughout the day here in Barcelona, most coffee spots will tend to serve coffees in modest quantities. (If you're looking for a large coffee, you may have to seek out US-based coffee retailers, such as Starbucks.)
The 5 Most Common Coffee Orders in Barcelona:
Cafe Solo – This is just the espresso on its own. It's as strong as you imagine it is.
Cortado – One shot of espresso and steamed milk in a tiny, 4 oz. cup. One of our personal favorites.
Cafe Con Leche – One shot of espresso with steamed milk in an 8oz. cup. For fans of coffee with cream, or small lattes.
Americano – Your best bet if you're just looking for a regular cup of coffee. Espresso with a cup of hot water added.
Cafe Con Hielo – Cafe solo with a cup of ice on the side. This one gets popular as summer heats up.
Por Aquí / Para Llevar
We've got a real soft spot for having a quick coffee in the shop before heading out to the next adventure. Typically, it comes in cups and saucers to give you the full experience. But they will usually ask if you want it "por aquí" (for here), or "para llevar" (to take away / to-go). Take your pick!
Coffee Recommendations:
For a list of our favorite coffee shops, check out our Barcelona Travel Recommendations. Because how to order coffee is nearly as important as where to order it.
---
For More Barcelona Travel Recommendations…
Check out our Gimme Some Barcelona Travel Guide, which includes a constantly-updated list of our best recommendations on where to stay, what to do, and where to eat in Barcelona. Plus, we've also shared a bunch of our best Barcelona-specific travel tips, so that you can navigate the city like a local.
Also, feel free to download our Gimme Some Barcelona Google Map, which includes all of the recommendations listed in our travel guide.