I'm in Europe!
This post may contain affiliate links. Please read my disclosure policy.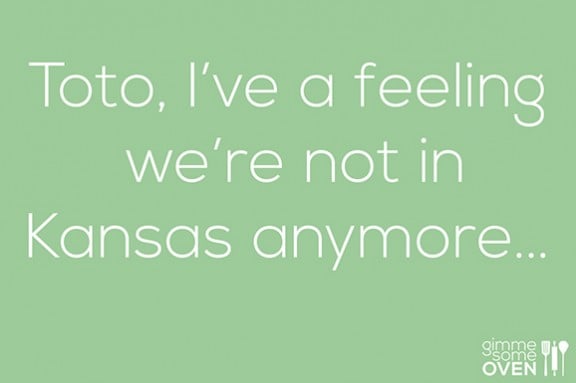 Ok, I'm pretty sure that just earned a major eye roll from my friends back home who have heard that one a thousand times. ;)
But it's true!
After having spent the last 24 hours racing through airports, sitting through some l-o-n-g plane rides, and then hopscotching trains and busses all over Barcelona, I am happy to be writing you this post from a gorgeous oceanview room in my Mediterranean cruise ship! Oh my heavens. What began as a one-week trip to go see my friend Sara get married in England somehow turned into a 3.5 week adventure – partly on my own, and partly with a group of good friends. The itinerary looks like it's going to include Spain, Italy, France and England. But I have a few down days still left unplanned, so who knows where the wind will blow!
So if any of you are interested, just wanted to invite you to follow along! I will be travel blogging the trip over at Gimme Some Life, and Instagramming when possible. And even though I forced myself to just pack a tiny carry-on, I did bring along my "big" camera. So lots of real pictures will be coming your way too. (Mom will be happy.)
But Christmas is still my favorite baking season on the blog. So there will still be a bunch of yummy recipes – both by me, and by 4 of my favorite blogger friends who will be guest posting – coming on Gimme Some Oven while I'm away. Plus, we will have 3 more huge giveaways coming each Monday in December, so you'll want to stay tuned! I am taking a mini vacation from blog comments and non-urgent email while I'm here, though. So if I say that I'll get back to you "next year", well, it's true. :)
Love to you all from sunny Spain! Hasta luego!