La Fabrica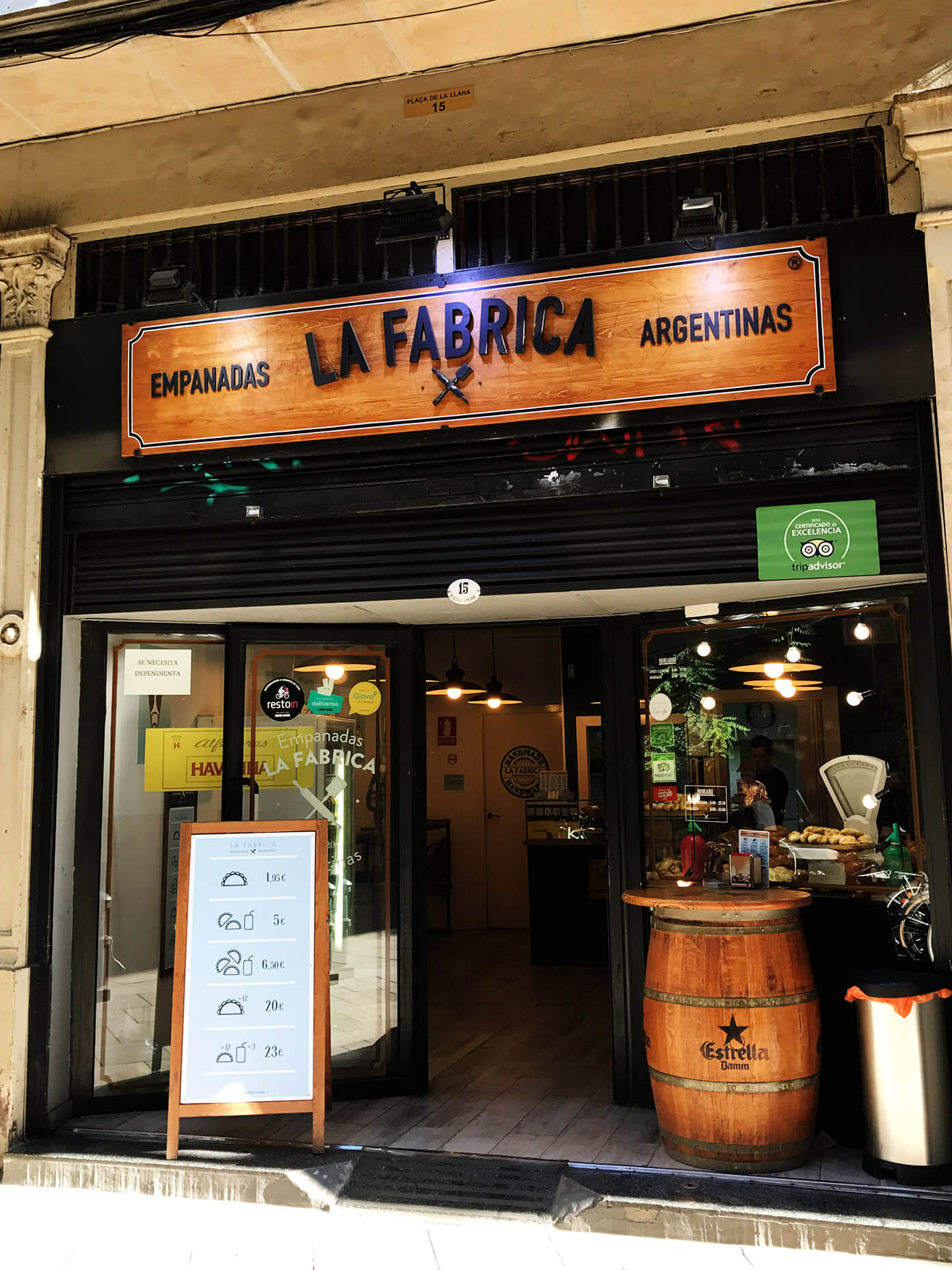 La Fabrica
What It Is: 
A cute quick stop for Argentinian empanadas.
Where It's Located:
Multiple Locations | Google Map
Why We Love It: 
There are lots of La Fabrica locations around town, and their empanadas are perfect for a quick, affordable lunch on the go. They usually have dozens of flavors to choose from, and have vegan options as well.
Our Recommendations:
If you're traveling in a pack, their 12 empanadas for €20 can be an incredibly affordable meal.
They've got some interesting flavor combos, so be adventurous and try something new. Everything we've had there has been good.
Contact:
Website | Facebook | Instagram | TripAdvisor | Yelp | t:+34 931 24 04 10
For More Barcelona Travel Recommendations…
Check out our Gimme Some Barcelona Travel Guide, which includes a constantly-updated list of our best recommendations on where to stay, what to do, and where to eat in Barcelona. Plus, we've also shared a bunch of our best Barcelona-specific travel tips, so that you can navigate the city like a local.
Also, feel free to download our Gimme Some Barcelona Google Map, which includes all of the recommendations listed in our travel guide.