La Paisana de Casa Gràcia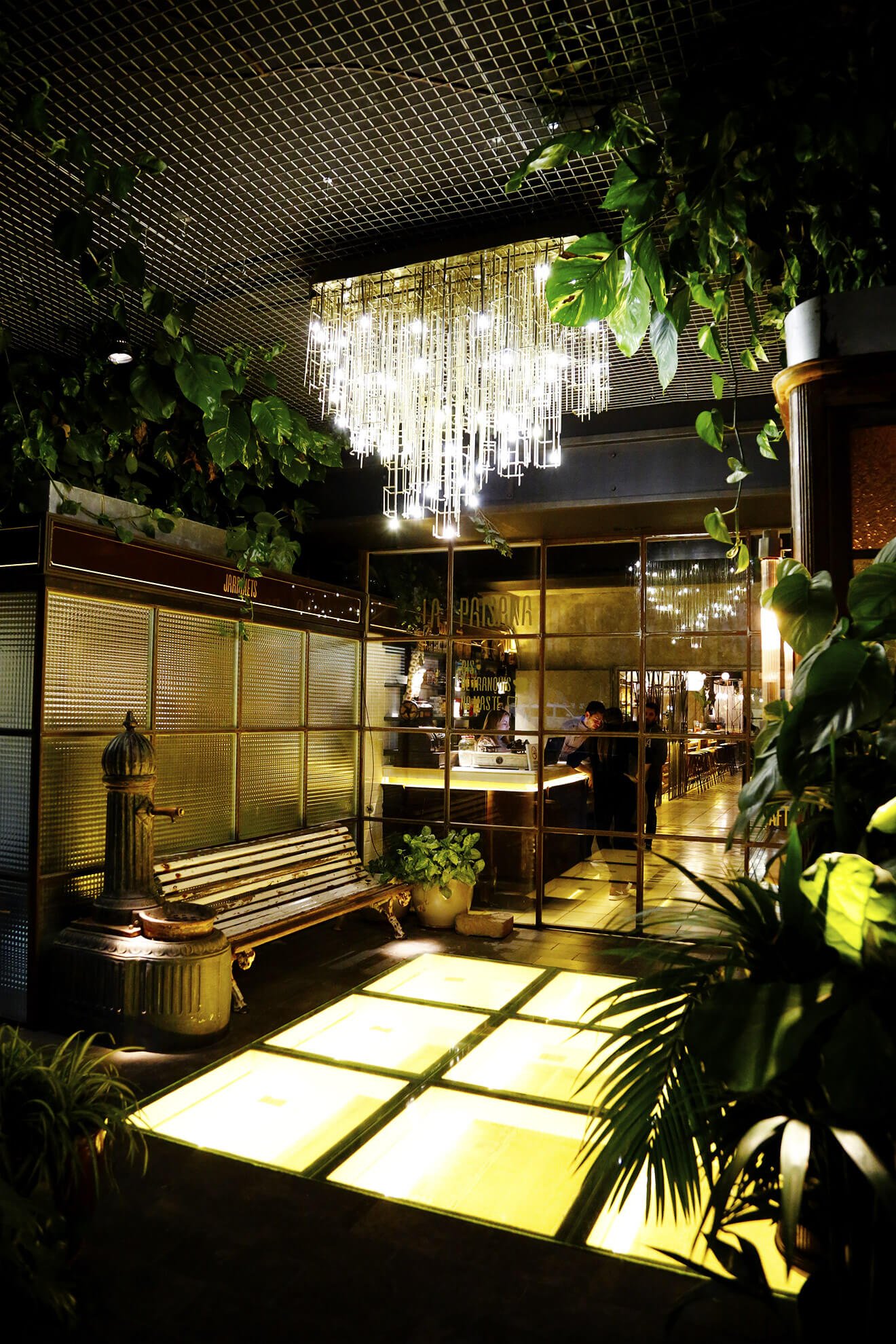 La Paisana de Casa Gràcia
What It Is: 
A lovely restaurant tucked away in the back of the design-forward hotel/hostel Casa Gràcia.
Where It's Located:
Gràcia | Google Map
Why We Love It: 
When we moved to Barcelona, one of our local friends advised us not to shy away from hotel restaurants in the city — they're actually really popular here! And La Paisana at Casa Gràcia is one of our faves. The vibe in there is fun and trendy, and the food is fantastic.
Menu Recommendations:
Their menu changes seasonally, but we love their fried artichokes, Asian green veggie salad, fish and chips, and the "bonfire" potato with seared calamari and aioli is a must.
Other Tips:
Check Casa Gràcia's calendar if you decide to go, because they have all sorts of cool tastings, live music nights, and random mini-theater performances that could be cool to catch while you're there.
Check out our downloadable travel guide map for other recommendations nearby!
Contact:
Website | Facebook | Instagram | TripAdvisor | Yelp | t:+34 931 72 04 80
For More Barcelona Travel Recommendations…
Check out our Gimme Some Barcelona Travel Guide, which includes a constantly-updated list of our best recommendations on where to stay, what to do, and where to eat in Barcelona. Plus, we've also shared a bunch of our best Barcelona-specific travel tips, so that you can navigate the city like a local.
Also, feel free to download our Gimme Some Barcelona Google Map, which includes all of the recommendations listed in our travel guide.