La Vinya del Senyor

La Vinya del Senyor
What It Is: 
A cute little bar located just in front of the gorgeous 14th century cathedral, Santa Maria del Mar.
Where It's Located:
El Born | Google Map
Why We Love It: 
It's one of our favorite places for cava, which is especially lovely out on the patio overlooking Santa Maria del Mar, a stunning cathedral in Ciutat Vella (Old Town).
Menu Recommendations:
Cava, cava, cava.
They also have an extensive wine list, which is lovely.
Other Tips:
If you're able, try to sit outside. Like most places there's a 10% additional fee to sit outside, but the setting is memorable.
Check out our downloadable travel guide map for other recommendations nearby!
Contact:
Facebook | TripAdvisor | Yelp | t: +34 933 103 379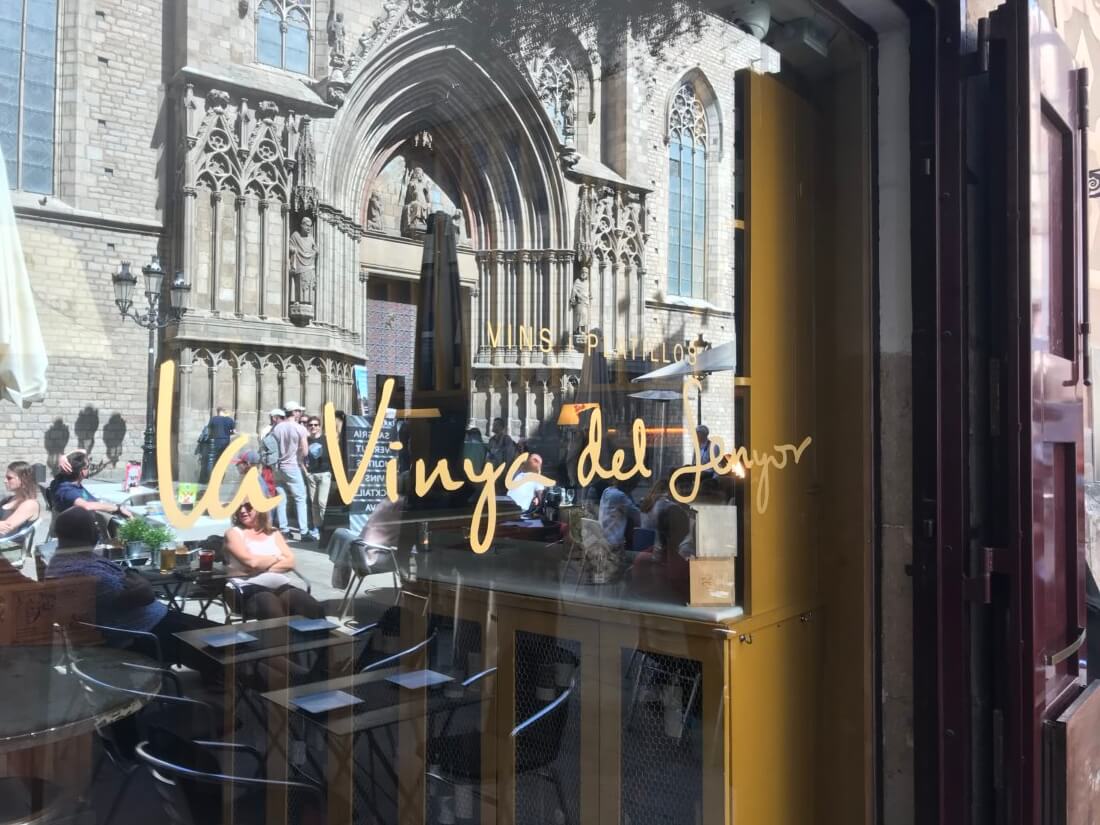 For More Barcelona Travel Recommendations…
Check out our Gimme Some Barcelona Travel Guide, which includes a constantly-updated list of our best recommendations on where to stay, what to do, and where to eat in Barcelona. Plus, we've also shared a bunch of our best Barcelona-specific travel tips, so that you can navigate the city like a local.
Also, feel free to download our Gimme Some Barcelona Google Map, which includes all of the recommendations listed in our travel guide.