Labyrinth Park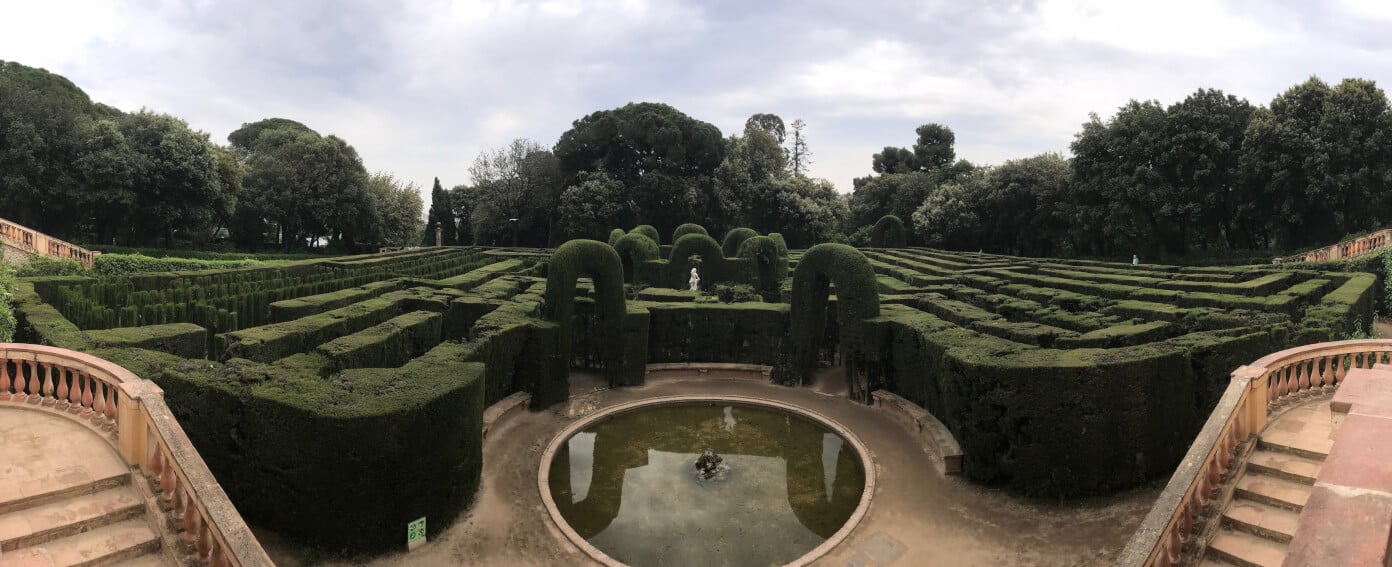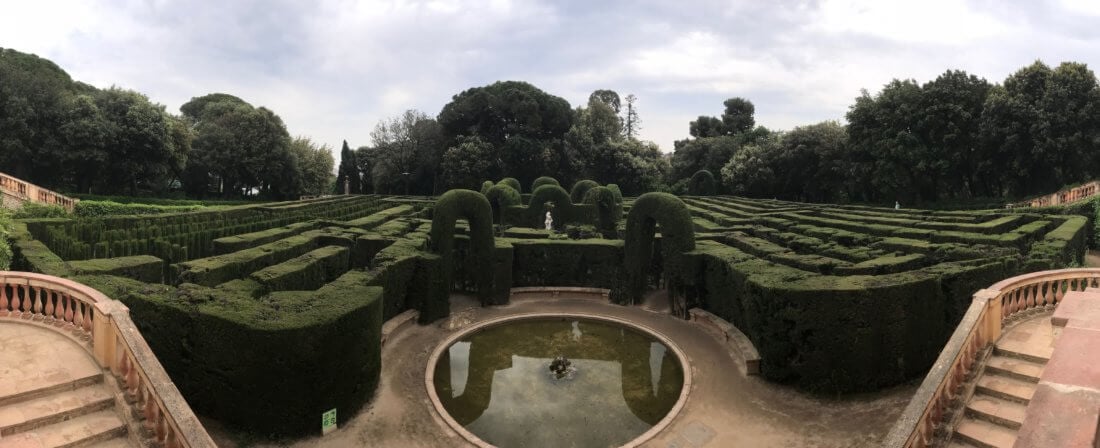 Labyrinth Park (Parc del Laberint d'Horta)
What It Is: 
A sprawling series of gardens, spaces for reflection and, of course, a labyrinth at the top edge of the city.
Where It's Located:
Above the hustle of the city, on the very edge of Barcelona. | Google Map
Why We Love It: 
With over 9 hectares (22 acres) of space, Labyrinth Park is a beautiful refuge from the busyness of Barcelona. Different in feel from Montjüic, Labyrinth Park can accept up to 750 people at any given time, but we nearly had the place to ourselves.
Our Recommendations:
Labyrinth Park is removed from the city, so you might consider combining it with a trip to Park Güell, or Tibidabo while you're in the area.
There is a metro stop a 10-minute walk away from the park (Mundet – L3), or, you can head down the hill to catch a taxi back.
Getting a taxi there usually isn't a problem, but it's not always easy to get one to take you back down the hill toward the city.
Other Tips:
Interesting fact: I learned that this labyrinth, actually isn't a labyrinth. It's more of a maze. The difference, as I've learned, is that a labyrinth will eventually get you to the center if you just keep moving forward, where a maze has dead ends.
It's an affordable park – especially for the amount of upkeep it requires. A standard adult rate is around €2.23
Contact:
For More Barcelona Travel Recommendations…
Check out our Gimme Some Barcelona Travel Guide, which includes a constantly-updated list of our best recommendations on where to stay, what to do, and where to eat in Barcelona. Plus, we've also shared a bunch of our best Barcelona-specific travel tips, so that you can navigate the city like a local.
Also, feel free to download our Gimme Some Barcelona Google Map, which includes all of the recommendations listed in our travel guide.