10 Things I've Learned: Tara
This post may contain affiliate links. Please read my disclosure policy.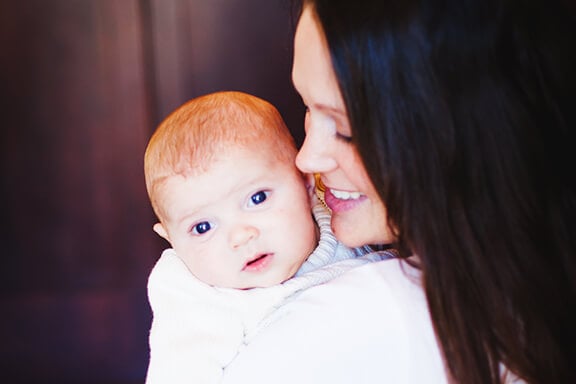 Friends, meet Tara.
I had the pleasure of meeting her myself when I was a college freshman and she was one of my RAs at our tiny liberal arts college in rural Kansas.
She was one of those girls who everyone knew and everyone adored, and I quickly came to understand why. Basically, she was just someone you would love to have as a friend. She was absolutely hilarious, with this quiet yet dry and friendly wit. She was a very enthusiastic science major who could make even the most passionate bug-haters (ahem) excited about biology. She was a giver, and was always helping out with various organizations or spending time with friends or college freshmen who needed a listening ear. And she was the tomboy who we loved watching get all girly and giddy when she was swept off her feet by dashing guy from Western Kansas and married him in in a lovely ceremony with a donut cake. (Of course the food blogger remembers the cake.)  :)
Fast forward a decade, and she and Shane are still living out in (very) small-town Kansas, where she continues to teach high school science. But she's also now an amazing mama of three cute kids, who follow in her footsteps and do cute things like take a family outing to a strawberry patch together to set their preying mantis babies free. And ride elephants together. And soak up all that life has to offer in the rolling Kansas plains.
But while this girl lives a life overflowing with a lot of goodness and joy, life itself has not been easy. Like too many friends, Tara has had to walk through the valleys of losing precious children through miscarriages, with some really scary health concerns on top of her grief that she shares briefly about below. I still can only imagine how people like her find the strength make it through.
But you know what, she's a hoper. And a perseverer. And a strong, intelligent, and faithful believer in the power of gratitude to help get you through life. And just as she did in college, Tara still is one of those people who inspires me (and tons of others) to treasure the heck out of this life, because it is indeed precious and holy.
I'm just really glad that I've had the fortune of getting to cross paths with her. And I'm grateful now that you get to meet her too. So without further ado, here's Tara sharing 10 things she has learned.
I've Learned…
1. Life feels better outside!
Sometimes with the stress of life comes a need to breathe. I find that nothing helps me calm my rolls like getting outside. I am a science geek and I love how all of creation speaks to me…stars at night and little wiggle worms during the day. Life is beautiful and complicated and elegant and I can find my perspective and truly breathe when I am outside.
2. Practice Kindness.
Every morning when I kiss my little Katey-Duck on her curly little head and send her off to a day of adventure in kindergarten, I remind her to "practice kindness". And then I head up to the high school where I teach and remind my "other" kids to practice kindness. At the end of the day, we talk about what we DID that was kind. It is not enough to simply be "kind"…it needs to be an intentional action verb. Do kind things for others!
3. Feed your soul.
Whatever it is that makes you feel like your batteries are charged up and ready to go…church, gardening, laughing with friends, finding a great read, taking a nap, practicing kindness. Feed your soul, and feed it often.
4. Assume nothing.
You know that saying about when you assume stuff it makes…well it's true. Not everyone with a baby "bump" is pregnant. Not all single people like to have their singleness dwelt upon (thanks Ali!). Some moms don't want your free advice. Not all married couples can have kids, and saying stuff like "time to start a family" or "time for another one" isn't helpful for the couples struggling with fertility issues. You cannot tell from the outside what it feels like to be inside another person's life.
5. Try new things.
I played soccer and tennis in college; I walked onto both teams with zero experience. I read the rule book on the way to my first soccer game and I learned how to properly hold a racket and keep score on my first day of tennis practice. I got my ears pierced on my 21st birthday, thanks to my bestie Amanda and her conviction that it was high time I stopped dressing like a 12 year old boy. (BTW I still think piercing is a socially acceptable yet barbaric custom, but I love my dangly earrings). I met my husband Shane on a blind date over 11 years ago. Feeding my family new different foods is fun, and I am raising "less" picky eaters. I am not crafty, but I love making hair bows from beautiful ribbons. I love running 5Ks, and I never saw myself as a runner. Try something new on the menu. I just discovered that I love eggplant parmesan, and have missed out on years of enjoyment because I was too skeeved out to try it!
6. Practice Gratitude.
I lost heterotrophic twins (one in the uterus, one in the tube) last August, the tubal nugget ruptured, my abdomen filled with blood, and I made it to the ER in time to be zoomed to the OR for emergency surgery. Very rare (1 in 30,000) I was so blessed to survive, but I lost a tube. They told me my fertility would be reduced by 50%. I got pregnant again in October, and ruptured again, losing twins again. My hormone levels never returned to normal so I had to do a round of chemo. Talk about awful, wrapped in terrible, and deep fried in devastating. Looking back, I don't know how I didn't just crawl under a rock and quit. I practiced appreciation…I lived, and was grateful. I healed, and was grateful. One day at a time, I tried to be grateful for the gift of my life, and I even practiced being grateful for a baby I didn't yet have. When I was able to conceive again and then met my little Granten Alexander, and looked into his squished little face, I cried and cried overwhelmed by the beauty of the moment and how amazing it was to have been in the dark tunnel and finally emerged into the light. I felt such epic gratitude.
7. When the bad things hit, it is enough to be "present".
Another lesson learned from the dark tunnel experience is that all those allegedly comforting things we like to say when the bad things happen –"everything happens for a reason", "God won't give you anything you can't handle", " time heals all hurts", you get the picture — those statements don't really help, and I think we say them more for ourselves than for the person that is battling the dark. If you really want to help, be "present". Hold the hurting, hug them, let them be where they are, and love them in that moment. No words necessary. And if you're the one in the tunnel, don't be afraid to ask for that presence from others.
8. Avoid "I will never" statements because the universe has a sense of humor about making people eat their words.
I remember watching a woman in church wipe her kid's booger with her bare hands and shuddering. I will never pick a baby booger with my bare fingers! Fast forward to baby number three, not only am I picking boogers bare fingered, but I baby talk while I do it, "Give me that little sugar booger." I will never use a video as a babysitter. I will never go to bed angry at my husband. I will never drive a minivan. I will never wear maternity pants with the over the belly band. The baby will never sleep in our bed. I will never eat squid and like it. All statements I have eaten.
9. You get one body. No returns or exchanges.
Care for it, it is a gift. Fuel it with good food and lots of water. Move it every day. Put on sunscreen. Love it, and all its imperfections.
10. Do a few things well.
Saying "yes" to everything combined with a deep seated need to please is a recipe for crazy making. It is better to do a few things well than try and do everything, but not really give a great effort at anything because you are stretched too thin. When you are willing to say "no" it allows you to really enjoy the things you say "yes" to.