10 Things I Learned In Austin
This post may contain affiliate links. Please read my disclosure policy.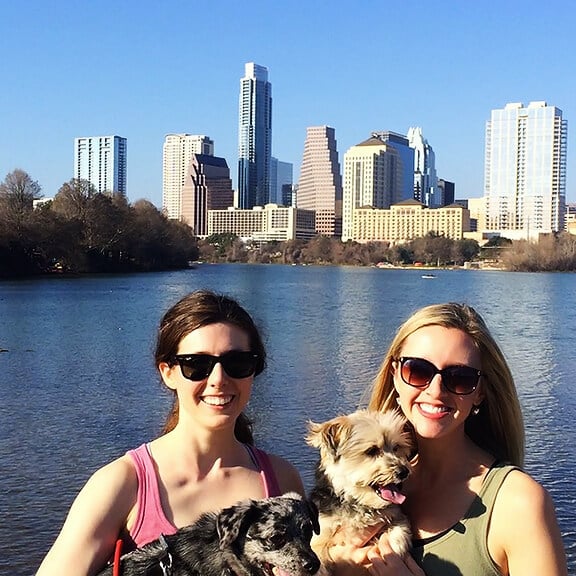 "I am a firm believer that every few years one needs to shake one's life through a sieve, like a miner in the Yukon. The gold nuggets remain. The rest falls through like the soft earth it is." ~Amy Pohler, Yes, Please
We actually did it.
After years and years of wanting to try working remotely for an extended period from another city, my friend Kathryne and I finally did it. We packed up our cameras and our computers and our cooking gear and our capsule wardrobes and our cute little crumb-catchers, and hit the road for an 11-hour road trip, and we finally did it. We did Austin.
And it was awesome.
Oh man, a part of me doesn't even know where to begin with talking about our month in Texas. It was an intense, fast-paced, fun, wonderful whirlwind of a trip. And I think it's no exaggeration to say that we lived up every second of our time there. But now that I am back home, the dust is starting to settle and I'm slowly starting to feel All Of The Feelings about the transition back home, and the reality of everything that was shaken up in my mind and heart. A lot happened while we were there, but in some ways I feel like even more was happening inside of me. So now I'm slowly starting to sift through it all, and see what gold nuggets of the Austin experience need to remain, what needs to fall through like the soft earth.
Knowing me, that process will definitely take more than a few days. But since the million-dollar question of the week has been, "How was Austin?!?", I thought I'd start by at least sharing some of my initial reflections. Of course, 10 Things I've Learned style, since that's how I roll.
Here goes, y'all… :)

In Austin, I learned…
1. Having a roommate is really (really) fun.
I'll admit — after having lived by myself for the past few years, I wondered how it was going to feel to have a roommate again. Especially a roommate who has also lived alone for years. Especially with us being in a brand new city, not knowing our way around, both working from home, sharing a kitchen/workspace, hardly having any other friends when we arrived, and basically being thrown into spending time together 24/7. (Literally.)  To be sure, Kathryne and I were great friends before we left, but I think it's safe to say that much togetherness could post a strain on even the best relationships.
But oh man, it turned out to be an absolute blast.
And I think we would both say that it was actually all the more fun because we experienced it together.
I think much of this was due to the fact that we both arrived in Austin with the exact same goals in mind. We are both hard workers and didn't want our blogs to suffer while we were there. But at the same time, we were in agreement that getting out and exploring Austin was our top priority. So for probably the first time in my professional life, I skated by and took more of the "bare minimum" approach with work, just crossing things off my list that absolutely needed to be done. (Which turned out to be totally fine, of course, and the world failed to come crashing down.)
Instead, as soon as we were finished with work for the day, we held each other accountable to get out of the house and experience as much of the city as possible. I'd say our mission was accomplished. In one short month, we managed to visit 40+ restaurants and bars, 5 wineries, a handful of music venues, friends' houses, various parks and trails, a new church, a brewery, and more. Granted, we did run out of time to experience the infamous chicken shit bingo that everyone told us about, but hey, I guess that's just a reason to go back. ;)
Bottom line, exploring the city was way easier and way more fun with a partner in crime, and I was so thankful that was Kathryne. Gotta love this crazy world wide web that brought a friend like her into my life, and I'm so grateful. (Henry also echoes his gratitude for spending a month with Cookie, even if she was Queen of the Crumbs.)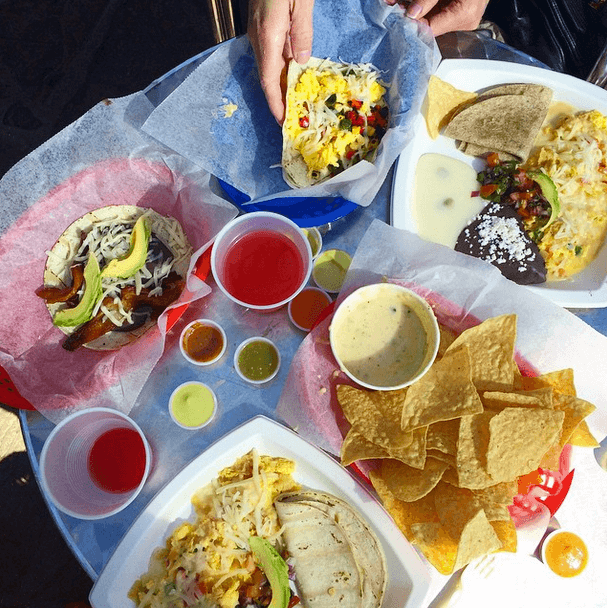 2. Tacos are totally a breakfast food.
Every time I'm in Austin, I cannot figure out for the life of me why breakfast tacos are an "Austin thing". EVERYONE SHOULD EAT BREAKFAST TACOS!
I mean seriously, Mexican food? For breakfast? With chips and salsa? Enjoyed outside in the warm Austin sunshine?
I can't think of a better way to start the day.
(I would also like to note that in Austin, everyone has a Very Strong Opinion about precisely what neighborhood and what food truck and what taco will make your day all the better. TacoDeli's "The Otto" and Jo's Migas were my two favs. More restaurant recs to come.)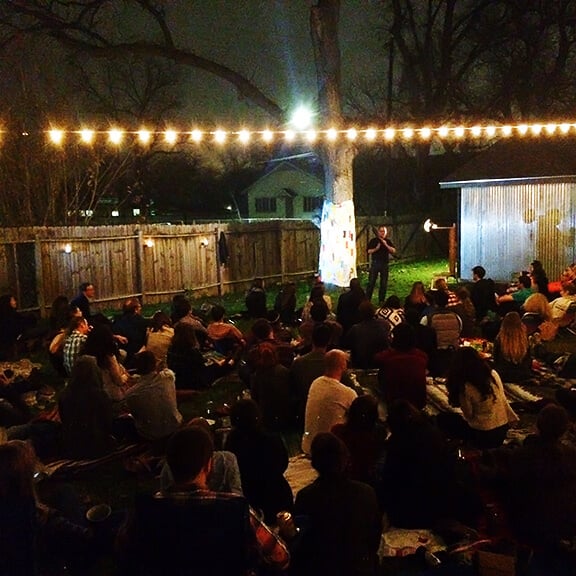 3. Warm days in February = life-changing.
It's no secret that one of my main motivations for flying driving south for the winter was to escape the freezing cold temperatures in Kansas City. And while the forecast definitely ran the gamut while we were in Austin, most of our time there included blissfully warm days with temps soaring into the 60s, 70s and 80s.
Ugh, I can't even tell you how good it felt.
Seriously. The sunshine in Austin felt like pure medicine after a long and gray winter, and I was thankful and giddy about every warm ray we got to soak up. It almost felt too good to be true. (Almost.)  I mean, tank tops and shorts in February?! Taking my dog for long afternoon walks without trudging through snow?! Spending an afternoon on the lake paddle-boarding with friends?! Enjoying long happy hours out on one of the hundreds of patios and back decks that fill the city?
The best.
(And I'll be honest, really really hard to leave behind.)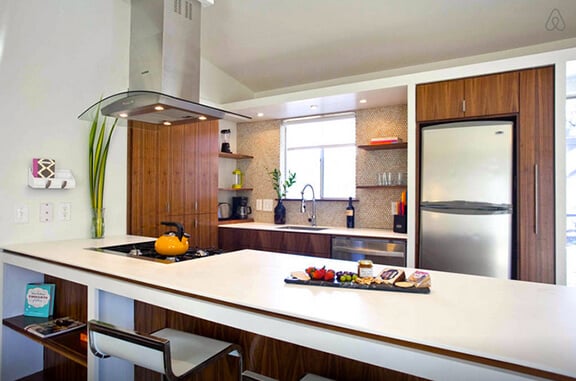 4. Turns out that working remotely is definitely possible with food blogging, and it's something I'd like to do more often.
Ever since I quit my last job and began working from home as a full-time blogger, I have talked the talk about wanting to travel and work remotely for an extended period of time. I mean, the idea of experiencing different cities while still cooking and blogging always seemed like an amazing opportunity in theory, but I was curious to see how well it actually worked in person.
As it turns out, it is totally, realistically, wonderfully do-able. And now, something I can't wait to do again.
For any of you other bloggers who might be interested in giving it a try, I'd say that the keys to our successful month of working remotely were threefold:
We stayed in a place that felt like "home". I'm convinced that AirBnB is the best thing to have hit in the world wide web in the past decade. And we scored the perfect little AirBnB home for our month in Austin. It was beautiful, it had a great open kitchen (necessary for two food bloggers), it was in the perfect location (Travis Heights), it was completely fenced in (perfect for our dogs), and it was owned by the coolest, most helpful, awesome couple — Dani and Joel. We loved every minute of living in that house. And as Kathryne said in our last week, after coming back from a 2-day press trip in California, it was amazing how quickly it really began to feel like "home". I would also add that it was amazing how having a cozy house made Austin feel all the more quickly like home as well.
We were a team. As I said earlier, I think one of the biggest reasons this month rocked was because I had a friend to share it with. I know, I'm usually all "rah rah" about getting out there on your own and making things happen if you're single. And while Kathryne was briefly out of town, I went out on the town solo and explored all sorts of restaurants and bars and music venues on my own. But the reality was that it was so much easier to get out and explore — and usually way more fun! — when there were two of us. So if you can convince a friend to come along, I highly recommend it. (Here's to hoping we get to do it again sometime soon, Kathryne!)
We went for it.  This is probably the most important one. In the weeks leading up to our trip, Kathryne and I made a bucket list of all the places we wanted to visit, the things we wanted to do, and the people we wanted to meet in Austin. And then the second we arrived, we hit the ground running…and didn't look back. We kept an open schedule but were very intentional about how we spent our time, pushing each other to "get out there" and visit new places, versus staying in or returning to old favorites. (Although we did hit up La Condessa three times – YUM.)  Our pace was definitely quicker, later, (ahem) pricier, and maybe a little more extroverted that I'm used to, but I loved every single second of it because we seriously didn't waste a day. As Tim Riggins would say, "no regrets".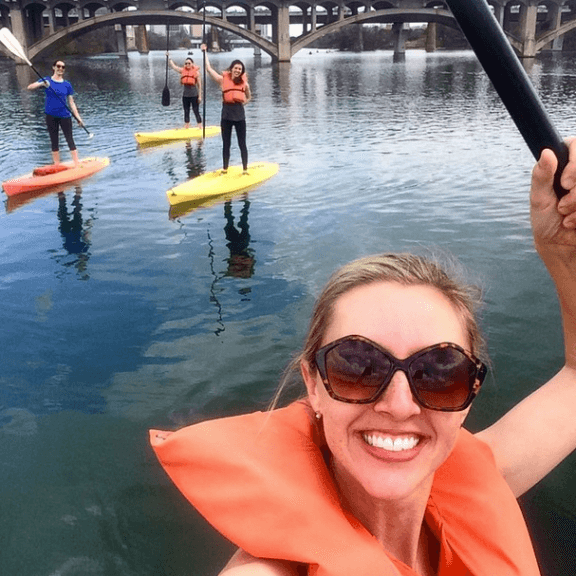 5. Paddle-boarding ROCKS!
Speaking of no regrets, I have two words for you: PADDLE BOARDING.
I've heard everyone talking about paddle boarding over the past few years, but somehow had never gotten around to trying it. The second we heard that it was in Austin, though, we popped it on our bucket list. And when some friends came from Kansas City came to town for the weekend, we finally made it happen. It was so fun!!! As soon as the weather warms up in KC, you'd better believe I'm going to back out there paddling away. :)
And lest you think (as my mom did) that I snapped this photo from the shore, let me just brag that this surfing selfie was snapped smack dab out in the middle of the lake. Booyah.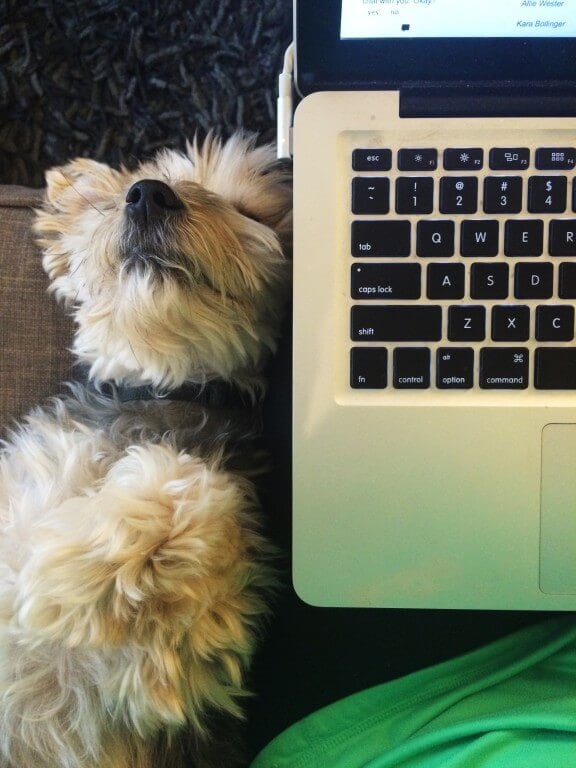 6. A full night's sleep changes everything.
An unexpected favorite part of this trip was also the sheer amount of sleep I got.
Oof. At home, I tend to try and squeeze 5.2 million things into my days, which in varying seasons of life has resulted in me sleeping between 5-6 hours a night. I know, I know. But after that long 11-hour drive to Austin, Kathryne and I realized that we had nowhere to be the next morning, so we both slept in. And then we continued to do so the next day. And the next. And the next. And it was glorious.
It was probably the first time in years that I have averaged 8+ hours of sleep a night for an entire month straight. And the difference it made in my day felt surprised me and noticeably good, and refreshing, and — well — natural. You know, almost as though our bodies were designed to need that much sleep or something.
Noted. :)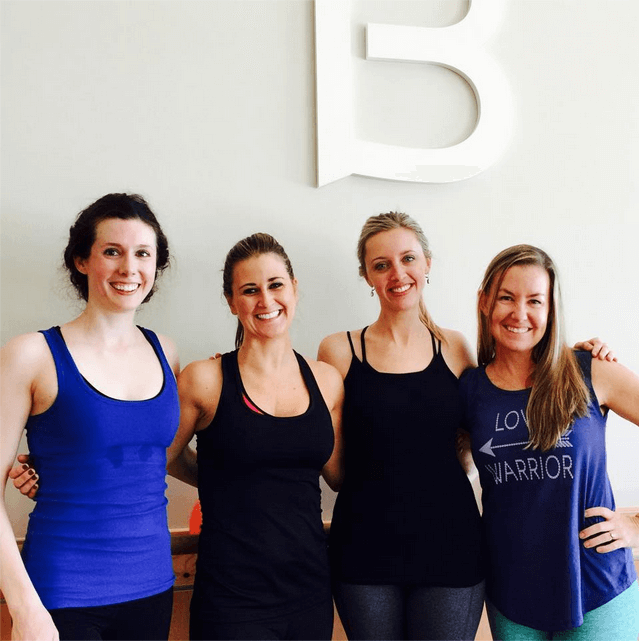 7. Barre3 is even more fun in a studio.
One of the random things I was actually most excited about in Austin was the chance to finally do my favorite Barre3 workout — in a studio!
I've mentioned on the blog many times that I have been a loyal follower of Barre3 and their ballet/pilates/yoga-inspired classes online for years. But since we don't have a studio (yet) in Kansas City, I was excited to finally try a class in person for the first time in Austin. Ok, make that excited and little nervous. I have chronic back problems that occasionally limit what I can do, which sometimes makes me feel frustrated or self-conscious if I'm in a group workout class setting. But the second that we walked into the Circle C Barre3 studio in Austin, I immediately felt at ease.
First off, the studio was absolutely beautiful. It was open and gorgeous and spacious, with floor-to-ceiling windows that flooded the studio with natural light. But the best part was the incredibly warm welcome we were given by the studio owner, Aurora. Kathryne came with me to try out the class for the first time, and we couldn't stop talking afterwards about how kind and encouraging Aurora and the other teachers were. The whole place just had a really supportive, relaxing and fun vibe, and you could tell everyone was really happy to be there. Plus, the classes were awesome!! As expected, it was a killer workout, in all of the best ways. I know it well after doing variations of Barre3 for classes for years and years online. But it was so fun to actually be in a room full of people pushing through those "shakes and quakes" together, versus doing the 50th rep of an exercise in my kitchen at home with my dog "cheering me on" while he naps.
Kathryne and I ended up becoming regulars during our short time there, and I already can't wait to go back the next time we visit.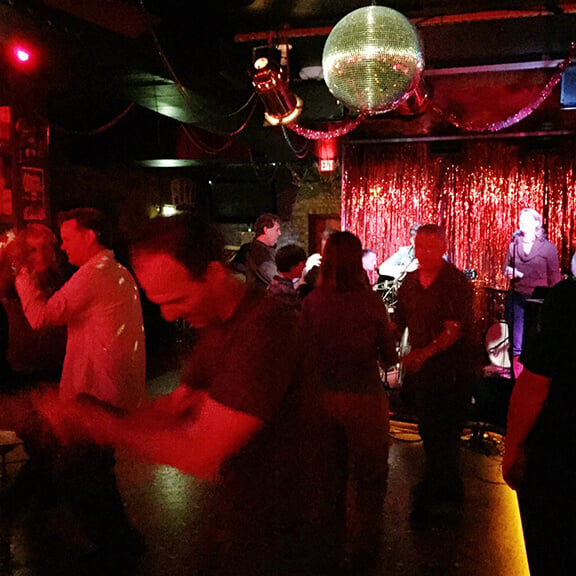 7. Austin is way (and wonderfully) more "Texas" than I thought.
Honky tonks. Tex-Mex. 2-stepping. Cowboy boots. "Fixin' to." Sunshine. Country music. Southern hospitality. Tacos, tacos and more tacos.
Sure, Austin may be the "San Francisco" of Texas, with a booming tech hub and 50,000 people moving there each year from various places around the country. But it was fun to see that the city is still 100% Texas through and through, and the people of Austin are proud of it. Damn straight.
#Texas Forever.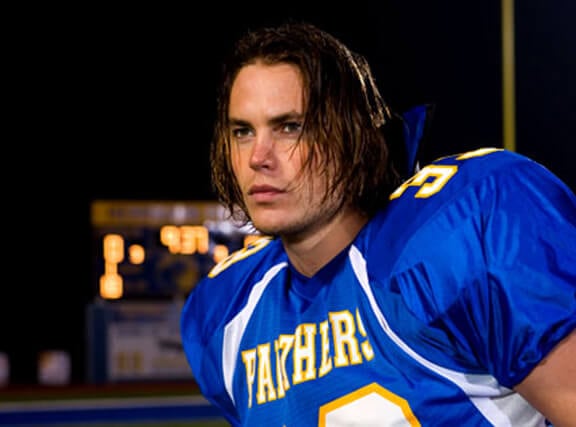 9. I love the people of Austin.
Ok, I'm highly disappointed to report that we didn't run into a single Friday Night Lights actor while we were there. And you'd better believe I was keeping an eye out. (Next time, Tim…)
BUT, I'm happy to report that we did meet some wonderful people in Austin, and I'm incredibly thankful to be able to call them friends.
Speaking of friends, Kathryne and I could not stop talking about how friendly everyone was in Austin! I guess I was expecting people to be a little more reserved or aloof, with so many hipsters migrating to Austin from the coasts. But from the bloggers to the bartenders to the Barre3-ers to the baristas and everyone else we met in between, we were blown away by how genuinely kind and helpful and friendly everyone was. I'm guessing the sunshine and plentiful tacos might have something to do with this. :)
Seriously, though, we were both so grateful for how warmly everyone welcomed us into their city and into their lives, and graciously spent time hanging out with us even though they knew we were just there for a month. Our friends there all definitely have a ton of local pride, and we were thrilled to be able to experience their city alongside them, and already can't wait to go back and visit.
Biggest thanks especially to Jeanine, Jack, Cameron, Sarah, Floyd, John, Laura, Brian, Andrew, and Drew for being so awesome. You absolutely made this trip for us, and I miss you lots already!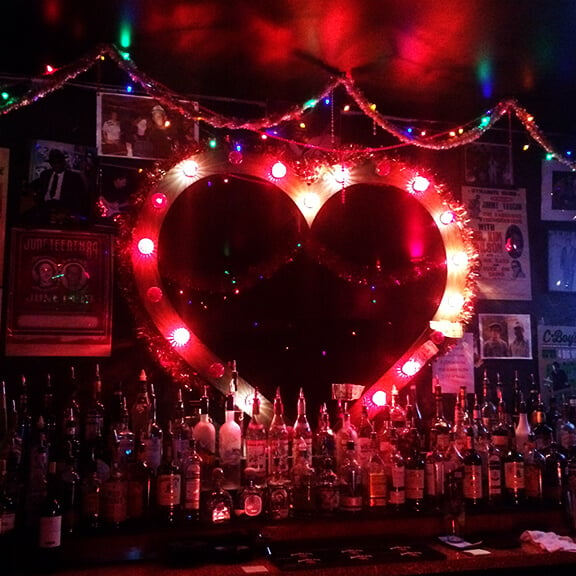 10. Clear eyes, full hearts, can't lose.
Back to that Amy Poehler quote from the beginning. If I'm completely honest, I think that part of the reason I wanted to go to Austin was because I felt like my life needed a little shaking up. This month marks my 10 year anniversary of having lived in Kansas City, and my nearly 3-year anniversary of blogging full-time, and for the past year especially, life has just felt wonderfully and remarkably stable. Which, I will say, is something I don't take for granted and 100% value.
But at the same time, I feel like change is in the wind. A wave of some of my dearest friends are having babies, another new wave of people are getting married, many are changing jobs, some are moving away from Kansas City, and we're all keenly aware that this next year is going to look very different than the last. It's all very exciting, and I'm genuinely excited to watch all of us navigate into new seasons and life stages together, just as we have done many times before. But at the same time, I think that change always seems to be a bit contagious. And after a season of resting and re-charging, I can't help but find myself wondering if some big transition might be on the horizon for me as well.
Don't worry — the conclusion to this rambling paragraph (and the answer to many people's questions) is not that I have decided I'm moving to Austin. I admittedly considered it almost daily while I was there, and still hold it out there as a possibility for the future. But right now, my heart and my home and my friends and my life are still pretty firmly nestled in Kansas City.
No, I think the takeaway for me after this month in Austin was more a reminder that I could do a big change in life if it presented itself, which felt surprisingly good to realize. I don't think that's something I've ever consciously doubted. But I think after having laid down deep roots with a life I fiercely love in one place, it felt good to be reminded again that I'm also a "starter" by nature and love creating things from scratch. I love traveling and getting to really know a new town. I love meeting new people and building friendships. I love exploring and finding my favorite "spots" in a new place. I love adventure. I love challenges. I love learning. I love fresh starts.
So who knows where the wind will blow. If nothing else, this month may have just been about shaking things up in my head and in my heart, and re-examining where the pieces fall with regards to how I want to live out my day-to-day life, and career, and friendships, and relationships, and faith, and dreams. Like I said, I'm a slow processor and feel like I'm only beginning to unpack some of that. But if this next season ahead brings with it a bunch of tiny or big changes, I feel like my eyes are clear, my heart's full, and I'm ready to see what's ahead.
I promise to keep you posted. :)