2017 Summer Faves
This post may contain affiliate links. Please read my disclosure policy.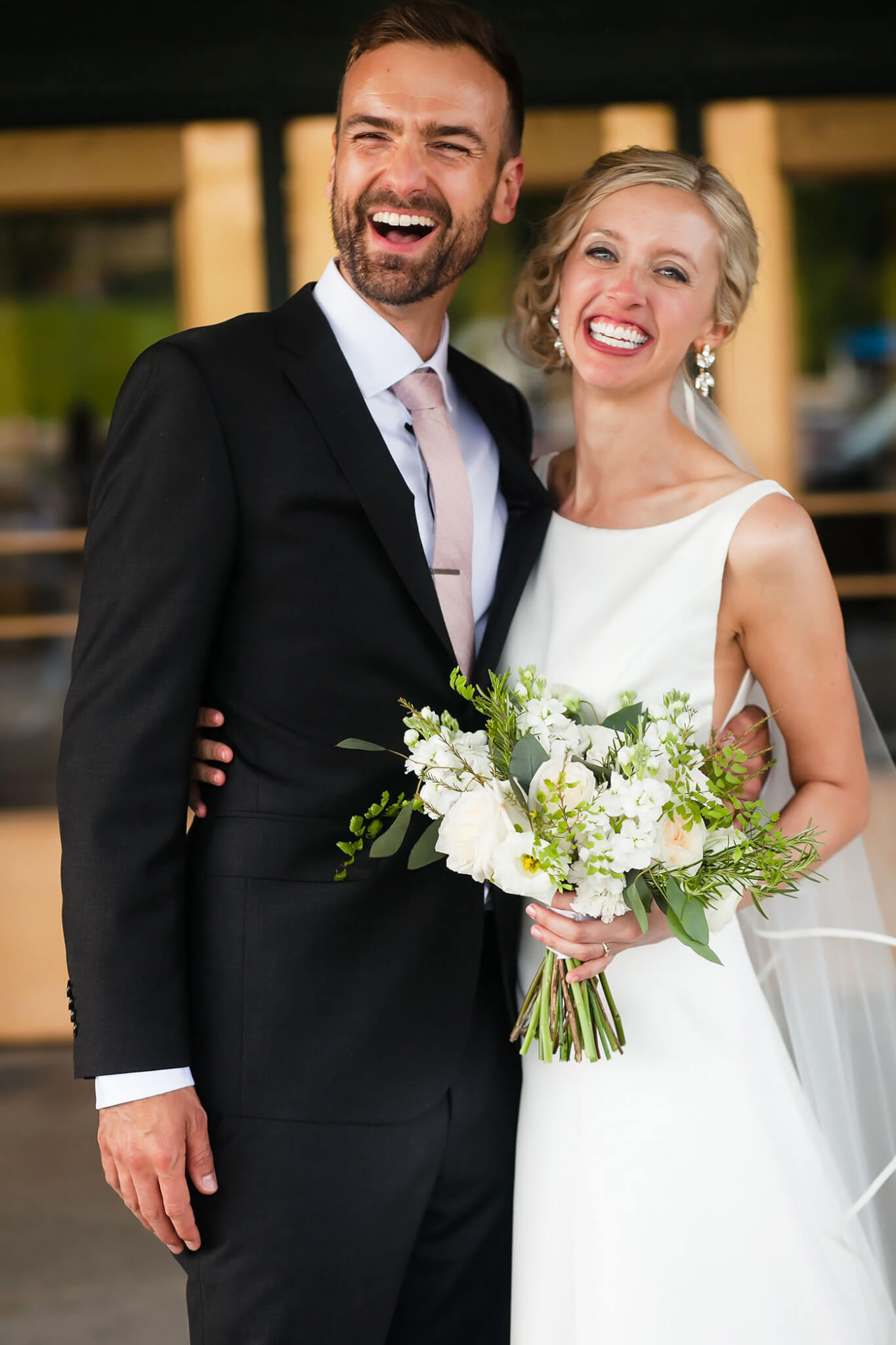 I think this quarterly update officially wins the award for Most Life That Has Happened Around Here In Three Short Months.
Truly. From the absolute highest of highs, to some unexpected losses and lows…from big moves here at home, to prepping for our upcoming big move abroad…from memorable moments spent with our loved ones from all over the world, to the sweet, daily, new little moments at home together with just "us"…from being engaged and planning a wedding, to now soaking up our new reality as husband and wife…
…this summer has felt life-changing in just about every way. ?
Here's the latest!!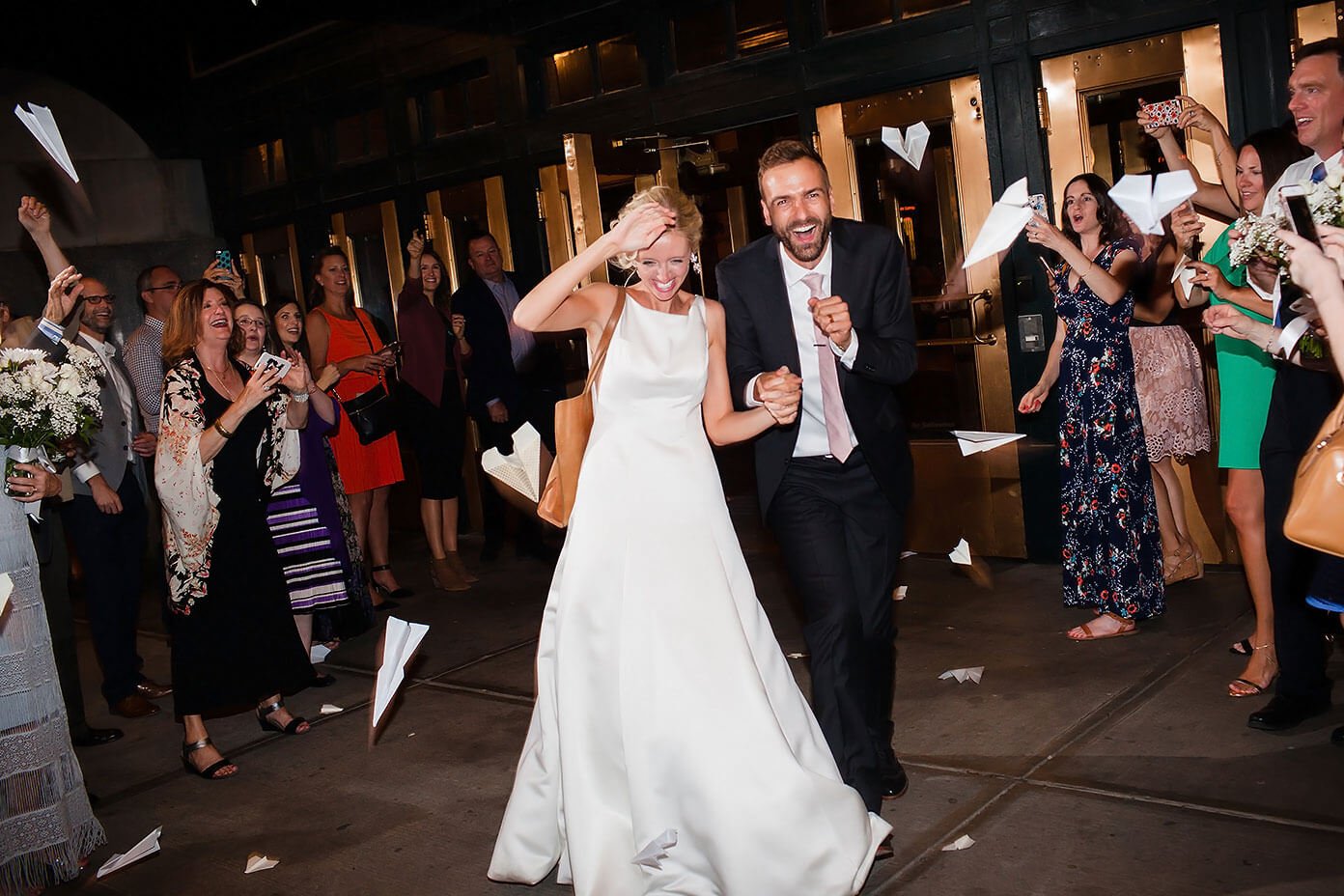 Married Life
The #1 question we get nowadays when we run into people is the classic — "So how's married life?"
Our answer? SO AWESOME. ?
Also, for better and worse? SO BUSY. ?
Literally, since the day we arrived home from our (ultra-relaxing) honeymoon, it feels like we've hardly had a second to catch our breaths from all of the happenings mentioned below. Which…is probably not exactly how we would have planned things. (Cue all of the those idyllic dreams I'd had of coming home and relaxing and just nesting for a few months with my new husband.)  But — what can I say — we apparently seem to be big dreamers with (self-imposed) tight dream deadlines. So there's a lot happening, but we're excited about where everything's heading.
I'm looking forward to writing more soon about our transition into mawwiage, mawwiage, mawwiage — so stay tuned. AND — big news — our wedding photos just came in yesterday!!! So I'll finally be sharing all of the details and photos and stories of our big day with you all very soon.
For now, though, I will just say that our first 7 weeks as the Martins have been amazing. And I am completely nerding out on the everyday teeny-tiny and huge and amazing and challenging and heartfelt moments that we now get to share together. Truly. From waking up and falling asleep in his arms every day now, to stealing kisses as we opened a shared account at the bank, to cracking jokes each night as we brush our teeth, to paint-splattered nights and weekends working our tails off on the rental house, to groggy coffee dates and bed head first thing each morning, to doing the laundry and feeding the dogs and unloading the dishes and greeting our neighbors together now, to the sheer joy of just seeing one another every single day….honestly, the daily–ness of it all is just the BEST. On the good days and on the hard ones, I'm just so grateful for this amazing man's constant presence and love in my life now.
I love you so much, babe! ?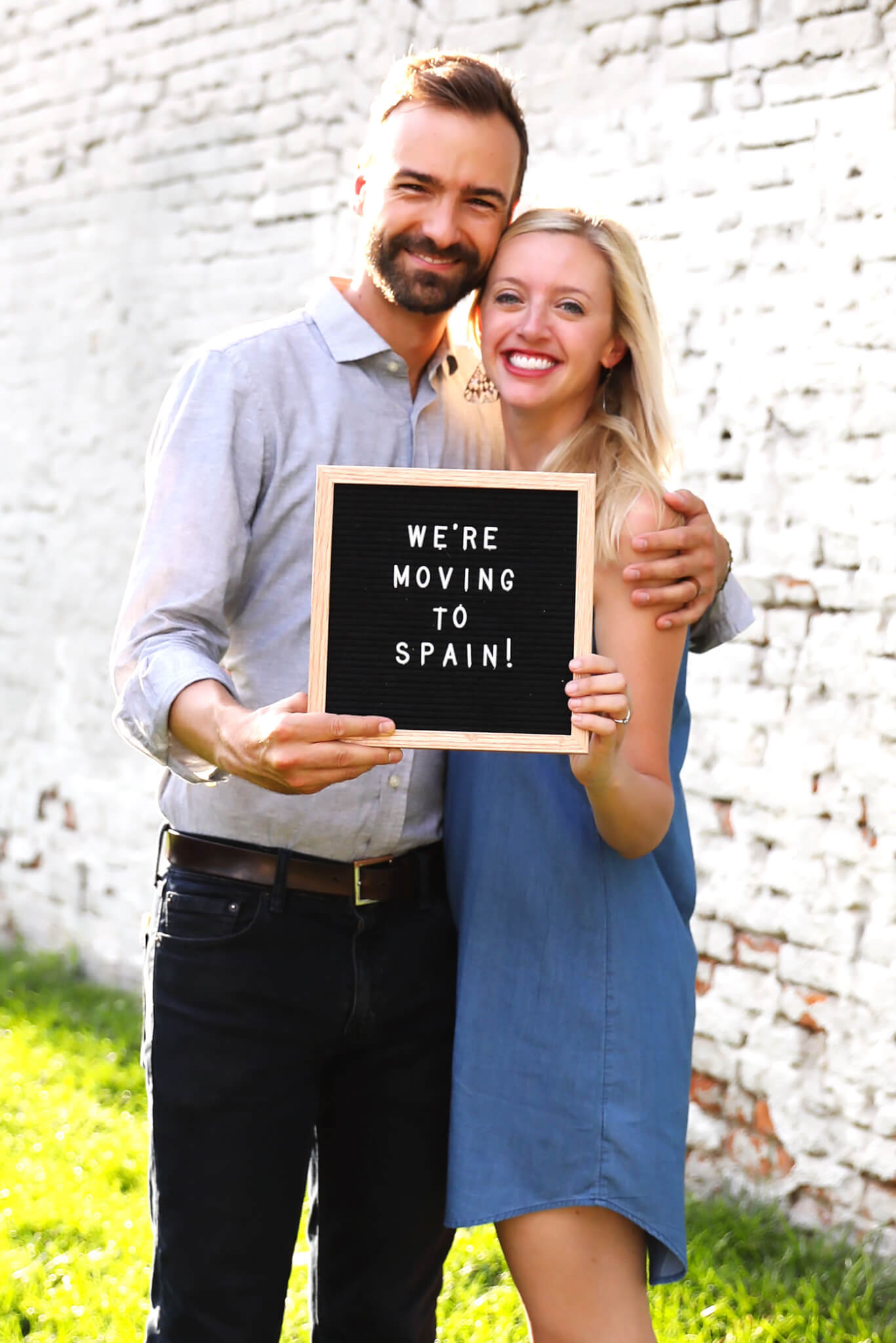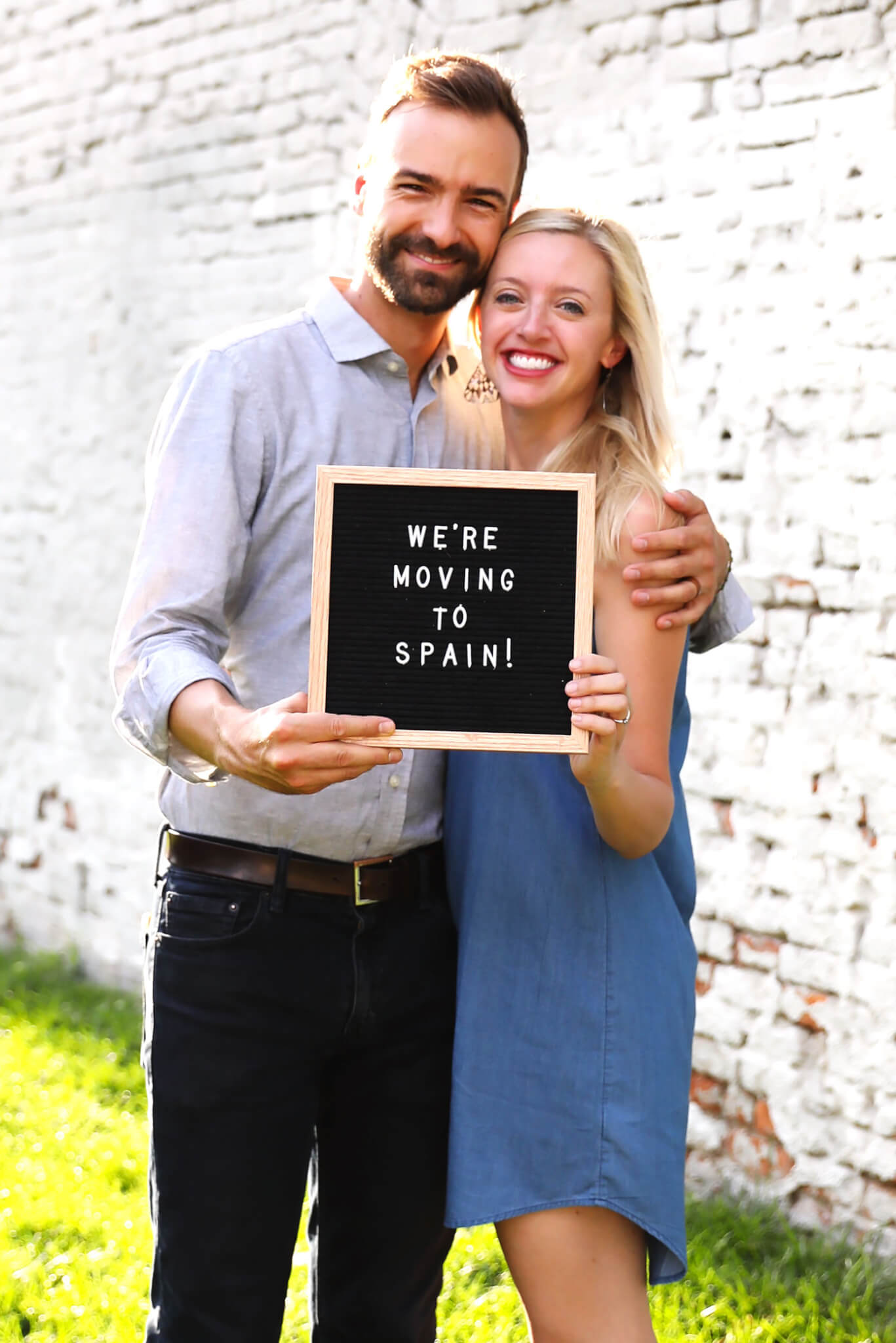 Working On Our Spanish Visas
Next up — ha, our big secret that we've been keeping behind the scenes was apparently not the one you all thought it was on Instagram. (Although glad to know you all would be in favor of that one happening sometime soon though. ?)
As we announced on the blog last week — we're moving to Barcelona this fall!
If you missed the news, you can read all about our move in this post here. (Also, thank you for all of your amazing comments on that one. Barclay and I read each and every one, and were blown away by your kindness.)  We are so looking forward to getting over there and getting this adventure started!  But at this point, we are honestly just so ready to be done with the chaos that is visa paperwork. Yyyyeah. ? As Barclay said last night, "there's a reason why people don't just up and move to halfway around the world more often."
Visa stuff has been complicated.
Mostly, it's been complicated for me because of my brand-new last name ??, but it's also been complicated to complete because many of the items on our checklist require us to arrange time off of work (especially Barclay, who has normal office hours from 9-5). From expediting passport appointments at the post office, to getting check-ups with our doctors to certify that we have no infectious diseases, to taking fingerprints at the police station to send to the FBI, to taking new headshots, to setting up Skype accounts so that we can chat with Spanish rental leasing agencies, to comparing Spanish health insurance policies, to printing out zillions of financial statements, to researching all of the various vaccinations and proofs of identity for our dogs to travel with us, to finding a *certified* translator (not just anyone who speaks Spanish!) to translate our documents (at $25/page…oof), to tracking down notaries to sign a document for us in Spain this week, to booking appointments and flights to Chicago to turn in our paperwork and meet with a visa official in-person (required) — making our way through the visa checklist has literally taken dozens of hours to sort through since we've been back home from our honeymoon.
But, we officially have our visa appointments scheduled in Chicago now on August 4! So we have a deadline, and are crossing out fingers that we can cross all of those Ts and dot our Is correctly by then. We've heard from other ex-pats that the European consulates tend to be like DMVs — that you're always missing that one piece of paperwork, or filled out that one document incorrectly — which is not-so-convenient when our consulate is a flight away in Chicago. But we're hoping for the best. And promise to be really good guests, Spain — so we hope you'll have us!! ?
Getting Barclay's House On The Rental Market
In addition to visa stuff, the other thing that has been MOST time-consuming this past month has been our push to list Barclay's old house on the rental market.
Our initial plan upon getting engaged had been for us to move into his house (since he owns and I rent) after the wedding. But about a month before the wedding, we decided to pivot and have him move into my loft instead, so that we could get his house listed on the rental market sooner than later. So ever since we've been back from our honeymoon, we've been spending most of our nights and weekends working on updating his 120-year-old house. It has been chaotic and exhausting and fun and messy, as house work tends to go. (And our furry friends are covered in white paint to prove it, especially my sweet little newly-blind pup who accidentally rubbed up against basically every wall in the house. ?)  But thankfully, the house is now looking AMAZING now after all of our work, and we're actually really excited about all of the updates we did ourselves!
Also, we randomly decided to list it as a furnished rental since we had two house-fulls of furniture (that we weren't attached to, in case pieces get damaged, and also didn't want to pay to store). So instead of being a completely empty rental house, it now feels extra cute and cozy and homey with both of our stuff in there, which is fun. The only additional furniture we had to purchase were some items for the downstairs living room (since my living room furniture went to the upstairs sunroom), which are shown in the photo above. In case any of you are interested in any of those, I purchased them all during sales at Target and World Market and really love them! Here are some affiliate links:
As of today, we're officially passing the house off to our new property manager, who will be listing it online this weekend and taking things from here. (Yessss.)  Then meanwhile, back at our loft, we'll be living the ultra-minimalist life here with basically just a dining table and a mattress to our name. ? (I'll give you a tour of our emptied-out loft today on Instagram stories if you're interested. We'll be redefining "sparse" around here for the next 2.5 months!)
So happy to finally be moving down from two rent payments to one. And soon…hopefully signing a lease for a great new place in Spain!
O Henry
As some of you read on my personal Instagram account, we had another big surprise a few days before our wedding when we realized that Henry — our 8-year-old sweet pup — had suddenly gone blind.
Like, literally overnight.  His vision was suddenly, completely and permanently gone.
Because he had never shown any symptoms before with impaired vision, it took us a day or two to realize what was happening. But once we realized that he could no longer see, we immediately rushed him in to a doggie ophthalmologist to see if there was anything that could be done. The tests confirmed what we had suspected after lots of research online — that Henry indeed had SARDS, a mysterious disease that sometimes affects dogs his age. And sadly, it currently has no cure.
So for the past two months, we've all been adjusting to Henry's new reality.
And by we, I mostly mean me, of course. ? Henry is a champ, and is adjusting amazingly well by now. But man, those first few weeks were HARD.
In the initial shock of it all, our usually energetic, extroverted, crazy little guy transformed — again, overnight — into this completely different and timid and disoriented dog who was scared to literally venture anywhere beyond the safety of his perch on the couch. It was heartbreaking — he just seemed so sad.  And of course, my heart hurt for him every single time during those first few weeks that he took a hard tumble off of the couch, or struggled to locate his food bowl, or bonked into a curb outside, or didn't know where to look us in the eyes, or brought us his ball to play fetch but could no longer track it, or bumped his little nose into things a thousand times a day. Truly, all day long, we just listened to him go bump…bump…bump.
But, he's a tough little cookie. And I'm happy to report that nearly two months later, his little tail is back to wagging again, and his energy and courage and craziness have returned, and he is doing so much better at navigating his way around. As you can see in the picture above, he even ventured out into the lake at my parents' house and did some stellar doggie paddling, navigating his way around by the cue of our voices. (And don't let that little face fool you — he was diggin' it!)
Granted, he still bonks his nose into things constantly. (Including us — it's kind of become the cutest and most comforting thing to feel his wet little nose locating where we are all day long.)  And stairs and curbs and table legs and big open rooms will probably always be a challenge for him. But Barclay and I are learning new things daily about how to better protect and empower and care for our little guy now. (Like giving him more verbal cues, keeping him on a shorter leash on walks, setting him down next to something familiar after someone picks him up so that he knows where he is, introducing him to other dogs slowly so that he's not startled, etc.)  And of course, giving him lots of extra belly rubs and snuggles basically whenever he asks. (He's totally working us. ?)
Anyway, it's been a big adjustment our little guy. But he's doing great, and we're all the more thankful now for the chance to bring him with us to Spain so that we can take good care of him, and he can keep taking good are of us.
Traveling
In our last few months before leaving the country, we're also planning 3 quick trips. So since you all always have awesome travel recommendations, I thought I would share our plans in case you know of any great spots we should visit. We're headed to:
Chicago: As mentioned above — for a Spanish consulate date!
Denver: We're going to go visit Barclay's brother in Frisco, and spend some time in Denver on the way there. I love Colorado in the summertime!
Seattle: This is our one little bucket-list getaway before leaving the country. I've always wanted to visit, so we're heading there for a quick 48-hour weekend getaway sometime soon.
We'll also be heading to Wichita for my parents 40th anniversary over Labor Day, and I'm heading out this afternoon for a girls weekend with a dozen of my dear friends. So yep, lots of good adventures to squeeze in before we go with our favorite people. ?

Wearing
I know I usually chat a little bit about fashion in these seasonal posts. But honestly, we're in mega-minimizing mode right now with all of our possessions, and all of our clothes are currently being housed in huge plastic storage bins (since our furniture has been moved to the rental house). Ha, so I've basically been wearing the same 5 sundresses and yoga clothes on repeat all summer. ?
That said, I did want to give a shout out to the adorable dress (show above, affiliate link) from Anthropologie that I wore to my bachelorette party, and which some of you asked about in our honeymoon post. It's super cute and fun in person, and also happens to be on super-sale today.
Also! Today is the official start to the Nordstrom Semi-Annual Sale! So since it's my tradition to share with you my sale recommendations twice a year, here are a few of the pieces that caught my eye this season (all affiliate links):
[show_lookbook_widget id="366816″]
Everyday Clothes
Yes, lots of neutrals here, with the exception of that awesome blue dress. Can't wait for cozy sweater and cardigan season, and I'm thinking about bringing that light gray flowy coat to Spain with me!
[show_lookbook_widget id="366815″]
Workout Clothes / Bras / PJs
My favorite bra is back on sale again! So flattering, and as I mentioned on here once before, I love how it doesn't do that annoying fold-down thing. Also, since we're talking about Nordstrom bras (<– my favorite place to recommend for bra fittings, btw), I also tossed in a link for my favorite strapless bra, even though it is not on sale. It's the only strapless I've found that actually stays up well.
[show_lookbook_widget id="366818″]
Home Stuff
I'm obsessed with all of these kitchen towels, and am also a new convert to Turkish towels. Also, if you're a picnic lover, be sure and poke around the sale this year because there are lots of cool baskets available.
Here's the link to the overall sale if you're interested. Happy shopping, you Nordstrom fans!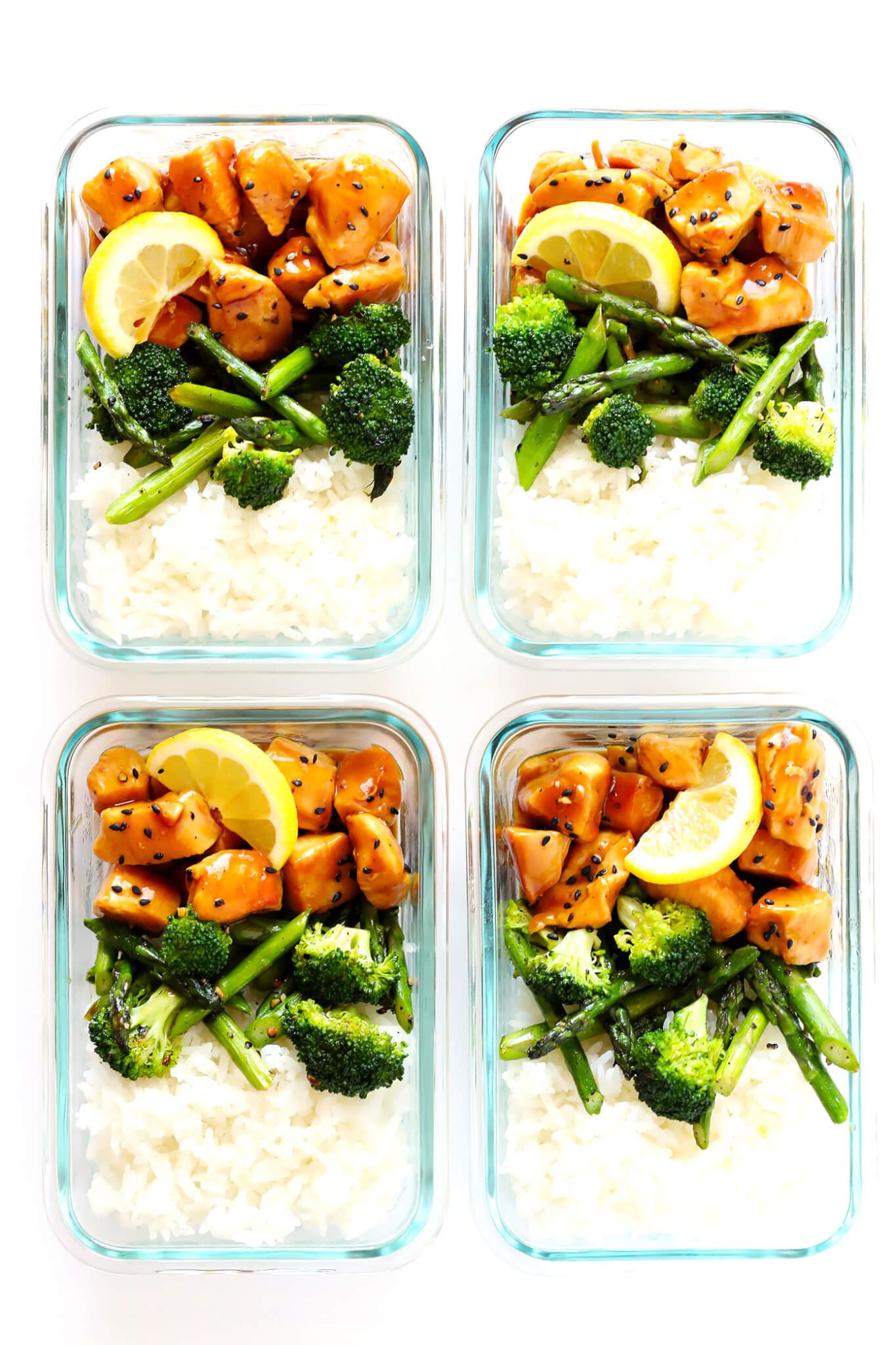 Meal Planning
As I mentioned in Wednesday's post, I've been feeling the need for more meal planning in my life lately. Especially with lunches, which are often my most impulsive (and least-balanced) meal of the day.
My good friends, Maria and Jess just launched a new site this week to help with meal planning, which I'm excited to dig into. But otherwise, I'd love to hear from you! What are your best resources/apps/websites for meal planning? How do you approach it in a given week? Any recipes you really love and recommend?
Now that there are two of us, I'm excited to get a little more disciplined about planning things out in advance, especially since we're trying to save time (and money) for our big move. So if meal planning is your jam, hit me up with your best ideas. (And as always, I always love hearing any recipe requests you have too!)

Grandma
Finally, I'd like to conclude with a post I shared a few weeks ago about a very special lady, my Grandma, Wanda Kathleen Lay. She passed away on June 25, just a few weeks before her 88th birthday in my hometown of Wichita, Kansas.
We actually received an early-morning call from my dad during our honeymoon, letting us know that she had suddenly fallen ill and was not expected to make it through the day. But amazingly, she held on long enough so that all of our extended family could travel to say a final good-bye in person. Then, we all gathered together once more for a beautiful memorial service to celebrate her life the following weekend.
I still think about her every day, and am so grateful to have had her as my grandma.
Yesterday afternoon, my 87-year-old Grandma Lay passed away, and we already miss her so. ?

She's the one who taught me the value of a long afternoon spent gathered around a 1000-piece puzzle, whom we could always count on to make the pies and peanut brittle and shrimp boil each Christmas, who loved watching sports more than anyone in our entire family, who took my sister and I shopping for pretty Easter dresses each spring, who was meticulous about keeping a clean house and wrapping beautiful presents and getting her hair done each week, who graciously showed up for all one billion of our musicals and dance recitals and synchro swimming performances and birthdays and graduations growing up, who cared for her family faithfully, gave so generously, and was always there to see us when we came home to Wichita. It meant the world to me that she was able to stay with us long enough to make it to our wedding this month. And that when she fell ill during our honeymoon — and the doctors said she would not make it through the day — that she stayed with us longer than expected yet again so that my sister and our extended family and I could come home and say good-bye in person before she left us.

I hope that she is having the happiest of reunions right now with my grandpa, after missing him so for these past 27 long years. We are missing her here lots right now. But I'm so thankful to have her love and her memories and her middle name to carry with me.

I love you, Grandma. ?

~Your Alison Kathleen
Thank you all so much for reading and for being here. Wishing you each a lovely summer ahead!