AFI Festival 2013 + "Lone Survivor" Premiere
This post may contain affiliate links. Please read my disclosure policy.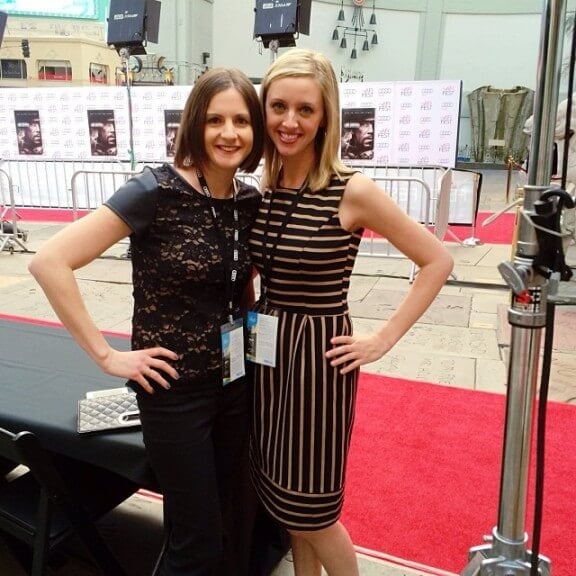 What to do when your friend texts late at night with news that:
a) she just scored super-hard-to-get tickets to an AFI Festival Hollywood film premiere (just seven days away)
b) and that said film is a true story about an inspiring, courageous team of Navy SEALs
c) and that the cast includes one of our absolute favorite-ist of favorite actors
d) and that she wonders if you can go?!?
Why, of course.
You go!!
Ok, let's start at the very beginning.
It all began awhile back when my friend, Maria, and I were discussing how much we really wanted to meet one of our favorite actors — Taylor Kitsch who played the character Tim Riggins on Friday Night Lights. We are both mega fans of him and his work, and had decided it would be a bucket list dream to meet him one day.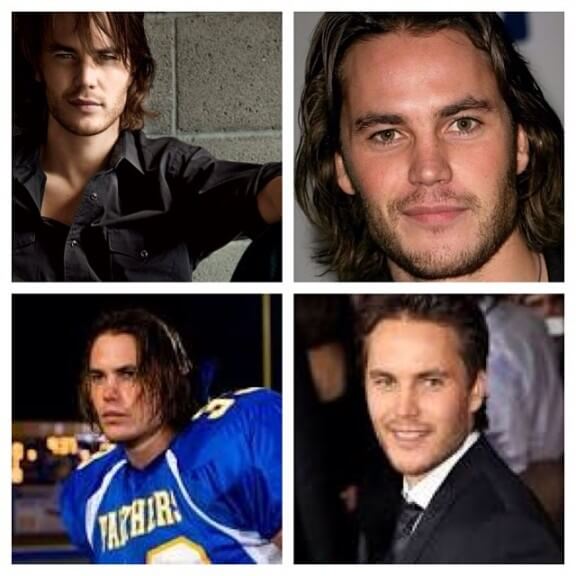 Well, long story short, Maria heard that his new movie — Lone Survivor — was getting ready to premiere at the AFI Film Festival in Hollywood. And when she saw that tickets were available, she faithfully clicked and refreshed and clicked and refreshed throughout an entire day to see if she could get through. And miraculously — she finally did and got two tickets!
So she texted me to ask if I could fly to L.A. with her in a week to attend the premiere. Somehow I found super cheap tickets with Southwest, and all of our ducks serendipitously fell in a row with a hotel and such. So we booked the tickets and — as they would say on American Idol — we were headed to Hollywood!!!
We arrived and went straight to the Hollywood Roosevelt Hotel to drop off our bags, and realized that we completely lucked out with this hotel. Its prime location on the Boulevard happens to be directly across the street from the Chinese Theater, where the premiere would be held. Location, location, location!
Beyond location, though, the hotel was a fantastic place to stay. The historic Roosevelt Hotel features everything from some uber-hip restaurants and bars (even a speakeasy!), to a gorgeous heated outdoor pool, and of course lots of cozy rooms with great views of downtown. Definitely a great place to stay right in the heart of Hollywood.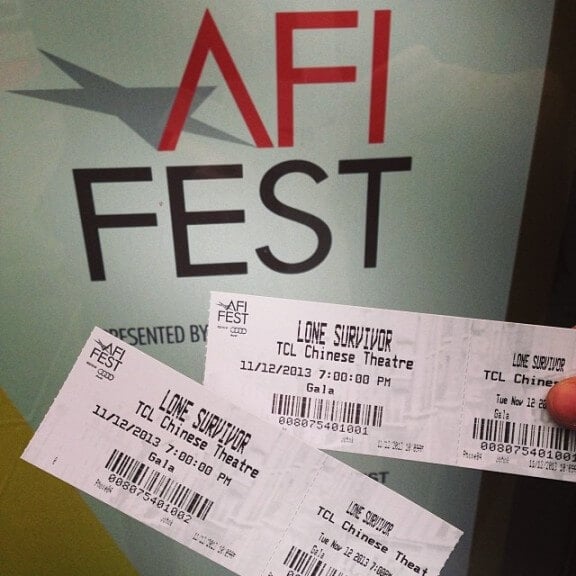 But alas, we didn't stay for long. We were itching to get those tickets in our hands, so we hopped across the street to the box office to pick them up.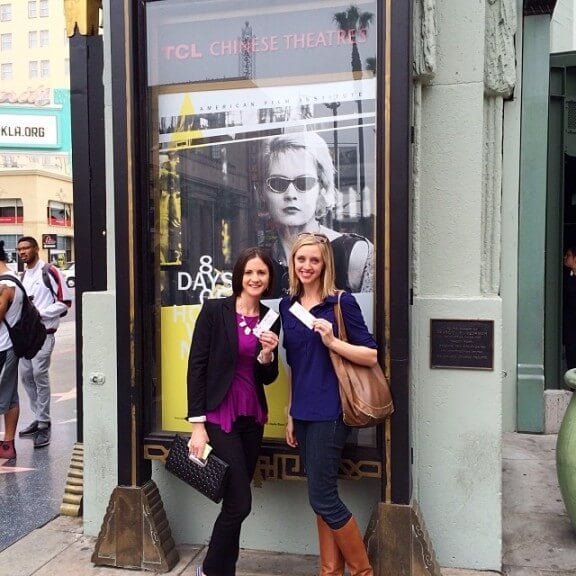 As Maria said, we were relieved to finally have those "golden" tickets in our hands!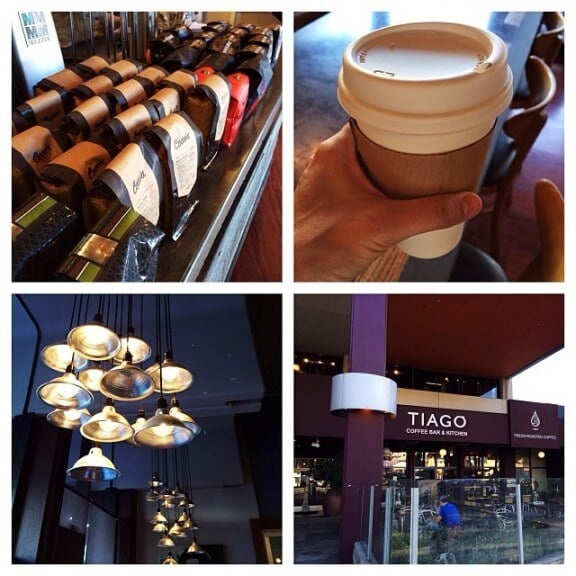 By this point, we were both starving after our 6am flights and ready for some lunch. We asked a few of the staff at the Hotel Roosevelt for a good local recommendation, and they all recommended Tiago. It was just a few blocks away, and immediately reminded me of my favorite coffee shop next door to my loft in Kansas City. They had pour-over coffee galore, and all sorts of good food on the menu.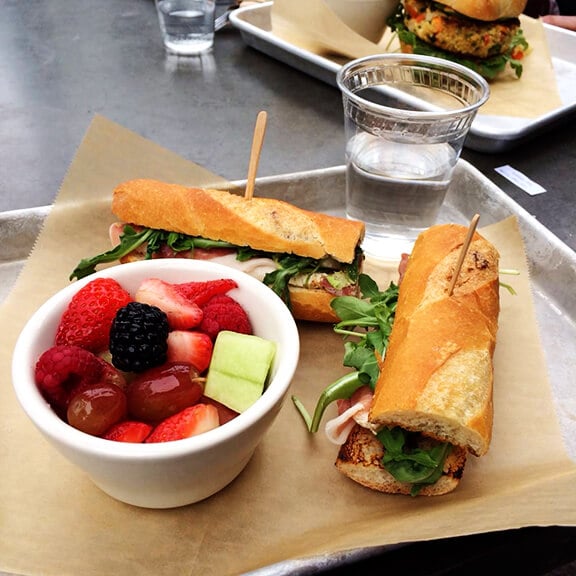 I had a proscsiutto, arugula and brie panini that was fantastic.
We then had an hour or two to kill, so wandered around Hollywood looking up stars on the Walk of Fame and watching the red carpet literally roll out in front of the Chinese Theater.
We then popped back to the hotel to gussy up, and then swung by their 25 Degrees restaurant for some more food (get the sweet potato fries!) to fuel up before our night on the town.
Finally, it was red carpet time!! We were thrilled that the kind AFI folks at the box office had given us press passes for the night. So after watching the red carpet unfurl all day, we were let in behind the scenes to watch all of the real action unfold.
As you might be able to tell, we were the first ones there!!! Yep, early birds, that's us.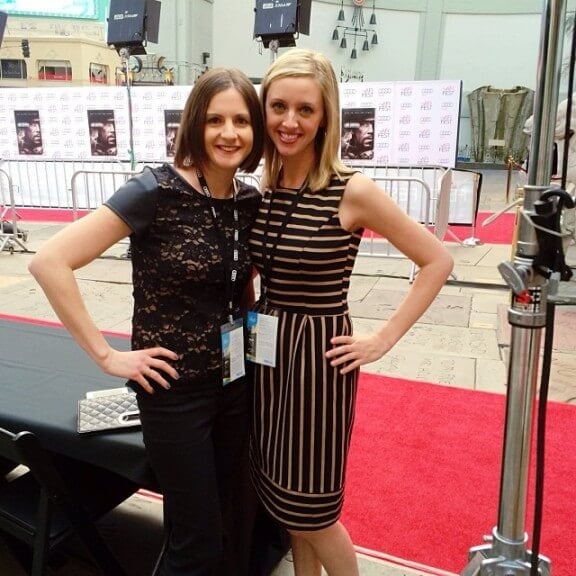 All of the celebrities designer gowns were stunning that night. But me? I proudly wore my favorite dress of the summer from Target. ;)
After a few hours, all of the other press began to arrive. And soon we were surrounded by cameras, journalists, more cameras, entertainment hosts, even more cameras, and eventually…the cast and crew from the film finally arrived.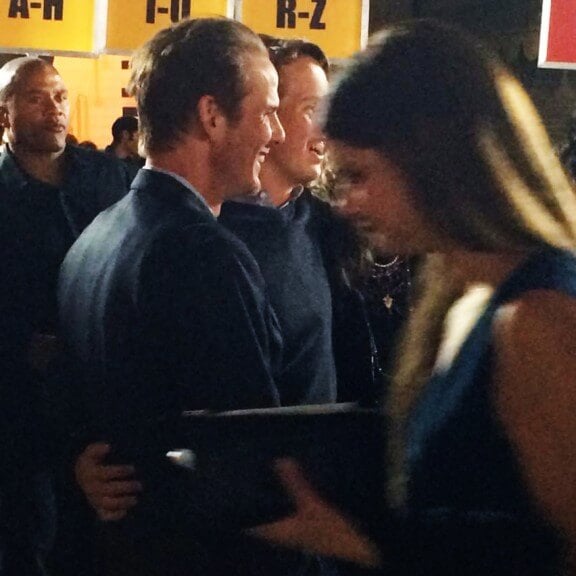 Director Peter Berg — who I must note was also the brilliant director behind Friday Night Lights — snuck in behind the red carpet first before joining the actors.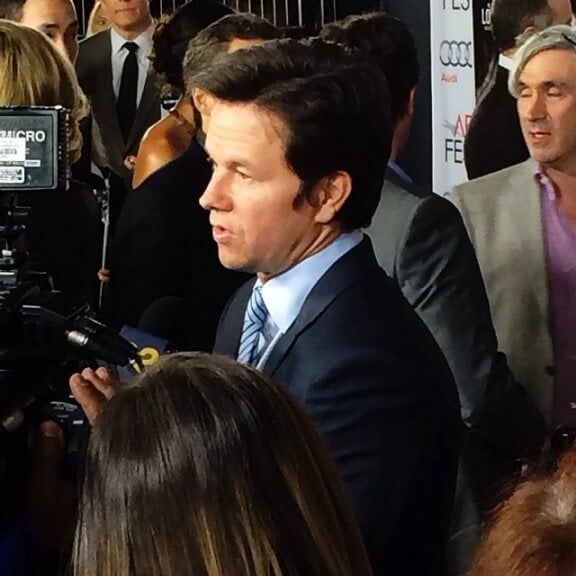 And Mark Wahlberg himself was just a few feet away!
Everything was super loud there, but I found a few of their interviews afterwards online…
Unfortunately, the one cast member who didn't show was the one we were hoping to see most. Boo, boo, and boo. Taylor Kitsch, where were you?!? You missed a fantastic evening!
Maria and I were admittedly bummed that he didn't show, but the best part of the night was still to come.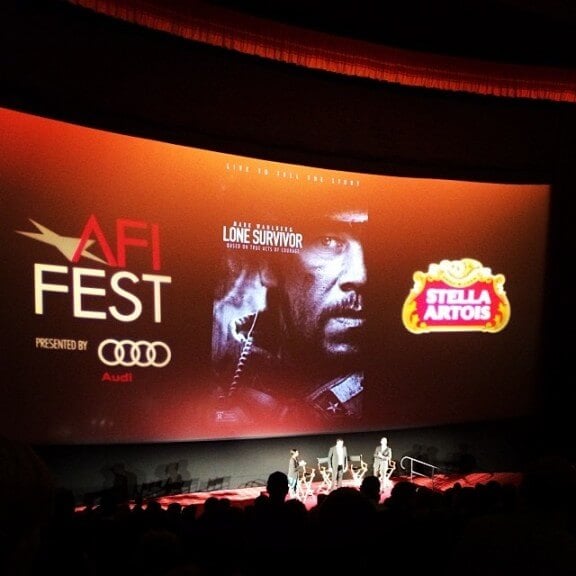 So we all headed inside the Chinese Theater, found our seats, and settled in for Lone Survivor.
Rather than go into detail about the actual film, we will be sure to post a full review soon on our Film page. But in a nutshell, Lone Survivor tells the story of "Operation Red Wing", a June 2005 military mission that claimed the lives of 19 soldiers in Afghanistan's Kunar province. It is adapted from the eyewitness account from Navy SEAL Marcus Luttrell, whom we were all thrilled to have speak at the interview panel after the screening, along with Peter Berg and Mark Wahlberg.
Mark stirred the pot with some candid remarks about actors in war movies. Peter Berg told about how he came to learn about the Lone Survivor book, and then made the film. But the star of the night, without a doubt, was Marcus Luttrell. He was gracious, funny, honest, humble, and I believe everyone in that theater would say he was deeply, truly inspiring. There was not a dry eye in the house as he thanked his beautiful wife for being his strength after his time in Afghanistan, and for the tribute he paid to his fellow soldiers.
So much to think about and process after this film and their interview. And so much to be grateful for.
For what it's worth, I did come home afterwards and find a similar interview with Marcus Luttrell, Peter Berg, Mark Wahlberg, and Taylor Kitsch himself. :)
Such an incredible team of men.
The next morning, Maria and I only had a few hours before our flights home. So we walked a few miles to visit one of her favorite restaurants, The Griddle Cafe. I tend to pick savory over sweet with breakfasts, and ordered the "Kicking and Screaming Breakfast Tacos". Good, good choice. I ate nearly the entire thing!!!
I understood why Maria loved this place, though, when she ordered the "Recess Time" cinnamon pancake. This thing was enormous, and the cinnamon sugar crunchy crust on top was divine. I was happy to help out with a few bites. ;)
All in all, it was a wonderful whirlwind little trip to Hollywood. Lots of great memories made, especially with a great friend and a great film. Be sure to go see Lone Survivor when it opens nationwide on December 27, and let me know what you think!