August In Photos
This post may contain affiliate links. Please read my disclosure policy.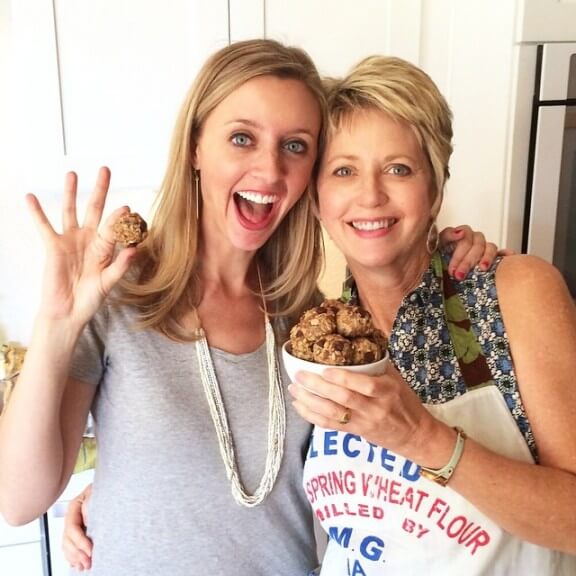 There's an epic thunderstorm and lightening show happening outside my window right now, which couldn't make me happier. Storms in the Midwest are the best, and this one seems like a fitting end to an August that has been swirling with goodness.
The best part of August? I was home all month, and took the opportunity to spend most of my free hours with friends and family…and more friends and family…and even more friends and family. Thankfully I have a job which lets me be my complete introverted self during the day. So when 5pm rolls around and everyone's off work, I'm more than ready to see them, which has resulted in all sorts of great, normal, everyday memories galore.
The worst part of August? Well, we actually had a sad event in our family that has been on my mind all month (and I mention below). But on a lighter "sad" note, I did a super lame job at taking photos this month. Must do better next month, because this is basically how I remember my life. :)
Anyway, here are a few of the shots I did find stored in my phone.
Are we all ready for September? And football? And baking with pumpkin? And boots? And warm lattes? And the premiere of Parenthood?? Ready or not, here we go…
1st iPhone theme of the month: Henry
We were finally reunited after he stayed with my folks in Wichita for 3 weeks while I was in Europe. He quickly resumed his place as my #1 snuggler…
…crumb catcher…
…and napper. (He wasn't too happy when I accidentally woke him up with this photo.)
He also had some friends come to stay (one of whom climbed up on my lap in 2.0 seconds while I was taking a nap).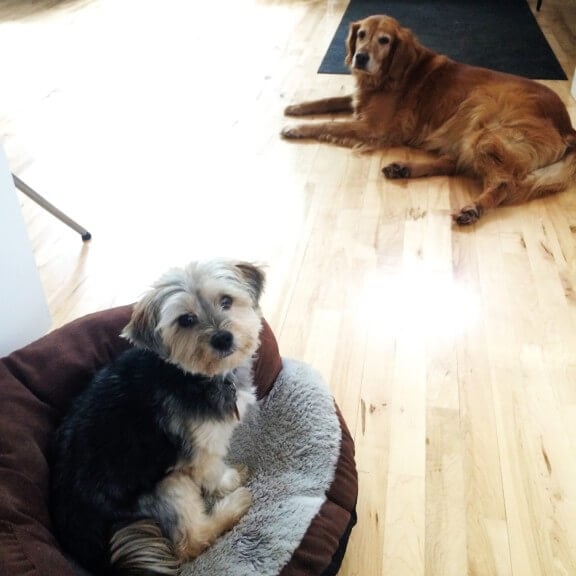 And he also went for a little sleepover to his girlfriend Copa's house.
2nd iPhone theme of the month: Coffeeeeee + Foooood
Home of my favorite coffee.
My favorite cinnamon roll.
My favorite chamomile tea. And also all sorts of lovely conversations with friends that went along with them.
August was also a lovely month with my CSA with all sorts of colorful and creative produce grown by my farmer friend, Si Si Cho.
We met up a few times this month as usual to work on ESL and cook together. I introduced her to the brilliance that is peanut butter and chocolate combined. And she introduced me to…actually I have no idea what this was. She called them "beans". They were actually pretty good!

I'm usually pretty adventurous when it comes to trying her Burmese cooking, and she tries hard with my American style. But I'm learning the one place where I draw the line is fish with a million bones still stuck in it. I draw the line there. But everything else? Awesome.
Speaking of food from "out of the country", a new Chuy's restaurant (based in Texas) just opened in Kansas City. I remembered them from my days working in Dallas. But when a friend mentioned that they had a "nacho bar", we had to go check it out!
As it turns out, this was the bar. It's in the back of a vintage trunk (the whole restaurant is car-themed) and basically just included chips, cheese, beans, hamburger, and salsa. Not quite the epic nacho bar that I was hoping for. Maybe I'll open one someday…
I did have some good 'chos at another local place called El Patron. (Their happy hour is a must in KC!)
And tacos at El Flor de Chiapas.
And multiple rounds of margaritas sprinkled throughout the month. As greeting cards say…"just because". :)
3rd iPhone theme of the month: Family
I actually got to spend an unusual amount of time with my parents this month, who live 3 hours away. We usually get to see each other maybe once a month. But between my parents coming up to KC to visit for a few days, and me heading down to Wichita to be with family when my cousin's newborn baby had a stroke…and then later passed away after 10 days…we ended up spending a lot of time together.
I actually got to see them one more time this weekend when I drove out to central Kansas — where my cousin and her husband live, and where my Dad grew up — for little Patton's memorial service. They actually opted not to do a traditional service, and instead invited close family and friends to the farm just for an evening of grilling out, watching little kids play in the corn fields…
…ok, and the "big kids" too playing out in the corn fields (the stalks were taller than me!)…
…and sitting around watching the sun set and telling stories about the big ways that Patton touched this world in the brief time that he was here. We miss him terribly. But goodness, he brought so much joy to this world while he was here. And thanks to his parents' brave decision in the midst of a difficult time, his little life was actually able to save twelve — yes, twelve — lives via organ donation. (A powerful reminder to our family to officially sign up for organ donation if we haven't already.)  An amazing circle of life.

Alright September. Let's do this. :)