Currently
This post may contain affiliate links. Please read my disclosure policy.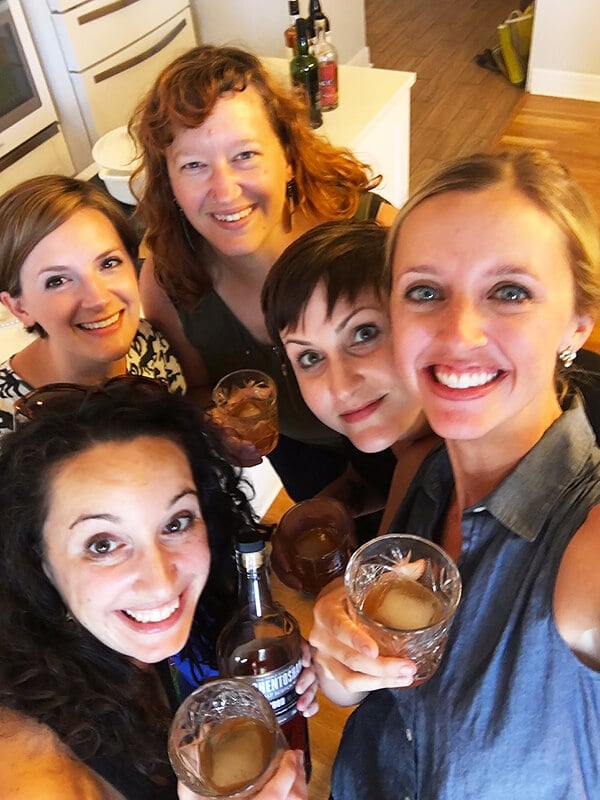 Learning about the world of scotch cocktails (<– never thought about those two words going together!), thanks to my friend, Beth. She recently subscribed to Shaker and Spoon, and decided to host a handful of gatherings last month to share her craft cocktail creations with friends. Such a fun idea, and such yummy cocktails.
Loving Nordstrom's semi-annual sale this year!!! Seriously, my favorite everyday bra (so flattering, and it doesn't do that annoying fold-down thing on top!), my favorite riding boots (this is a killer discount), my favorite rain boots (a classic), my new favorite cleanser (just bought one last month and I'm totally loving it), my favorite black leggings (although I also recommend all of Old Navy's leggings), and one of my favorite candles (yummy). So many favorites! And the discounts are pretty impressive. (And all of those are affiliate links. :))
Feeling all the feels watching these conventions these past two weeks. It was so cool finally getting to hear this guy speak live last night, especially after reading his book this past month. And I have no doubt that this speech will go down in the history books. Extraordinary. ♥
Thinking about gearing up another season of my 10 Things I've Learned series. I don't know how many of you read it, but I totally enjoyed it, and have a list of many more friends I'd love to hear from. And I've also been thinking interspersing some lists of my own in there, such as 10 Things I've Learned About…Friendship, Stress-Free Entertaining, Dating This Guy For A Year, Saving Time And $$$ At The Grocery Store, Traveling, Neighbor-ing, How To Make A Killer Margarita, etc. What do you think? Any requests??
Loving this app that a friend recommended to me. Who knew that checking the weather could be so cool?
Receiving lots of zucchini in my CSA lately, and looking forward to trying out recipes for these peanut noodles, these refrigerator pickles, these tots, and these tacos. 'Tis the season.
Wanting to train my dog to do this. (How is that even possible?!)
Counting down the days (um, 17!) until Barclay and I leave for Paris!! We'll have a few days there before hopping on our Viking River Cruise to float around the country. Do any of you have recommendations on places to go and eat while we're there? Or also any recommendations for Bordeaux? I would be happy as a clam just eating French cheese and baguettes and wine each day, but I suppose I should branch out… ;)
Wishing you all a beautiful week!