Currently
This post may contain affiliate links. Please read my disclosure policy.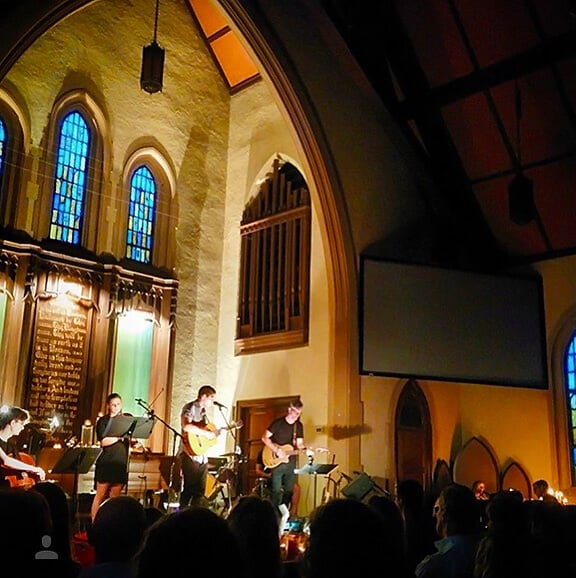 Snapchatting all the things. (Ok, mostly my dog.)  Come say hi at @gimmesomeoven!
Still smiling after getting to play a concert with The Nightingale Orchestra this past weekend. Highlight of my month.
Reading this book, which is claimed to rival Gone Girl (doubtful, but we'll see). Followed soon by this book (followed by the movie with Brad, of course), hopefully finished in time for book club this weekend.
Adoring my new sandals and flats that just arrived in the mail. Sseko is the coolest.
Going 30 days with no tv, which has been surprisingly great. Although I'm sad to admit I'm dying of curiosity just a bit about what I'm missing on The Bachelorette.
Jumping in on the essential oils bandwagon, finally.  I bought this diffuser on Amazon and love it. Now I'm slowly learning about and experimenting with different oils. If only there weren't a gazillion scents to choose from. (If you have recommendations, I want to hear 'em.)
Preparing for my cooking segment next week on KC Live, in my endeavor to get more comfortable with live video. (Here's a link to my clip from last week!)
Listening to these guys' new album, as well as this chick I randomly ran across on Spotify. Both great for summer drives with the windows blessedly down.
Congratulating myself for keeping my love fern (a fiddle leaf fig that my friends gave me for my birthday) alive for 1+ month. This is monumental news in my long history of plant murdering.
Looking forward to a month ahead at home — soaking up the sunshine, celebrating a dear friend's wedding, attending a handful of fun events and festivals around town, cheers-ing my dad on his 60th, and just generally enjoying Kansas City this time of year. I LOVE SUMMER!