Our First Sant Jordi Day in Barcelona (VIDEO)
This post may contain affiliate links. Please read my disclosure policy.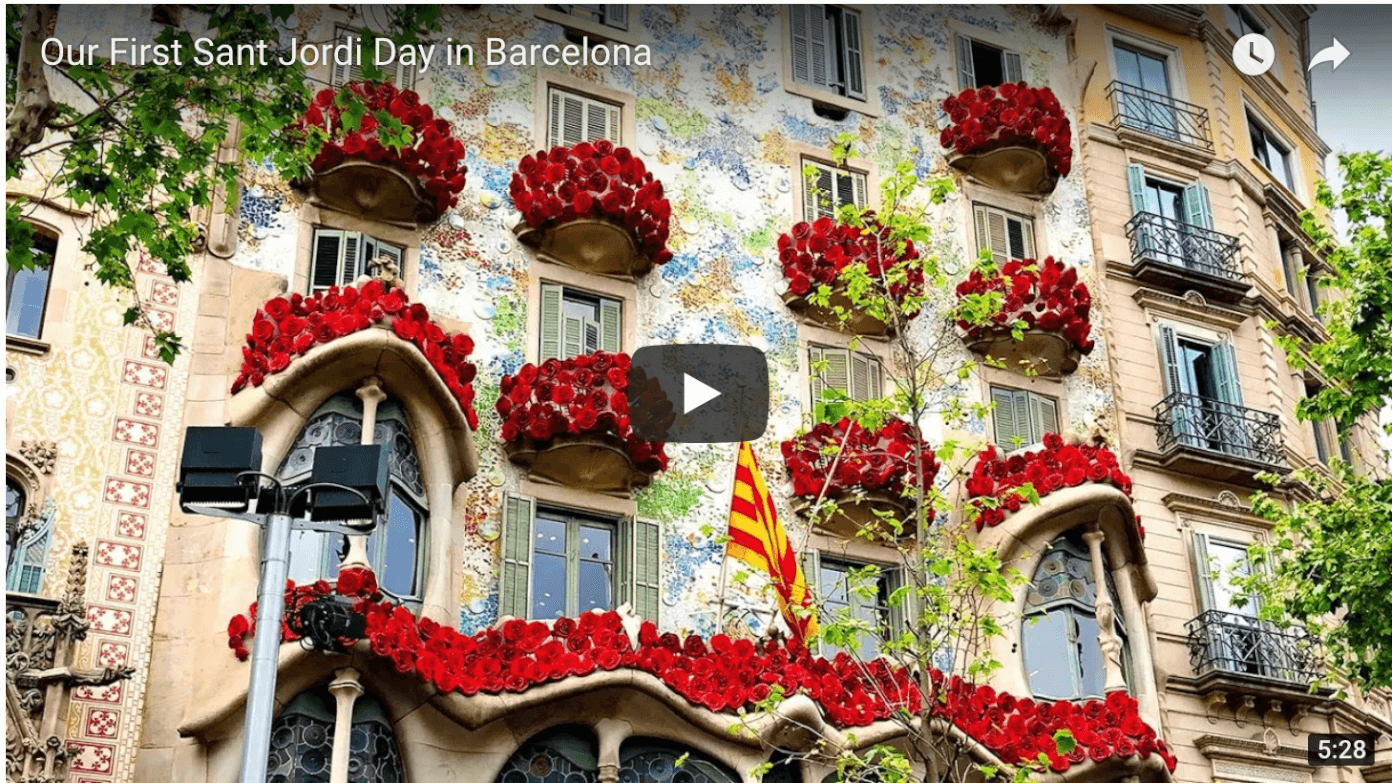 New Catalan tradition we're TOTALLY adopting and celebrating for the rest of our lives: La Diada de Sant Jordi!
We've been looking forward to this festival ever since we moved to Barcelona. It's known by foreigners around here as the "Catalan Valentine's Day". But sure enough, as has been our experience with just about every new tradition here in Catalonia, it turned out to be even bigger and more delightful than we had imagined. I mean, a sunny spring day full of books and roses and dragons and princesses? What's not to love?!
Anyway, Barclay brought his camera along and made a quick little 5-minute video of our Sant Jordi "date". So I thought I'd pop in and share it with you today.
Happy Sant Jordi, everyone!