Our Honeymoon In Mexico!
This post may contain affiliate links. Please read my disclosure policy.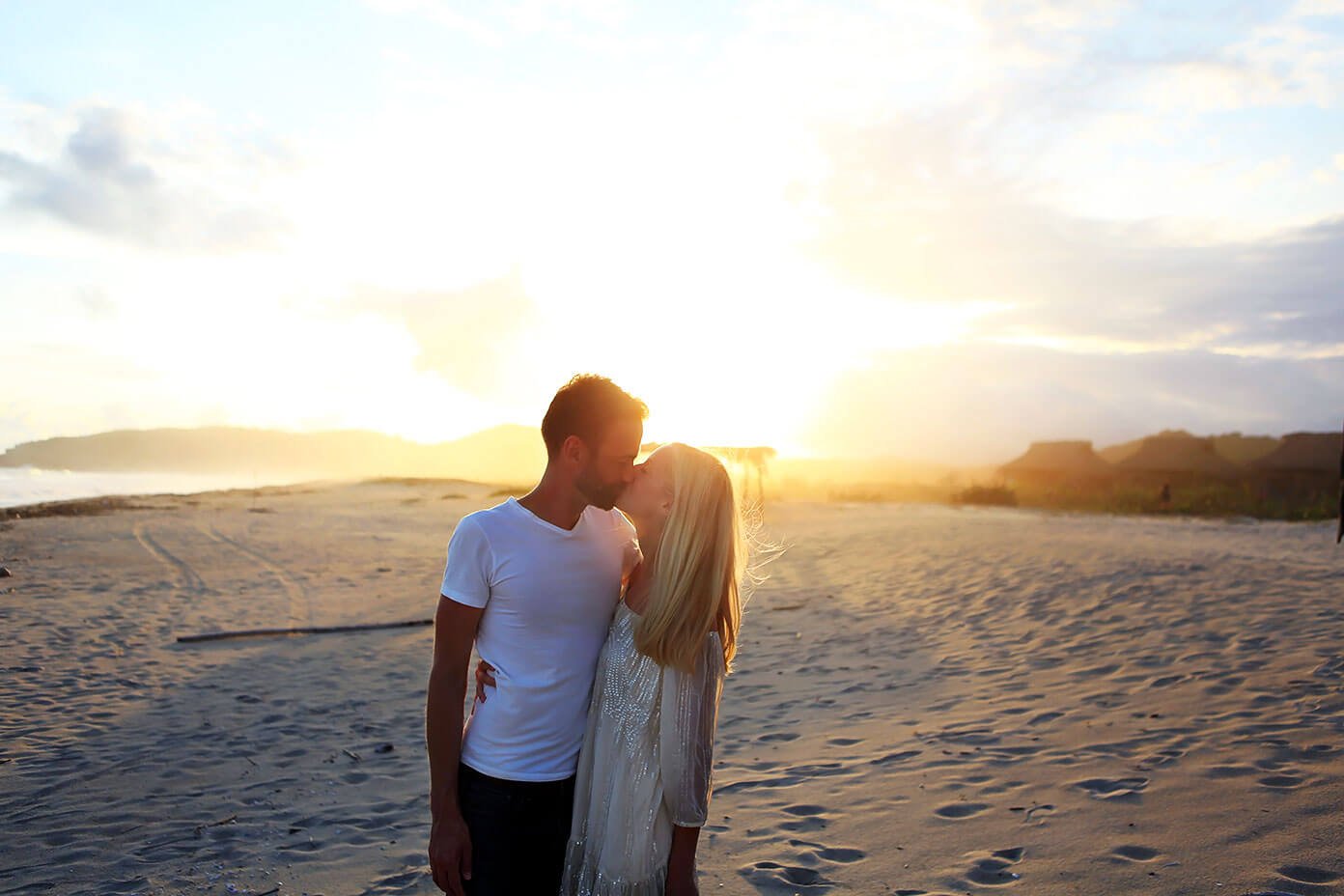 Hey hey, we're back from our ??!
Well, actually, first of all I'd like to just celebrate the fact that we actually got to go on our honeymoon. As many of you heard, I realized about a week before our wedding that my passport was missing (whoops). But, since we still had a week before our trip to Mexico, I was able to quickly connect with an expediting agency who assured me that a new passport could be mailed to us the day before our wedding. So hakuna matata! We were good to go!
Wellllll…long story short…the expediting agency goofed.
And we found out literally 20 minutes after our wedding ceremony that my passport was in fact not going to arrive in time for our trip the next day. Which meant that all of our honeymoon plans would have to be cancelled. Which meant that we got to spend a romantic first few hours of our wedding night stuck on hold with multiple airlines and our hotel to let them know we would not be there the next day. Ha, not exactly the beginning to our marriage that we had planned. ?
But…it actually all totally worked out for the best.
Because after an incredible (and very busy) week of festivities, Barclay and I left our wedding on the biggest high, feeling so overjoyed and thrilled and thankful. But, ha, we were also so pooped. So the chance to just have that first weekend to chill and relax and staycation at home here in Kansas City ended up being exactly what we needed. Then, once we opened our laptops a few days later to look into re-booking our trip, we heard back from our original hotel that they had an opening a week and a half later, beginning on a Monday. Yay! So, since we already had that weekend before off from work, we decided we might as well make the most of those days. So we impulsively booked two extra nights in Mexico City on our way to Puerto Escondido. And oh my goodness, we were so thankful that we did.
Our "new and improved" honeymoon ended up being the perfect mix of a vacation.
We started with two full days of adventuring all around bustling Mexico City, which we absolutely loved and can't wait to visit again soon when we have more time. (PSA – two days there are definitely not enough!)  Then afterwards, we had an entire week of total relaxation at Hotel Escondido, which is pretty much the most dreamy and beautifully-designed and delicious boutique hotel ever in Puerto Escondido (in the Oaxaca region of Mexico). So it was go-go-go…then chill-chill-chill. Two of my favorite kinds of trips, all wrapped up into one fabulous honeymoon.
And the best part? It was all with my favorite guy. ?
Anyway, I wasn't originally planning on posting here about our honeymoon. But we came home with a few zillion photos (of course) and a long list of places we would wholeheartedly recommend visiting in Mexico. So for anyone interested, here's an abbreviated trip post including a few of our top travel recs.
And muchísimos fotos. ?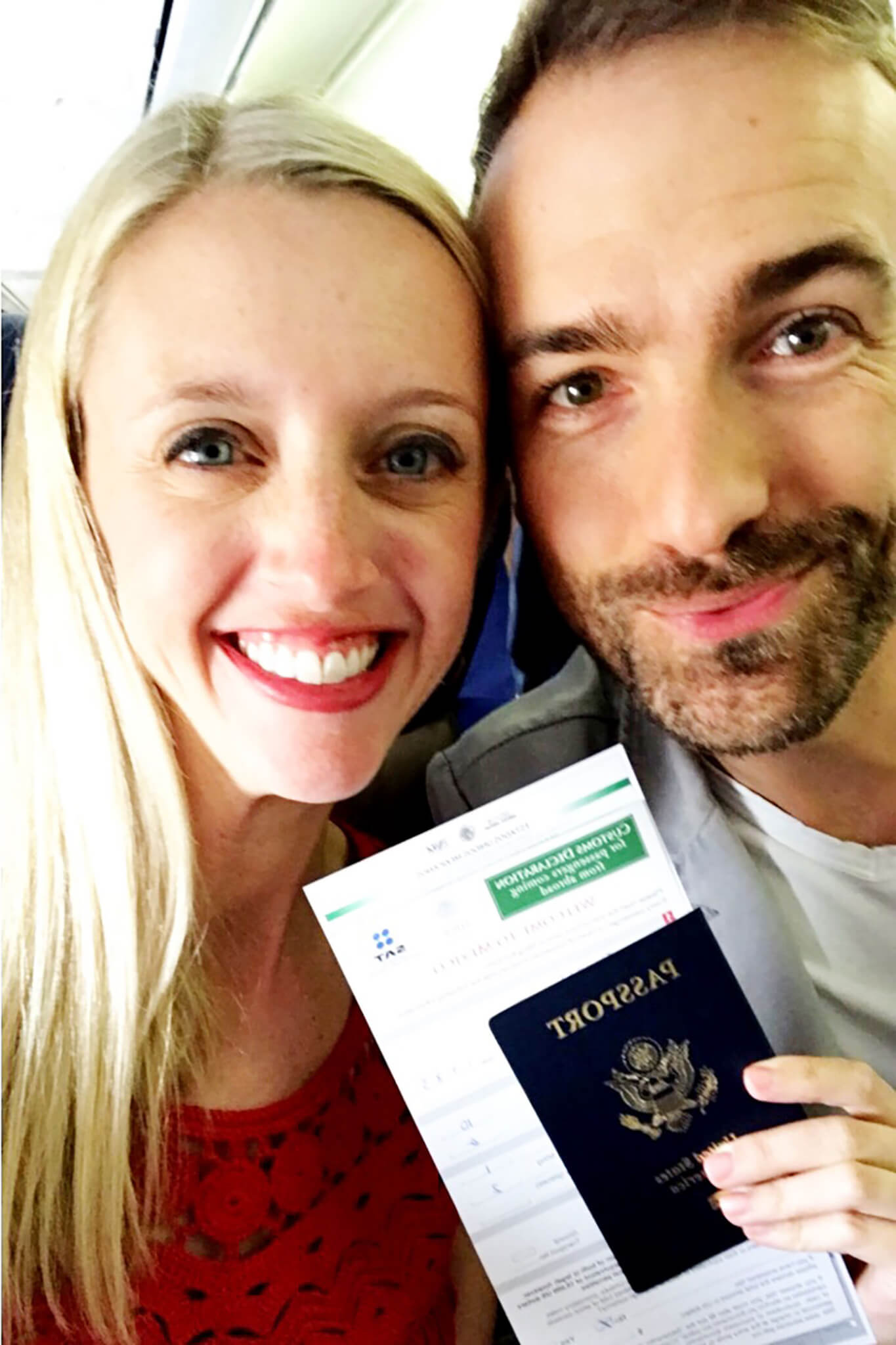 MEXICO CITY
Where We Stayed: Downtown Mexico Hotel. We found this place at the last minute via the Design Hotels website (<– which has long been my favorite site to browse when I'm feeling wanderlust) because we loved the look of the place and the idea of staying right in the heart of downtown. Turns out the hotel was gorgeous, and had all sorts of beautifully-designed and interesting details everywhere you turned — including a stunning open-air restaurant in the center of the hotel (which formed the beautiful tree canopy on the second floor, pictured below), complementary glasses of "welcome tequila" for guests when they first arrive at the reception, an extensive and delicious complementary breakfast each morning, all sorts of cool features in the rooms (like bluetooth speakers, trendy robes, yummy toiletries, design magazines, etc.), and an incredibly kind staff. The only catch was that guests should know they have an upper deck/bar of the hotel that turns into a club at night, and the loud music plays late into the evening, which wasn't quite my jam. But if it's yours, this would be an awesome place to stay. And regardless, if you're ever in Mexico City, it's definitely worth a visit to their restaurant (Azul) just to see the hotel.
Highlights:
Local markets: I'm obsessed with visiting local markets wherever I go, and the mercados around Mexico City did not disappoint. There were awesome, delicious markets in every neighborhood — and each gave us a fascinating little glimpse into the vibe and flavors of the area. We especially loved Mercado San Juan near our hotel (a traditional large produce/fish/meat market with a handful of little food stalls), Mercado Roma (a modern market featuring mostly bars and restaurants, including lots of fun fusion Mexican food), and some of the outdoor markets that we stumbled upon (especially a random weekend market featuring Oaxacan food, where we befriended some old ladies who took us by the arm and showed us what to order and where…amazing).
La Condesa, Polanco & Roma: We spent most of our time exploring these three neighborhoods, and totally loved each of their individual vibes. Lots of amazing architecture, fun restaurants, and lovely people. Whenever we return to Mexico City again, we'd like to stay in Roma.
Inexpensive Uber Rides: We read online before we left that Uber was definitely the way to get around in Mexico City, and we completely agreed while we were there. The rides were all incredibly cheap (like $5 for a 30 minute drive), the drivers were friendly and helpful, and it allowed us to see so much more of the city in 2 short days than if we had been on foot or had tried to navigate the local taxi system. Definitely recommend.
Mezcal: We admittedly chose to honeymoon in Oaxaca because Barclay and I both love mezcal and wanted to learn more about it in the region where it is grown. But as it turns out, it's also widely available and incredibly popular in Mexico City too! We ordered a sample of it at nearly every restaurant we visited, and also found this hole-in-the-wall mezcal bar near our hotel called Bósforo that was an absolute gem.  If you love mezcal and visit Mexico City, you've gotta try it.
Restaurants: Man, guys, literally every single meal we had in Mexico City was a winner. Some of our favorite places included:

Contramar (amazing seafood)
Azul (our hotel's restaurant, make reservations early!)
Buna Cafe Rio (awesome brunch)
El Moro Churrería (killer fresh churros)
Bósforo (the awesome mezcal bar)
La Botica (another great tiny mezcal bar)
Overall, we really enjoyed our time in Mexico City and definitely agreed it's a place we'd like to explore more, especially considering how close it is (just a short flight from Texas) and how affordable it is (especially flights and food and transportation) and how diverse and multicultural and awesome it is (new developments were springing up everywhere we turned). I'd also note that we had a bunch of people ask us about crime afterwards, but we felt 100% safe in all of the areas we visited. So if you've been thinking about Mexico City…we say go!!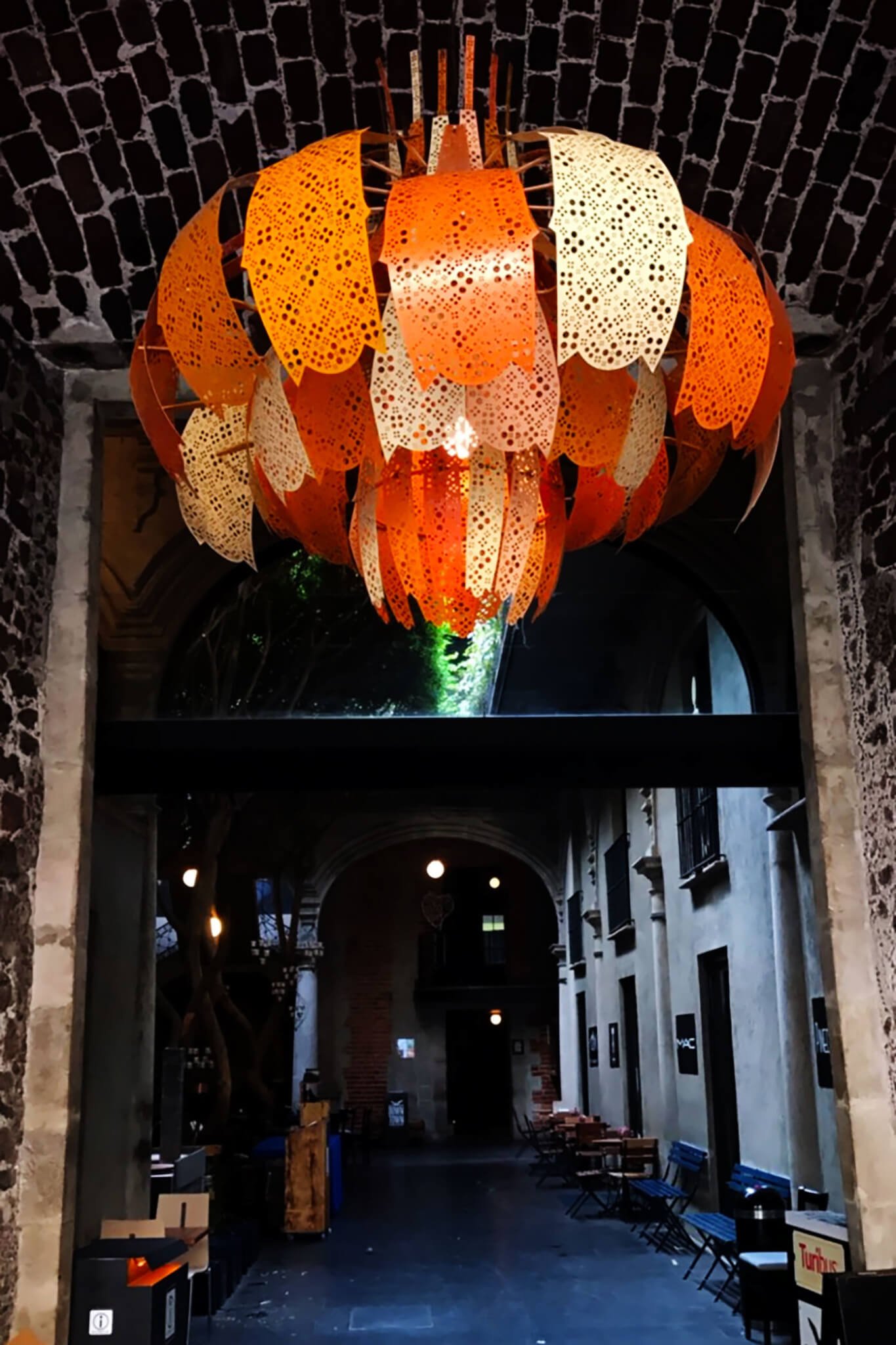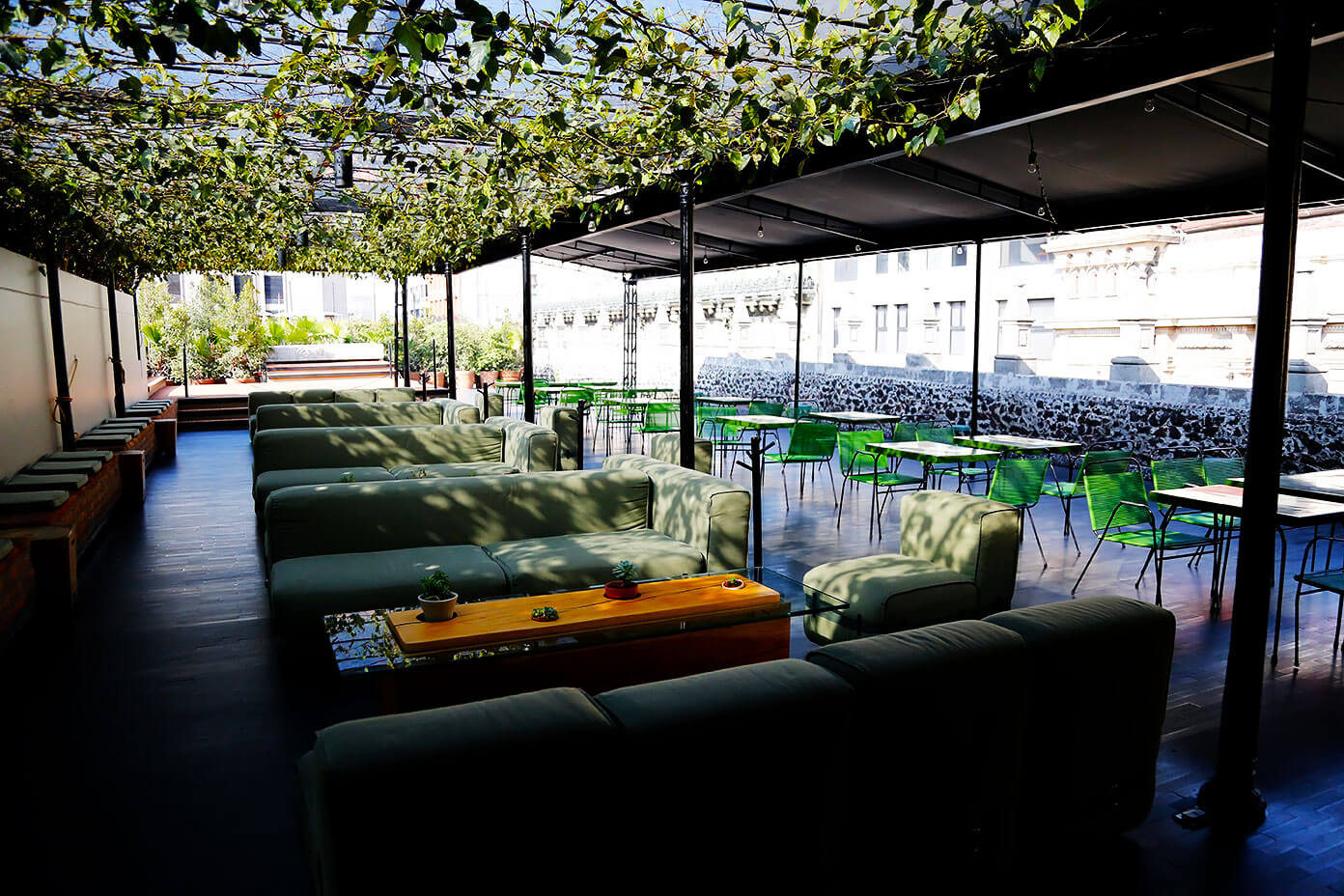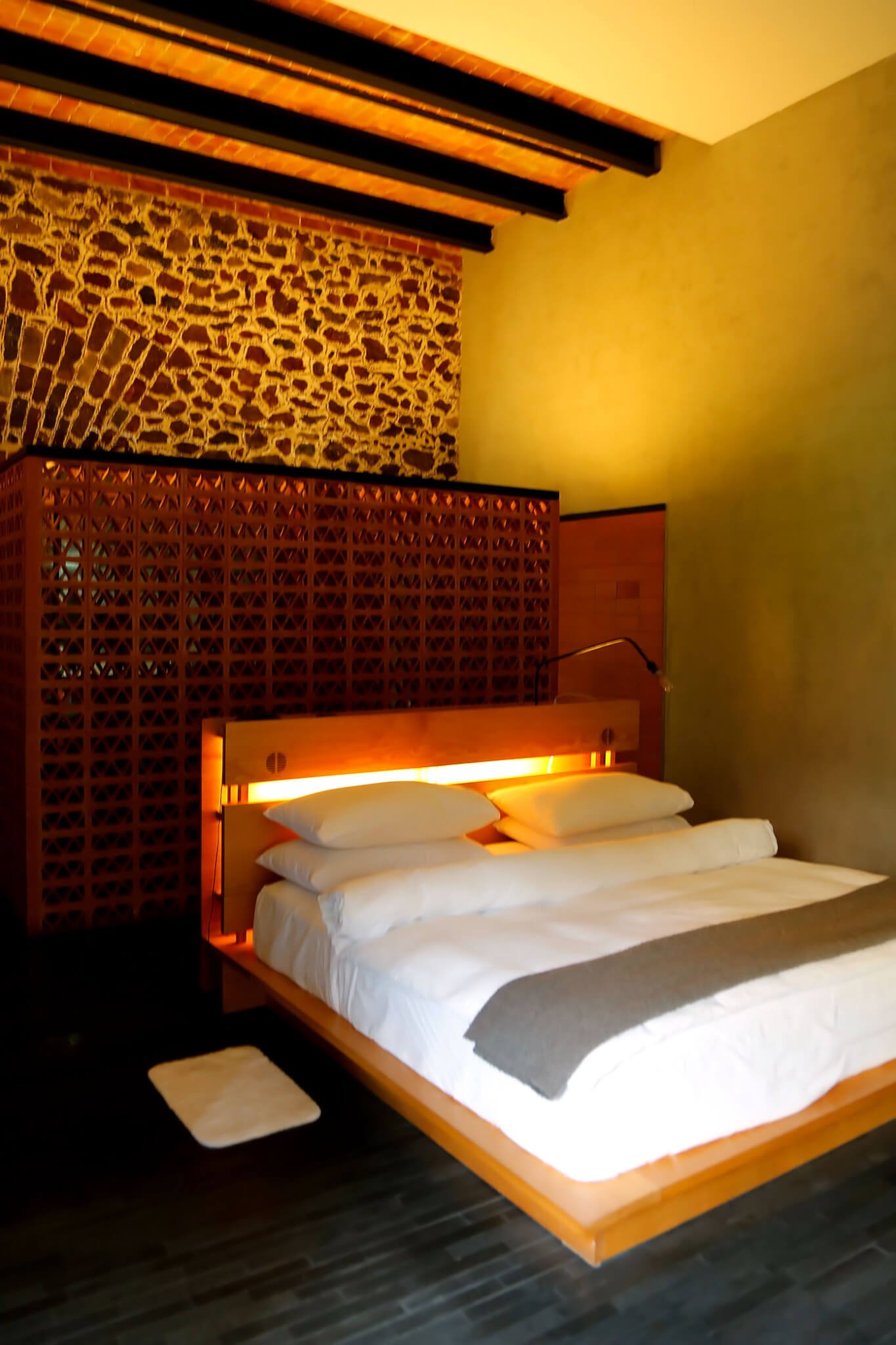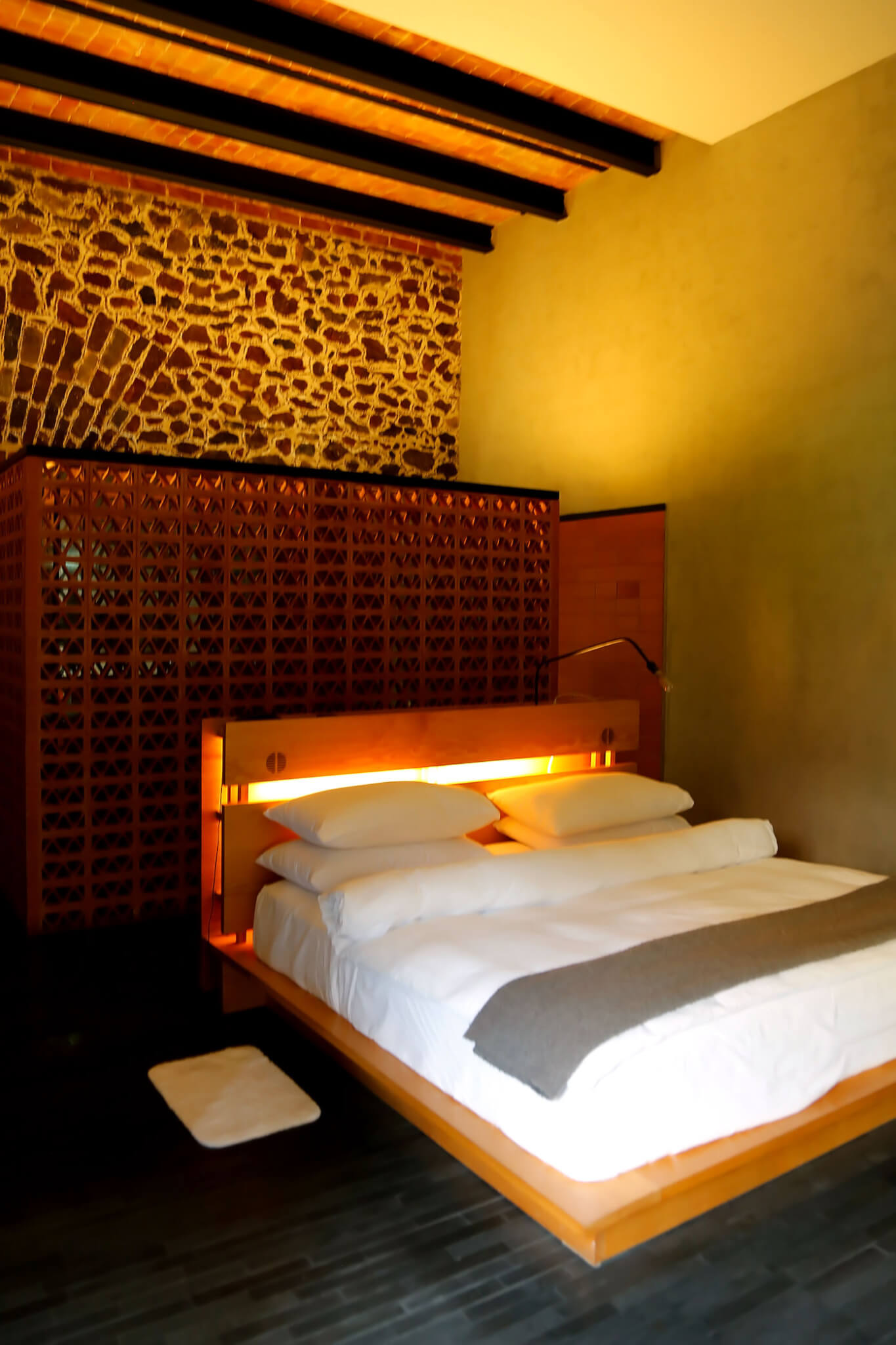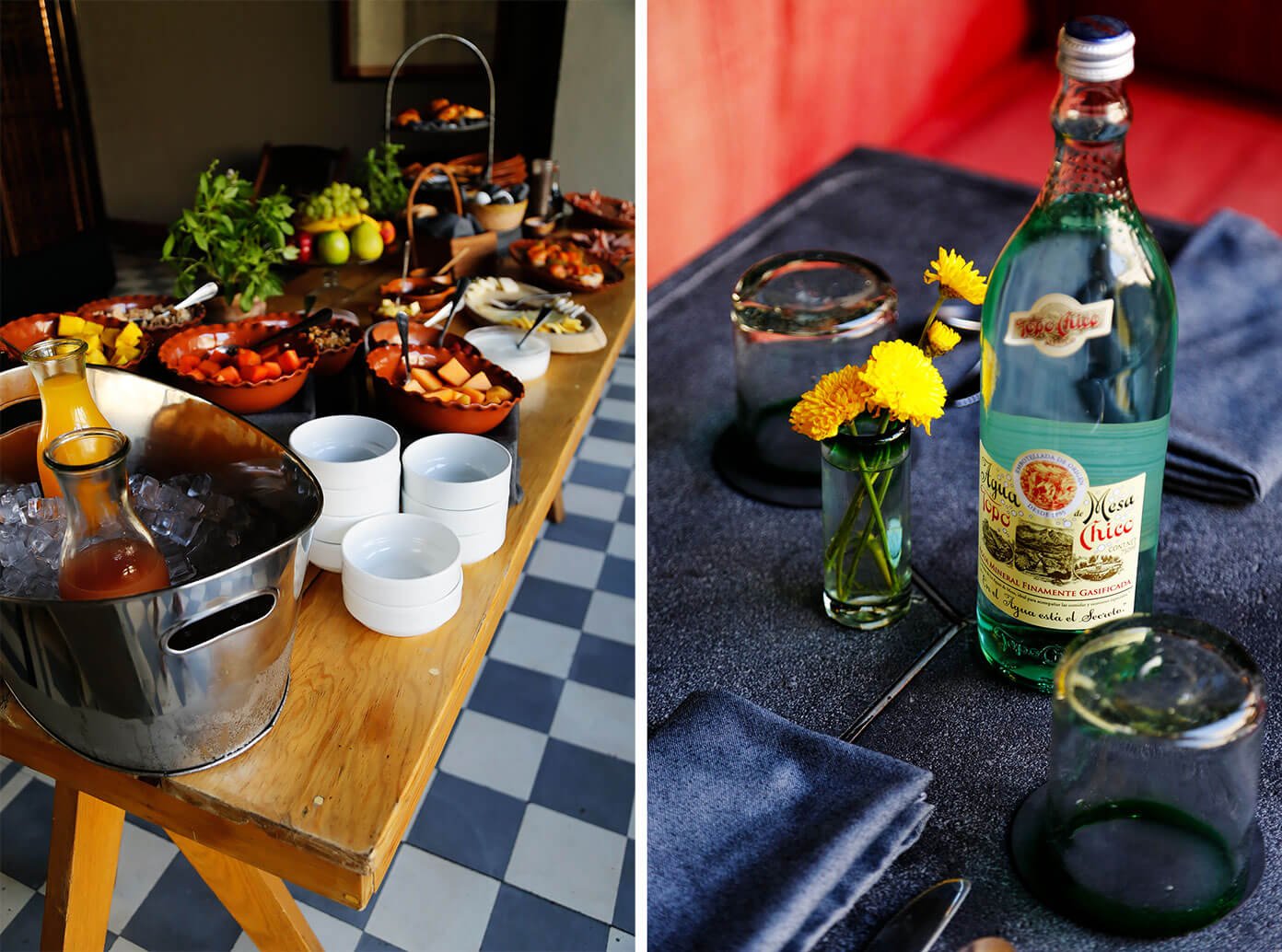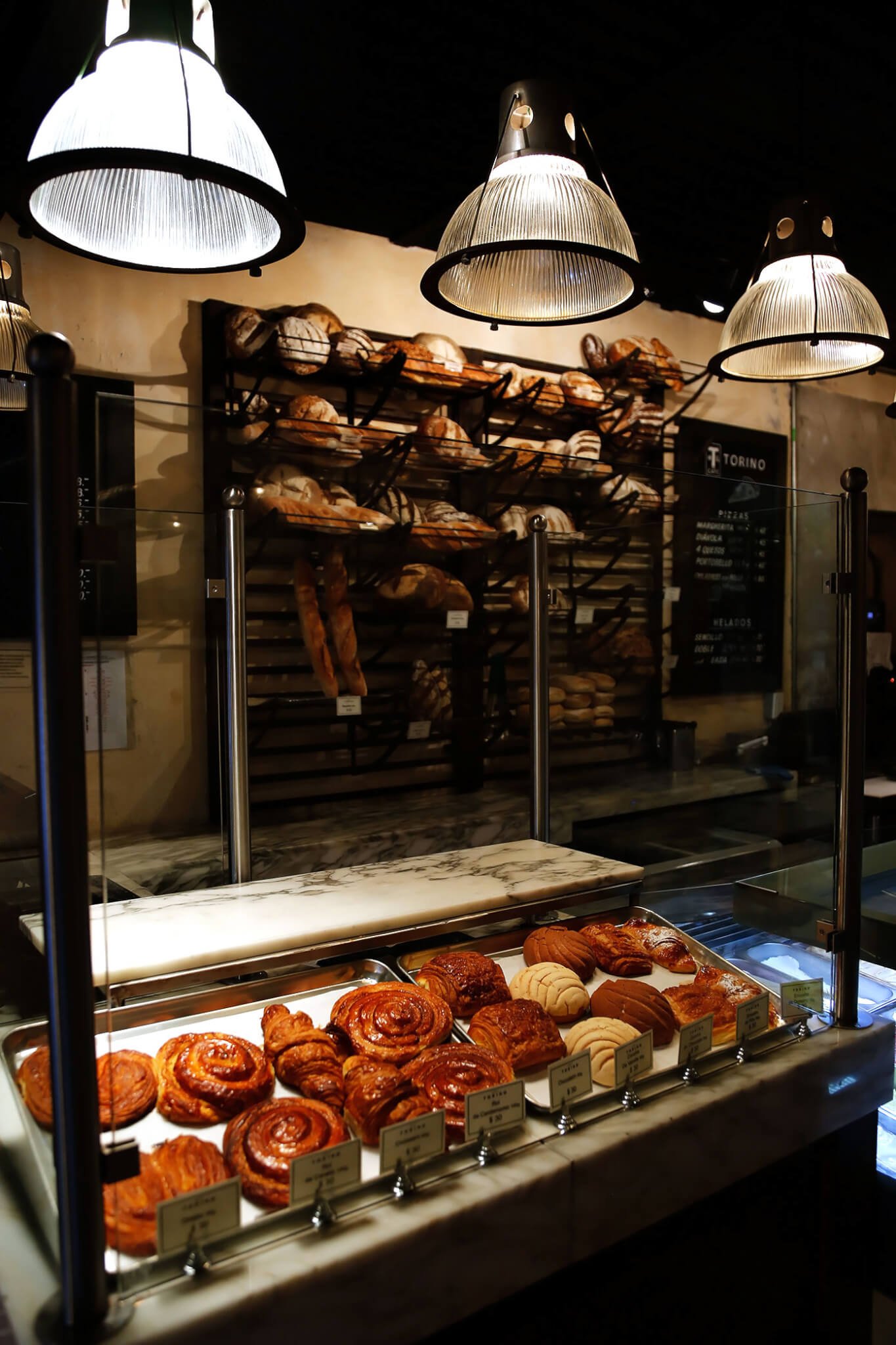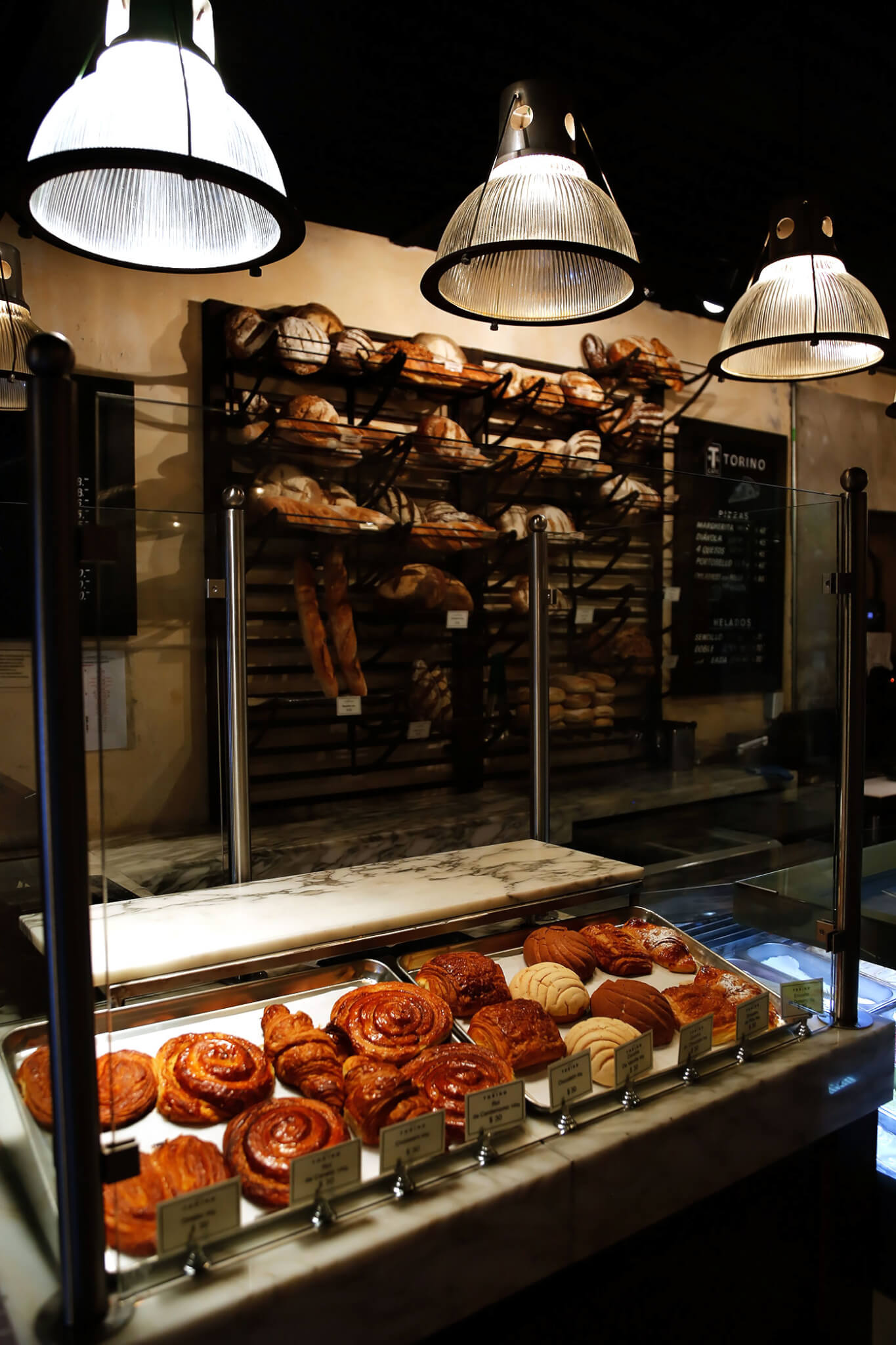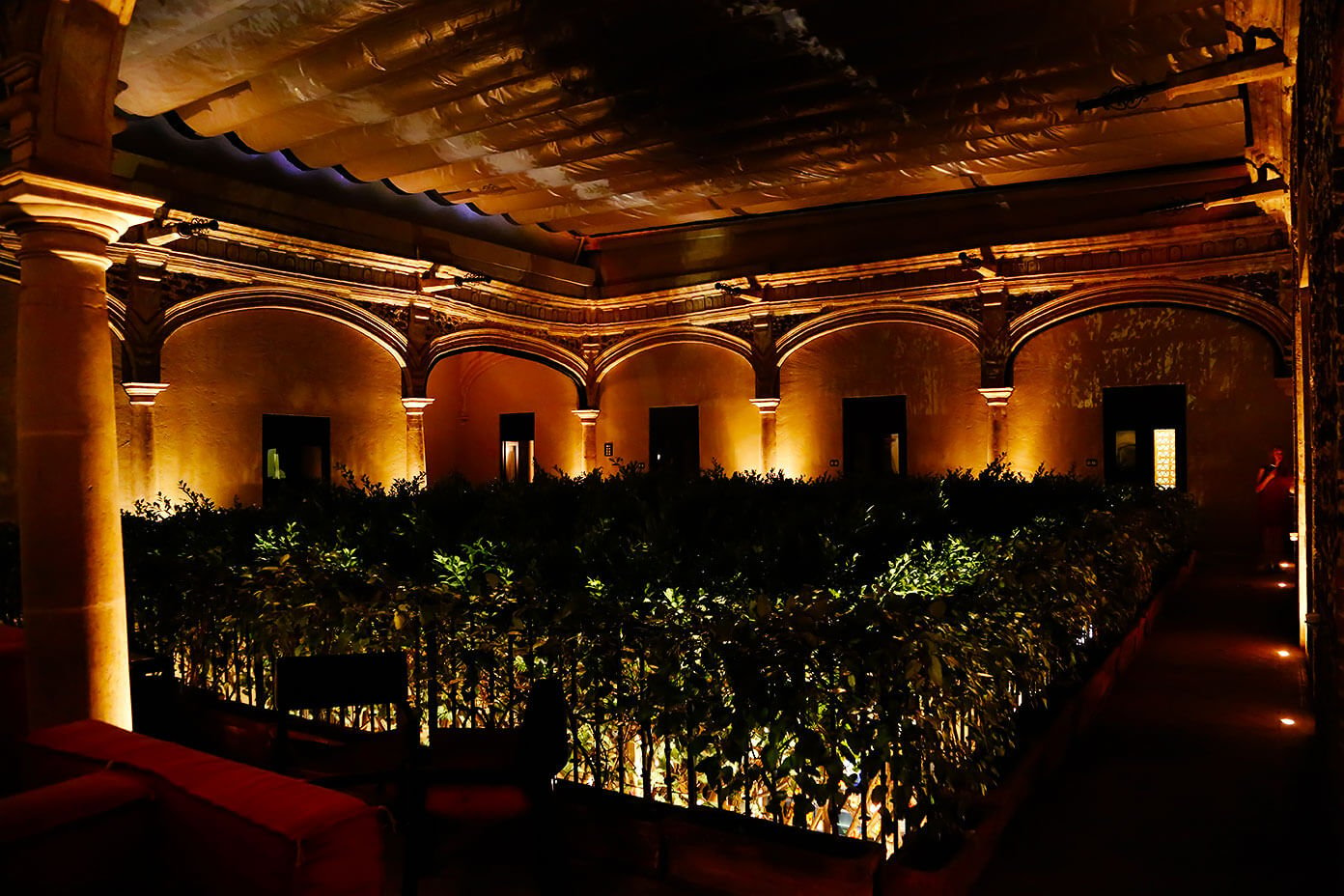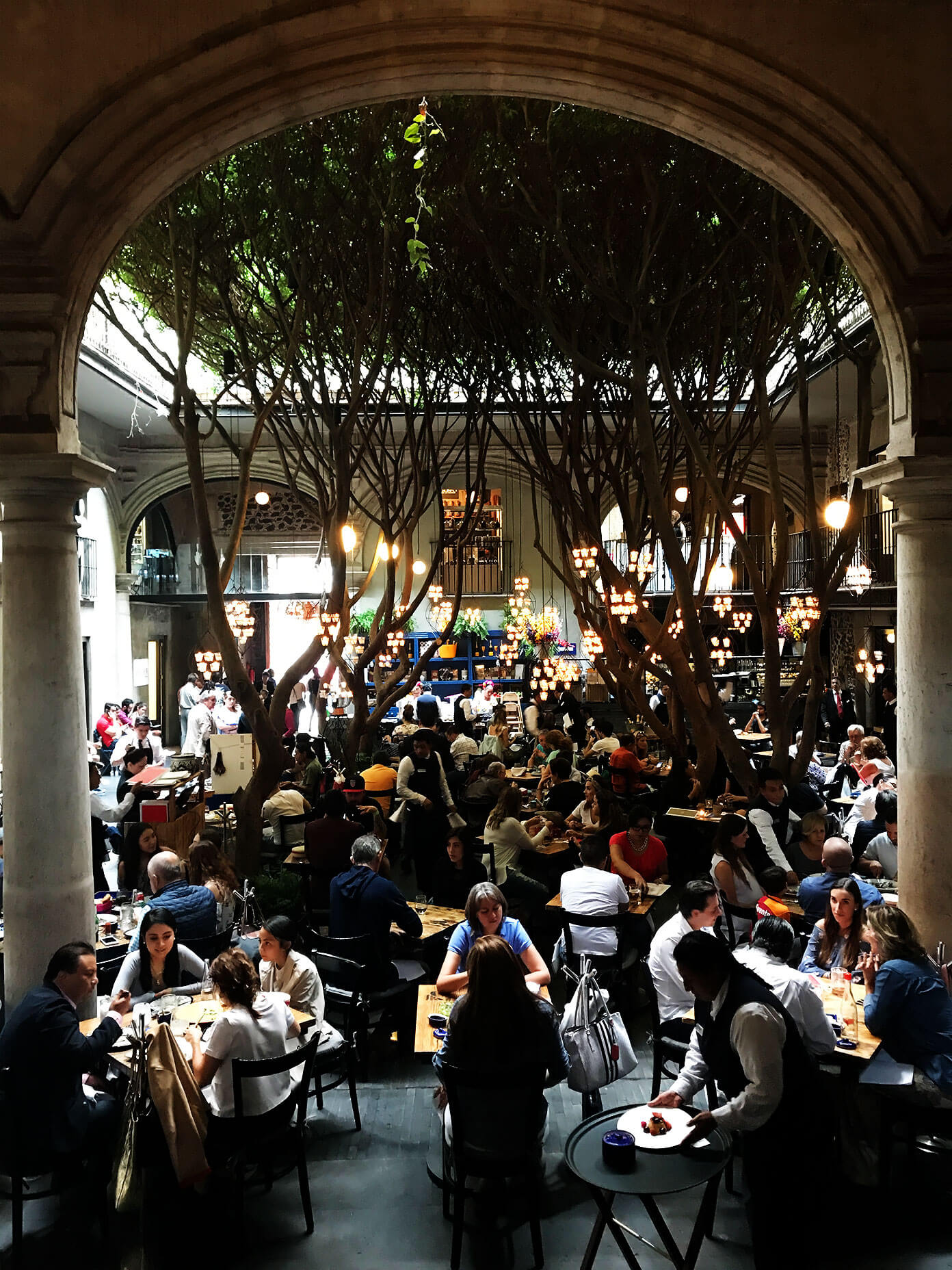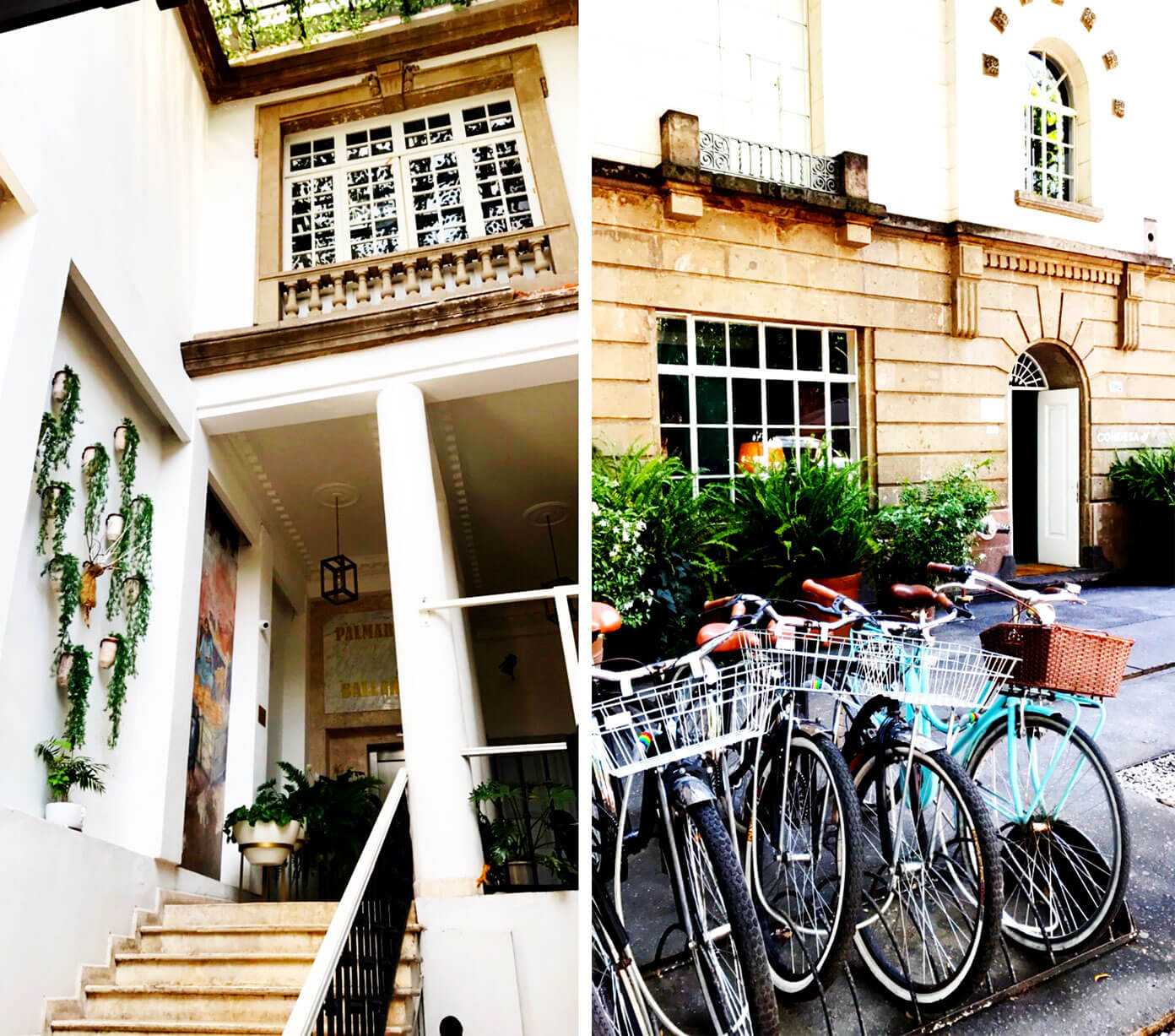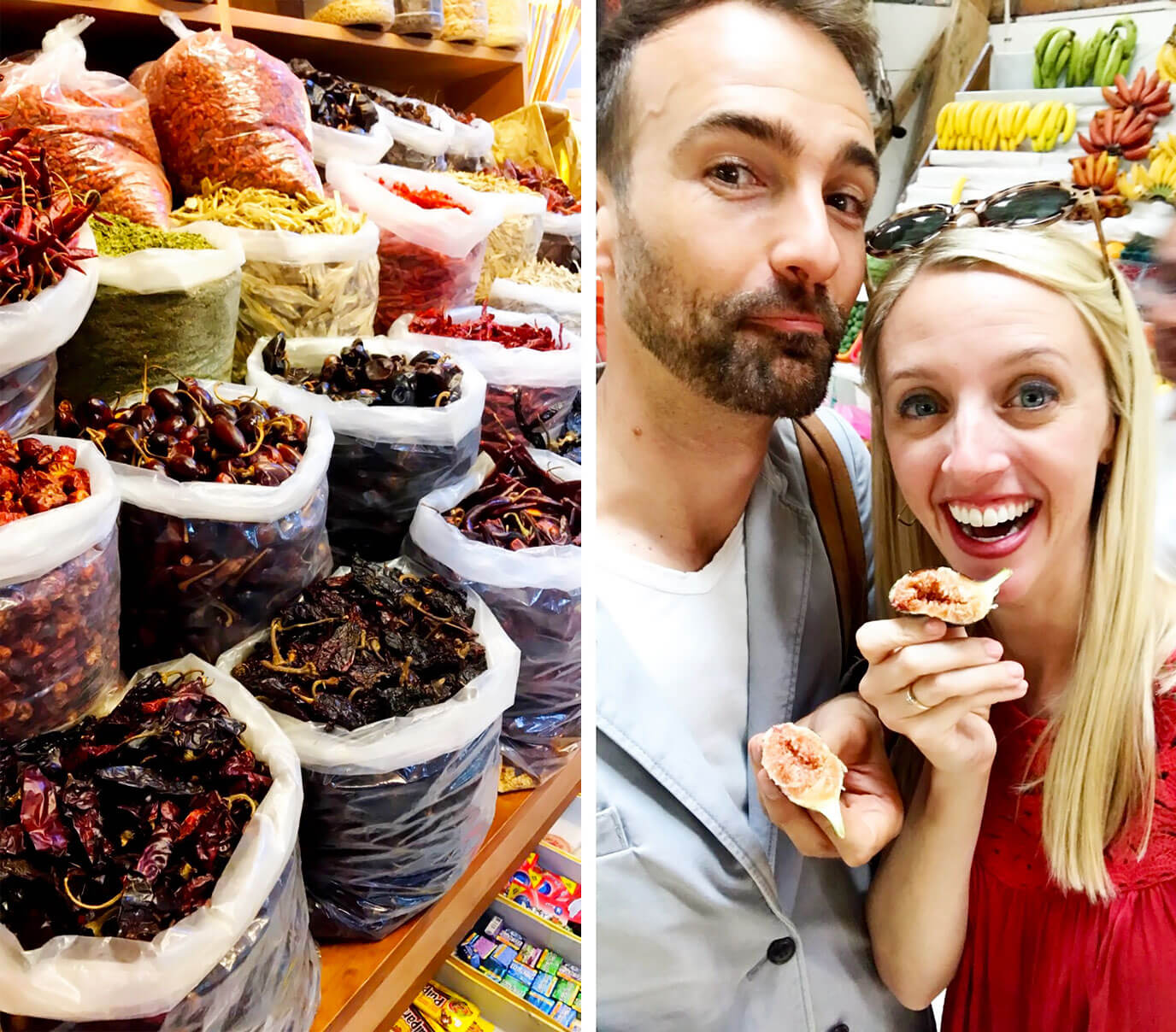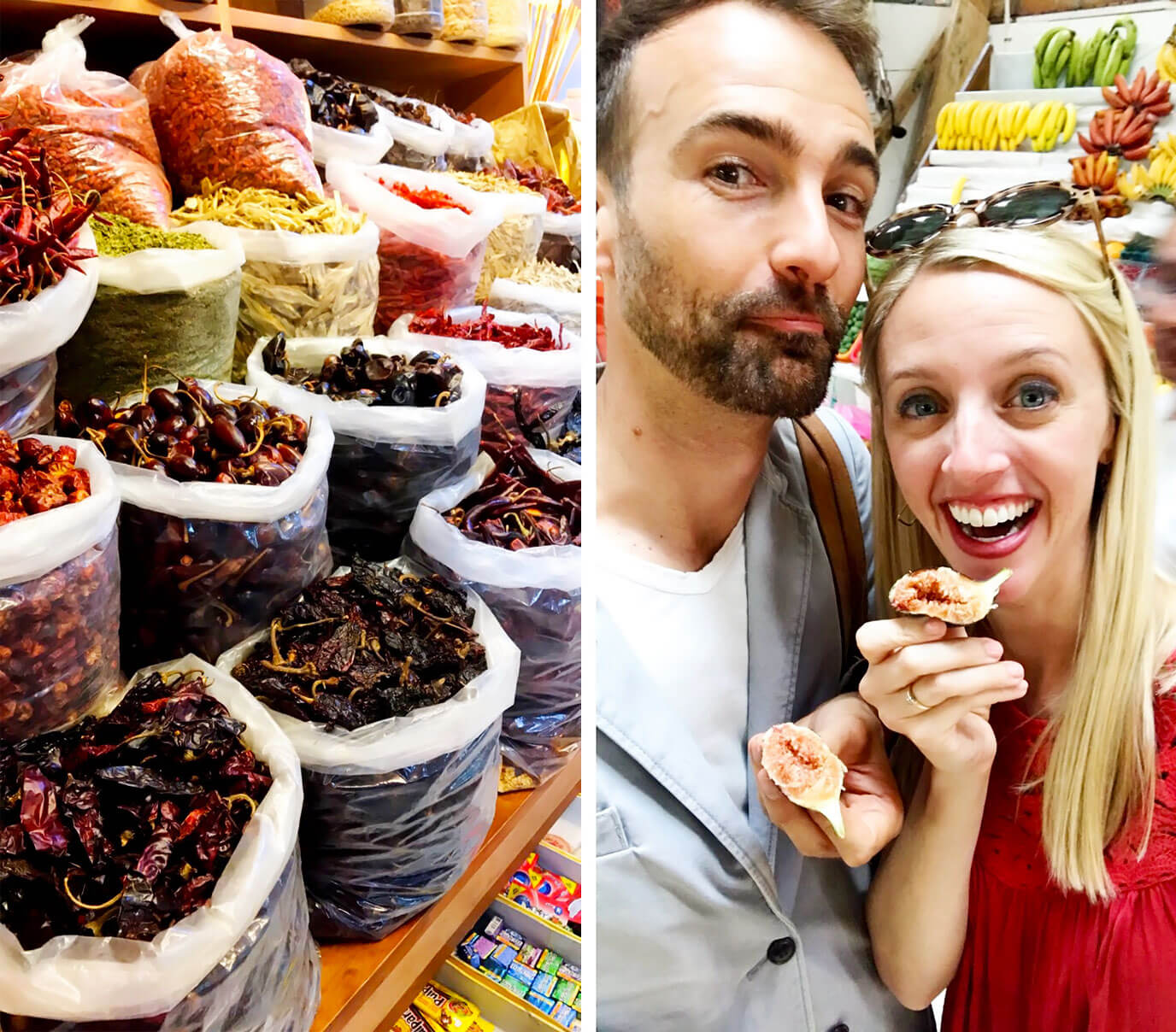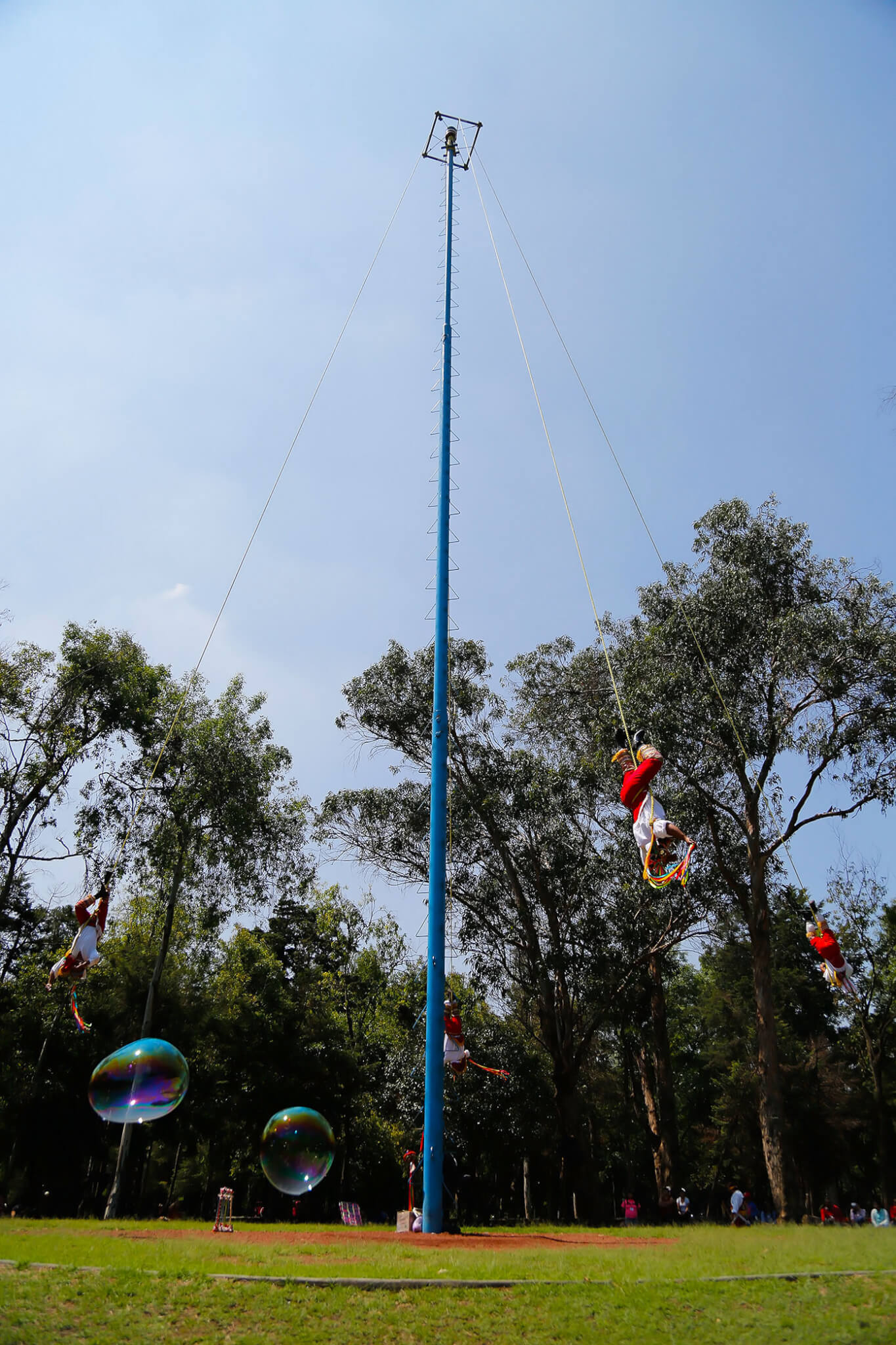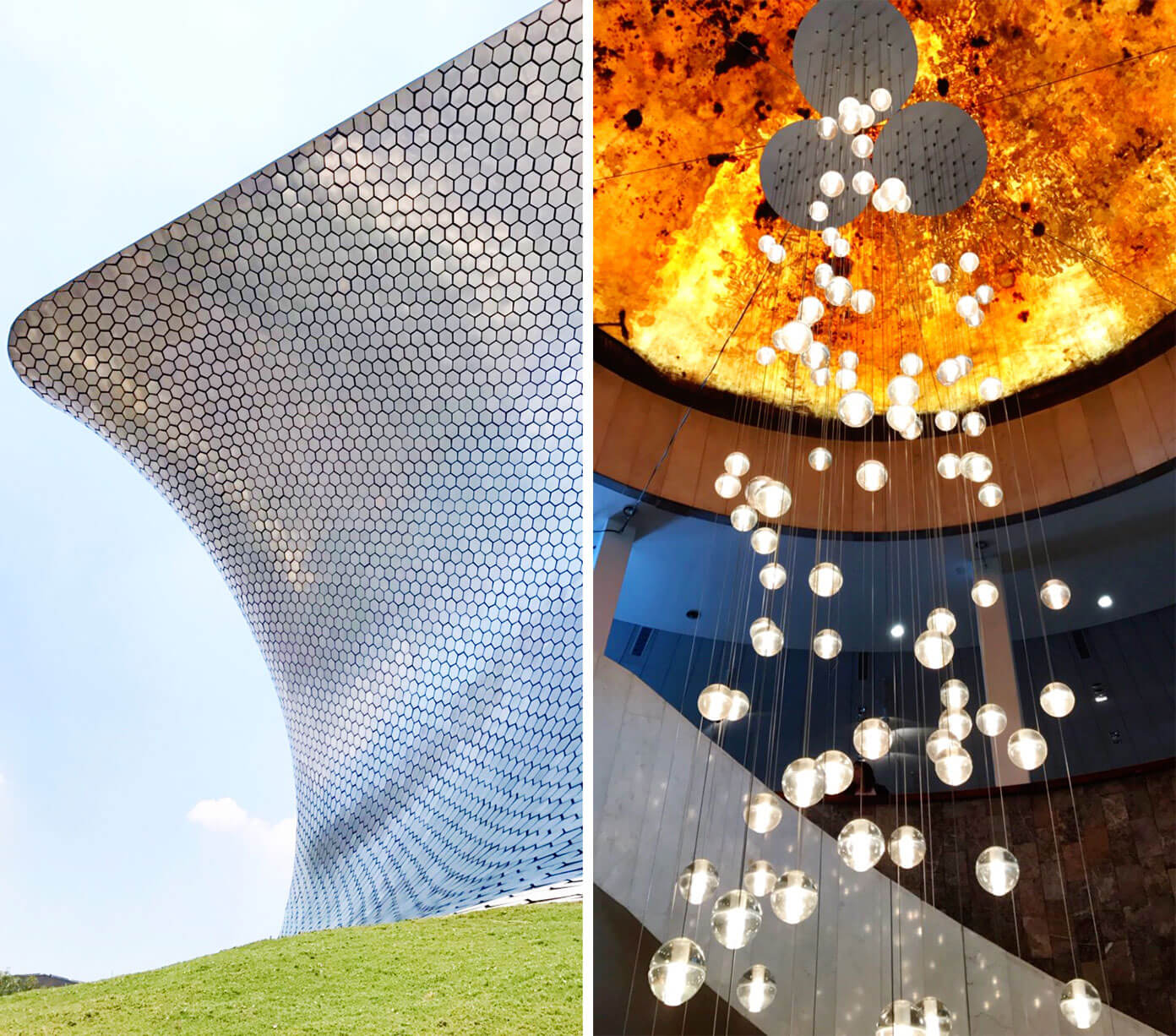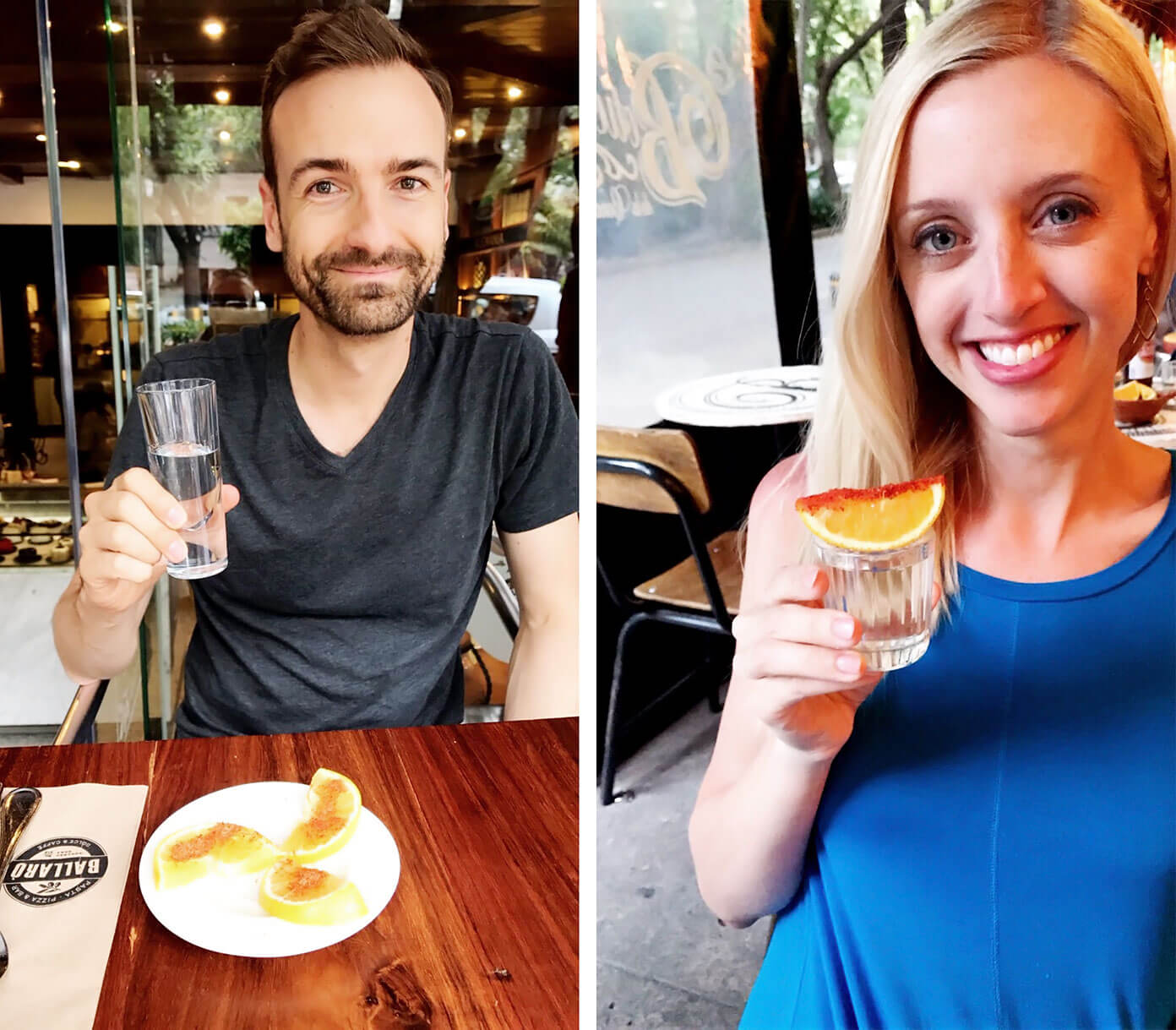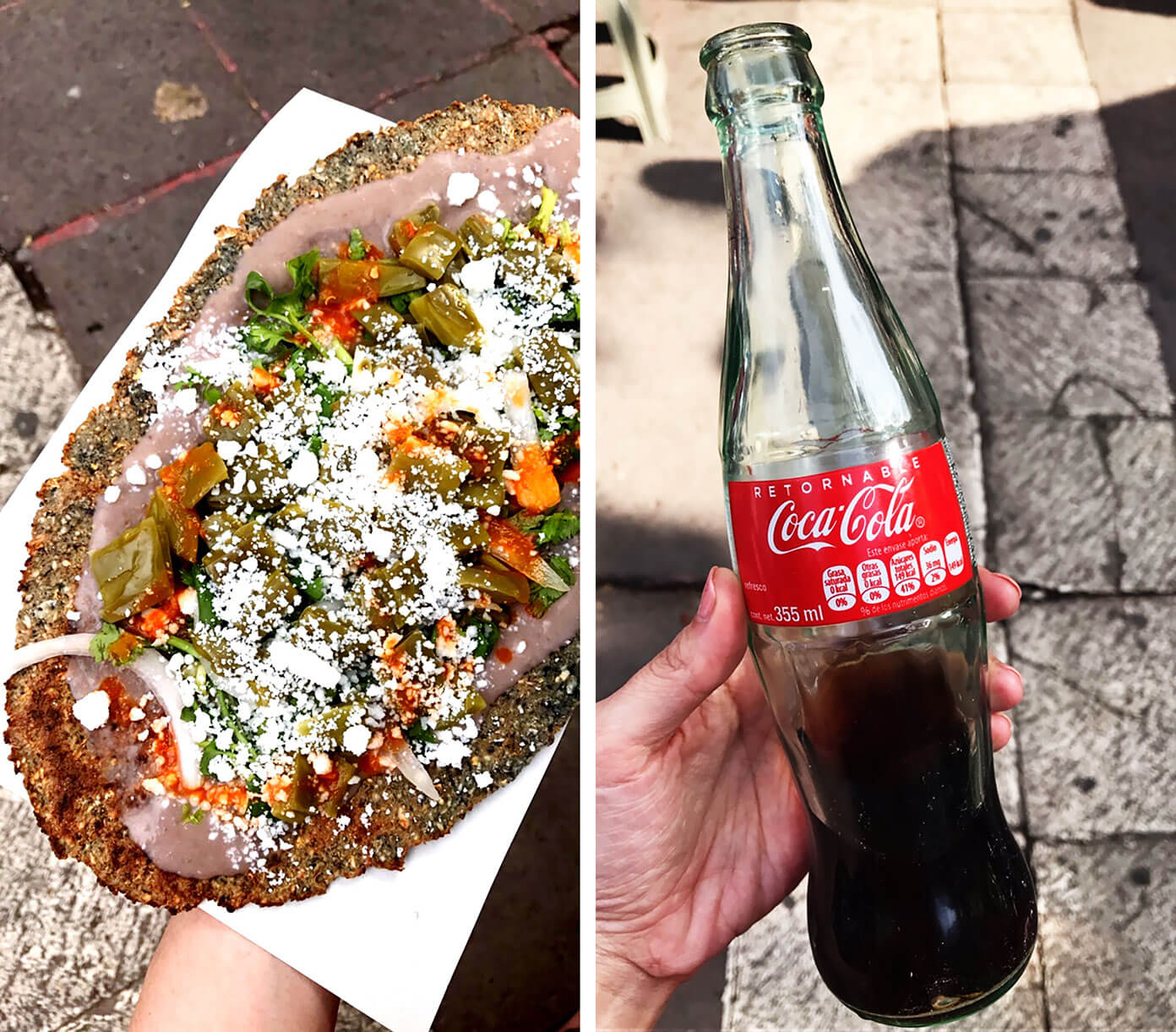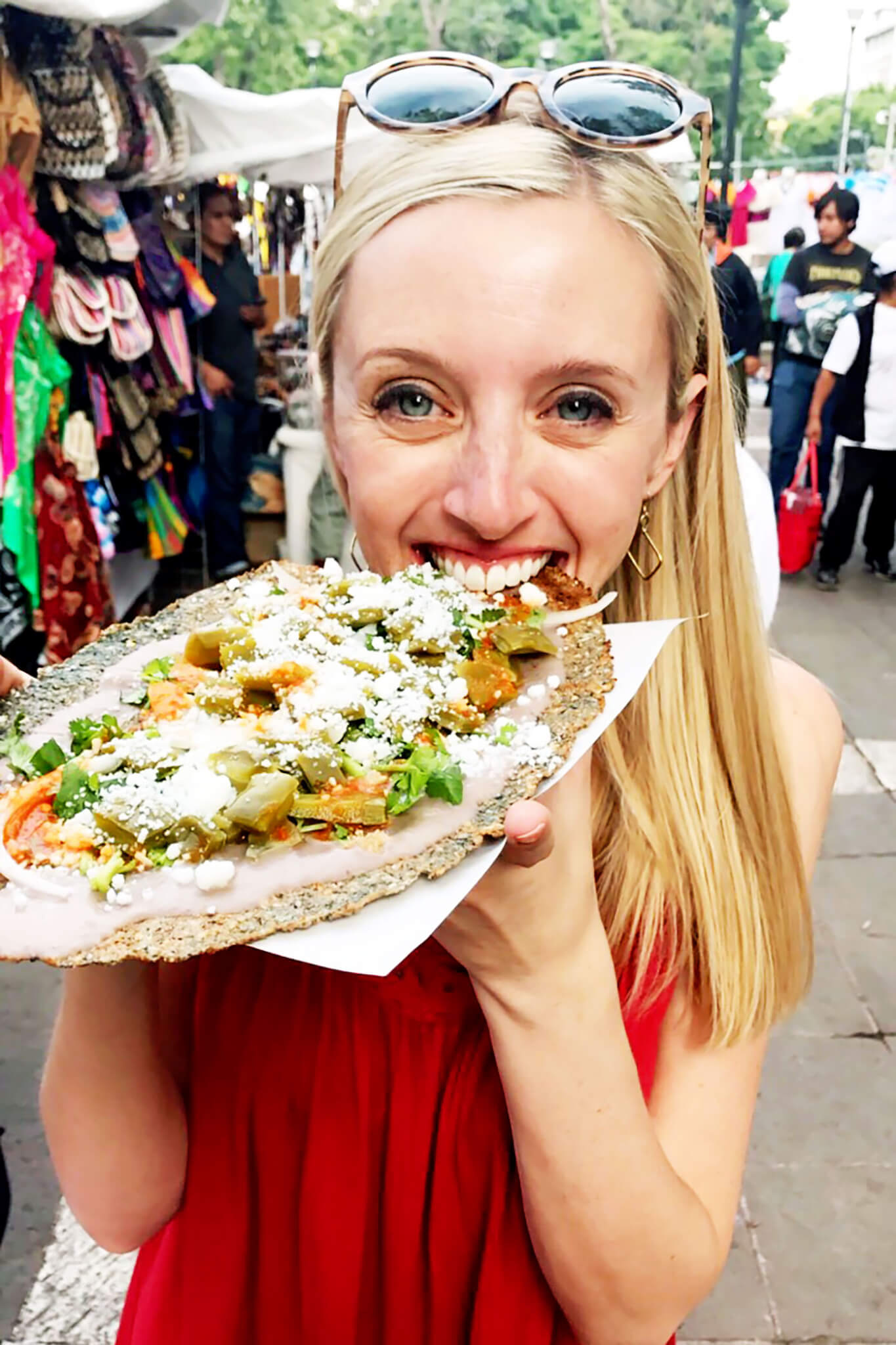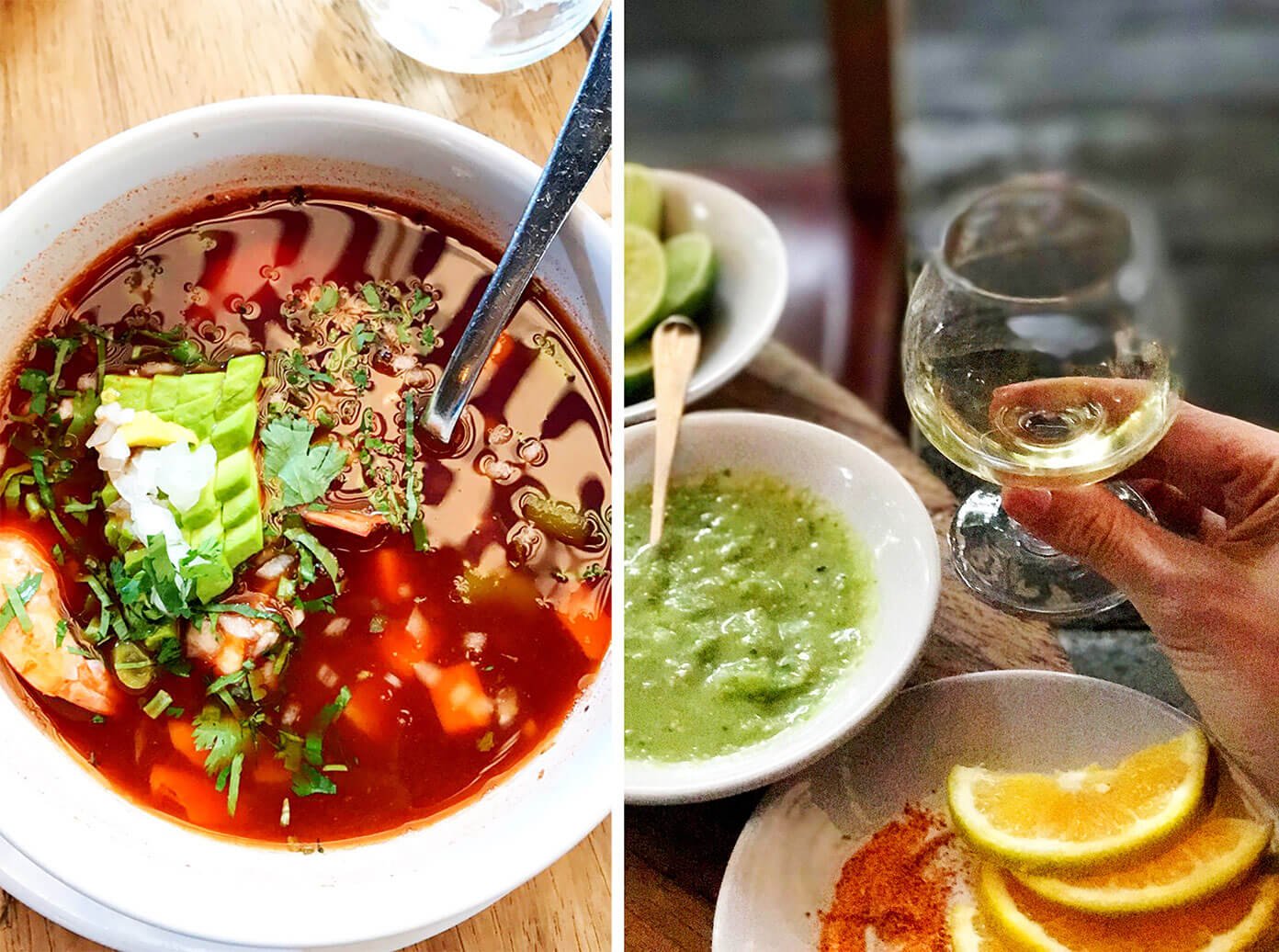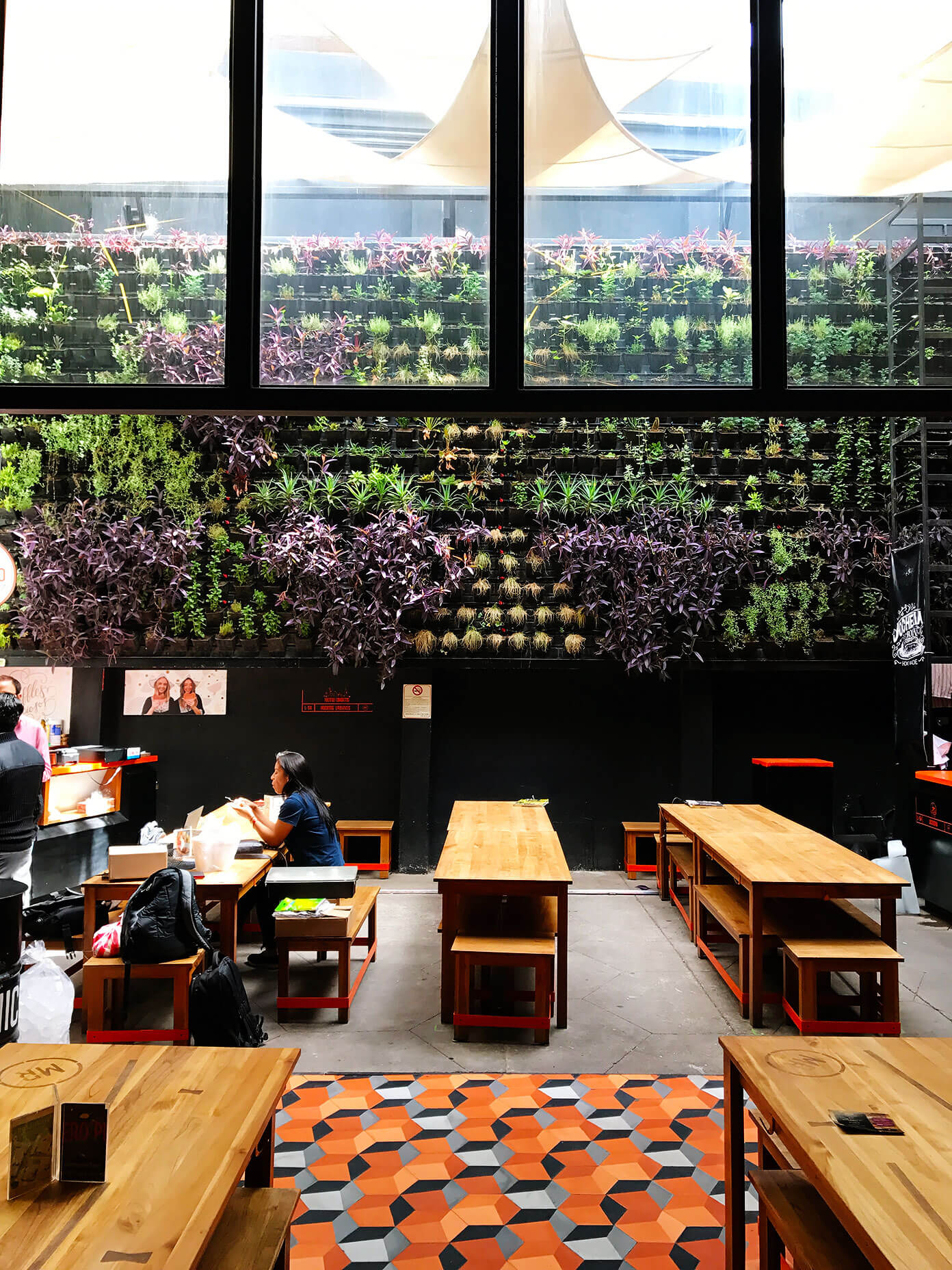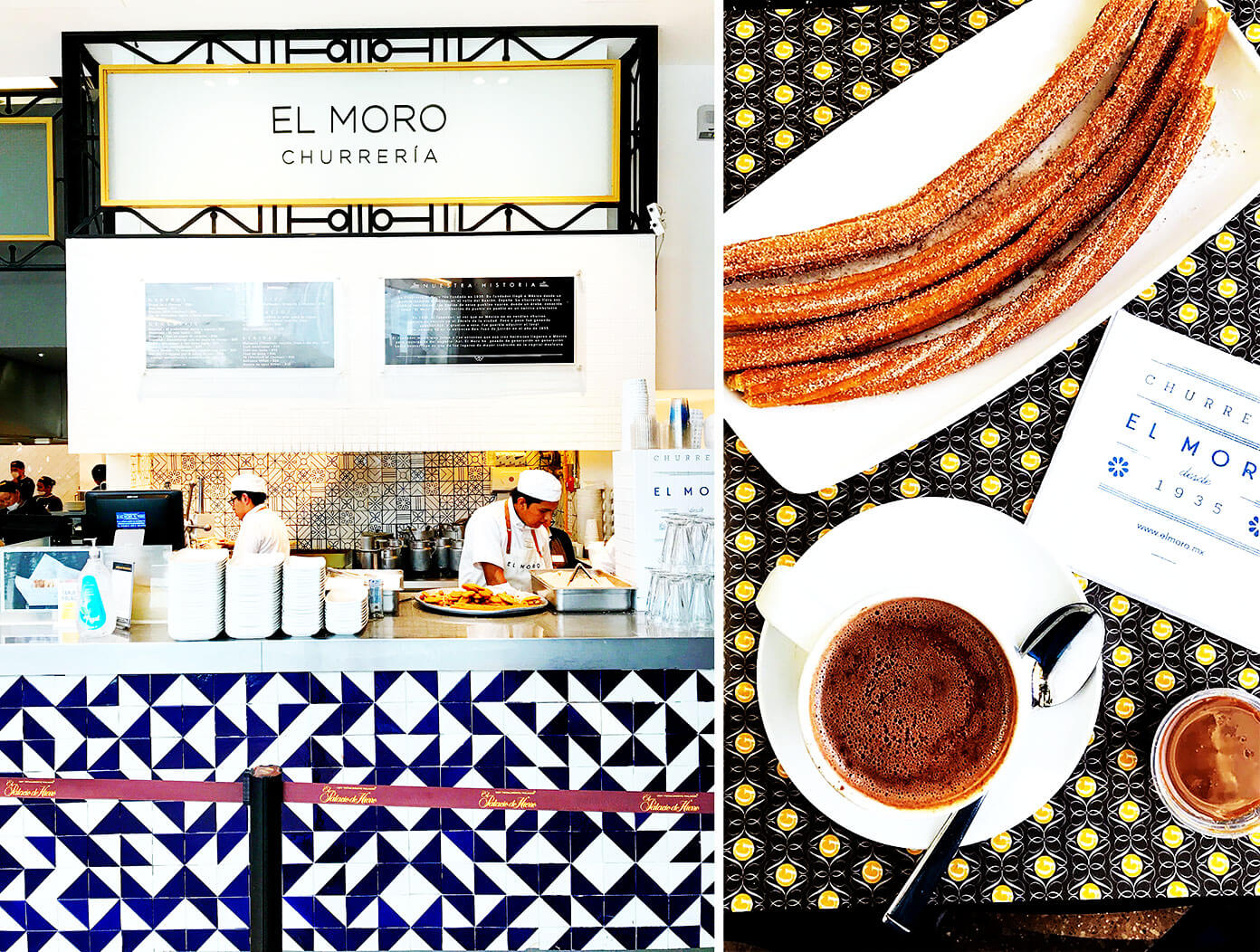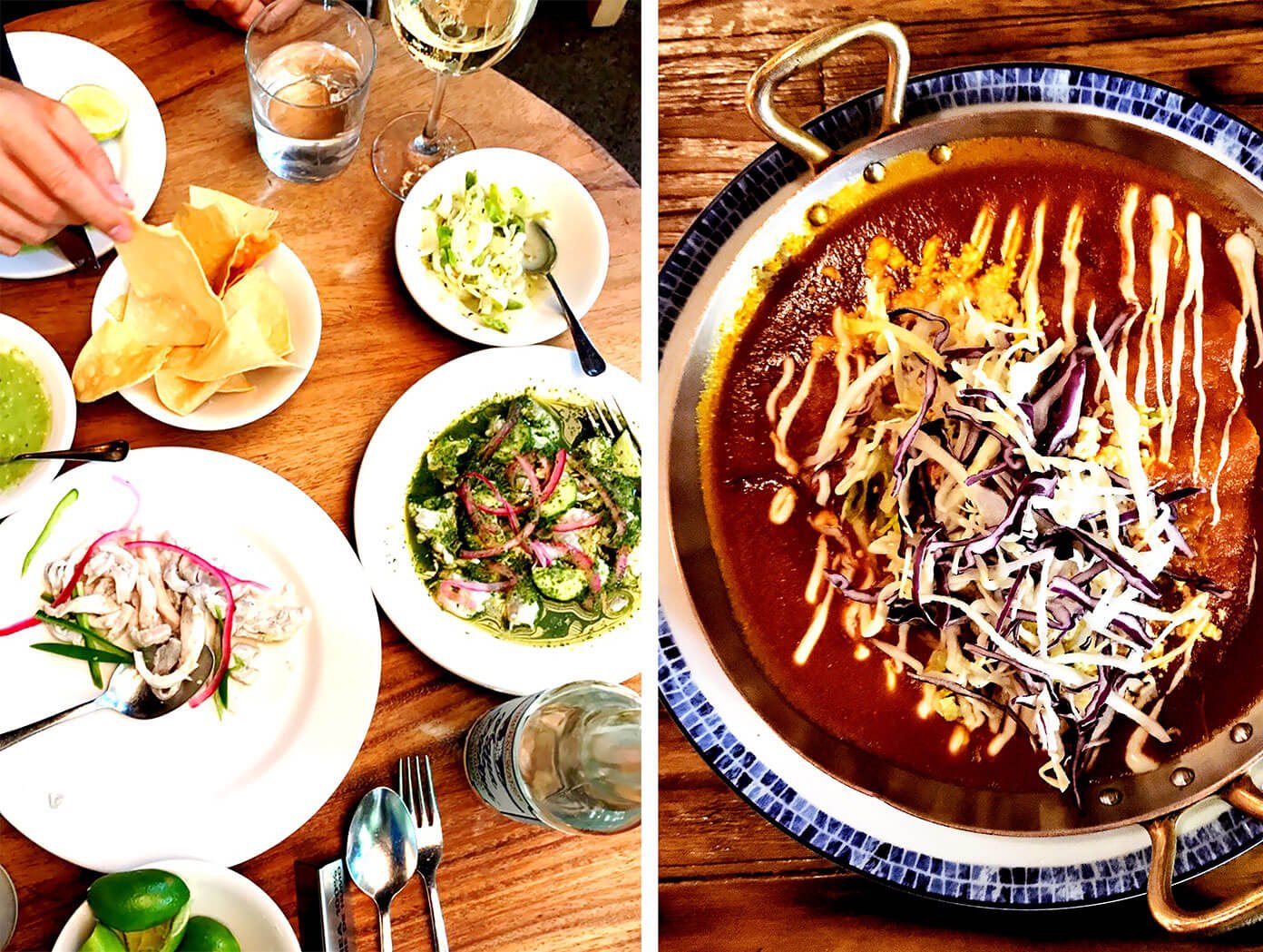 Puerto Escondido (Oaxaca, Mexico)
Where We Stayed: Hotel Escondido. I had been eyeing this place on the Design Hotels website for a long time, and it also came very-very-very highly-recommended by one of my best friends who stayed there a few years ago. So Barclay and I were thrilled that it worked out to reschedule our stay there for 7 nights. And once we arrived — I mean, WOW — we agreed that we never wanted to leave. This adorable little boutique hotel in Oaxaca completely exceeded our expectations in every single way. And we've been recommending it to every single one of our friends ever since we've been home. Here's why we loved it:
(And btw, this trip was not sponsored post in any way. This is just me gushing. ?)
Highlights:
It's super secluded. Like truly, this place is the exact opposite of the big-crowded-touristy-resort vibe that's popular in many other parts of Mexico, and super secluded. I mean, first off, Puerto Escondido (in the Oaxaca region) is a 1-hour flight away from Mexico City. And then Hotel Escondido is about a 40-minute taxi ride away from the airport. So it's definitely off the beaten path, away from normal tourist hangouts. But then once we arrived, we were amazed to see that our small 14-room hotel was also literally the only place on the entire beach. Super secluded and escondido (Spanish for "hidden"), and the perfect peaceful space to hide away for the week.
The adorable "casitas". I probably looked at photos of the guest rooms a hundred times before our trip, and couldn't wait to see ours. But wow, they are even cooler in person!! Each little private "casita" is built with a gorgeous vaulted thatched roof, huge windows on every side (with screens, thankfully, to keep out the buggies), and all sorts of fun design details in the bedroom and bathrooms inside. But then the kicker was that each casita also has its own private patio outside, complete with a private plunge pool, hammock, deck chairs, and stunning view of the ocean (just a few hundred feet away). SO DREAMY. I remember my friend (who recommended the hotel) saying that she never wanted to leave her room when she stayed there, which struck me as a strange thing to say about a gorgeous beach hotel. But the second we arrived, we totally understood. These little casitas had everything you could want and more, and we loved every moment that we spent in ours.
So many places to chill. That said, there were — of course — lots of other beautiful places to explore around the hotel as well, such as:

The stunning 50-meter infinity pool, located right next to the ocean (which was the best of both worlds — in my opinion — being able to chill in calm, warm, critter-free water, while soaking up the views and sounds and smells of the ocean ?)
The poolside lounge area and bar (with a variety of places to curl up and relax and enjoy some snacks/drinks)
The multiple little huts along the beach (very secluded, with comfy lounge chairs and hammocks)
The open-air restaurant and bar (where we enjoyed all of our meals)
The cute little sitting room / library (where we didn't spend much time, but was so dang cute)

The food, the food, THE FOOD. (All inclusive, btw.)  When I think "all inclusive", my mind tends to picture lukewarm all-you-can-eat buffets catering to American tourists. But oh my goodness, not this place. It was an absolute Mexican Food Lover's DREAM COME TRUE. Literally every dish we ate during the week was authentic to the region, ultra-fresh, mostly-organic, and soooo flavorful and delicious. We loved:

Brunch: Which included an extensive buffet of fresh fruits and juices, yogurts, granola, baked goods, and coffee each morning…for the first course.  Then the second course was your choice of a hot dish of traditional Oaxacan food, such as chilaquiles (my favorite), quesadillas, enchiladas, enmoladas, enfrijoladas, pancakes, and more. So delicious…and so filling. And a very delicious way to begin each day.
Snacks: The restaurant offered a full menu of snacks that were also available to guests throughout the day. Barclay and I were big fans of their ceviche and aguachiles, which we ordered each afternoon, along with their complementary chips and salsa (which we ordered, ahem, multiple times a day).
Dinner: Wow, I was blown away by the quality of the 3-course meals that we were served for dinner each day. Guests had their choice between two different meals for each course, and the menus were completely different and completely amazing every single night. We almost always chose the seafood options for each course, which were all incredibly fresh and fancy and sooooo flavorful. Such a treat.
Infused Waters: Small detail, but I loved how all of the ice water served at the hotel was flavored with fresh fruit and herbs. The amazing servers brought us out a huge pitcher of infused water every time we hung out by the pool or in the little hammocks by the ocean, it was available at every meal, and they also brought fresh ice water to the casitas daily. Delicious.
Oaxacan Cheese: Also, this cheese was served on almost everything, and I'm now obsessed with cooking with it back home. Melts beautifully, crumbles easily, tastes similar to mozzarella, and works well in just about any dish. I'm now a big fan.

The mezcal bar! As I mentioned earlier, we admittedly wanted to honeymoon in the Land Of Mezcal so that we could enjoy and learn more about our favorite drink. So when we walked up to the hotel restaurant and saw a huge sign for the "Mezcal Bar"…we knew we had come to the right place. ? The bar literally had an entire long shelf that was completely full of local mezcals. And over the course of a week, we did a handful of tastings so that we could sample and learn about them all. So fun and so delicious. We also learned that they know how to make a mean mezcal margarita, and loved how mezcal was always served with fresh oranges or grapefruit, sprinkled with sal de gusano (a chile worm salt!).
The "low season" rates. Even though Barclay and I have both spent extended time living in Central America, we both totally spaced off on the fact that we would be traveling there during the rainy season. And I mayyyy have had a brief moment of panic before we left worrying about bugs and storms and gray skies all week. But, it all ended up being totally fine. The bugs were minimal, it only rained briefly each day (and the thatched roof didn't let a drop into our casita), and we actually appreciated the clouds when they came because they cut the heat. The hotel was also less crowded and the rates were considerably lower because it wasn't "high season". I mean, I'm sure it'd be a fantastic place to travel around the holidays. But if you're considering going in the summertime, don't be scared off by the rainy season either.
Their incredible staff. Without a doubt, one of the biggest highlights of the week was getting to spend time with the incredible staff members who worked at the hotel. Every single person who worked there couldn't have been more kind and helpful, and we loved getting to practice our Spanish (although they all spoke terrific English) and chat with them about life in Oaxaca. They made our stay there so incredibly special, and gave us big hugs as we left, and we're so thankful for each of them.
The friends we met. Speaking of amazing people, we also lucked out by staying at the hotel at the same time as some other awesome guests — namely, our new friends Bethany and Alex. When we first introduced ourselves and they found out we were on our honeymoon, they immediately grabbed some glasses and mezcal to toast and celebrate us (so fun). Then over the course of our week there, we had a great time chatting by the pool, going for a hike, and grabbing drinks after dinner together. But one of the best surprises of our vacation was having Bethany — a talented photographer — insist that she would love to take some photos of us as a wedding present while we were there. So, we were actually able to come home with some lovely non-selfie honeymoon photos together as a momento of our trip! (You can easily spot them in this post!)  Such a sweet gift, thanks to our sweet new friend. (You can check out more of her work on Instagram at @thecityindian. And check her out if you're in Chicago!))
Anyway, we had the best time at Puerto Escondido and would highly recommend it to anyone looking for a super-chill, relaxing, wonderful beach vacay. Here's a glimpse of our time there.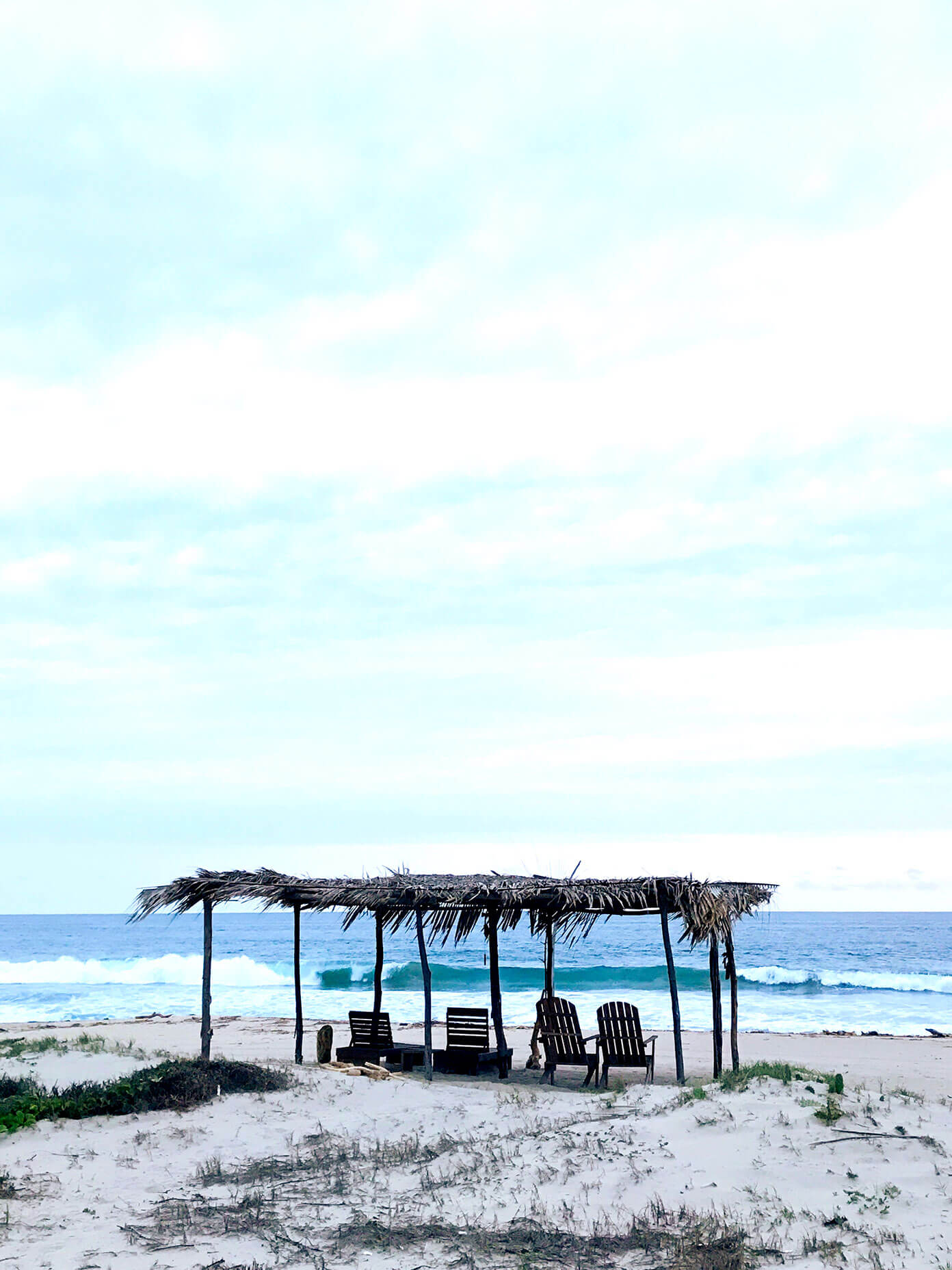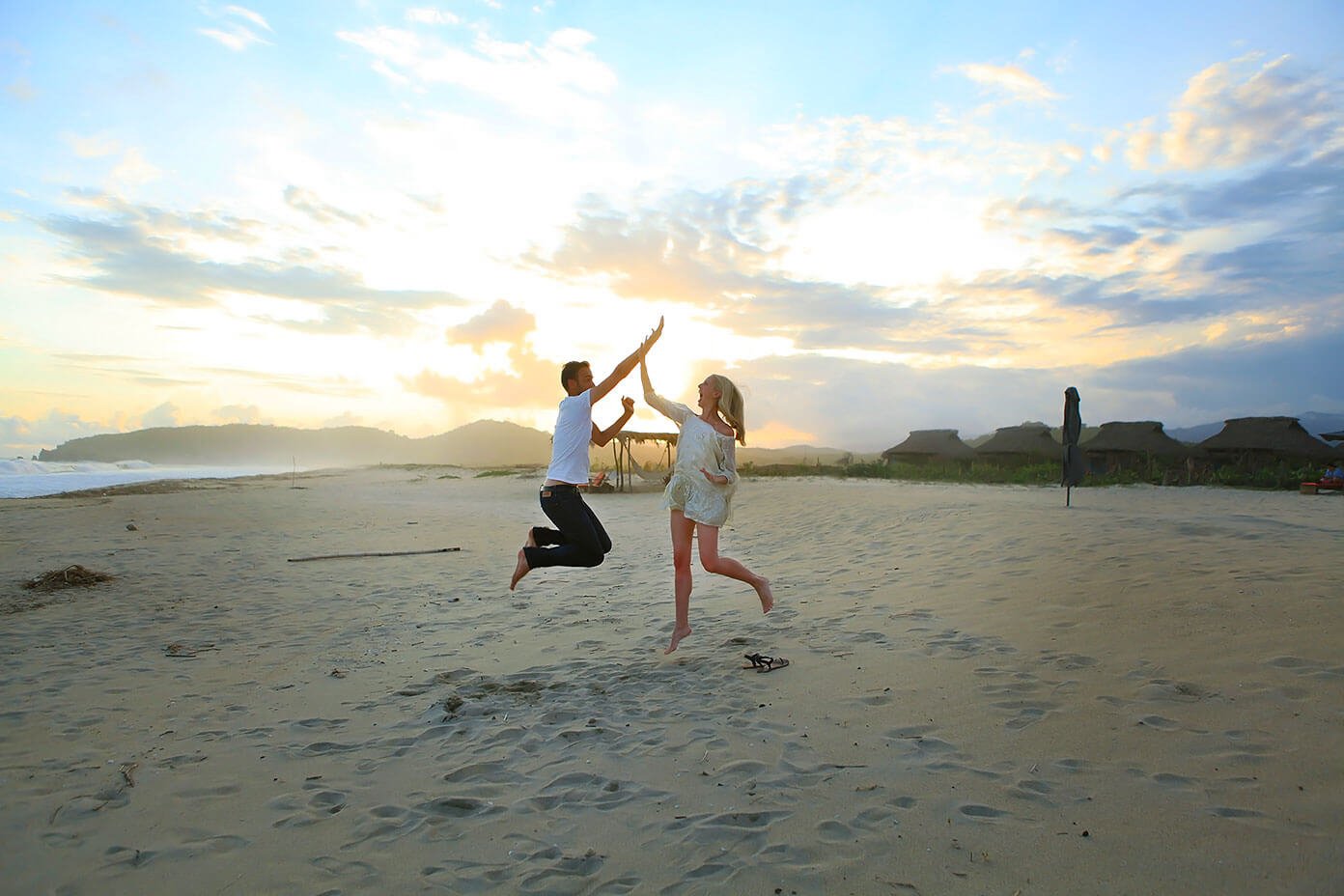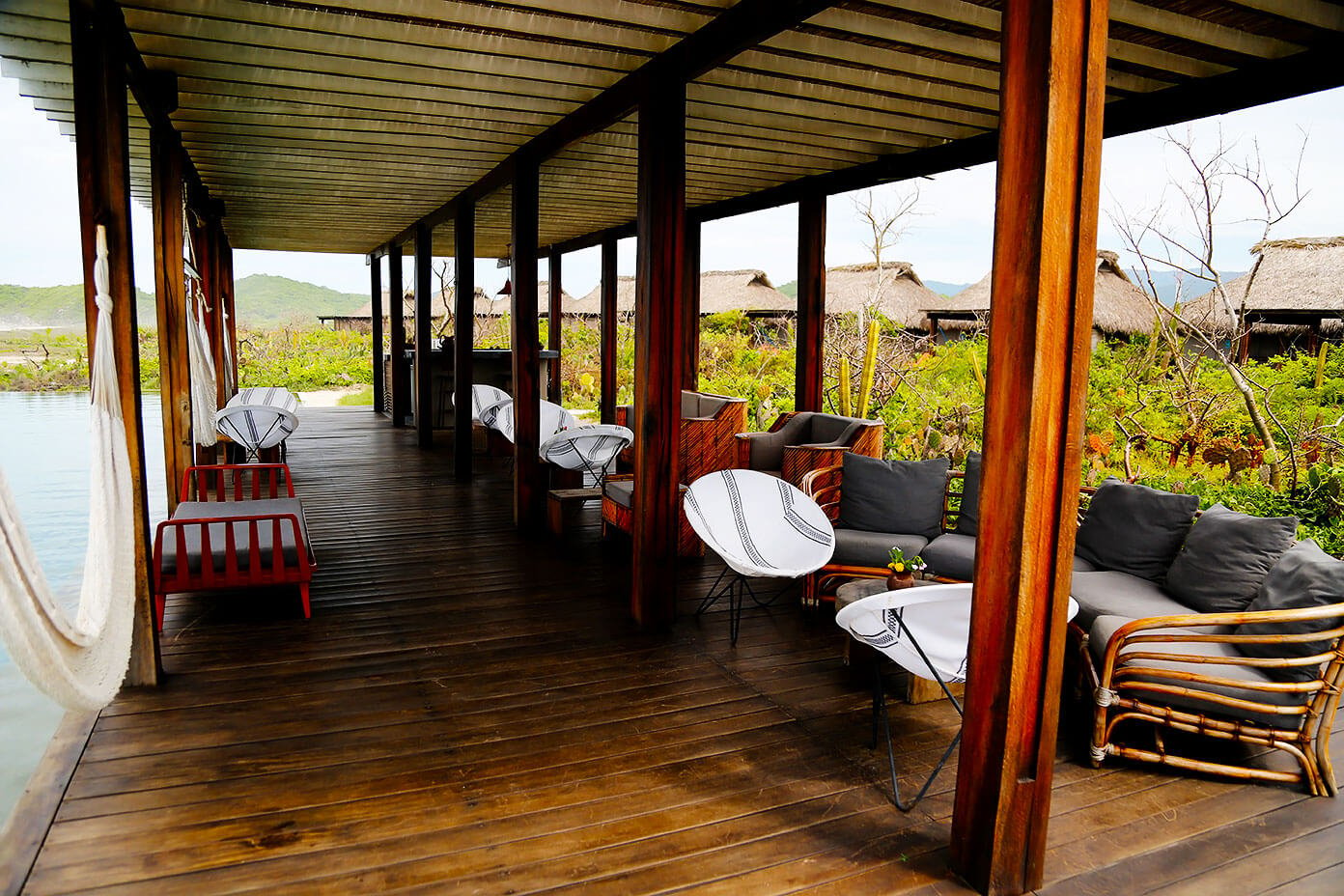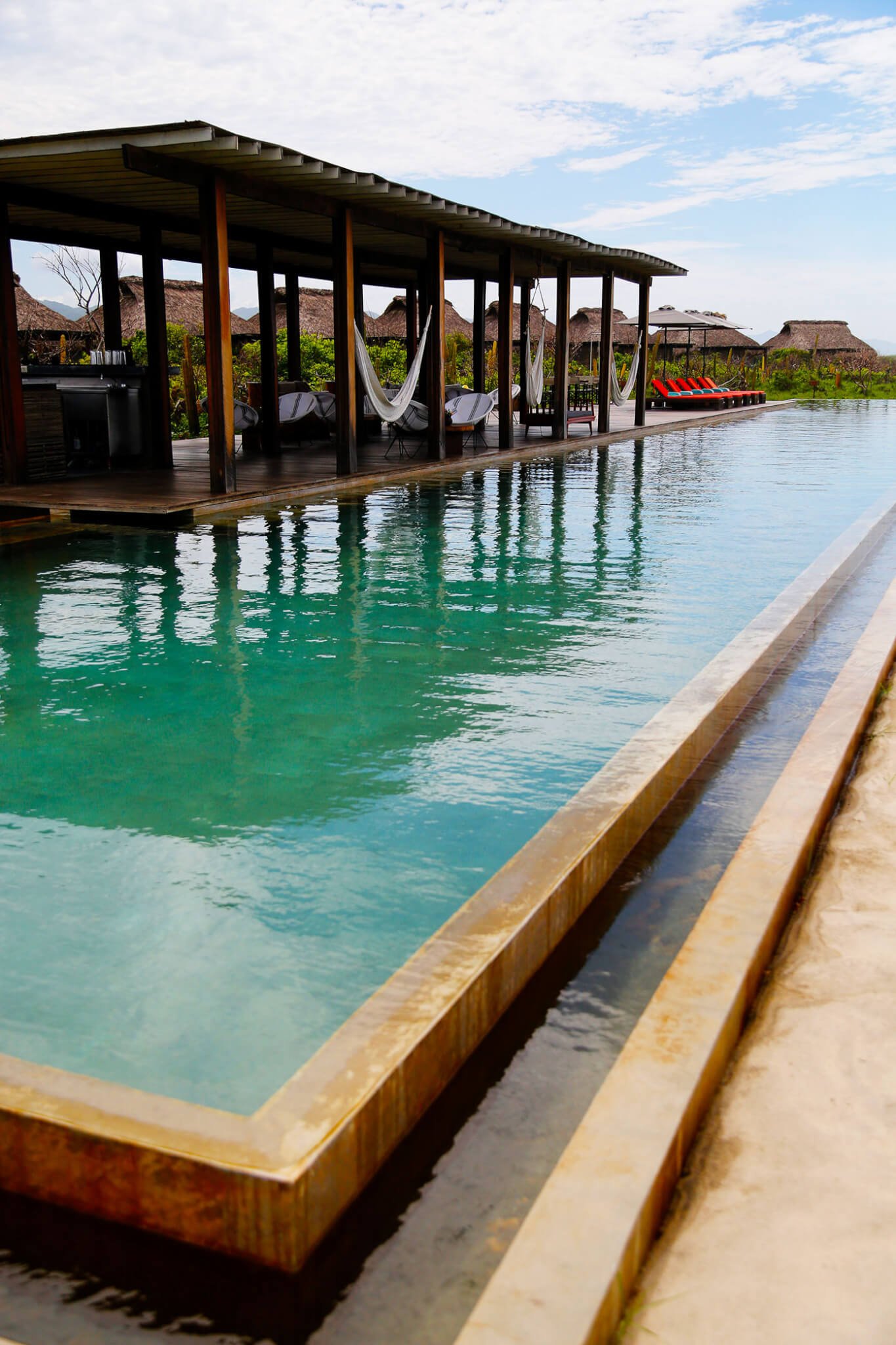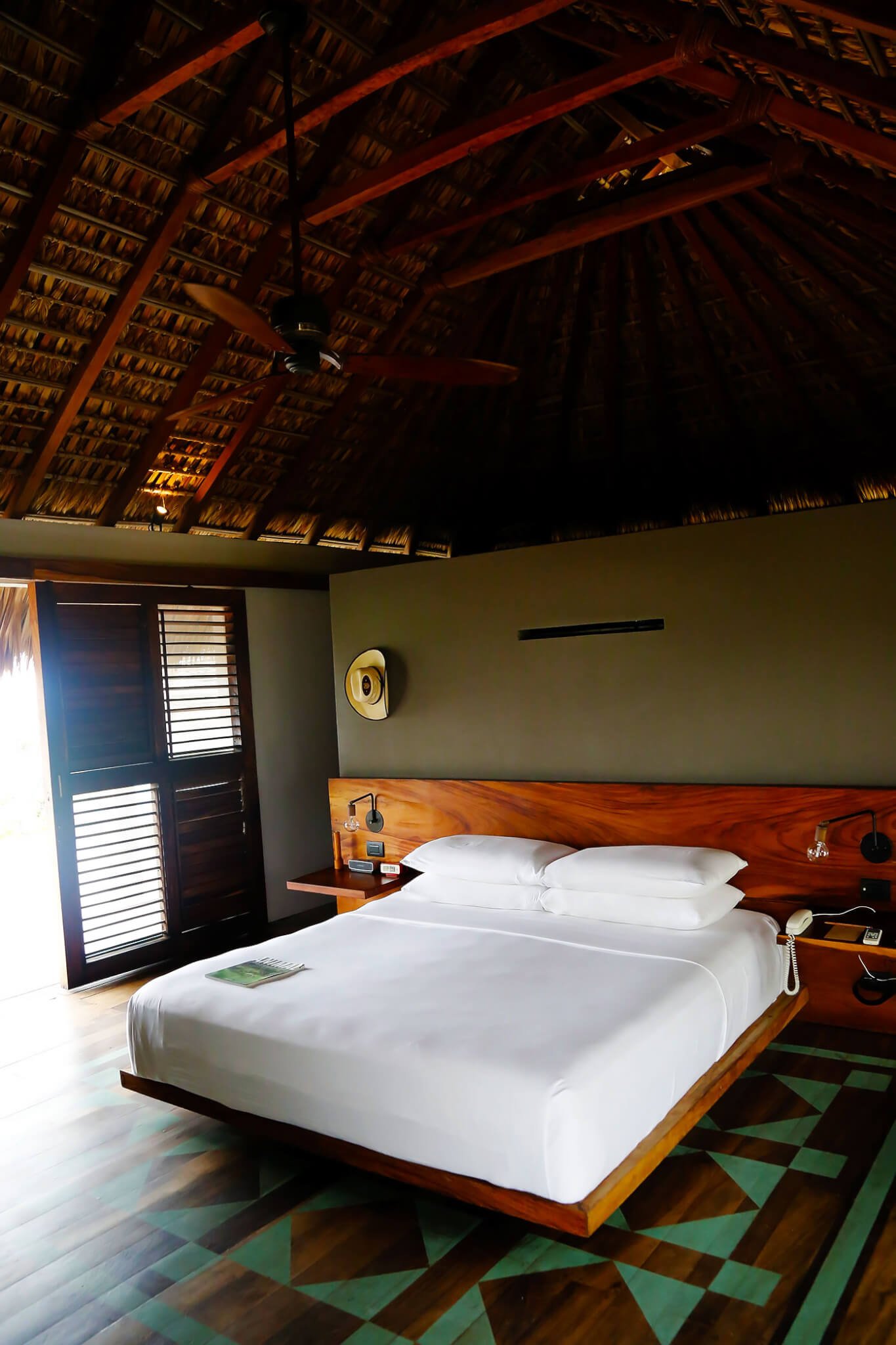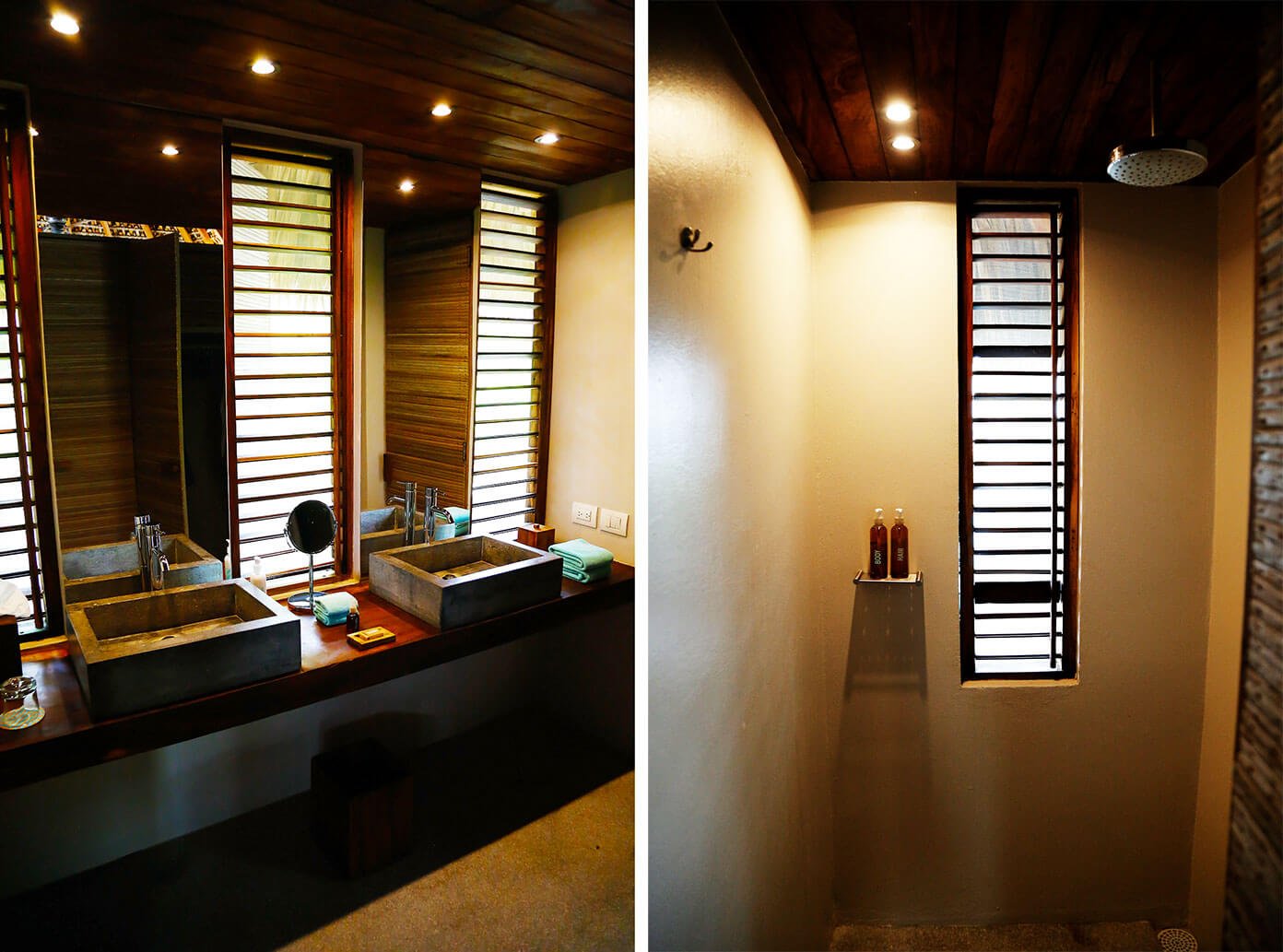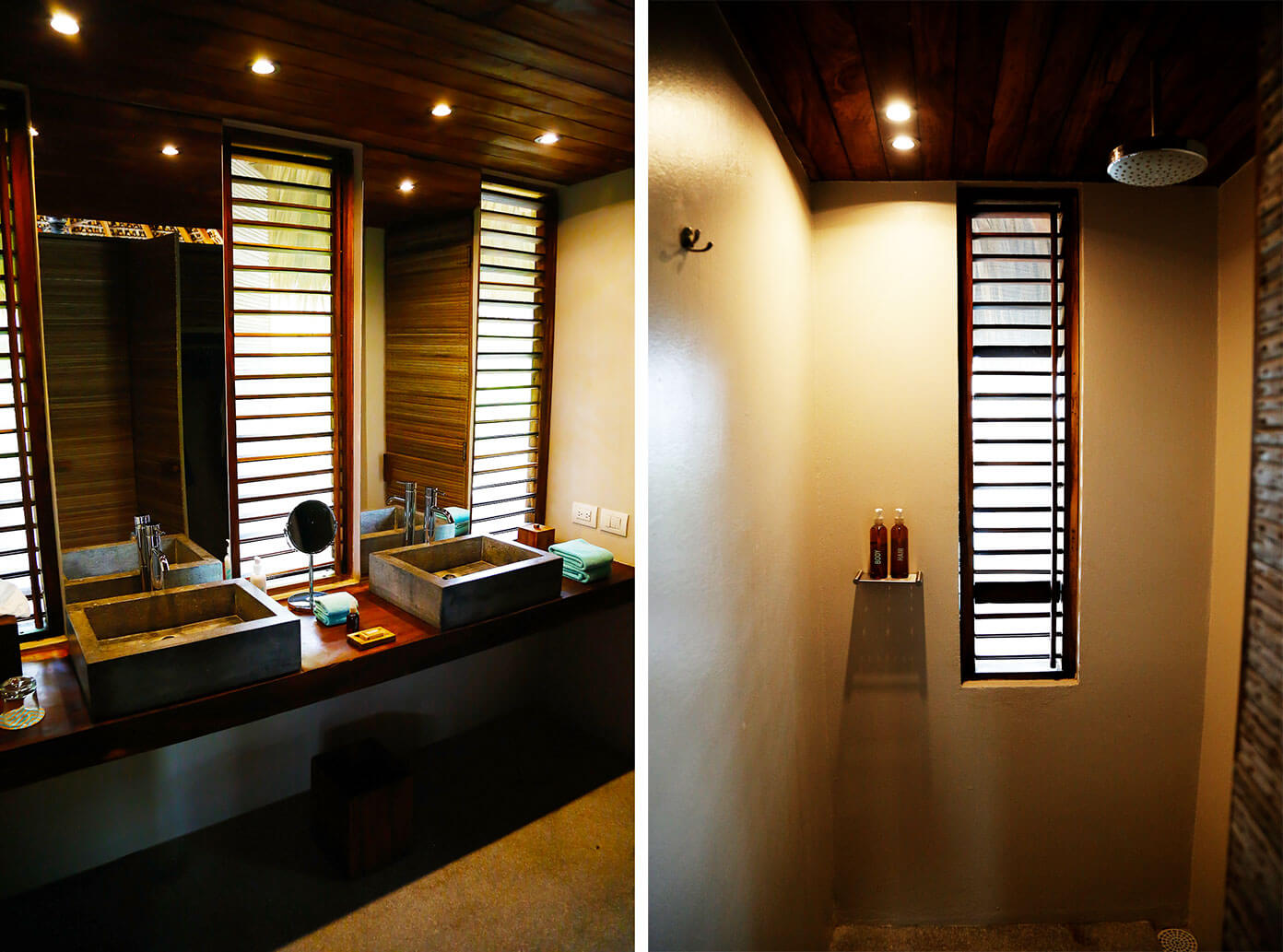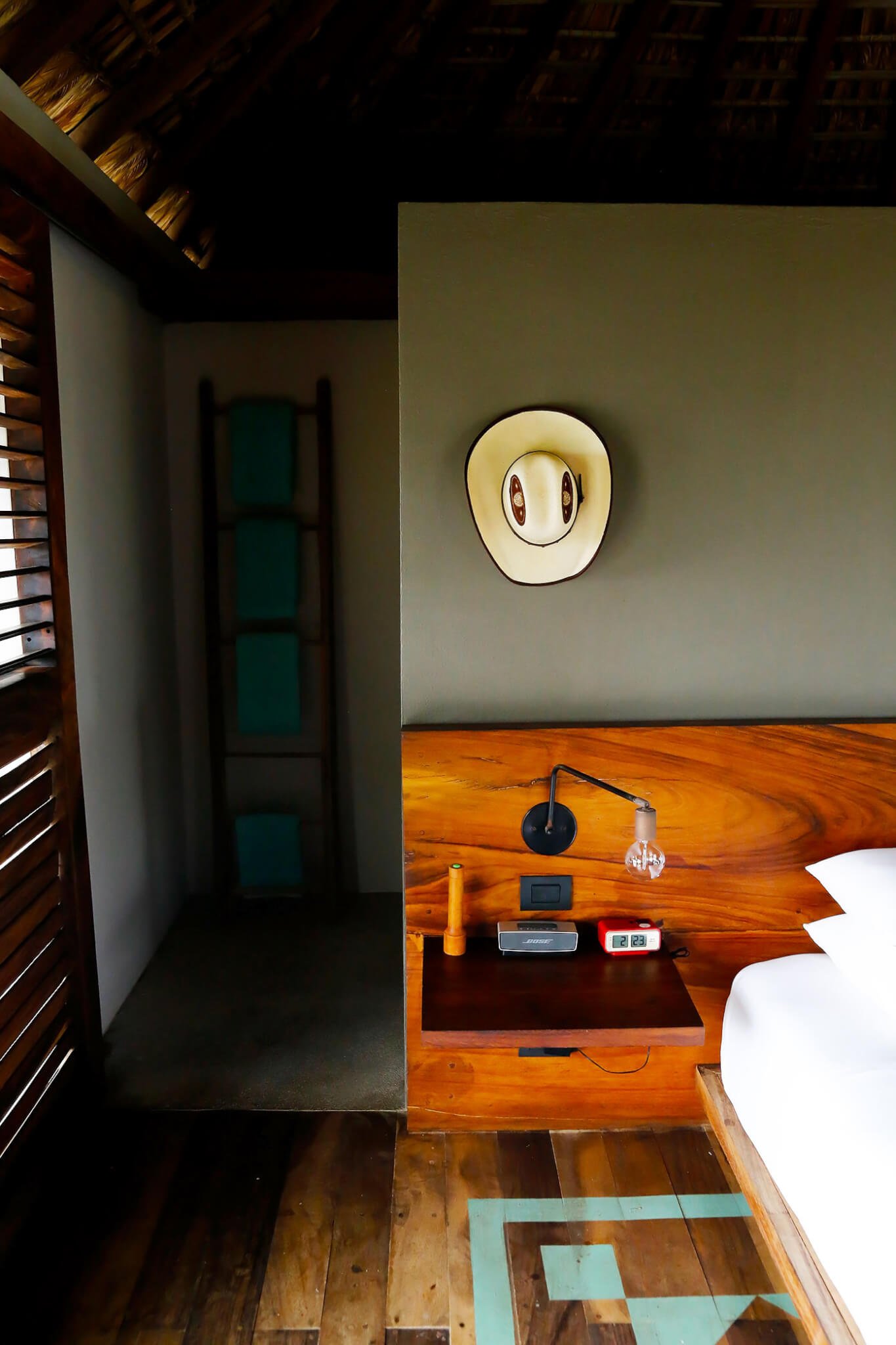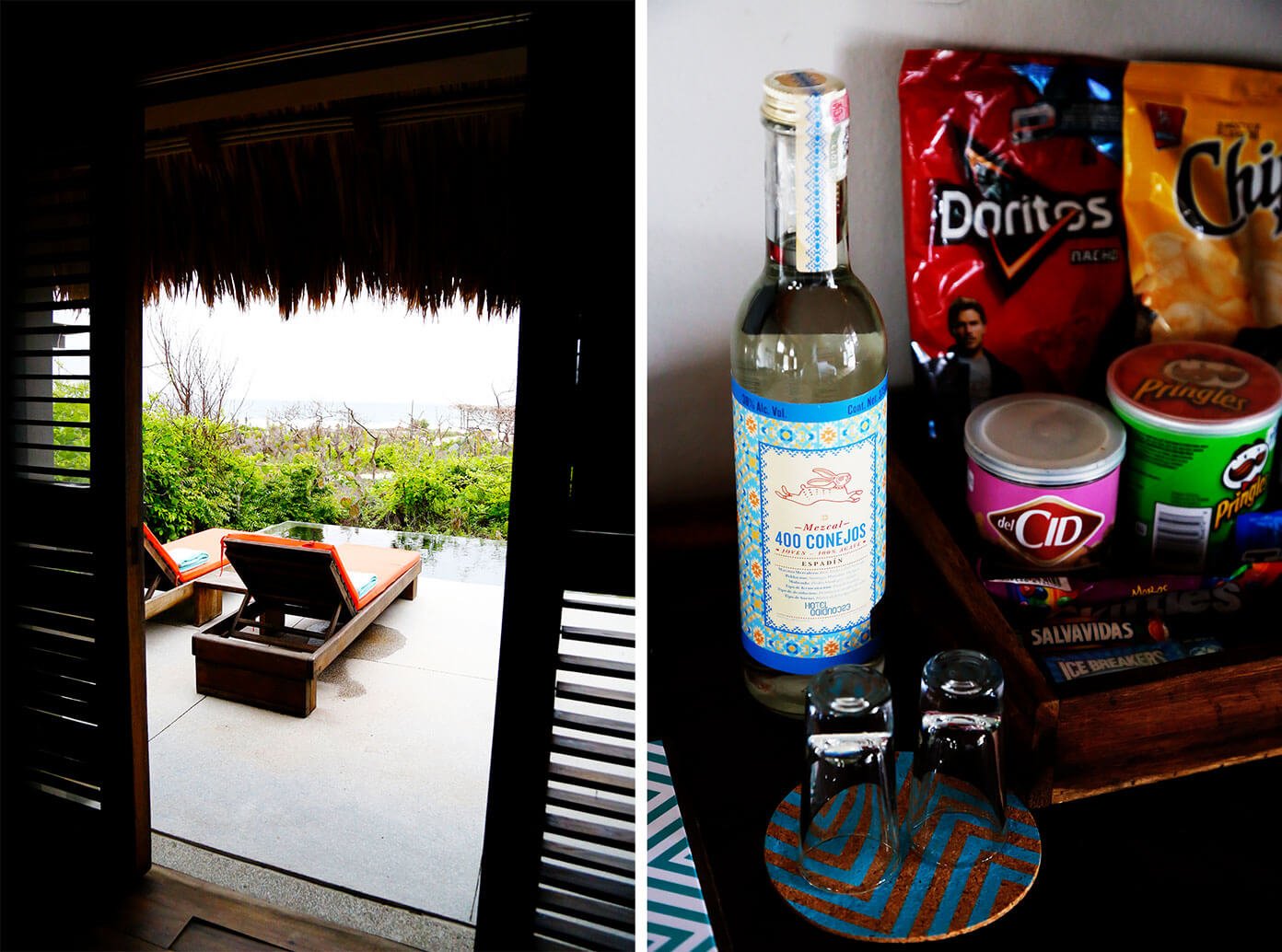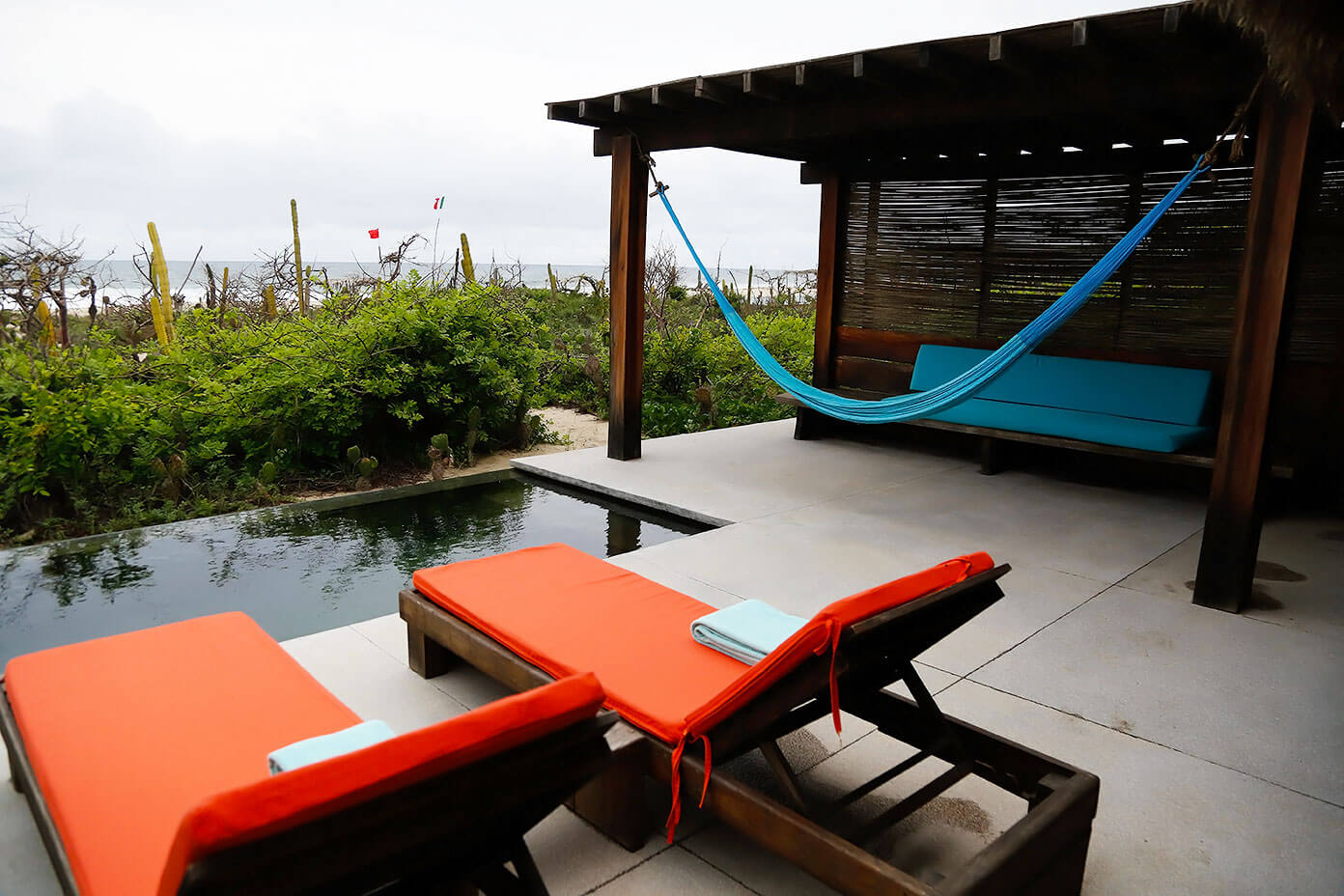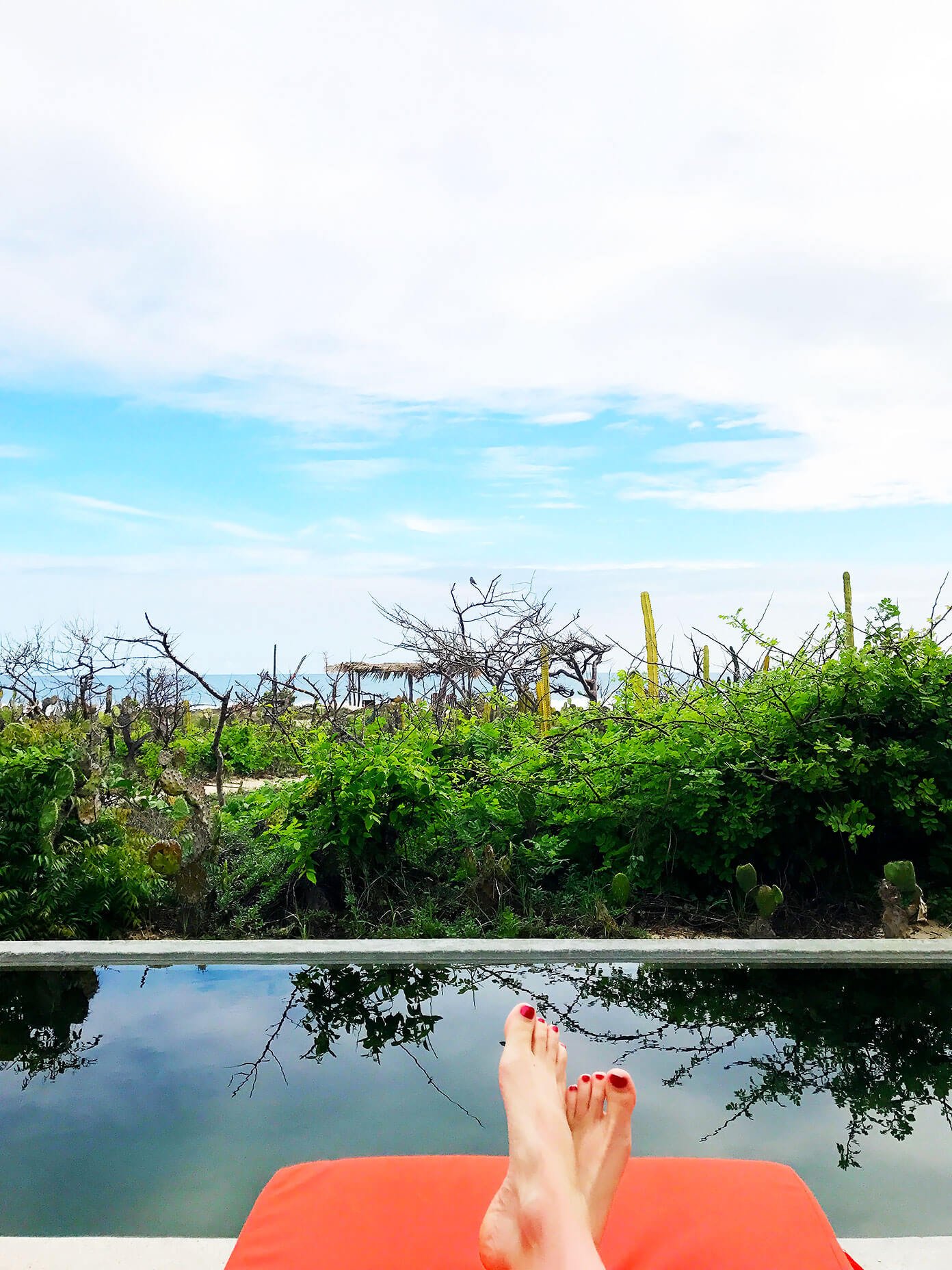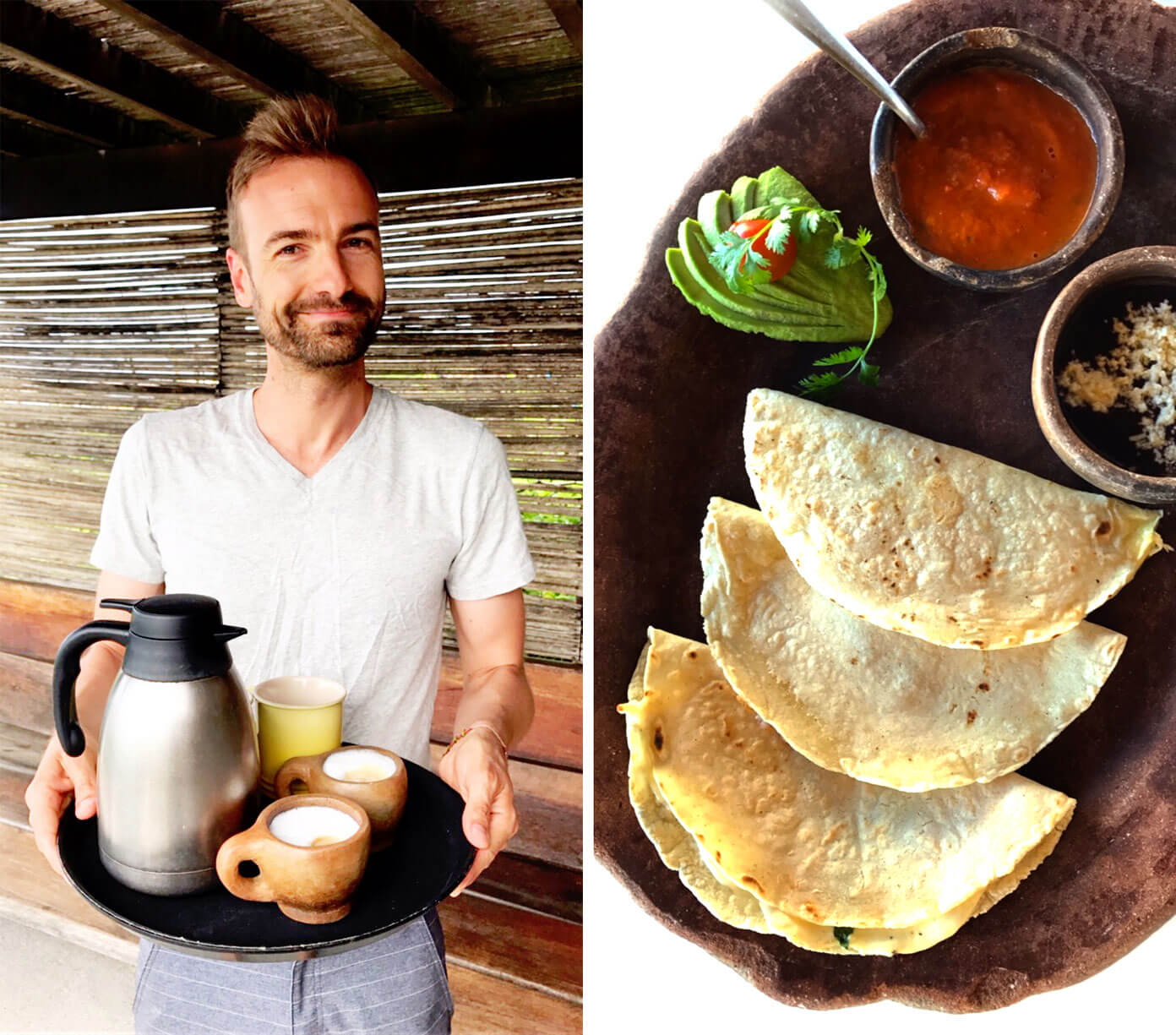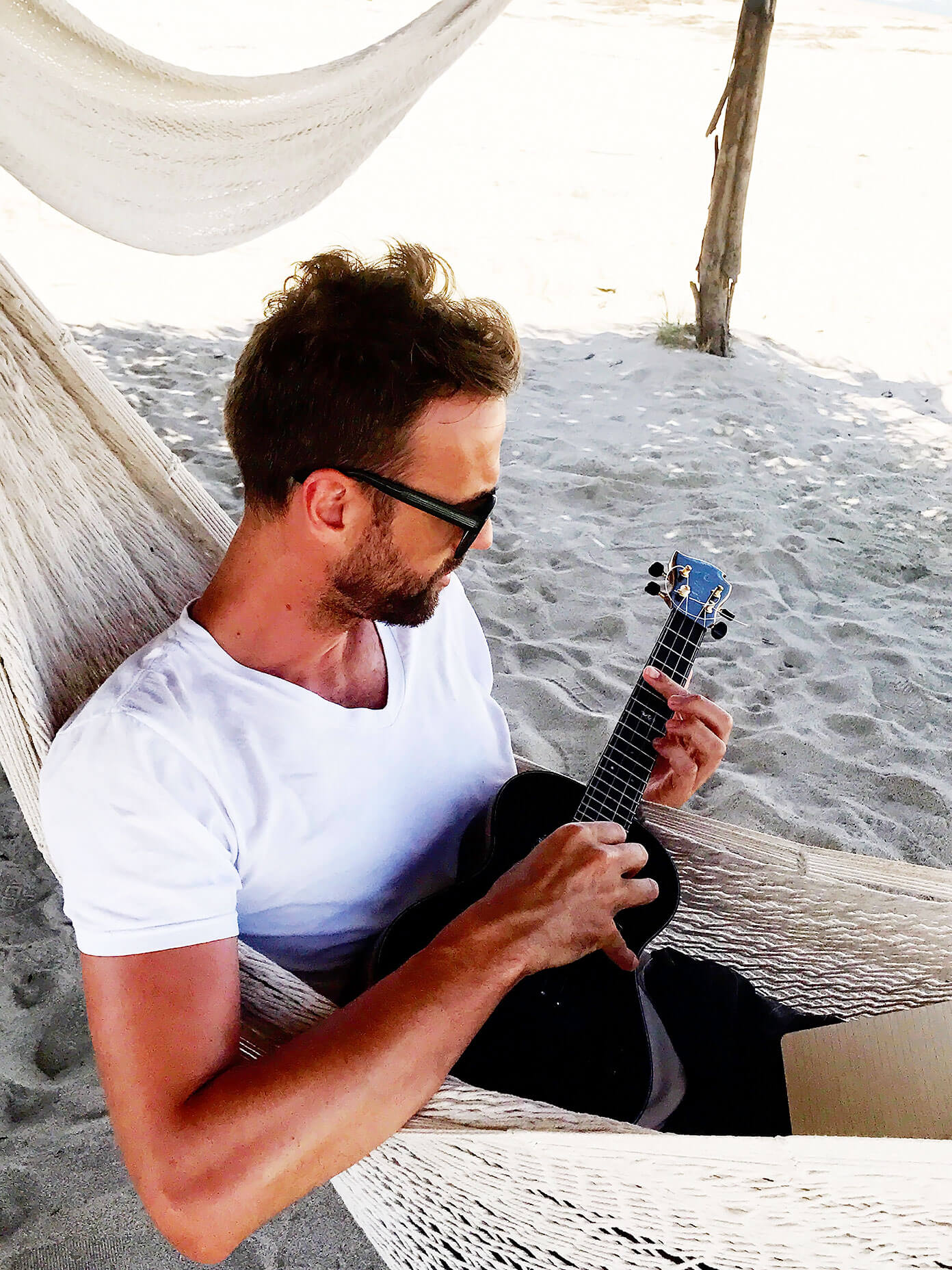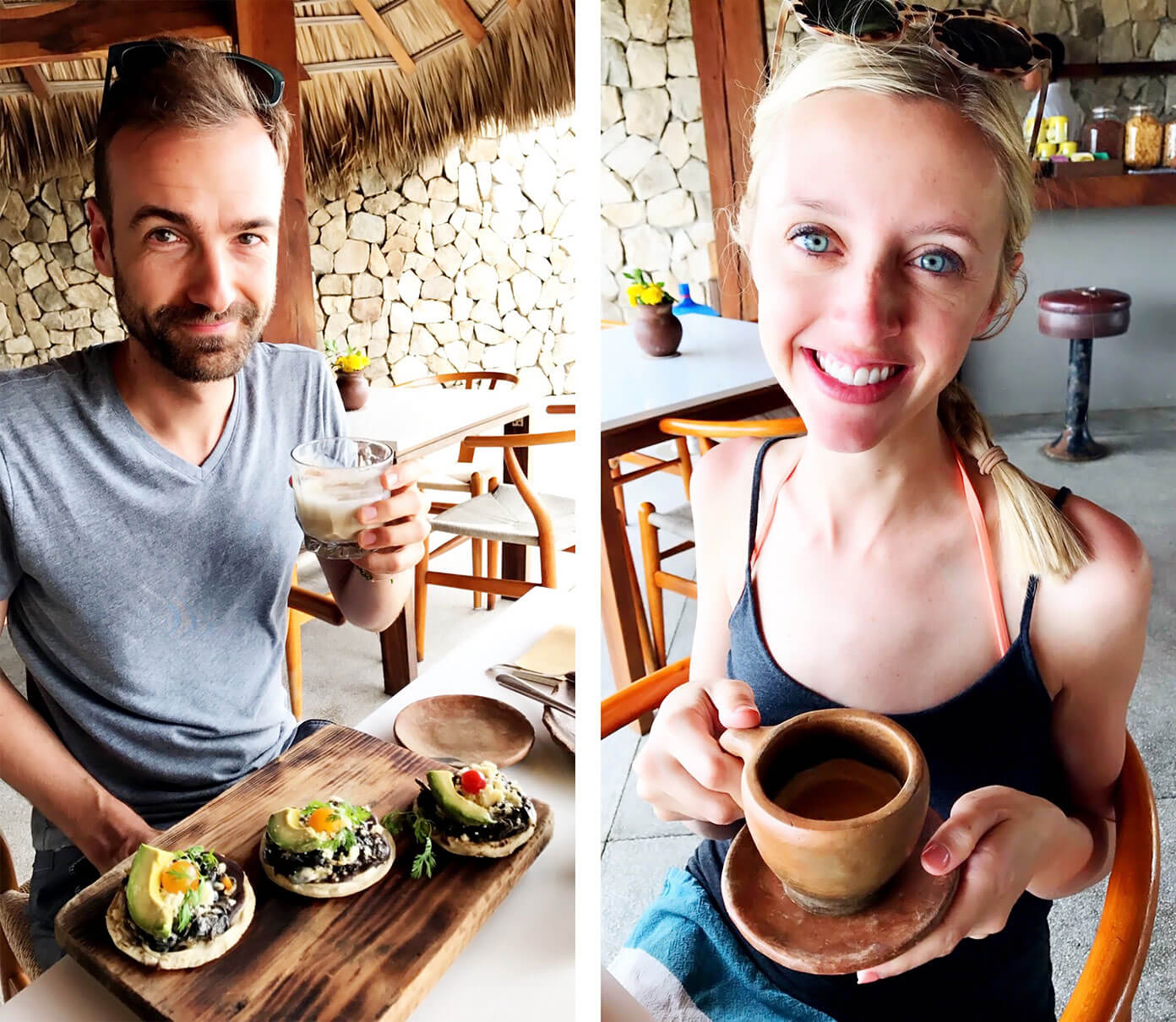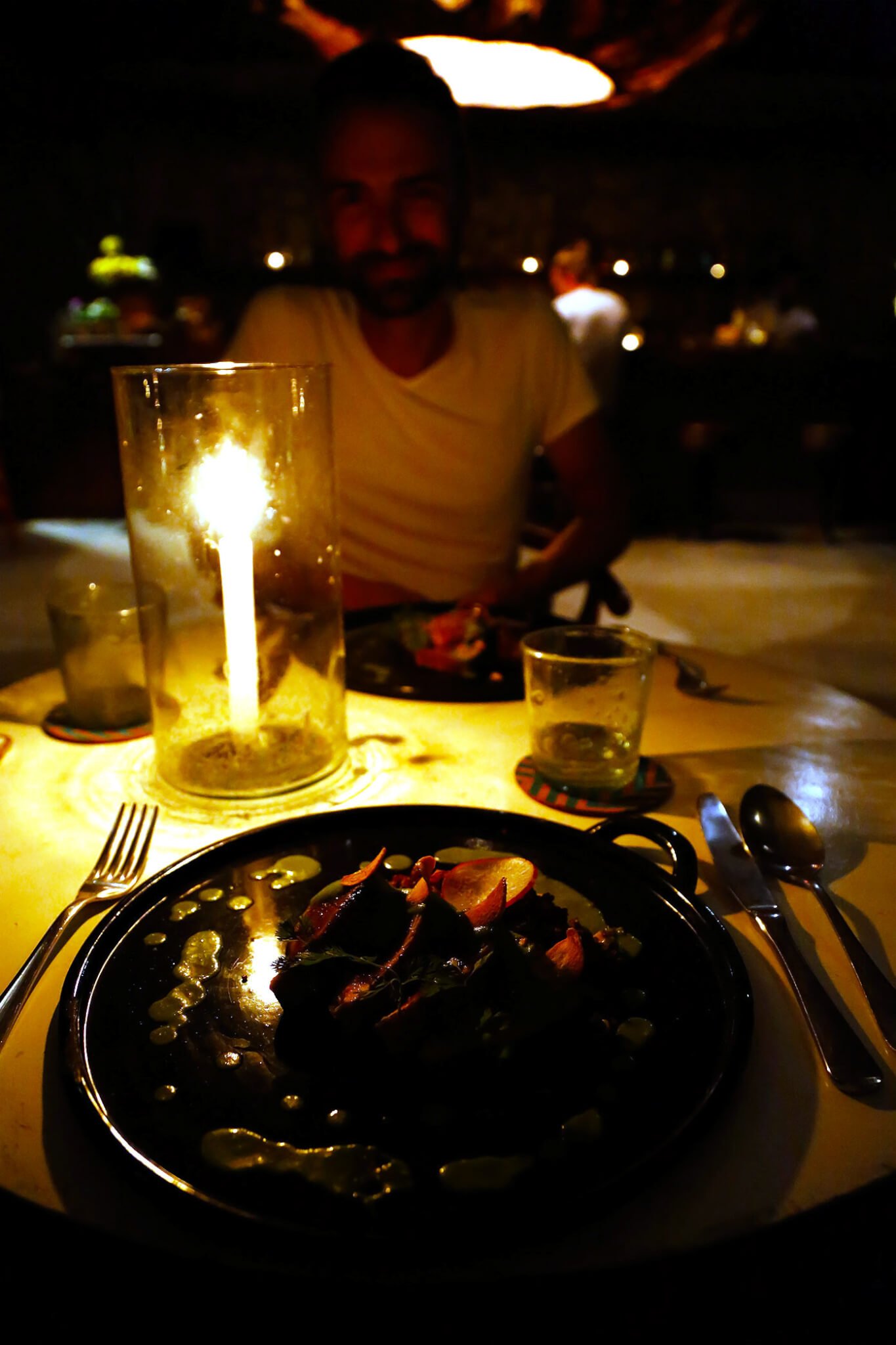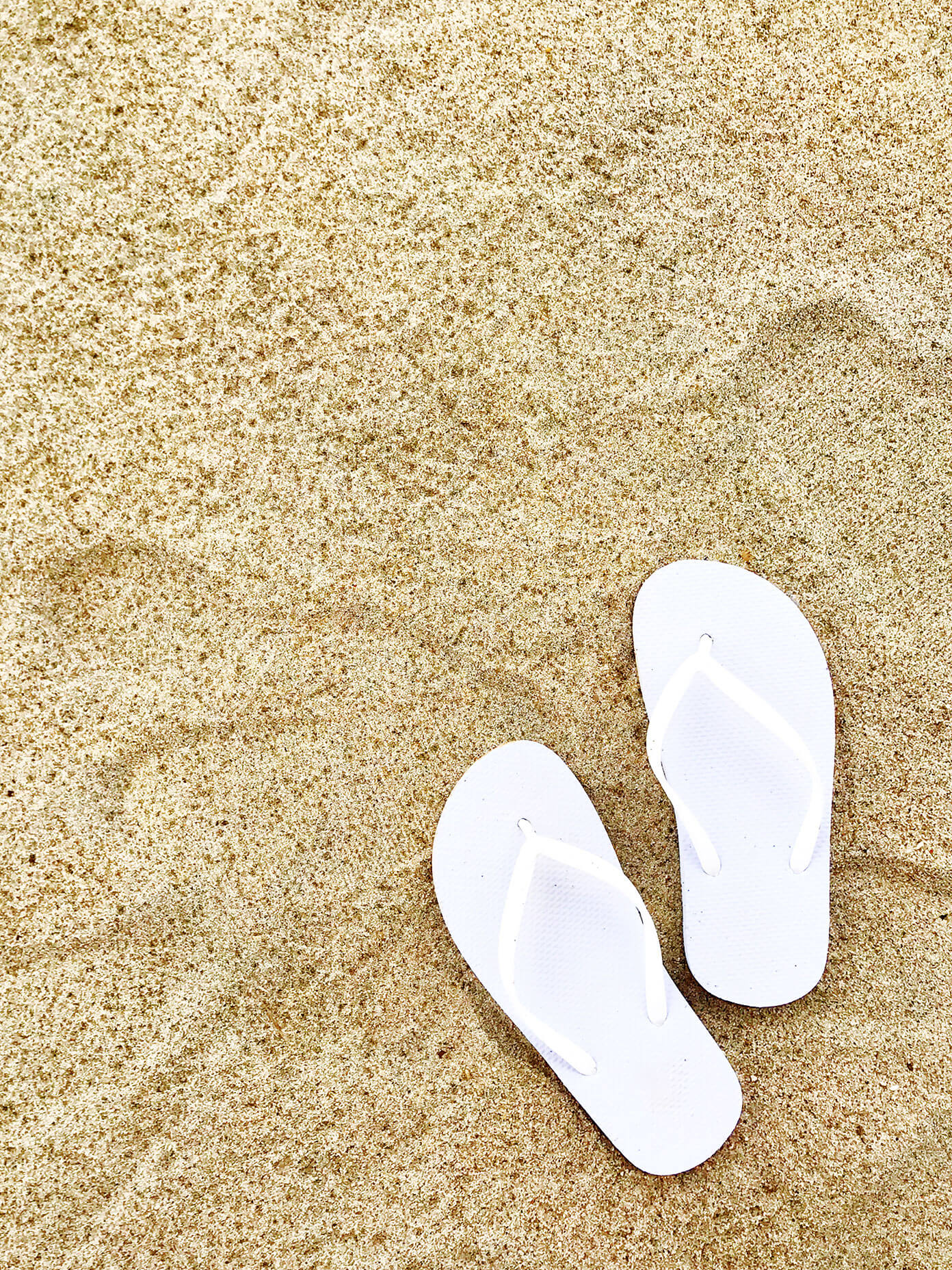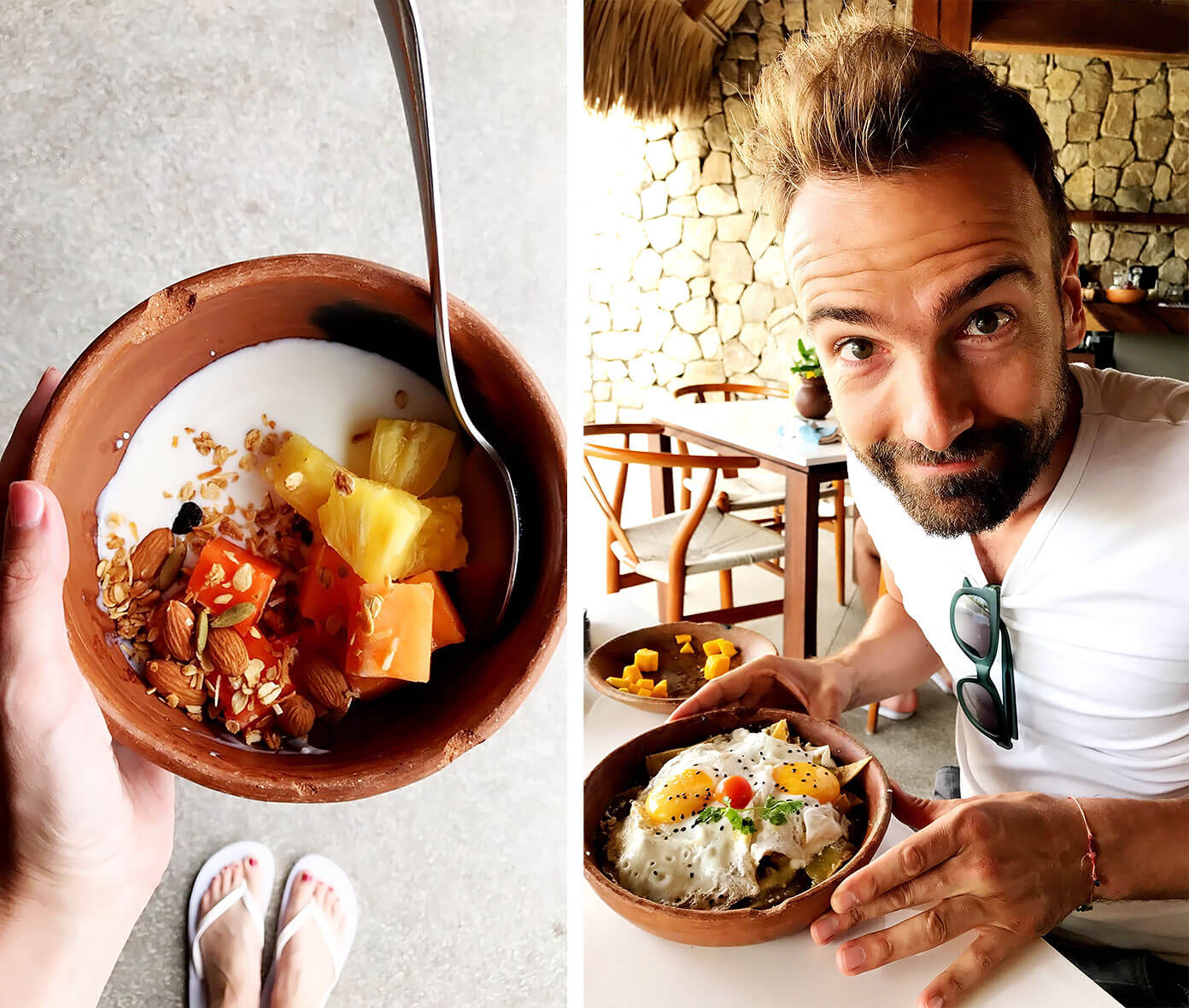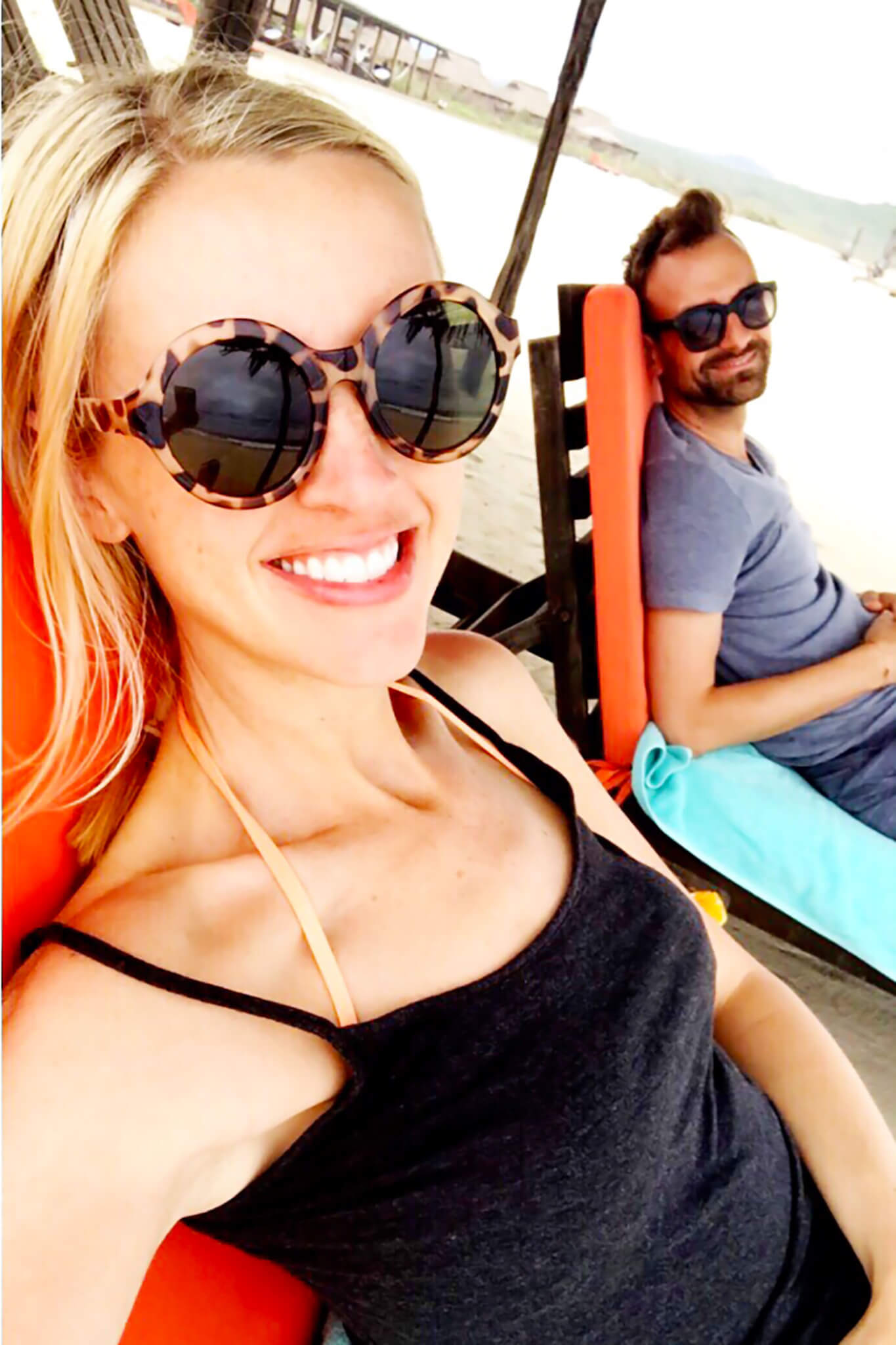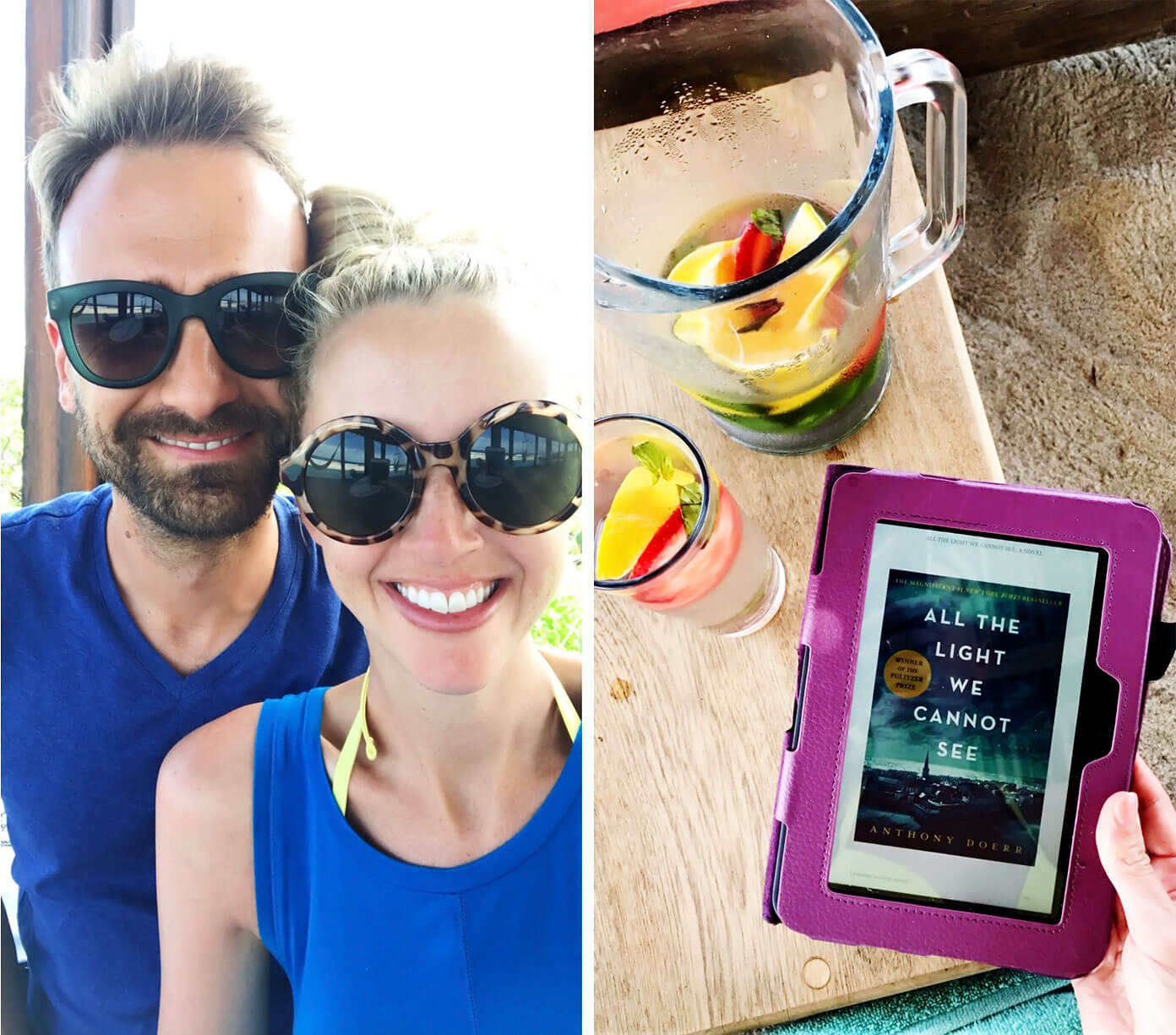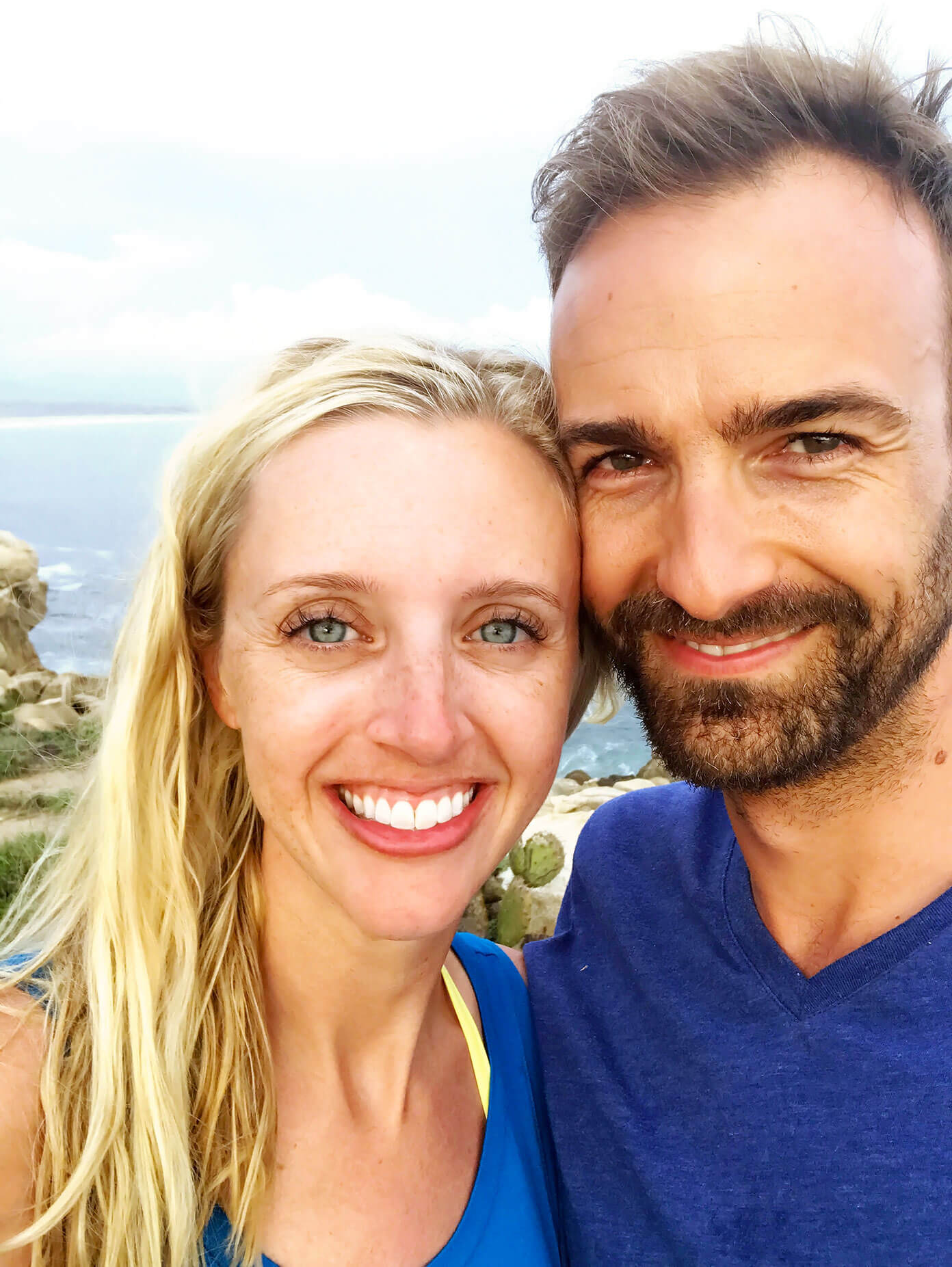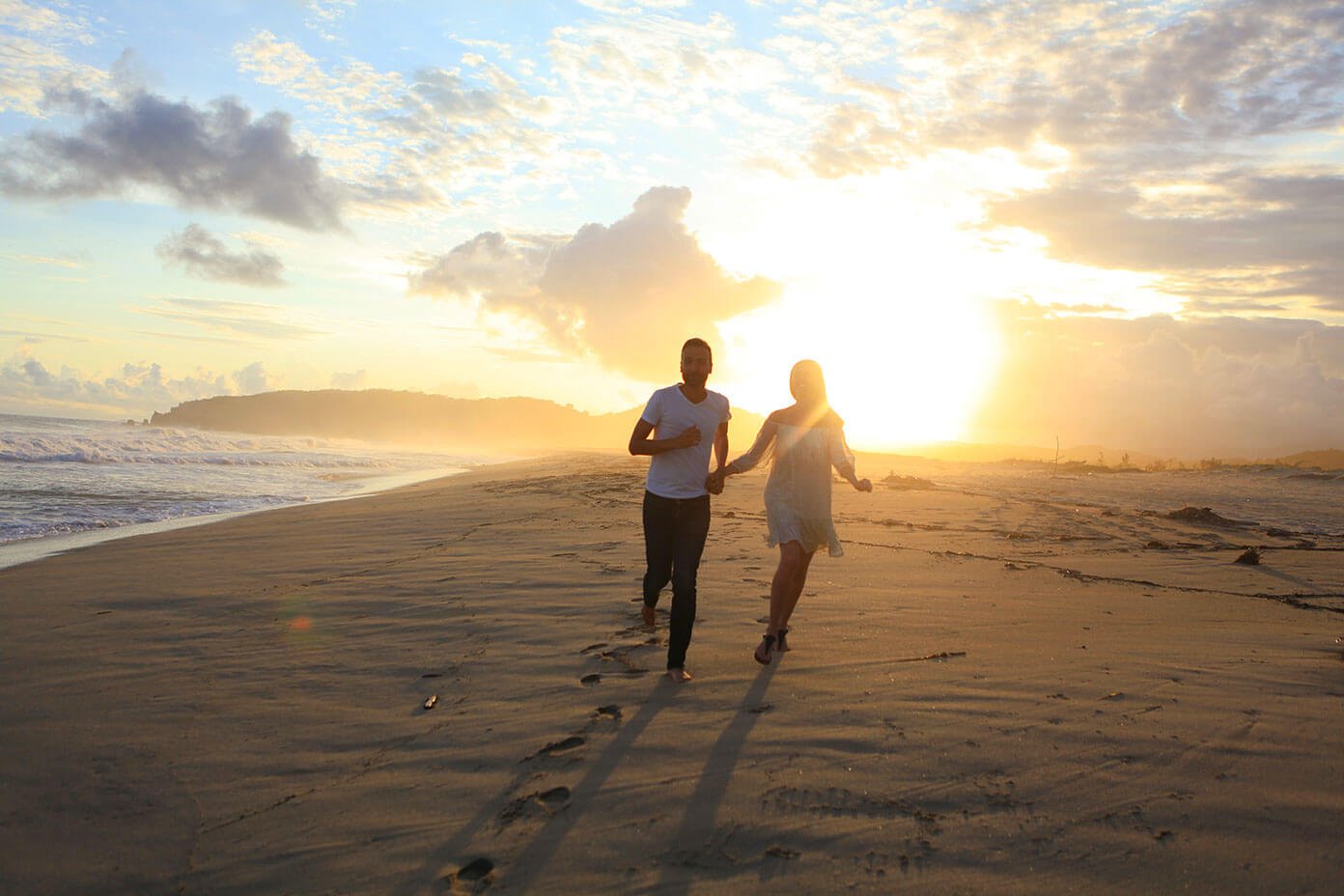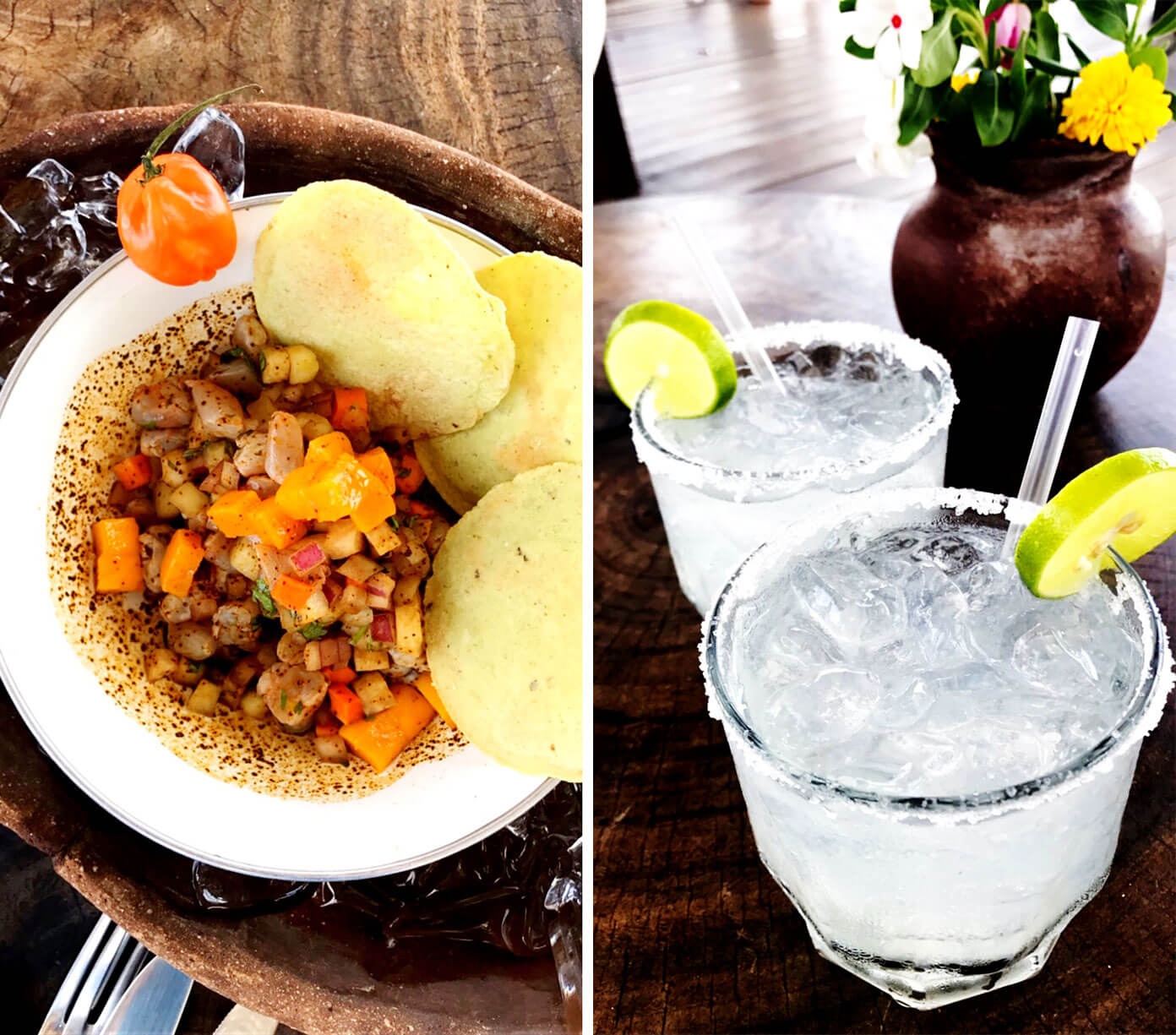 Overall…
Gosh, it was just such an amazing trip, and the icing on the cake after an amazing wedding. I was so thankful to share it with this guy (hello, handsome)…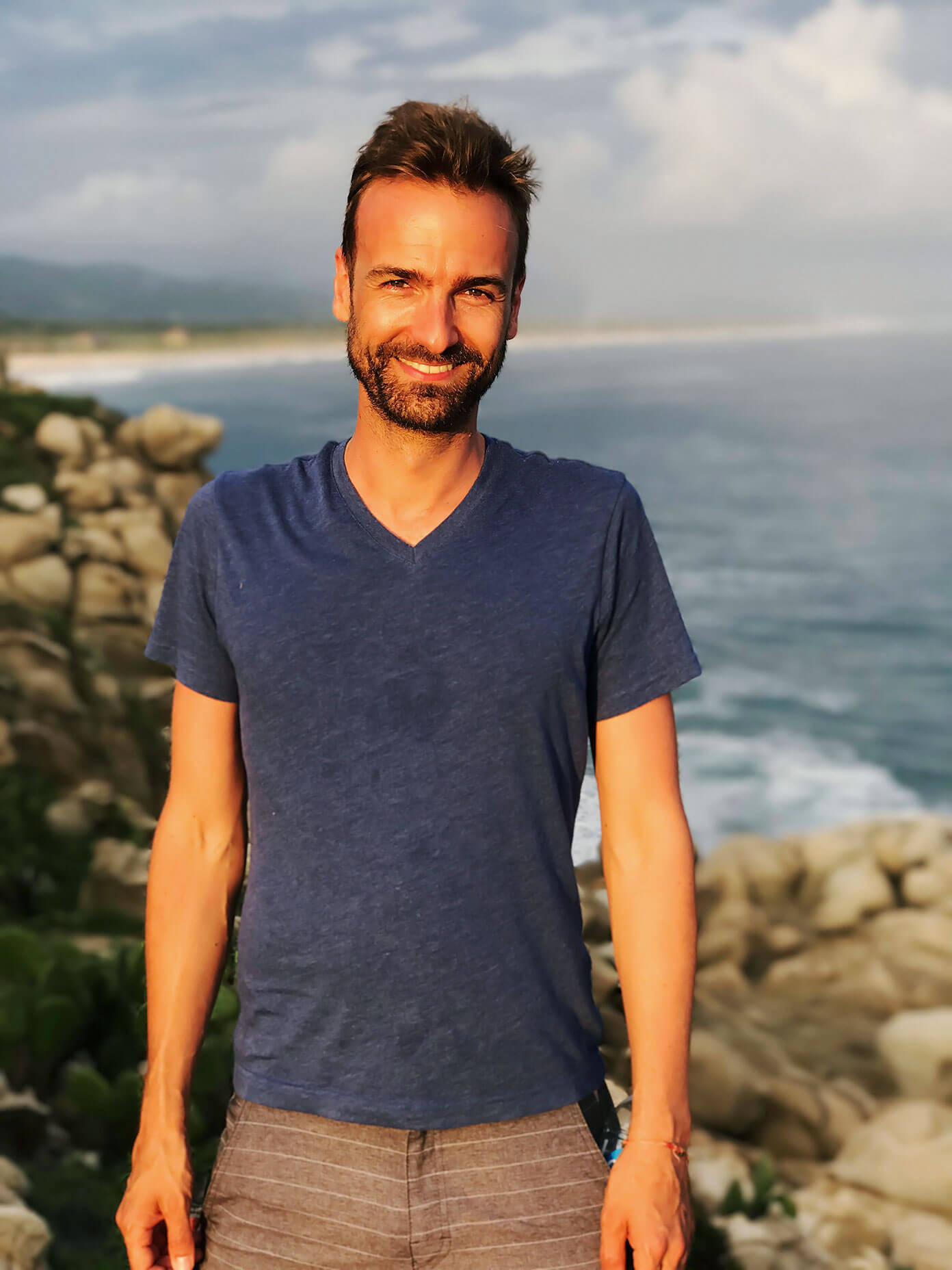 …and so thankful for a lifetime of adventures with him ahead.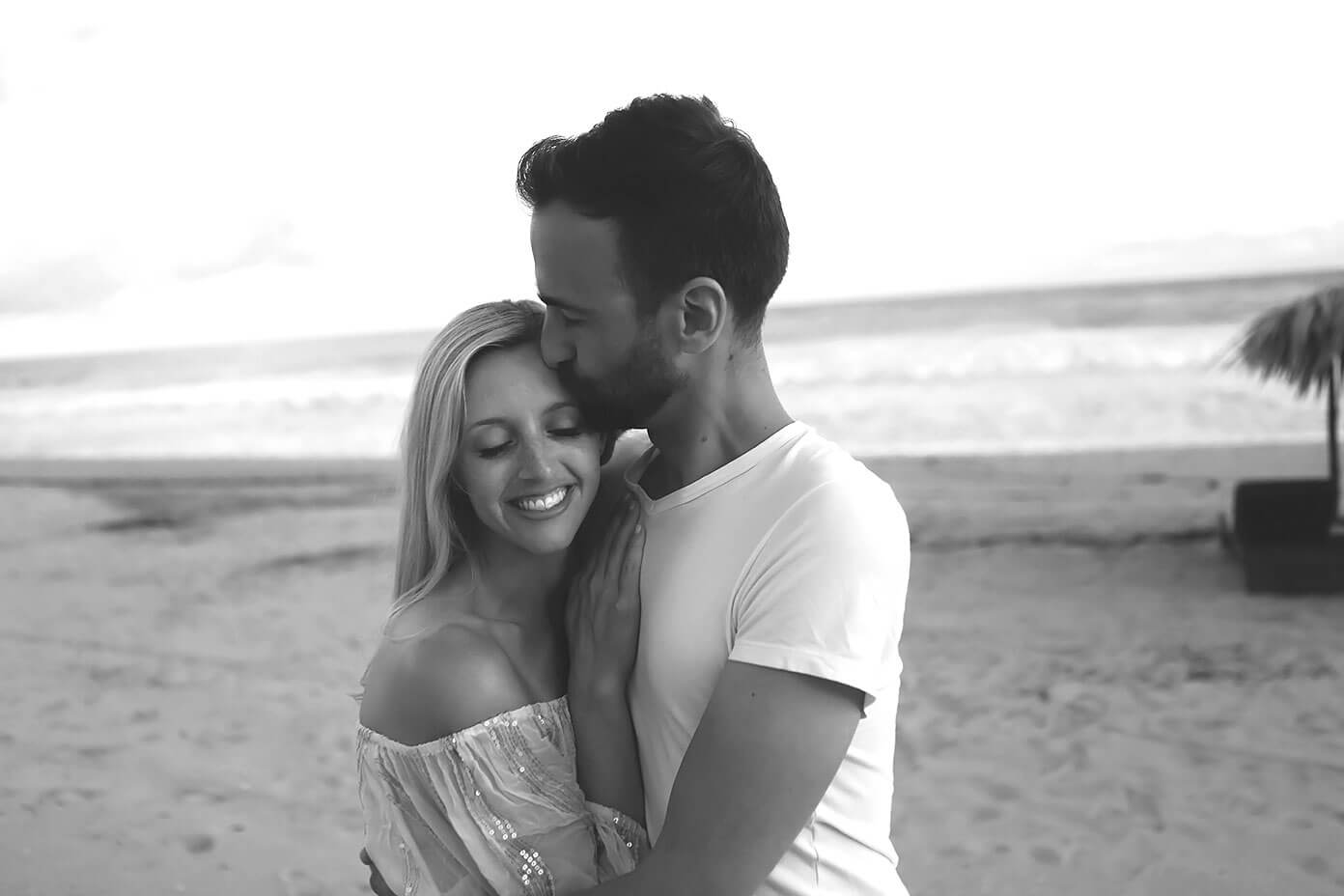 Happy 1-Month anniversary, mi amor. I love you. ?