Ali's Guide To Rome (and Naples!)
This post may contain affiliate links. Please read my disclosure policy.
Highlights from our 5-day long weekend in Rome (including a day trip to Naples!), including our favorite places to eat, things to do, and where we stayed.  And of course, a hundred photos. :)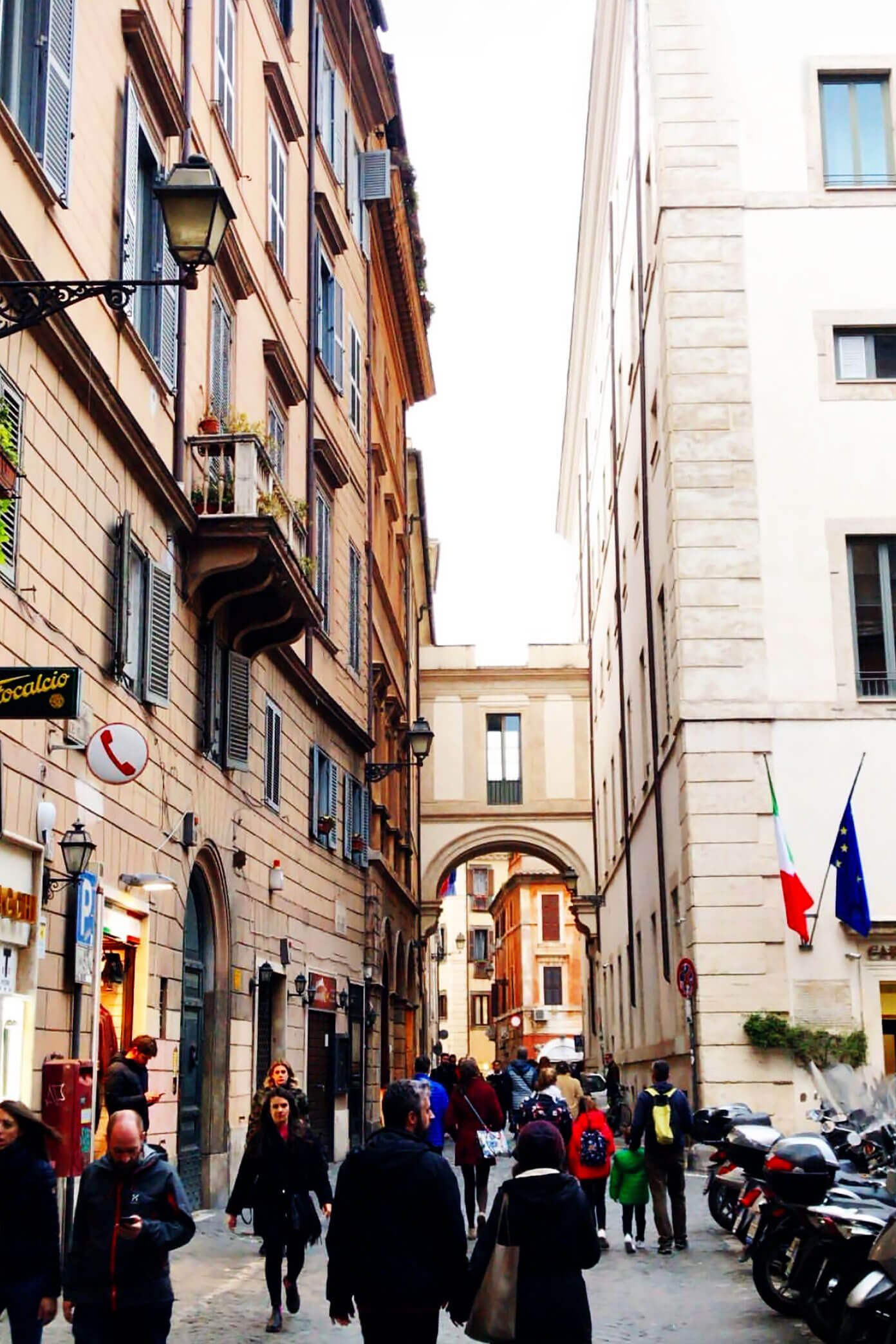 Last month, my favorite guy in the world turned 40!  So to celebrate, I asked him to dream big and pick any place in the world that he might like to go to celebrate.  Without missing a beat, he already knew his answer:
ROME! ♡
The Eternal City has been at the top of Barclay's bucket list for years and years.  So now, living just a 1-hour (and — still can't believe this — only €20 flight) away from Italy, the timing for this big birthday trip felt perfect.  Even better?  Barclay's younger brother had already planned a trip to Barcelona to come visit us the month of his birthday.  So halfway into his time here with us, we told him to pack his bags for an adventure, then surprised him at the airport with tickets to Rome.  And oh my goodness, you guys, the sheer delight on his face was priceless.  I've always said that Barclay is my favorite person to travel with because he's always so incredibly grateful for every adventure we get to have.  But having his brother along for the ride — who was absolutely thrilled to have the chance to visit Italy for the first time in his life — made the trip extra special and full of gratitude all around.
Also speaking of full — oh man, you guys — I'm pretty sure we set some records for how much Italian food that three humans can eat in five days.  Our trip was quite literally a moveable feast, designed entirely around the fantastic restaurant recommendations you all messaged me on Instagram.  And wow, wow, wow — you all did not disappoint.  From adventures in daily gelato-ing, to some of the best carbonara and cacio e pepe of my life, to a dreamy bistro devoted entirely to design-your-own cheeseboards, to toasts galore with Italian wine, to the best spots for suppli, prosciutto, bruschetta and more, your recommendations were on point every step of the way and made all of our Italian dreams come true.  With a 5-day trip to Rome, we also decided at the last minute to squeeze in a quick day trip to Naples, for the sole purpose of eating as much pizzas possible in one day (six pizzas, woot!).  And your recs and even some real-time navigation from you local readers there were spot-on as well.  Grazie!
Anyway, ever since our trip, I've received lots of messages from you all asking for our full list of Rome travel recommendations.  So — with my complete apologies that it has taken me a month to get around to uploading this one — here they are!  If you or your loved ones find yourself heading to Italy for your own Roman holiday anytime soon, I hope that this list will be helpful.  And if you have your own faves to add, please leave them in the comments below too to serve as a resource for other future travelers.  Your recs are the best!
Also, apologies in advance for the blurry photos below.  My phone got pickpocketed two days after we arrived home in Barcelona, before I'd had a chance to upload all of my Rome pics, and I lost every single photo I took on the trip (and then some).  Major blerghhhh.  But.  Thanks to Instagram's new feature where it save your old stories, I was able to go back and do a bunch of screenshot-ing, and also fill in the gaps with a few pics that Barc had snapped on his phone.  So while all of my original photos are missing, I'm so thankful that we were able to at least retrieve the ones below.  (Sidenote PSA: right now, everyone please stop what you're doing and download the Google Photos app if you haven't already.  It will automatically back all of your photos up to the cloud, and hopefully prevent any more missing photo tears.  :))
Alright, without further ado, here are the highlights of our Roman holiday!  Scroll below for details on what we did, what we ate, and where we stayed.

What We Did
Taste of Testaccio Food Tour: Over the past few years, I have become a major fan of booking food tours as an introduction to new cities when traveling.  And this 4-hour Eating Italy food tour that we took on our first morning in Rome absolutely did not disappoint.  We loved every minute of it!  First of all, our local guide was delightful, and gave us a fantastic overview of the history of Rome and the trendy Testaccio neighborhood during our time together.  The tour was also really well-paced, and kept our group on the move without feeling too rushed.  But more than anything, the tour was just downright delicious.  From beginning the day with pizza for breakfast (why does the rest of the world not do this?!), to ending the afternoon with some killer gelato, and a dozen delicious stops in between, I completely nerded out on this deep dive into the world of Roman cuisine.  We learned so much!  And as you can probably imagine, enjoyed every last bite.  If you happen to be traveling to Rome, the three of us would give this tour our wholehearted recommendation.  (Come hungry!!!)  Eating Italy offers a variety of food tours around different neighborhoods in Rome, but our specific tour included visits to the Testaccio Market, the Roman Pyramid, John Keats' Tomb, and lots of restaurant-hopping, where we sampled:
Roman-style pizza
supplì (fried risotto balls)
DIY bruschetta
buffalo mozzarella
prosciutto and salami
various Roman cheeses
olive oil
Roman craft beer and wine
Rome's three most famous pastas: cacio e pepe, carbonara and arribbiata
…and of course, gelato ♡♡♡
TopBike Rental Bike Tour: Barclay loves riding bicycles around big cities, so we booked this 3-hour tour of the city center for our third day in Rome.  It felt like the perfect moment in the trip to take a deeper dive into the Roman Forum.  But unfortunately, it was pouring the morning of our tour.  (Hence the ponchos below.)  I feel like it's hard to give the tour a fair review, since we were stuck out riding and trying to listen to a tour guide in the rain for three hours, which is admittedly not my idea of a great time.  But we managed to cover a lot of ground and see some great corners of the city in that time.  And thanks to their snazzy electric-assist bikes (my new favorite inventions), we were able to navigate the hills and bumps of the Eternal City with ease.  If you look into doing a bike tour, I would just highly advise waiting to book until a day or two in advance so that you can keep an eye on the forecast.  ;)
Sistene Chapel and Vatican Tour: Michaelangelo's famous Sistene Chapel was at the top of our Roman sightseeing bucket list.  So the moment we arrived at our AirBnB, we dropped off our bags and headed straight to the Vatican for our first stop.  We ended up spending a long afternoon there, nearly an hour of which we spent in the Sistene Chapel, which was breathtaking.  And it felt like the right amount of time to us.  But the scope of the Vatican is incredibly vast, so you could easily spend a full day (or more) making your way through if art is at the top of your list.  Unfortunately, our trip spanned a Friday-Tuesday, so we missed getting to wave and say hey to Pope Francis during his weekly Thursday address.  But we really enjoyed our time at the Vatican, and agreed it was the perfect way to begin our Roman holiday.  Tip: Definitely buy online tickets in advance to avoid the lines.  We sailed through!
Colusseum: My brother-in-law was really excited about actually going inside the Colusseum.  So we bought general admission tickets (plus an audio guide) for our final morning in Rome.  And it was just as vast and surreal and awe-inspiring as we had expected.  Also, in my opinion, incredibly heavy.  The longer we walked around and listened to the guide, the more I felt sick to my stomach, and the heavier and darker it all felt to me.  It was important to come face to face with that part of human history, and I'm glad we went, but it was sobering.  Tip: That said, we weren't very impressed with the audio guide.  The old iPod players they used didn't work very well, and the audio was only semi-engaging.  If we did this again, I would probably opt for an in-person tour, or download a different audio guide on our phones.
Pantheon: One of my favorite parts of our trip was how often we "accidentally" kept strolling by the Pantheon.  For being one of the most important and best-preserved buildings in ancient Rome, the Pantheon is remarkably accessible to the public and centrally located…which was really fun!  We wandered all around it in the daytime and evening multiple times, and Barclay and his brother went back to walk through the full church on our last morning in Rome (while I went Italian pasta shopping!) and really enjoyed it.  Entry is free, as it is a church in present-day.
Roman Forum: We also passed by the Roman Forum at least once a day while walking around the city.  But on our bike tour, we were really able to see it close-up, riding our bikes up and down and around those tiny little streets, taking in the views from different angles.  And wow…there's just nothing like it in the world.  If you are traveling to Rome, it's worth making sure you spend some time there both in the daytime and evening to take it all in.
Trevi Fountain: Speaking of daytime and evening views, be sure to stroll by Trevi Fountain at various hours of the day too.  The level of engineering detail and breathtaking artistry of the place is especially apparent during the daytime.  But at night…it's just magical.
Day Trip to Naples: Finally, our other main highlight of the trip was taking a quick day trip to Napoli!  With the high-speed train, it was just a little over an hour away.  So we arrived early, booked tickets back as late as possible, and made it our mission to eat as much pizza as humanly possible in a day.  Which — we all agreed — ended up being a delicious success.  We went to the three most highly-recommended pizza places in town and ordered two pizzas at each, and they were easily some of our favorite meals of the entire trip.  Outstanding.  That said, we were all pretty "meh" about the city of Naples itself — there wasn't much to see, the city wasn't very clean, two pickpocketers tried to rob an elderly woman walking in front of us — so a 12-hour day there felt like plenty of time for us.  In our time there, we walked all over the city (literally 10 miles, trying to work up an appetite and burn off those pizza cals!) and visited:
L'Antica Pizzeria da Michele: The first (and favorite!) pizzeria that we visited.  They only offer two pizzas on the menu — margherita and marinara — but both were life-changing.  From the perfectly soft and crispy crust, to the most flavorful tomato sauce I've ever tried, to simple fresh mozzarella and basil toppings, it was a lesson in the power of quality ingredients to transform the most basic of dishes.  Turns out — Elizabeth Gilbert also agreed!  As we were walking out, we noticed a quote on the wall with her name on it, and a quick Google search confirmed that this was the famous pizzeria she raved about in Eat, Pray, Love.  So fun!
Gino Sorbillo: We had two servers in Rome tell us that this was the place to go in Napoli.  And everyone in town seemed to agree — there was an enormous crowd of people surrounding the place when we arrived.  We finally made it in after an hour, and ordered two more pizzas — margherita and prosciutto/arugula — and yet again, they were fantastic.  Would totally recommend stopping by if you happen to be in Naples, or any of their other locations in Milan and New York.  Also, you've gotta read Gino's story.
Pizzeria De' Figliole: Our final stop of the day was at this no-frills spot that has one things on the menu — fried pizza.  Having never tried fried pizza, we went in just expecting the dough to be a little extra crispy.  But guys, they literally fold up and deep fry the entire pizza.  Ha, it was very serious business.  My stomach doesn't handle grease very well, so I could only make it a few bites in.  But it was an experience for sure.
Gay-Odin: We stopped by this highly-recommended shop to get our daily gelato, and it was delicious.
Naples Underground: We passed by the sign for this near the end of our day in Naples, and impulsively decided to buy tickets for the 1-hour tour of the ancient aqueducts.  And it ended up being a fascinating way to learn more about the city!  (See the green-ish photos below.)  That said, it definitely includes shimmying your way through long tunnels that are about 2-feet wide, so I'd say it's a hard pass for anyone who's even mildly claustrophobic.  But we really enjoyed and would recommend it if you have an hour to kill in Naples.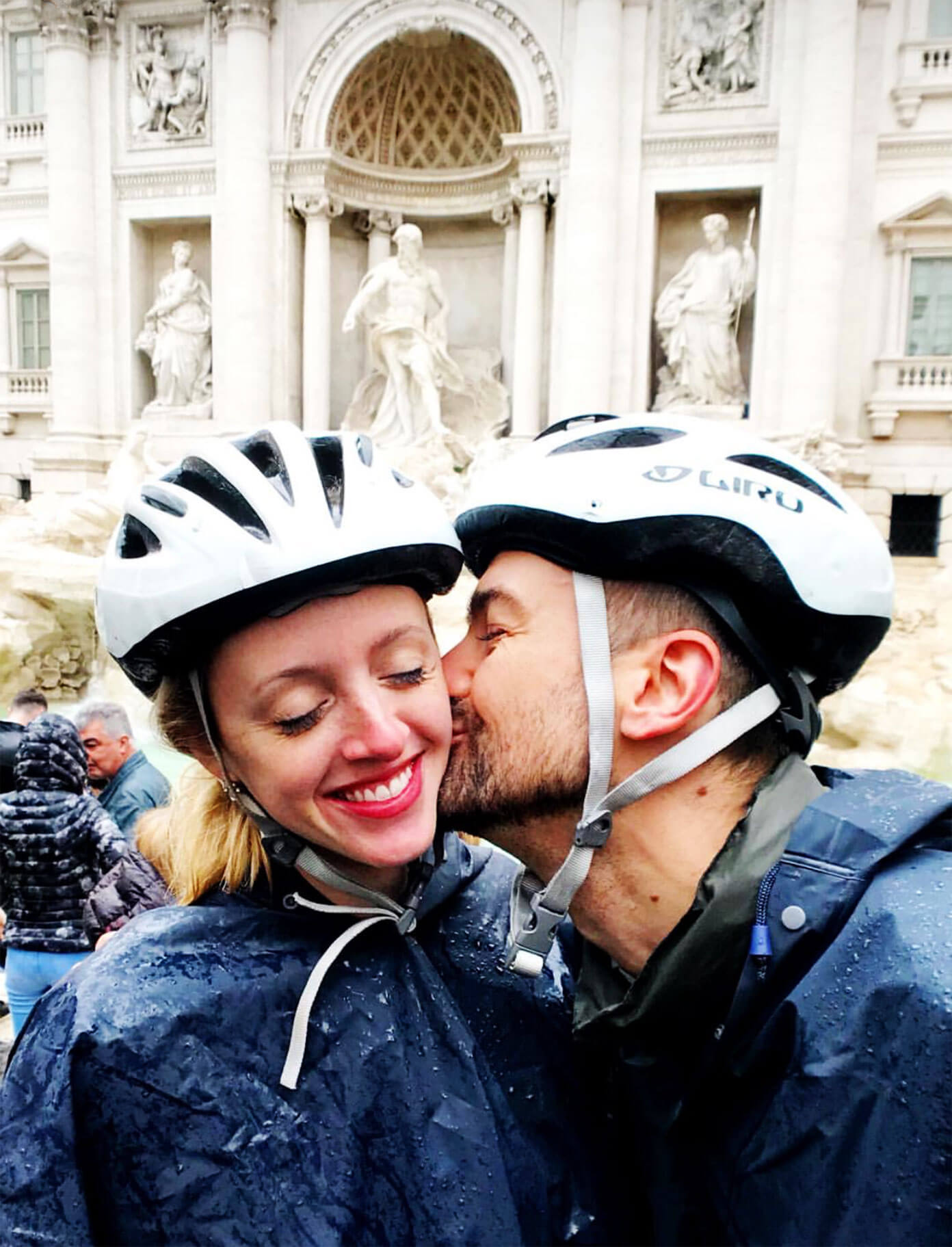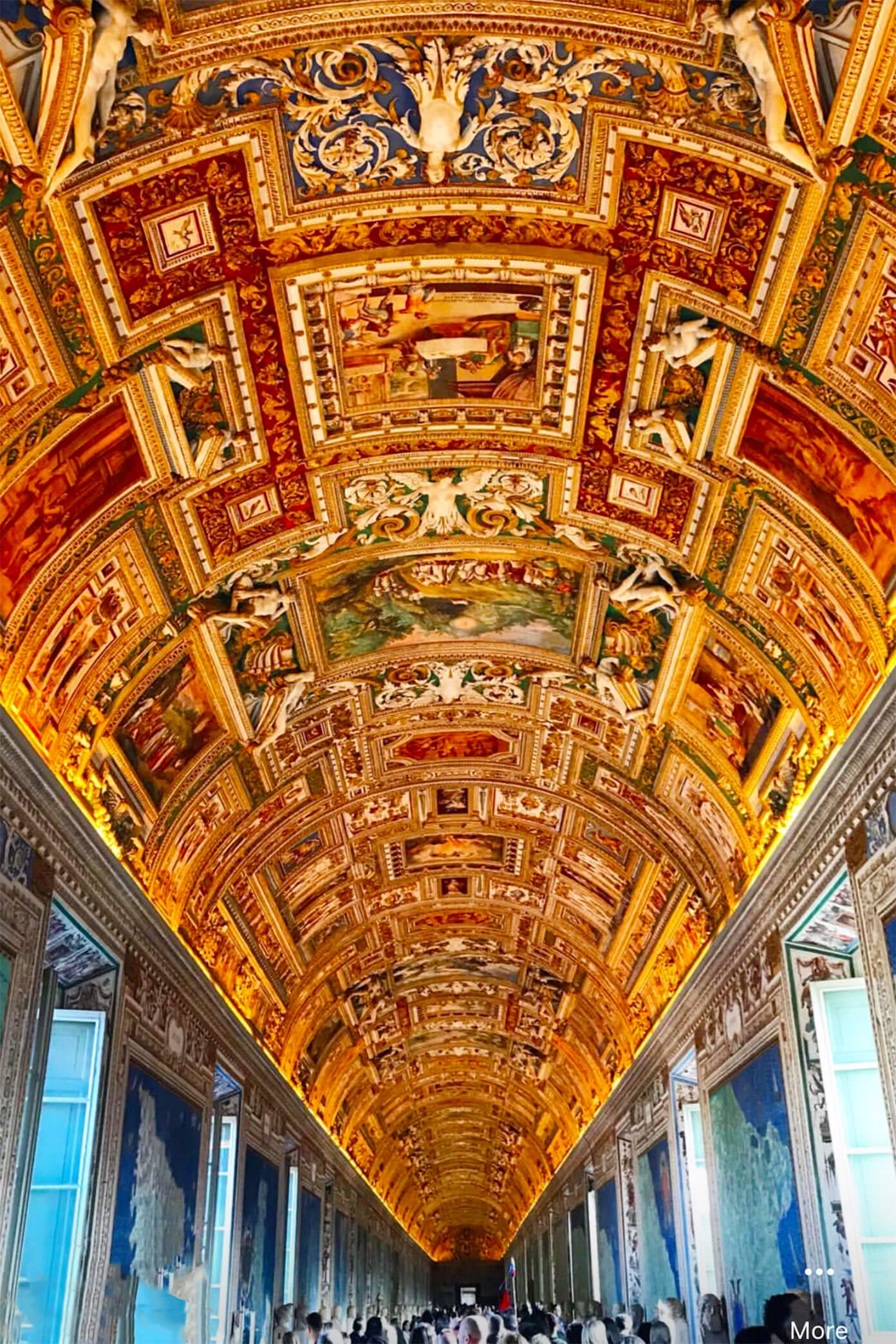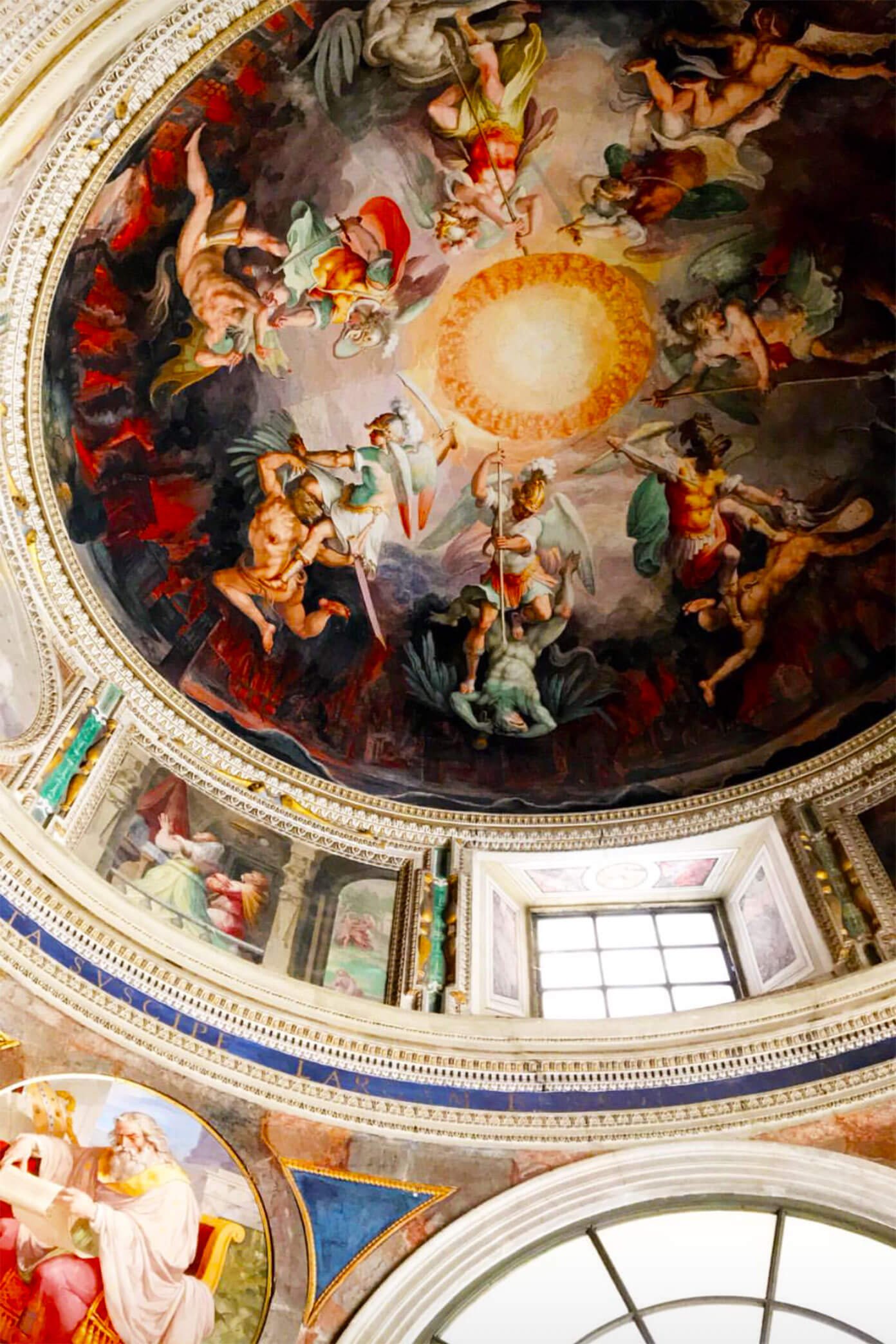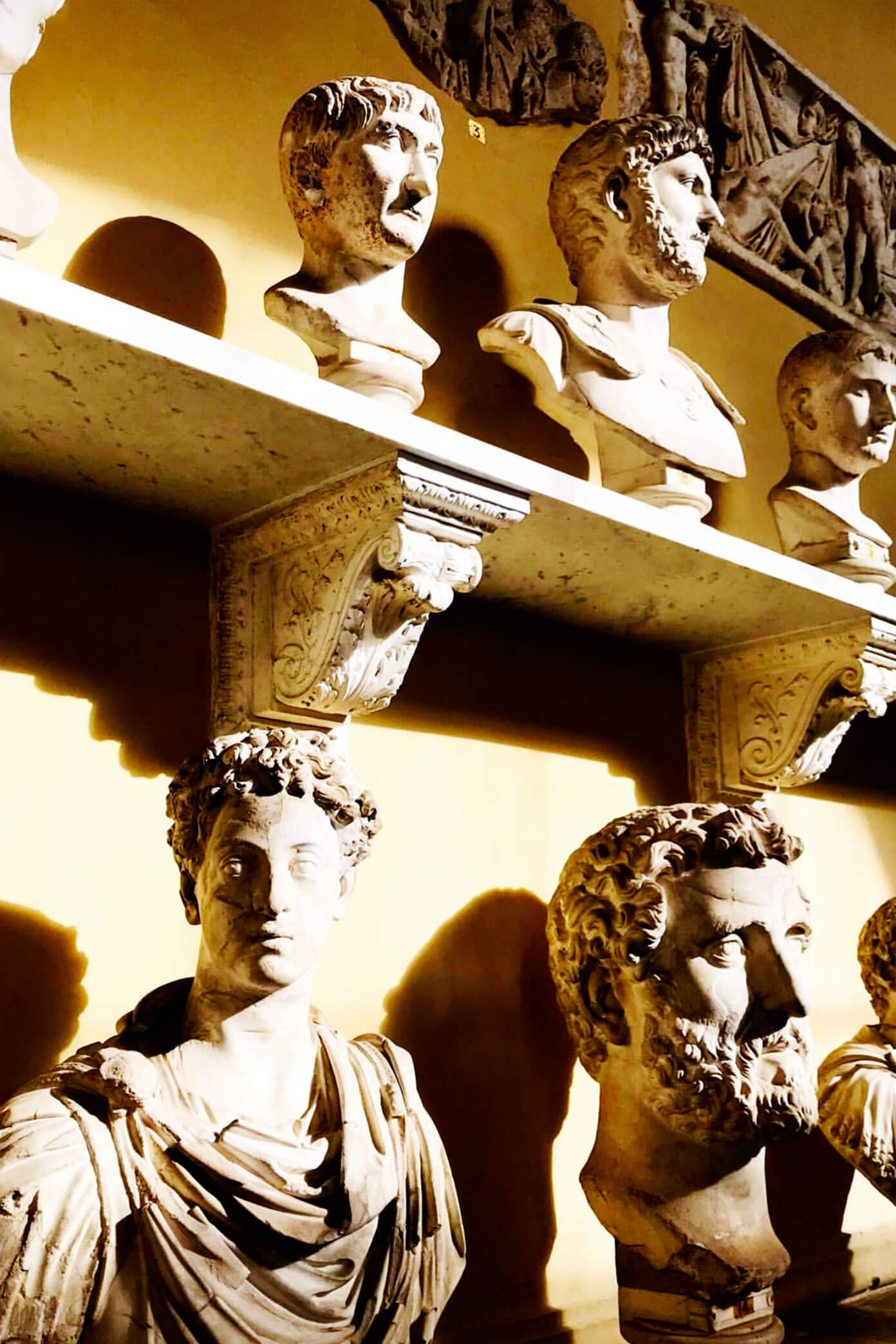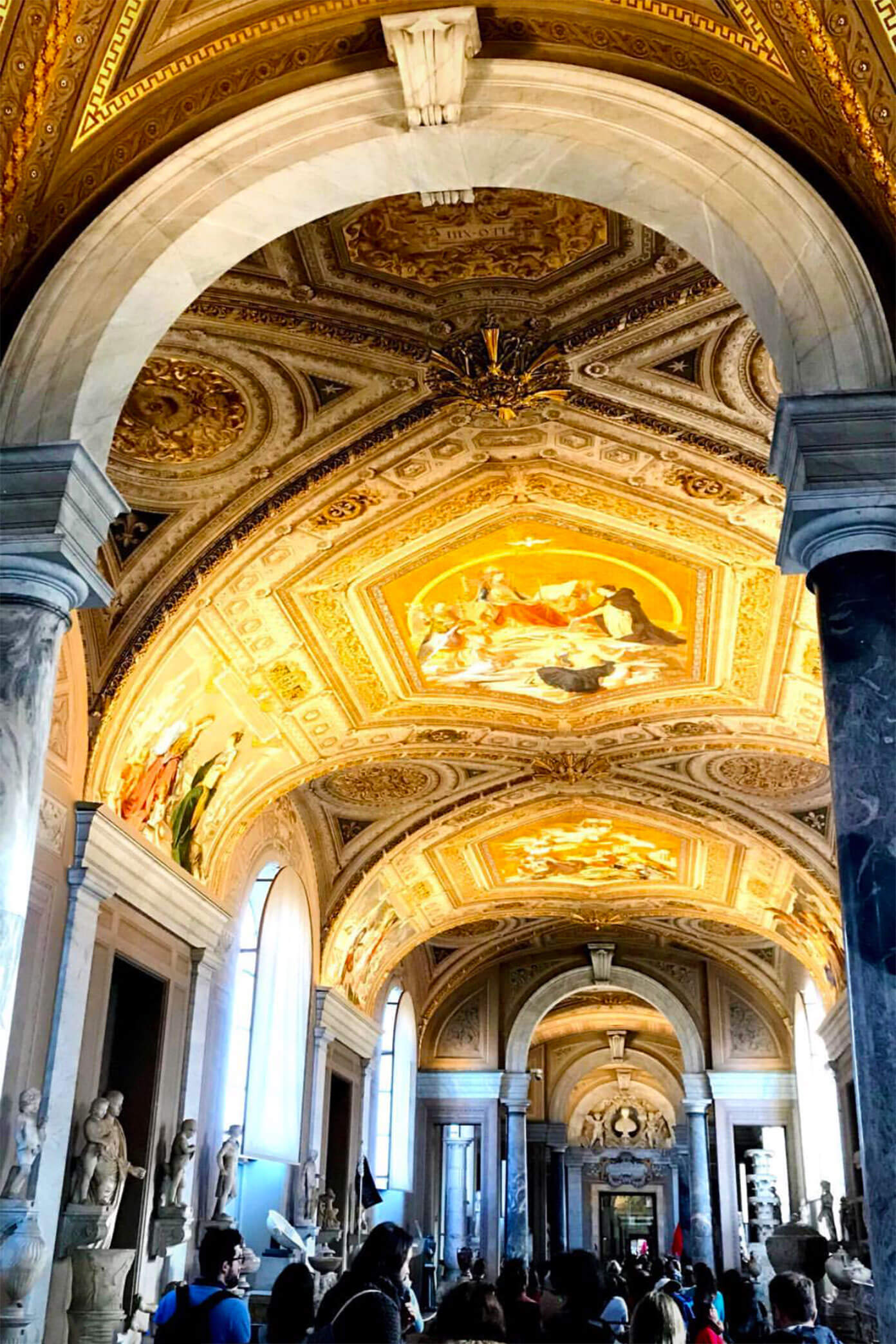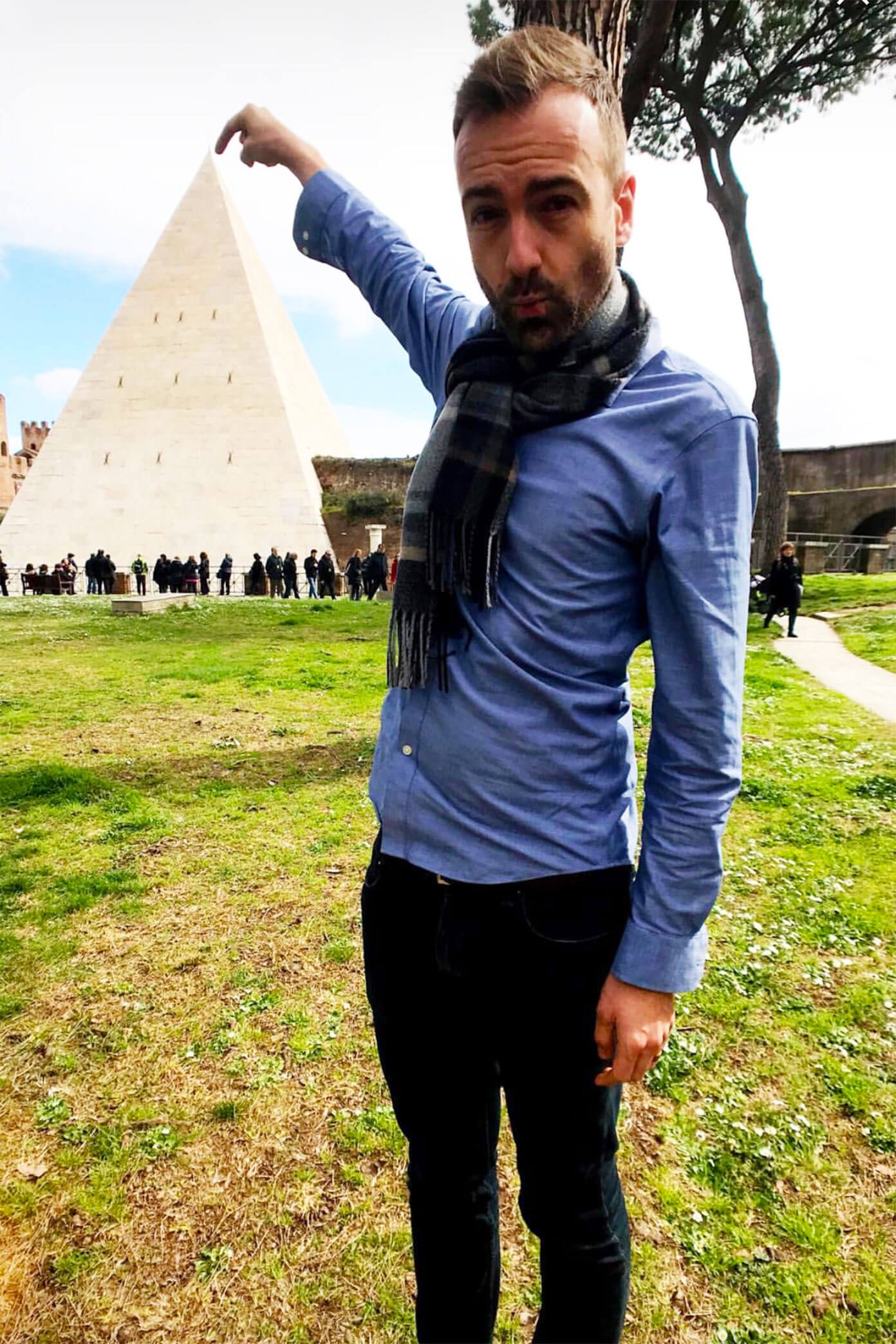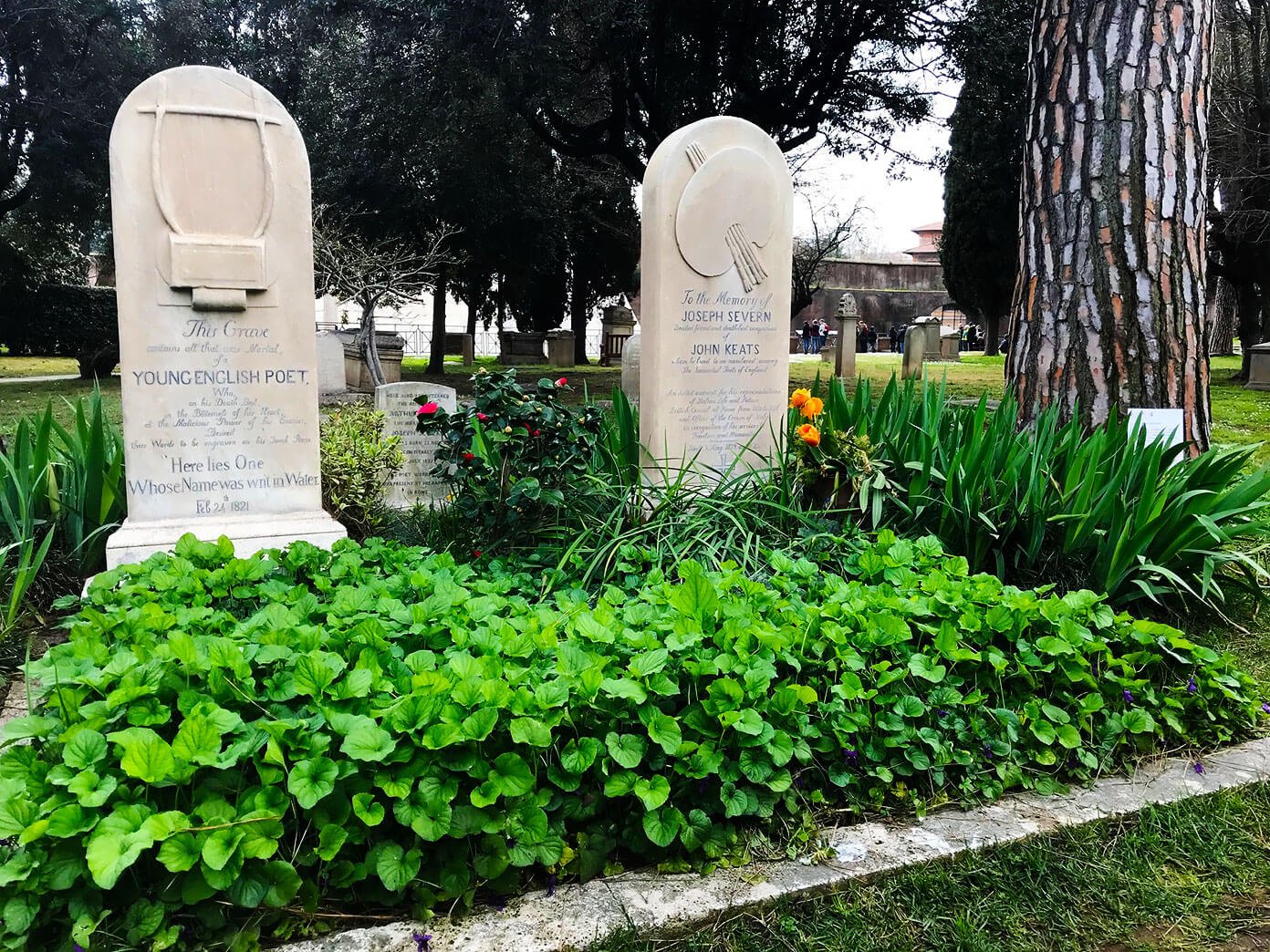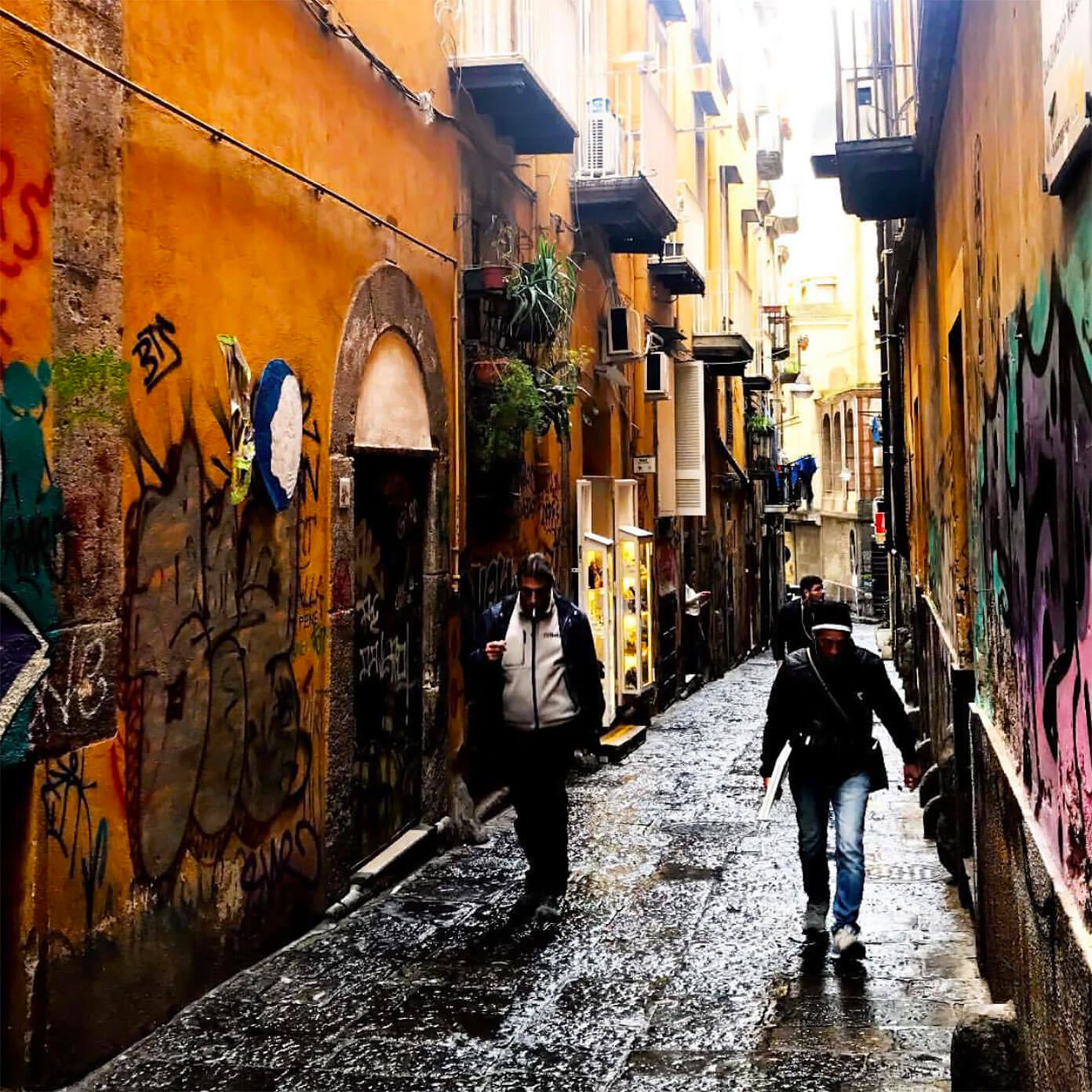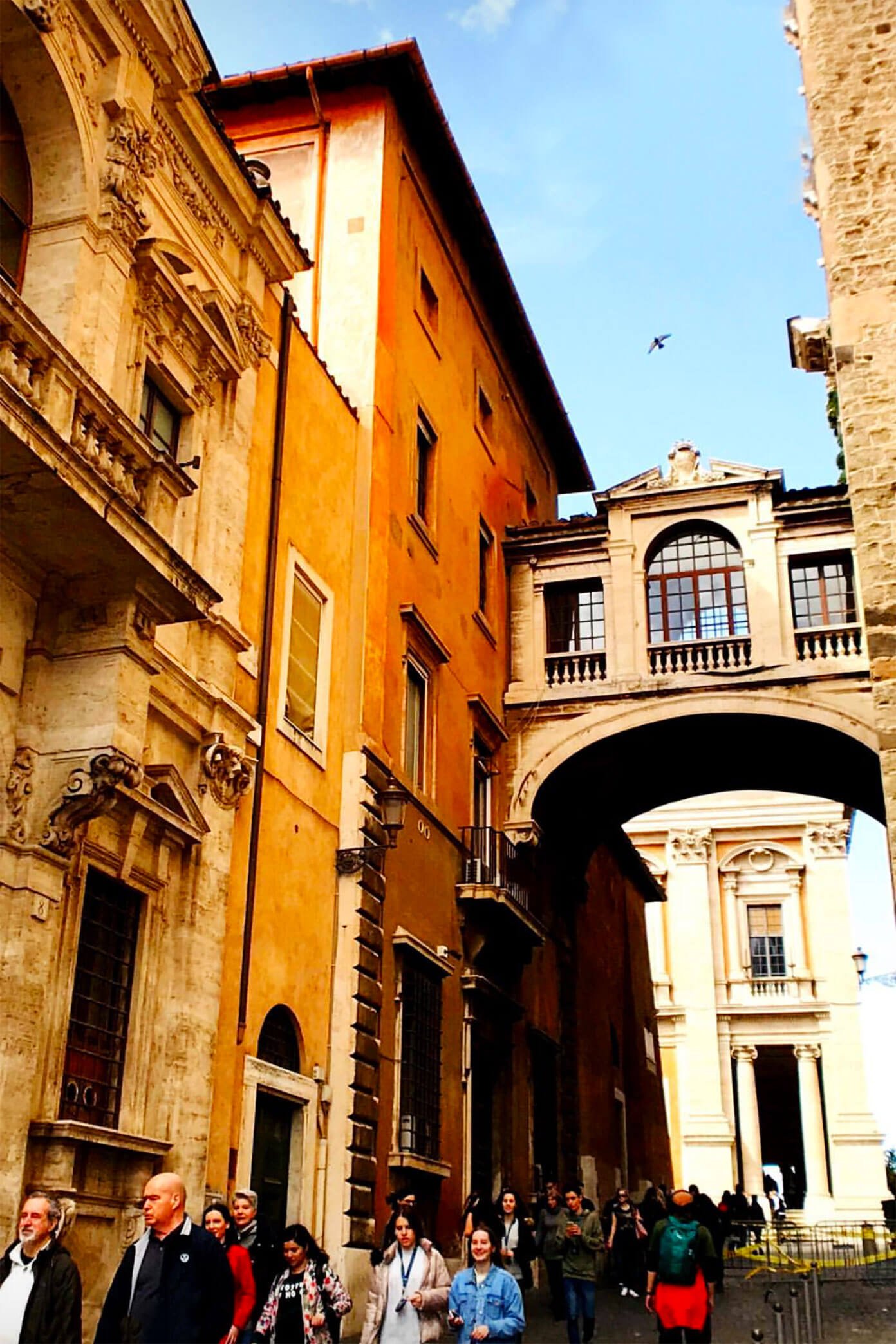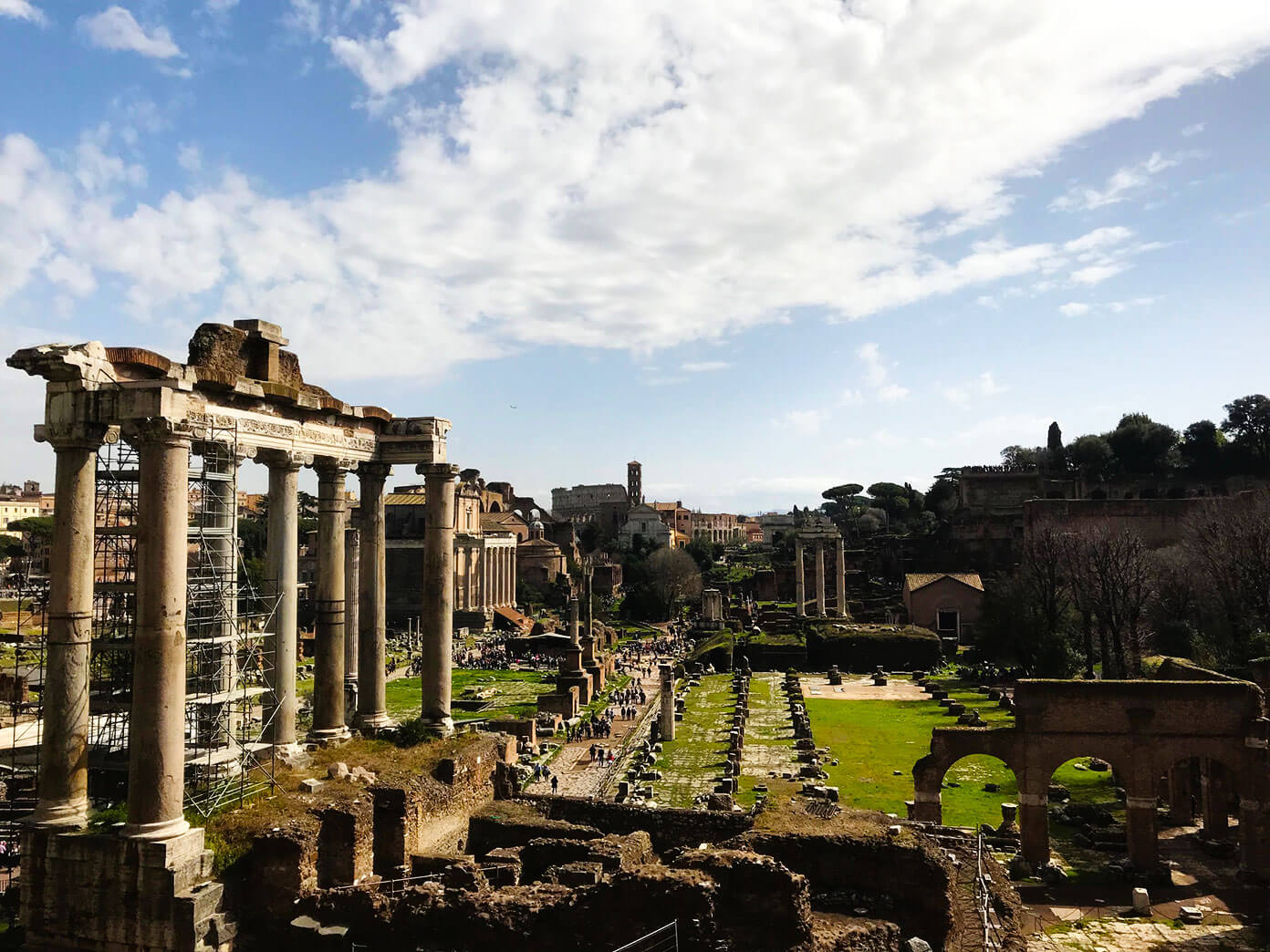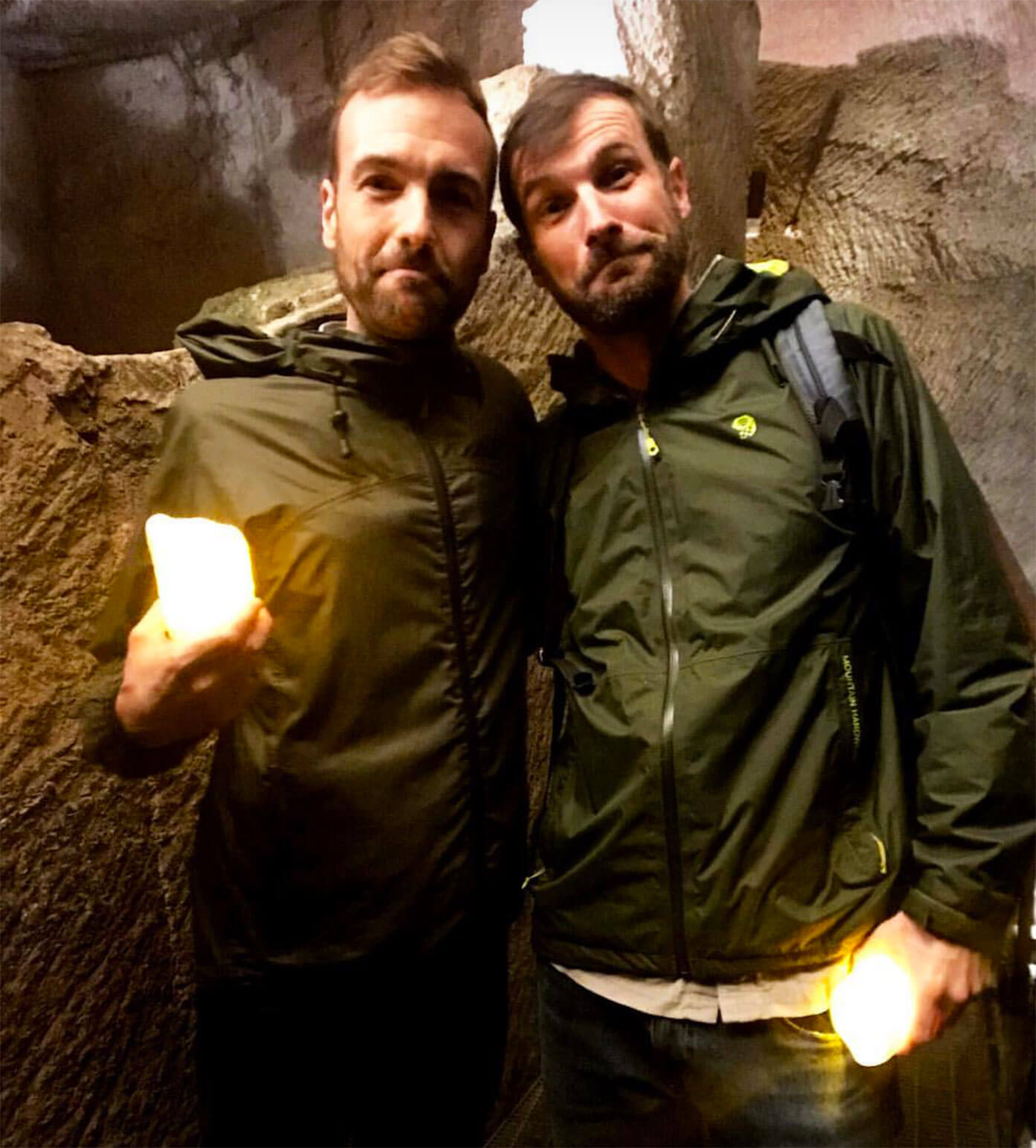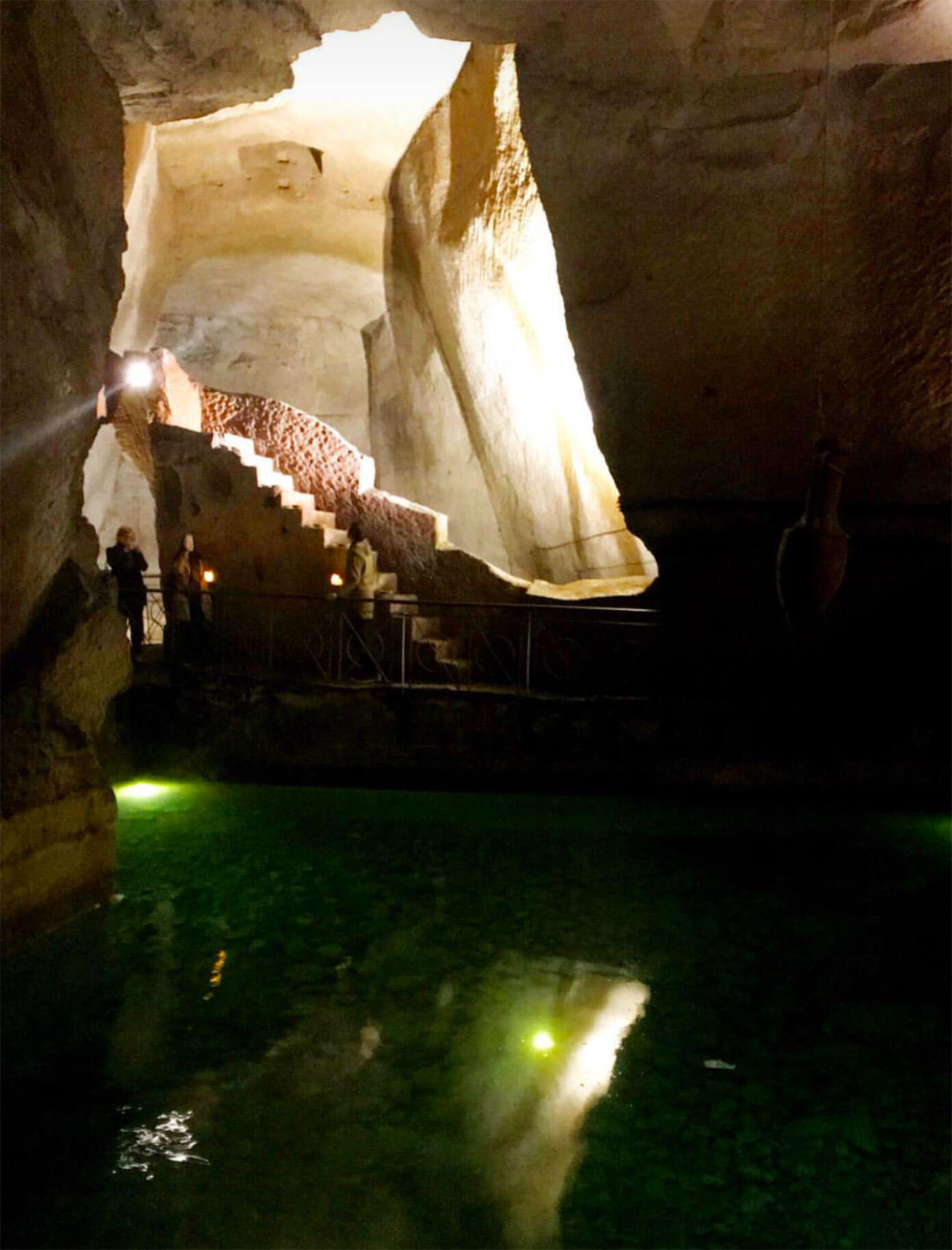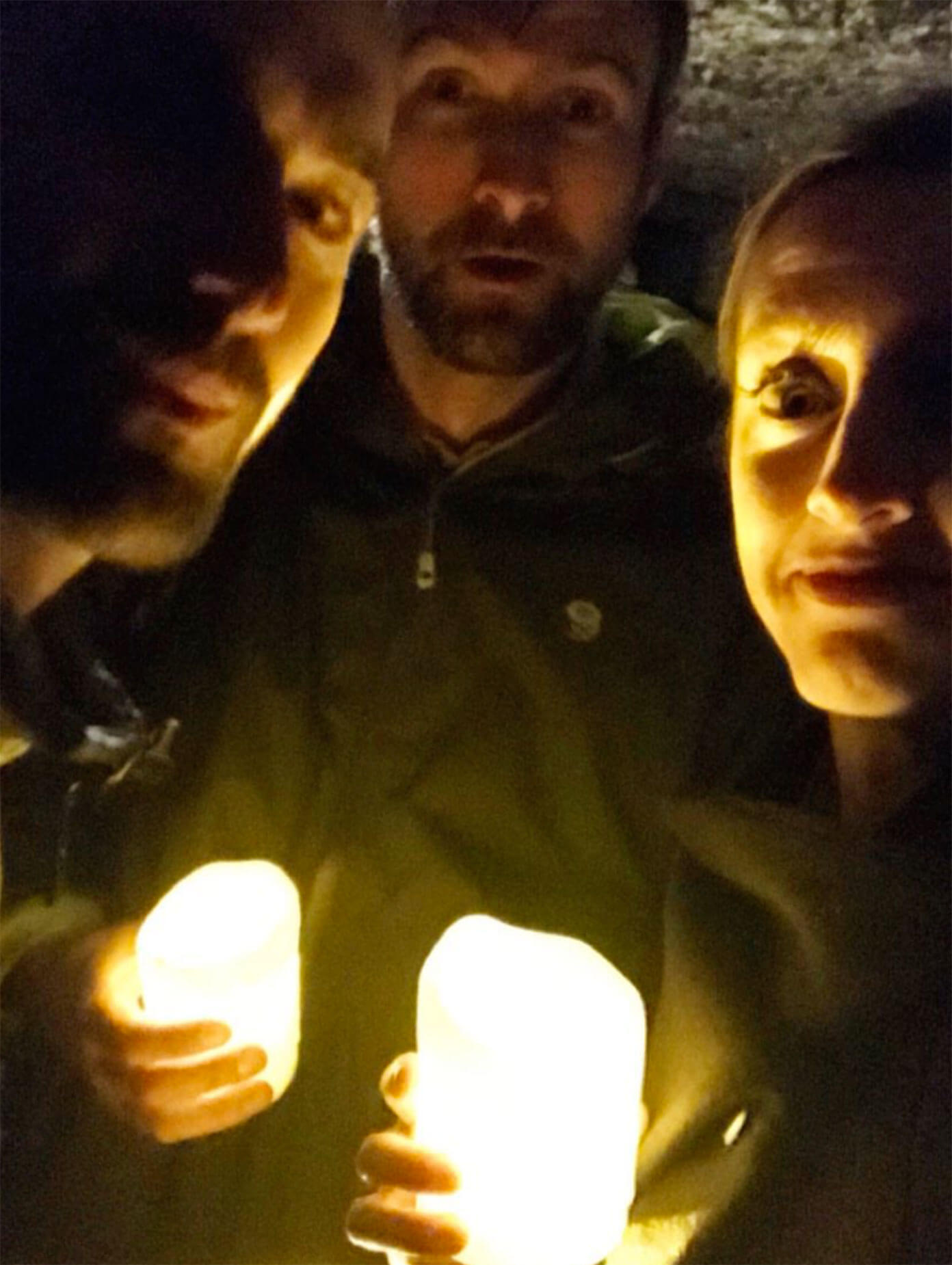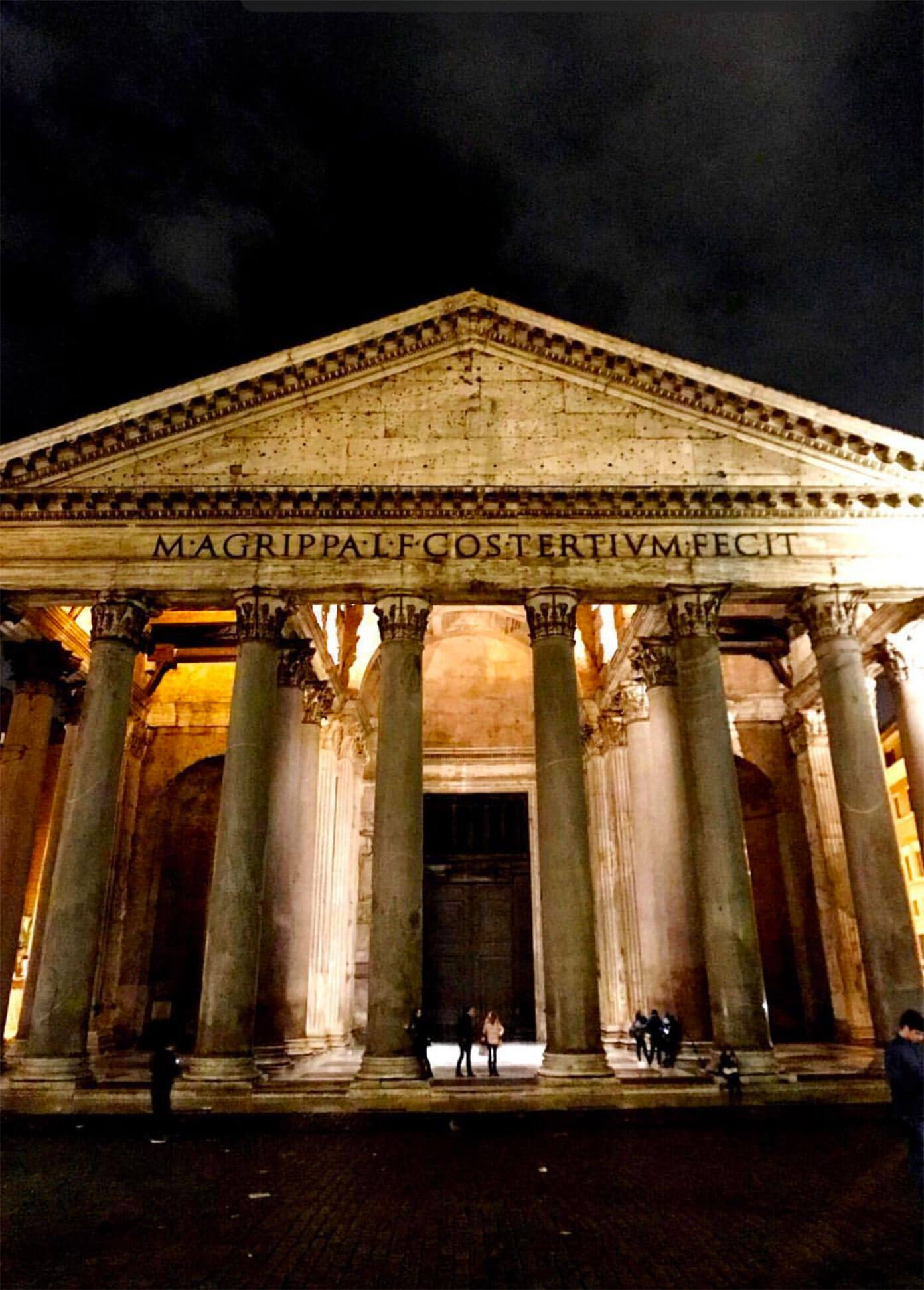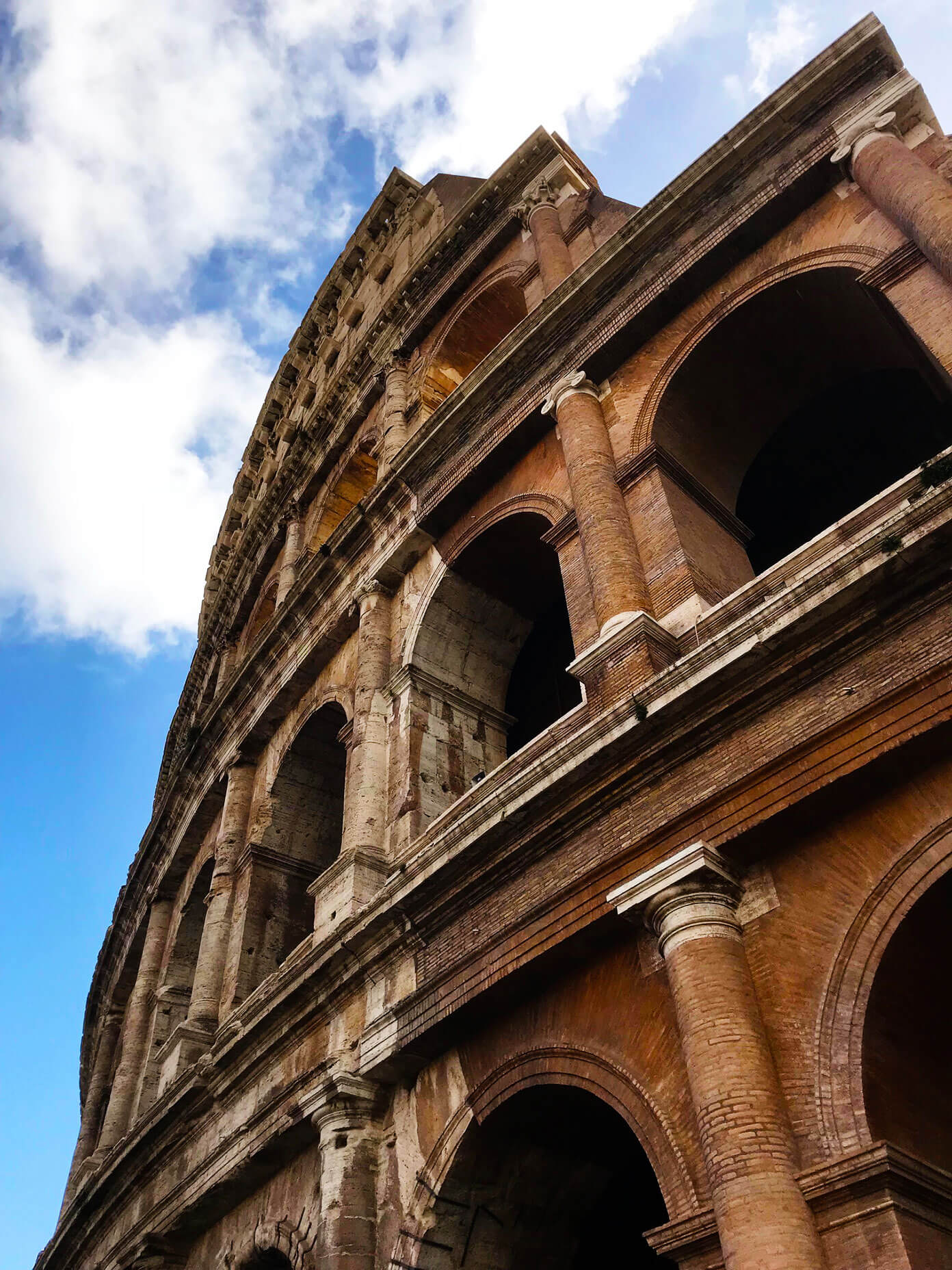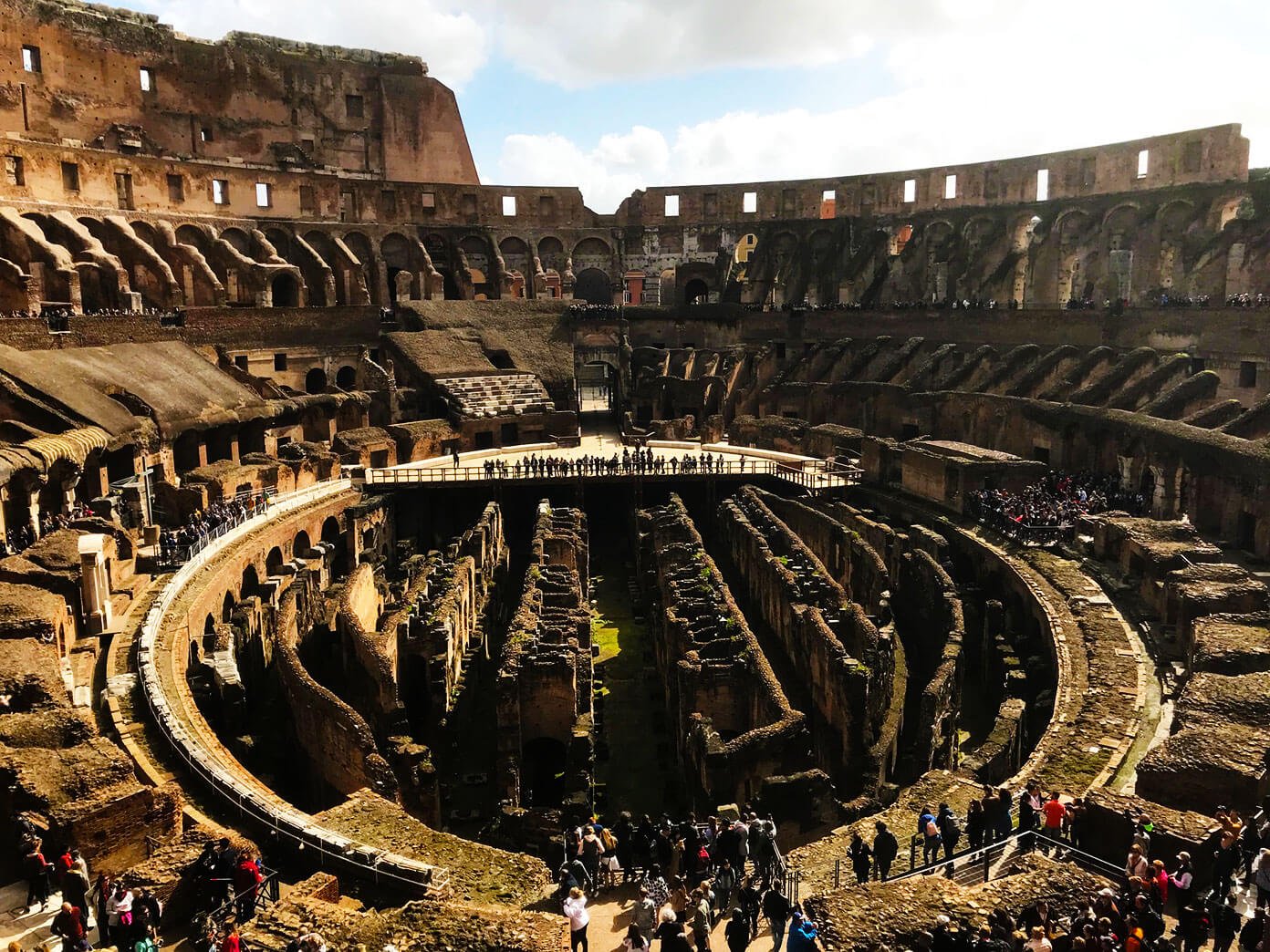 Where We Ate
When I asked Barclay what his priorities were for Rome, he said, "See the Sistene Chapel and eat so much Italian food."  Check and check.  As you can see, we took the "when in Rome" thing seriously when it came to eating our way around this city and went big on all of the classics we could find.  Some of our faves included:
Dar Poeta: Tons of you recommended this popular pizza spot!  We didn't have time to make it to the main location, but did stop by their smaller take-away location in Trastevere to sample a few different kinds of pizza, and they were fantastic.
We ordered three small pizza slices to sample — pizza bianca, marinara picante and carbonara.  (The pizza bianca was my fave.)
Flavio al Velavelodetto: This place also came highly recommended, so we made online reservations when we arrived in Rome to have dinner there on our last night in the city — but then were surprised when it happened to be one of the stops on our food tour!  Awesome!  We cruised right past the lines on the tour, and were met with huge servings of Rome's three most famous pastas — carbinara, cacio e pepe and arribbiata — which were fantastic.  (That carbonara though. ♡)  The restaurant itself was equally memorable, built against a huge mountain of terra cotta pots that were once used for transporting liquids in Testaccio.  It's a must-see if you're in the neighborhood, and their pasta was some of our favorite of the trip.
We ordered the carbonara, cacio e pepe and arribbiata pastas.
Forno Roscioli: We didn't make it to the famous Roscioli restaurant for dinner.  But we did stop by their pastry shop for some sweet treats, and really enjoyed them.
We ordered the cantucci al cioccolato, cornetti dolce ripeni and zeppole.
Frigidarium: Many of you said this place was a must for gelato in Rome — and we loved it!  We were expecting long lines.  But when we arrived mid-afternoon, we only had to wait in line a few minutes.  And the gelato was fantastic, reasonably-priced (a cone with two flavors was only €2), and was served with a generous heaping of panna.  We loved it.
We ordered lots of gelato. (I can't remember all of the flavors, but pistachio was the fave.)
La Boticella: We came here for our first dinner in Rome and agreed it was one of our favorite meals of the entire trip.  Located in the Trastevere neighborhood, this cozy, family-run restaurant specializes in homestyle Roman cuisine.  And their carbonara was downright life-changing.  As was their chicory salad (best one we had in Rome).  Actually, we loved everything that we tried here, and would recommend it completely.
We ordered the caprese salad (with buffalo mozzarella), artichokes alla giuda, carbonara, cacio e pepe, and chicory salad
Forno Campo de Fiori: This legendary bakery is a must if you happen to be visiting Campo de Fiori.  Amongst other things, it specializes in Roman-style pizzas, which you can peer through the windows and watched being baked in their enormous ovens.  We loved it!  Also, don't be discouraged if you walk by and the place looks crowded.  The lines move quickly, and the pizza is totally worth it.
We ordered slices of Roman-style pizzas.  (Their pizza bianca was my favorite pizza in Rome!)
Masto: We stopped by this place on our food tour and loved it so much that we couldn't wait to go back for a glass of wine…but then ran out of time.  (Bummer!)  It's an intimate little restaurant with a great vibe, offering lunch and dinner menus, as well as a variety of cured meats and cheeses.  The owner, Rita, is delightful!
We tried a variety of wines, cheeses, cured meats and house olive oil.
Prosciutteria Trastevere: This was the restaurant concept of my dreams — a design-your-own cheeseboard shop!  So many of you recommended we be sure to stop by.  And sure enough, it ended up being delightful.  The vibe of the little shop is great (it wasn't crowded at all when we were there over lunch), the staff was really helpful, and the food was fantastic.
We ordered a large cheeseboard (with a variety of meats, veggies and cheeses) and their "brusc-ella" (Nutella bruschetta) for dessert.
Sora Margherita: This tucked-away little spot in the Jewish quarter came highly recommended for their handmade pastas, so we were excited to squeeze in there for lunch one afternoon.  But as fantastic as the pasta was, and as much as the vibe of the place was totally my style, I have to say that the service was a bummer.  From the moment we sat down until the moment we walked out the door, we were rushed through every step of the meal (literally pushing us to order less than a minute after receiving the menus, clearing plates before we were done, etc.), also clearly annoyed that we didn't speak Italian.  It was a bummer because we really loved the place, and we'd love to give our server the benefit of the doubt that it was a rough day.  But heads up if you also decide to try this place — it might be a 30-minute meal.
We ordered the Jewish-style artichokes, fettuccine al sugo di carne (awesome), fettuccine cacio e pepe, and fettuccine pomodoro e basilico
Supplizo: We stopped by here after touring the Vatican for a little supplì happy hour.  It was Barc's first time trying risotto balls (basically Roman-style arranccini), so we ordered a round to sample with a few glasses of wine.  And they totally hit the spot.  Would totally recommend popping by.
We ordered the carbonara, polpette di melanzane, tradizionale and crocheta affumicata.
Taverna Trilussa: A friend who is a travel guide suggested this celebrated pasta restaurant, famed for serving dishes in steel pans. And even on a Saturday night, we were able to walk up and be seated on their beautiful patio without a reservation, which was awesome!  That said, the dish that they are known for — their black truffle pasta — was sadly already out for the night.  But we ordered a few other pastas and dessert and had a fabulous time.
We ordered the Bucatini all'Amatriciana (my fave), Gnocchi Mediterranean, Chicory Salad (so-so), and the chocolate dessert sampler.
Testaccio Market: Finally, this newly-renovated market in the heart of Testaccio was a complete highlight of our food tour and a must for any food lovers who happen to be passing through the neighborhood.  I mean, I love visiting markets wherever I travel.  But this one was especially fun and lively, and we had the best bruschetta of our life there. (<– The tomatoes in Italy are a game-changer, sooo flavorful!)  If you happen to go, I highly recommend picking up some bread, tomatoes, basil and olive oil and making a little bruschetta picnic for yourself.
We sampled bruschetta, prosciutto, various cheeses, supplí, and Roman craft beer.
A few of the other most-recommended places on our list that we missed this trip:
Armando al Pantheon, Emma Pizzeria, Nonna Betta, Pianostrada, Pizzarium, Rome Sparita, Roscioli, Spirit of Wine, Trappizino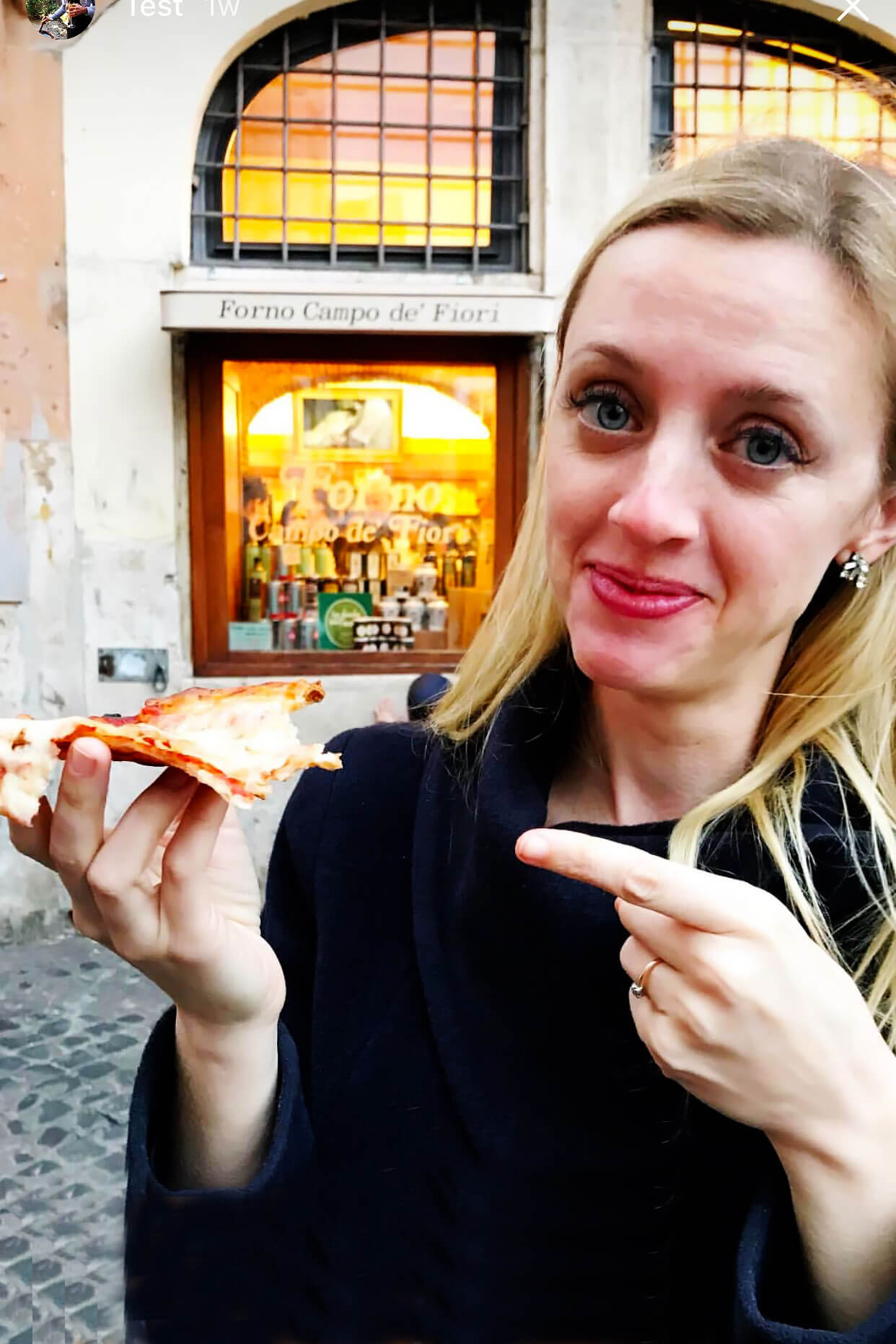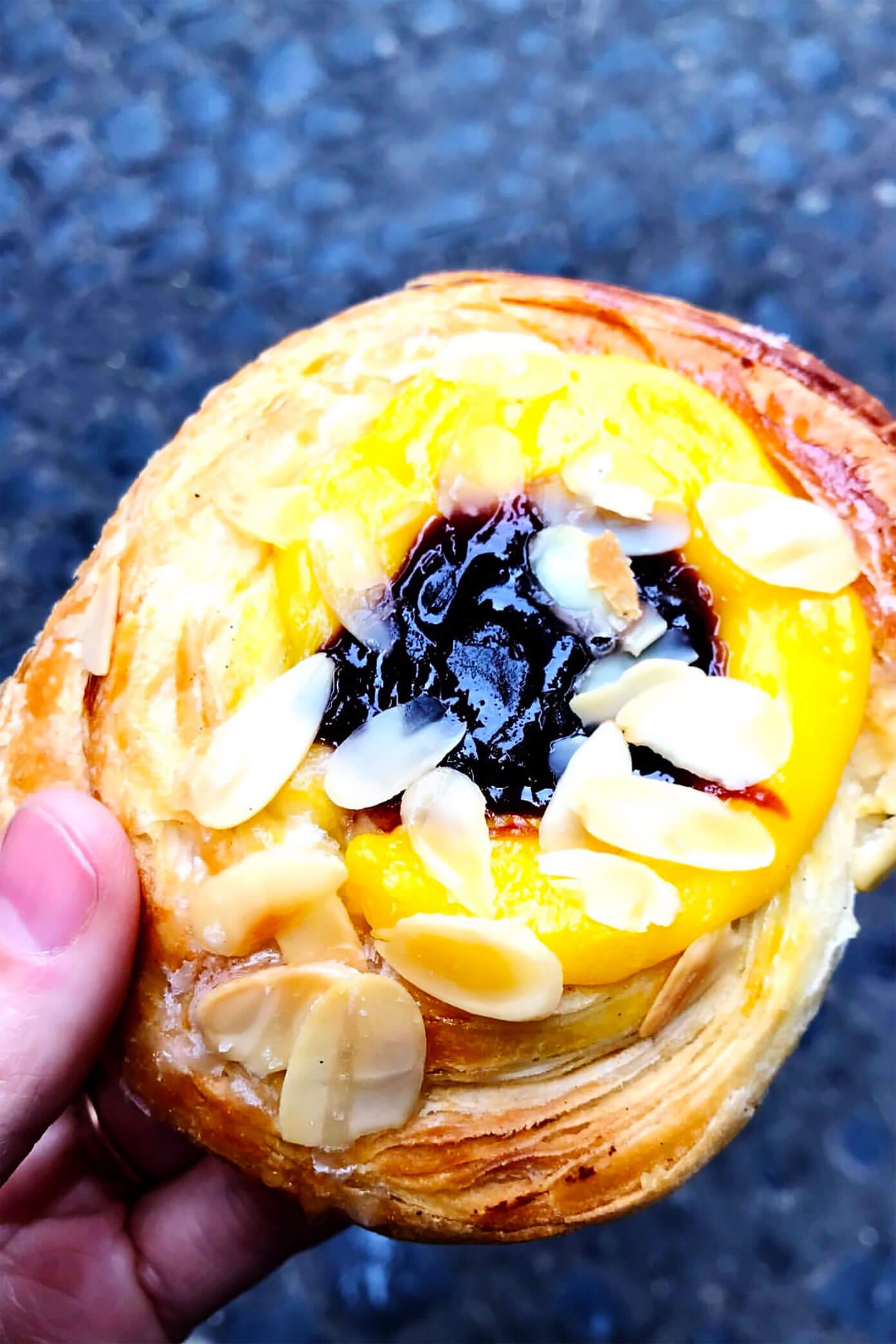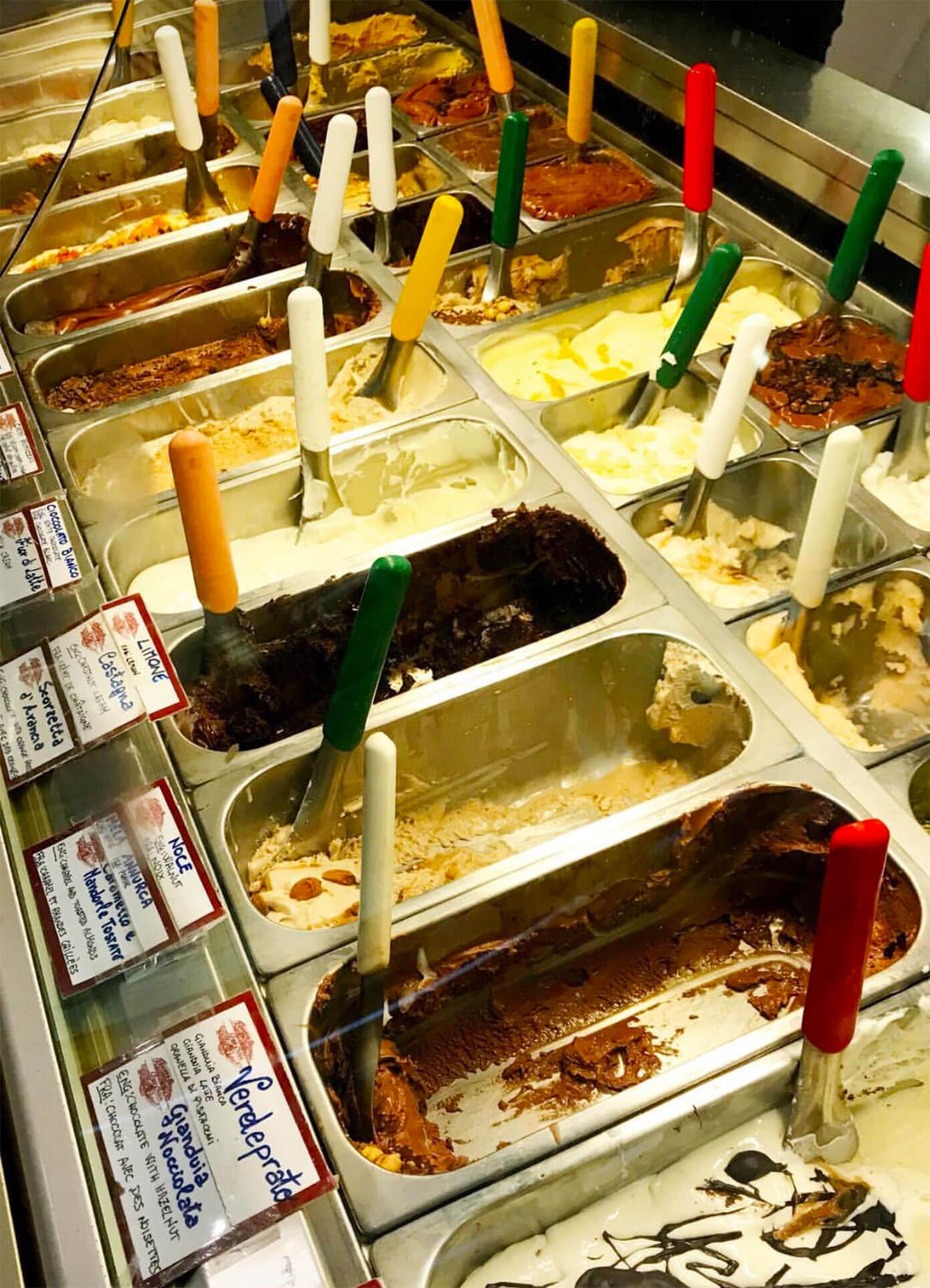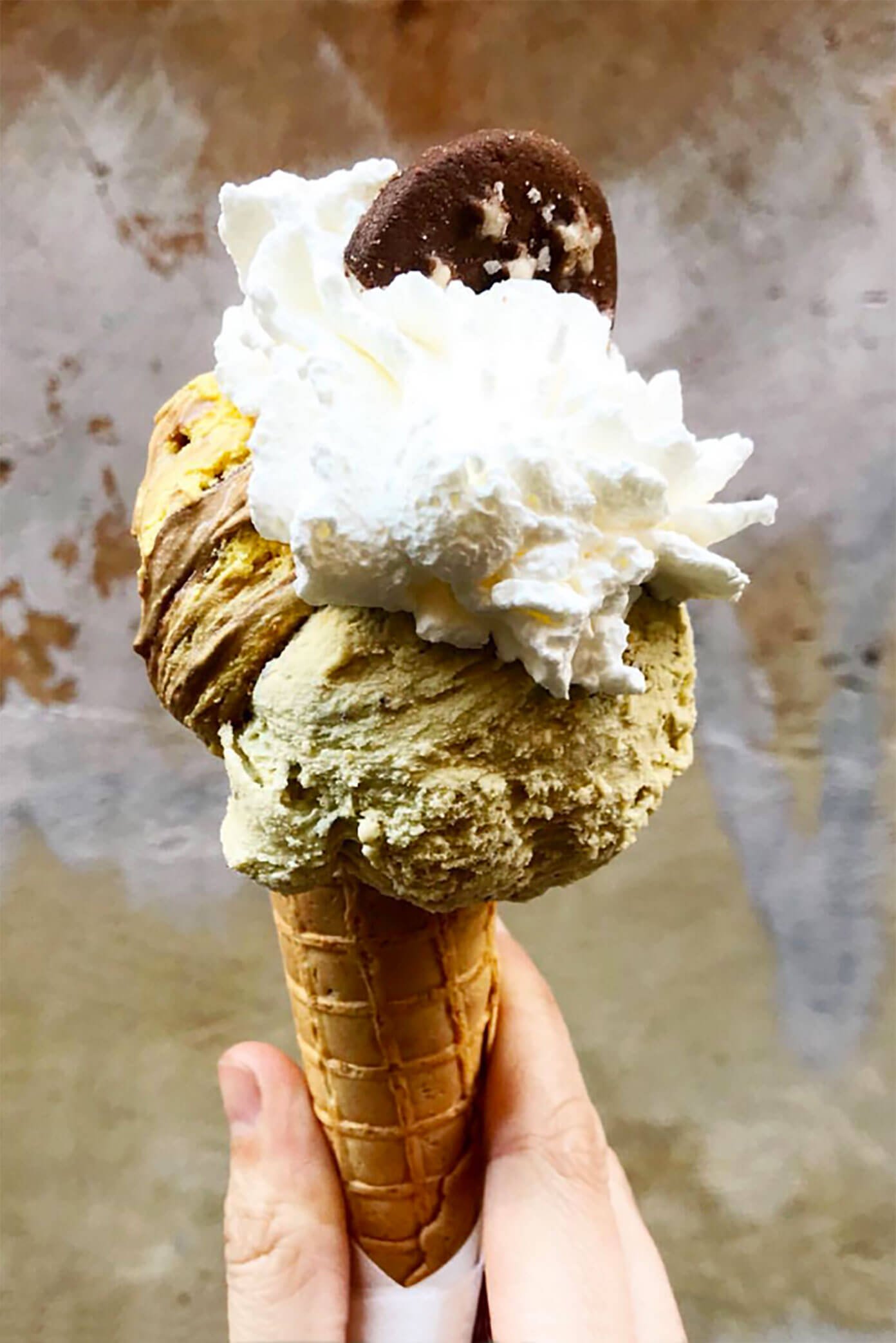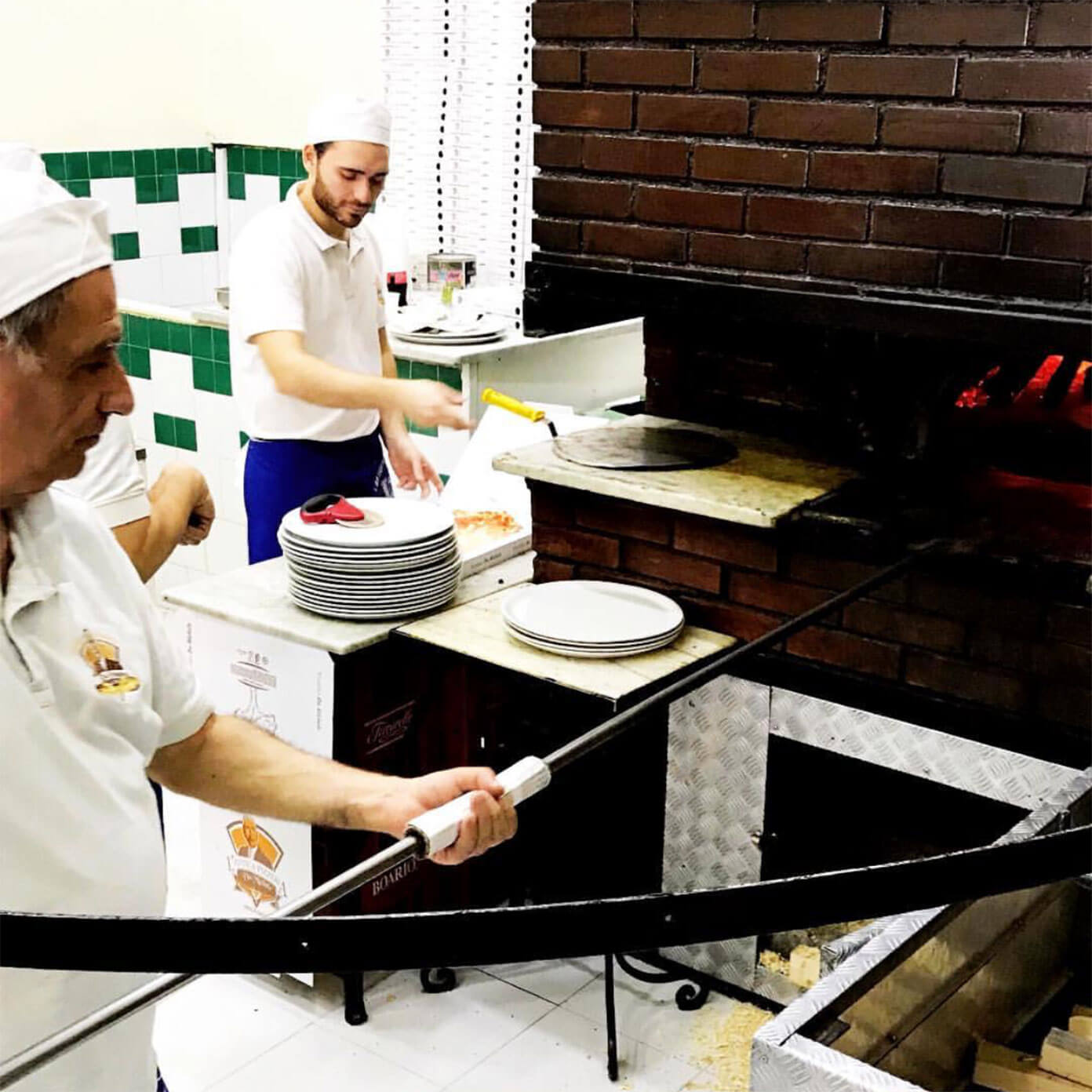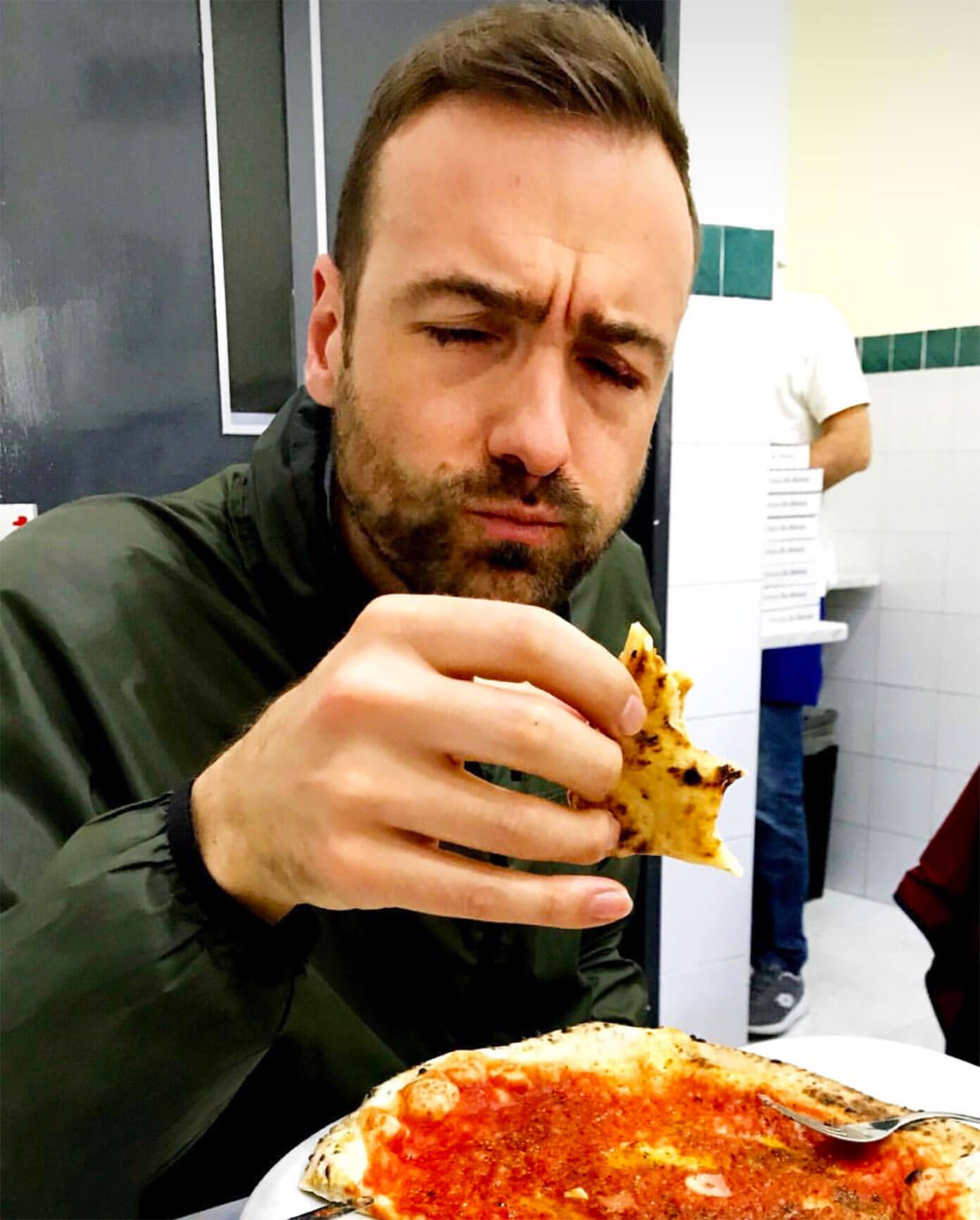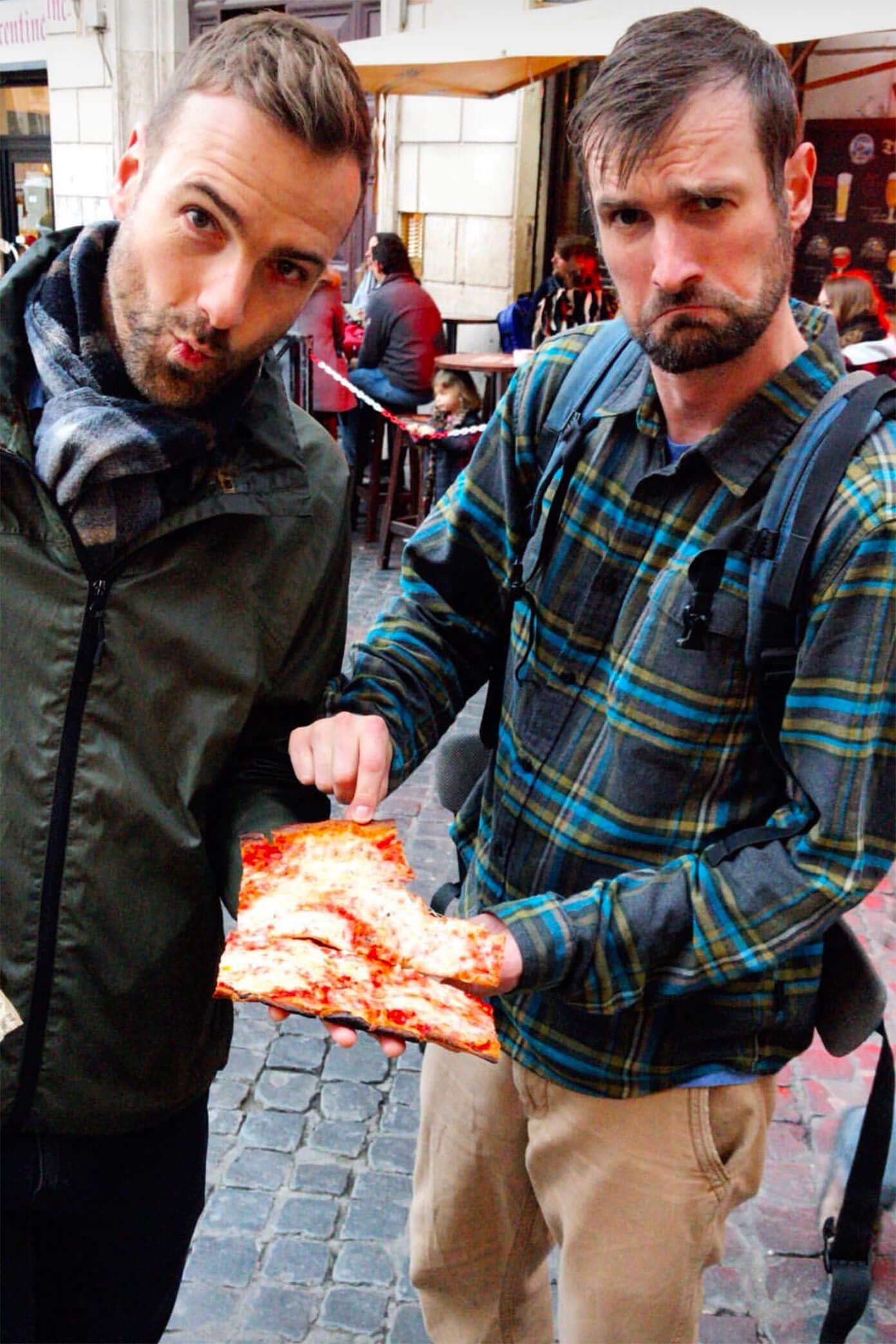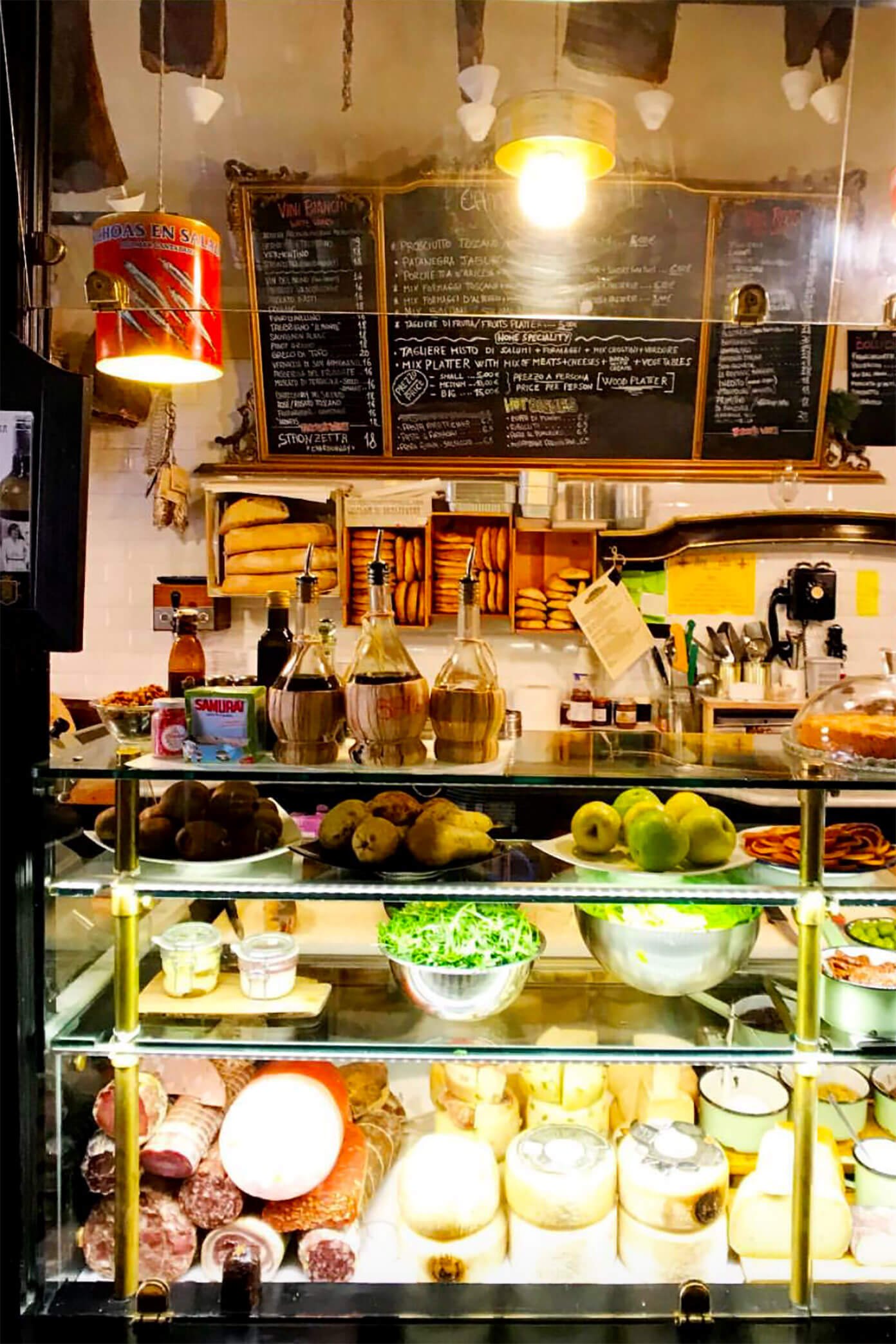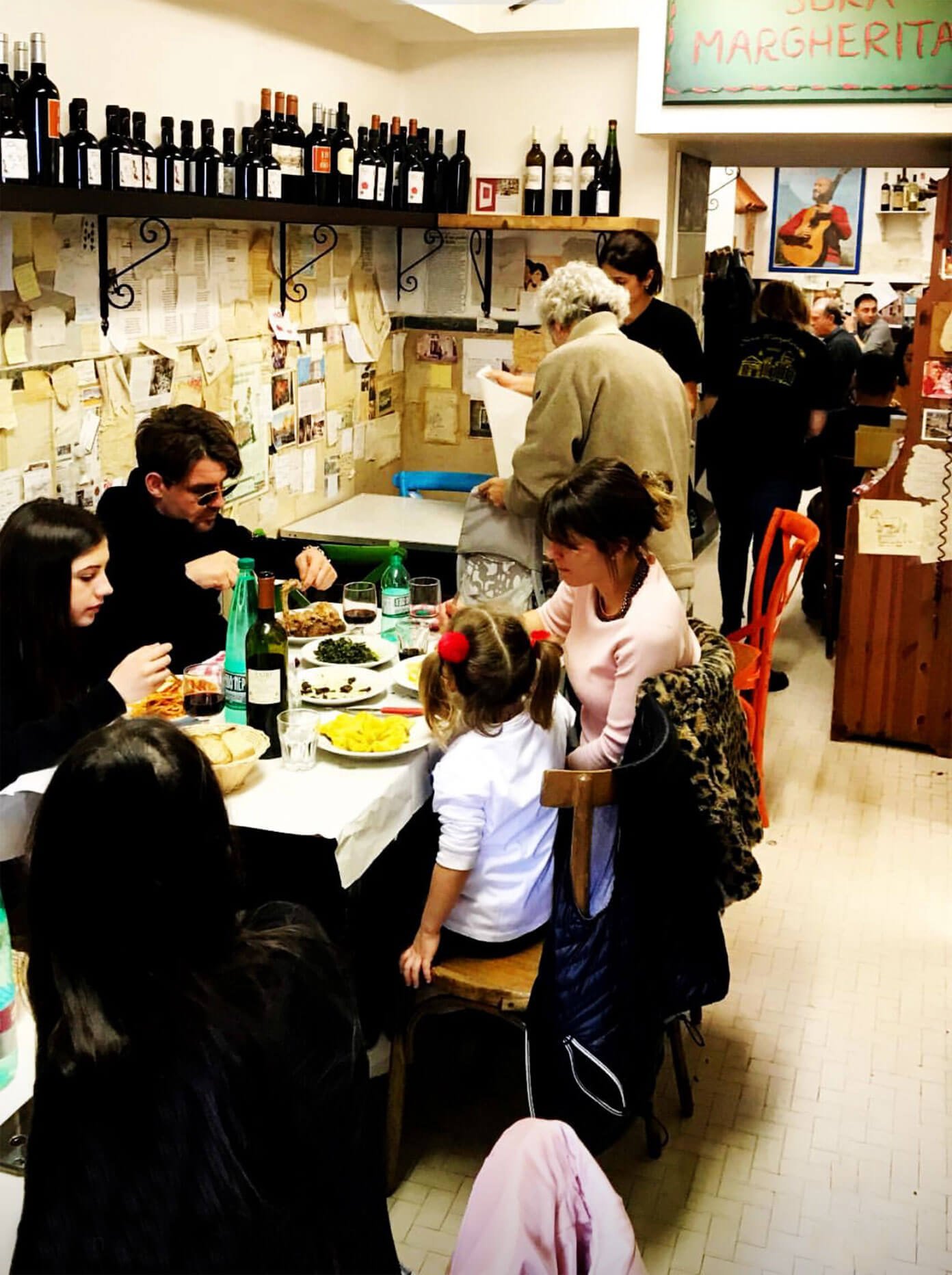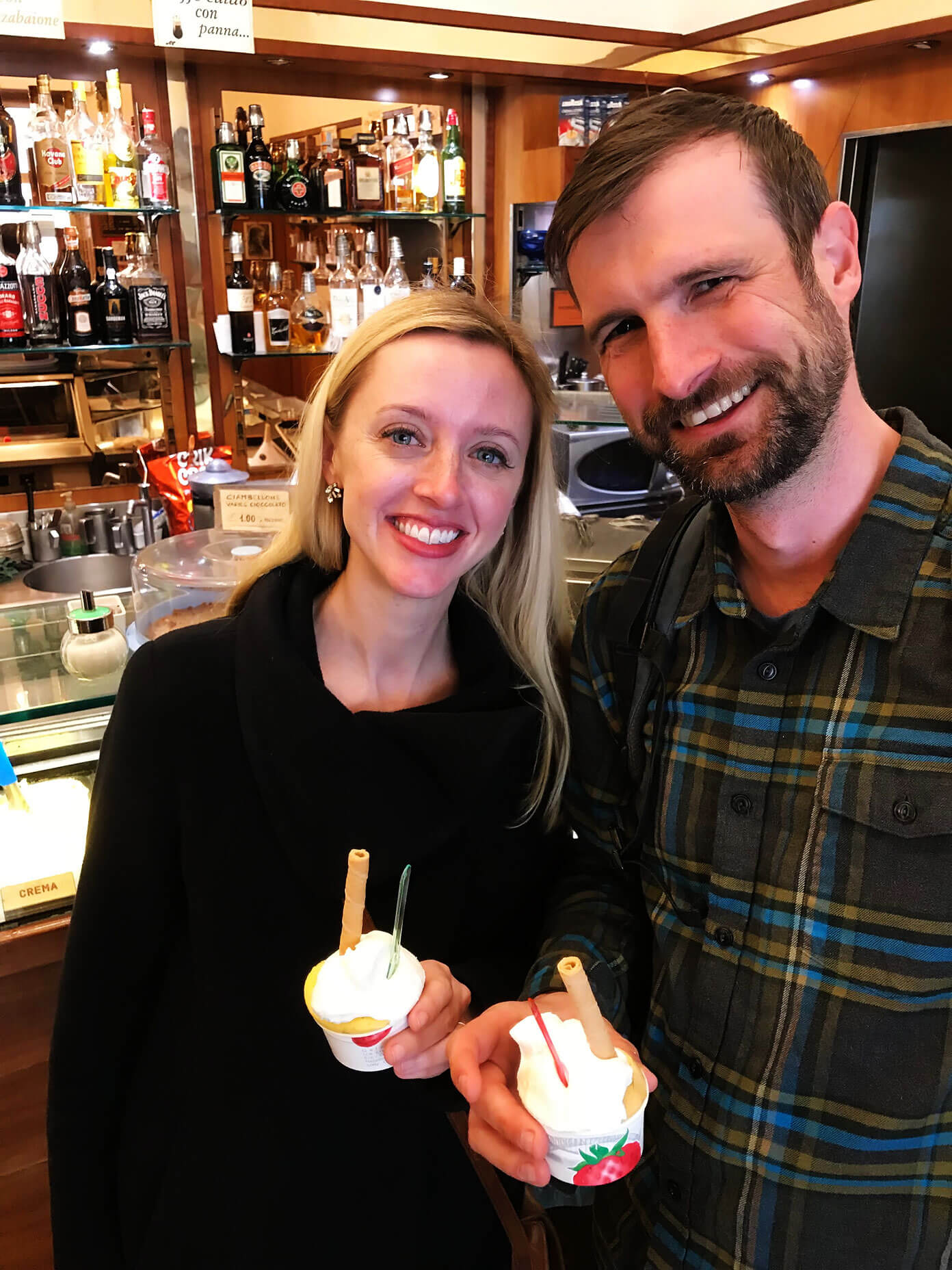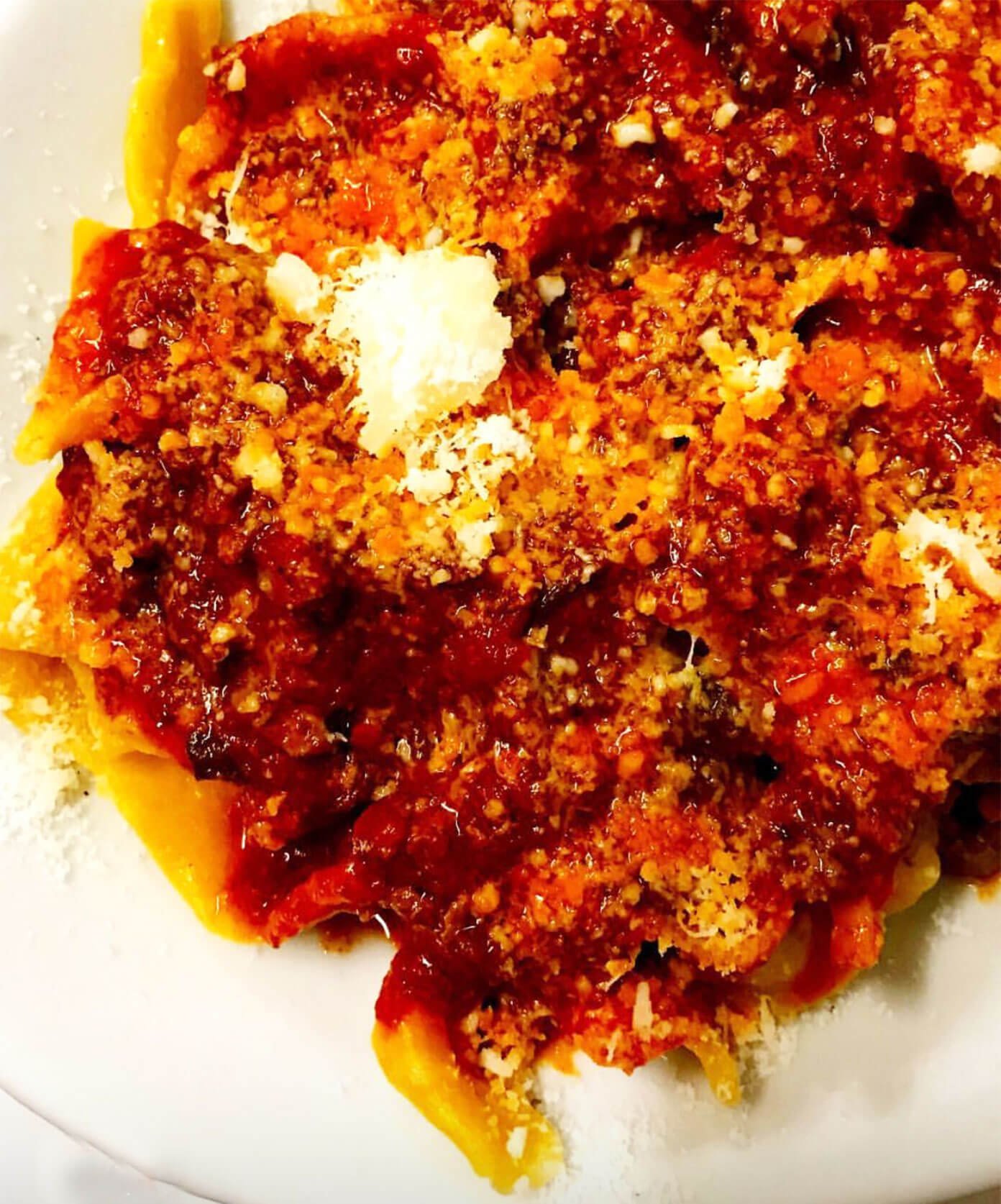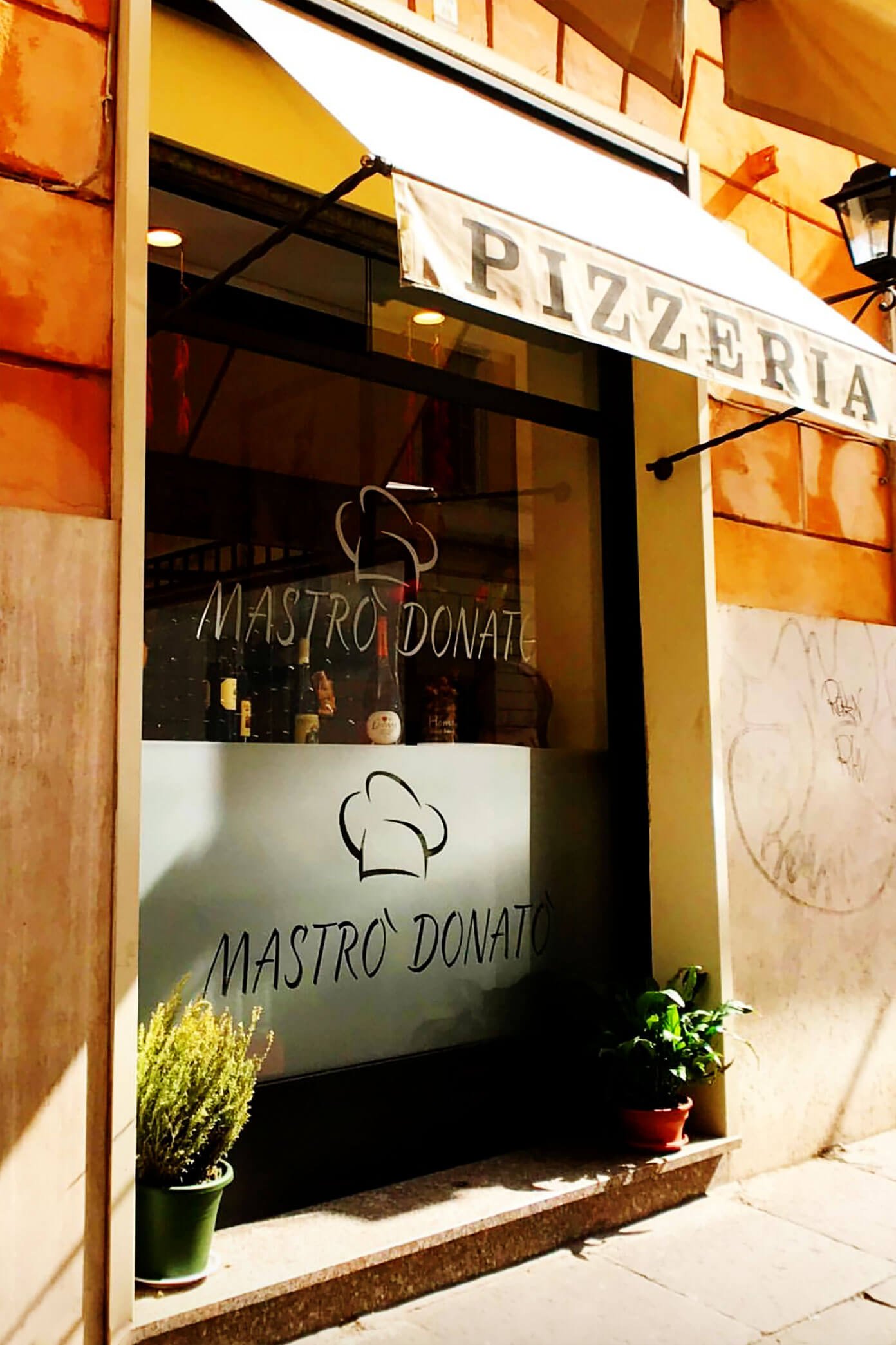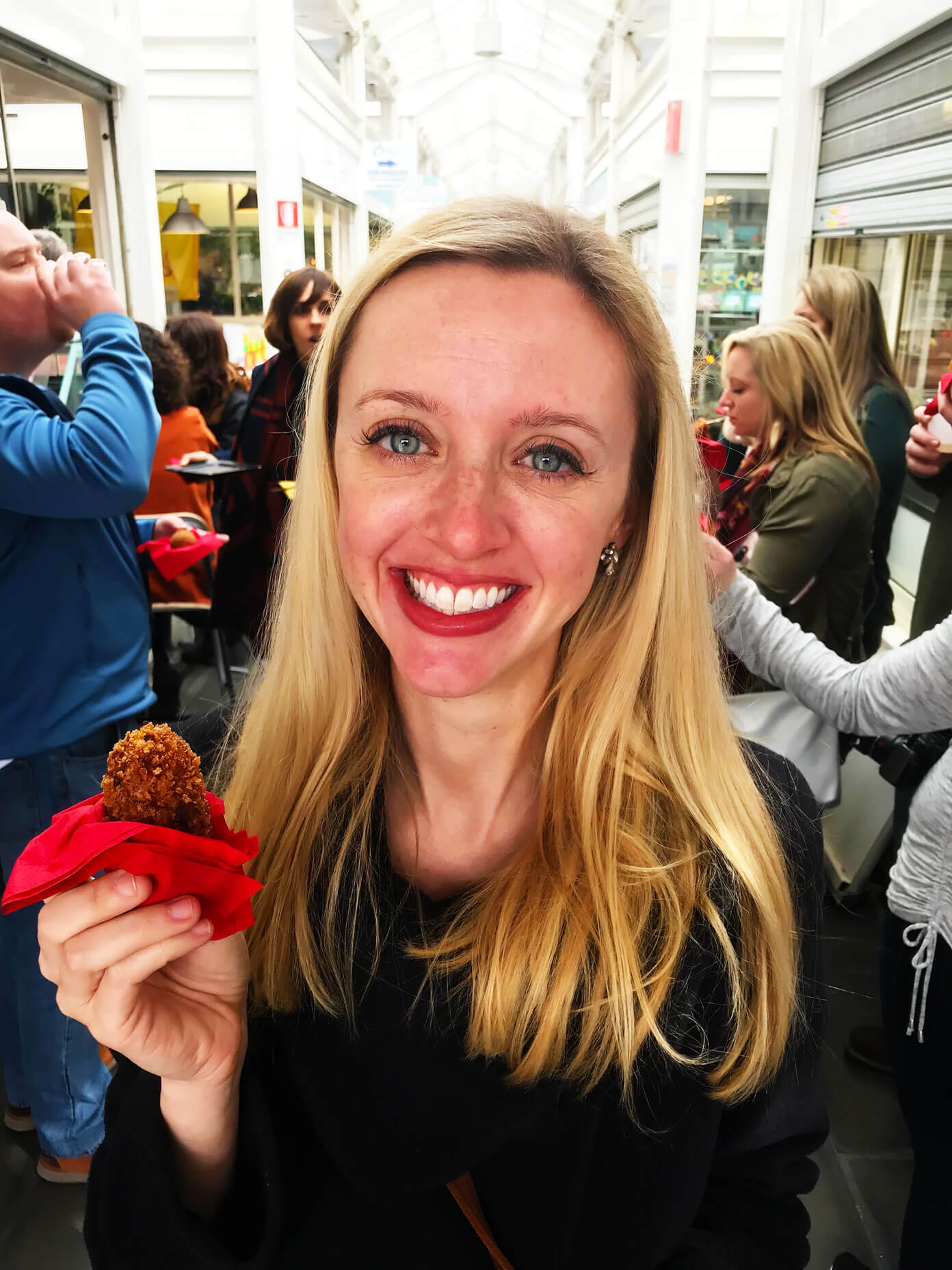 Where We Stayed
For the first time in our AirBnB history, I've gotta admit, we had a total dud.  Can't recommend it.  The exterior of the place was lovely (see below).  But when we arrived, the electricity was out, half of the bath and bed linens were missing, the heat wasn't on, the internet wasn't working, the girl who came to let us in was a half hour late, the owner was less than helpful, and — well — you get the idea.  ?
Ya win some, ya lose some.
We totally rolled with it.  But ha, this is one I won't be recommending.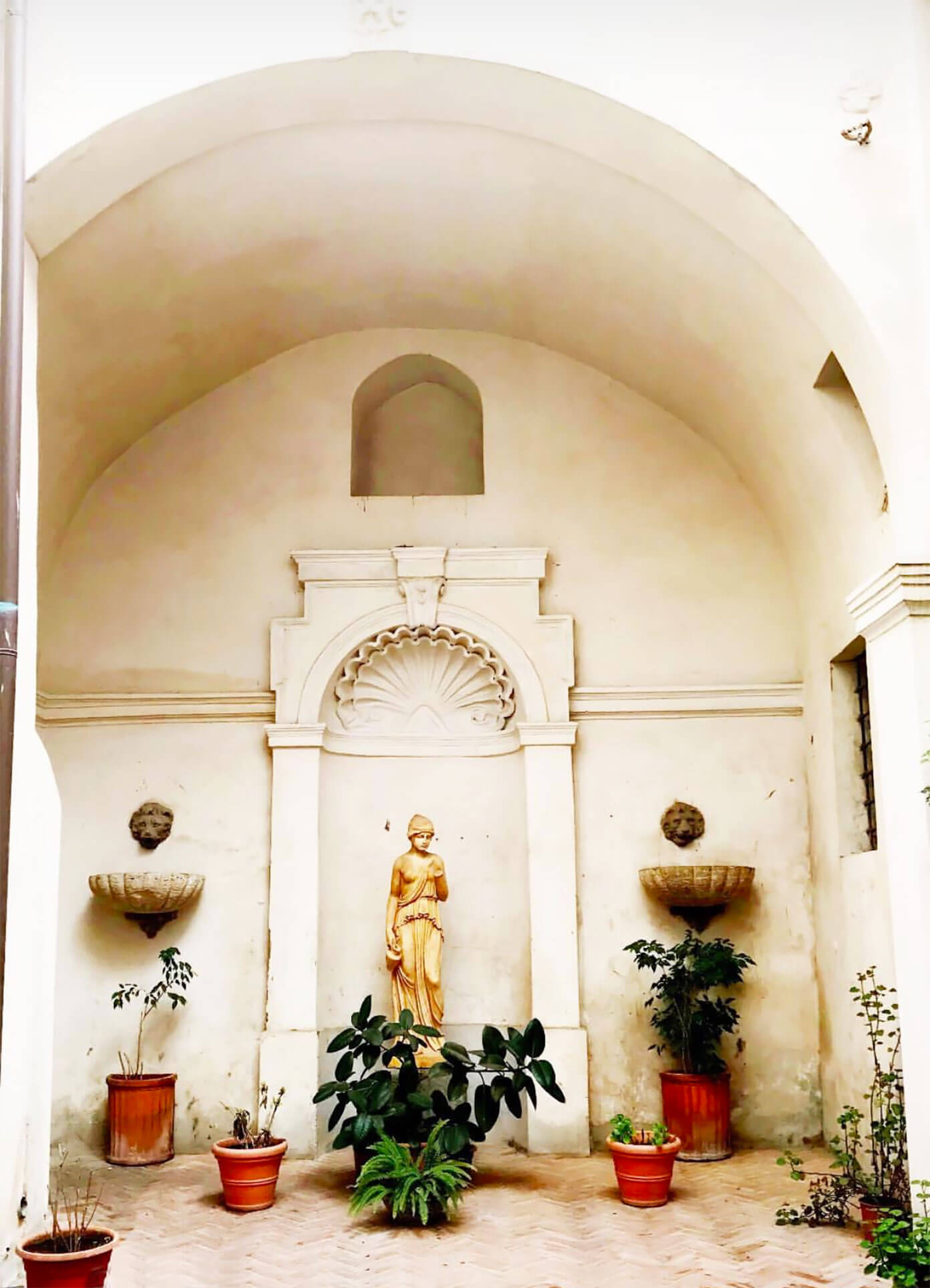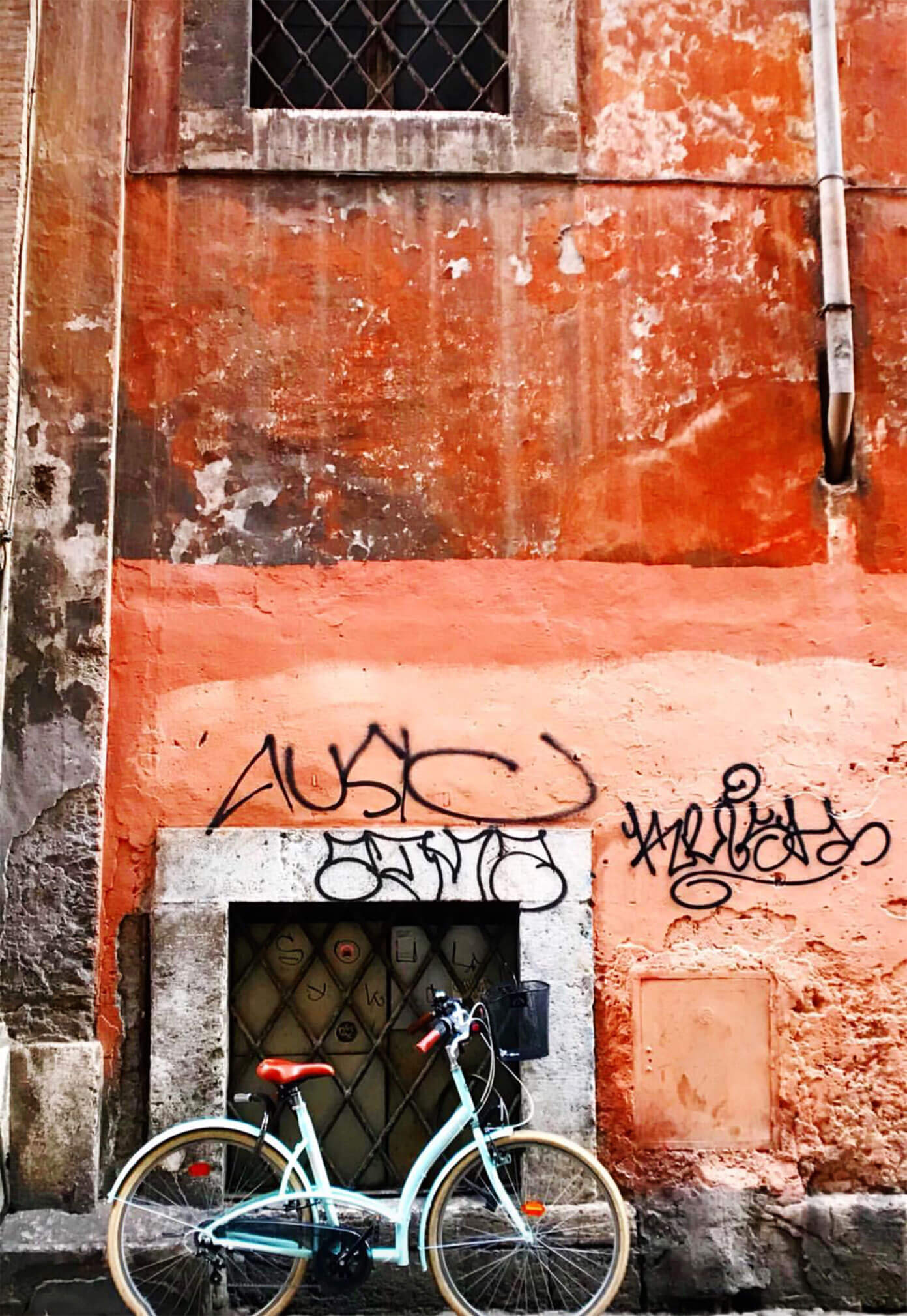 Grazie!
Again, just wanted to say thank you for all of your amazing travel recommendations.  This was such a memorable trip for the three of us, and I love that we will always have you all to thank for helping make it so special.  Cheers to more adventures to come!