Ali's Guide To Lisbon
This post may contain affiliate links. Please read my disclosure policy.
All of our best travel tips for where to eat, stay and visit in Lisbon, Portugal.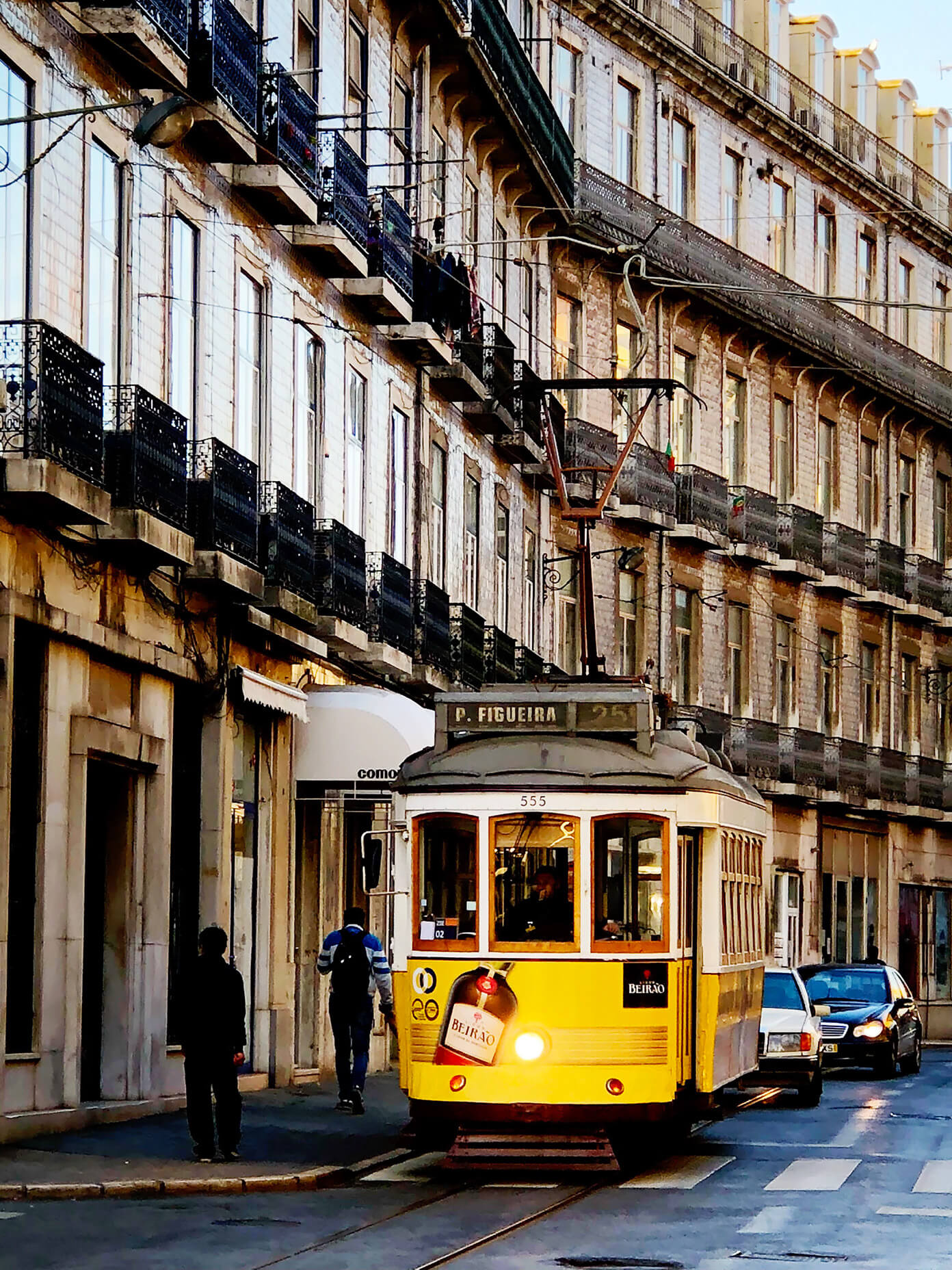 Well, I think this officially wins the award as the latest trip recap I've ever posted. (My apologies to those of you who keep asking for our travel recs!)  But this week, I finally finished editing our photos and travel notes from our trip to Lisbon and — wow — I was reminded all over again what a fantastic trip this was!
We actually planned this one at the very last minute, thanks to some $30 round trip airline tickets that we happened to spot online a few days beforehand. (Still can't get over these European airline deals!)  But Portugal had been at the top of our traveling bucket list ever since we had moved abroad, and we had a free weekend ahead. So even though it was a bit chilly at the time in mid-October, we decided to do what all of our European friends are teaching us to do and just go!
Sure enough, Lisbon did not disappoint. ♡
From its laid-back, gorgeous, history-meets-hipster vibe, to sparkling mosaic streets, to legendary Fado and hole-in-the-wall live music venues, to the iconic bright yellow trams, to sampling all of the tinned fish, caldo verde, salted cod, Ginjinha, vinho verde, and pastel de nata a girl could ask for — we fell hard for this beautiful city and its rich culture. We also really enjoyed learning more about the country's development over the past few decades after transitioning into a democracy. (Interestingly, Portugal was liberated from their dictatorship in '74, just a year before Spain in '75.)  So as you can imagine, all of the locals we talked to had fascinating stories to tell about these past few decades, especially about how the rise in tourism has completely changed their everyday lives, naturally both for better and for worse.
Without a doubt, though, our main takeaway from our trip was just how much pride the locals had in their beautiful culture. Everyone we met couldn't wait to introduce us to their favorite bottle of wine or local cheese, or direct us where to find the best live music in the neighborhood, or explain in detail exactly why pastel de nata is the best dessert in the world, or add to our ever-growing bucket list of other places in the country that we needed to visit. Which — of course — just made each experience all the more special. We loved how much everyone there loved Lisbon, and really hope to return someday!
That said, if you've been thinking about making a trip there yourself, I would totally say go now if you can before it gets even more inundated with tourists. (The city felt comfortably full of tourists while we were there in October, but everyone we talked to there was expecting tourism to rise exponentially in the next few years — oof.)  We are hoping to pop back over this year when it warms up to balance out our Lisbon experience with a visit to the beachy side of Portugal, working our way up the coast to Porto. So hopefully, more Portuguese travel recs to come soon.
But for today, here are all of the best places we went in Lisbon! As always, most of these recommendations came directly from your messages, so thank you for helping make our trip all the more delightful and delicious. If you have any additional recommendations, please leave them below for future travelers. And if you happen to go and use this guide, I would love to hear how your trip goes.
Alright, without further ado, here's Lisbon!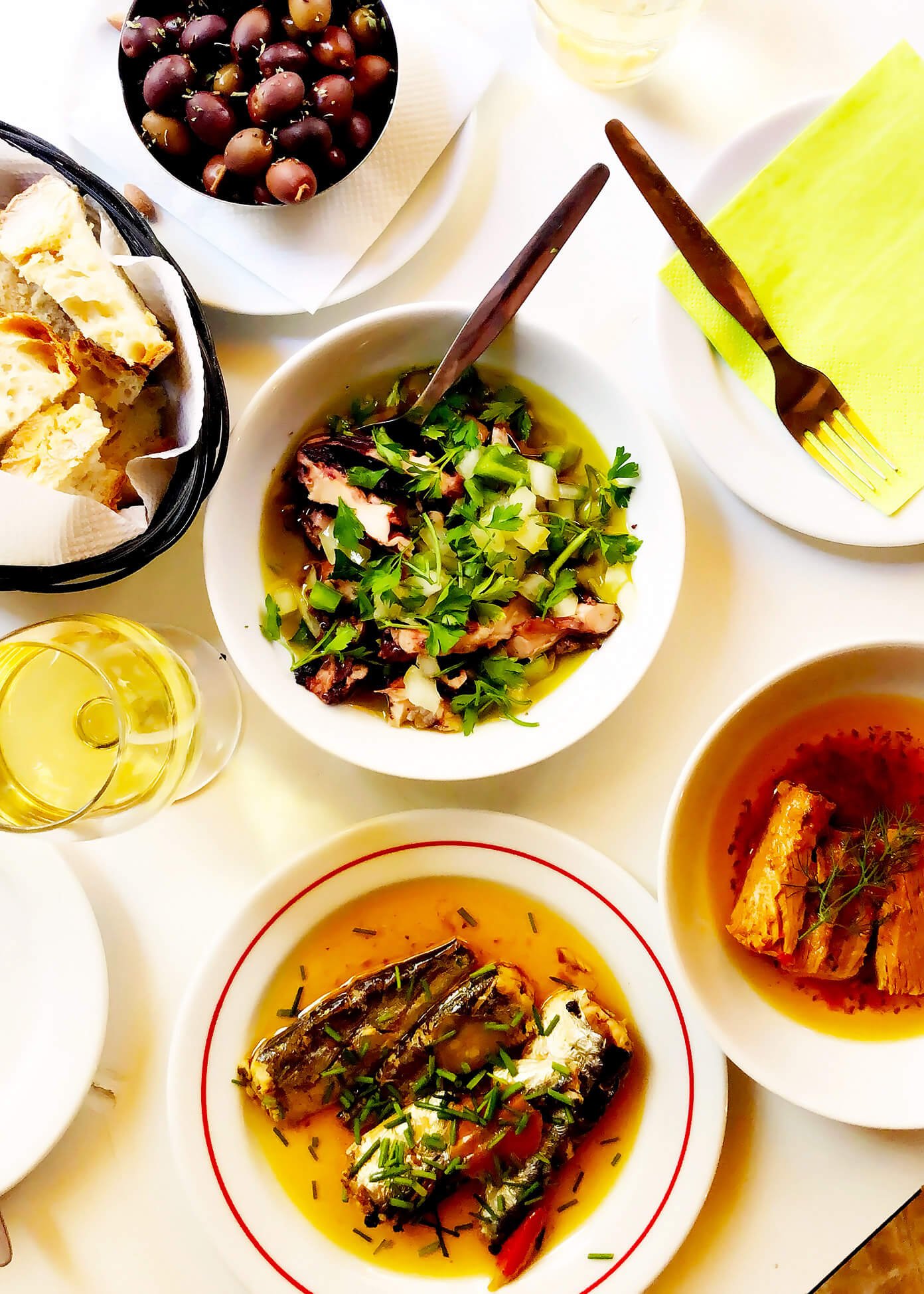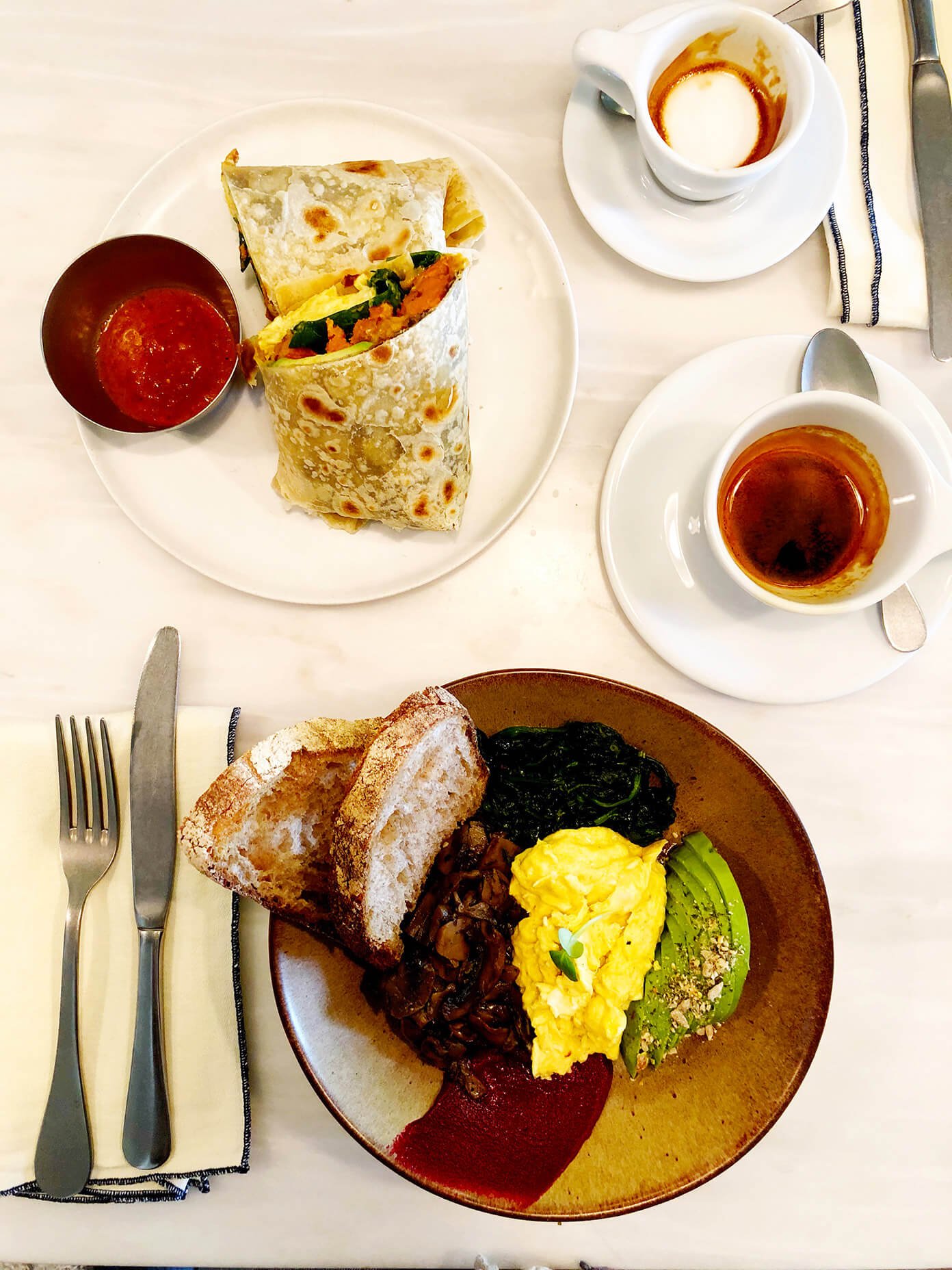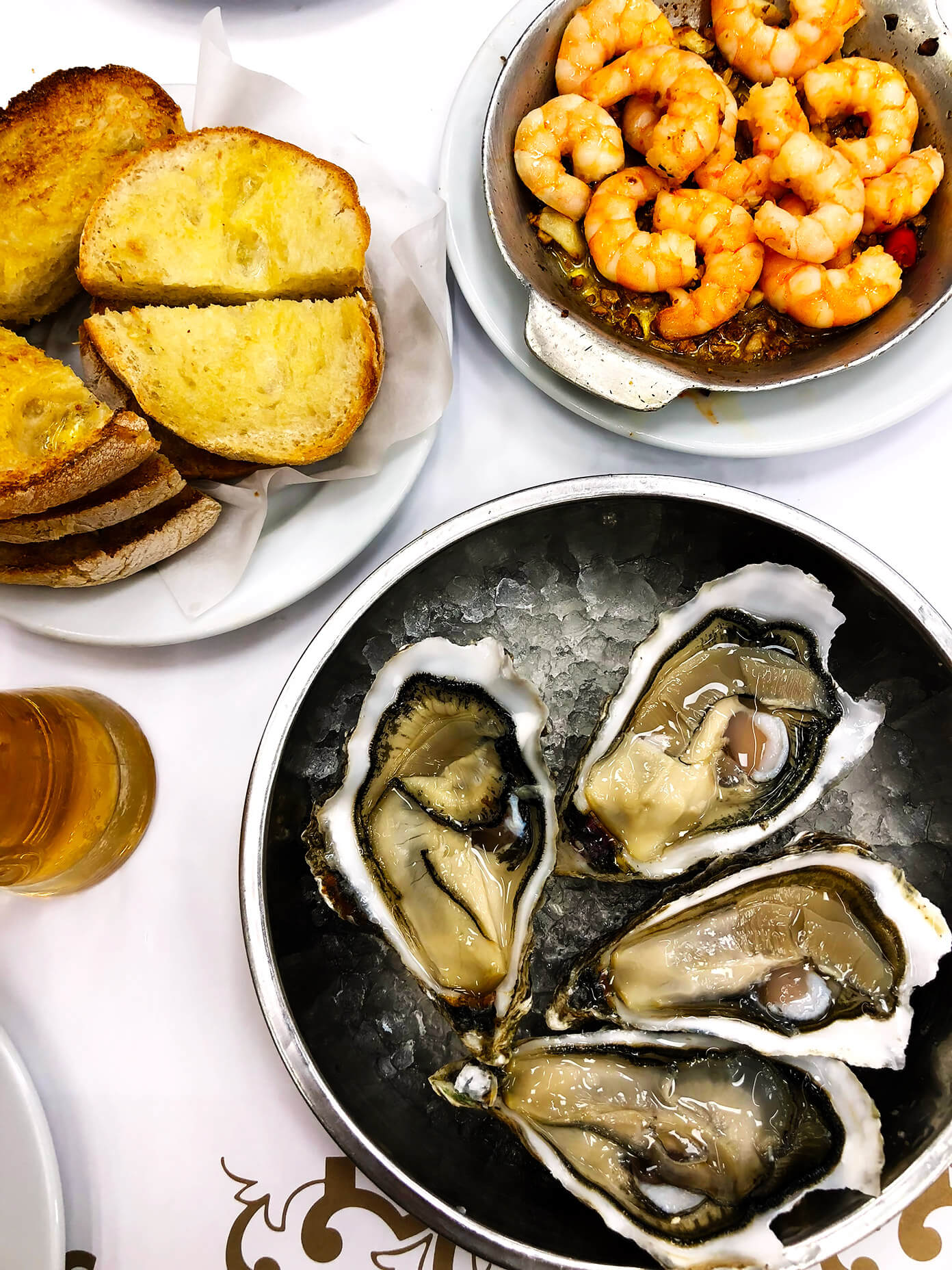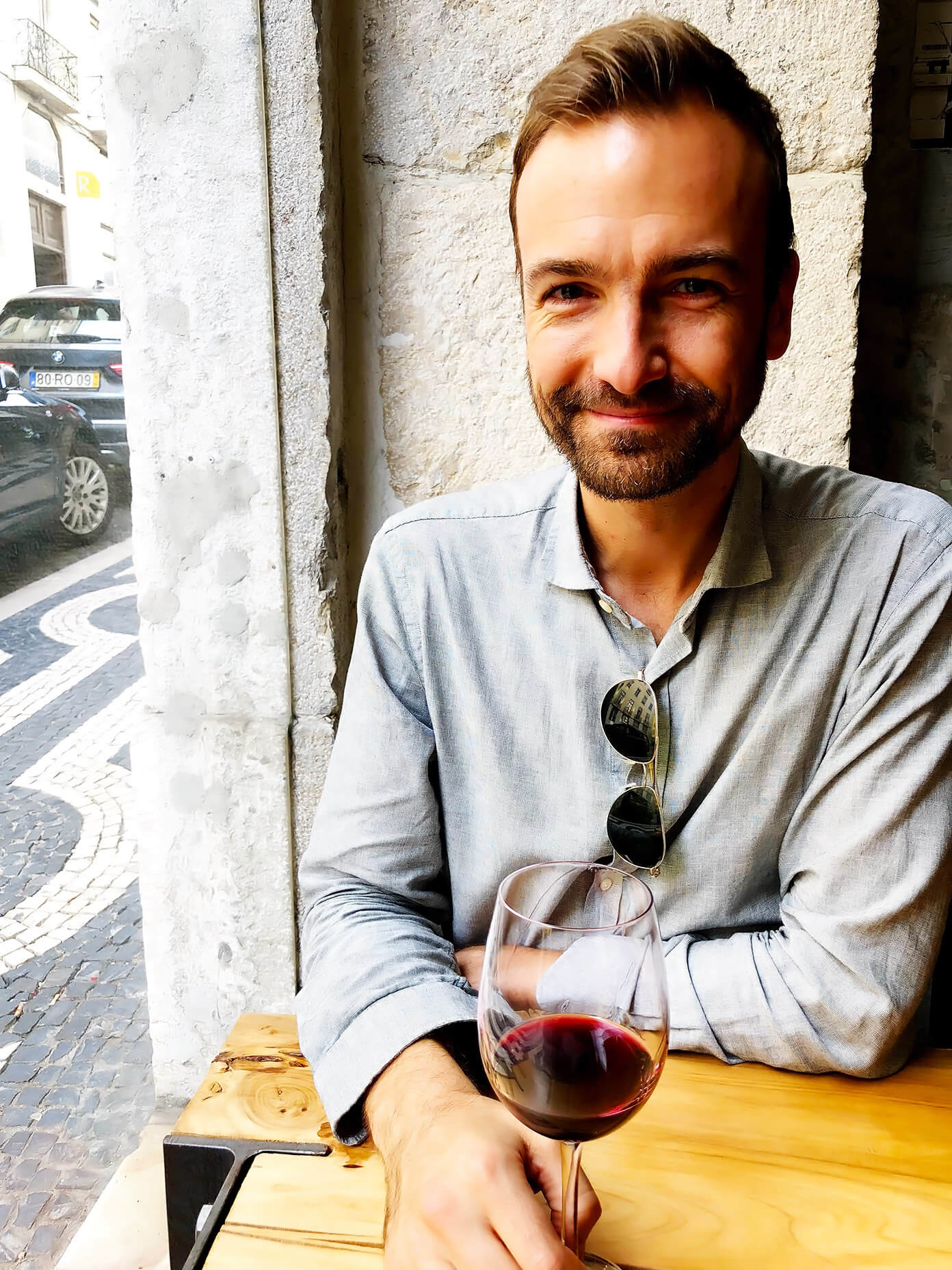 Where We Ate In Lisbon:
A Cevicheria: Tons of you messaged to say that this place was a must in Lisbon. And holy cow, I think I can honestly say that it was the best ceviche of my life.  Seriously, we had the absolute best meal here sampling four of their amazing ceviches, and loved the overall vibe of the place so much. Can't recommend it enough!
We ordered the tuna ceviche, salmon ceviche, pure ceviche and the green gazpacho with scallops. Amazing.
Also amazing, the complimentary cornbread and butter that they serve to start the meal. Like, wow.
They don't take reservations, so we arrived right when they opened over the lunch hour and managed to snag the last table. There was a long line when we left, so I'd recommend trying to get there early. That said — it's worth the wait.
By The Wine: We stopped by this beautiful wine bar for a quick drink one evening, and ended up staying at the bar for a few hours hanging out with some snacks because we loved it so much. They offer a great variety of Portugese wines, but our highlight of the night was actually the amazing cheese plate that we ordered — it was so good. The queijo de Azeitão was particularly memorable.
We sampled a few different wines and ordered the cheese plate with Azeitão.
Cervejaria Ramiro: We also received tons of reservations for this famous seafood stop in Lisbon, along with tips to arrive early because they don't take reservations. Lol, we did the exact opposite, and happened to be walking by right in the middle of the dinner hour. So we took a number from their handy system, went across the street to grab a drink, and came back an hour later and were seated right away! The restaurant is bustling inside in the best of ways, and their amazing bread, fresh seafood and draft beers did not disappoint. We loved it.
We ordered the crab, shrimp with a garlic sauce (our favorite), oysters, bread and beers.
Comoba Lisboa: We just stumbled on this little gem while we were out for a walk one morning, and absolutely loved it. Cute, trendy, healthy, organic, and really really delicious!
We ordered the sweet potato breakfast burrito (amazing), a bowl with mushrooms, kale and eggs (can't remember the name, pretty good), a matcha latte and flat white.
Confeitaria Nacional: This classic 190-year-old bakery happened to be located just down the street from our hotel, so we stopped by daily to enjoy a little pastel de nata for dessert. Loved this place.
Fábrica Coffee Roasters Lisboa: Cute little hipster coffee shop that's rumored to make some of the best pour-over in Lisbon. It was definitely the best that we had.
I had pour-over coffee and Barc ordered an espresso.
Ginjinha Sem Rival: Ginjinha, an iconic Portuguese cherry liqueur, is a must-try while in Lisbon. And this little joint is the perfect place to try it. There are no tables, just a stall with a single person working behind the bar surrounded by bottles of the house ginjinha. Tourists and locals alike pop in for a quick tasting (they're short pours), and then head out again on their way.
Nova Wine Bar: We wrapped up our time in Lisbon with a drink at this charming little wine bar, which came highly recommended by a friend, and loved it. We got to know the owner a bit — a cool guy who recently left the world of advertising to pursue his dream of opening a wine bar — and he recommended two great wines for us to try. If you can nab the window seat, we can vouch that it's the perfect place to cozy up for a few hours.
We ordered a few glasses of wine.
Pastelaria Alcoa: One of Lisbon's celebrated pastry makers in the heart of old town. If you're looking for delicious (and very Instagram-able) desserts, this is the place to go!
We ordered a few cute pastries.
Sol e Pesca: Oh my goodness, I loved everything about this place. Located on Lisbon's iconic "pink street", this tiny little joint is decorated from floor to ceiling in quirky fishing kitsch, and the menu is 100% dedicated to tinned fish. We couldn't choose between the dozens and dozens of gorgeous tins on display there, so asked our server for recommendations. Turns out that the fish are served topped with all sorts of fresh garnishes, and when washed down with vinho verde, the meal was perfection. Loved, loved, loved this spot.
We ordered various tinned fish, bread and vinho verde.
Taste of Lisboa Food Tour: We kicked off our time in Lisbon with this food tour, and it was an absolute highlight of our trip! See more details below.
Time Out Market: We ducked into this food hall on a rainy morning and did some sampling from the collection of trendy food stalls. They have everything here from Portuguese food to pizza to ramen to wine bars to high-tech craft beer stops and more, plus a produce market hosted by the culture/arts magazine by the same name. Overall, it seemed a little pricey, and Barclay and I more prefer the vibe of little local joints. But if you're into food halls, it's a great place to sample little bites from some of Lisbon's most popular chefs.
I forgot to write down which restaurants we visited. But we sampled some caldo verde, an assortment of Portuguese cheeses, and vinho verde.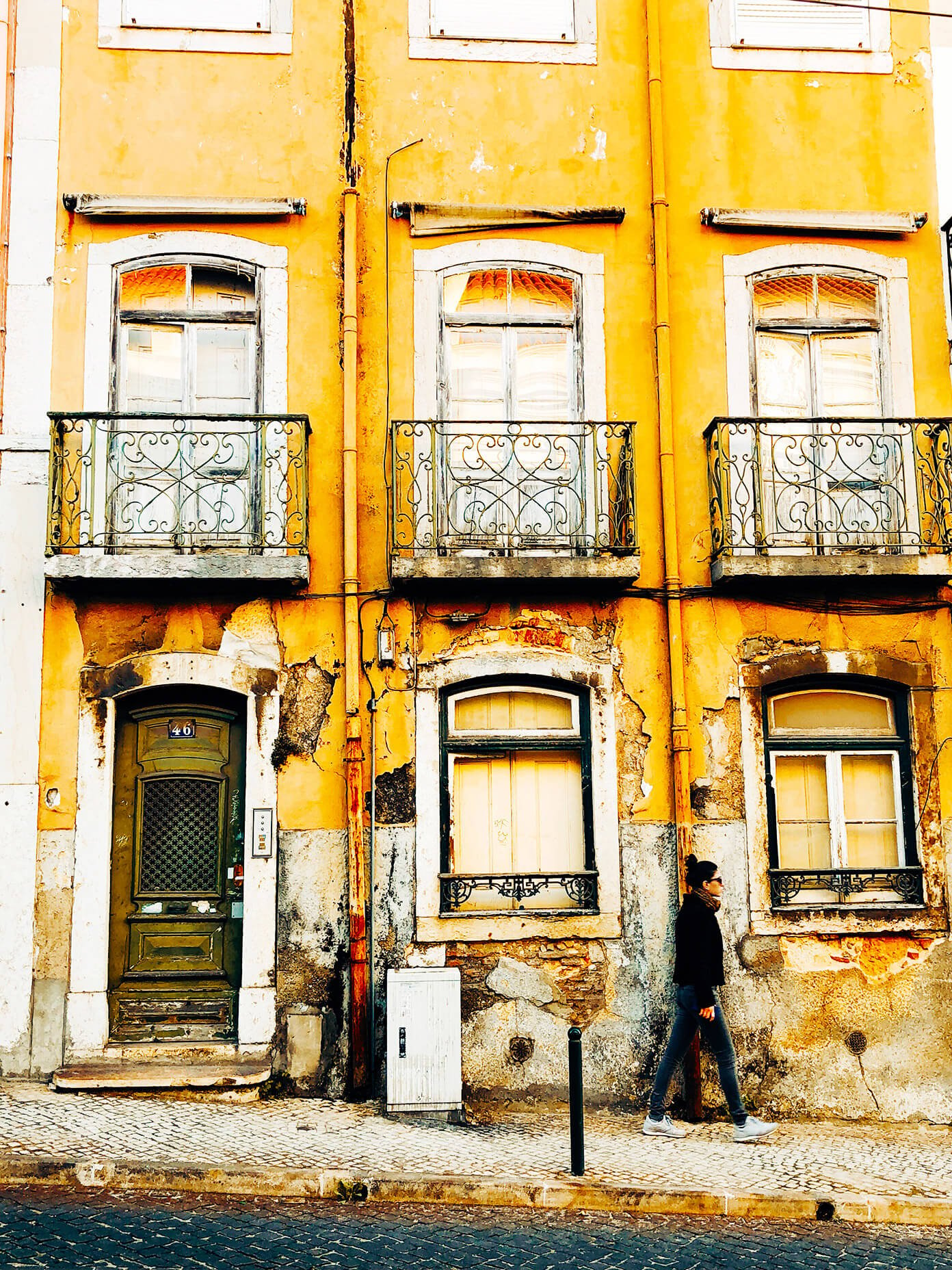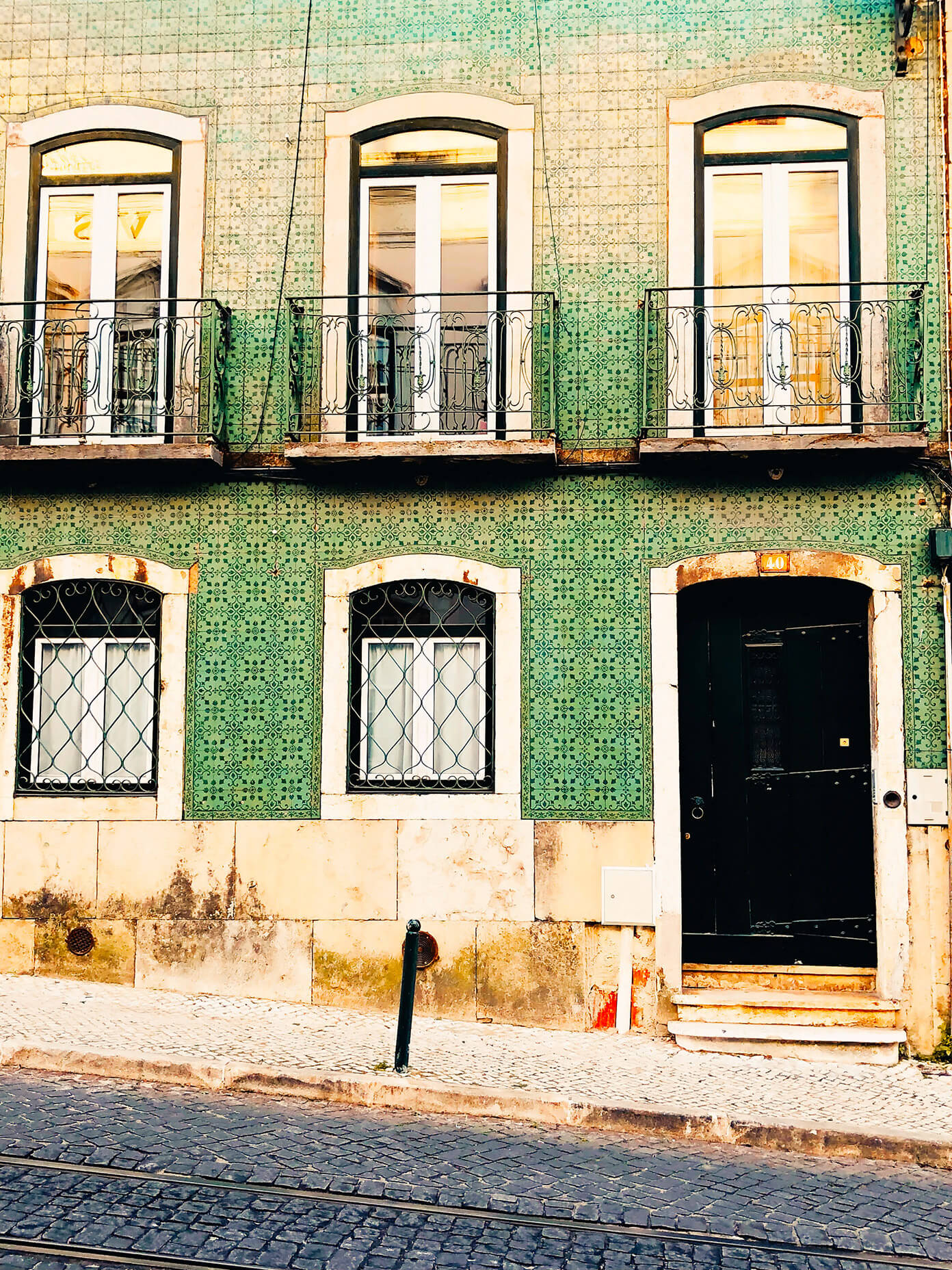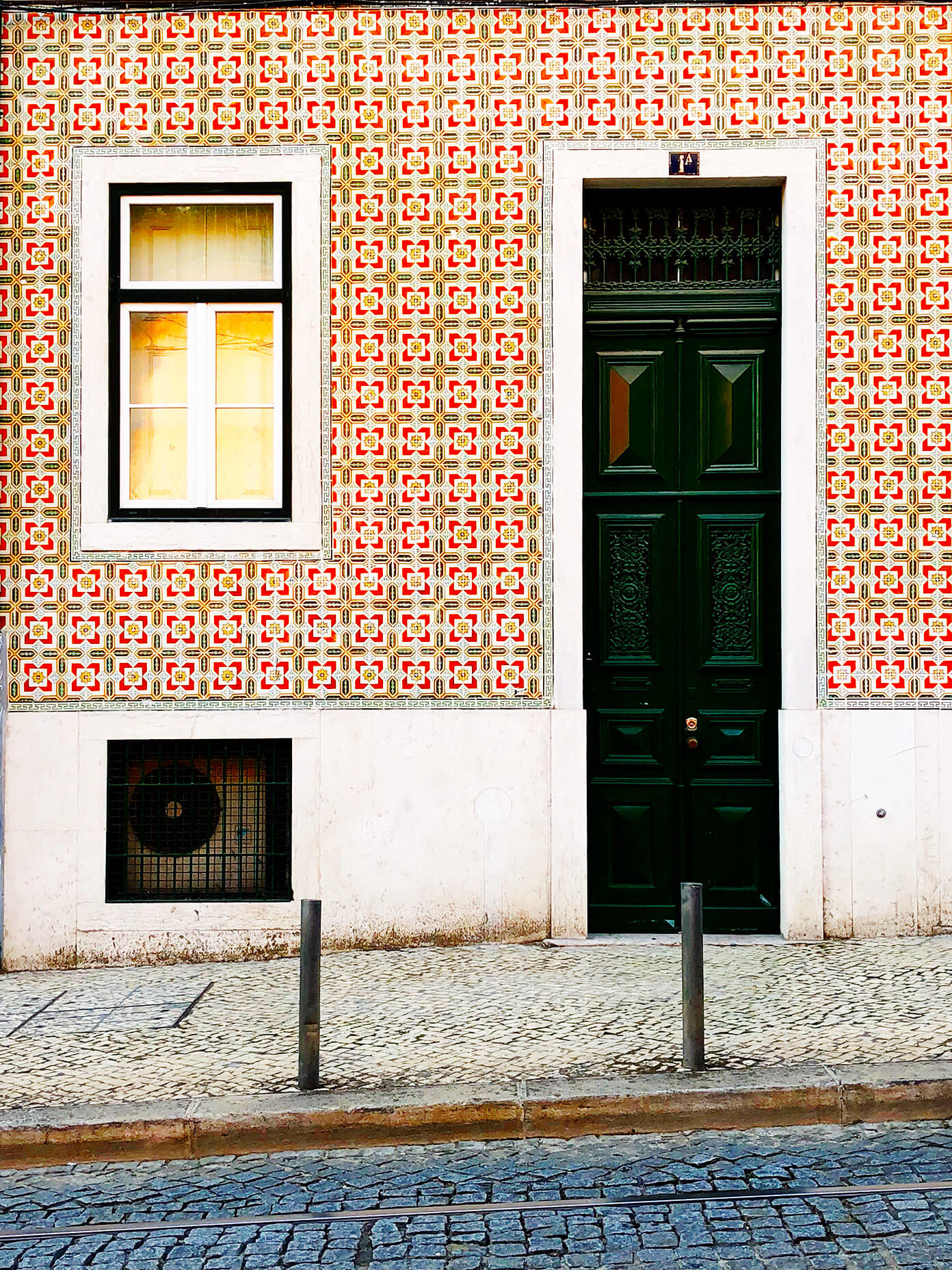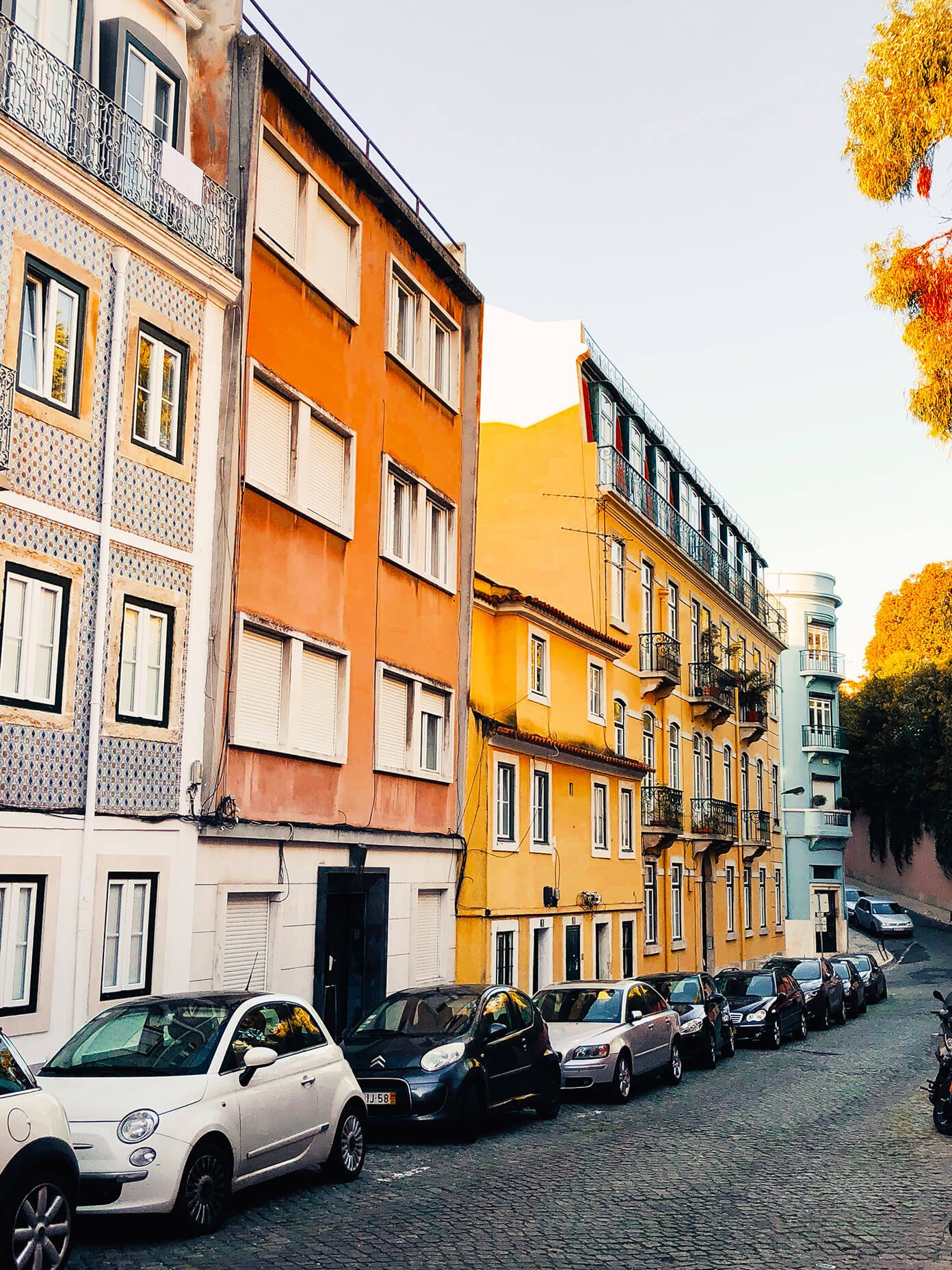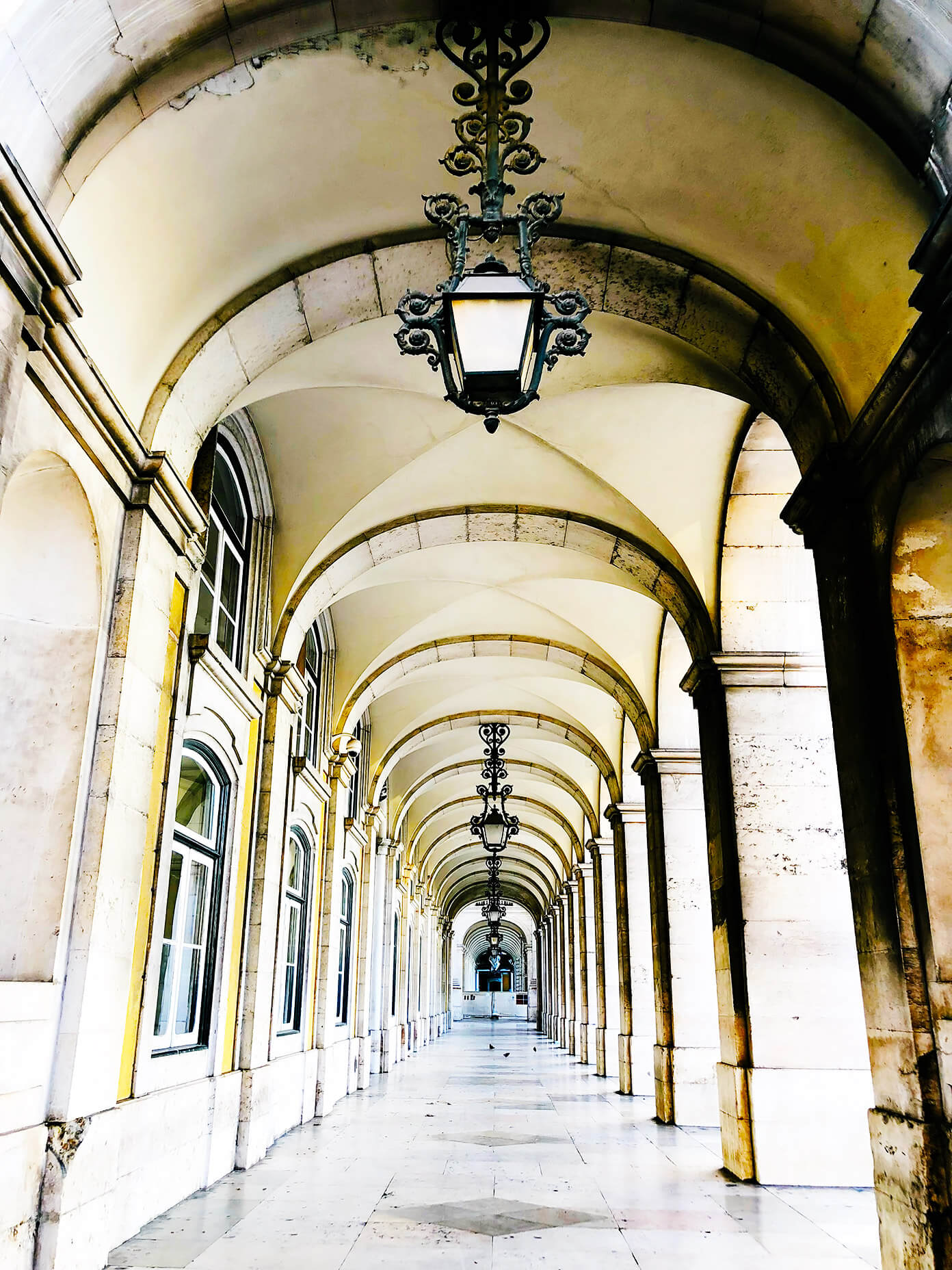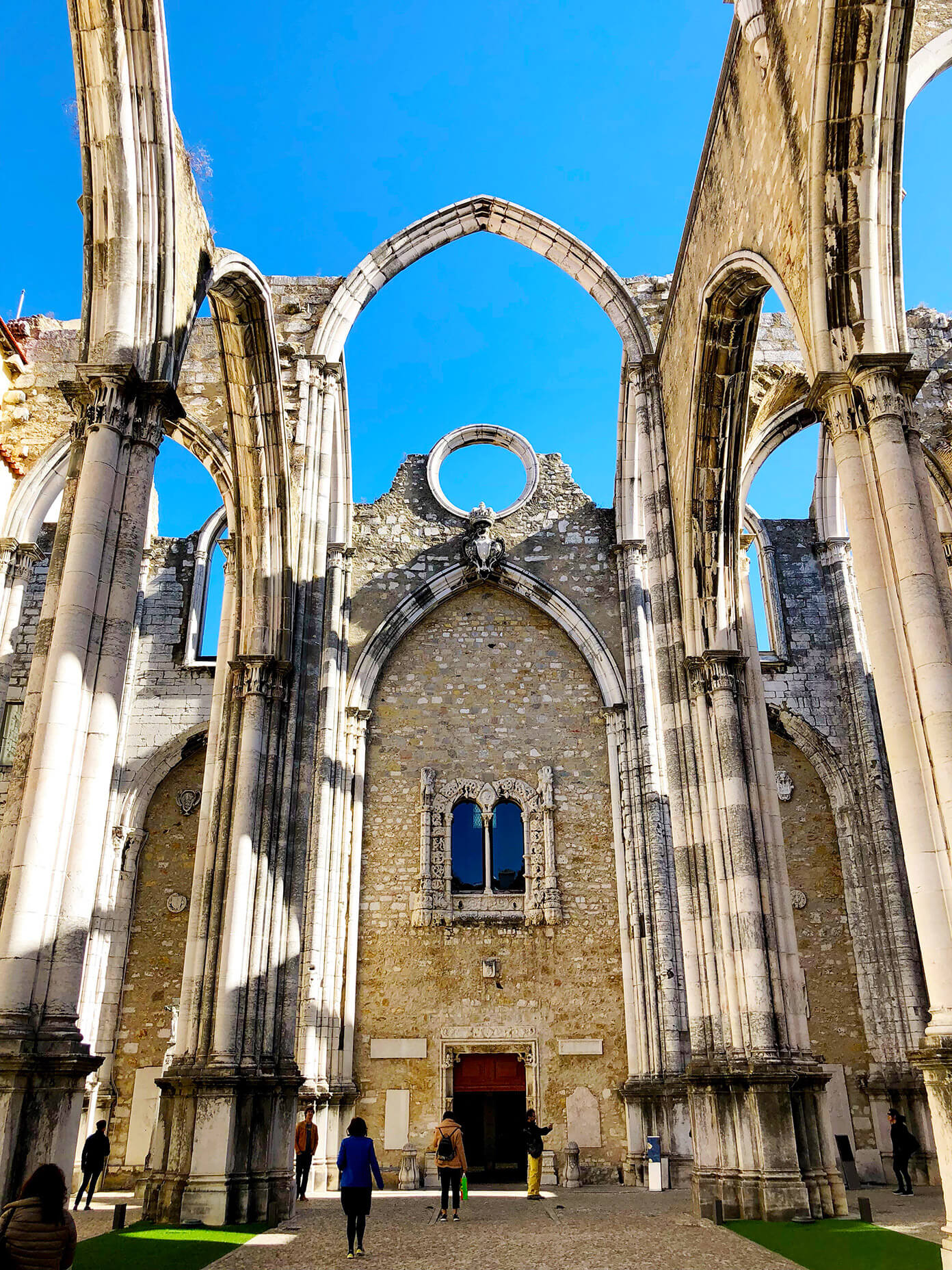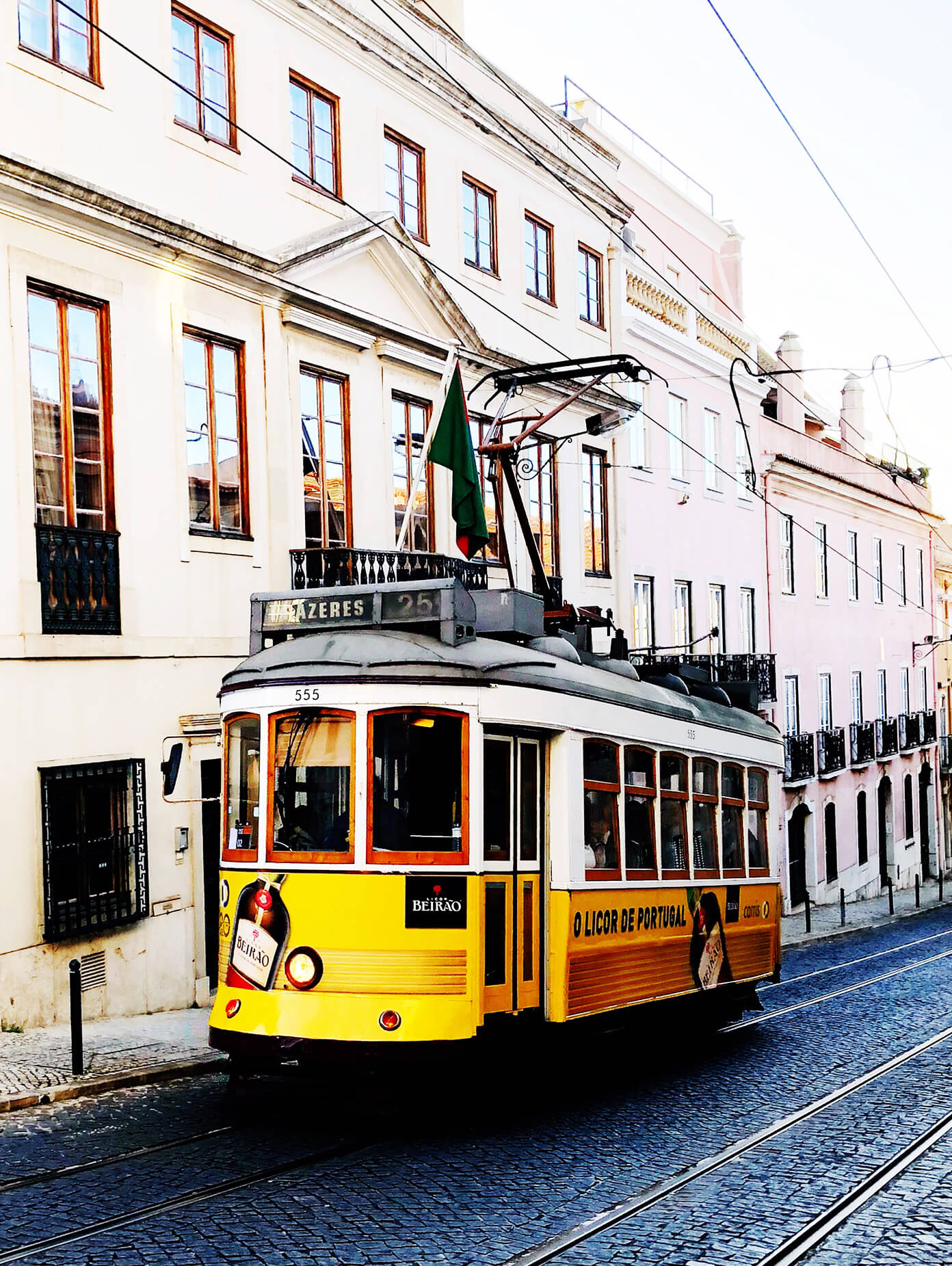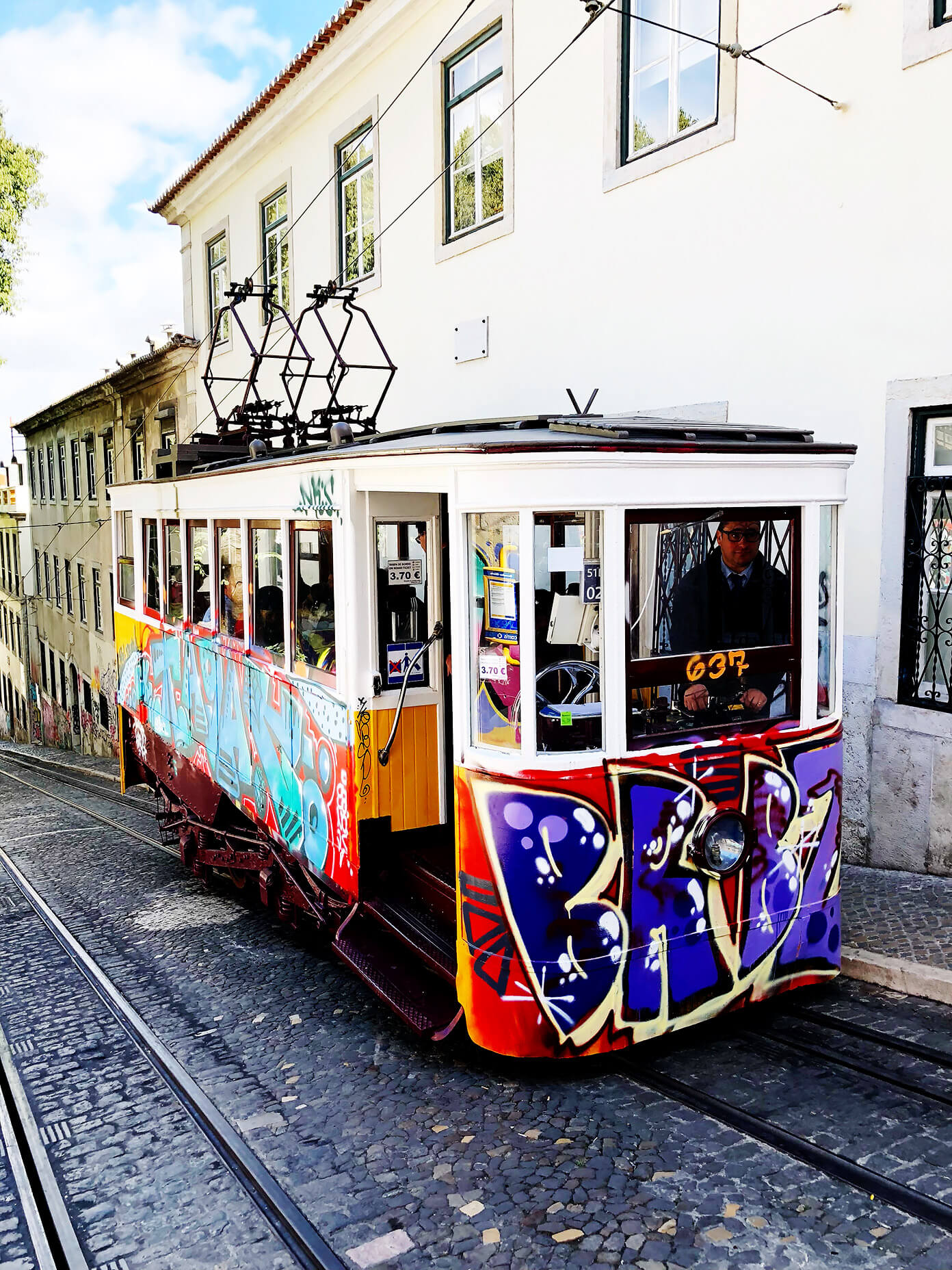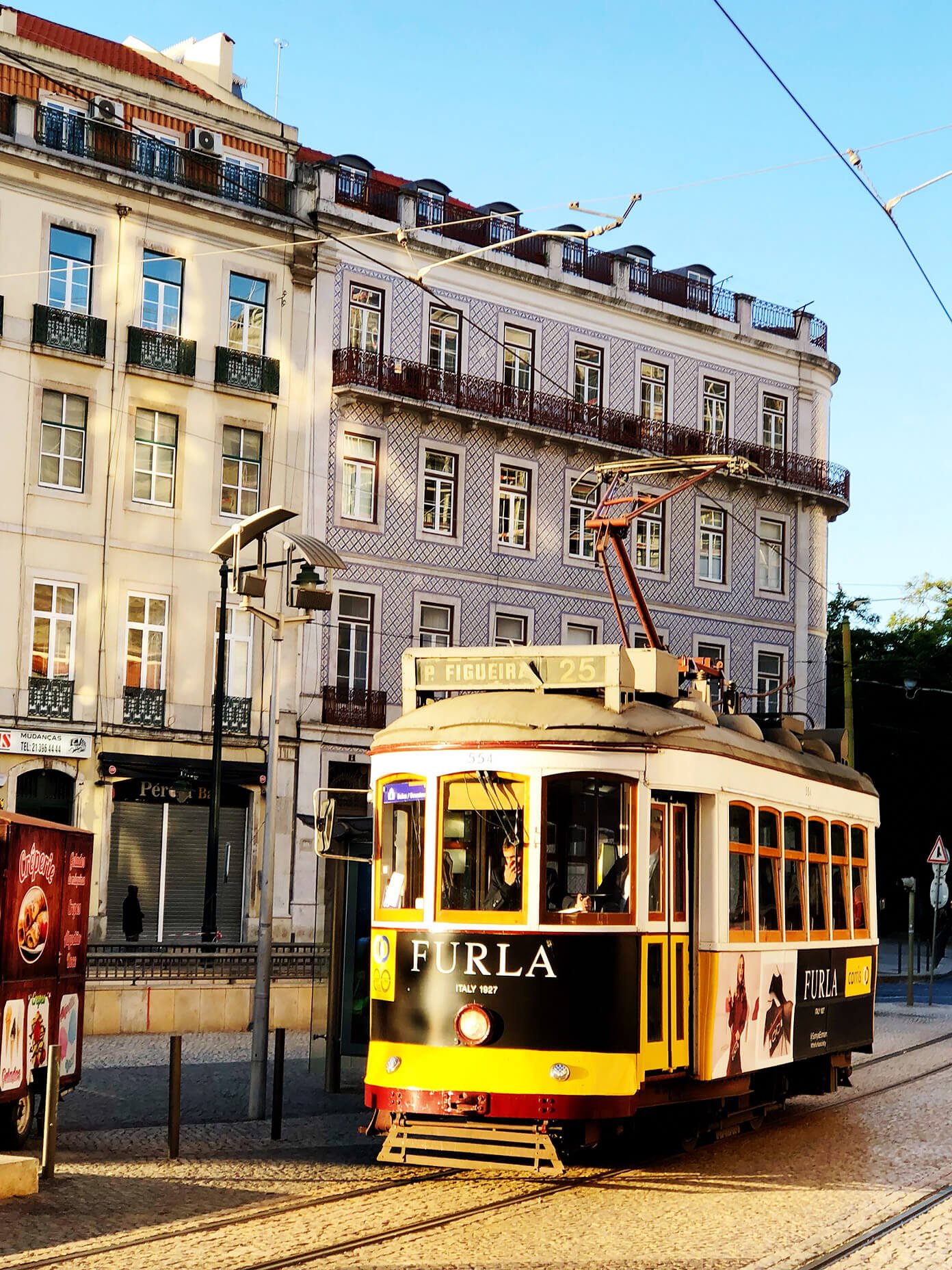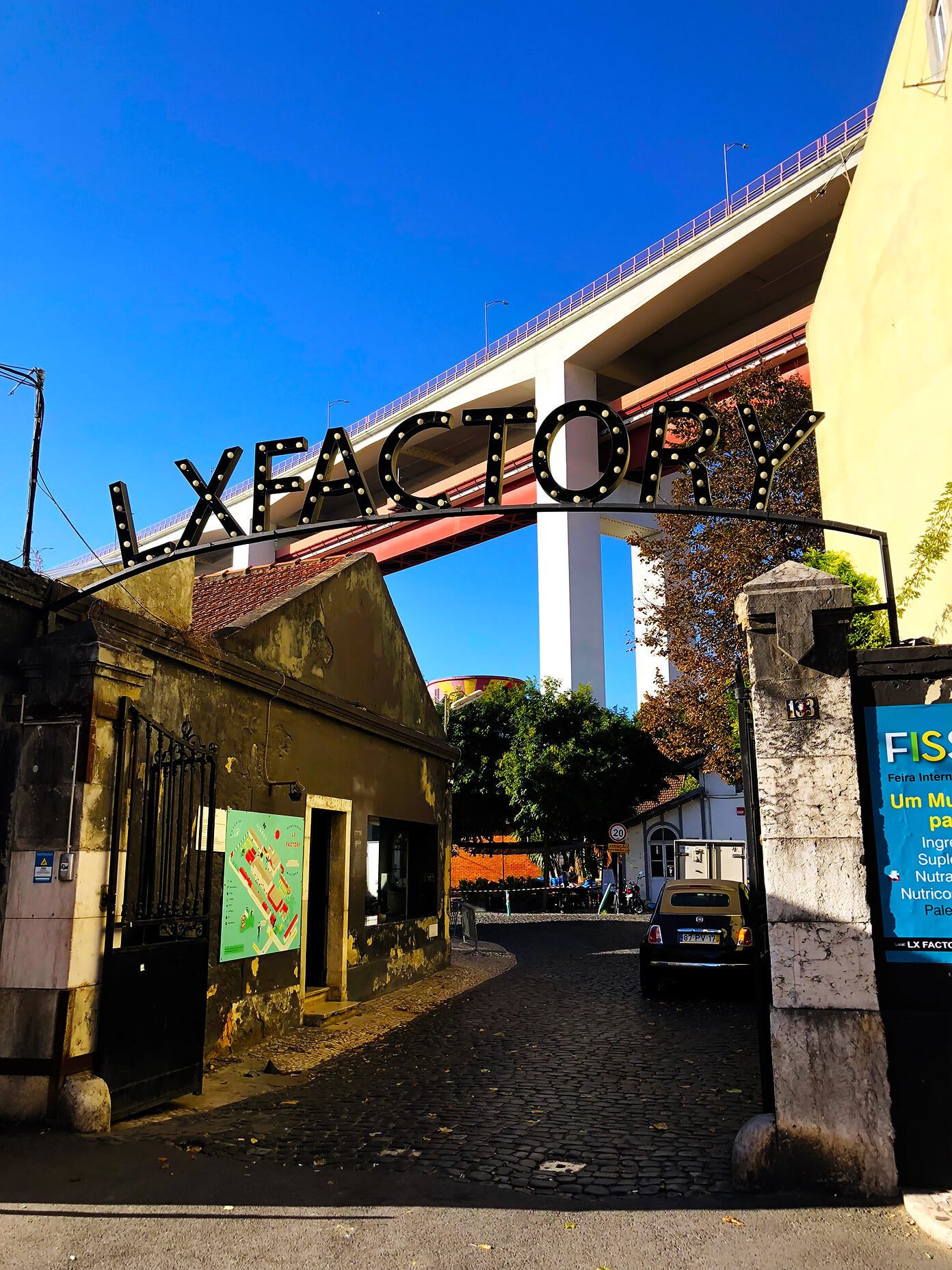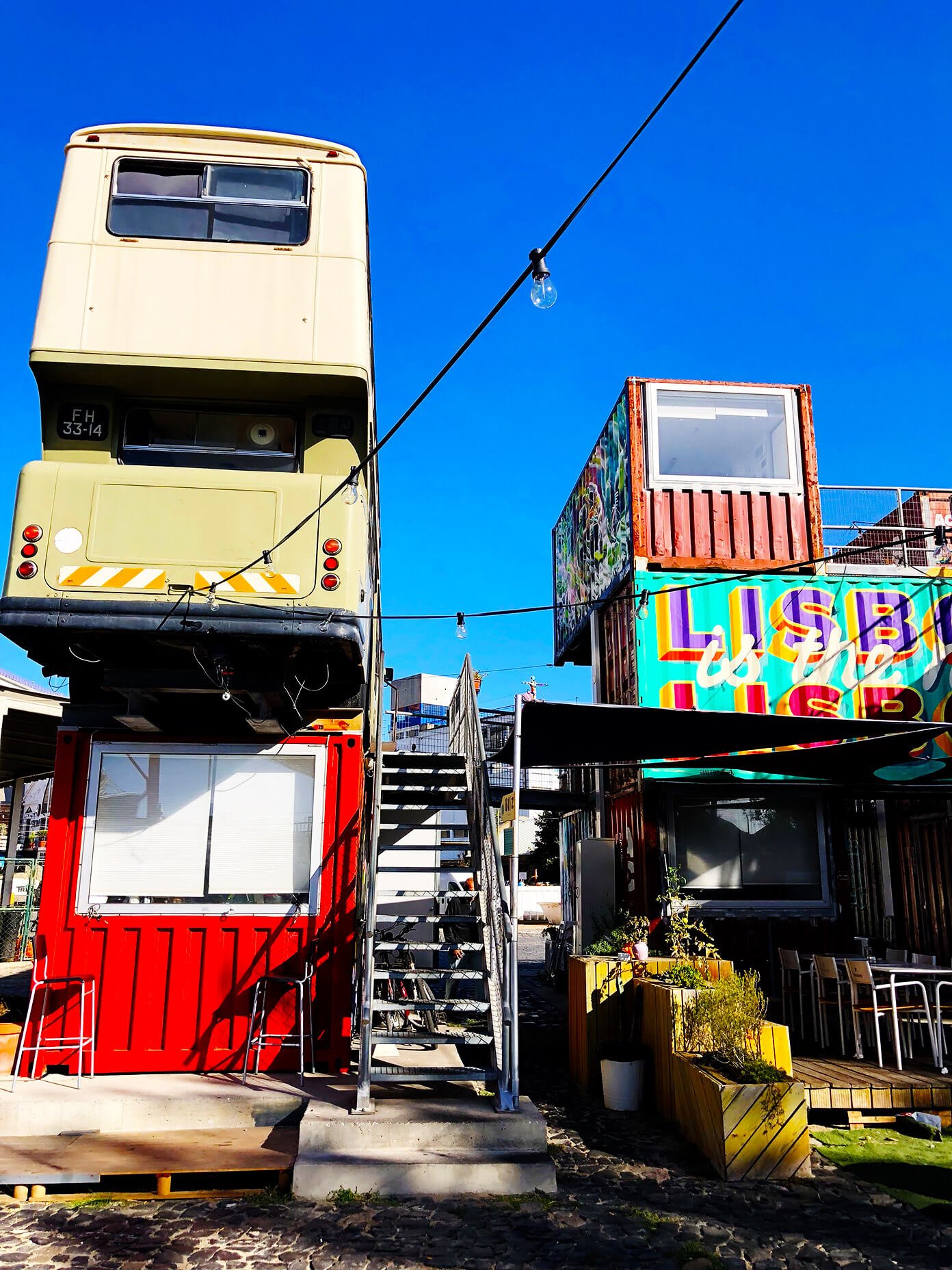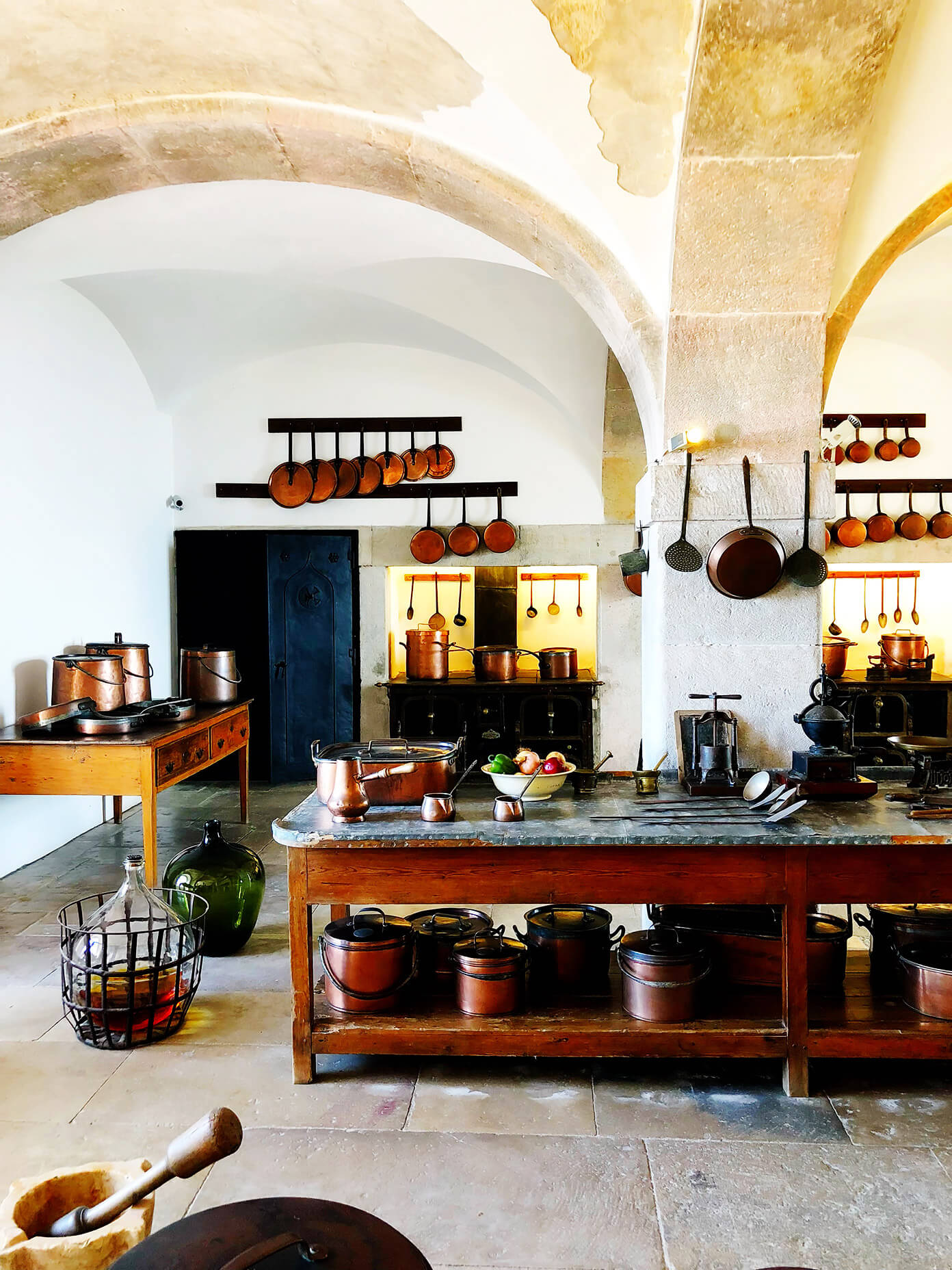 What To Do In Lisbon:
Carmo Convent: We briefly stopped by to see the remains of this old convent, which provides an interesting look into the history of Lisbon, and the earthquakes that have defined so much of its past. It also houses an archeological museum as part of the experience.
Clube de Fado: Our goal was to see live Fado as much as possible while we were in Lisbon, and this club in the Alfama district came recommended as one of Lisbon's most famous. We decided to skip making reservations for the full dinner (which is roughly 50€ per person). And instead, showed up as walk-ins after the dinner crowd had dispersed around 11pm, and caught the last hour of the show for just 10€. It was great.
Day Trip to Sintra: Many of you recommended that we make a day trip to Sintra during our time in Lisbon. So we did a little self-guided tour — getting a one-day train and bus pass from the vending machines at the Rossio train station. (If you do this, hang on to your receipts, as the bus drivers in Sintra will ask you for them!)  We purchased advanced tickets online for Pena Palace. But unfortunately, the day that we were there was raining and freeeeezing. And after waiting in line for what felt like ages for the palace, we gained entrance only to find that the place was jam-packed and you had to shuffle through it at an absolute snail's pace in one long line (which took two hours). Maybe our experience was unusual, but it all felt really claustrophobic to me and I wished we'd had more freedom to just explore the place on our own (and at our own pace). After we finally made it through, the weather had gotten even worse. So we ditched our plans to spend the rest of the day in Sintra and headed back to the sunshine of Lisbon. If you had a better experience in Sintra, would love to hear about it in the comments below. I can't say that I'd recommend it (especially on a day when the weather's terrible).
LX Factory: This formerly abandoned industrial site has been transformed into a hipster paradise full of boutiques, restaurants, bars, coffee shops, art galleries, coworking spaces, and more. We wandered around for awhile and grabbed some coffee. If you feel like doing some shopping in Lisbon, it's a fun place to browse around.
If you happen to be in Lisbon on a Sunday, head over for their weekly flea market selling all kinds of vintage clothes, vinyl, jewelry and more.
Ride The Tram: As evidenced by the photos above, we were a bit obsessed with Lisbon's charming tram system. There are a number of different lines that you can ride. So just pull up Google Maps to track down (hehe, train joke!) the closest one…and hop on!
Taste of Lisboa Food Tour: An absolute highlight of our trip! Barclay and I have a habit of kicking off trips in new cities with food tours, so we signed up for the Downtown-Mouraria Food & Cultural Walk and had a fantastic time. We were matched with a lovely and super-knowledgable guide named, Cat. And for four hours, we strolled all around downtown Lisbon, sampling traditional and modern dishes and learning more about the city's history along the way. It was a great way to get oriented to Lisbon, and we would highly recommend it!
Tejo Bar: Pronounced "tay-zhoo", this unassuming, magical little bar in the famous Alfama neighborhood was one of our favorite experiences of the trip. We stopped by to kill time before catching the end of a late Fado show, and knocked on the door to find this tiny little spot that felt like someone's living room. One by one, different musicians got up to each play a song, sometimes backing one another up or — at one point — squeezing together on a piano bench to play one of the craziest improv duets we had ever heard. And it was amazing.  There was a simple bar tucked behind the door, but everything else there was all about the music. And in true Lisbon form, those who go to hear live music have deep respect for what they're hearing and the room was dead silent, except when they broke into wild applause after each number. This place is such a gem!
Wander Around Alfama: We spent quite a bit of time just wandering around this old district with it charming cobblestone streets and ancient houses. It's a great place to eat, stop for a coffee or drink, and listen to live music in Lisbon. So if you go, be sure to spend some quality time there.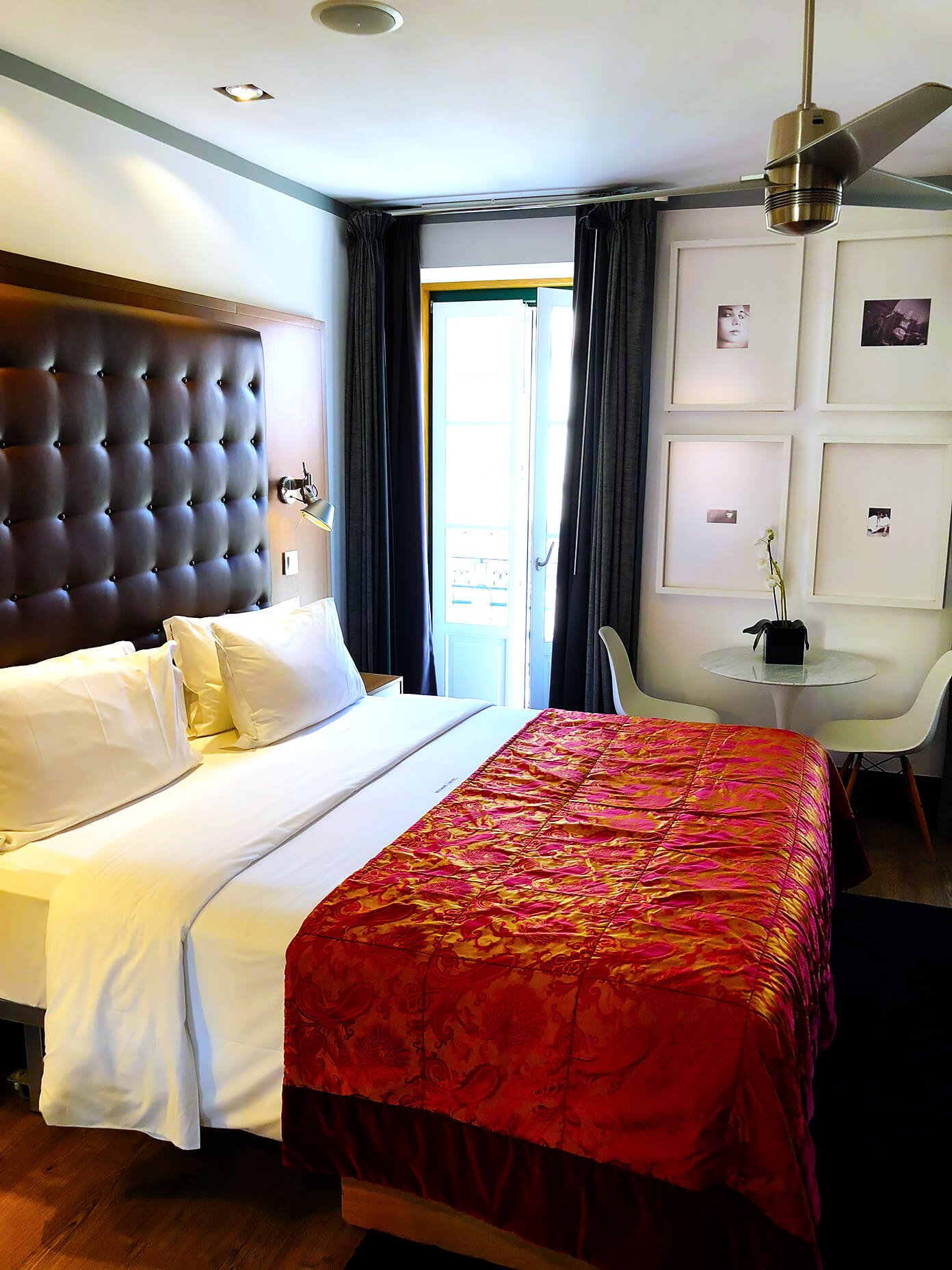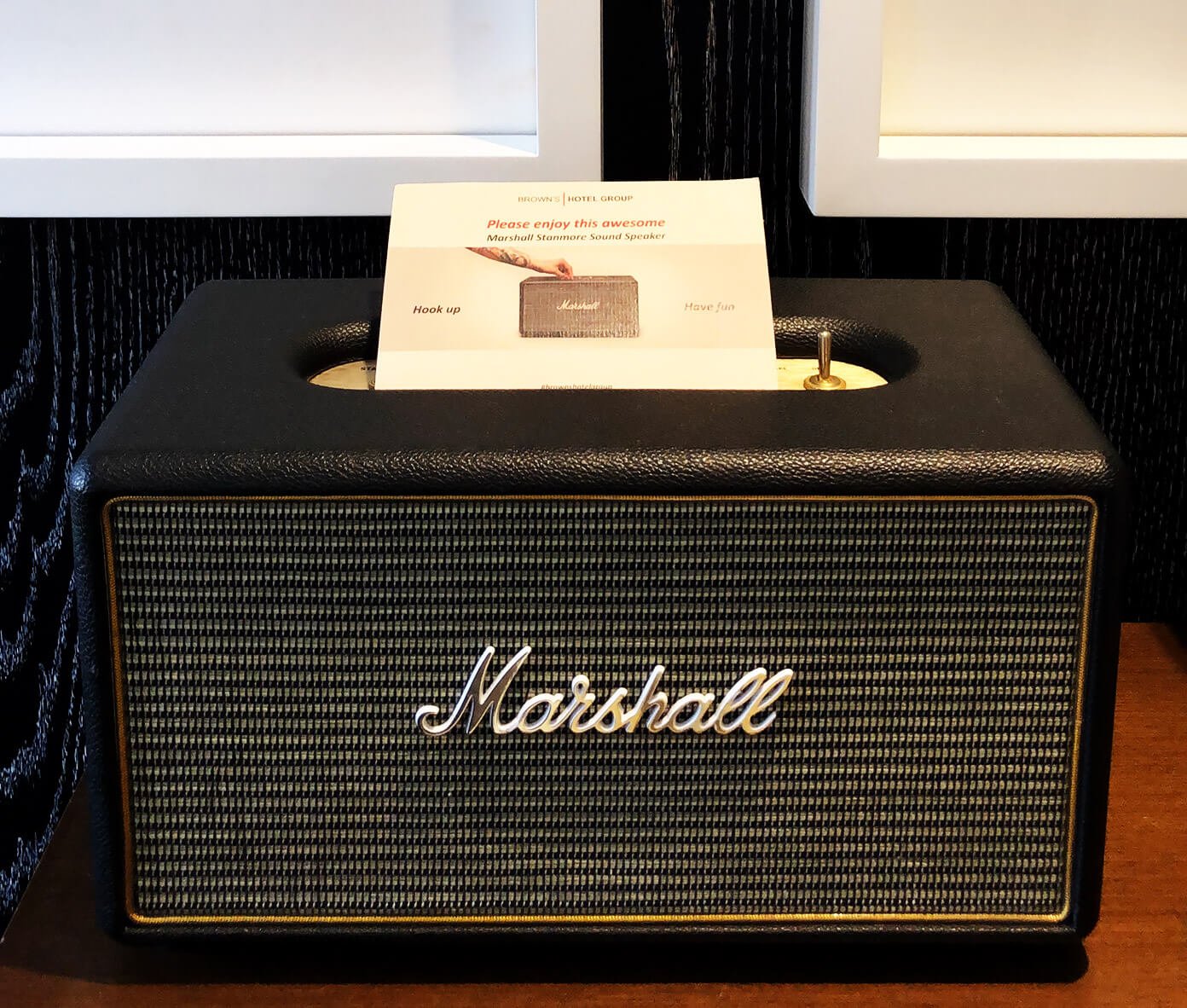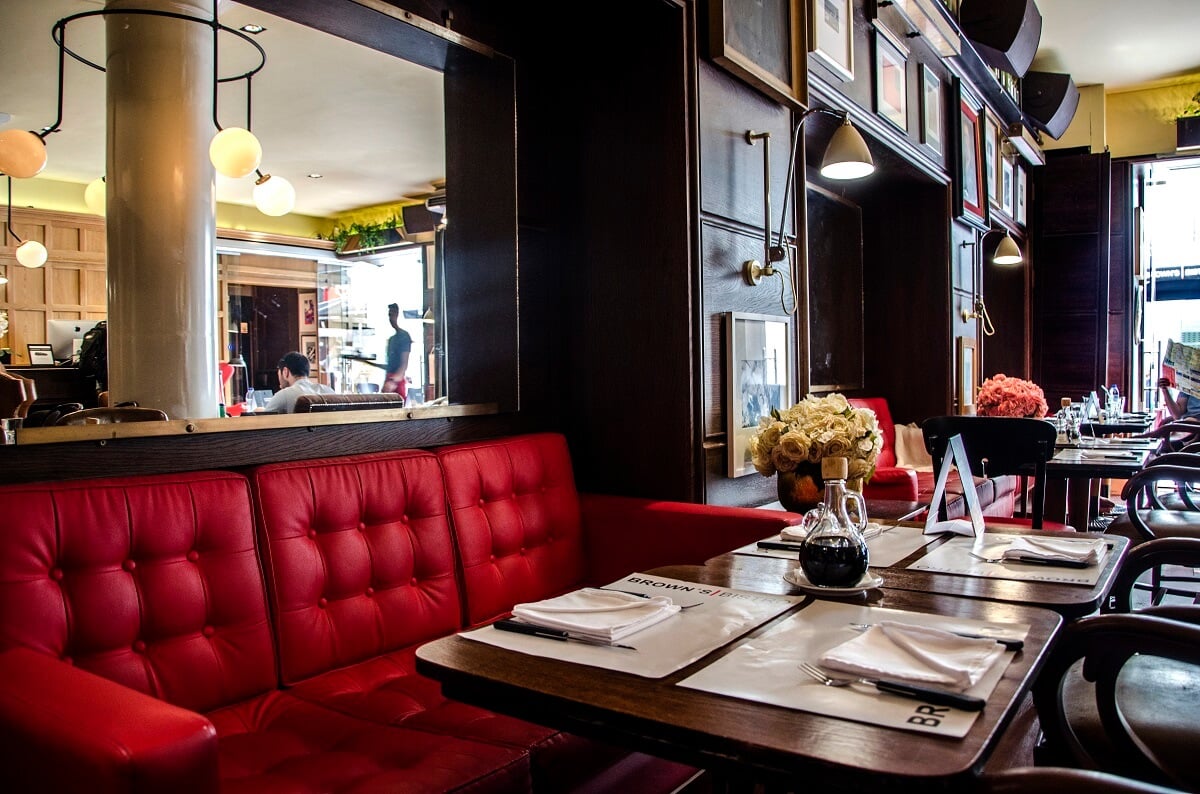 Where We Stayed In Lisbon:
Brown's Boutique Hotel: We booked this little boutique hotel at the last minute because it was in a great location and had some amazing last-minute rates (with a pretty good breakfast included). And overall, we liked it!
Finding our way there was a bit confusing — the main door is actually the entrance to the burger restaurant below, which is also where the complimentary breakfast took place each morning. (Basically, there's not much to the "hotel" besides the rooms up above.)  But the rooms were spacious with lovely French doors that opened up onto a narrow little balcony with a great view of downtown. And we loved all of the quirky music memorabilia sprinkled all around the room — from an old amp that had been converted into a bluetooth speaker, to gorgeous jazz art on the walls, to music magazines, and more. The bathroom definitely hadn't been updated in awhile, and had a teeny tiny little European shower and a hairdryer vacuum thing that looked straight outta the 50s. But otherwise, our room was great. And the staff couldn't have been more helpful and welcoming.
If you're looking for a lower-priced boutique hotel located in the city center, we'd recommend it!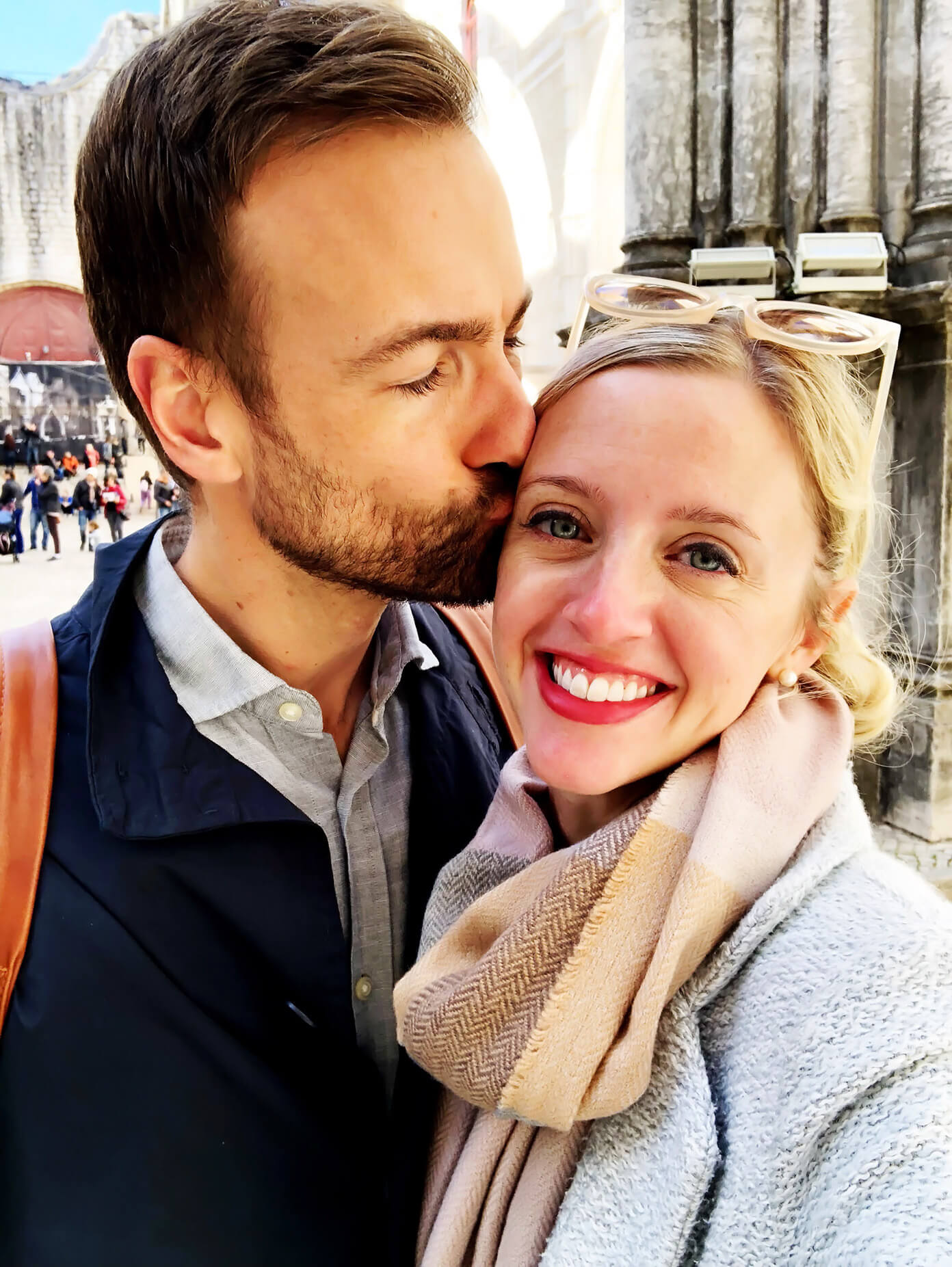 Thanks for a great trip, Lisbon!