Mexican "Hot" Chocolate Molten Lava Cakes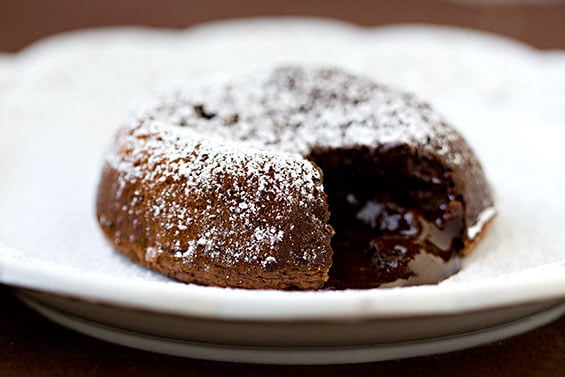 Hello…chocolate!!
For Valentine's Day this year, thought I'd post a classic favorite from my kitchen — these adorable little chocolate molten lava cakes!  Little did I know when I first tried them years ago (at Chili's…yes….) that they are so simple to whip up.  Just 7 minutes of prep, and 7 minutes in the oven, and voila…a classy and delicious dessert ready to go!!
There are many other recipes out there far more complicated, and far more time-consuming, but I've been a fan of this one (from Martha herself) for years.  Calls for simple ingredients that I almost always have on hand.  But for a twist this year, added in some chili, cinnamon and a pinch of cayenne to give them the Mexican hot chocolate kick.  And no surprise…loved it!  (But feel free to be a chocolate purist if you'd like. :-))
Wishing you all a Valentine's Day full of much love!  (And much chocolate!!) ♥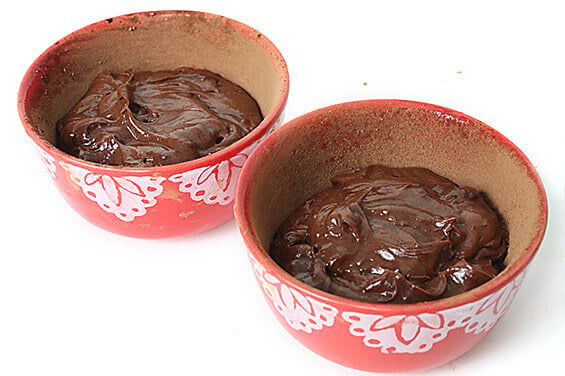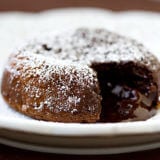 Mexican "Hot" Chocolate Molten Lava Cakes
You'll love this Mexican "Hot" Chocolate Molten Lava Cakes recipe! So chocolate-y, warm, and delicious! Try it today!
Ingredients:
cocoa powder (for dusting ramekins)
1/4 cup (half a stick) unsalted butter, room temperature
2 ounces semisweet, bittersweet, or dark chocolate
1 large egg
1 large egg yolk
2 Tbsp. sugar
1 tsp. all-purpose flour
1/2 tsp. chili powder (optional)
1/2 tsp. cinnamon (optional)
pinch of cayenne
powdered sugar, for serving
Directions:
Preheat oven to 450 degrees.
Butter two 4-ounce ramekins (or regular-sized muffin tins) and lightly dust the inside of each ramekin with cocoa powder, tilting to coat; tap out any excess and set aside.
Heat butter and chocolate in heatproof bowl set over (but not touching) simmering water until chocolate is almost completely melted. (*You can also do this carefully in the microwave.*)
Meanwhile, in the bowl of an electric mixer fitted with the whisk attachment, whisk together eggs, egg yolks, and sugar until light and thick. Slowly add butter mixture to mixer; add flour, cinnamon, chili powder, cayenne and mix until well combined. Divide batter between prepared ramekins. Place ramekins on a baking sheet and transfer to oven. Bake until sides are set and center is soft, 7 to 10 minutes.
Invert each mold onto a plate and let stand for about 10 seconds. Gently tap the tops of molds and carefully lift to remove. Sprinkle with confectioners' sugar, if desired. Serve immediately – either solo, or accompanied by ice cream, whipped cream, berries, or whatever else sounds good! :-)
If you make this recipe, be sure to snap a photo and hashtag it #gimmesomeoven. I'd love to see what you cook!
Ali's Tip:
Be careful not to over- or under-bake these!  The top and sides should definitely feel cooked, and just slightly jiggle if you tap the pan.  But resist the urge to leave them in a few extra minutes, as they will just turn into fully-cooked cakes!  :)