My Favorite Recipes of 2019
This post may contain affiliate links. Please read my disclosure policy.
A look back at my personal favorite new recipes here on the blog in 2019.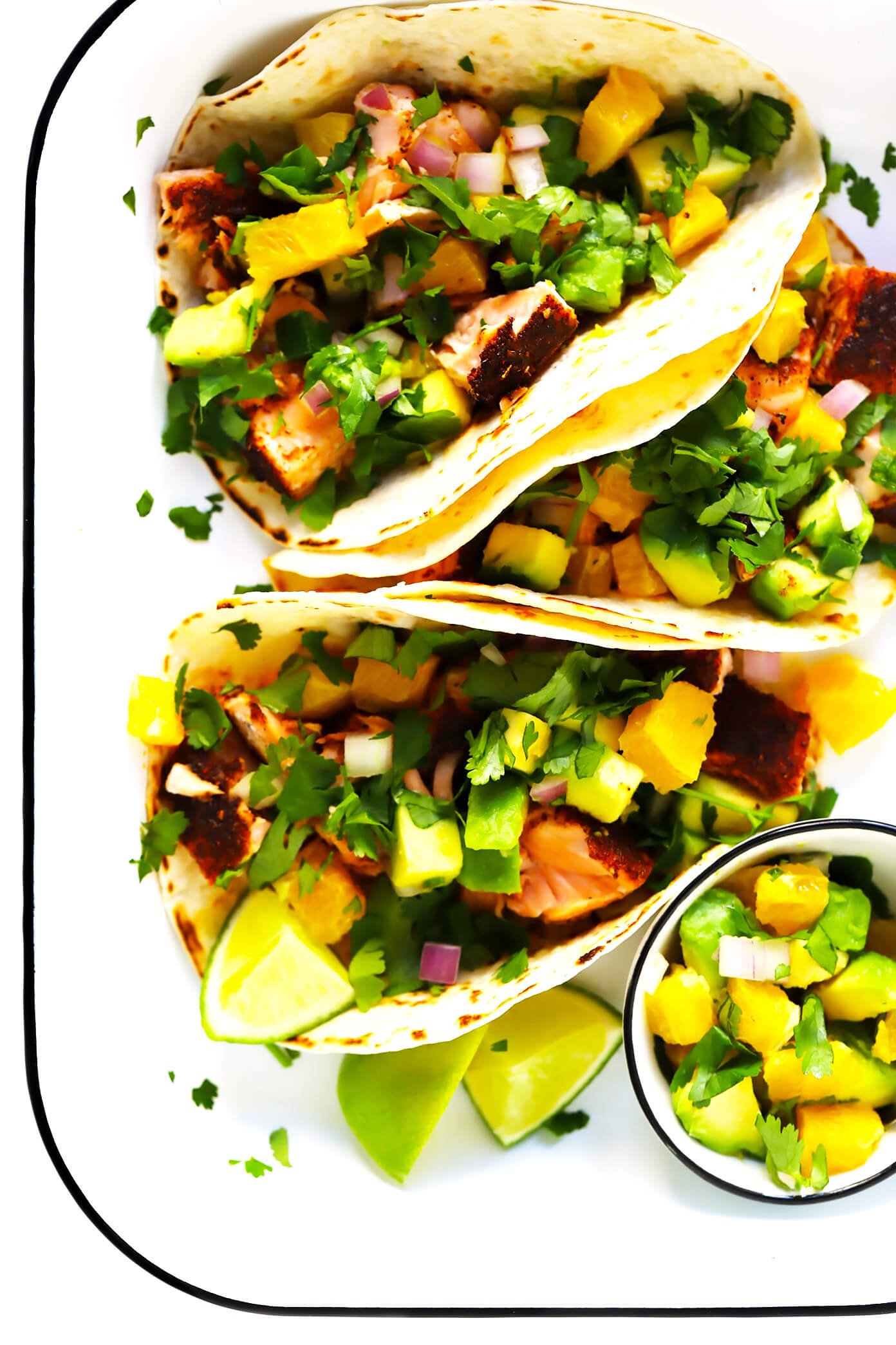 This year marked the 10th anniversary of this little corner of the web. And wow, what a year it has been. ♡
Here on the blog, I shared 131 new recipes, focusing especially on filling in some gaps for classic recipes that you all have been requesting over the years (lasagna, beef stew, potato salad, shepherd's pie, deviled eggs, caramel sauce), learning how to make important staples from scratch (pasta, gnocchi, hummus, quick-pickled onions, sun-dried tomatoes), creating simple side salad recipes for every occasion (Italian, Mexican, Mediterranean, sesame ginger, and kale), and offering more vegetarian dinner recipes for those of you focusing on more plant-based meals (vegetarian gumbo, mushroom lovers pasta, cauliflower curry, vegan pho, butternut mac and cheese and more). You have showed up for it all, making this a record-breaking year for the number of visits to this site…which is something that I still struggle to wrap my mind around. Yet leaves me feeling more grateful for you and your presence here than ever. Thank you.
Behind the scenes, Barclay and I made the decision to extend our initial plans to stay in Barcelona for two years and continue on with (at least) a third. And I have to say, our past few months here have been our best yet. Something new just seemed to "click" for us around our two year mark in Barcelona, and we've found ourselves feeling more at home here with our sweet friends, with the culture, with the language, and with this magical city than ever. ♡  Our adventure living abroad continues to be one of the greatest privileges of my life. And I owe my deepest thanks to each of you for helping to make this special season possible. Your continued support of this blog has allowed me to live out a dream I could never have imagined even 10 years ago when this blog began — turning this site into my full-time job, allowing me to work remotely from homes around the world, and doing meaningful work I love each and every day. Your support truly means everything to me. So again, thank you.
I have some pretty exciting plans up my sleeve for this year ahead, and hope that it may be one of our most healthy, delicious and inspiring yet. So stay tuned for good things to come! And again, from the bottom of my heart, thank you, thank you, thank you for being here as we move forward into our second decade together. (Not to mention moving into the roaring 20's together tomorrow — woot!)  I'm sending a biiiig, warm, Spanish hug your way today from over here Barcelona. And wish you a wonderful start to your new year ahead.
Without further ado, here is my last post to close out this year — 19 of my personal favorite recipes from 2019!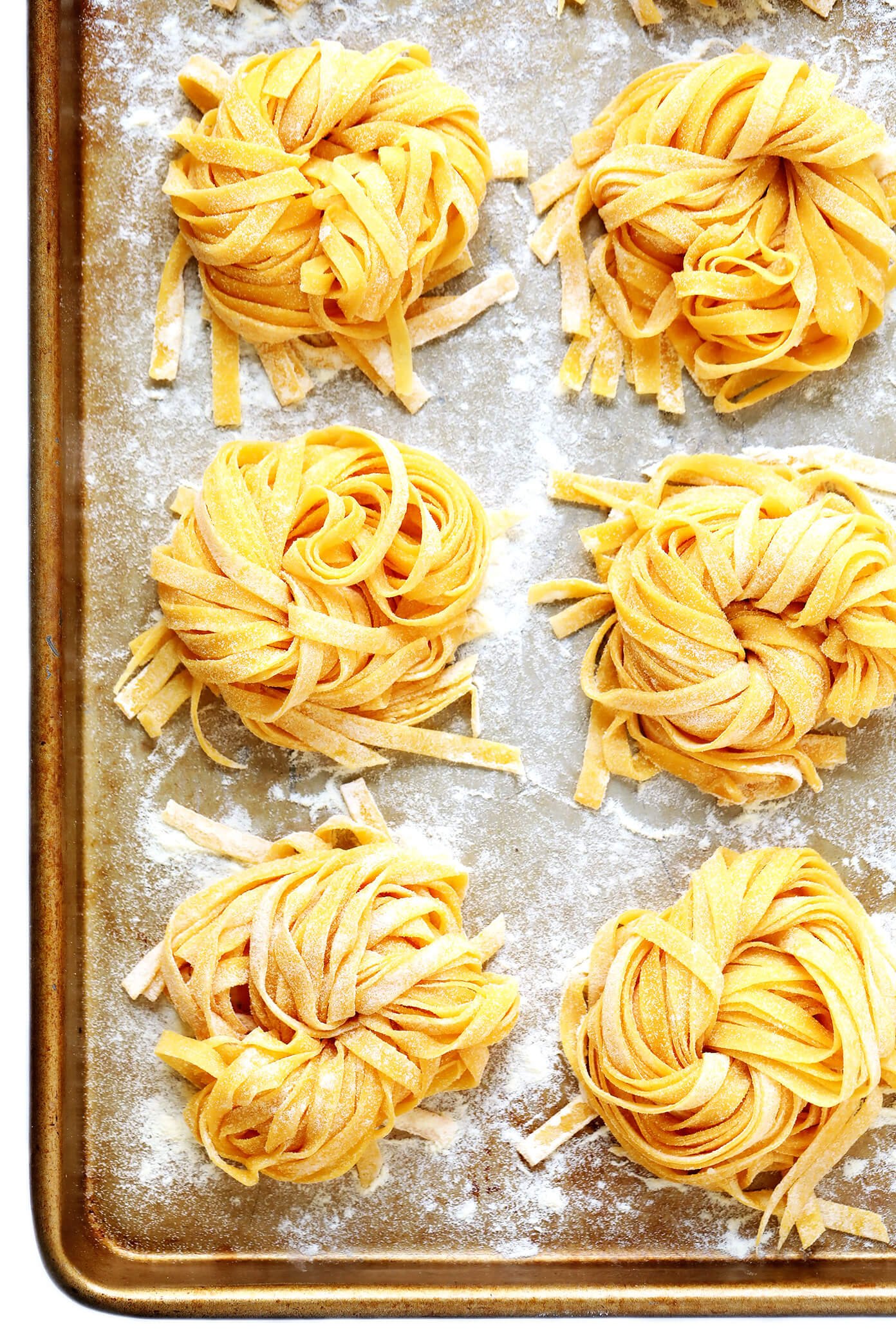 Homemade Pasta: Our trip to the Amalfi coast last spring convinced me that it was high time to (finally) master the art of homemade pasta. Turns out, it's much easier (and quicker!) than you might think. Also, pretty much guaranteed to kick any favorite pasta recipe up a mega notch. I brought home my very first little pasta maker, which I show you how to use here. Or I've also included instructions for how to roll out homemade pasta with a rolling pin too!
Pepperoncini Chicken Noodle Soup: This was the year that I discovered the best ingredient ever to add to chicken noodle soup — pepperoncini peppers! Get ready to fall in love with the subtle tang and kick that they add to this cozy comfort food. I sure did.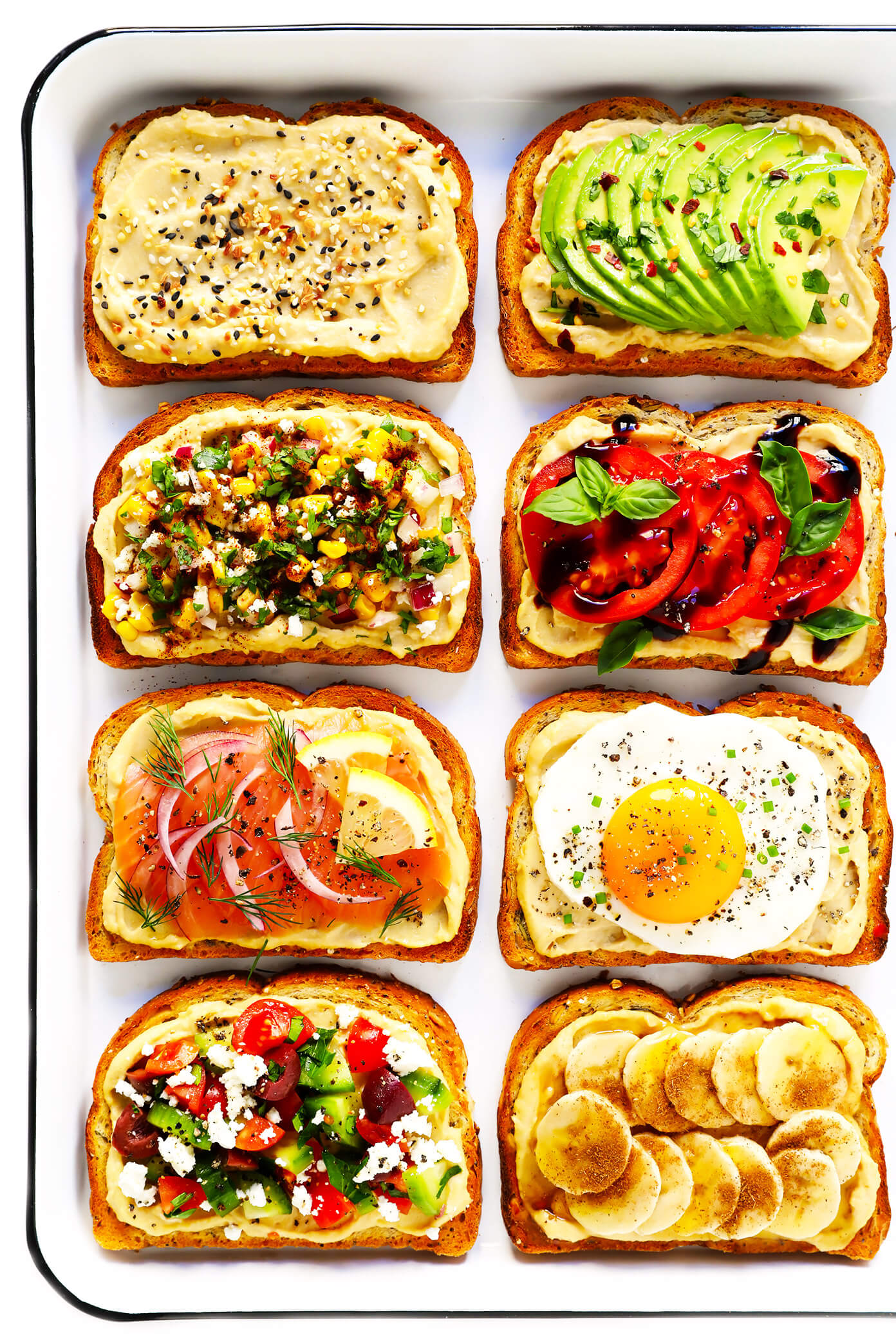 Hummus Toast: Everyone knows about avocado toast. But hey, 2019 was the year that I fell in love with hummus toast! It's a great option for mixing things up with your toast routine, and classic hummus pairs great with both sweet and savory toppings.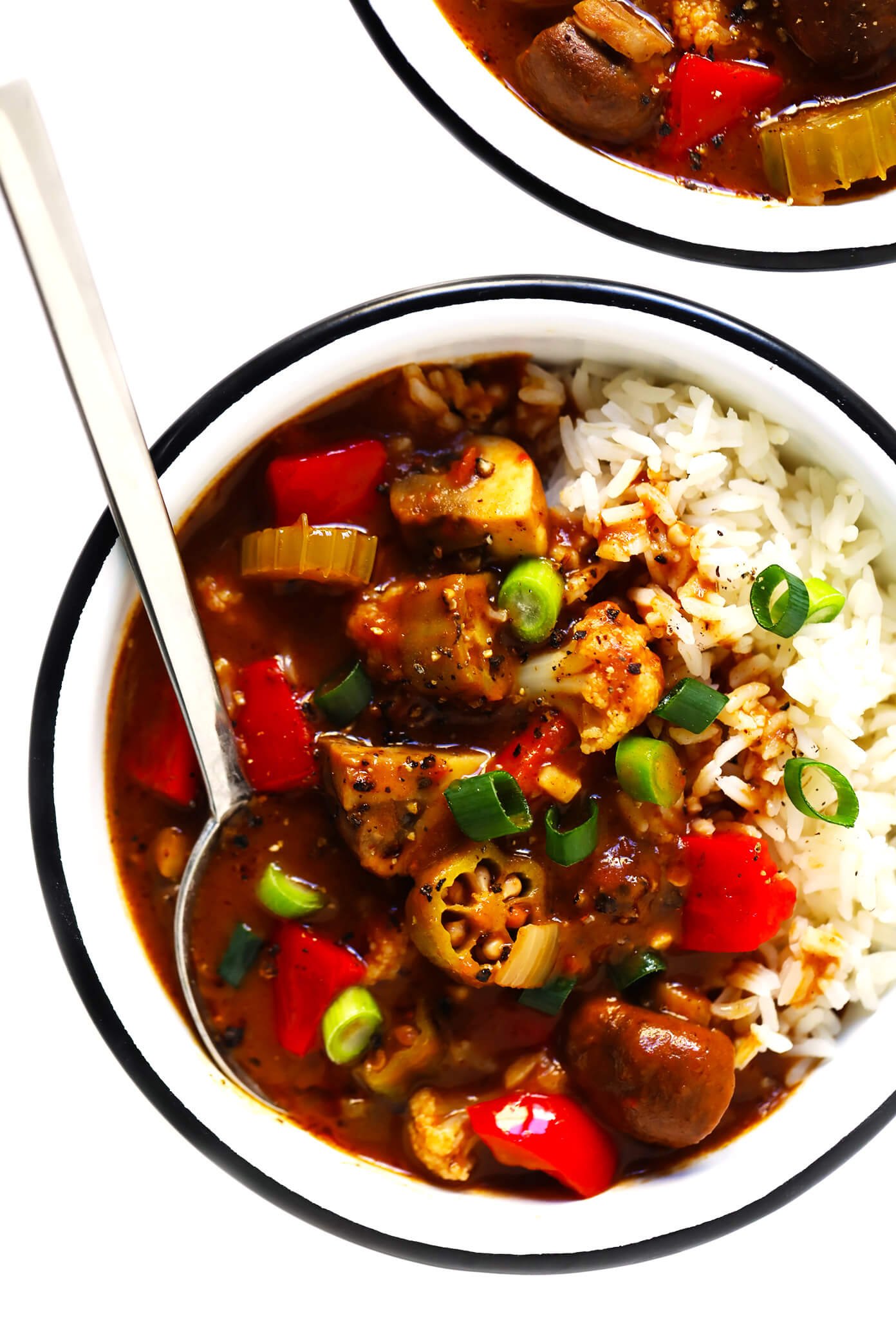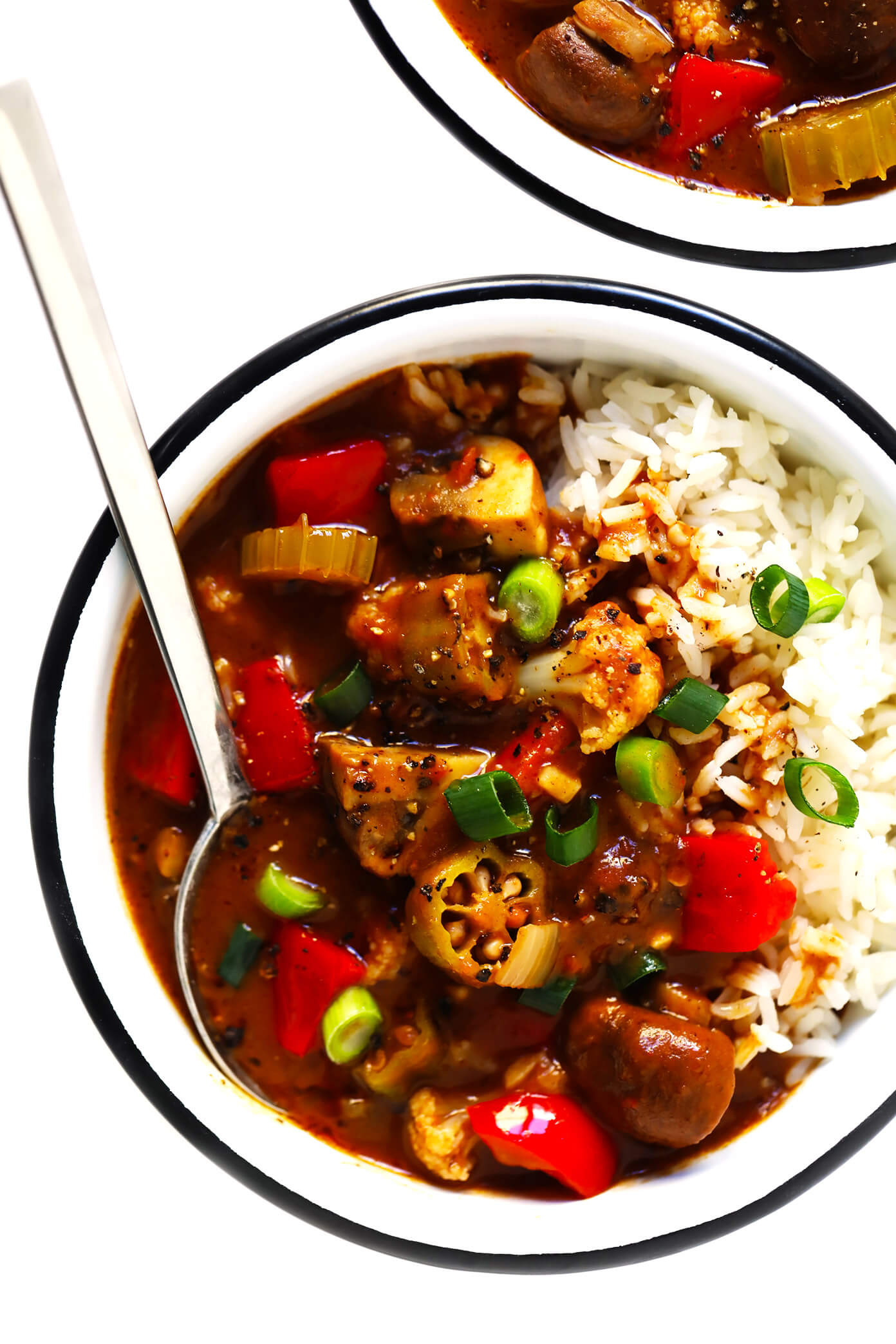 Vegetarian Gumbo: As someone who absolutely loves a good bowl of classic gumbo (with andouille sausage), I'll admit I was skeptical about how delicious a vegetarian gumbo recipe could be. Turns out — shockingly good. I loaded it up with tons of hearty veggies. And when combined with a rich golden Creole sauce (gotta make that roux) and served over rice, this vegetarian gumbo recipe was a 100% winner.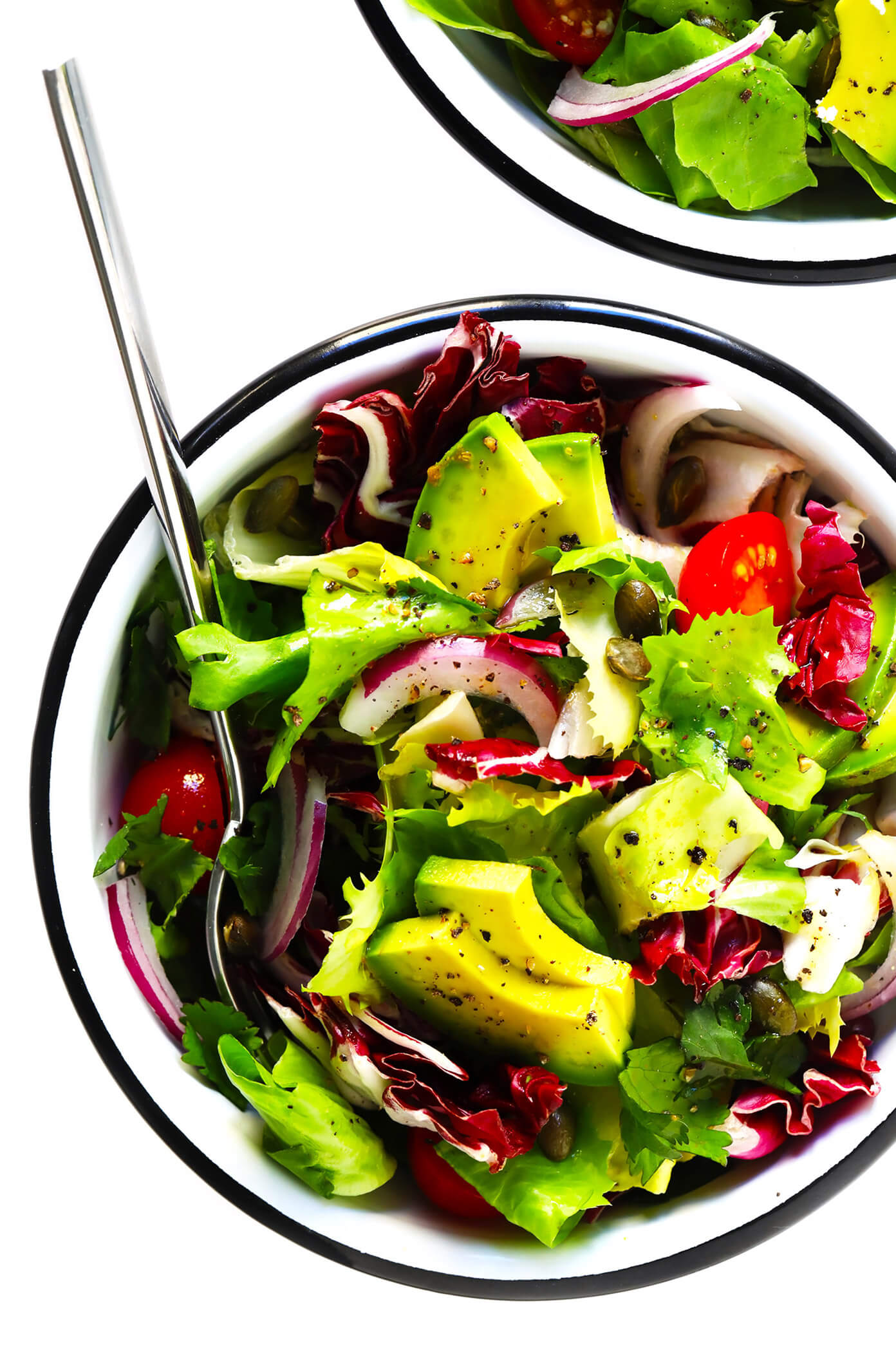 Everyday Mexican Salad: In case you missed it, I actually shared 5 of my favorite everyday side salads this year, including this Italian Salad, Sesame Asian Salad, Mediterranean Salad, and Kale Salad. But hands-down, the one we make most often in our house (surprise, surprise) is this easy Mexican side salad. Since so many of our favorite Mexican dishes include a generous serving of tortillas, beans, and/or cheese, it's always nice to have a fresh green salad on your plate too to balance things out. And the dressing on this one is delicious!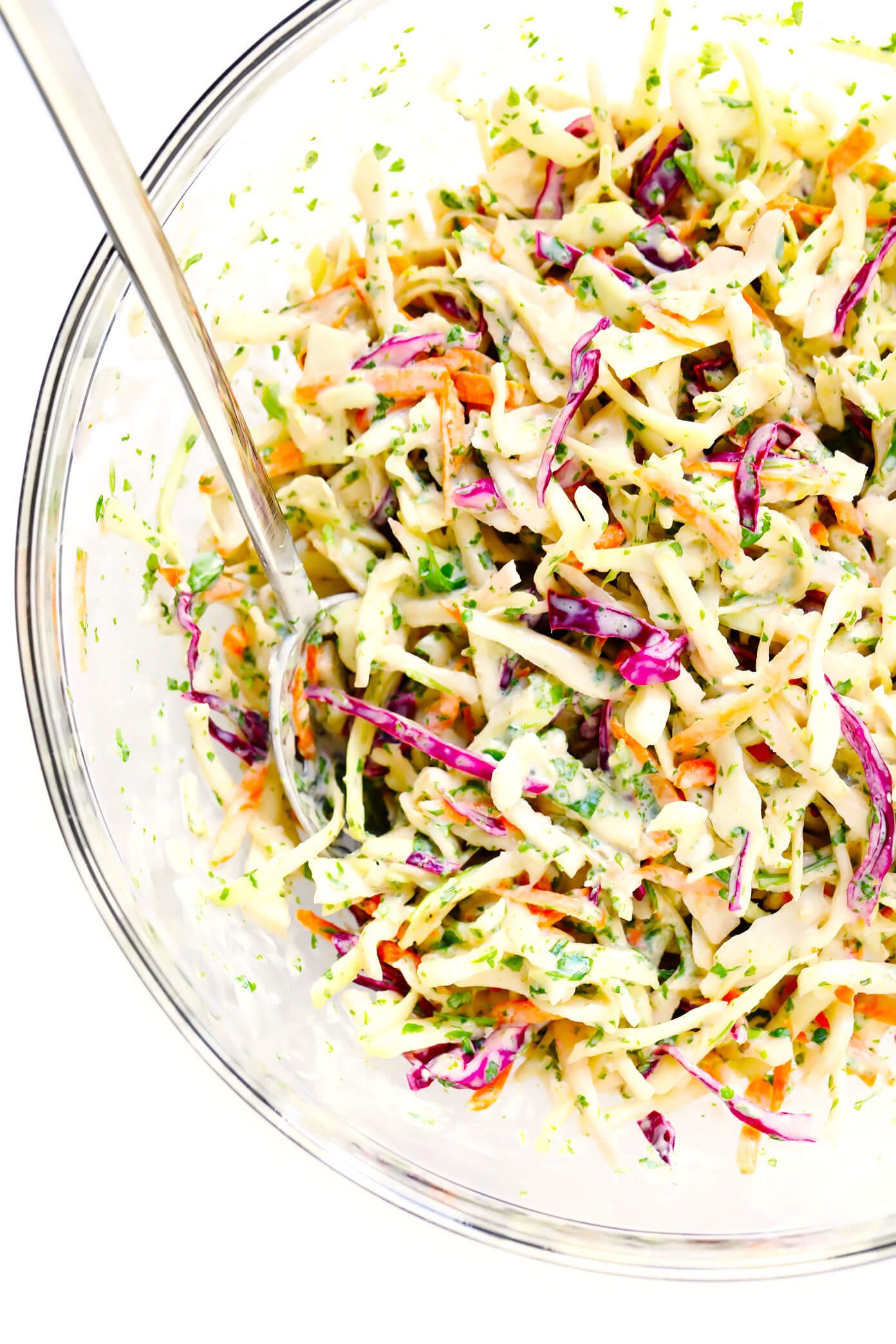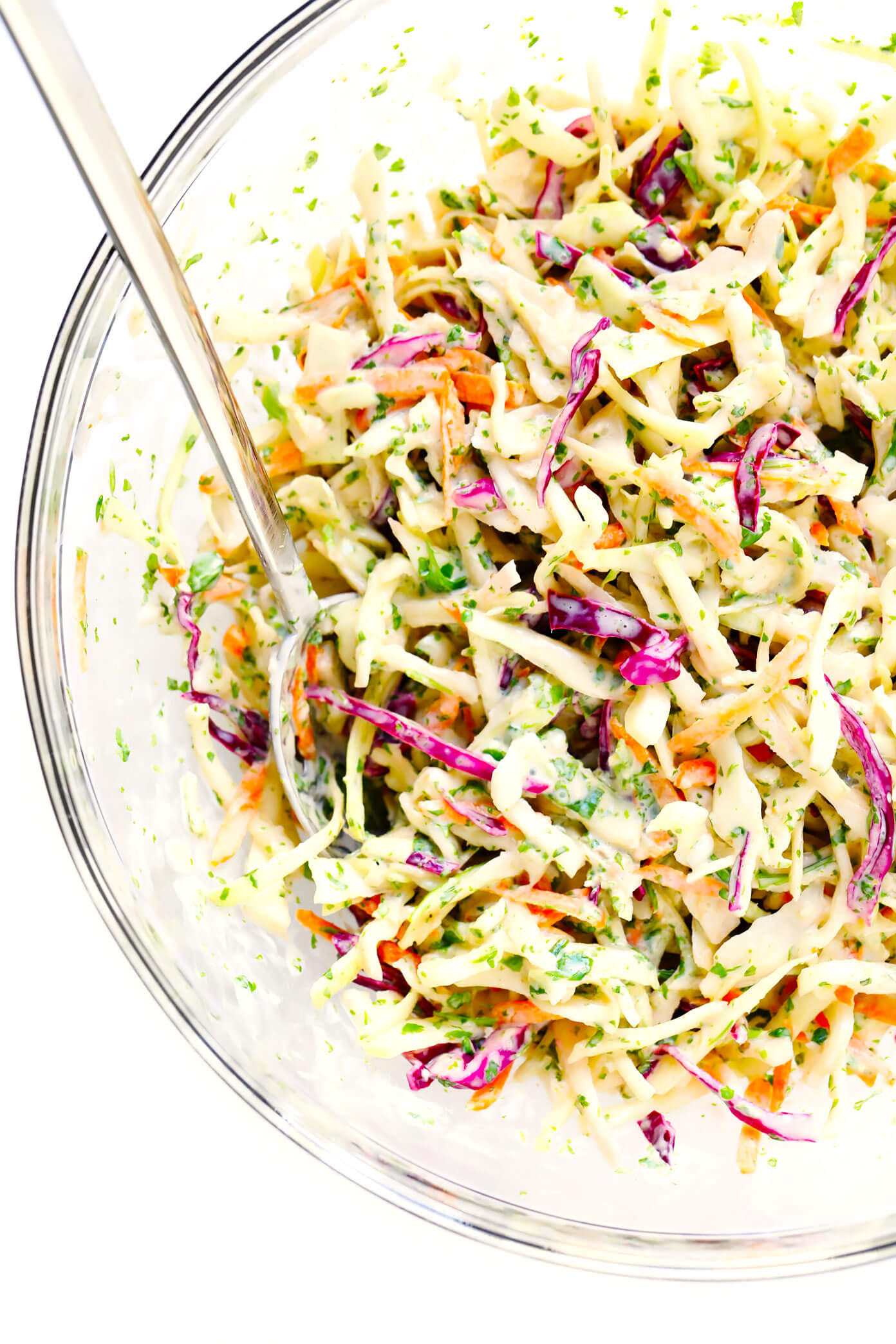 Cilantro Lime Slaw: Easy to make in just 10 minutes! And I'm telling you — once you give it a try, you're going to want to serve it with everything. I'm especially partial to piling it on burgers and fish tacos. But it also stands well on its own as a simple side salad and transports perfectly to potlucks!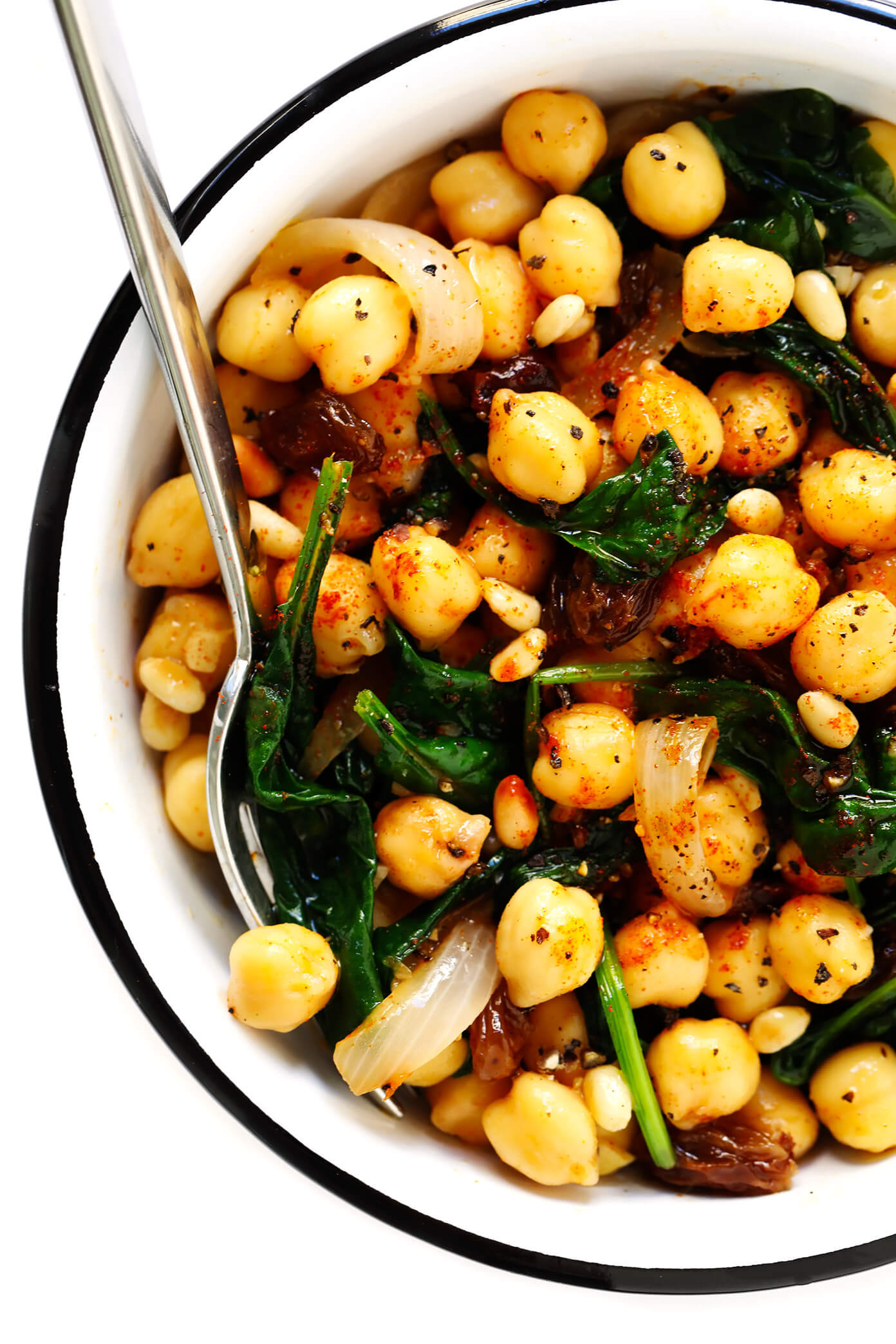 Catalan Chickpeas and Spinach: I shared a few authentic Catalan recipes on the blog this year, but this one is probably my favorite. It's a copycat version of my favorite dish from a 90-year-old tapas joint in our neighborhood, and I could literally eat it everyday. The ingredient list may seem like a bit of an odd mashup, but trust me, it works.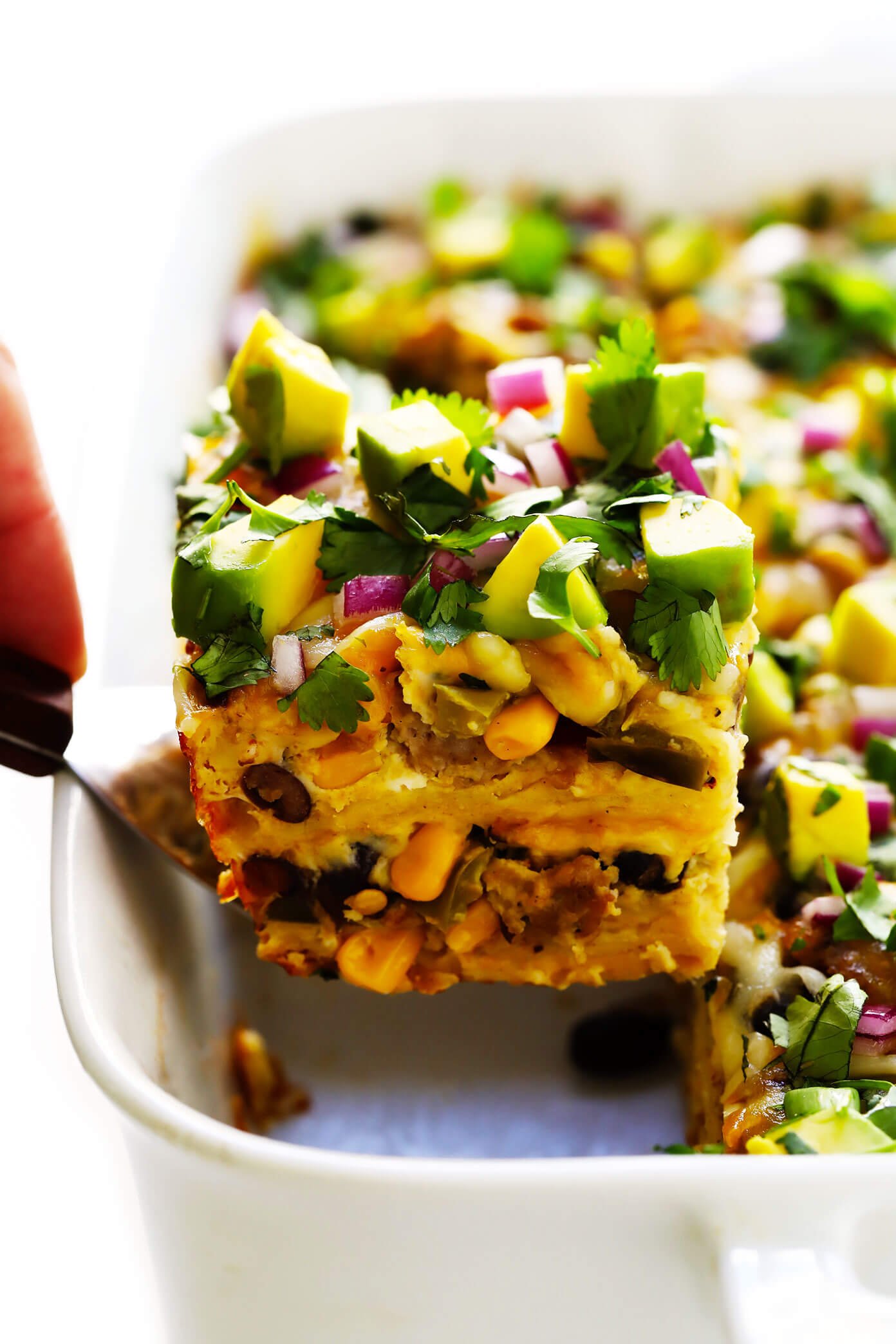 Amazing Mexican Breakfast Casserole: Loaded up with all of my favorite ingredients, easy to prep ahead the day beforehand, and — in my experience — a total crowd fave. Feel free to make yours vegetarian by swapping mushrooms (or vegan sausage) for the meat in this recipe, if you would like.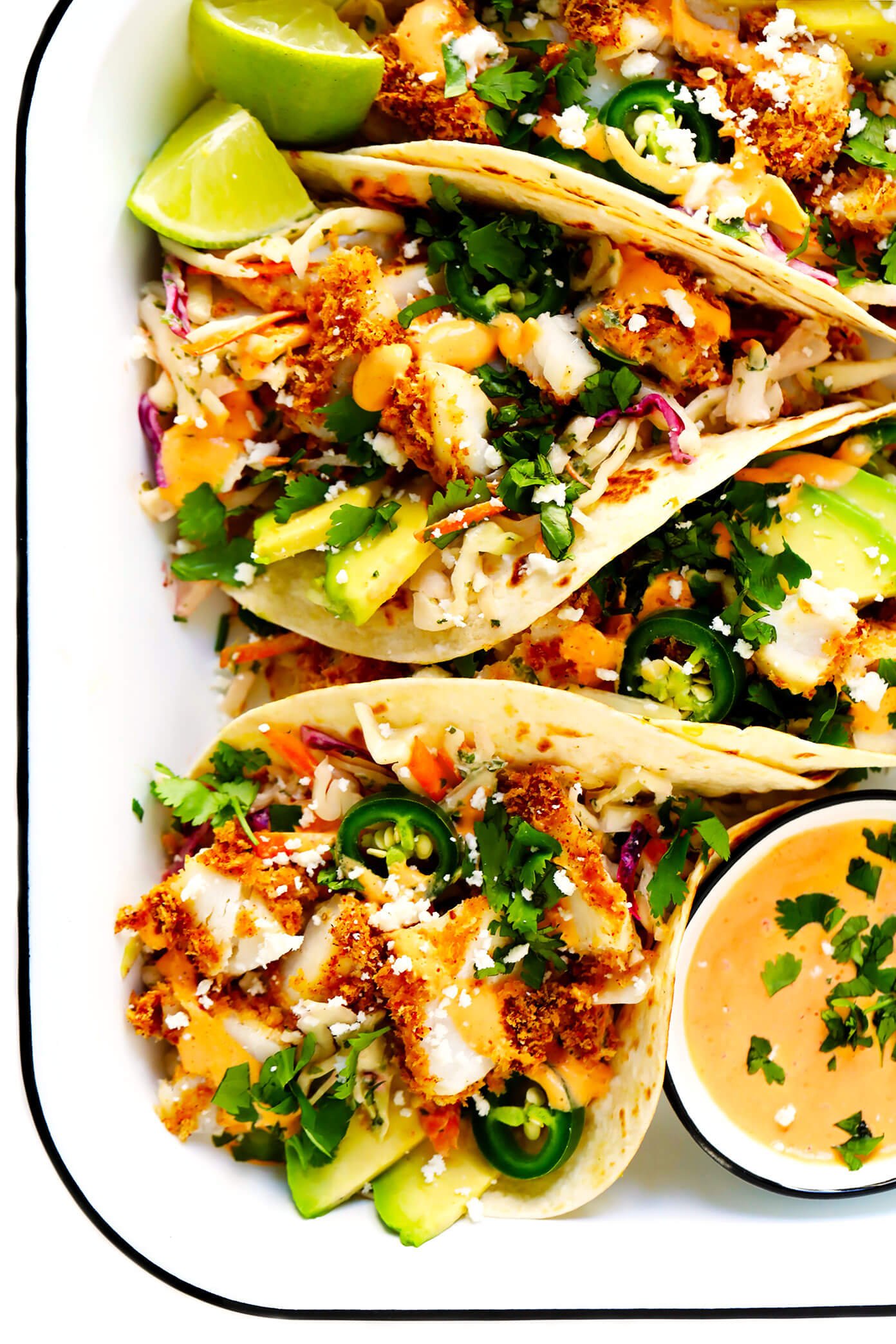 Life-Changing Baked Fish Tacos: As much as I love classic, deep-fried, beer-battered fish tacos, I often find myself choosing them on a menu because I'm craving something light! Enter…this refreshingly healthier fish taco recipe that (yes) changed my life. It features fish that is baked (not fried) with a crispy panko crust, that dreamy cilantro lime slaw (mentioned above), a quick and heavenly chipotle crema, and whatever toppings you love best. Total win.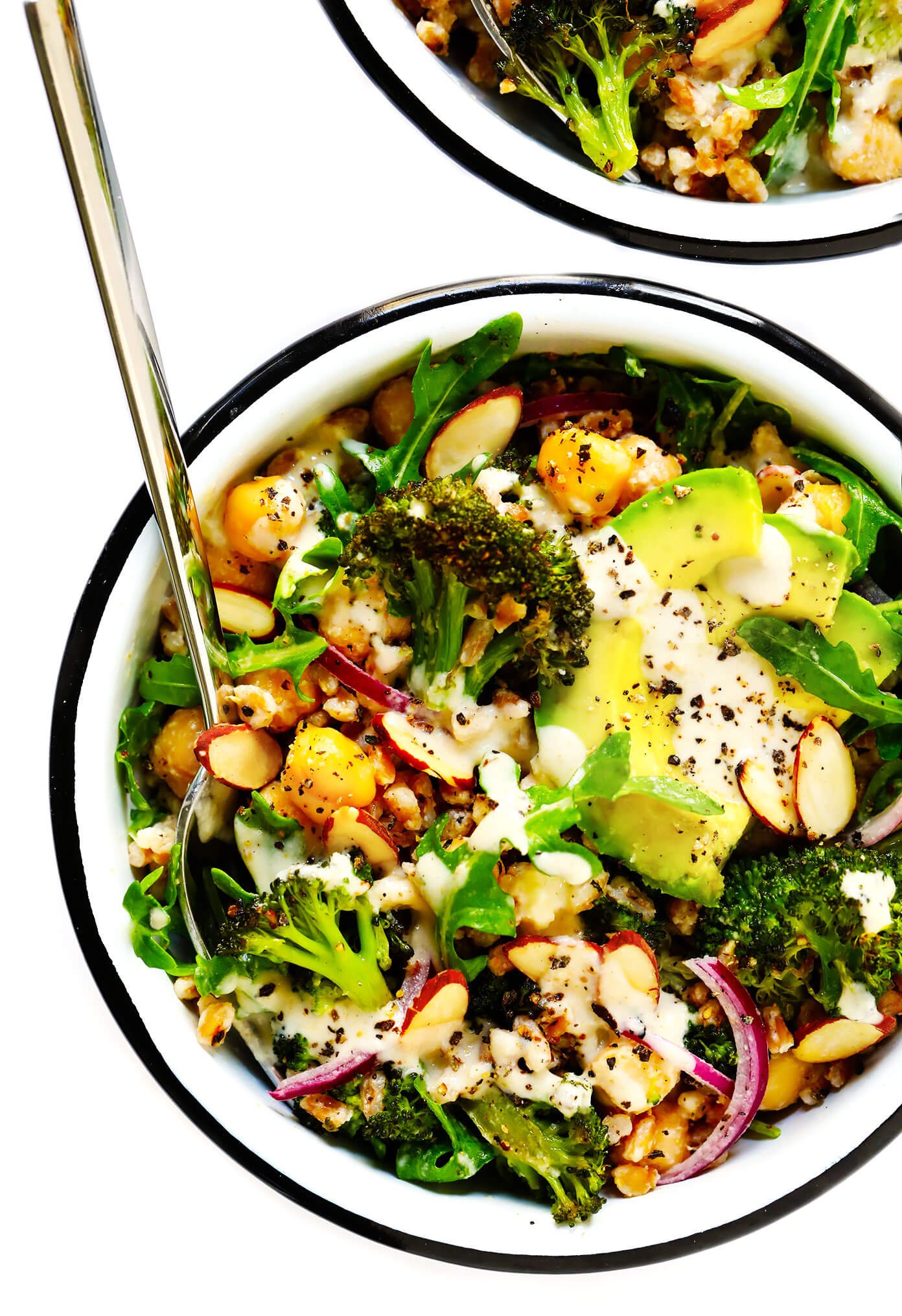 Roasted Broccoli Farro Bowls: This recipe easily wins my favorite clean-out-the-fridge, happy-accident-of-a-recipe award of 2019. It's full of feel-good ingredients, easy to customize with whatever grains and roasted veggies you have in the fridge, and tossed with my favorite dreamy tahini dressing. We've made this one again and again since and always enjoy it!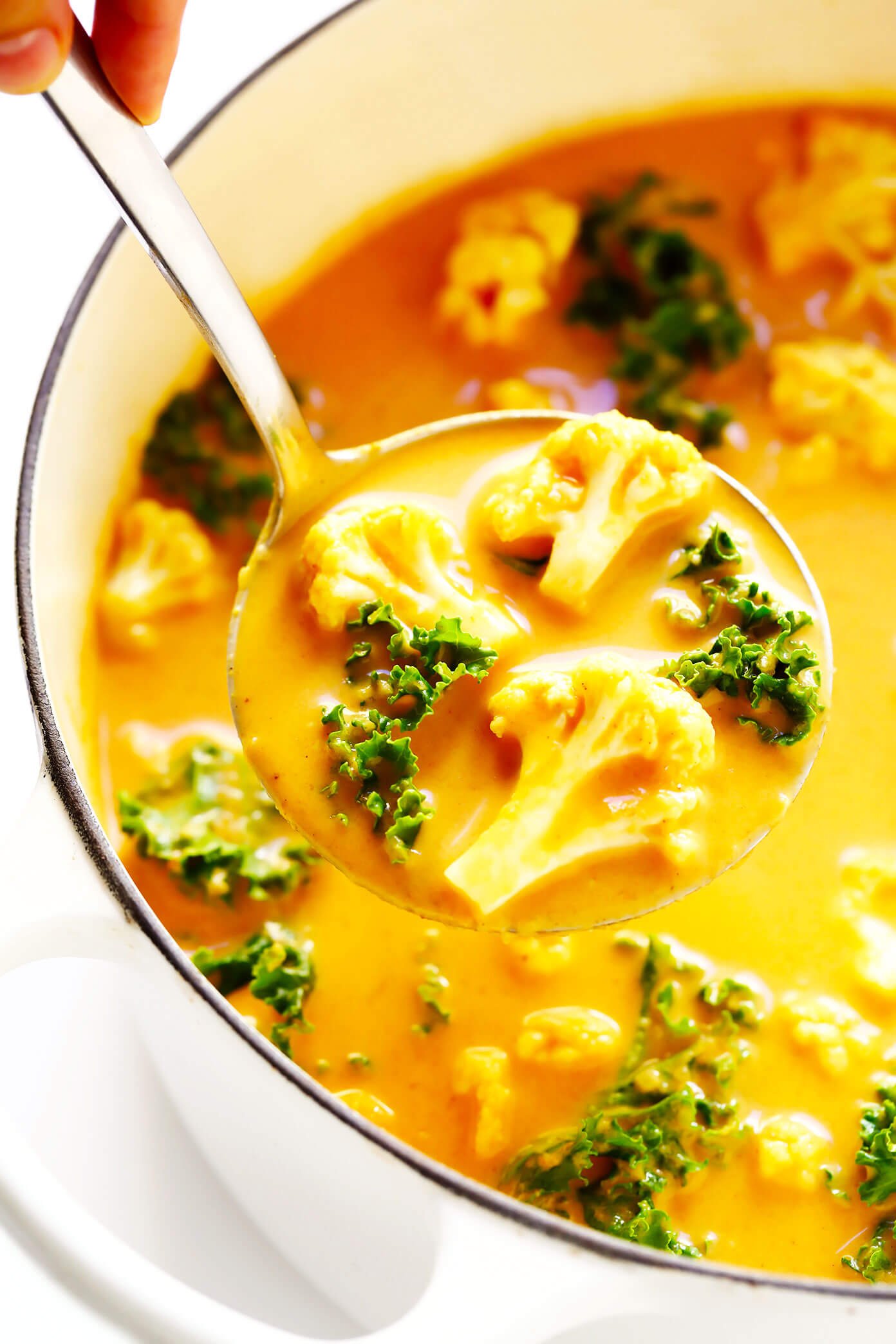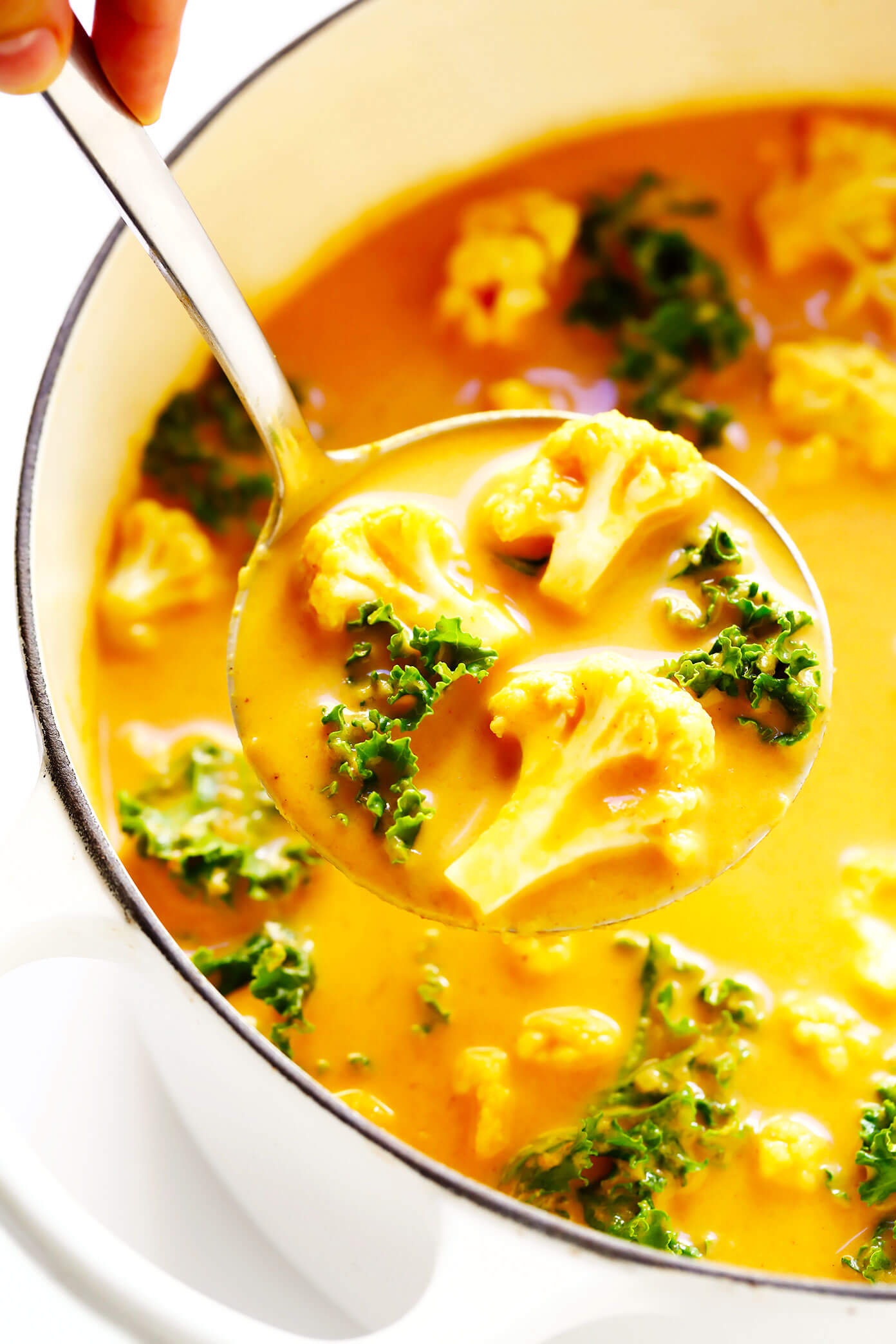 Cozy Cauliflower Curry: My sweet husband gets the credit for this one! His cauliflower curry has become a regular in our meal rotation this year. It ticks all of our favorite boxes — quick, easy, healthy, comforting, vegetarian, and ultra-flavorful. And when ladled up over rice — or, Barclay's favorite, tri-color quinoa — this Indian curry is the perfect way to warm up on a chilly winter night.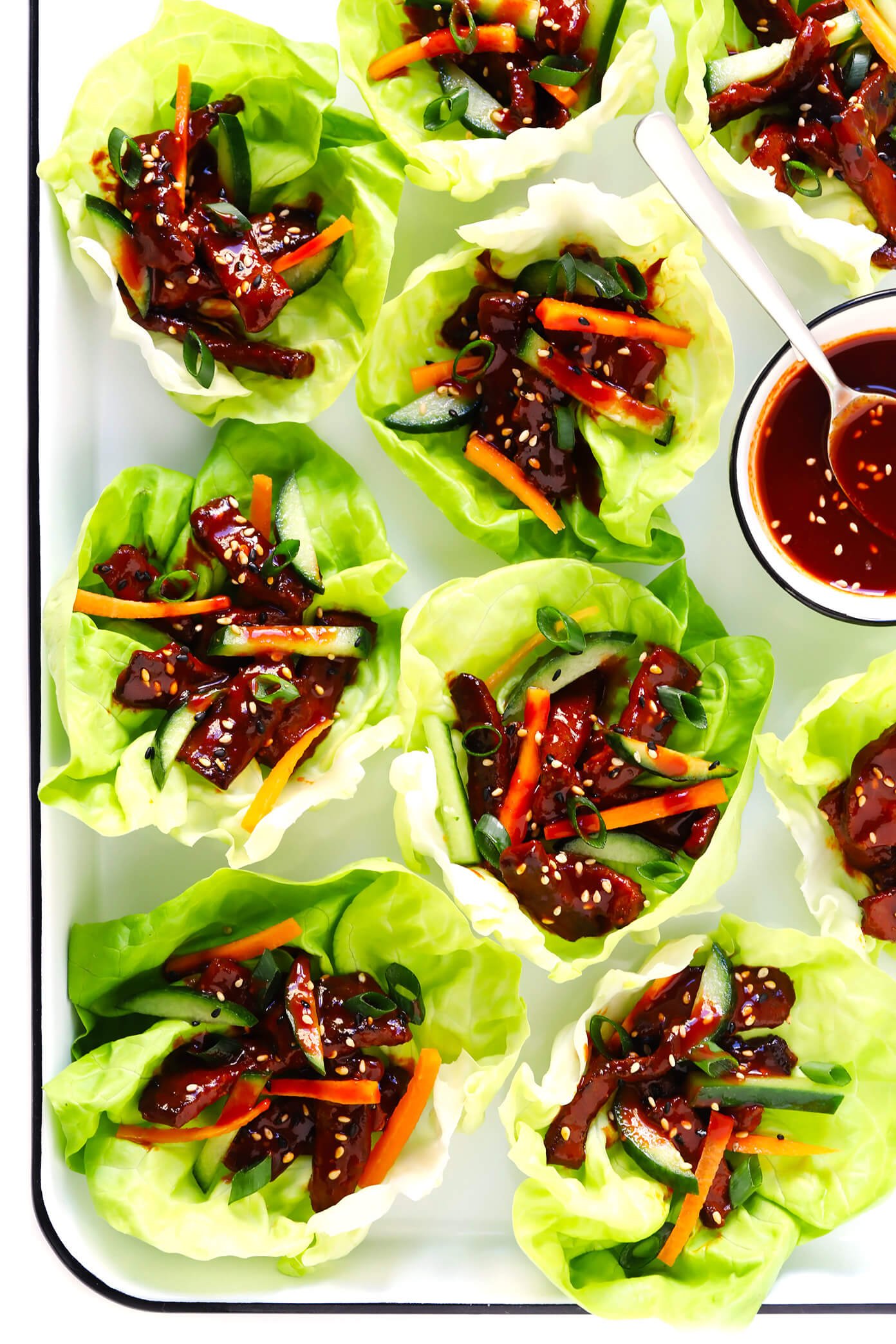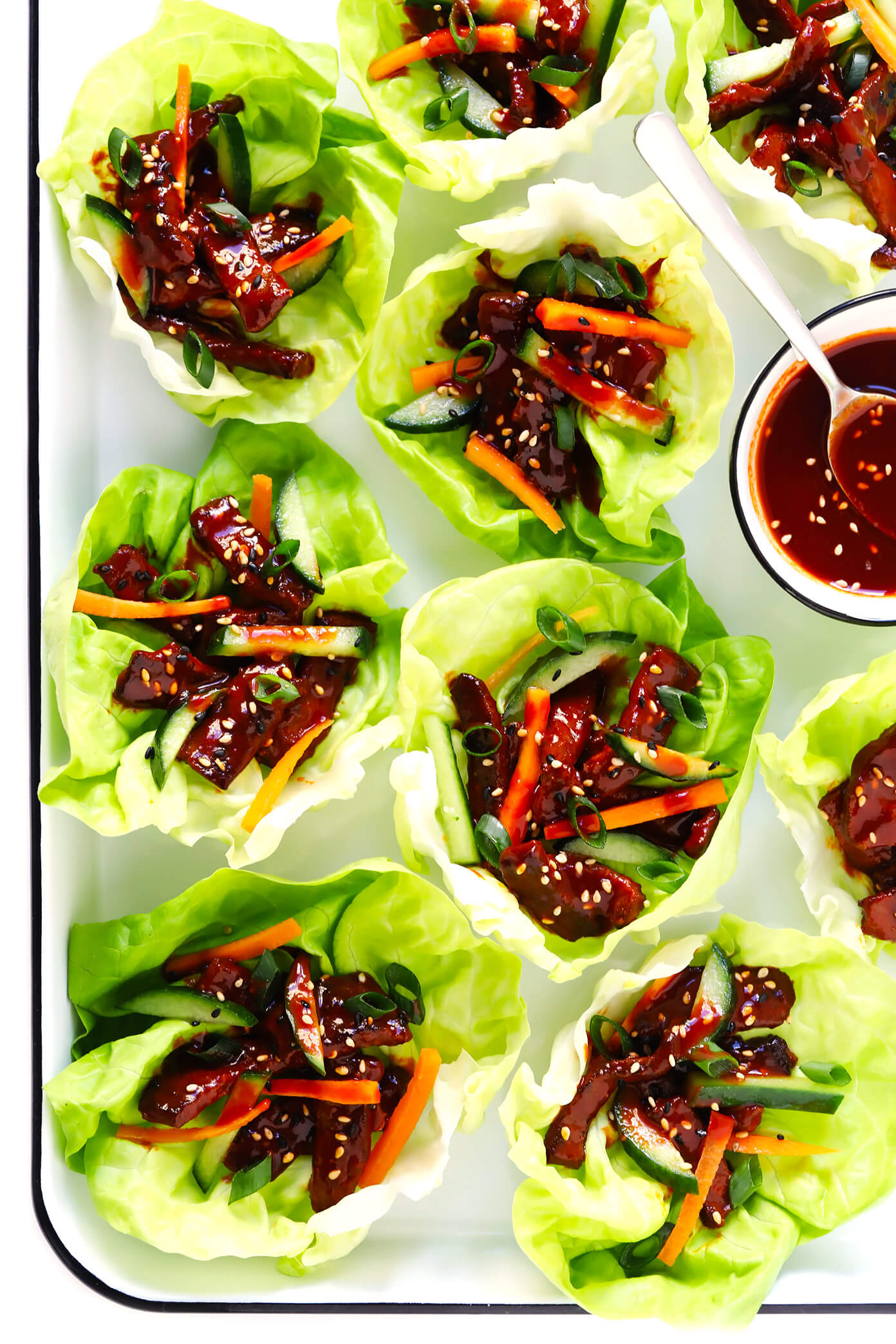 Quick Gochujang Lettuce Wraps: 2019 was also the year that we started adding gochujang to everything! I especially loved these 20-minute lettuce wraps, which are made with a 4-ingredient gochujang sauce and your choice of protein and veggies. It's the perfect healthy meal, appetizer or even a quick snack that will have you coming back for more. So delicious!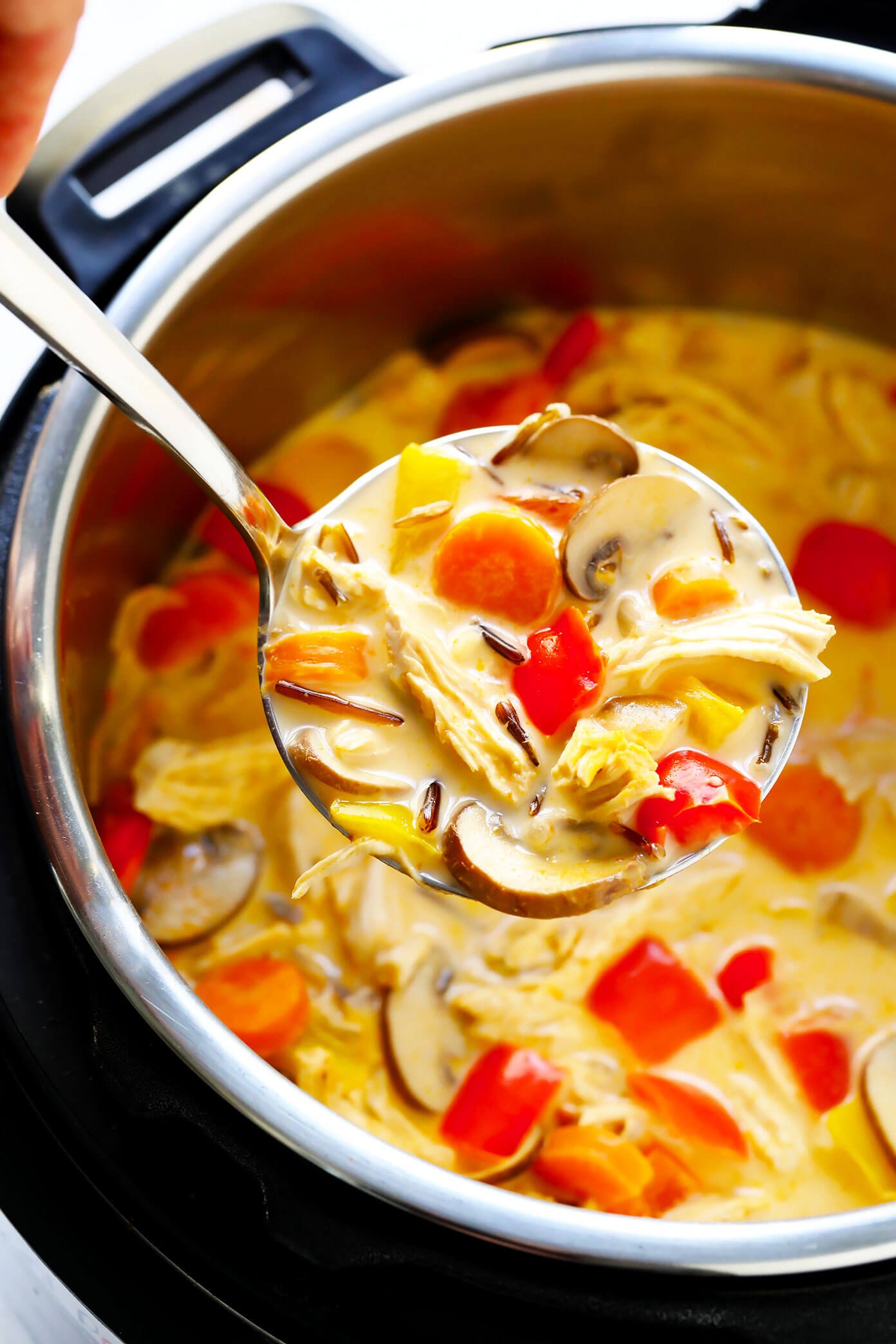 Thai Chicken Wild Rice Soup: After already having made my Cozy Autumn Wild Rice Soup a thousand times this winter, I decided it was time to add another wild rice soup to my rotation. And this Thai chicken soup totally hit the spot. It's gluten-free, easy to make in the Instant Pot or on the stovetop, and full of the best cozy Thai curry flavors we all love.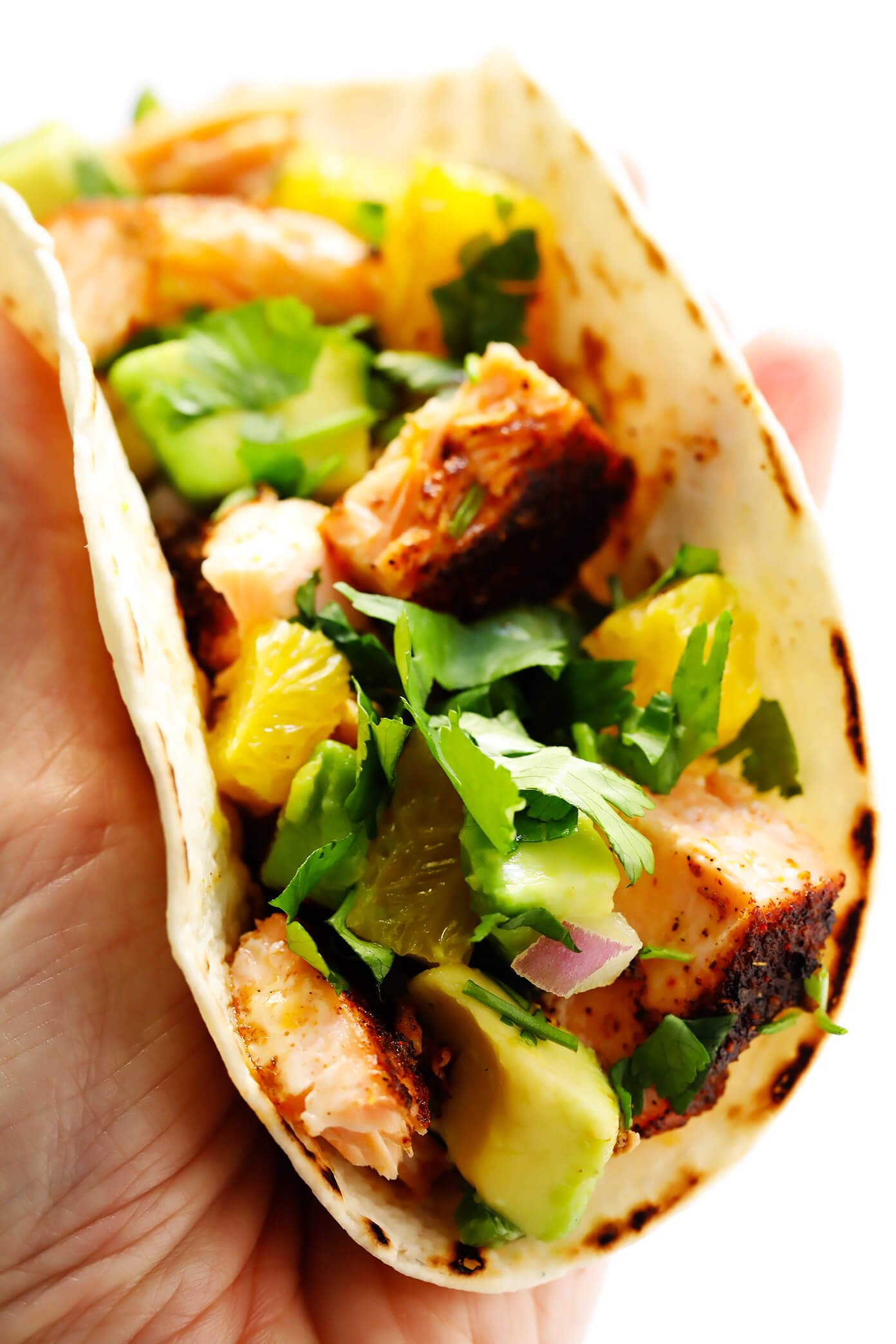 Super-Simple Salmon Tacos: This was my very first recipe shared on the blog in 2019 and continued to be one of my faves all year long. Flaky salmon is *perfectly* cooked and made with the most delicious chile-cumin rub. A quick and juicy avocado-citrus salsa negates the need for any extra sauce. And altogether, they form the most flavorful, light and healthy tacos. Bonus — they can be made in less than 30 minutes too!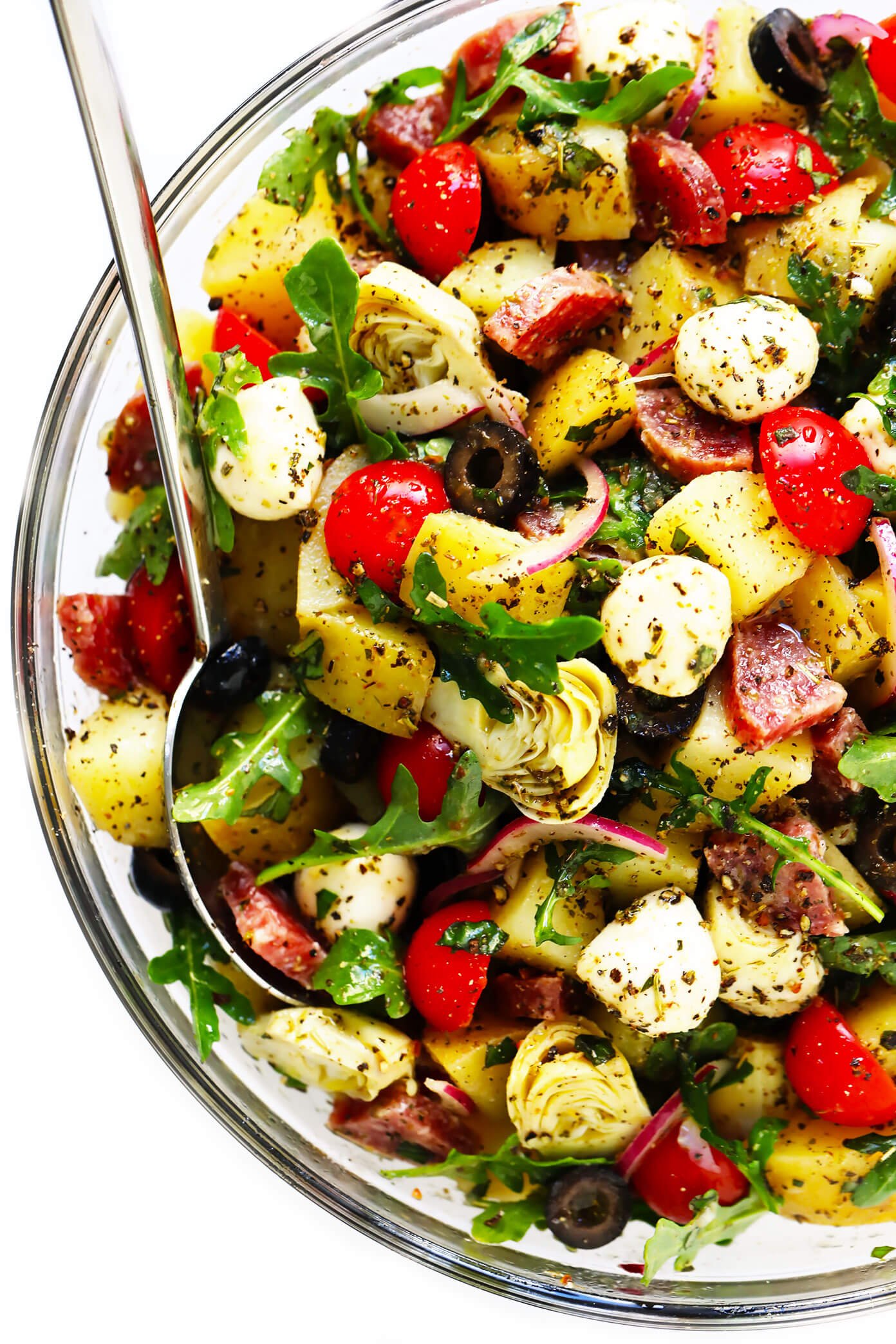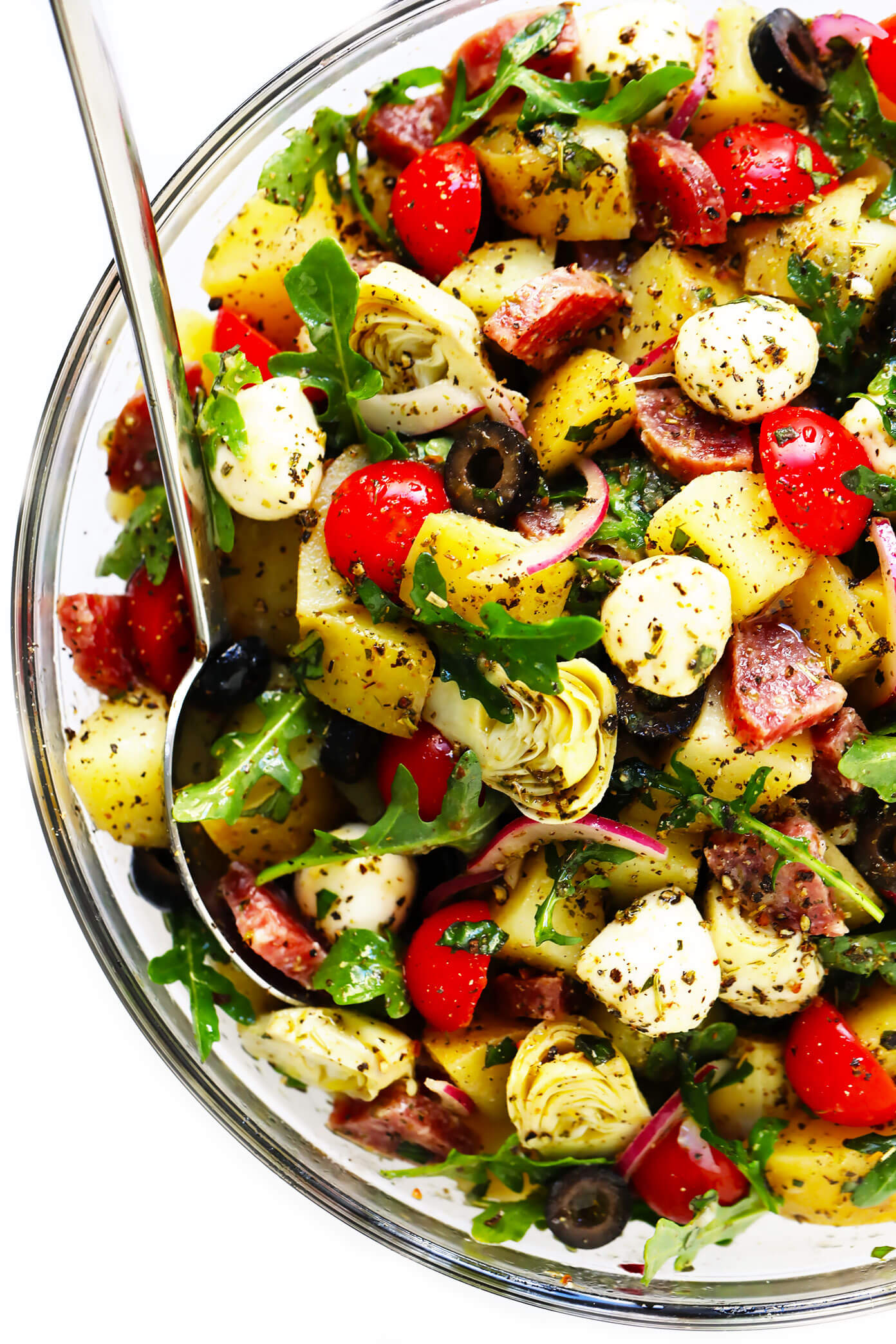 Italian Potato Salad: Basically all of my favorite ingredients combined into a delicious cold potato salad. Perfect for summer potlucks, grill-outs and picnics, and full of the best flavors!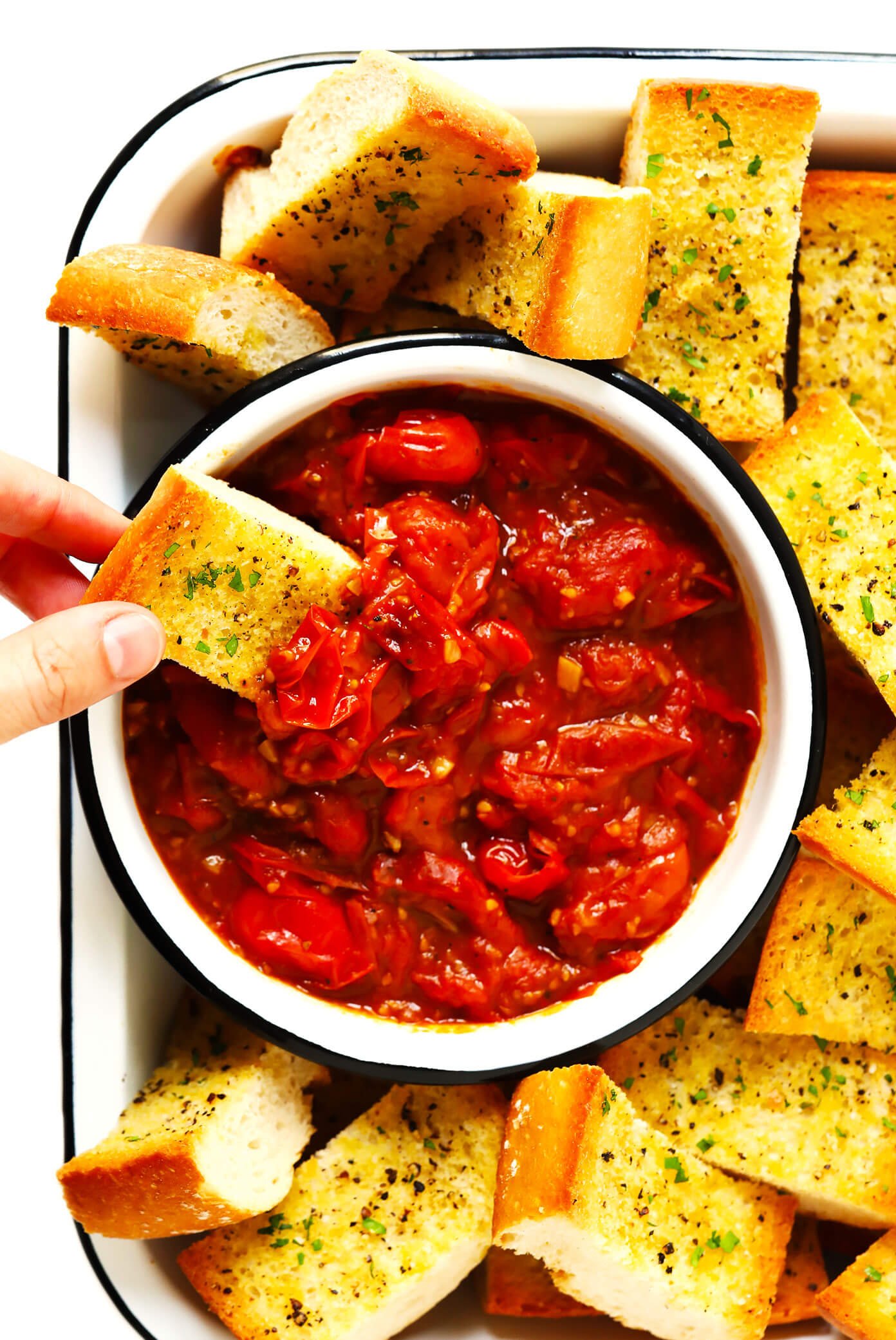 5-Ingredient Burst Tomato Spread: You've gotta put this one on your list for cherry tomato season this year! My mom served this up as a spread with crusty bread last summer, and everyone around the table could. not. stop. talking. about how delicious it was. If you haven't already tried it, this one is a must!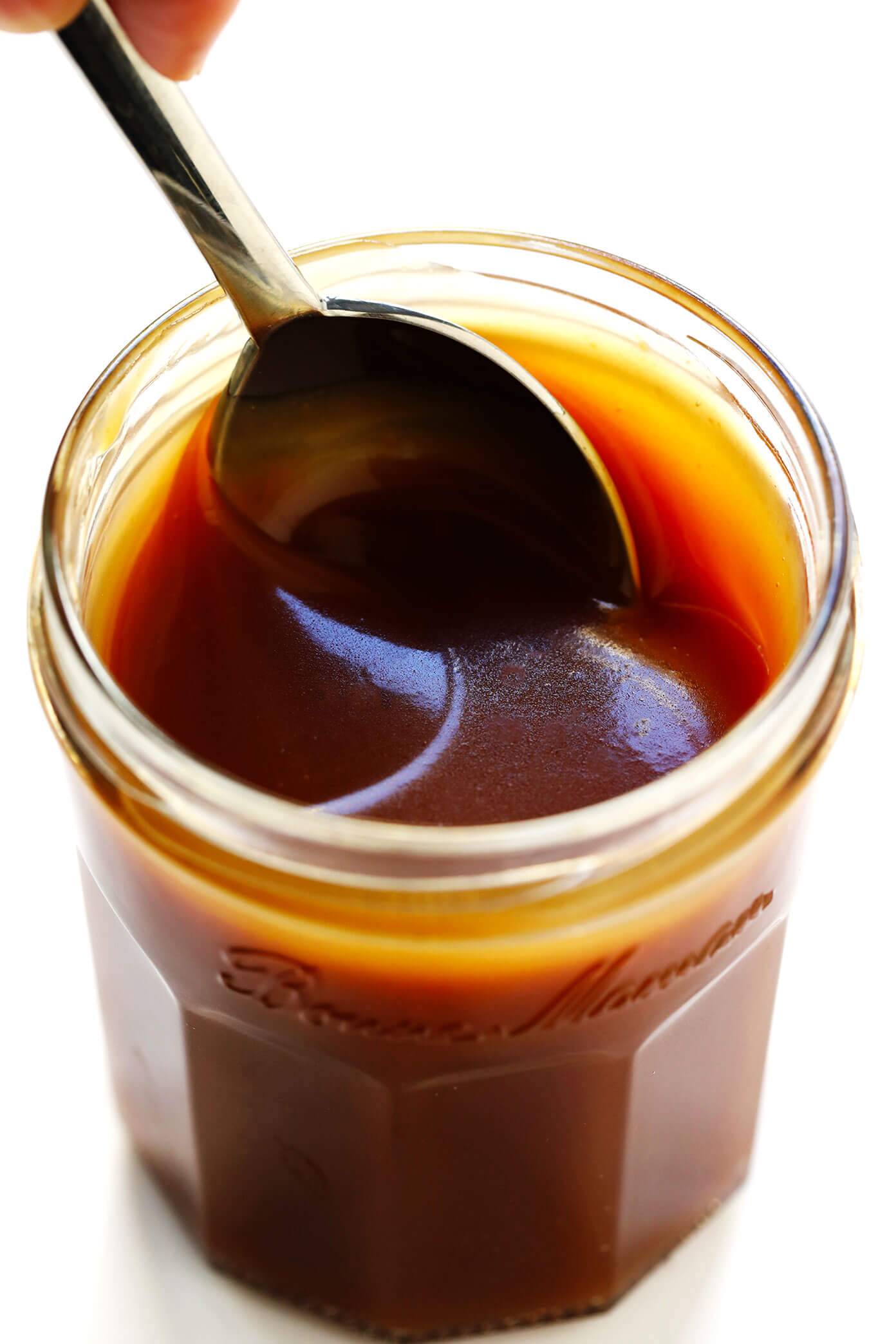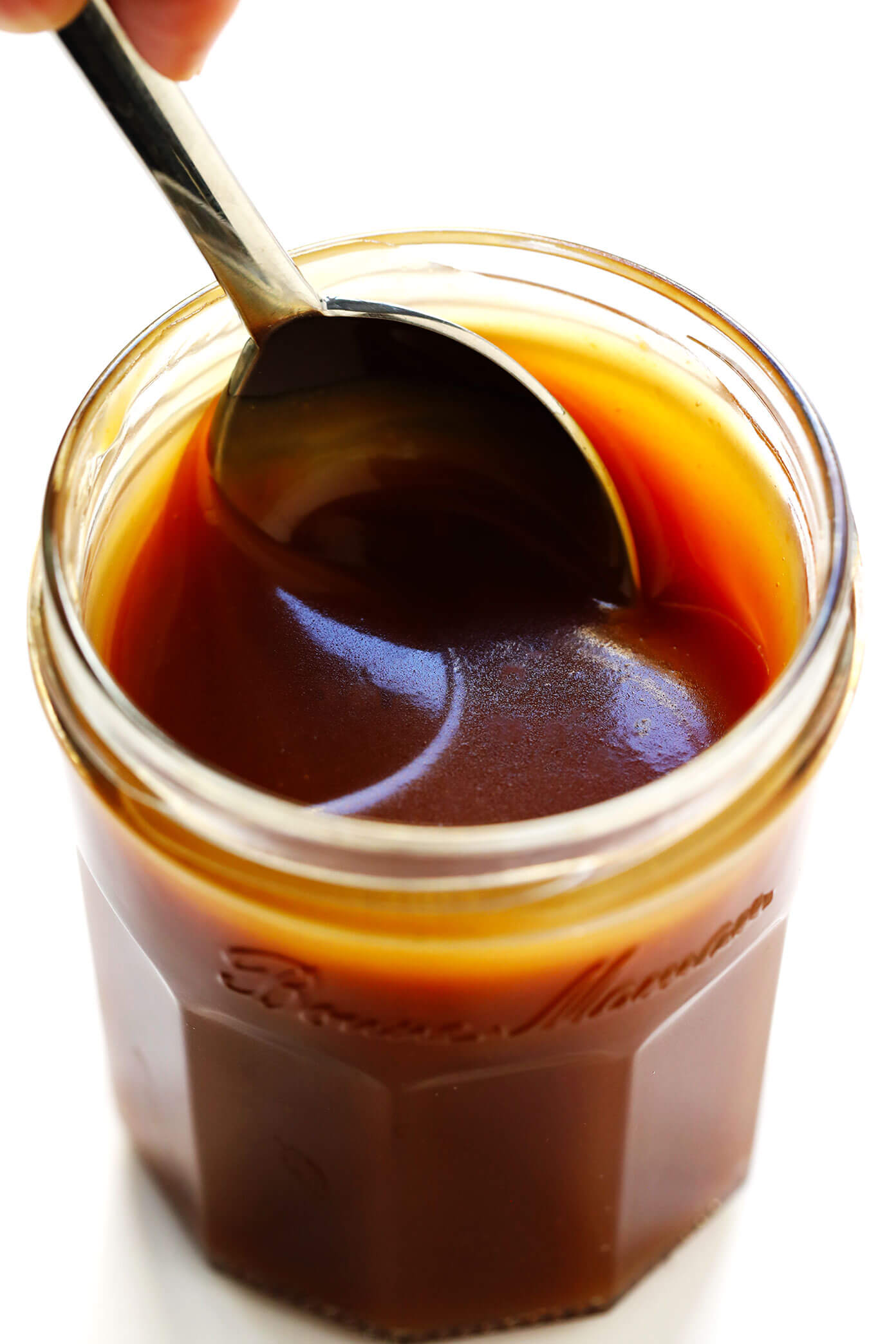 Bourbon Caramel Sauce: We served this sauce pretty much non-stop this past summer on everything from ice cream to fruit, brownies, cheesecakes, pies and more. It only takes 10 minutes to make, and our friends all go crazy for it.
Greek Salad Salmon Bowls: We make some version of these bowls at least a few times each month and love them. They also work great with more of a sesame vinaigrette (I like the one from this recipe) or made with grilled shrimp instead of salmon. However you make them, this recipe always tastes so fresh and delicious!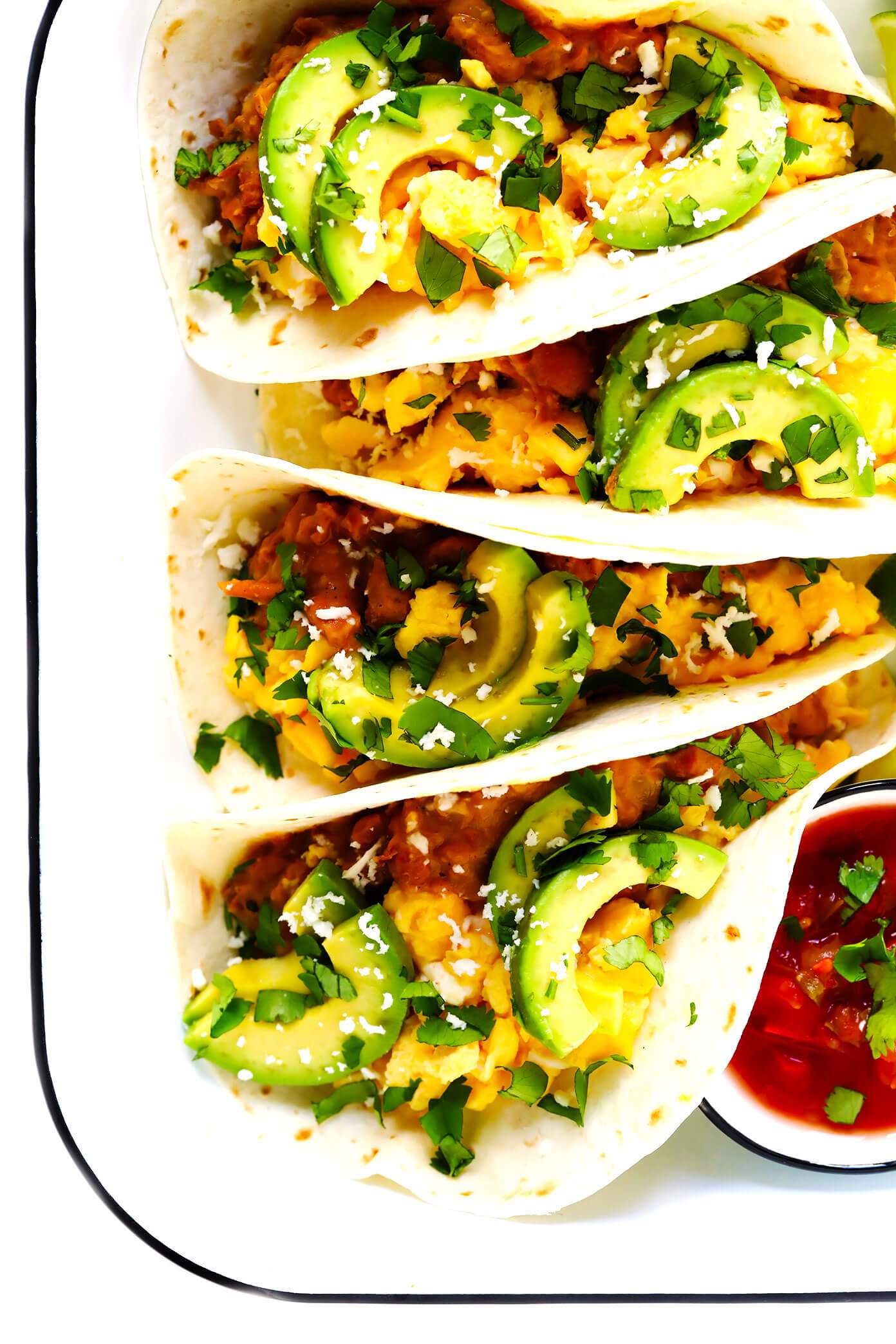 Breakfast Tacos: Yes, this is the third taco recipe on this list. (Are you surprised?)  Everyone needs a solid breakfast taco recipe in their back pocket, though, and this year I shared mine. I love these tacos because they are super quick and easy to whip up, they are full of great flavor, and they're pretty much guaranteed to get your day off to a fabulous start.