Orange Carrot Ginger Juice
This post may contain affiliate links. Please read my disclosure policy.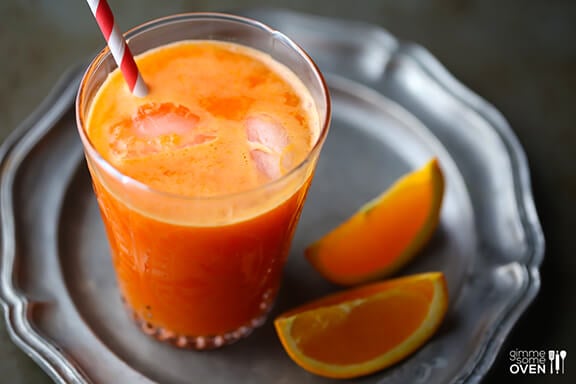 Are you ready to kick your orange juice up a notch??? Then you should totally try this orange carrot ginger juice!
I have been on a mega juicing kick lately, and have had fun trying all sorts of crazy ingredient combinations each day with whatever produce I have in the fridge. But of all the juices I have made, this simple three-ingredient orange carrot ginger juice ended up being one of my favorites.
If you have followed my blog for any length of time, you will know that I am slightly obsessed with bright colors. And this juice totally does not disappoint! It is so vivid that it is practically glowing — I love it!!! :)
More than it's gorgeous looks, though, I absolutely love how fresh and delicious this tastes. The orange and carrots make for a naturally sweet juice, made all the better with the extra kick of ginger thrown in. Definitely a step up from any store-bought orange juice, and it is a breeze to make with the juicer attachement to my Magimix food processor (more to come on that – it's brilliant!).
So pop over to my friend Brandi's food blog where I am sharing the recipe as she recovers from surgery. Yay for homemade juices!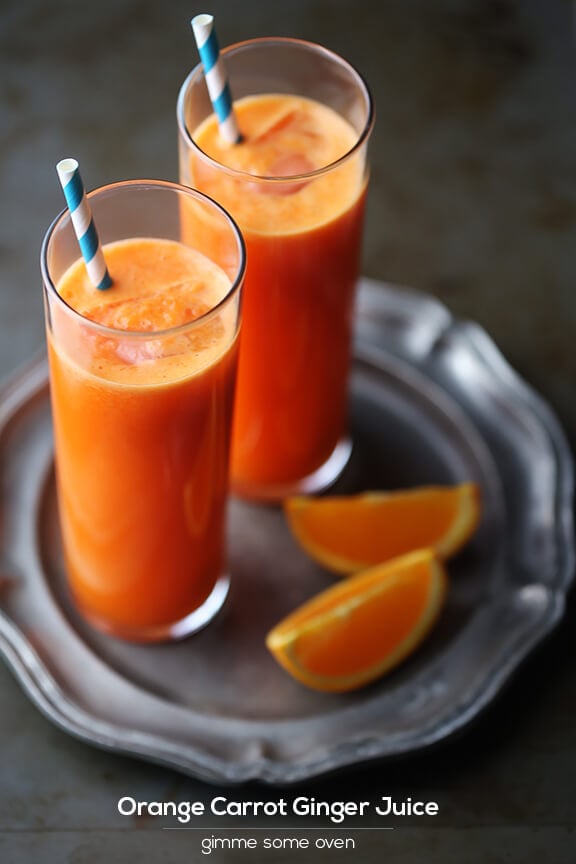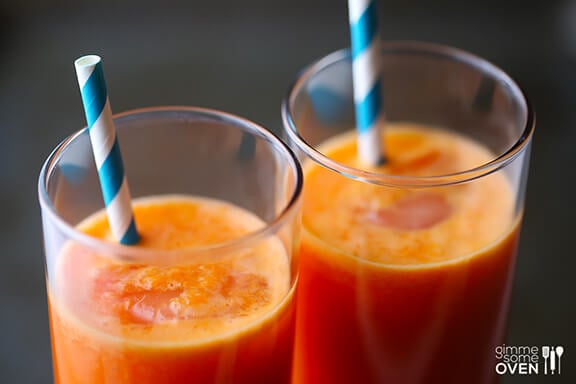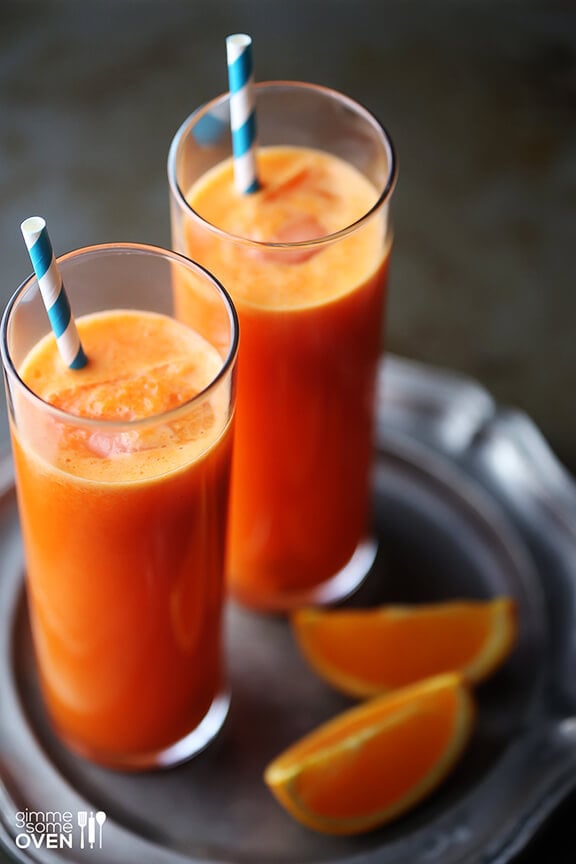 Disclaimer: I was given a Magimix juicing attachment to review, but all opinions are 100% my own as always.