Oreo-Doodles (Oreo-crusted Chocolate Cookies)
And the thanks for naming these cookies goes to…my amazing Facebook followers!
Yesterday I was editing the photos for these fabulously delicious double chocolate cookies that were coated with crumbled Oreos.  But for the life of me, I could not figure out what to name them!  So I turned to Facebook for some help, and they immediately came to a delicious rescue.  The suggestions ranged from everything from Black Magic Cookies, to Oreo Chocolate Explosions, to Chocodoodles (a close second!), to Choreos, to Ore-OH My! Cookies, to Oreo-Fluffed Chocolate Cookies, to Rx Monday Cookies, to my favorite…"Mine".  The list goes on, but suffice it to say, I need to remember to ask for suggestions more often.  :)
In the end, Oreo-Doodles kept resurfacing as the favorite.  So Websters, get ready, we have a new favorite cookie to add to the dictionary!
As I had hoped, these cookies turned out to be incredibly chocolicious.  I used my favorite double chocolate cookie base, and then simply dipped the dough balls in Oreo crumbs.  Ridiculously good.  I used chocolate chips in the cookies, but realized afterwards that you could also use larger crumbles of Oreos instead (inside of the cookies) if you'd like.  Either way, these are super fun, and my taste-testing friends and I gave them a big thumbs up.
Thanks again, Facebook friends!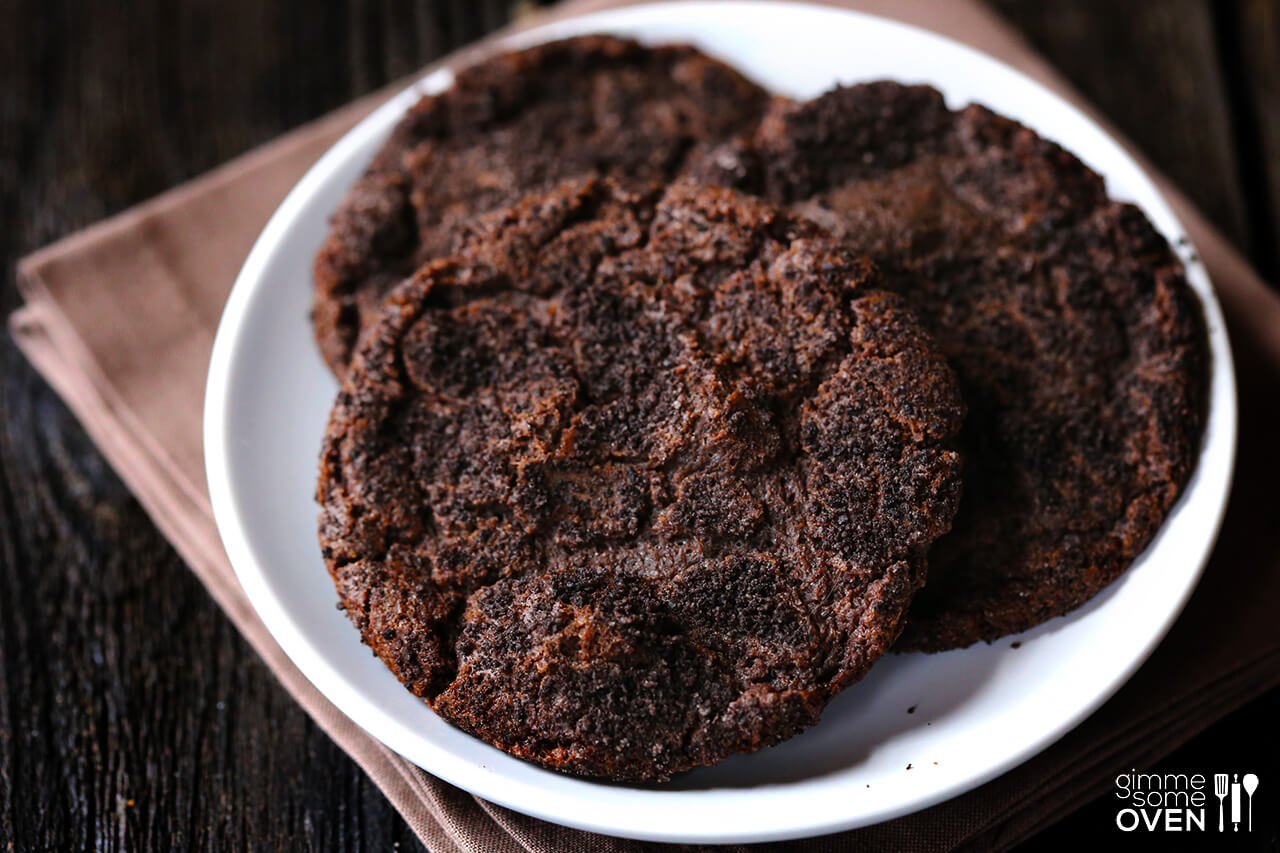 Oreo-Doodles (Oreo-Dusted Chocolate Cookies)
Ingredients:
Directions:
If you make this recipe, be sure to snap a photo and hashtag it #gimmesomeoven. I'd love to see what you cook!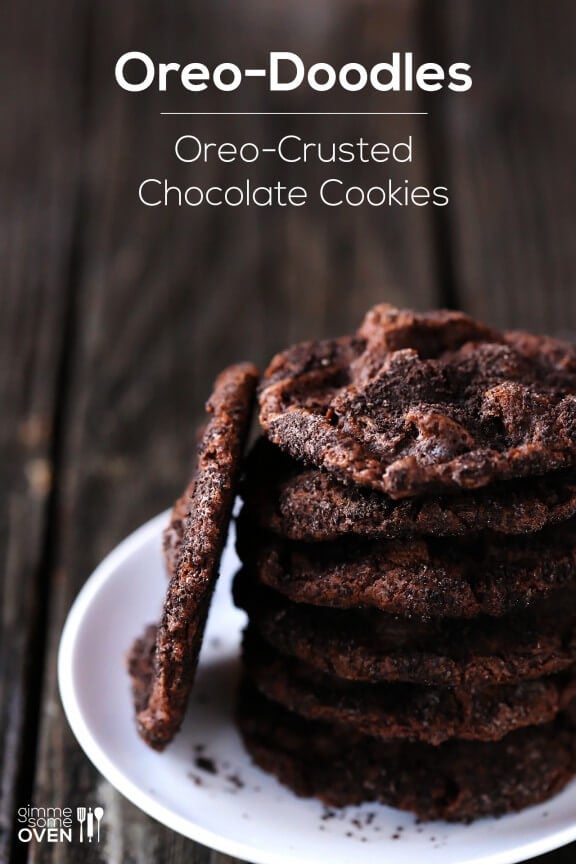 This post contains affiliate links.