Paradiso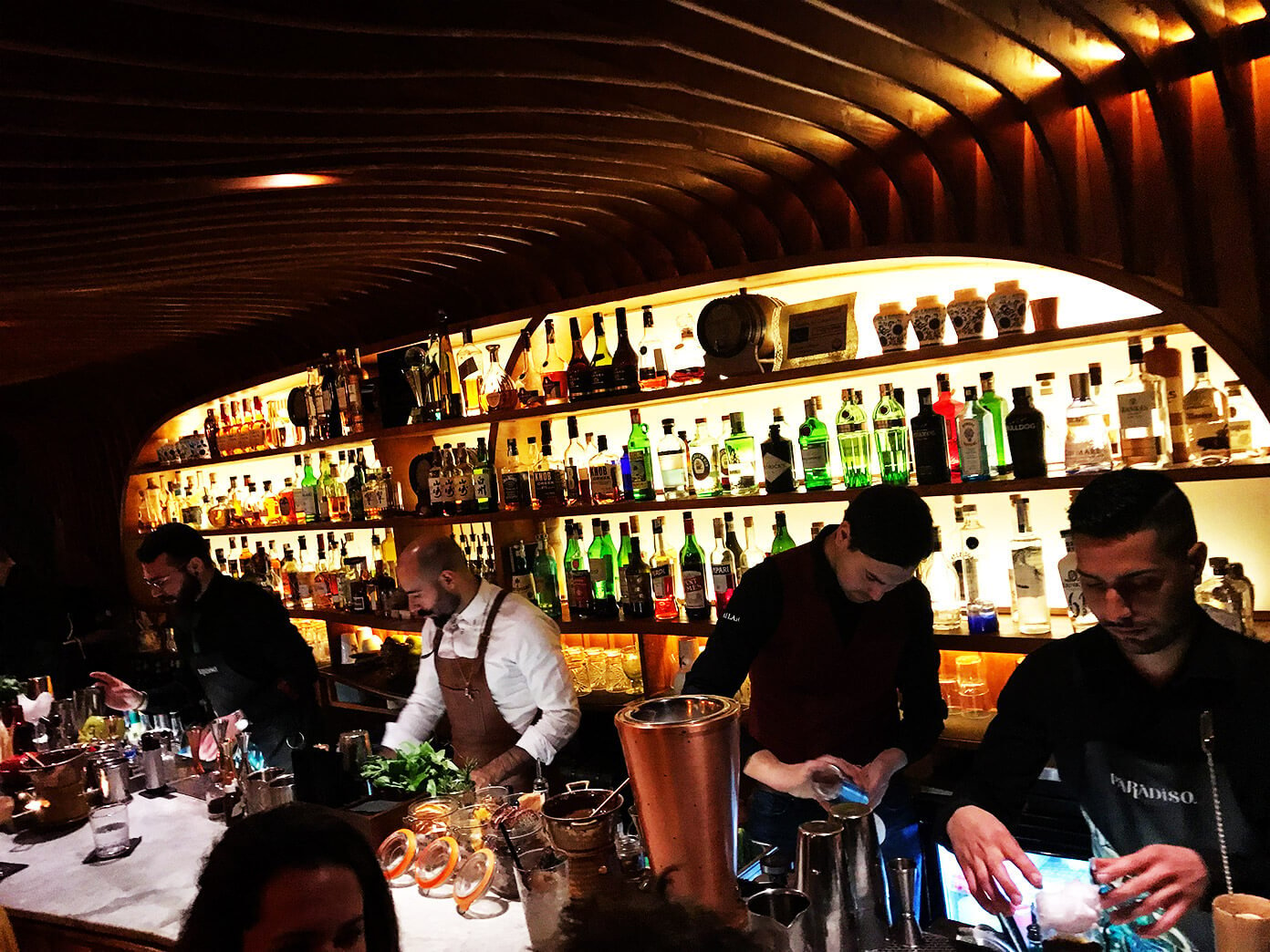 Paradiso – pastrami shop or speakeasy…you decide
What It Is: 
Speakeasy-style cocktail bar with next-level drink presentation, tucked away behind a pastrami shop in El Born.
Where It's Located:
El Born | Google Map
Why We Love It: 
If you like high-quality, creative cocktails and with memorable presentations, this is your bar. The entrance is hidden in a pastrami shop (which evidently does actually serve sandwiches), where you walk inside and you're guided to open the door ahead. Behind the door is the beautifully decorated bar serving cocktails you are sure to remember.
Menu Recommendations:
Everything we had was delicious, but it also pays to look around the bar when the servers bring the drinks. It just might inspire you.
Barclay ordered the cocktail that's served in an enormous pipe, and it pretty much made everyone's night. :)
Other Tips:
Cocktails here run around €12-15 per drink, so heads up.
Go early to avoid a long wait – this place gets packed.
Check out our downloadable travel guide map for other recommendations nearby!
Contact:
Website | Facebook | TripAdvisor | Yelp | t: +34 933 607 222
For More Barcelona Travel Recommendations…
Check out our Gimme Some Barcelona Travel Guide, which includes a constantly-updated list of our best recommendations on where to stay, what to do, and where to eat in Barcelona. Plus, we've also shared a bunch of our best Barcelona-specific travel tips, so that you can navigate the city like a local.
Also, feel free to download our Gimme Some Barcelona Google Map, which includes all of the recommendations listed in our travel guide.