Parmesan Popcorn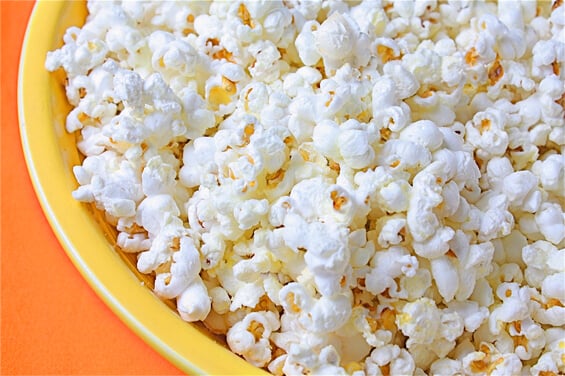 Hallelujah!  After months of waiting while the networks drug their feet, trying to decide who would host this next season, Project Runway FINALLY debuted last night!!  And after a 12-hour day at work, I was more than ready to kick up my feet and settle in for some fashion fun.  :)
So to celebrate, whipped up a batch of my favorite popcorn.  Believe it or not, up until a year ago, I'd never made popcorn on the stove – tragic!!  Thankfully, a good friend showed me what I was missing, and I've gladly kicked the "bag" habit (and all of its preservatives) for more healthy kernel-popping fun!  This is so easy, super quick, and I just love experimenting with all sorts of different flavors!  Other favorites include cinnamon+sugar, smoked paprika, cumin, cayenne+chili powder, or…classic buttah.  :)
So cheers to a classic comfort-snack…and the return of the runway classic, "Make It Work!"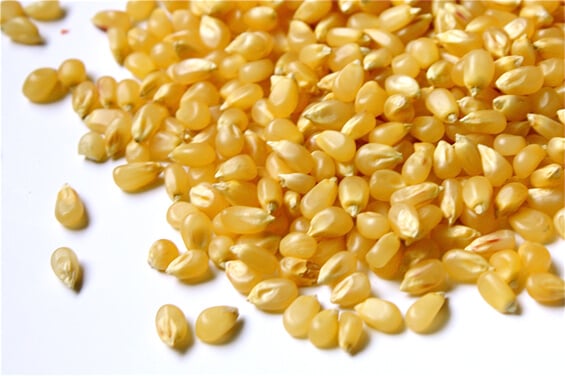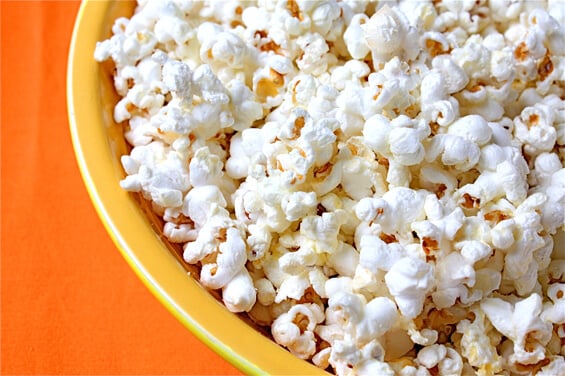 Parmesan Popcorn
Recipe for a quick and easy snack, Parmesan Popcorn!
Ingredients:
1/4 cup oil (canola, vegetable, or some oil with a high smoke point) - enough to just barely cover bottom of the pan
2/3 cup popcorn kernels
Non-fat spray butter to taste (or a few tablespoons melted butter)
1/4 cup grated parmesan
Garlic salt to taste
Directions:
Heat the oil in a large (I used an 8-quart) saucepan over medium-high heat. Put 3 or 4 popcorn kernels into the oil and cover the pan.
When the kernels pop, add the rest of the 2/3 cup of popcorn kernels in an even layer. Cover, remove from heat and count 30 seconds. (Count out loud; it's fun to do with kids.) This method first heats the oil to the right temperature, then waiting 30 seconds brings all of the other kernels to a near-popping temperature so that when they are put back on the heat, they all pop at about the same time.
Return the pan to the heat. The popcorn should begin popping soon, and all at once. Once the popping starts in earnest, gently shake the pan by moving it back and forth over the burner. Try to keep the lid slightly ajar to let the steam from the popcorn release (the popcorn will be drier and crisper). Once the popping slows to several seconds between pops, remove the pan from the heat, remove the lid, and dump the popcorn immediately into a wide bowl. Toss with parmesan until evenly-mixed.
Salt to taste. (You can also add the salt in initially with the oil, to have it be more evenly dispersed.)
With this technique, nearly all of the kernels pop and nothing burns. If you are adding butter, you can easily melt it by placing the butter in the now empty, but hot pan.
I know it doesn't have a high smoke point, but I often use olive oil for homemade popcorn instead of the alternatives.  Love the extra nutrients, and the light extra flavor it adds.  However, you do have to keep an extra-close eye on it to make sure it doesn't overheat or burn.  :)
Original recipe, with instructions adapted from Simply Recipes.
If you make this recipe, be sure to snap a photo and hashtag it #gimmesomeoven. I'd love to see what you cook!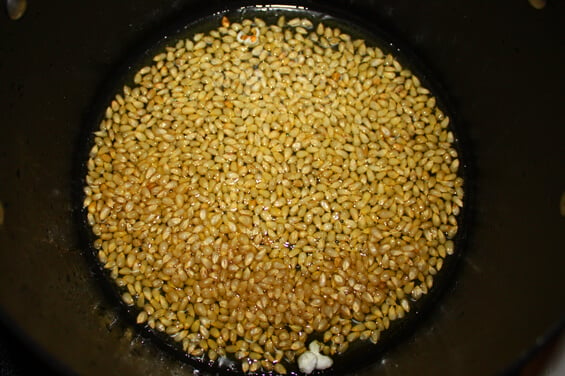 Leave a Comment:
Comments
Trackbacks/Pingbacks