Raspberry and White Chocolate Muffins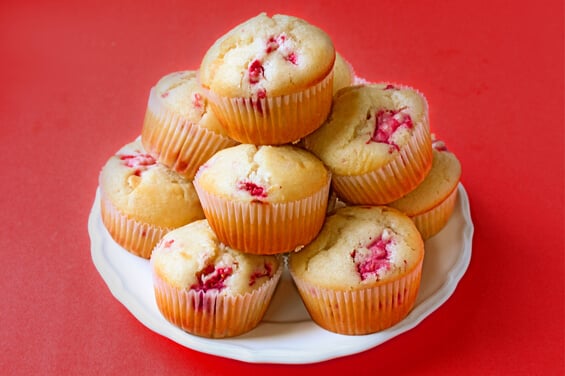 I'm quite proud of myself.  :)  Usually whenever I bring home a batch of fresh raspberries or blackberries, they seem to "disappear" before making it to any cooking or baking recipes I had planned.
But…mwahaha…self-discipline somehow prevailed this week, and my precious little carton of raspberries lasted long enough to make it into these delicious muffins.  And I am so glad they did. These muffins are absolutely fantastic!  The raspberry and white chocolate combo was heavenly, as predicted, and the hint of lemon juice added a nice fresh kick to the batter.  Delicious!!
So give these a try for breakfast, dessert, a side, a snack (or all of the above!!), and enjoy!!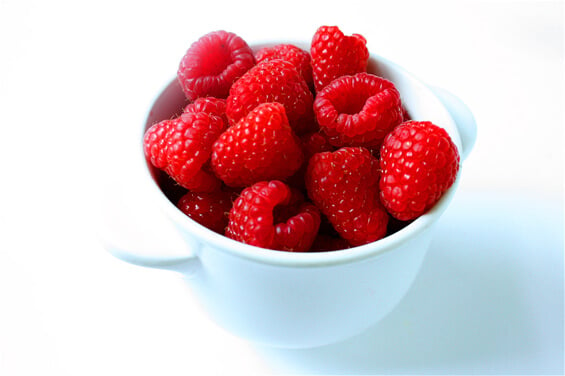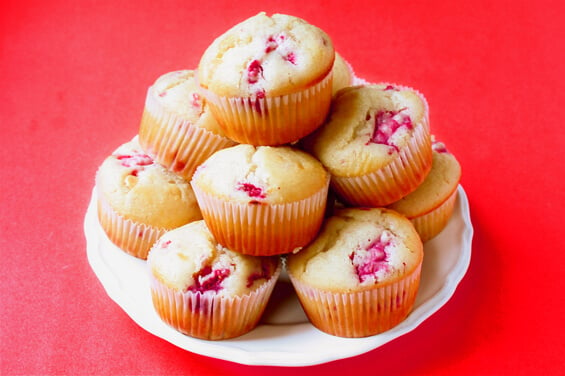 Raspberry and White Chocolate Muffins
These Raspberry and White Chocolate Muffins are so delicious and easy to make to!
Ingredients:
2 tsp. lemon juice
1 cup milk
1/2 cup vegetable oil
1 egg
2 cups all-purpose flour
3 tsp. baking powder
1/2 tsp. salt
2/3 cups sugar
2/3 cup white chocolate chips or chunks (or you increase this to 1 cup if you really like white chocolate!)
1 1/4 cups raspberries (you can use fresh or frozen, but if they're frozen, don't thaw them before mixing them in.
Directions:
Preheat oven to 375 degrees F. Line a muffin pan with paper cups or lightly grease.
Whisk lemon juice, milk, oil and egg in a medium bowl until well combined.
Mix together flour, baking powder, salt, sugar and white chocolate in a large bowl. Add the berries to the dry ingredients and stir gently to combine. Then gently stir the wet ingredients into the dry ingredients. Stop stirring once the ingredients are combined.
Pour the mixture into the baking cups, so that each is about 2/3 full. Bake for about 22 minutes, or until a toothpick inserted in the center comes out clean. Let cool for a few minutes, and serve.
While I loved the raspberries in this, you could easily substitute in some other fresh fruits, such as strawberries, blueberries, peaches/nectarines, apricots, plums, or other favorite fruits with similar consistencies.  You could also sub in other flavors of chocolate chips (semisweet, dark, or milk) to change it up!
If you make this recipe, be sure to snap a photo and hashtag it #gimmesomeoven. I'd love to see what you cook!