Cozy Classics Giveaway
This post may contain affiliate links. Please read my disclosure policy.
In honour of Jane Austen's birthday (this past Sunday) and because these are just so utterly adorable — here's another lovely giveaway, thanks to Cozy Classics and Simply Read Books! Great for kids, or even as clever coffee table books.
Cozy Classics are brilliant. Children can learn new words in the context of a story — and that story can grow with the child. Adults can practice their own memory skills as they try to tell the story from a few words and images — this could even become a new party game!
What is Included in the Giveaway:
the books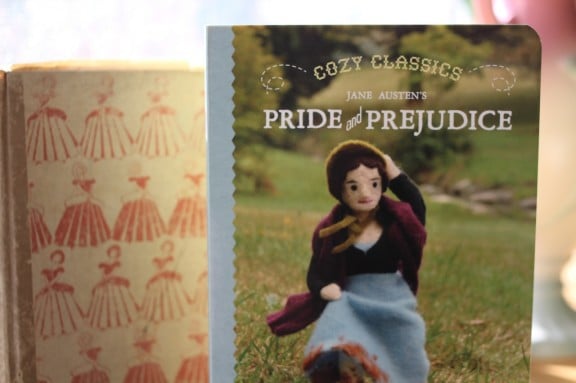 Do you love Pride and Prejudice? How many times have you read it? What about Moby Dick? Have you ever thought — I can't wait until my child (or someone else's child) is old enough to read it? If so, these books are a great stopgap until that wondrous day.
Jack and Holman Wang created these board books as a first taste of great literature for young children. Talk about abridged — these books narrow down classic stories to twelve simple words and twelve needle-felted illustrations.
Maybe you've always been afraid of reading a classic because of its length or archaic language — start here! No shame. These books are cool. I've never read Moby Dick, and now I kind of want to!
On the Cozy Classics website you can read a longer (but still brief) synopsis of each story and "meet" the cast of characters. Plus, there's even a list of quotes.

One of my favourite parts of each book, is that the first page of the actual story is depicted in the background of the first image, with the first line clearly readable. A nice salute.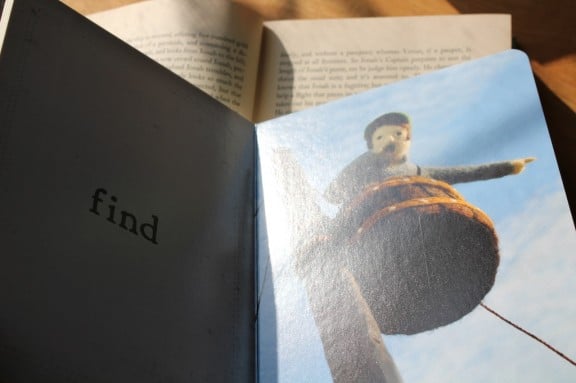 The felt creations are incredible. Who knew you could get such great detail in felt? And even the photo lighting is cinematic. The only thing that could make these books better is if they came with a felt doll, too!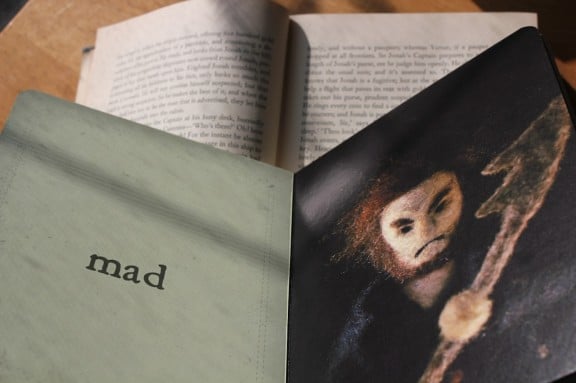 The picture and word-pairings are delightful. I giggled on more than one occasion as I flipped through the books.
If you need these for the perfect Christmas gift, or you just can't wait to win, Pride and Prejudice and Moby Dick are still available from Amazon (and can arrive by Christmas Eve, too!).
Next spring there will be two more added to the Cozy Classics line-up:
Giveaway Winner
Thanks to all of you who participated in the Literary Brass Cuff giveaway from JezebelCharms. We have a winner — enjoy your new literary jewelry, Tammy E.! And thanks again, Kate, for sharing your lovely creations with our readers.
Enter the Gimme Some giveaways this week!
Disclaimer: This post contains affiliate links. This giveaway has been sponsored by Cozy Classics. I was in no way compensated to host this giveaway, and all opinions are my own as always.