Anaïs Nin
This post may contain affiliate links. Please read my disclosure policy.

Today in 1903, Anaïs Nin was born in France to Hispanic/Cuban parents and was given the never-ending name — Angela Anaïs Juana Antolina Rosa Edelmira Nin y Culmell. Whew. Though she was raised in France and spent time in both Spain and Cuba, she lived the majority of her life in the United States where she established herself as an author.

I haven't read any of her journals or other works, but I always stumble across quotes of hers that I like. (I wonder if she wrote anything in her journals about the weight of carrying six different names.)

Sometimes ended with bloom rather than blossom, apparently this quote also has a bit of mystery surrounding it as to its source. The Sky Blue Press Editor posted a possible scene reference from Nin's novel, Children of the Albatross, which might have inspired this succinct (some might say diluted) version. Regardless of whether the exact phrasing is hers, I still think it's beautiful and poignant.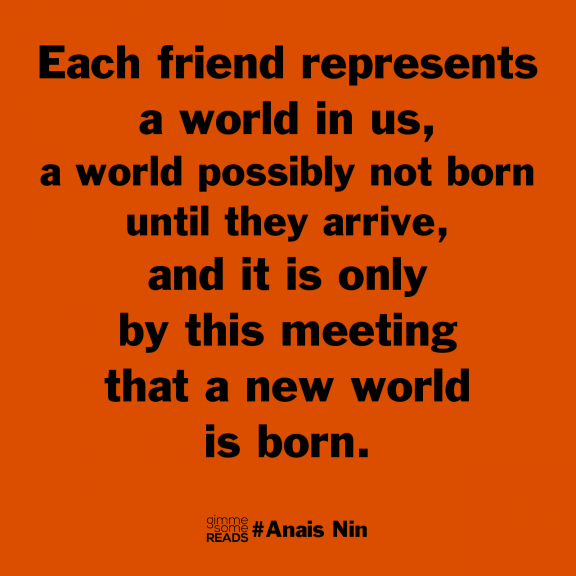 I've had this quote framed since college, and actually just now realized I don't know where that frame is since I moved into my house (two years ago). Hrm… I wonder which box it's in.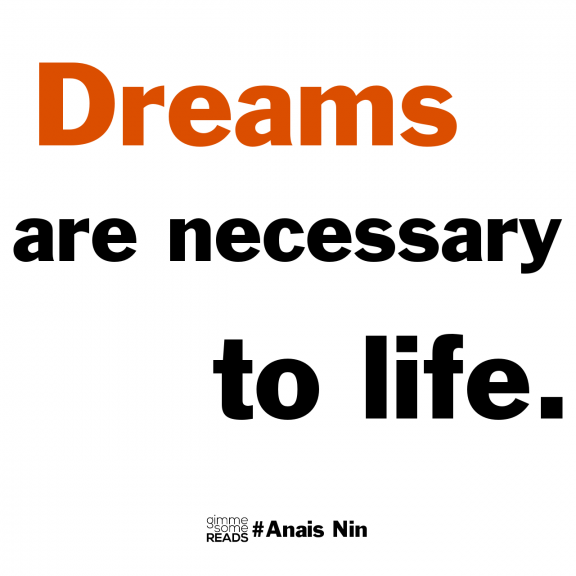 Yes. Yes. Yes.
And, here are a few new ones I discovered while researching for this post: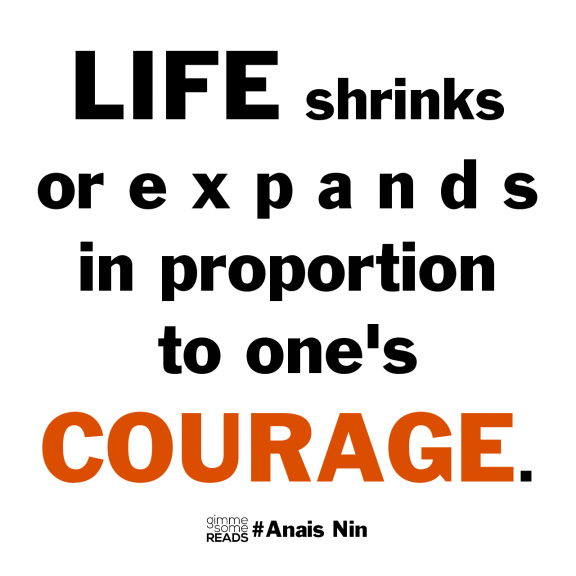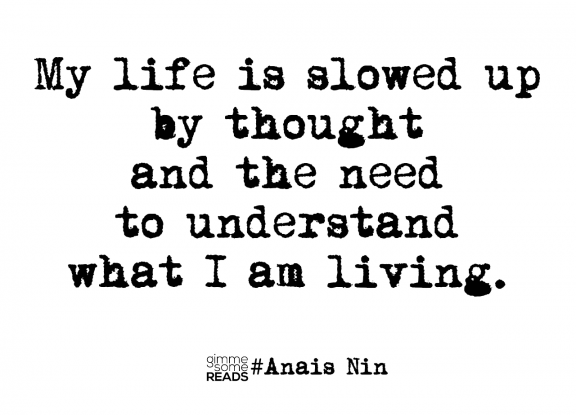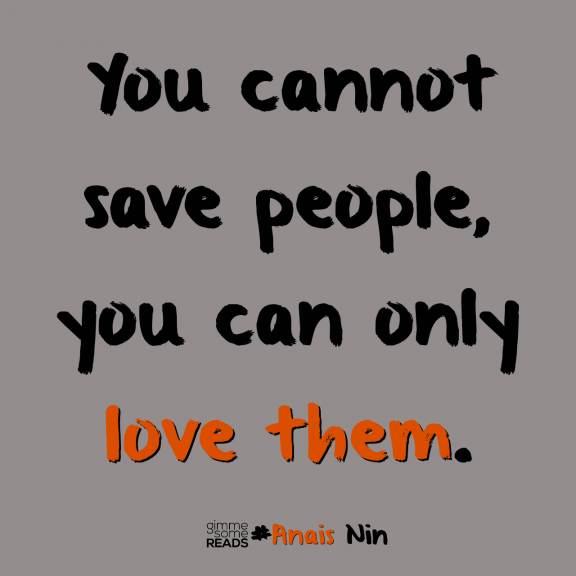 do you have any favourite Anaïs Nin quotes?
»Give us your feedback on Gimme Some Reads — fill out our Gimme Some Readers Survey.
This post contains affiliate links.