meet bet!
This post may contain affiliate links. Please read my disclosure policy.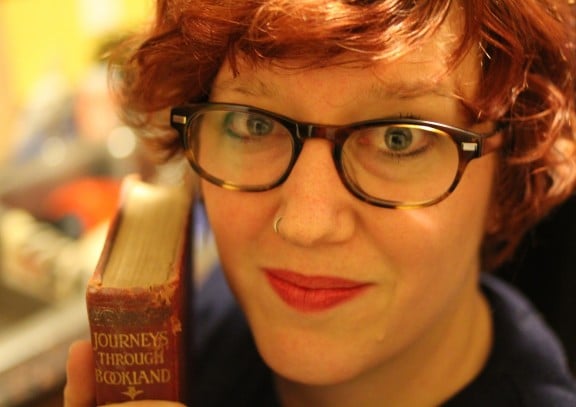 Hi everyone! Ali here, from Gimme Some Oven. I am so excited to introduce you to the new main writer for the Gimme Some Reads section of the blog — my dear friend, Bet!
You know that friend in your life who always has the right words to say? Who has the perfect quote for any occasion? Who loves getting lost in a good book for a day, and then encouraging you to do the same? Who gets a twinkle in her eye when she has the opportunity to use a favorite new word in a sentence? Who can listen to you talk in circles, and then somehow in a few sentences reframe the situation and sum up exactly what you were trying to say?
You guessed it – that's Bet. :)
This girl loves words possibly more than anyone I know. (Get ready to learn some of her favorites!)  But while she is extremely well-read and versed in a variety of genres, and is a remarkably gifted writer herself, I am especially grateful to Bet for knowing how to share the books, quotes, words, and lyrics that will inspire and bring hope. Whether that's a Rilke quote, a Bob Dylan song lyric, a Tolkien classic, or even in hearing her own words talking about how a book touched her life, I feel like I can always turn to Bet to find the words I need.
In the words of one of my favorite books, "I'm writing this in part to tell you that if you ever wonder what you've done in your life, and everyone does wonder sooner or later, you have been God's grace to me…" For years, Bet and her heart and her words have been just that. I can't wait for her to begin sharing with you.
So read on below to hear my little interview-ette (see, I'm creating new words myself!) with Bet. And oh – I forgot to mention – she loves lowercase. ;)
Ali: Ok, rather than the awkward "tell us a little bit about yourself", how about tell us a little bit about why you so love to read?
Bet: hrm…well, i love words and i love story. and i am enchanted by the magic of a white page with black text that can unfold into a world , in all its vastness, marking my heart and my mind by the way 26 letters and a few punctuation marks are laid out in different combinations on a piece of paper. [sorry, i know that's a bit of a mouthful, but i mean it.]
What are you most excited about with blogging for Gimme Some Reads?
i look forward to sharing my favourite quotes with people — a well-timed and well-said word can make your day or change your life. and i'm excited to present good literature and poetry in ways that connect to people's everyday realities.

What would you say is your life motto?
dreams are real. not all those who wander are lost (tolkien!). laughter is the best medicine. and, less is more.

Favorites….go!
i would just like to point out that if i were writing that, it'd say "favourites" because i'm all about lowercase (thanks to ee cummings) and spelling things the british way (thanks to pretty much all my favourite authors)…but don't worry, i'll be on my best behaviour (for the most) part and follow more usual forms of capitalization in my non-"interview-ette" posts.

Book: lord of the rings trilogy. these books blow me away every time i read them. i even wrote a poem about them once.
Author: jrr tolkien, but i also have to mention cs lewis & jane austen.
Poet: that would be rainer maria rilke. he hurts me sometimes with how beautifully he captures things in words. and then there are ts eliot & ee cummings. oh! and gerard manley hopkins.
Comfort food: nachos. or french fries. or chips and salsa. and sometimes mac & cheese. (can you say salty-carb-fest?)
Piece of furniture: i think it might still be my rust-orange-colored couch & ottoman that i got for $10 at a garage sale; we've been through a lot together.
Place you've traveled: hrm…that's a tough one. i'd have to say that new zealand is the most beautiful (plus, they filmed lord of the rings there!! and i got to see the rebuilding of hobbiton for the hobbit!…can't wait to share those pictures!), but that england & ireland are my favourite countries. and i recently gained a soft-spot for visby, sweden; so now it and edinburgh are my favourite cities.
Signature fashion accessory: red hair.
4-Legged Friend: clivejane (named for cs lewis & jane austen)–she's grey, beautiful & fiesty, and she cracks me up on a daily basis with her clownish bounding skills. and as lm montgomery said, "there's no cat like a grey cat."
Place to hang in Kansas City: i never really had a good answer for that until this past summer when sarah (writer for gimmesomefilm.com) started singing jazz at the majestic downtown. that sunday night jam has become a favourite hangout of mine and i love that we're carrying on the tradition of kansas city jazz.
Kitchen 'utensil': my sodastream–as someone who doesn't like water (sorry, but it's boring!), this allows me to trick myself into thinking i'm drinking really subtly flavoured soda. yum. plus, i can experiment–making drinks like sage sodas with herbs from my backyard. i love a good kitchen experiment.
Tell us a little bit about what is ahead for Gimme Some Reads. What sorts of posts can readers look forward to each week?
i'll be posting pinable quotes and reflections on books and writers, as well as features like:
monday melodies: quotes from lyrics to start your week off with a song
tuesday travels: quotes and reflections inspired by travel (including my own experiences with literary places)
word wednesday: focusing on a word and its meaning
bookshelf confessional: sharing what books still sit on my shelf…unread
and plenty more to come!
Thanks so much Bet! And for the final question, we turn to all of you reading readers out there:
What would YOU all like to see ahead on Gimme Some Reads?
This post contains affiliate links.