Salamanca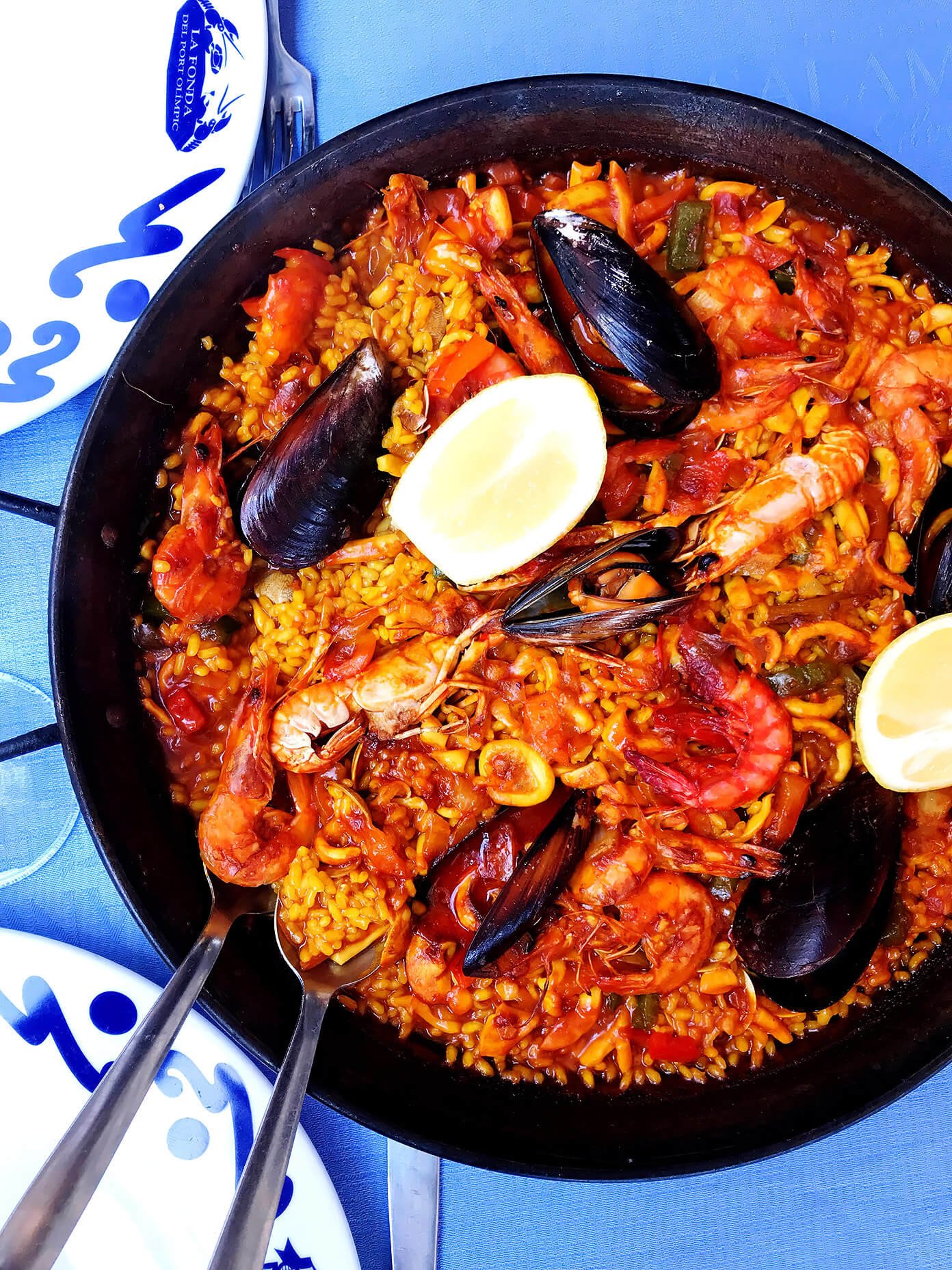 Salamanca
What It Is: 
Surprisingly good paella in a touristy part of Barceloneta beach.
Where It's Located:
Barceloneta | Google Map
Why We Love It: 
We had a handful of locals recommend this place to us for paella when we first moved to Barcelona, and finally went to try it out recently. By all appearances, it's a total tourist trap (from the decor down to the servers trying to up-sell you on ordering a million things). But people were right — the paella was actually really good.
Menu Recommendations:
We had the seafood paella – it was fresh and flavorful, and the portions were incredibly generous.
Other Tips:
Most places will automatically serve you tomato bread (pan con tomate), and charge you about €2 per person for it. We rarely post negative reviews here, but would recommend you ask the server not to bring it to your table here. We both agreed it was some of the worst pan con tomate we'd had. So save yourself the room and a few euros, and save your appetite for the paella. ;)
Check out our downloadable travel guide map for other recommendations nearby!
Contact:
Website | Facebook | TripAdvisor | Yelp | t: +34 932 21 50 33
For More Barcelona Travel Recommendations…
Check out our Gimme Some Barcelona Travel Guide, which includes a constantly-updated list of our best recommendations on where to stay, what to do, and where to eat in Barcelona. Plus, we've also shared a bunch of our best Barcelona-specific travel tips, so that you can navigate the city like a local.
Also, feel free to download our Gimme Some Barcelona Google Map, which includes all of the recommendations listed in our travel guide.