San Pedrito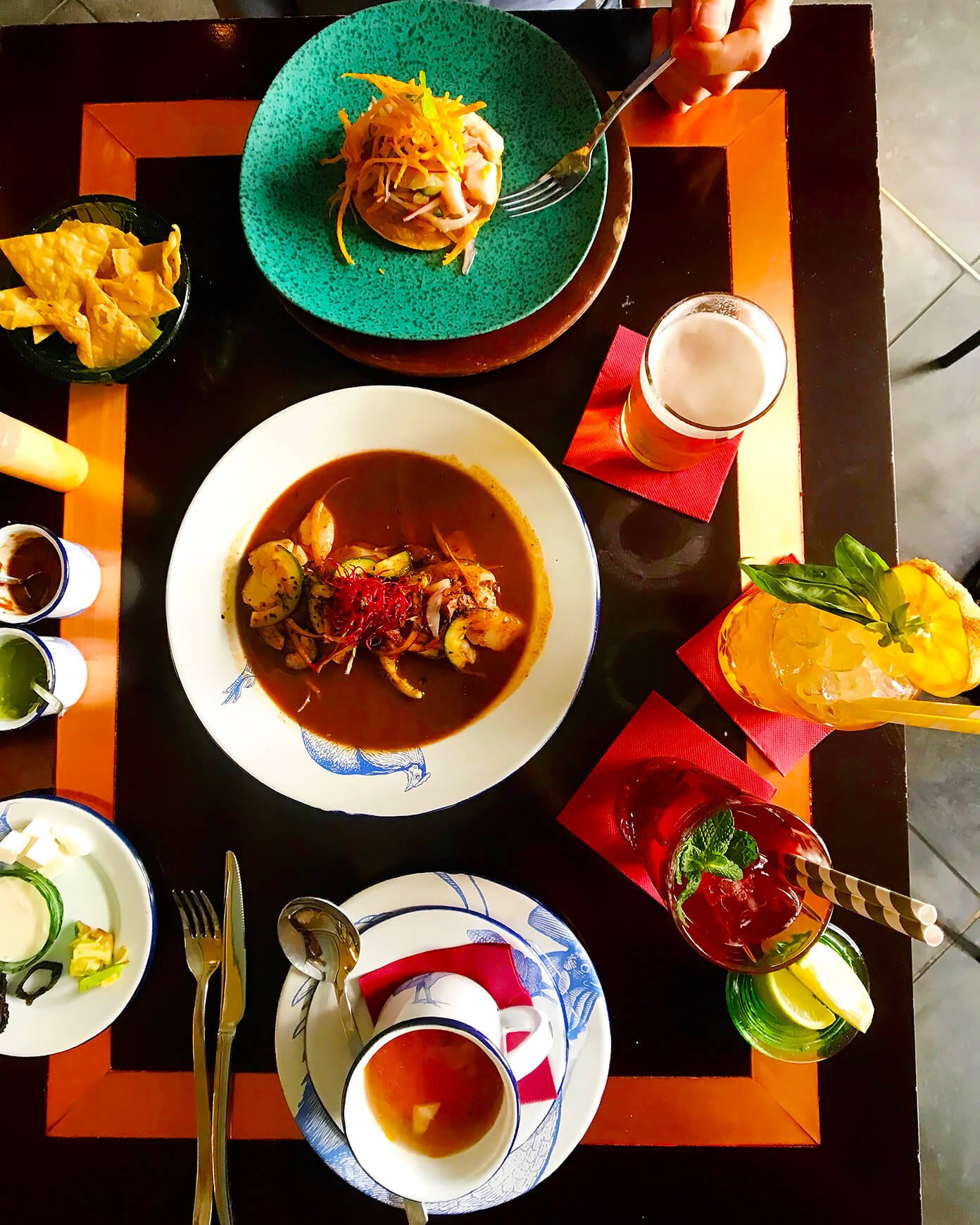 San Pedrito
What It Is: 
Our absolute favorite Mexican restaurant in the heart of Barcelona. We literally come here every week, we love it so much.
Where It's Located:
El Born | Google Map
Why We Love It: 
A million reasons. The design (every tiny detail in the place is so thoughtful and funky and beautiful), the amazing staff (so kind), the mezcal menu (killer), the complimentary water and chips and salsa (unheard of in Barcelona) and — most importantly — if you're a fan of authentic Mexican food, this is your place.
Literally everything we've tried there has been fantastic. The food is all full of bold, fresh flavors. The seafood tastes ultra-fresh. And the mezcal and cocktails are incredible.
Menu Recommendations:
If you're there at lunch, they have a mediodía menu that changes regularly and is always amazing. (Also, a steal.)
Otherwise, we really love their aguachiles (especially the negro, with fish), their various ceviches, enfrijoladas, tacos campechanos, and all of their mezcal cocktails.
And of course…the chips and salsa.
Other Tips:
Mexican food, of course, varies widely depending on the region. San Pedrito focuses on southern, more seafood-based fare.
They also have tacos and meat options as well as some good vegetarian dishes.
Don't miss the bathrooms. They're gorgeous too! ;)
Check out our downloadable travel guide map for other recommendations nearby!
Contact:
Website | Facebook | Instagram | TripAdvisor | t: +34 603 35 59 20
For More Barcelona Travel Recommendations…
Check out our Gimme Some Barcelona Travel Guide, which includes a constantly-updated list of our best recommendations on where to stay, what to do, and where to eat in Barcelona. Plus, we've also shared a bunch of our best Barcelona-specific travel tips, so that you can navigate the city like a local.
Also, feel free to download our Gimme Some Barcelona Google Map, which includes all of the recommendations listed in our travel guide.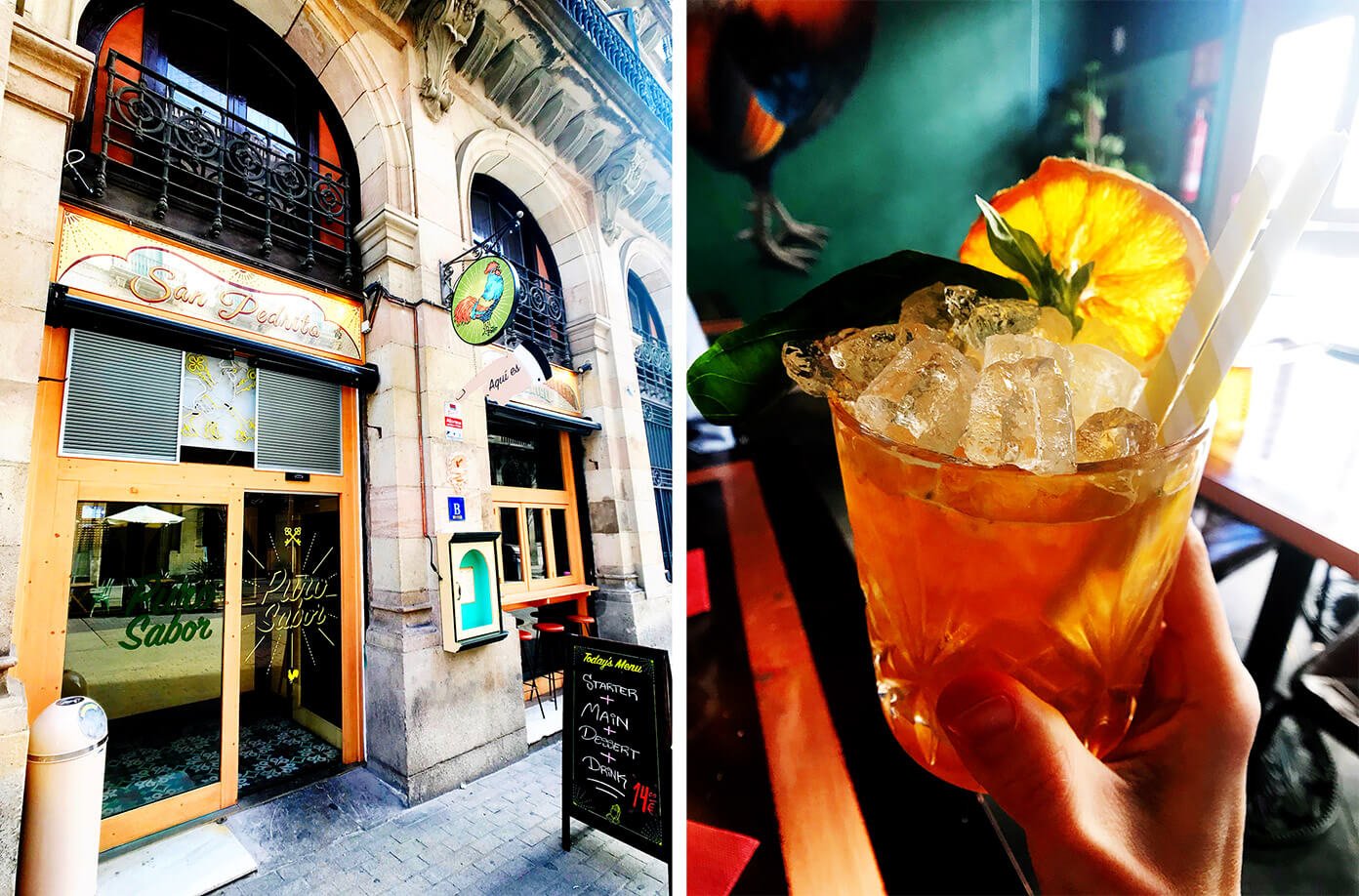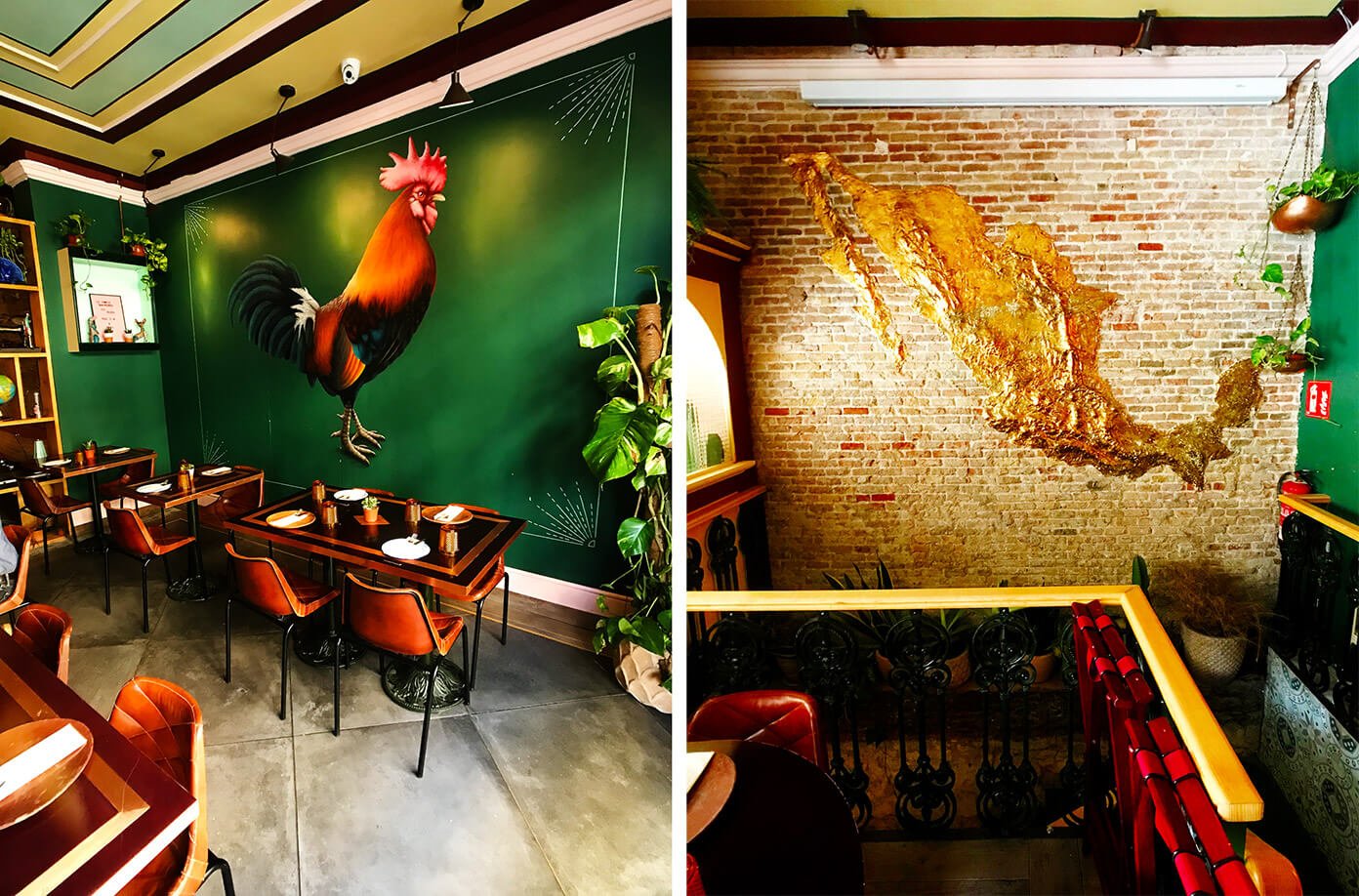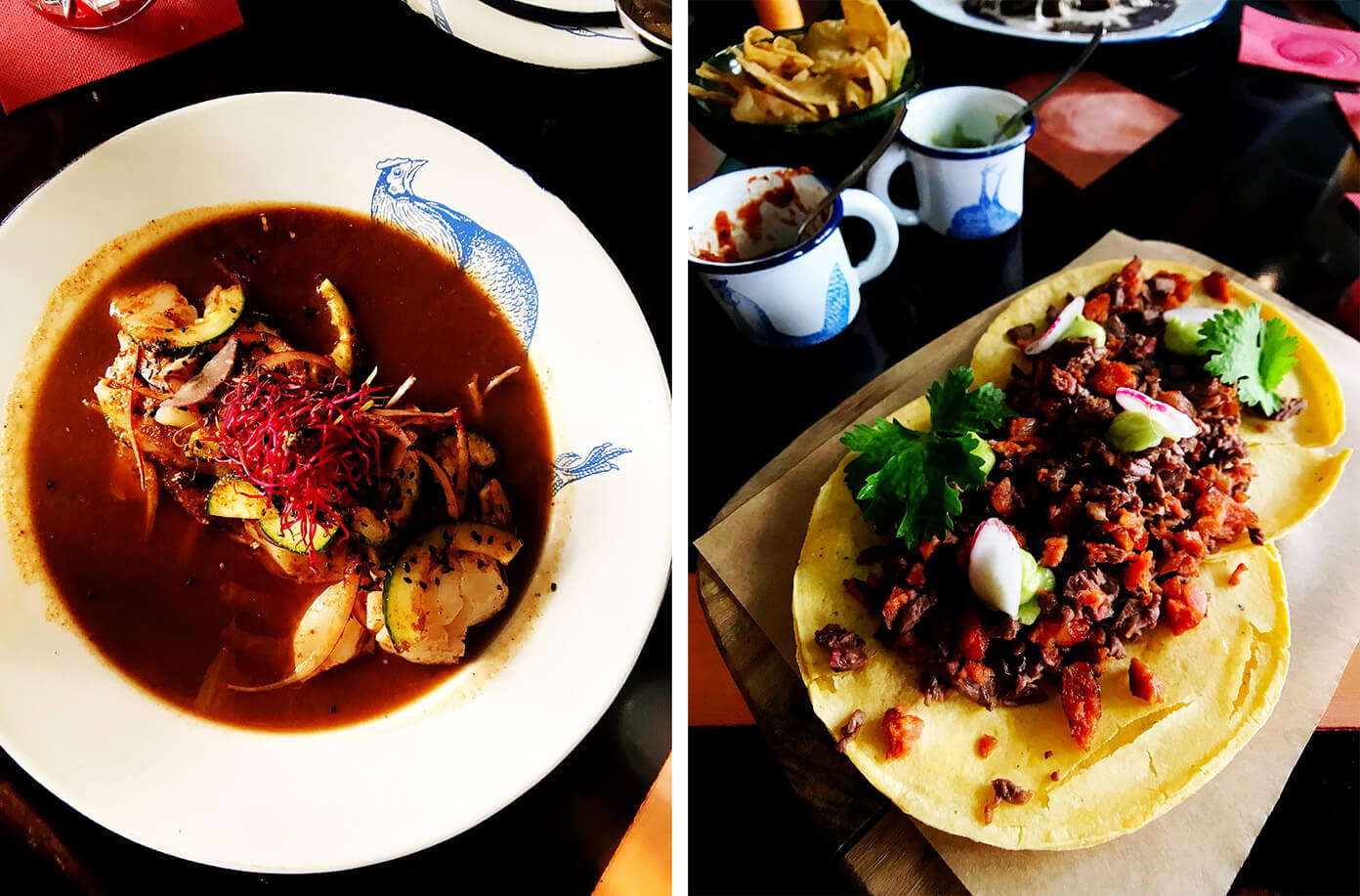 More Barcelona Travel Recommendations!