Tour of Elbow Chocolates
This post may contain affiliate links. Please read my disclosure policy.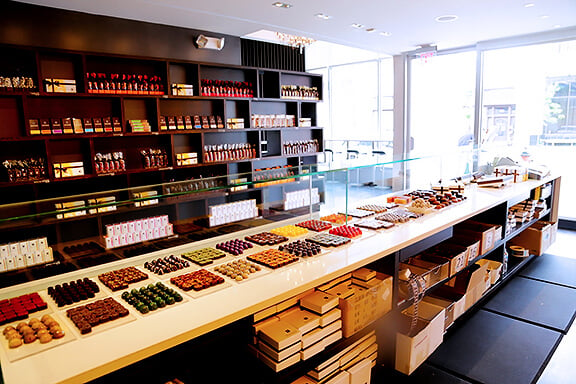 Yes. That's me photographing from behind the scenes counter at Elbow Chocolates.
After years of loving Christopher Elbow's amazing artisan chocolate and ice cream stores, I had the chance to interview him this month. And then he took me on a tour of the magical chocolate factory! I didn't see any oompa loompas, but I did get to meet his amazing staff and watch the progression of gourmet chocolates go from start to hand-wrapped finish. And…I might have done a little sampling along the way too. Such a treat!
Below are some images from my tour. My indoor photography skills aren't too stellar, so pardon the yellow photos and weird lighting at times. I promise this place is even more beautiful and delicious in person. Enjoy!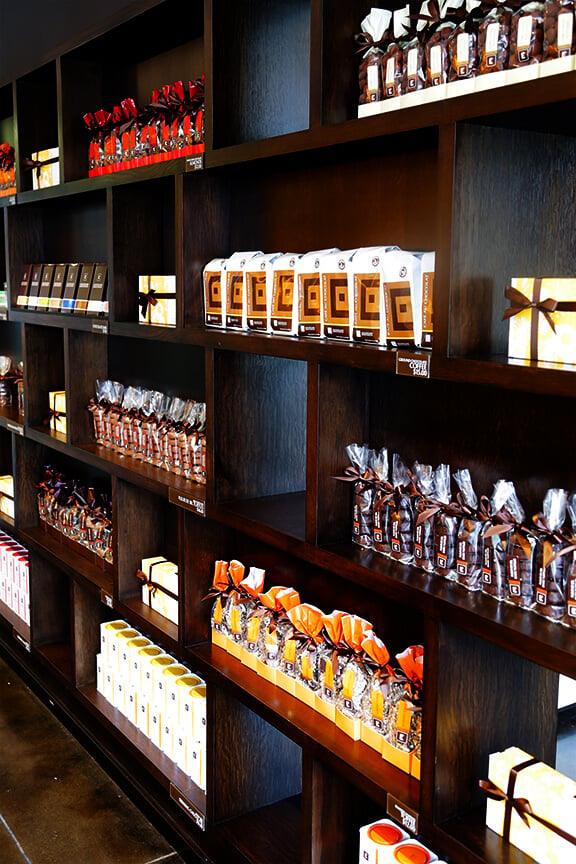 I started the morning interviewing Christopher Elbow in his classy, modern storefront.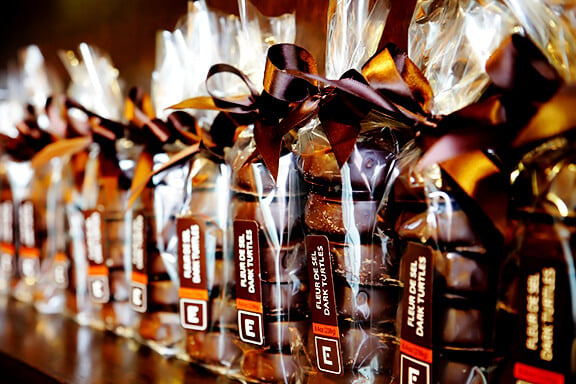 It was hard not to be distracted by all of the gorgeous chocolate surrounding us.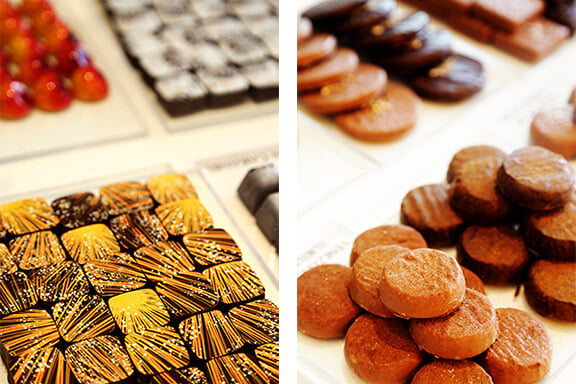 Chocolate…
…upon chocolate…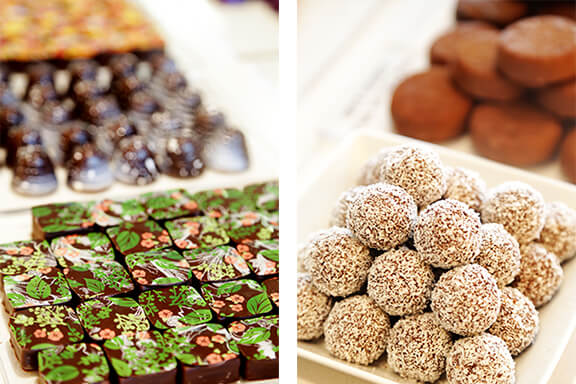 …upon chocolate. You can't help but stare and admire the artistry. And then insist on trying them all. :)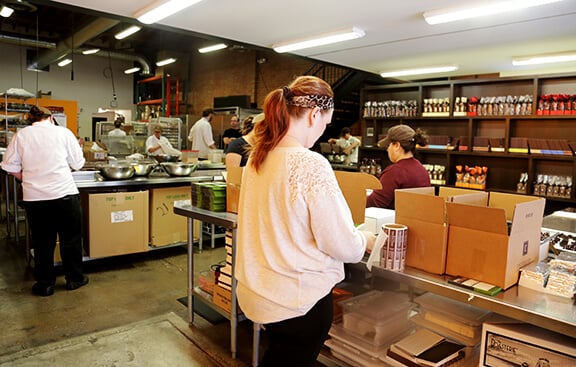 Then we went behind the scenes to see where it all happens.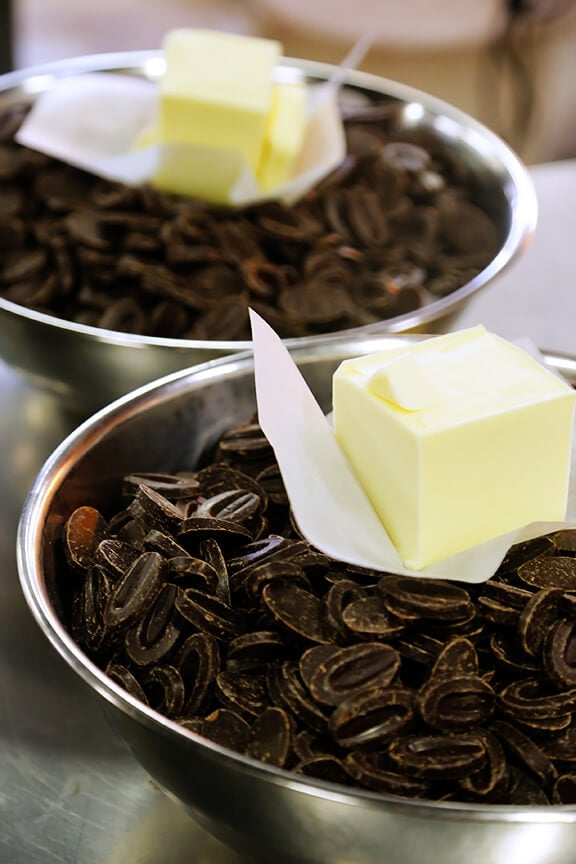 There we found, well, much more chocolate. It all begins with Christopher Elbow's signature chocolate blend, which serves as the base for most of the chocolate products.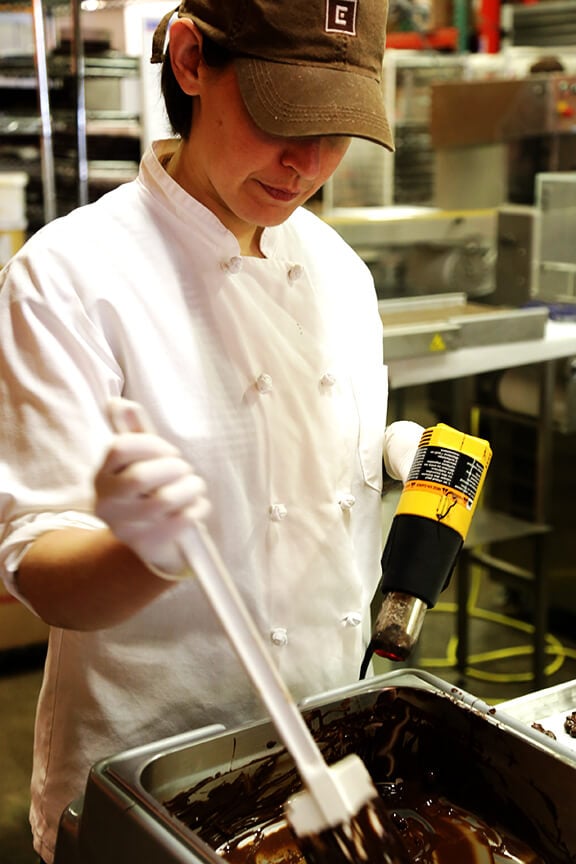 The chocolate is melted.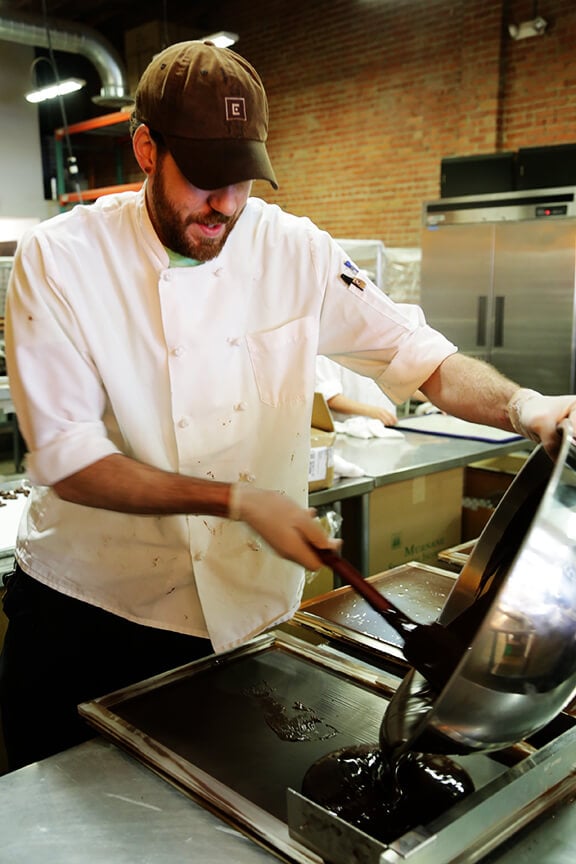 Poured.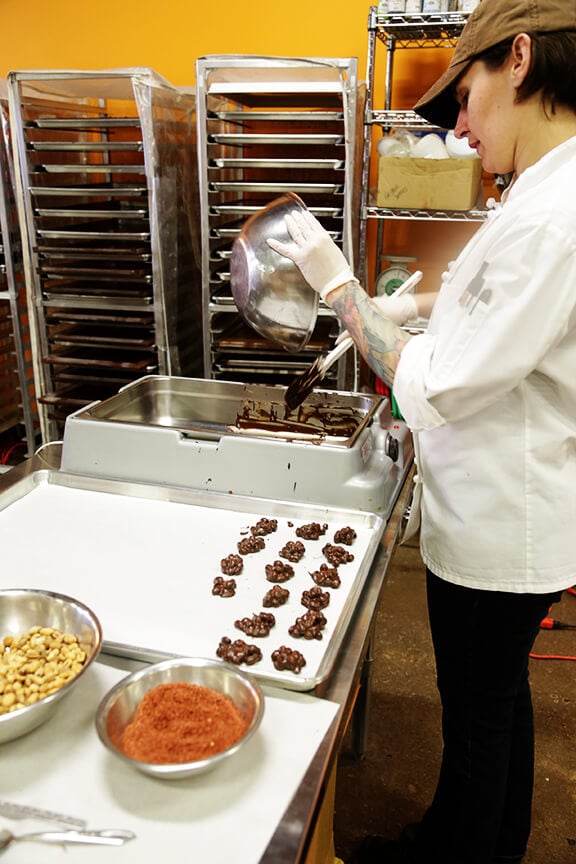 Formed into various confections.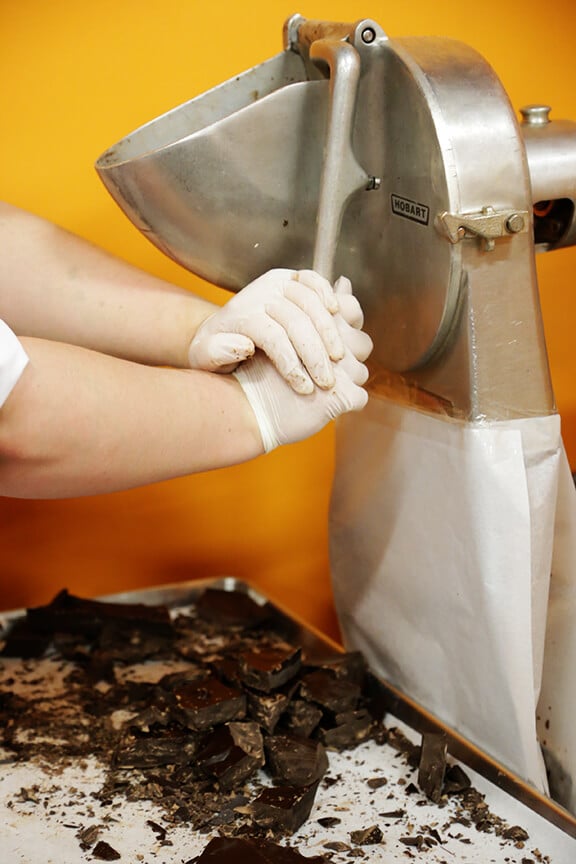 Crushed to make Elbow's famous drinking chocolate.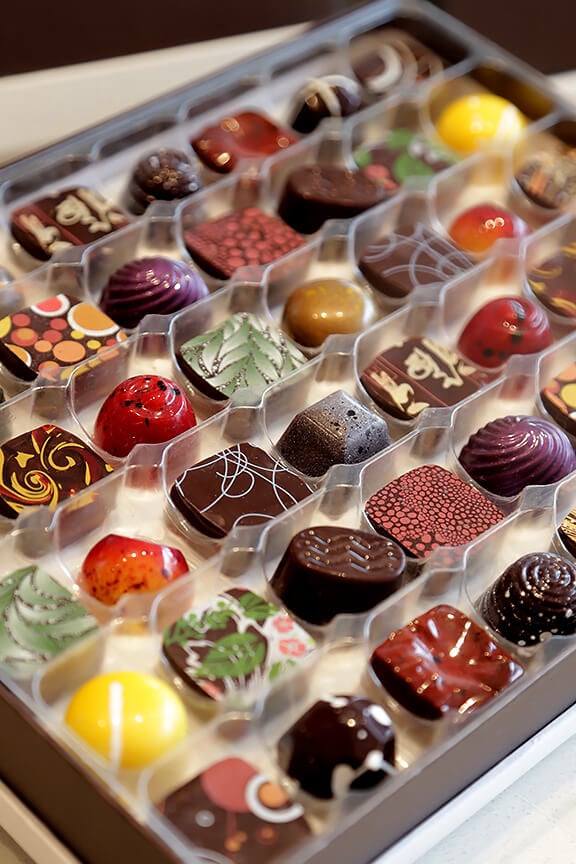 But most of it goes into forming his famous artisan chocolates.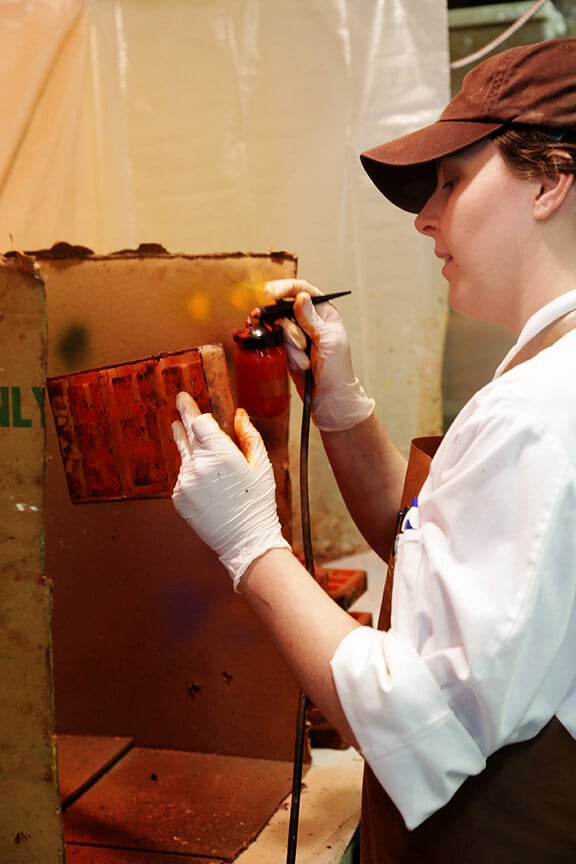 I was extra curious about how on earth they get their intricate designs on each piece of chocolate. It turns out that most of them are either spray-painted or screen-printed.
For the spray-painted chocolates, they literally spray (liquid colored chocolate) into the molds before adding the chocolate.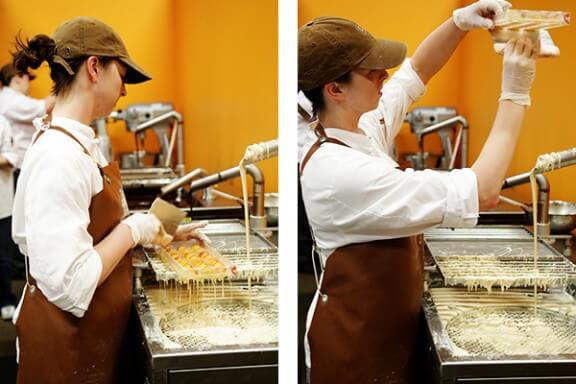 Then in a very quick and precise process, the mold is filled with chocolate, turned over and tapped against a grate to drain the excess, and then scraped to form an even edge.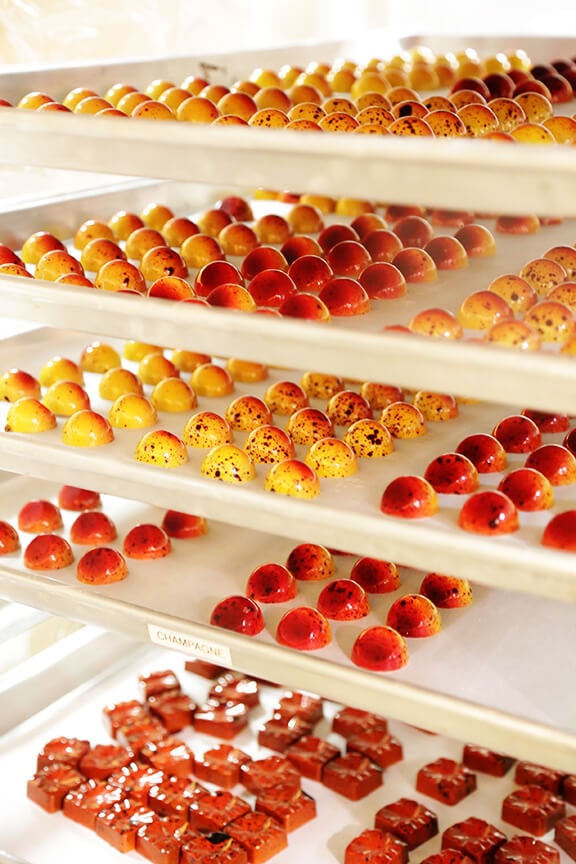 Then the chocolates are set out to tempt anyone walking by cool until ready to package.
Other chocolates are screen-printed. They begin with the filling. (I think these were the Pecan Caramel.)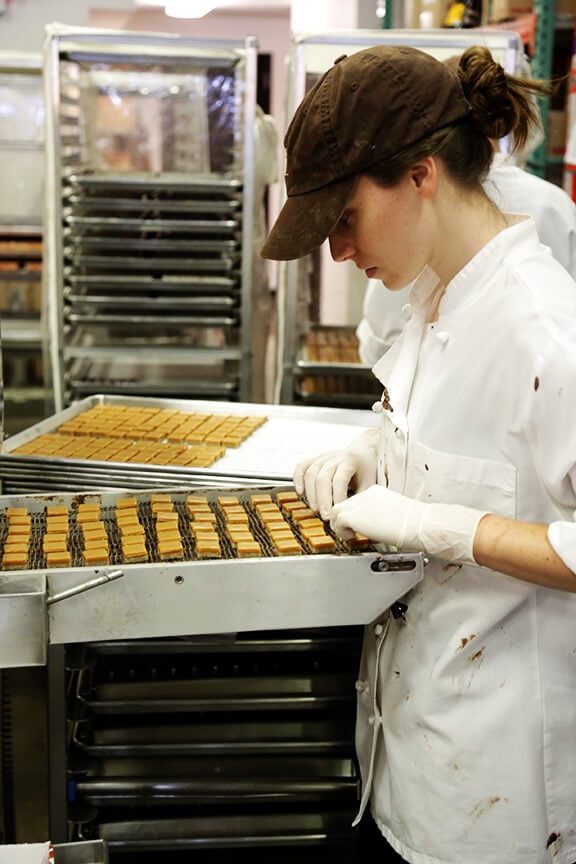 Then the fillings are placed in perfectly-spaced rows on a little belt that runs under a fountain of chocolate to cover them. Sorry, somehow I missed a picture of the chocolate-coating step.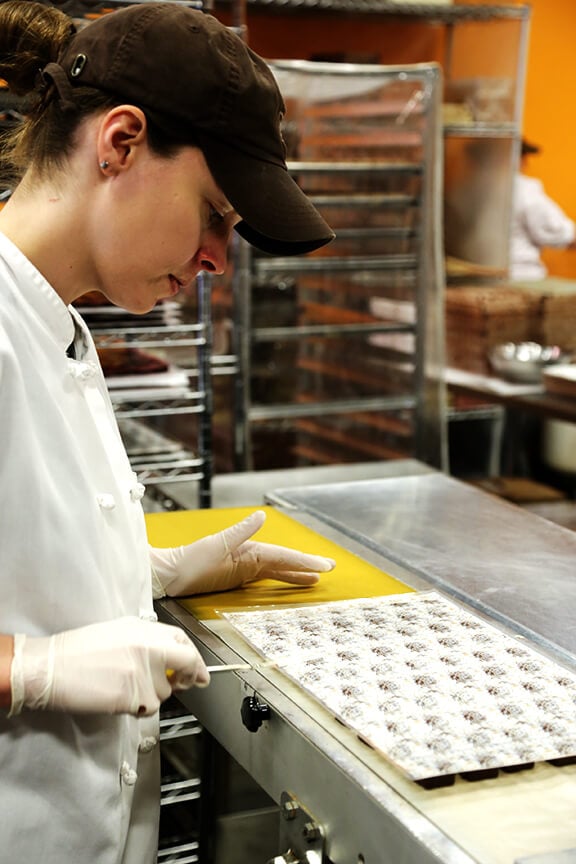 After coating, a layer of screen-printed chocolate is quickly placed atop of the warm chocolate pieces. A tiny spatula is used to press the design onto the chocolate.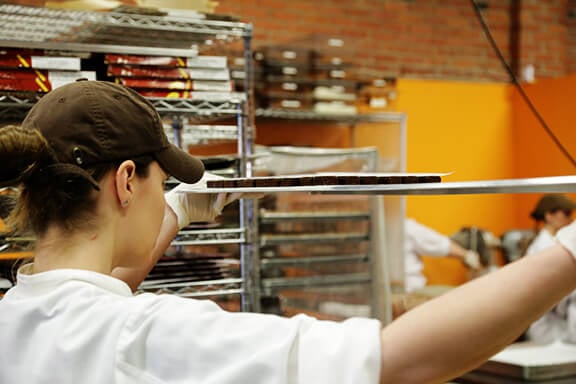 Then the batch is inspected for any bubbles or gaps.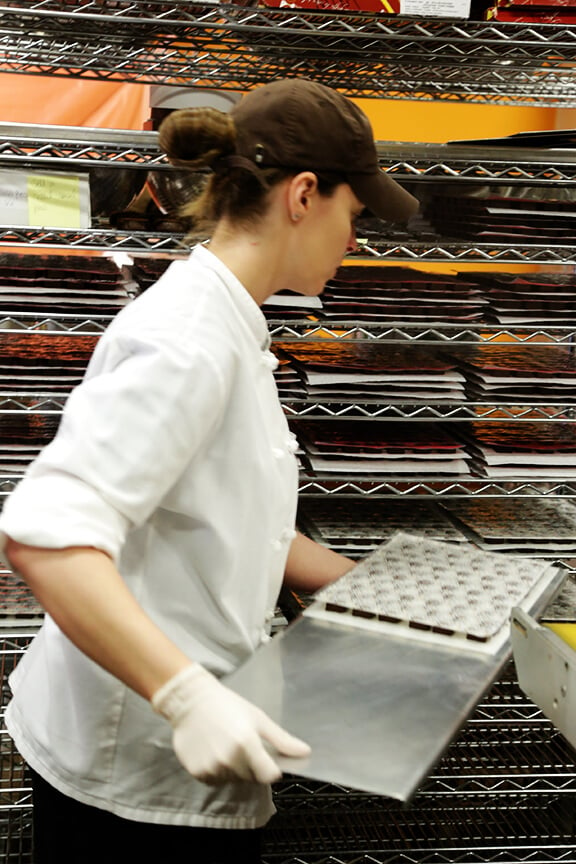 And set on a rack to cool.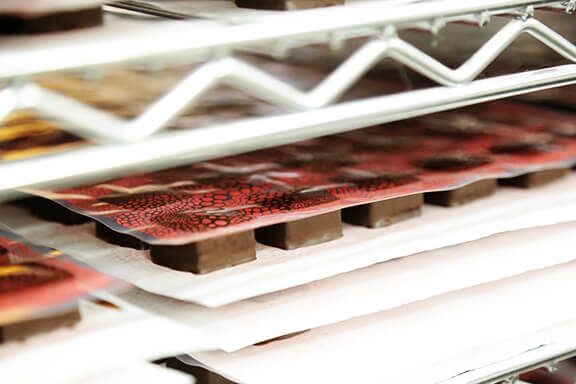 Who knew modern technology could make chocolate even more wonderful?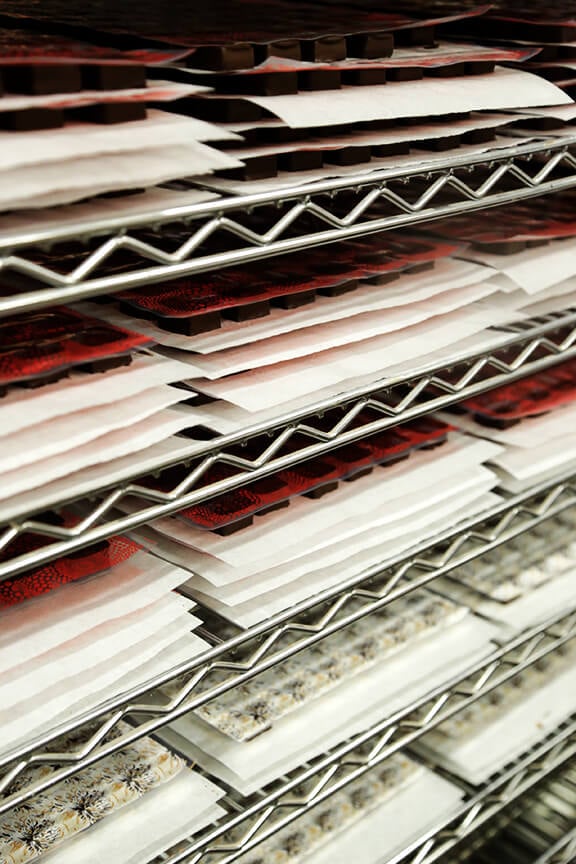 Designs upon beautiful designs.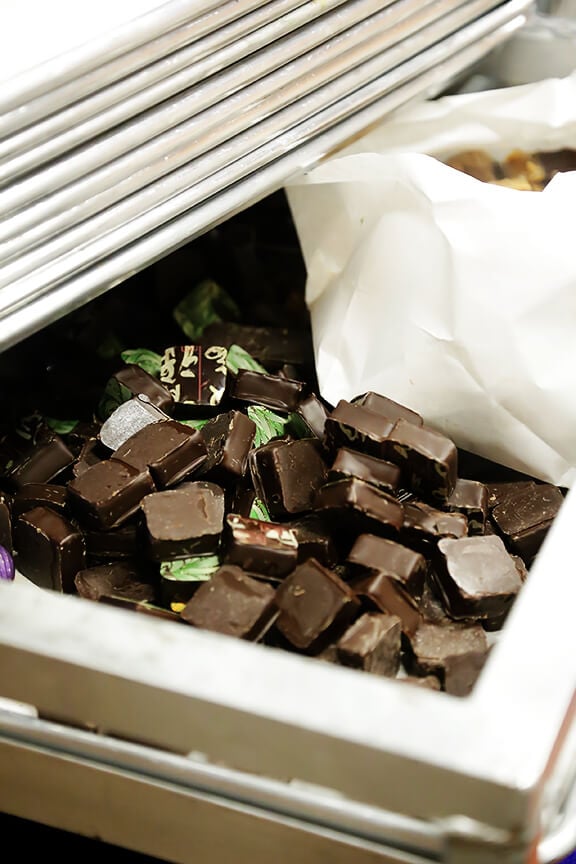 Being total perfectionists about their chocolate, I learned that there is of course a bin of "rejects", which I had to sample. (They tasted perfect!)
Chris said they never go to waste. ;)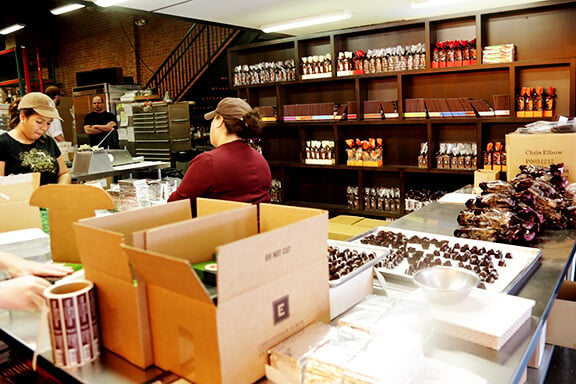 Finally, every single chocolate product in the store is hand-wrapped and packaged.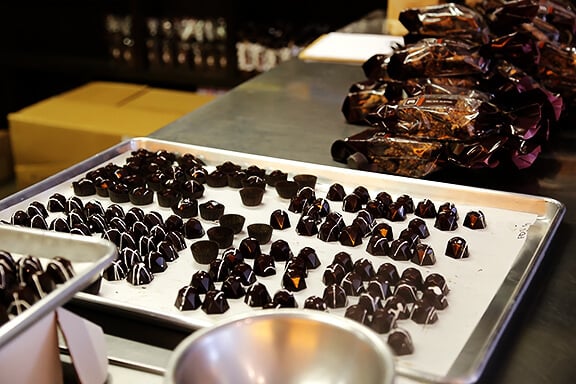 Look at those gems!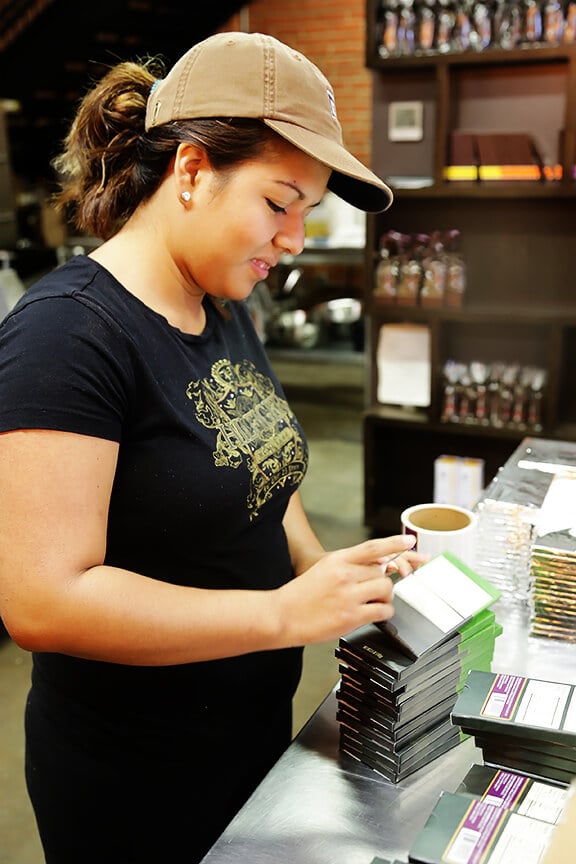 Everyone at Elbow Chocolates couldn't have been more friendly.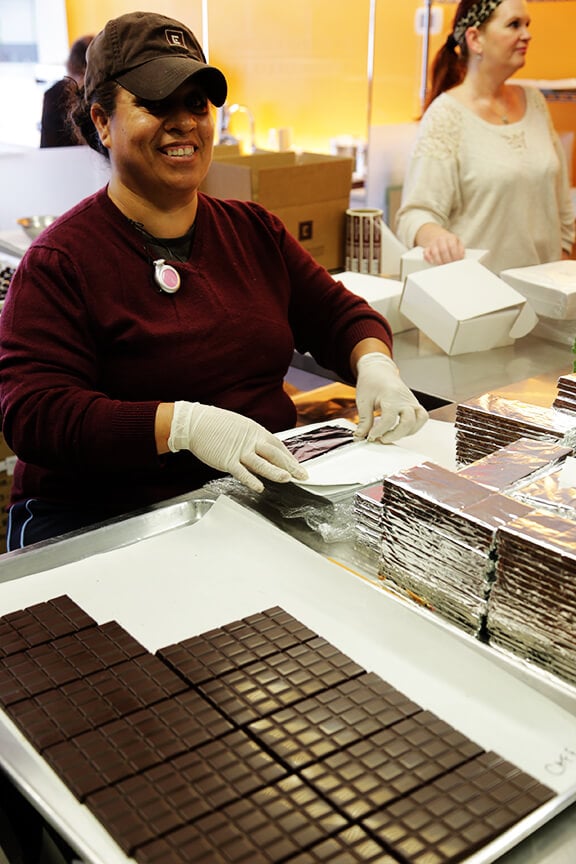 And smiley!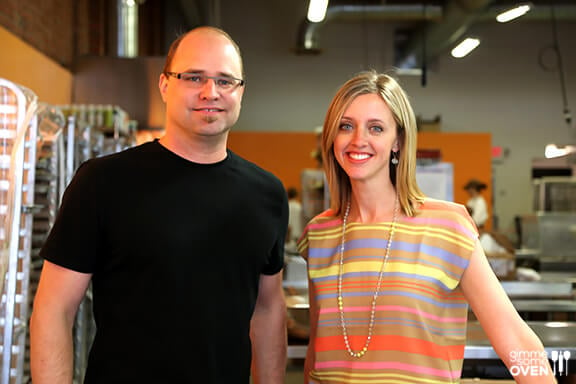 The biggest thanks, of course, goes to Christopher Elbow himself for graciously spending a morning with a giddy food blogger. I've had the chance to cross paths with quite a few chefs since I've been food blogging, and many are less than open or friendly. But Chris could not have been more cool and humble, and it was clear he is doing what he really loves to do. So inspiring to see.
Thanks as well to Haagen-Dazs for making this experience possible as part of their Moment for Me campaign. This was a heck of a "moment" — one that I will happily remember each time I have an Elbow Chocolate! I would encourage you all to visit the store if you're in Kansas City, or order your own online. I would especially recommend his Venezuelan Dark and Mango Basil chocolates, and the drinking chocolate is like pure heaven (and always makes me think of the movie Chocolat). But you literally can't go wrong — everything is incredible. Cheers to chocolate!
Disclaimer: This "Moment For Me" experience was coordinated by Haagen-Dazs. I was not compensated, and all opinions are 100% my own.