where i've been the past two weeks
This post may contain affiliate links. Please read my disclosure policy.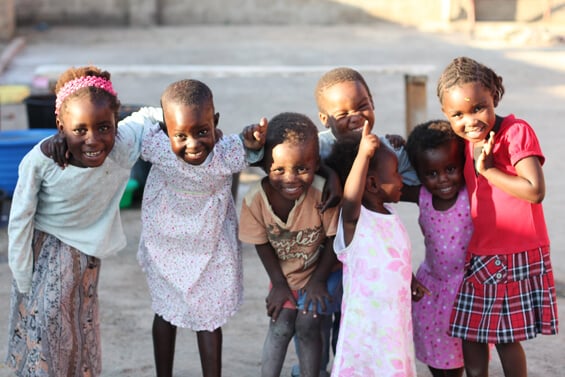 Ok, this is not a recipe post. :)
But for those who are interested, or who might have wondered why your comments on the blog have gone unanswered for the past two weeks, thought I would share a brief glimpse into where I've been. After a weekend trip to Washington D.C. to participate in an event with the International Justice Mission (pretty much the most amazing organization ever), I had the chance to travel with my friend Amanda to spend a week living at an orphanage that she runs in the heart of Zambia.
The two of us 28-year-olds packed up our little carry-ons, and six enormous boxes full of baby formula, clothes, toys, and all sorts of supplies, and navigated airports and flights for about 30 hours until we reached our new home sweet home. And thus the real adventure began.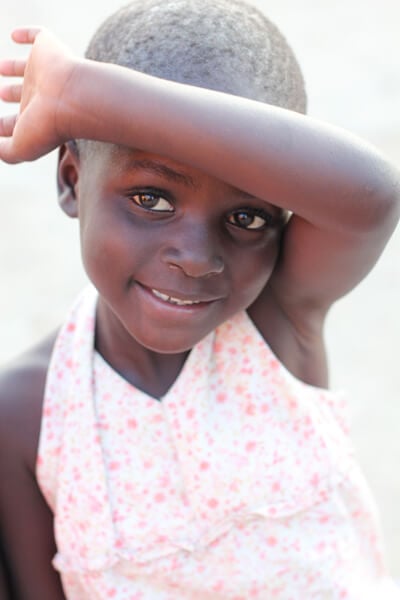 In short, the trip was overwhelmingly good, heartbreaking, encouraging, challenging, and beautiful — often all at once.
It is one thing to read statistics about the average age of a country being 16. But it is an entirely different experience to walk through the villages and fields, and look in the eyes of child, after child, after child who has nothing to eat. And no toys to play with, or school to attend, or safe place to rest. And all too often, parents who are too sick and weak, or no longer living to care for them. And stories of abuse, trafficking, slavery, and sickness were far too common. Over the course of our time there, we had discussion after discussion about the historical, political, cultural, and economic factors that have piled together to bring about such devastating conditions. But there are clearly no easy solutions, and even the fierce optimist in me felt the heavy waves of hopelessness that can take your breath away.
But, I believe that while "the moral arc of the universe is long, it bends towards justice."
And brave people around the world, and in Zambia, at at amazing places like this orphanage are a huge part of that effort. My friend, Amanda, is definitely one of those leading the way, with incredible strength, courage, and humility all the way.
Amanda had actually had a dream before we left about seeing two little girls on a rock that she felt like we needed to "rescue". That word seemed strong and a little bewildering to me at first, but we were both curious so decided to just keep our eyes open. Sure enough, on our first day there, we happened to be out in the fields of a nearby village when we came across a path where two small girls were sitting on a large rock stoop in front of a hut, clearly malnourished and very, very weak. After a conversation with their mother who was also very sick and struggling, she immediately gave her blessing for the girls to go live at the orphanage. Before I knew it, Amanda and I were carrying the two little girls in our arms back along the miles of paths to their new home. And then we had the honor of giving them each a warm bath, soft new clothes, and — such a powerful moment — their first meal in days. At night, we sang them to sleep as they fell soundly asleep, safe and protected. The best part, though, was seeing the tender care, warmth, and love with which these sweet girls were welcomed into their new family. These sweet children really are family in the truest sense of the word.
The musician in me also had a blast – literally!!! Oh my goodness. Most of you know that I am a worship-leader-turned-music-teacher for a living, so am used to spending my workdays surrounded by music. But there was literally music at the orphanage day and night. We would wake up in the morning to the children and staff singing song after song as they did their morning chores and bathed all of the little ones. And then the days would be filled with random sing-a-longs to albums cranked up on the stereo, a few fun music lessons that I was privileged to teach, tug after tug on our shirts from kids asking if they could sing (or teach!) us another song, and of course, some indescribably crazy and fun drum circles and dance parties on the porch at night. (We taught them Florence & The Machine's "Shake It Out" song, which of course became the chorus everyone sang a zillion times throughout the week!)
And of course, there were also plenty of good times shared in the kitchen. We could tell endless stories of hilarity we encountered with food, and the bewildered looks the Zambians would give the Americans, and the Americans the Zambians, as we learned from one another around mealtimes. After a week of Zambian meals, Amanda and I decided to cook dinner for all 40 kiddos and the staff — an "American" meal of chicken pot pies, cinnamon baked apples, and no-bake cornflake cookies. Everyone seemed doubtful that we could pull it off! But thanks to some creativity (quite a few interesting ingredient substitutions), some ingenuity (there were no measuring cups or utensils in sight), a few "American" decisions (the teenage girls shot me their "looks" when I insisted they could only include boneless diced chicken), lots of patience (we didn't realize that the oven only held one shelf, and only one burner on the stove worked!), and thanks to the help of our incredible team of young sous-chefs, the meal was a success!!! Everyone happily came back for seconds and even thirds, and then once everyone was full, we all curled up and happily sang along to "The Little Mermaid" before bedtime. So much fun. :)
Anyway, there are about a hundred more stories to tell and photos to share. (Although tragically I left my camera battery charger in Kansas, so halfway through the trip we had to switch to Instagram!)  But wanted to share with you a glimpse of these amazing new brothers and sisters I met halfway around the world, who also send you their greetings and love.
***Photos were released with permission from this orphanage. Please respectfully do not copy.***