Your Favorite Recipes Of 2019
This post may contain affiliate links. Please read my disclosure policy.
A delicious collection of our readers' 19 favorite new recipes from 2019.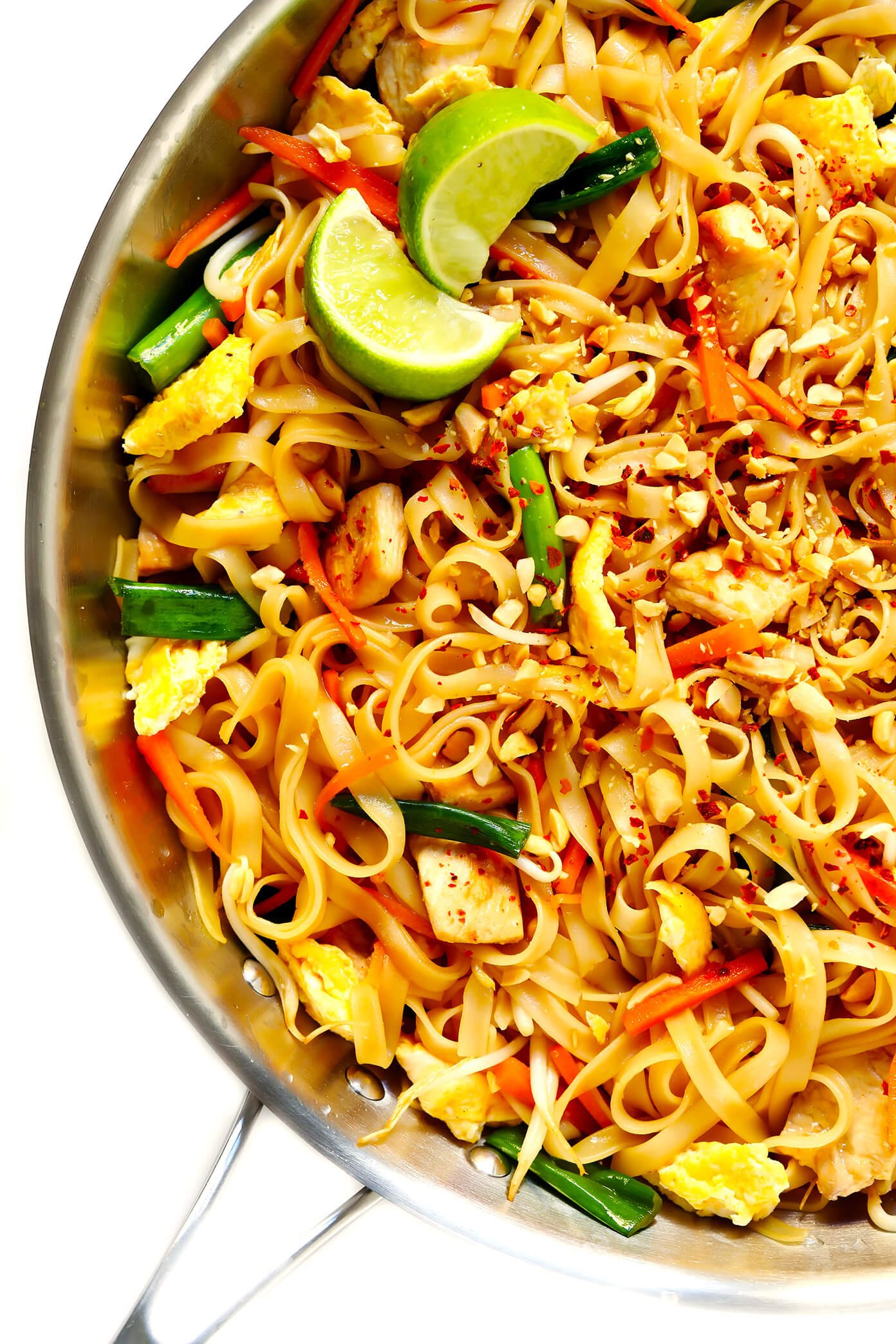 Happy New Year's Eve Eve, everyone!
As is our end-of-the-year tradition here at Gimme Some Oven, I just went back and did a tally of the new recipes that you all clicked on and loved the most this past year. And let's just say — 2019 was a very delicious year.
From learning how to make some of everyone's favorite restaurant dishes here at home (hello, pho, pad Thai, refried beans and lasagna), to lightened-up vegetarian soup recipes (especially this amazing chili and lemony orzo soup), to an ultra-quick-and-easy way to make homemade gnocchi, to some throwback American classics (potato salad and deviled eggs), to everything I've learned about authentic sangria while living here in Spain and more — I feel like these recipes are all staples that we will collectively be bookmarking and remaking for years and years to come.
I will be back tomorrow to share an additional list of my 19 favorite recipes from 2019, so stay tuned for a few favorites that you might have missed. But without further ado, here are your favorite 19 recipes from 2019! Take a peek and see if your faves made the list! ♡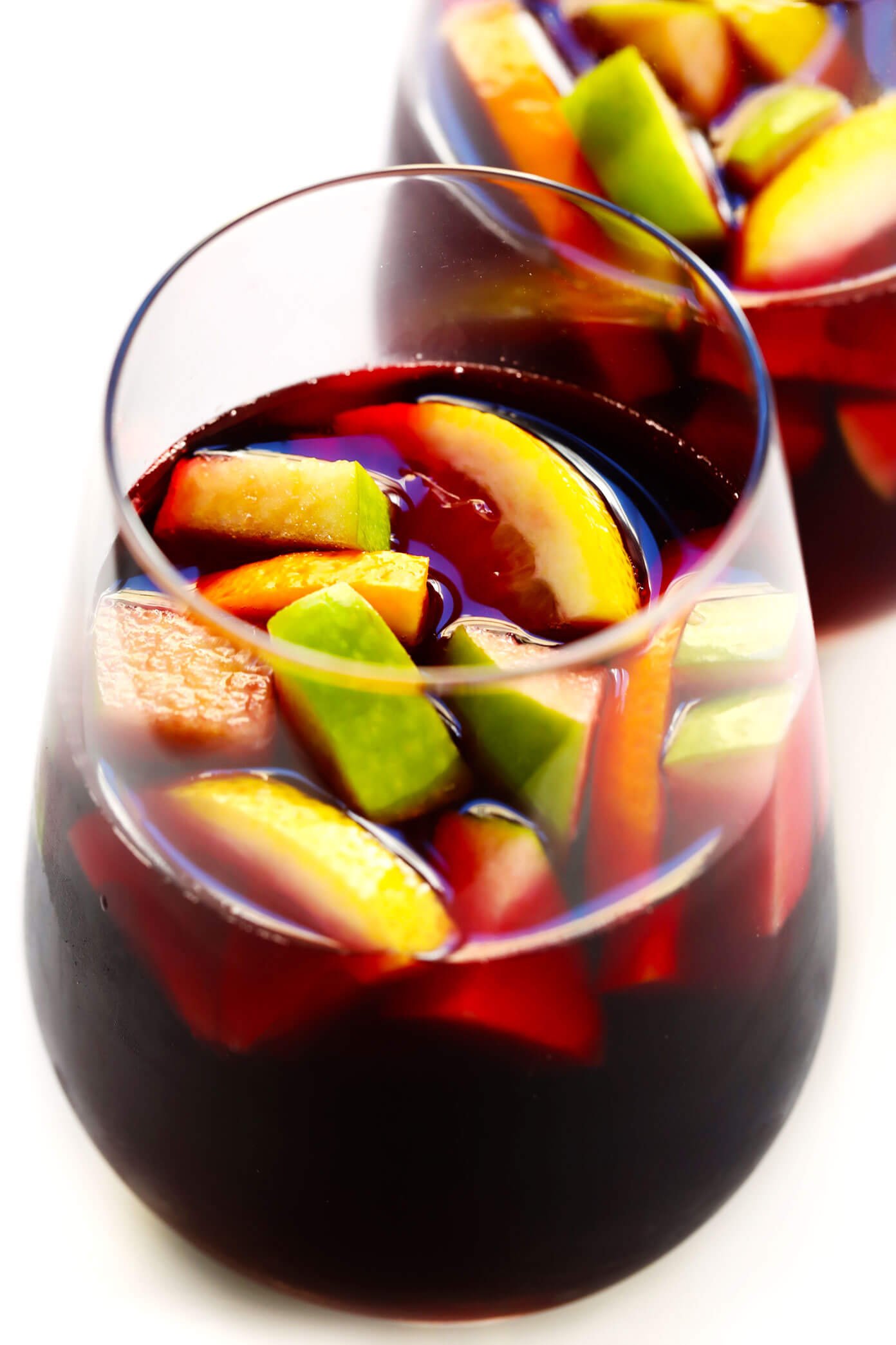 Authentic Sangria: "This is a wonderful recipe! I think the cinnamon really makes it takes extra authentic." -Stephanie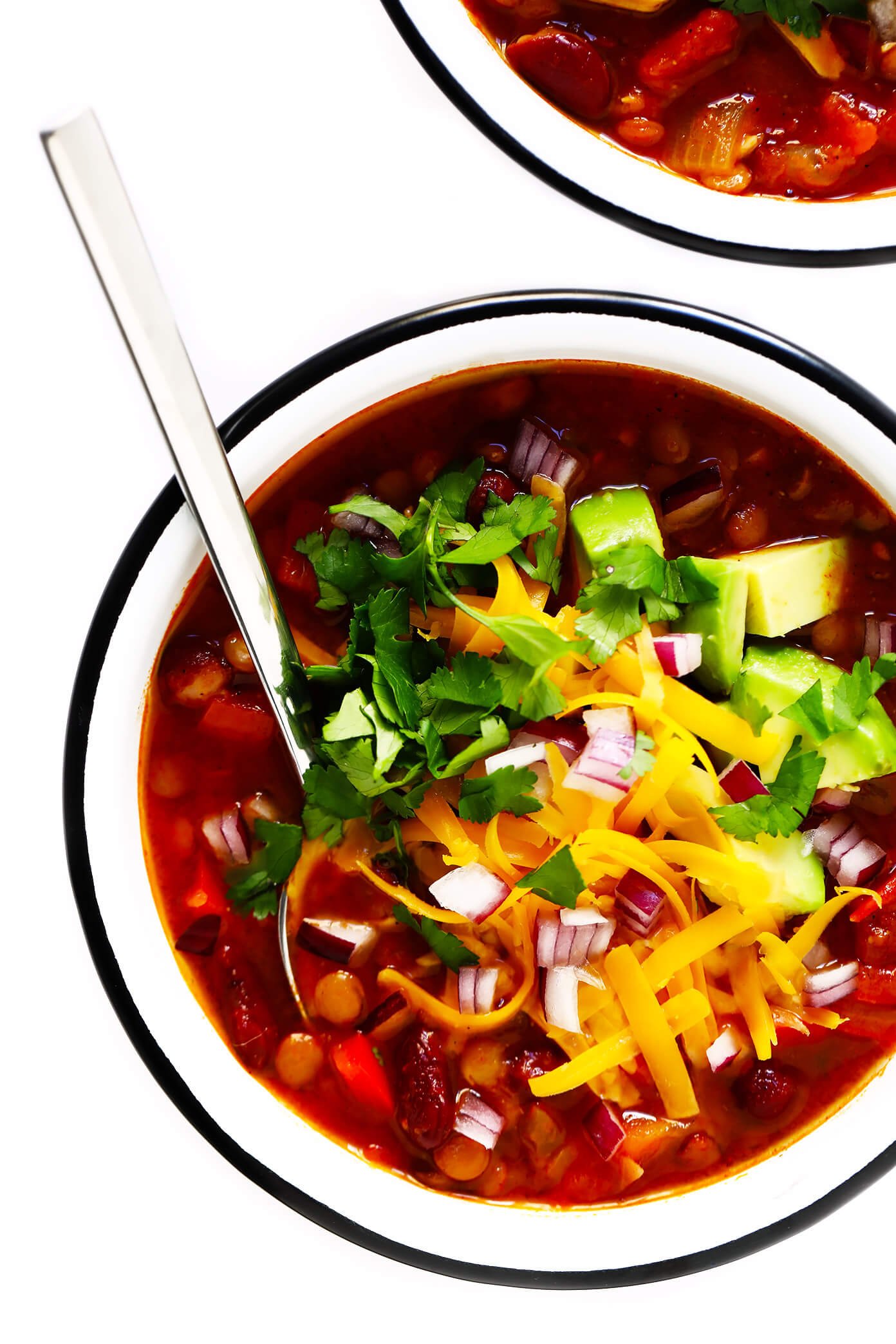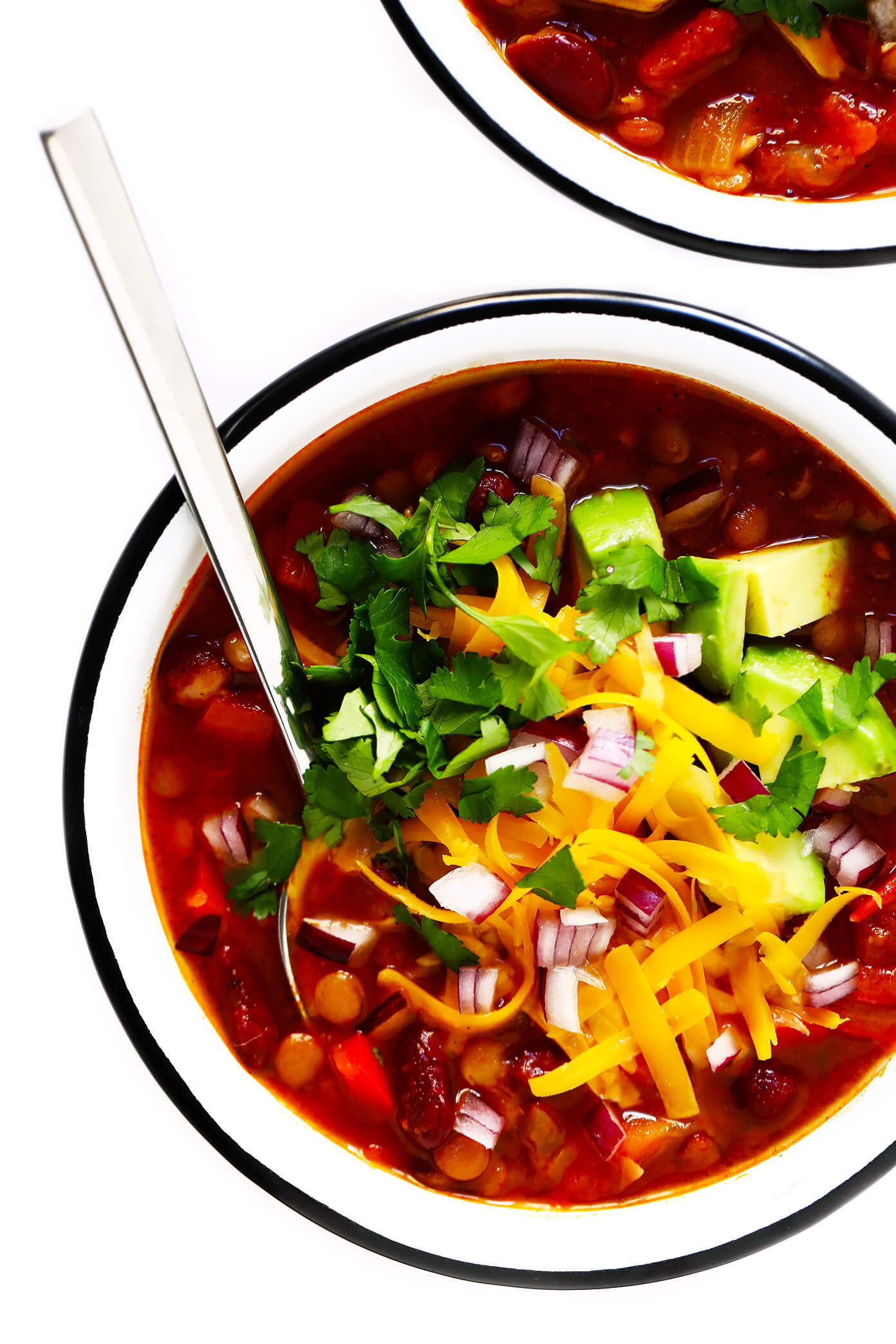 Can't-Believe-It's-Vegetarian Chili: "LOVED THIS! I've made a number of vegetarian chili recipes before, but something about the texture of this one was just perfect. We crumbled some lime-flavored tortilla chips on top and the whole combination was magic." -Kirsten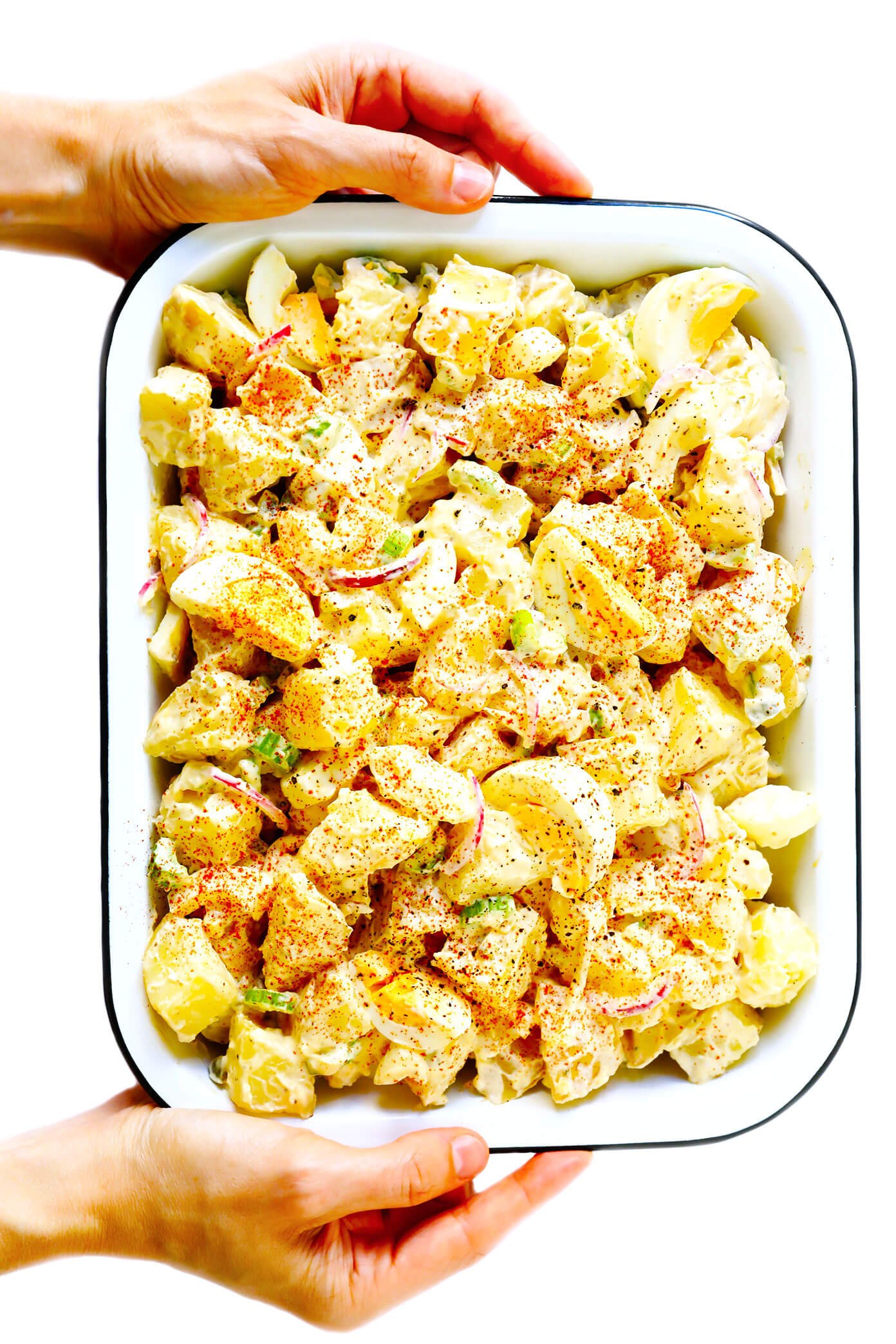 The BEST Potato Salad: "I agree with your blog post title – this really is the perfect potato salad! I love the crunch from the celery and onion, and slightly sour tang from the relish. Will definitely make this my go to potato salad recipe!" -Jenny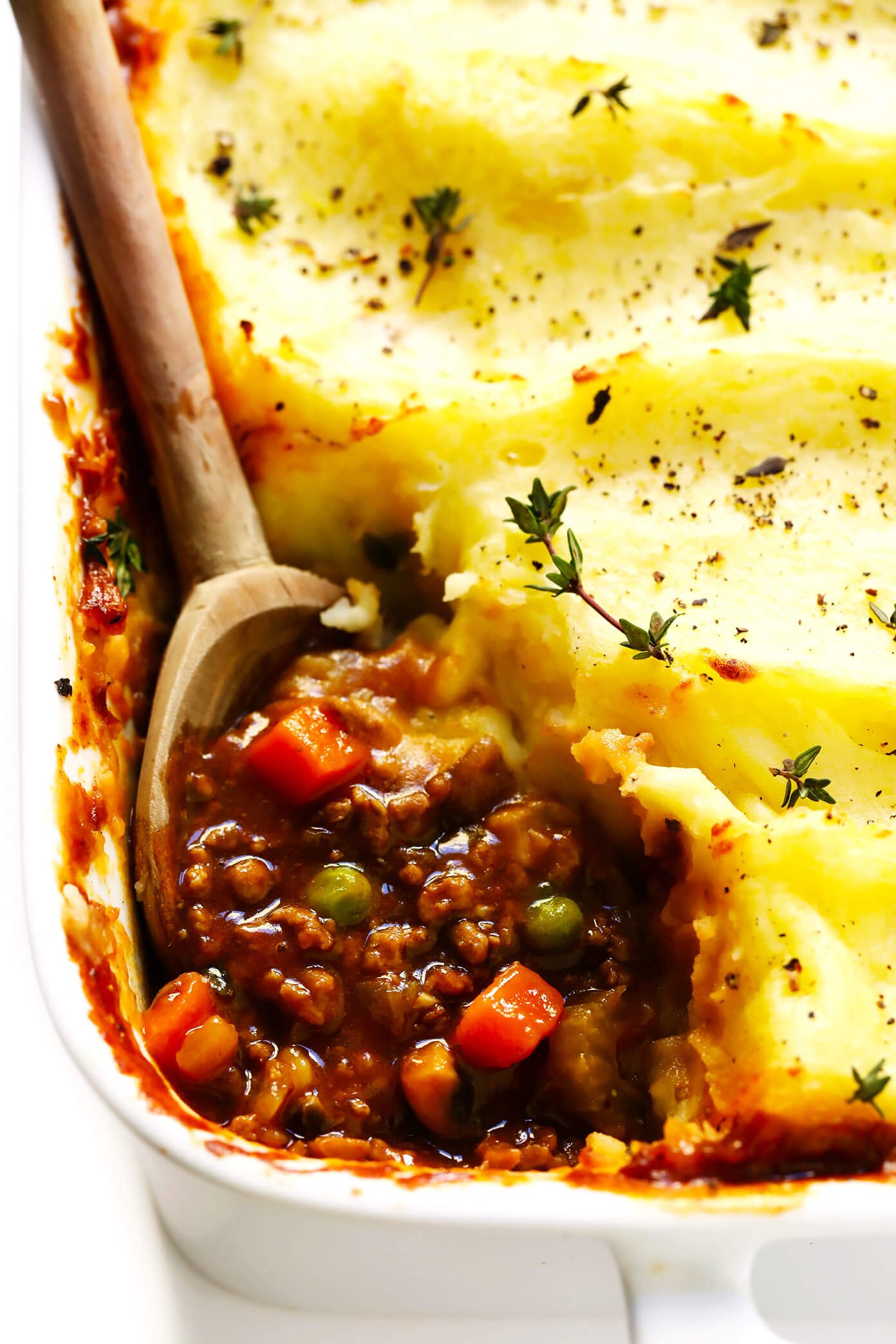 Shepherd's Pie: "FABULOUS!!! The layers of flavor are amazing. I added the fresh rosemary (super). The red wine and mushrooms are the game changer. Thank you for taking the time to tweak the recipe until you liked it! The proof is in this recipe." -Tanya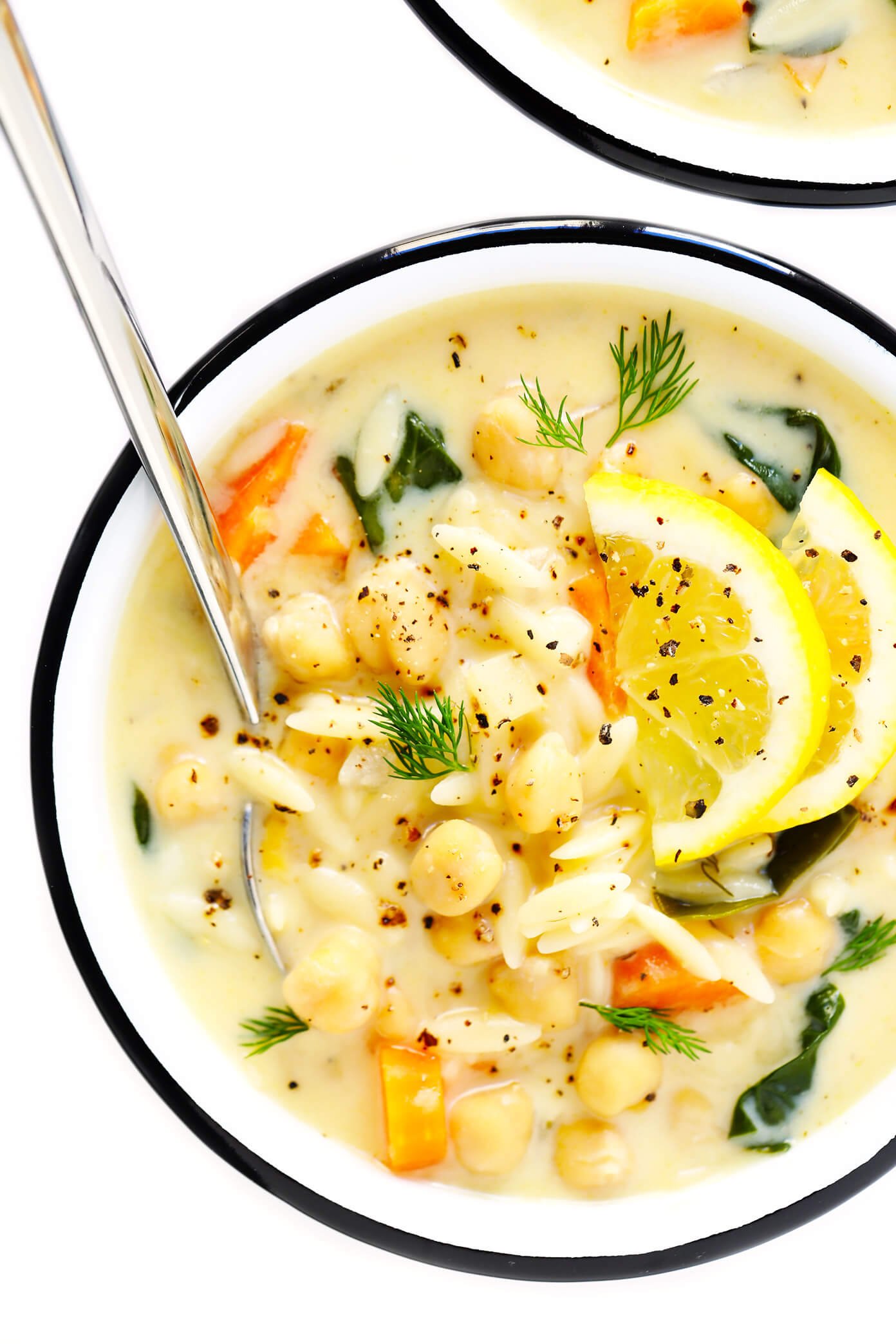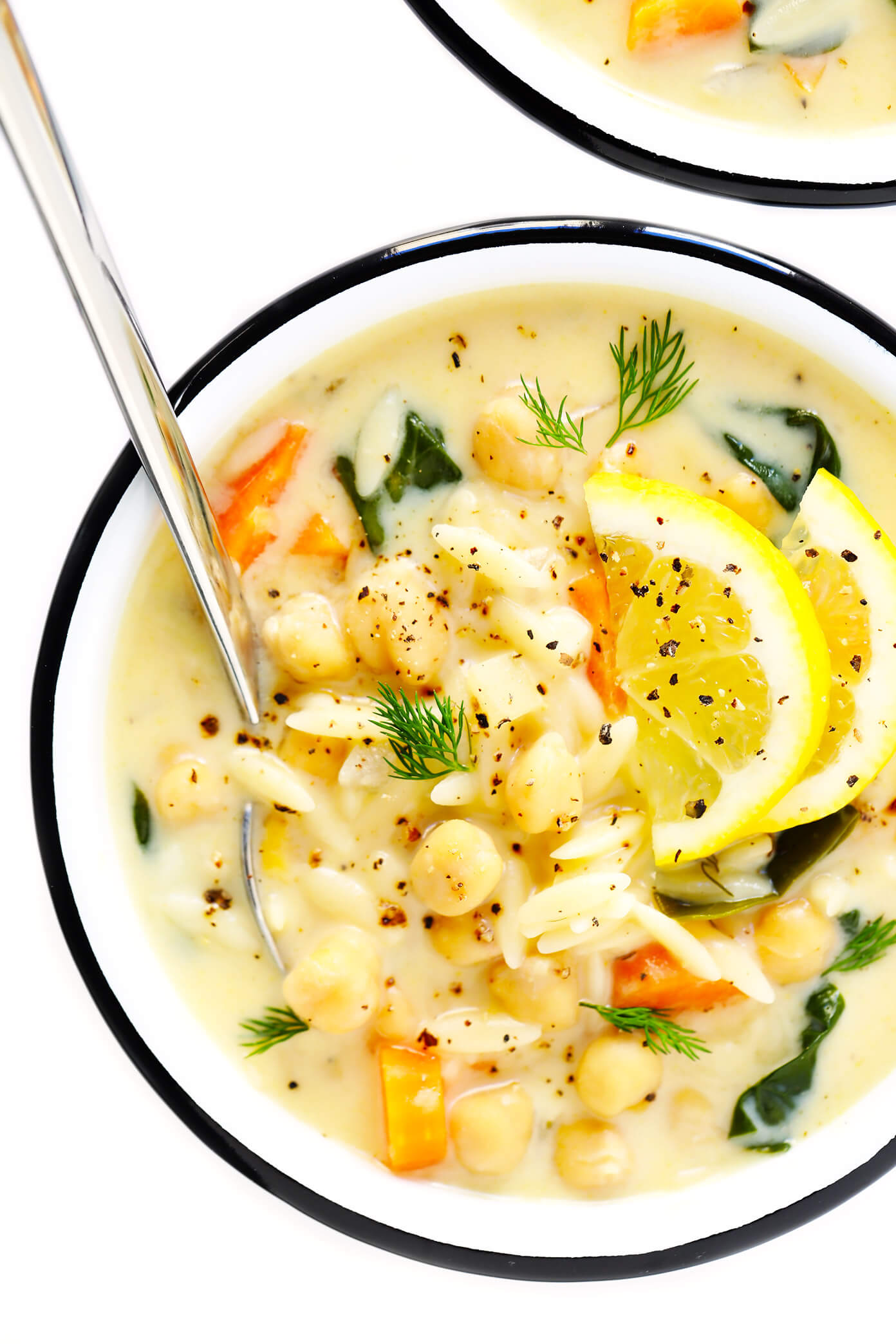 Lemony Orzo Chickpea Soup: "We made this last week and paired it with your everyday kale salad – so yum! My husband was a bit skeptical about the soup, but agreed it was delicious when it was all done. It never would have occurred to me to use eggs to make a soup creamy! Thanks so much." -Kirsti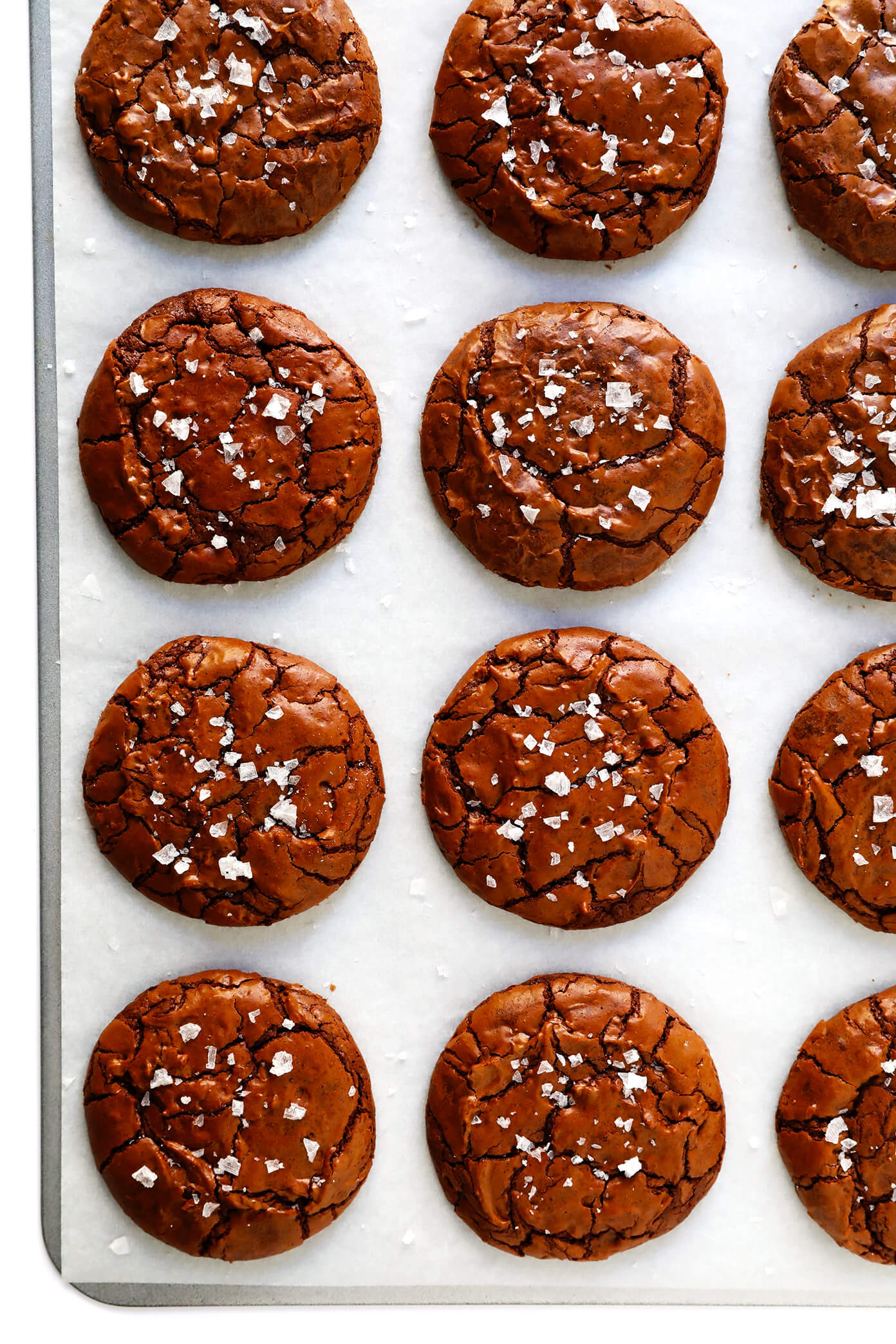 Chocolate Brownie Cookies: "Ok, these cookies are SO fun! I was a little doubtful that the tops would turn out as shiny and crackly as the pictures, but your instructions were perfect and they turned out great! As a family of brownie lovers, these are 100% going in our regular rotation." -Kara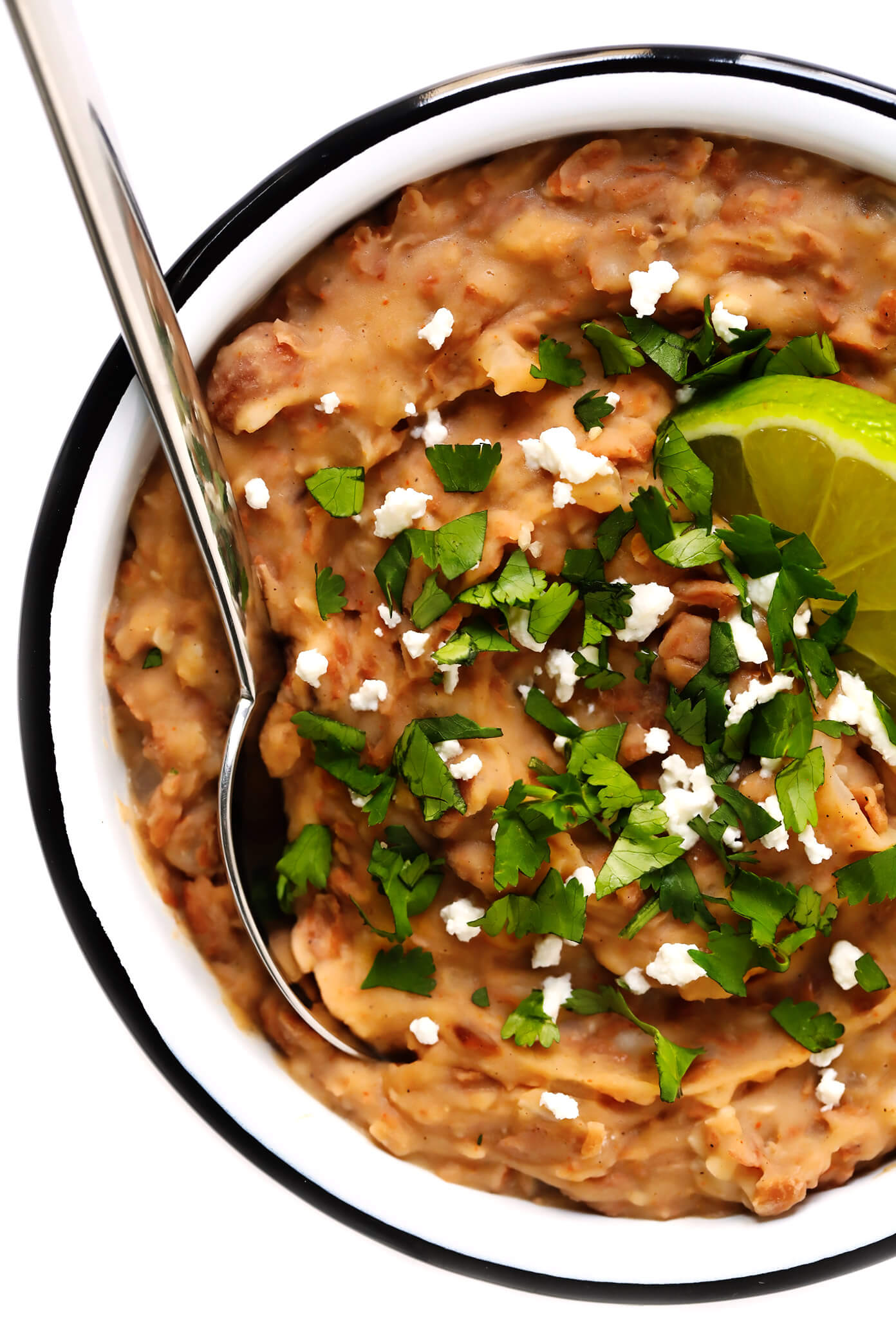 Refried Beans: "I made this for lunch, with a bunch of added jalapeño. It was tasty, actually only took 20 min, and filling. Would definitely make them again!" -Amelia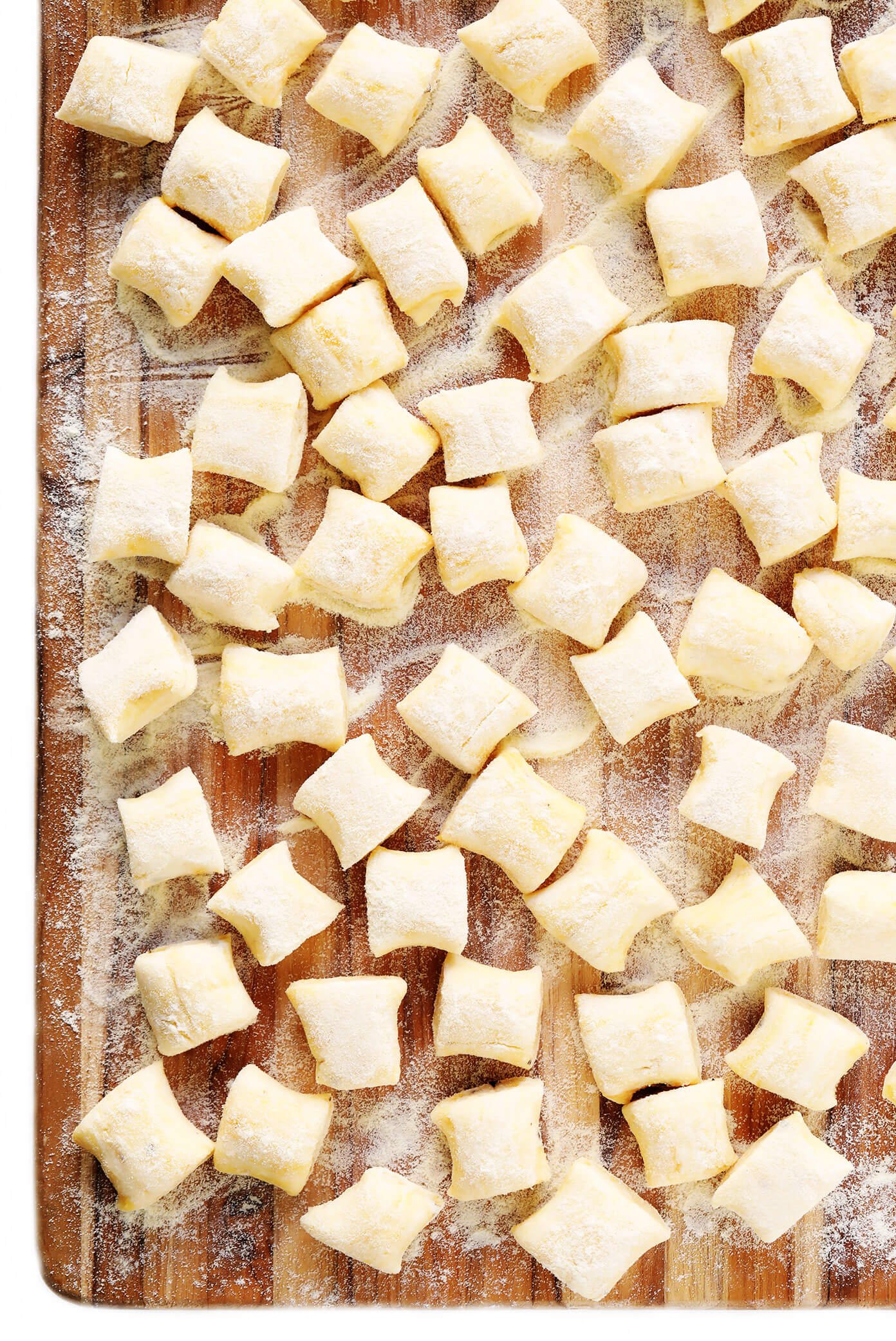 20-Minute Ricotta Gnocchi: "These were so simple to make and so delicious. My husband and I both loved them. They were a thousand times easier to make than potato gnocchi. Thanks for the great recipe!" -Kerry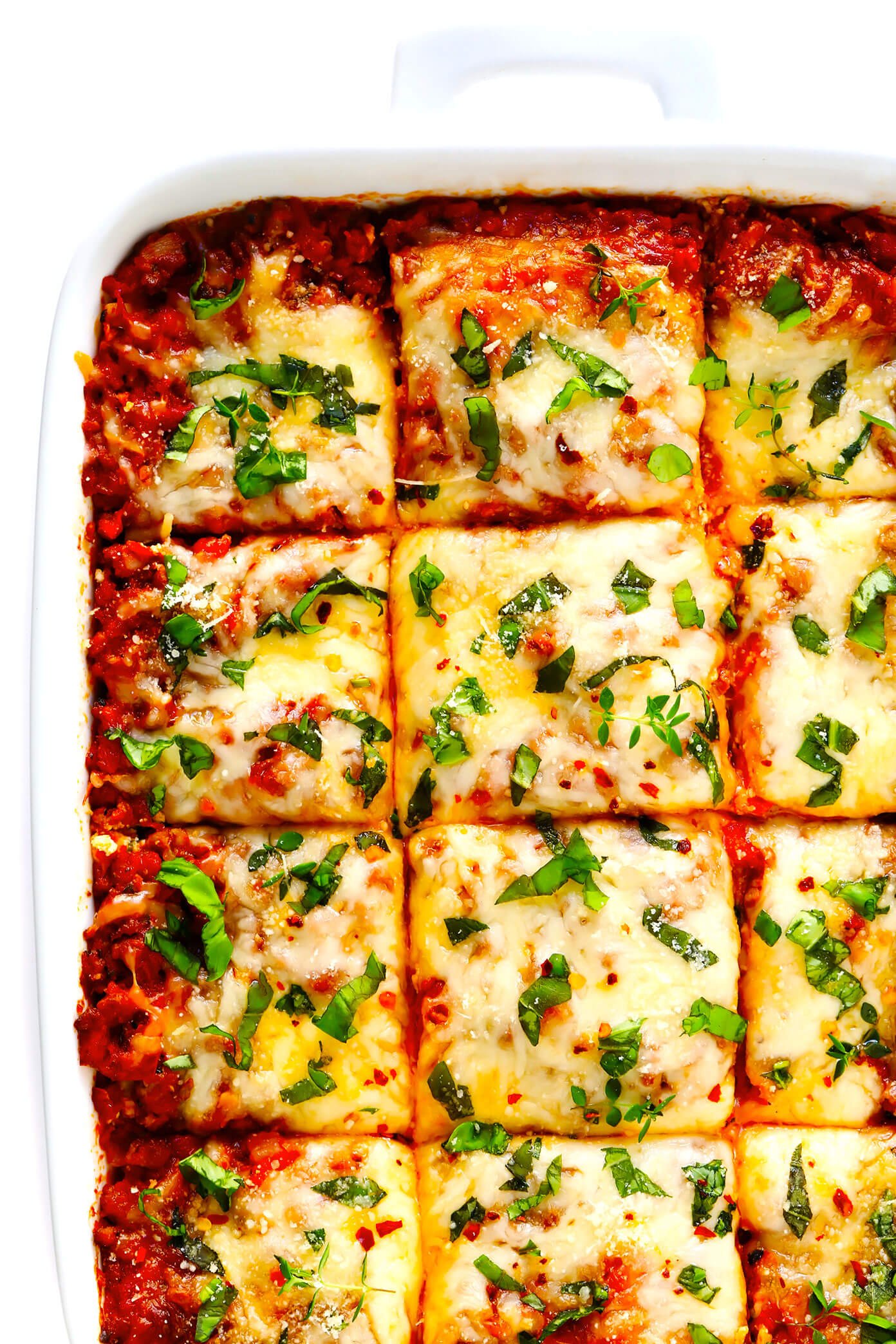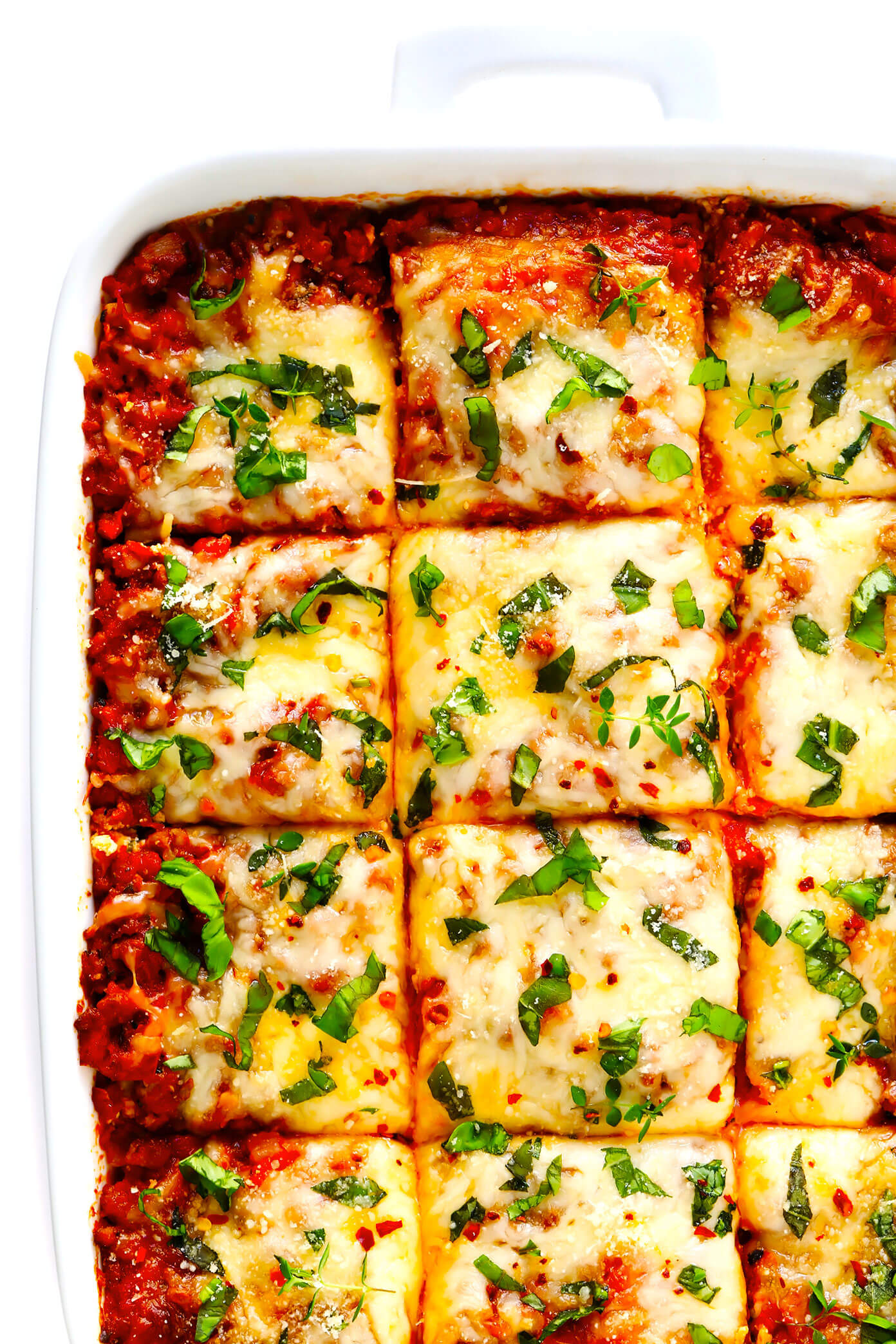 The BEST Lasagna: "This was truly the best lasagna I've ever had. My husband and I absolutely loved it and can't wait to eat some of the leftovers tonight. Wasn't able to find whole fire-roasted tomatoes (only diced ones) so just used the regular canned whole tomatoes. Best sauce ever. We will most definitely be adding this recipe to our monthly rotation!" -Ali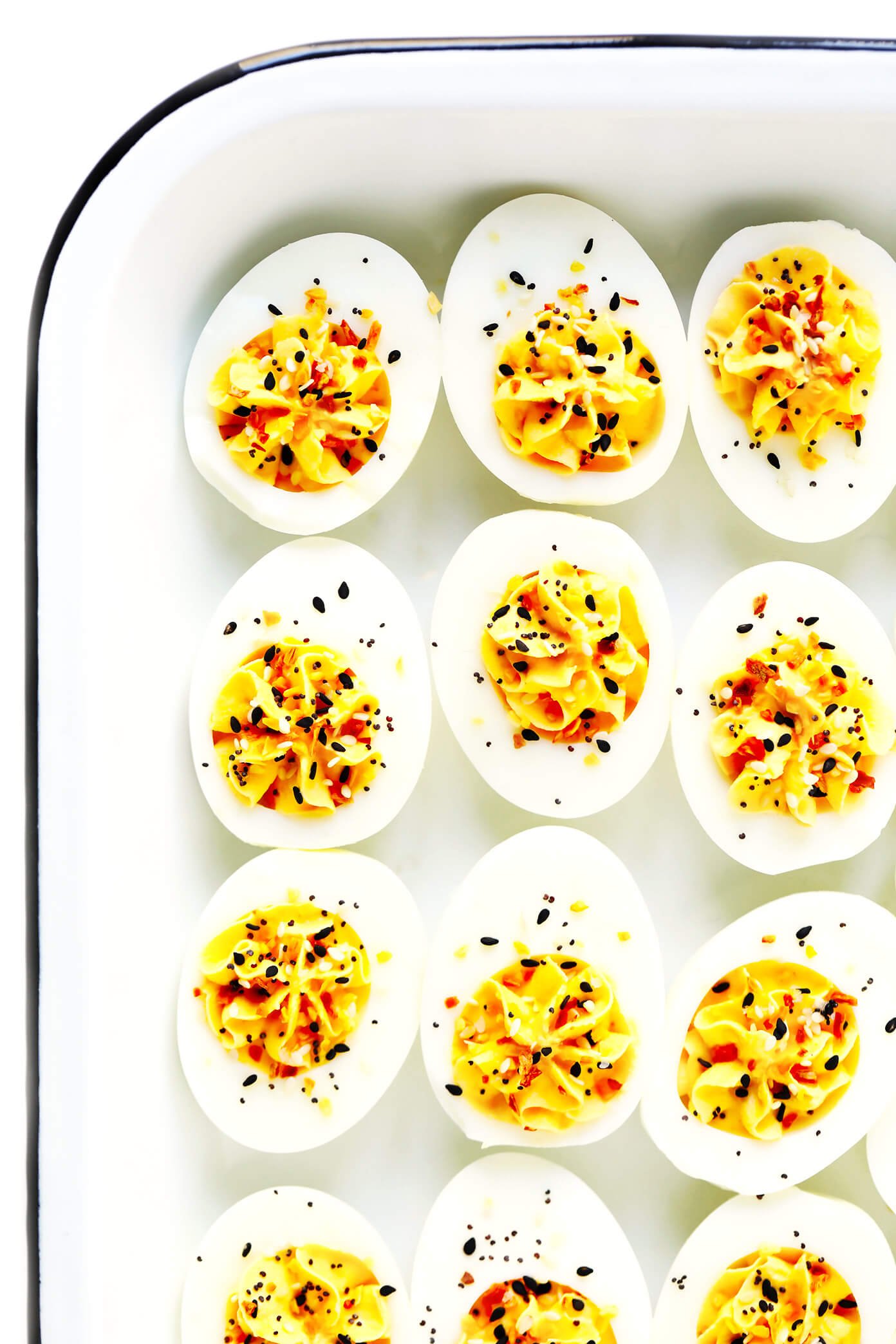 Deviled Eggs: "Everyone loved these!!! They taste just like the deviled eggs that I grew up with." -Jennifer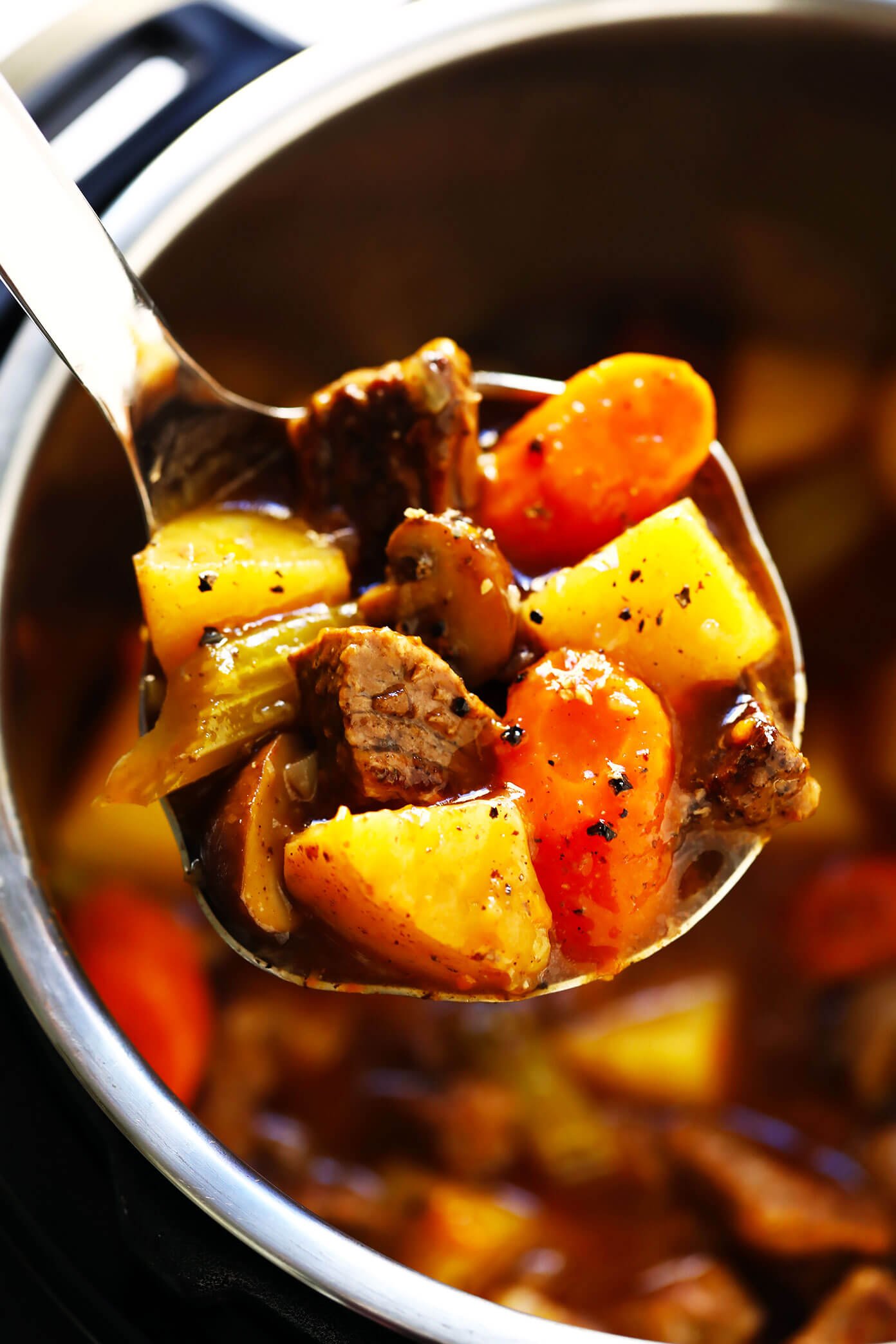 Beef Stew: "This was delicious! I seared the meat and used red wine, thyme, and red pepper flakes as you suggested. This is my new favorite beef stew recipe!" -Sarah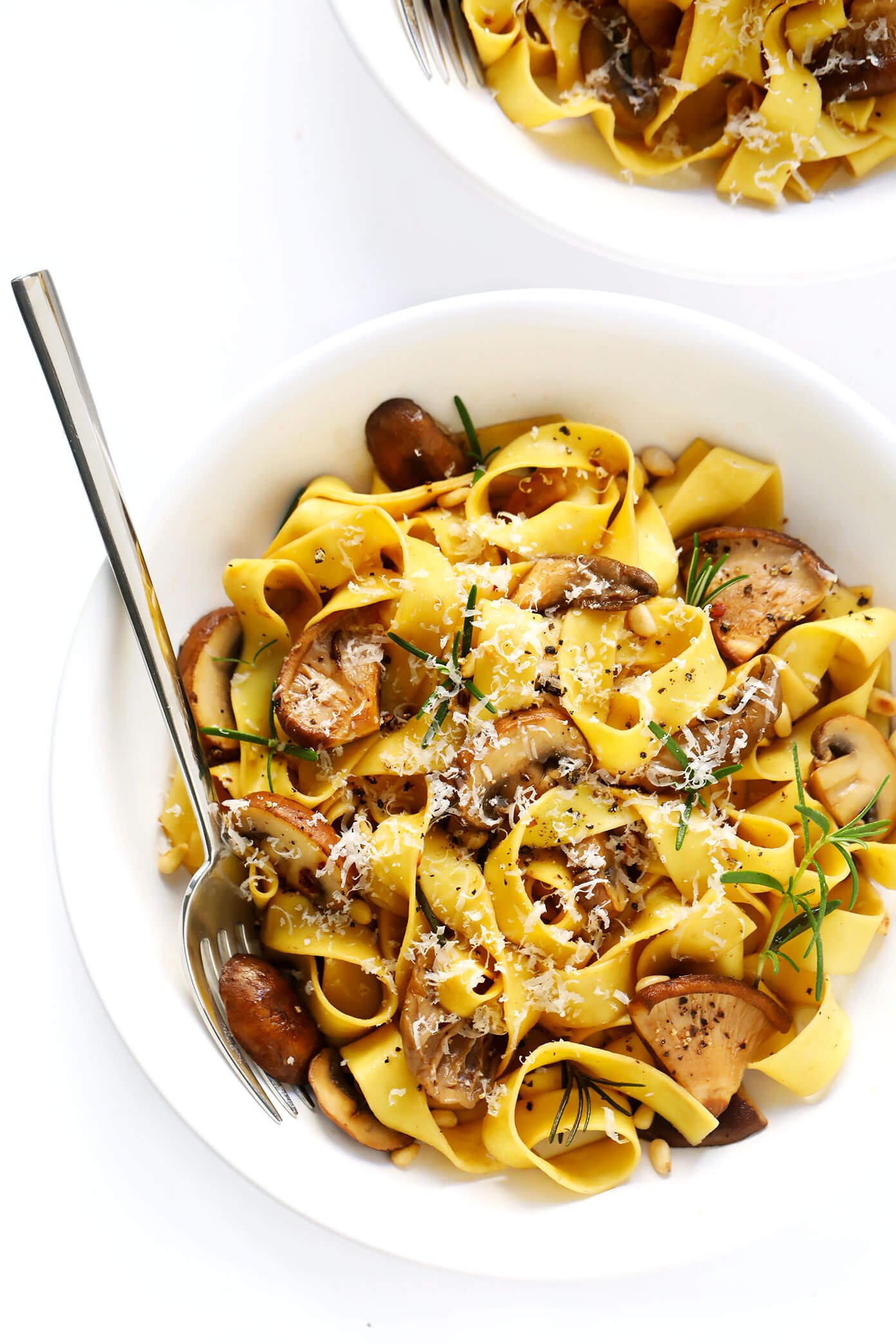 Mushroom Lovers Pasta: "My husband and I have made this dish every other week since discovering it. We add chicken for some protein and oh my goodness… this recipe is delicious! Friends love it, too!" -Katie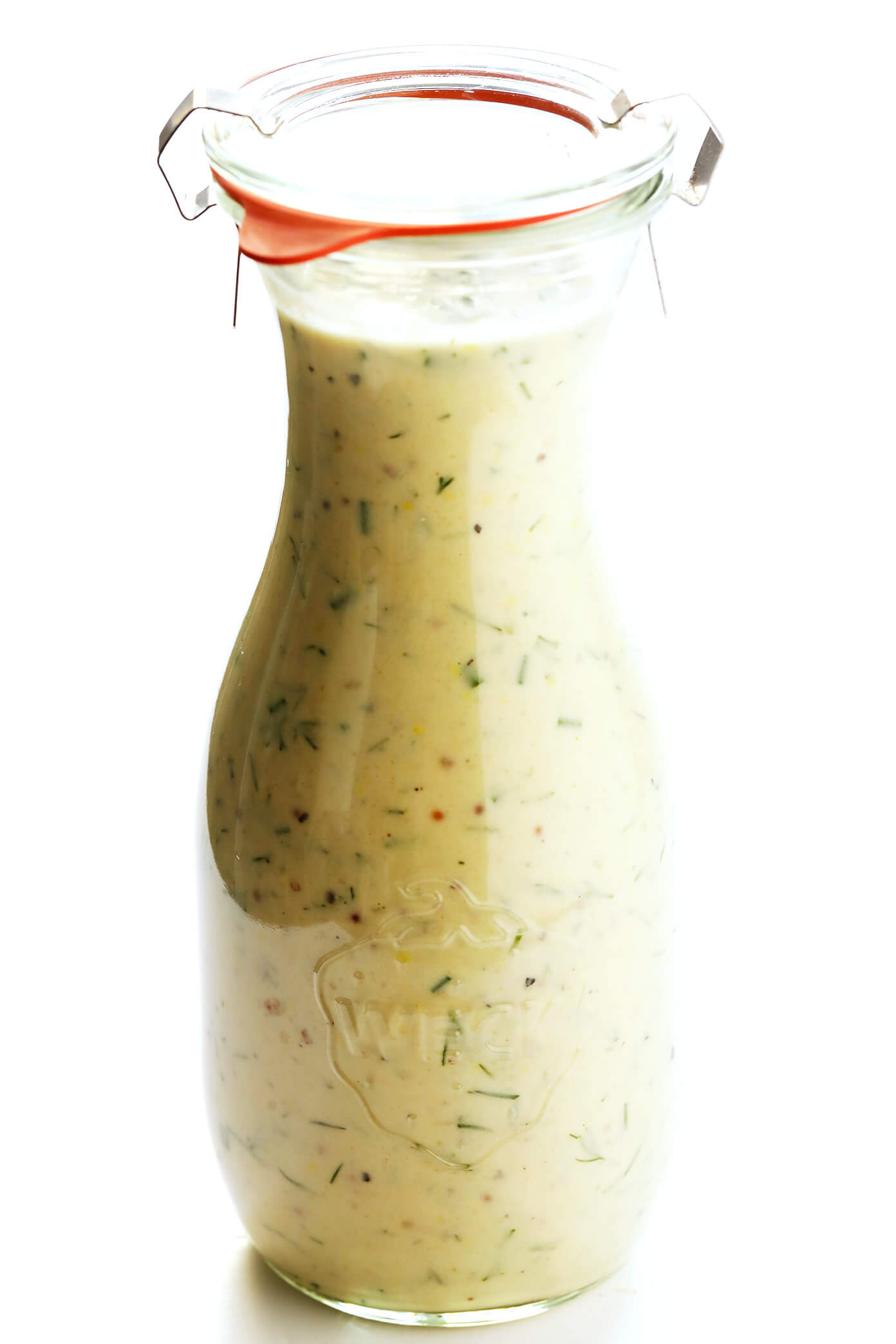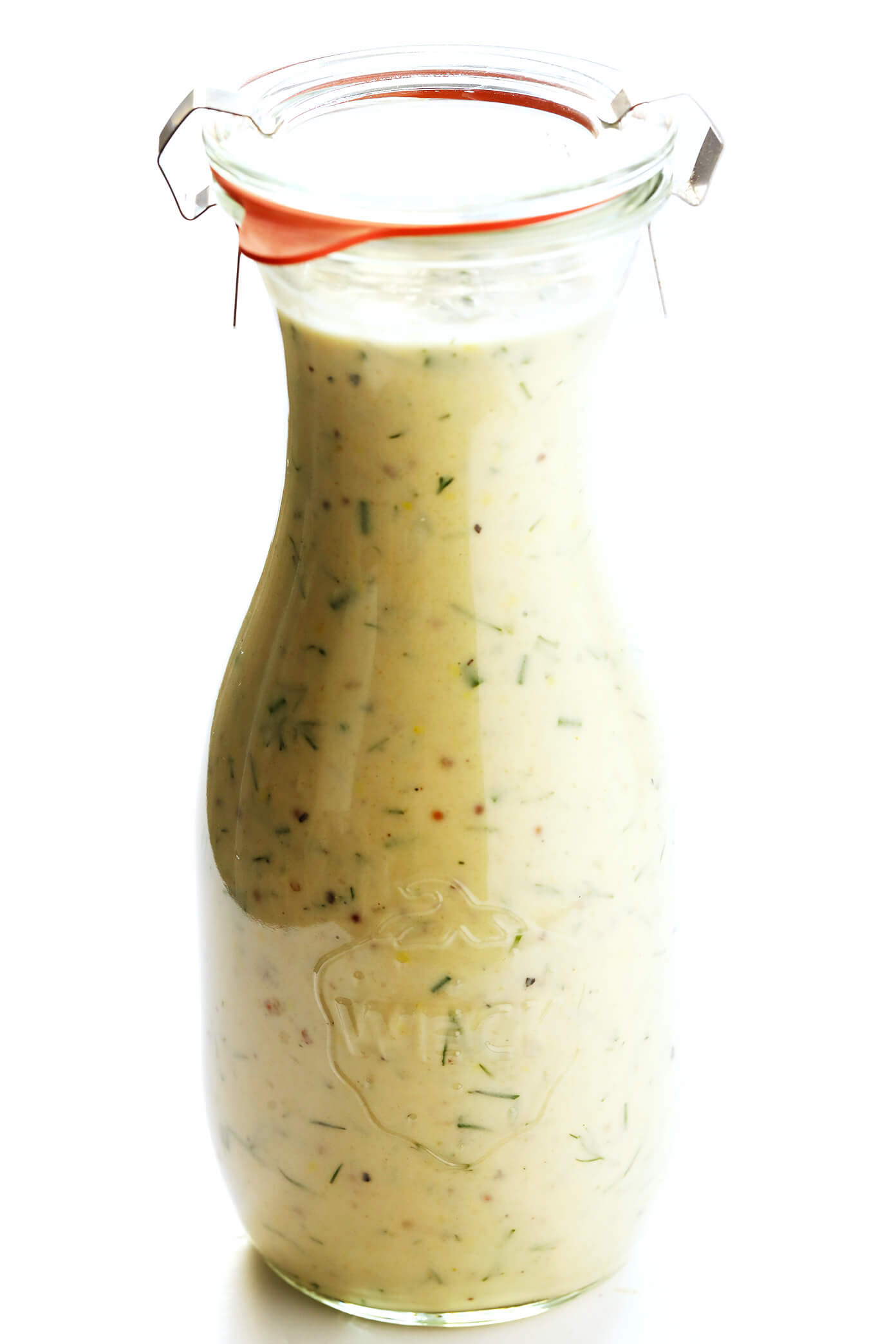 Tahini Ranch Dressing: "This is my go to recipe for ranch dressing. I've attempted to make ranch dressing out of nuts and other vegan/raw ingredients and nothing has come close to achieving the flavor and consistency of ranch dressing like this recipe. It is incredibly easy to put together and I almost always double or triple the recipe." -Katie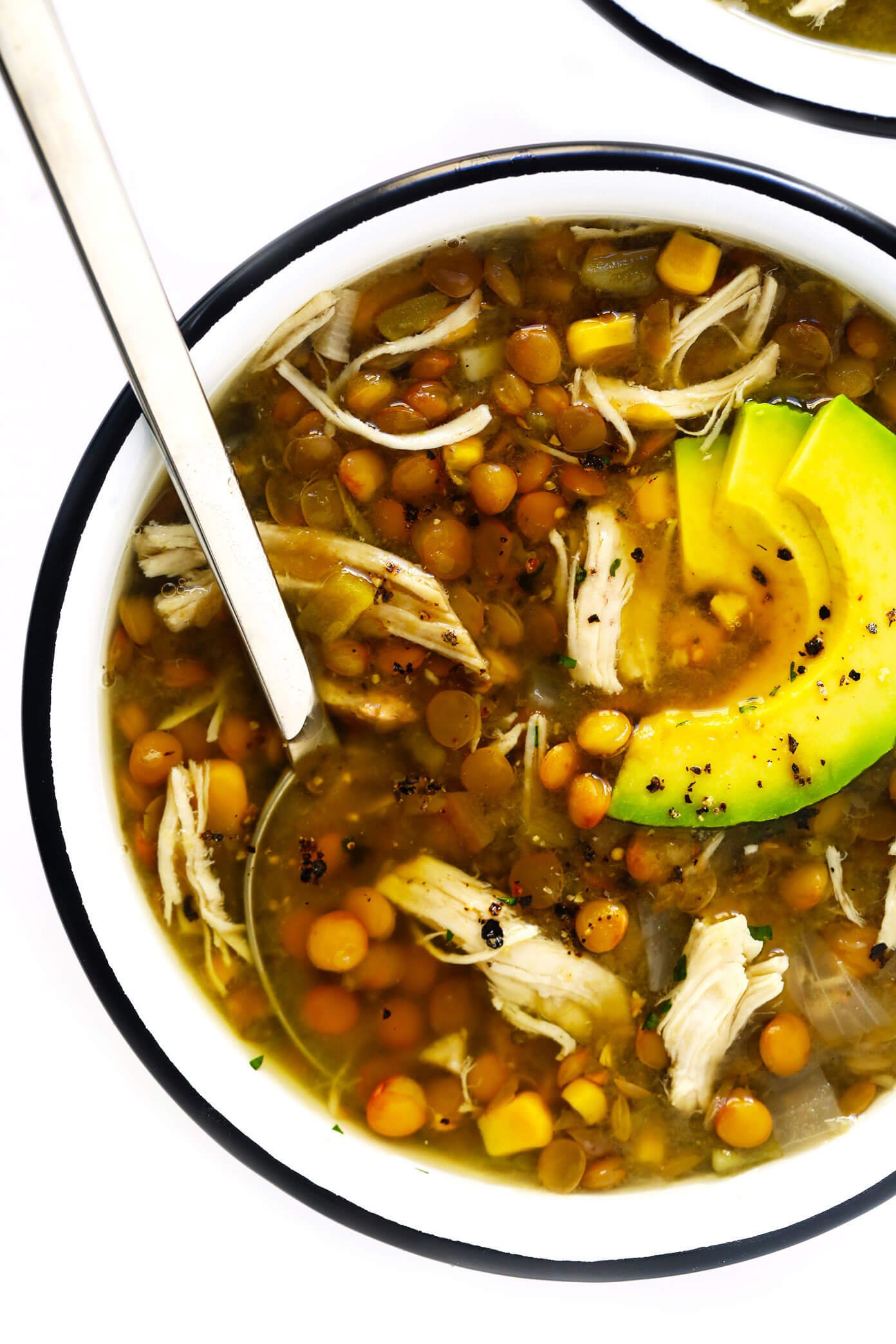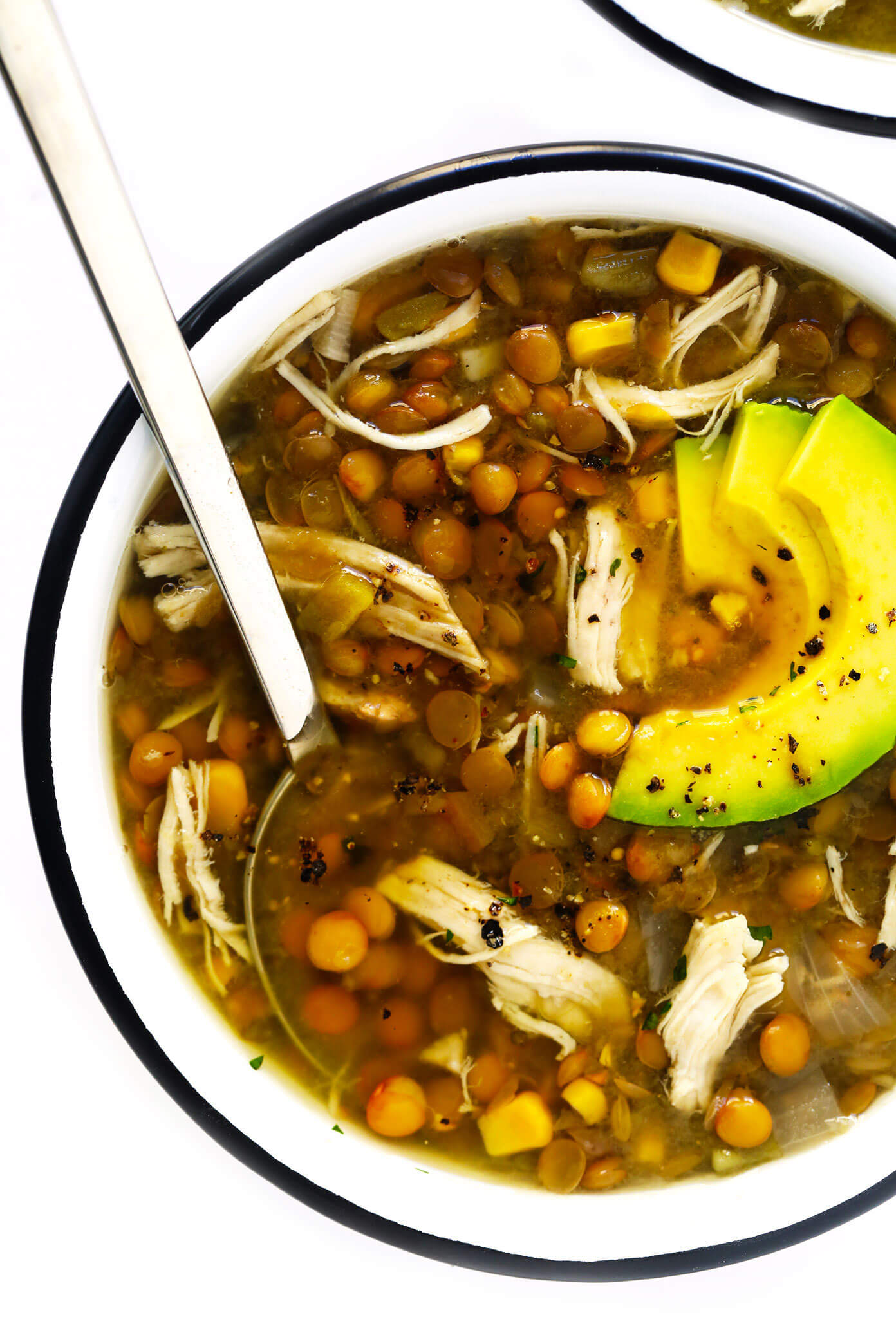 Mexican Chicken Lentil Soup: "Boy, oh, boy! This is so very easy and so very delicious. I did the crock pot method. I halved the recipe, but used 3 frozen chicken breasts and added extra corn and green salsa. The chicken literally fell apart when I touched it and required little shredding effort. The broth, when done, is incredibly flavorful. I topped it with Monterrey Jack cheese, avocado and fresh jalapeños. Next time, I will nix the jalapeño because the green salsa is plenty hot. I HIGHLY recommend!" -Lisa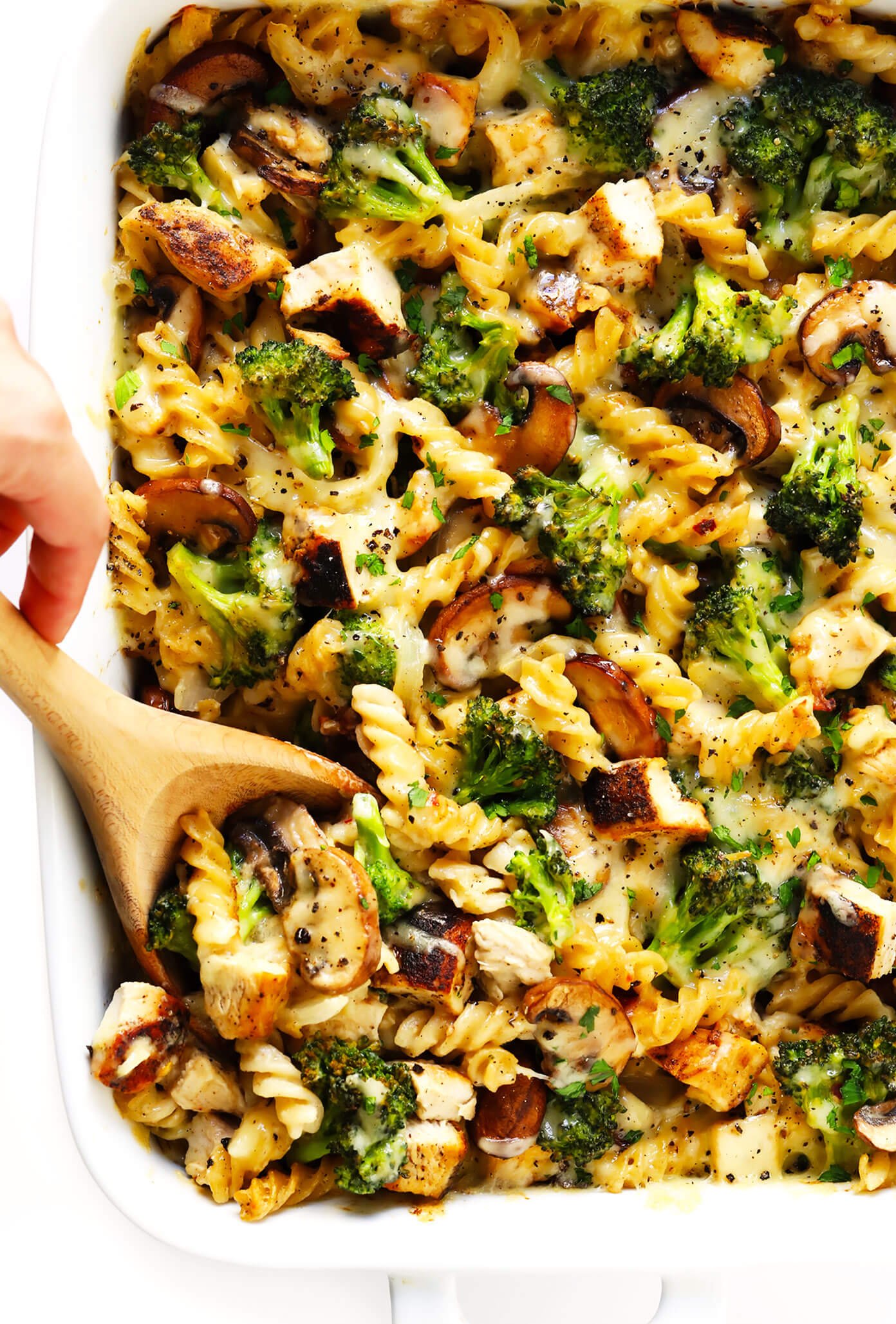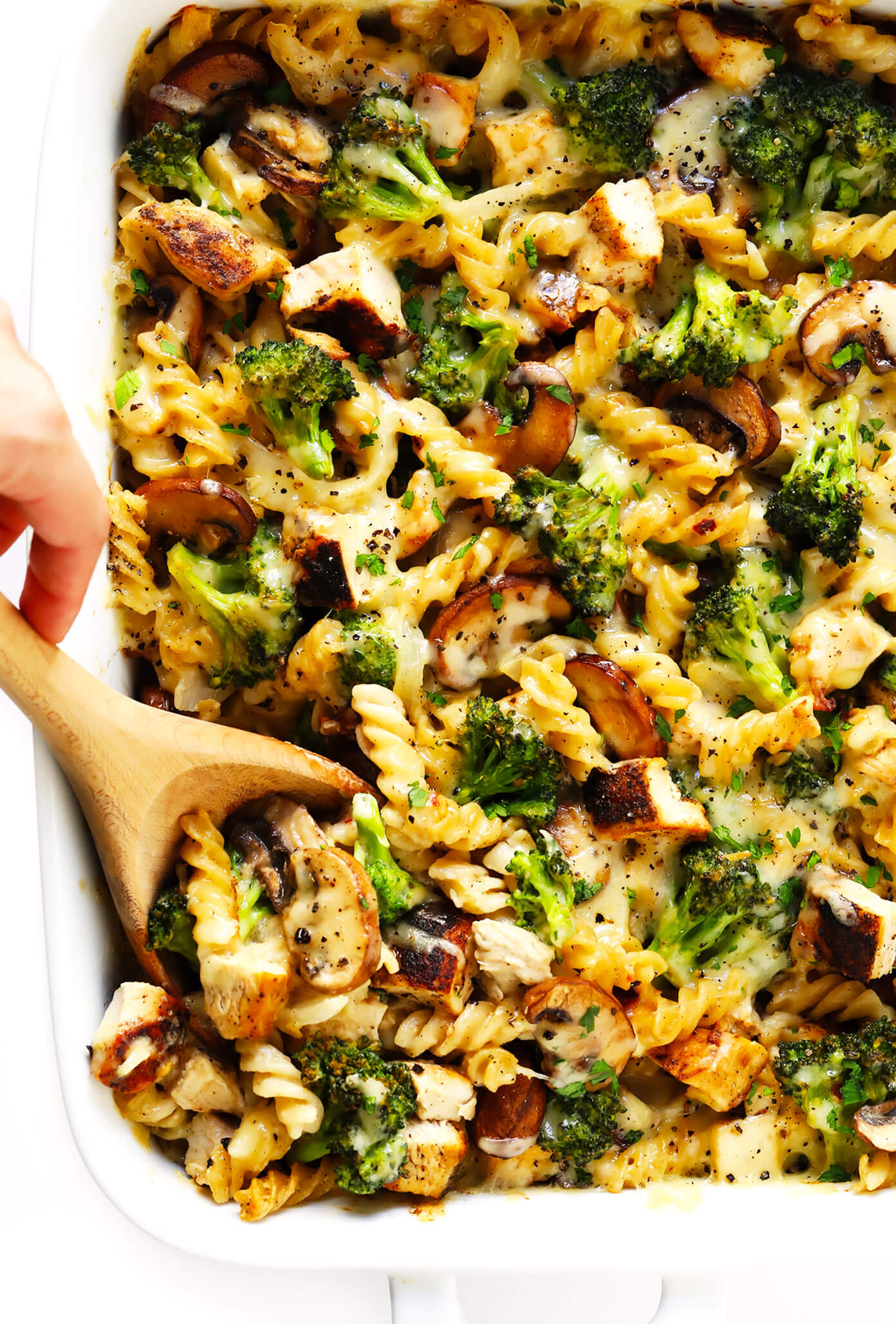 Healthier Broccoli Chicken Casserole: "I made this last week with shredded rotisserie chicken and it was delicious! The homemade mushroom cream sauce is really simple and I felt better for not having to use the canned soup. Cooking the broccoli with the pasta makes for less pots and bowls which I always appreciate. Will definitely be making this again soon!" -Melissa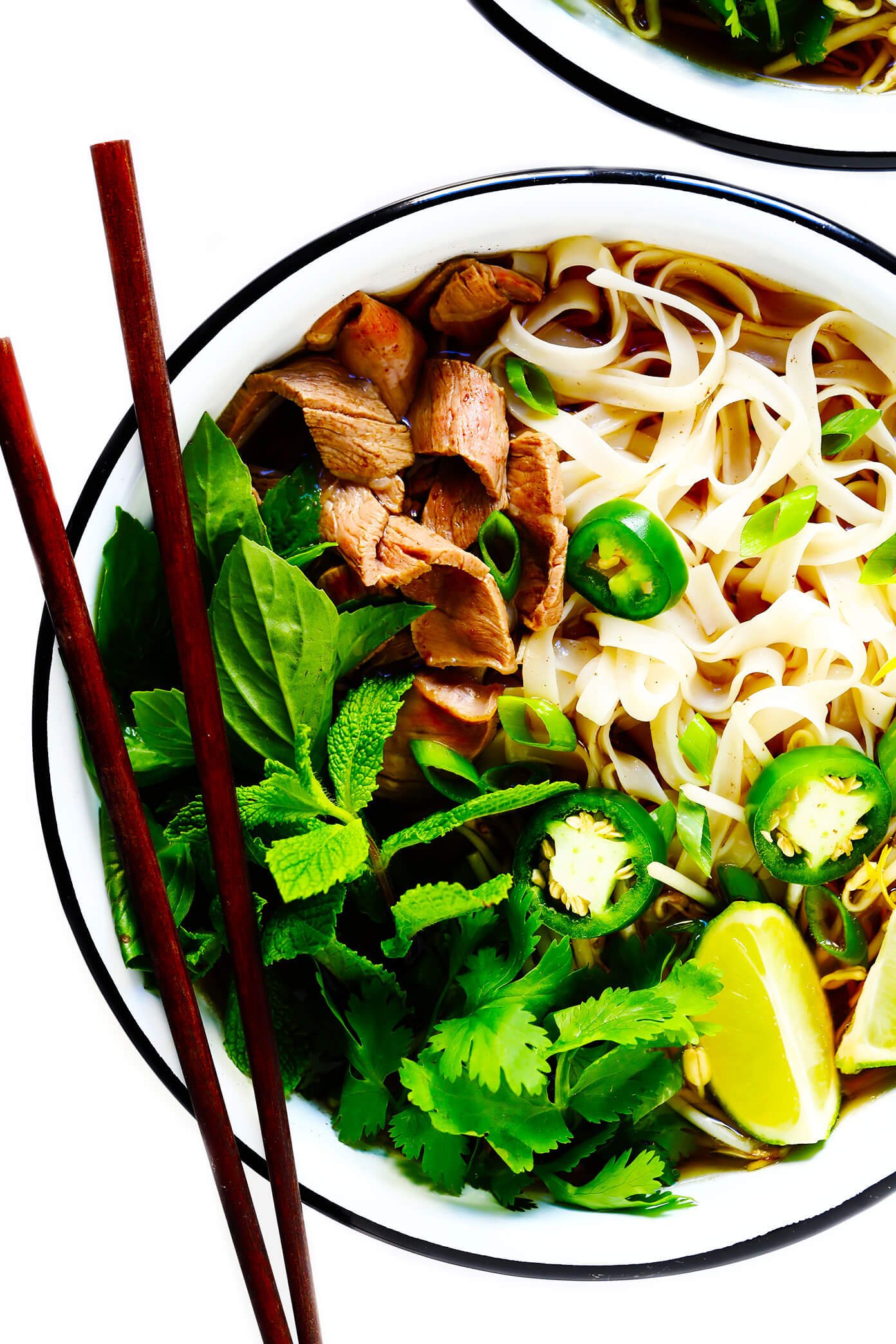 Pho (Vietnamese Noodle Soup): "Perfect broth!!! I've tried many times to get the broth right and failed, this was perfect!!! Thank you so much! My pho addiction can be met a ton home while saving money!" -Shonda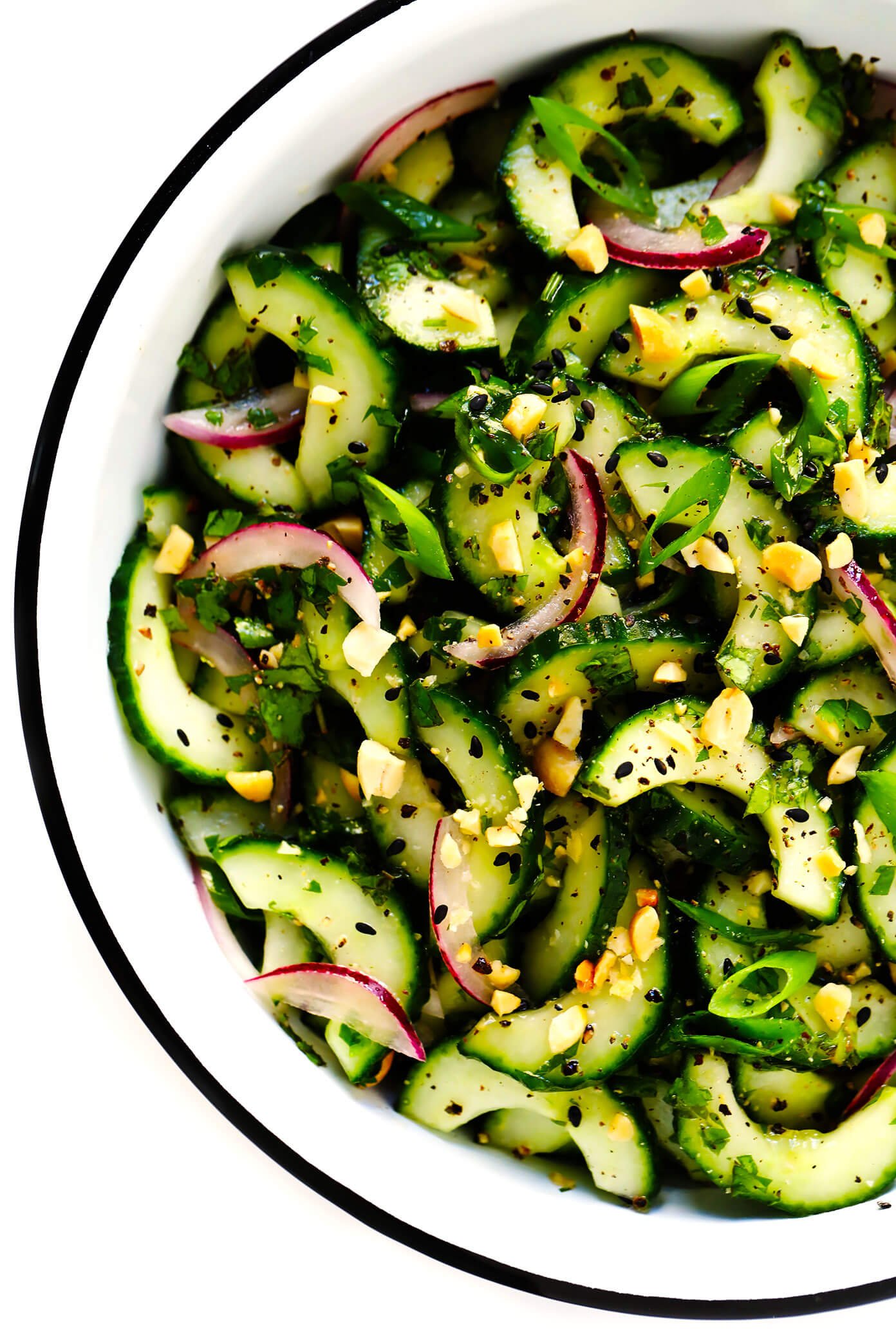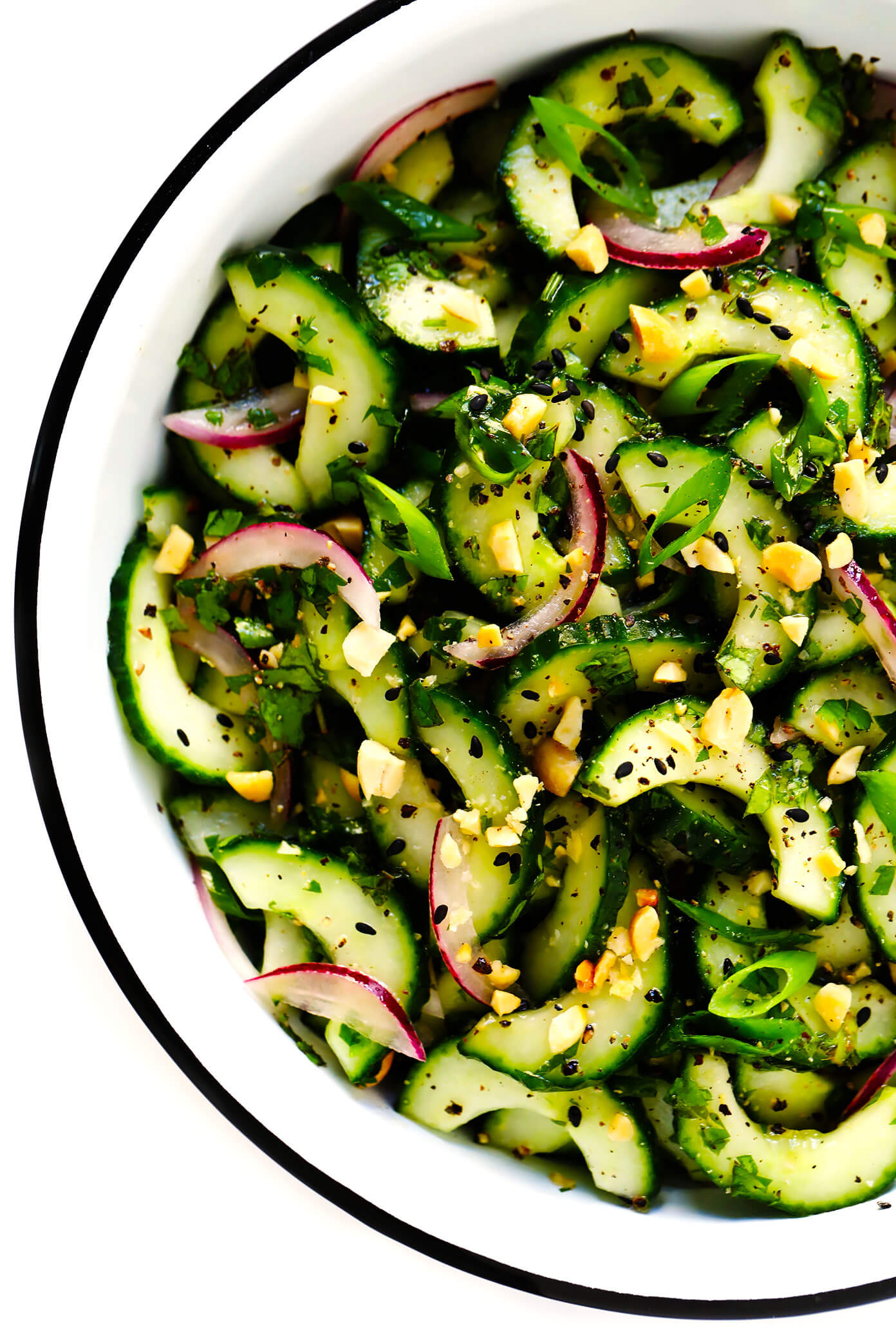 Thai Cucumber Salad: "This was a big hit at our family dinner last night. Perfect paired with fresh watermelon, family and fun!" -Linda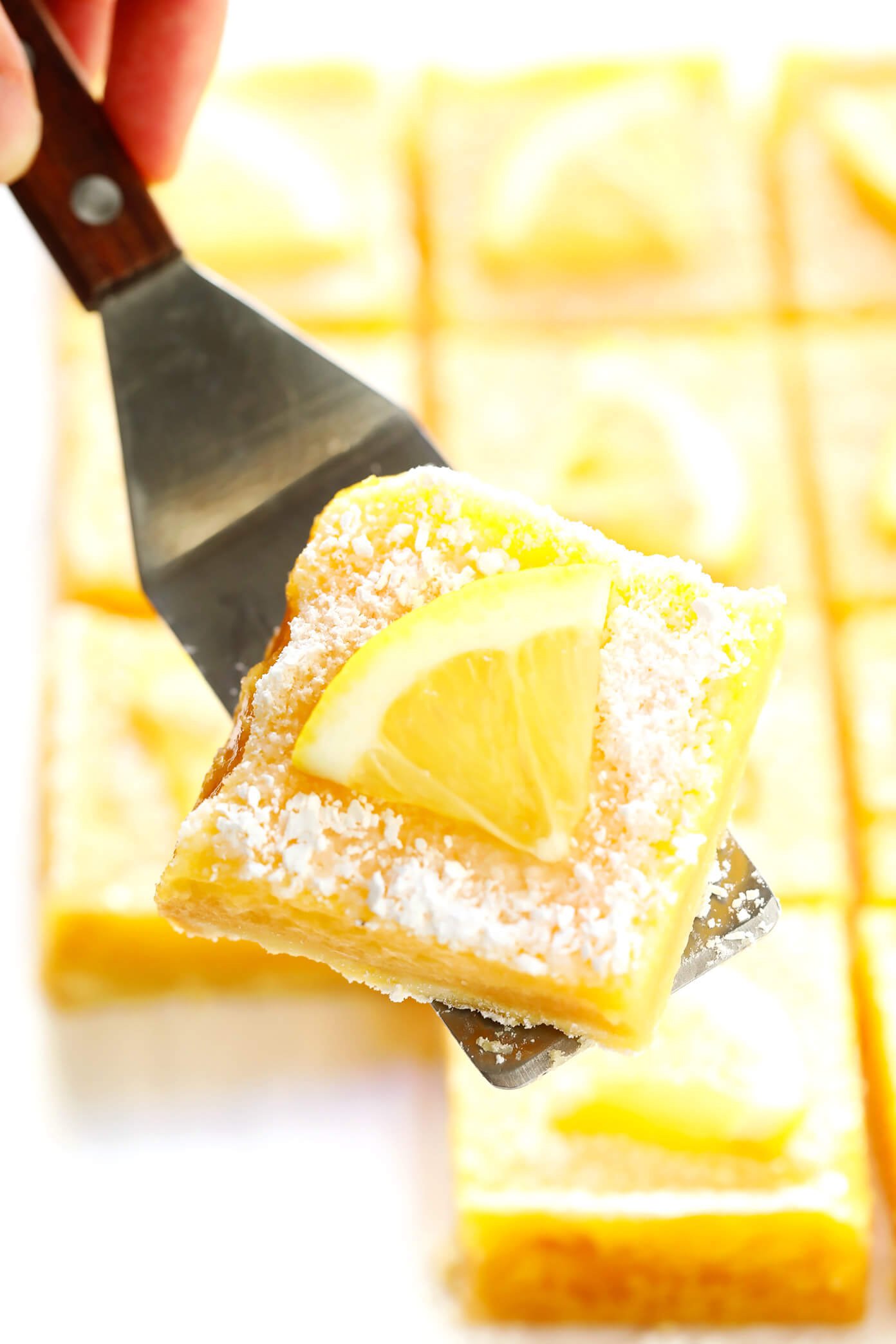 5-Ingredient Lemon Bars: "This was my first time making lemon squares and they turned out fabulous! Everybody loved them. I will be making these again, that's for sure. Thanks for the recipe!" -Alex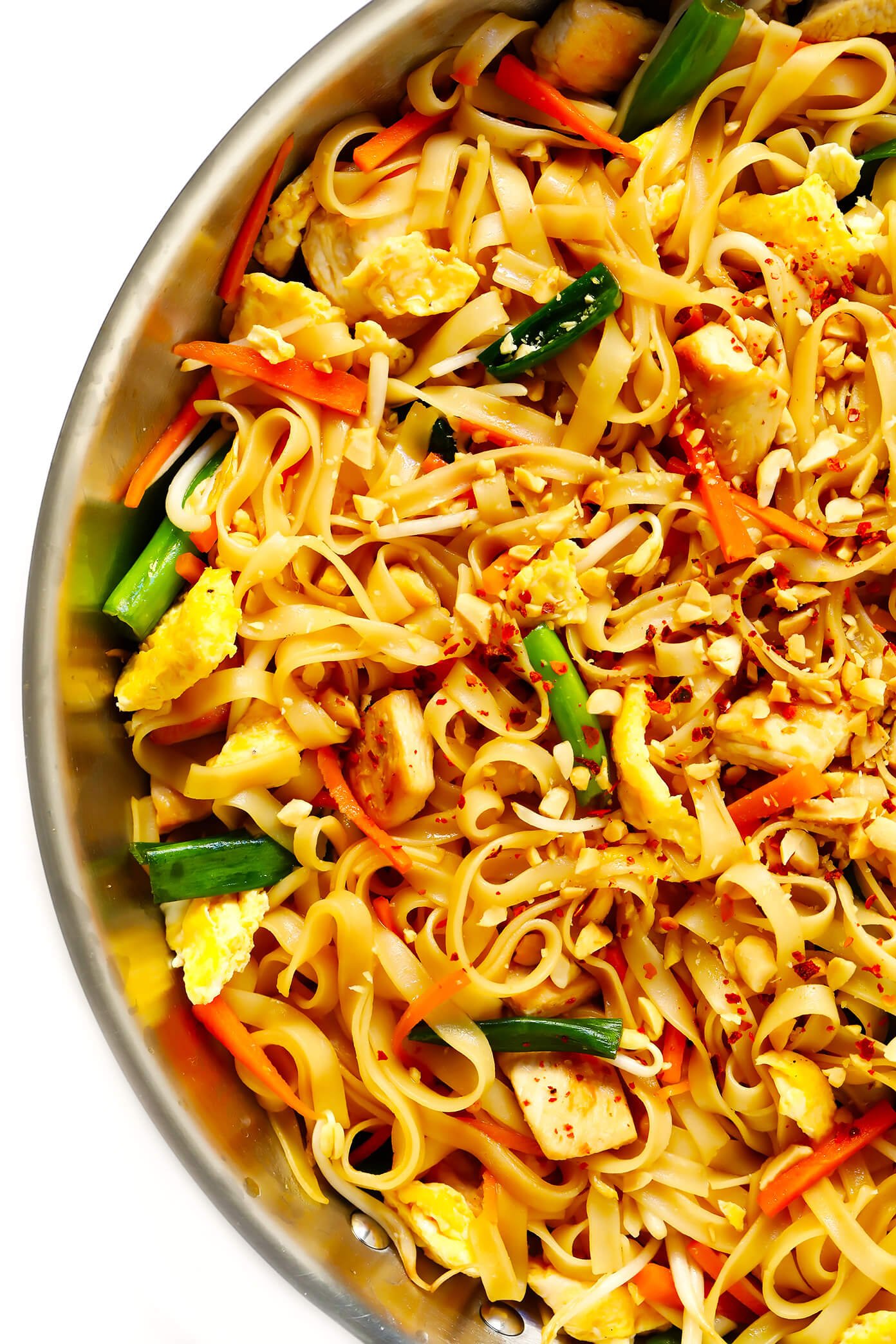 Pad Thai: "Thank you so much for this recipe! I've tried pre-made pad Thai sauces from the supermarket before but they were never what I wanted. This one is exactly how I like my pad Thai and it's absolutely delicious!" -AJ