DIY Sea Salt Texturizing Hair Spray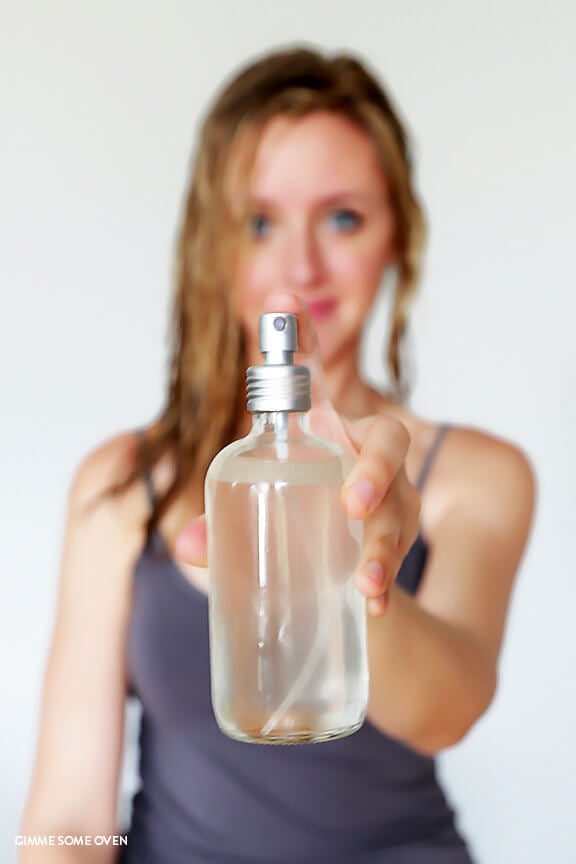 Oh my goodness, sorry for the radio silence on the DIY side of the blog lately!  Busy season with lots of do-it-yourself cooking, versus projects.  But today I'm back with a new and super-easy "recipe" that I'm currently obsessed with — DIY sea salt spray!
I will admit that I am totally a hair stylist's customer-come-true when it comes to buying hair products.  I never really seek them out on my own.  But when my stylist works her magic and my thin, straight, flat hair suddenly has volume?!?  Well, let's just say that I'll buy just about any products to try and re-create the look.  One of those, of course, has been my trusty sea salt spray.
To be honest, I'm not quite sure why I love the stuff so much.  Maybe it's my undying love of all things salty, maybe it's living just a little too far away from the ocean, or maybe it really is that effective.  But whatever the reason, I've been hooked on using sea salt spray as a texturizing product for years.  Something about it just seems to give my hair that extra "oomph" when it comes to volume, and also hold curl better all day long.  (And, um, sometimes a few extra days.)
But paying $20+ for a bottle that's practically just saltwater?  Well, when my last bottle ran out, I decided to do a little improvising and see if I could make a homemade version instead.  Turns out you can, turns out it only takes 4 ingredients, turns out works beautifully, and — the best part? — turns out that it literally costs pennies to make.
Here's how I made mine: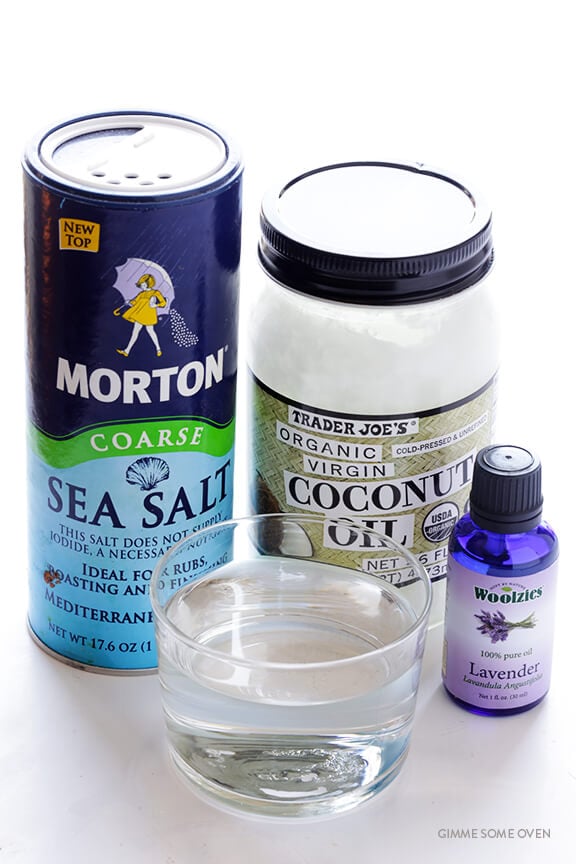 Begin with 4 basic ingredients:
1 cup warm water (for spraying)
1 tablespoon sea salt (for texturizing)
1-2 teaspoons olive oil or argan oil or coconut oil** (for moisturizing)
4-5 drops essential oil (for smelling yummy — use your favorite oil or a mixture)
You'll also want to have a nice spray bottle ready to go.  I used this glass bottle from Amazon.
A few other optional modifications:
Dry hair: If your hair is dry and you'd like a little extra moisture, add in an extra teaspoon or two of the oil.
Oily hair: If your hair is too oily, then I'd go light on the oil and just use 1 teaspoon.
Curly hair or styled hair: If you want to really "set" or hold a style in place, you can add in a teaspoon or two of hair gel.  (Otherwise, I'll sometimes just use a bit of regular hair spray after styling my hair.)
**Coconut oil's melting point is 76 degrees.  So if you store this in a place cooler than that, the coconut oil will solidify a bit.  I'd recommend using olive oil or argan oil if that's the case.  Or you can also just store the jar on a sunny window sill or warm it up for a few seconds in the microwave before using.
Begin by heating the water until comes to a simmer, and then stirring in the salt until it is completely dissolved.  Whisk in the coconut oil and a few drops of the essential oil.  Then pour it into your bottle and give it a good shake.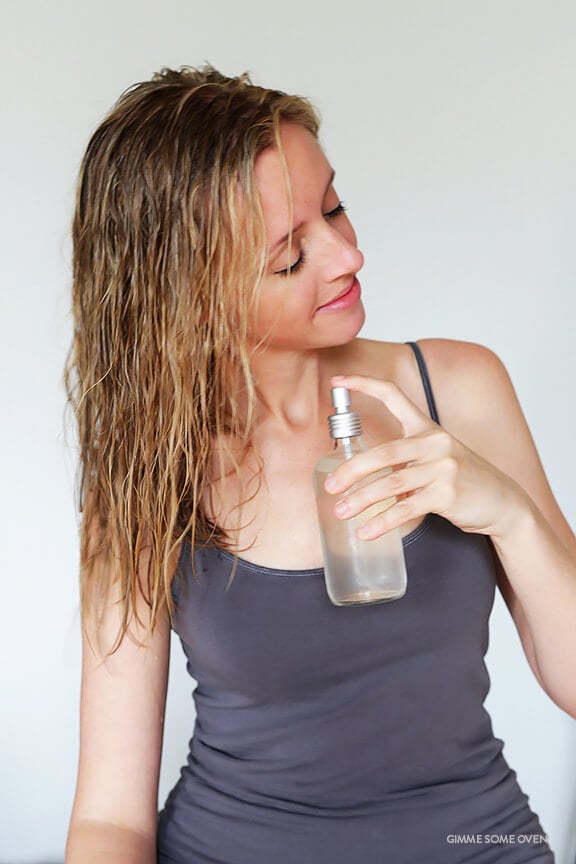 Spray it all over your hair while it's still wet.  Then once you blow it dry and style it…
…get ready for some extra texture!!!
Seriously, the sea salt creates that perfect "beachy" feel that's perfect for curls, waves, or even just giving your straight look a little extra boost.  Feel free to tinker around with the proportions to find the mix that's perfect for you.  But otherwise, enjoy this easy (and super affordable!) DIY alternative to the salon prices!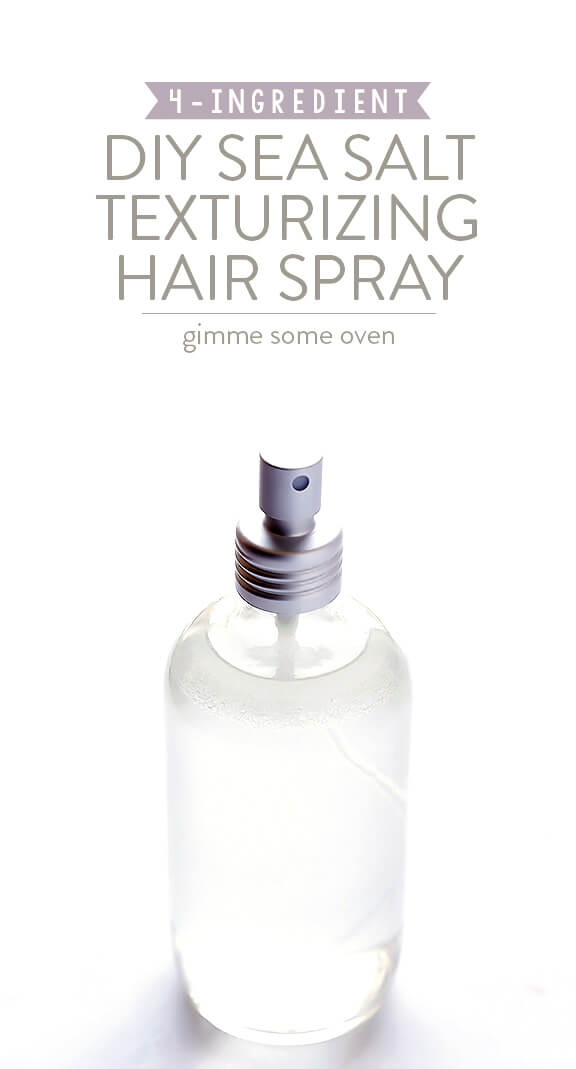 Leave a Comment:
Comments