Homemade Ranch Seasoning Mix
Newsflash for ranch lovers!  Did you know that it is super duper easy to make delicious ranch seasoning mix homemade?
True story.  No need to run to the store for one of those processed packets, or to pick up a jar of your favorite ranch dressing or dip.  All of the ingredients are likely sitting right there in your spice cabinet!  Just do a little measuring, a little mixing, and you're ready to make your favorite ranch dressing or dip or whatever other ranch-ness you may love in less than 5 minutes.  It is seriously that easy!
The great thing too about homemade ranch seasoning is that it won't be full of un-pronounceable mystery ingredients.  Just your simple herbs and spices, and some optional powdered buttermilk if you'd like (similar to powdered milk).
I love using mine to make skinny Greek yogurt ranch dip, ranch dressing, or I'll even just use the mix to season some chicken or fries.  Delish!!!
What is your favorite way to enjoy ranch?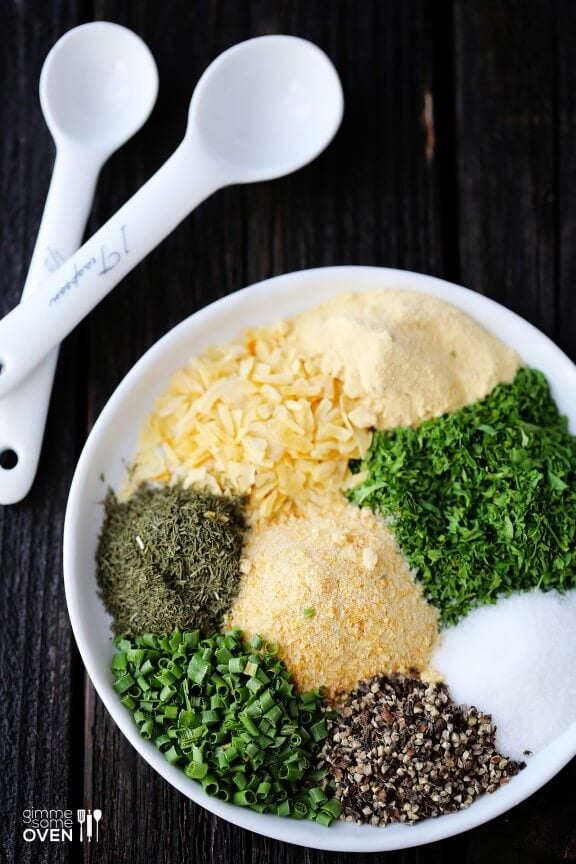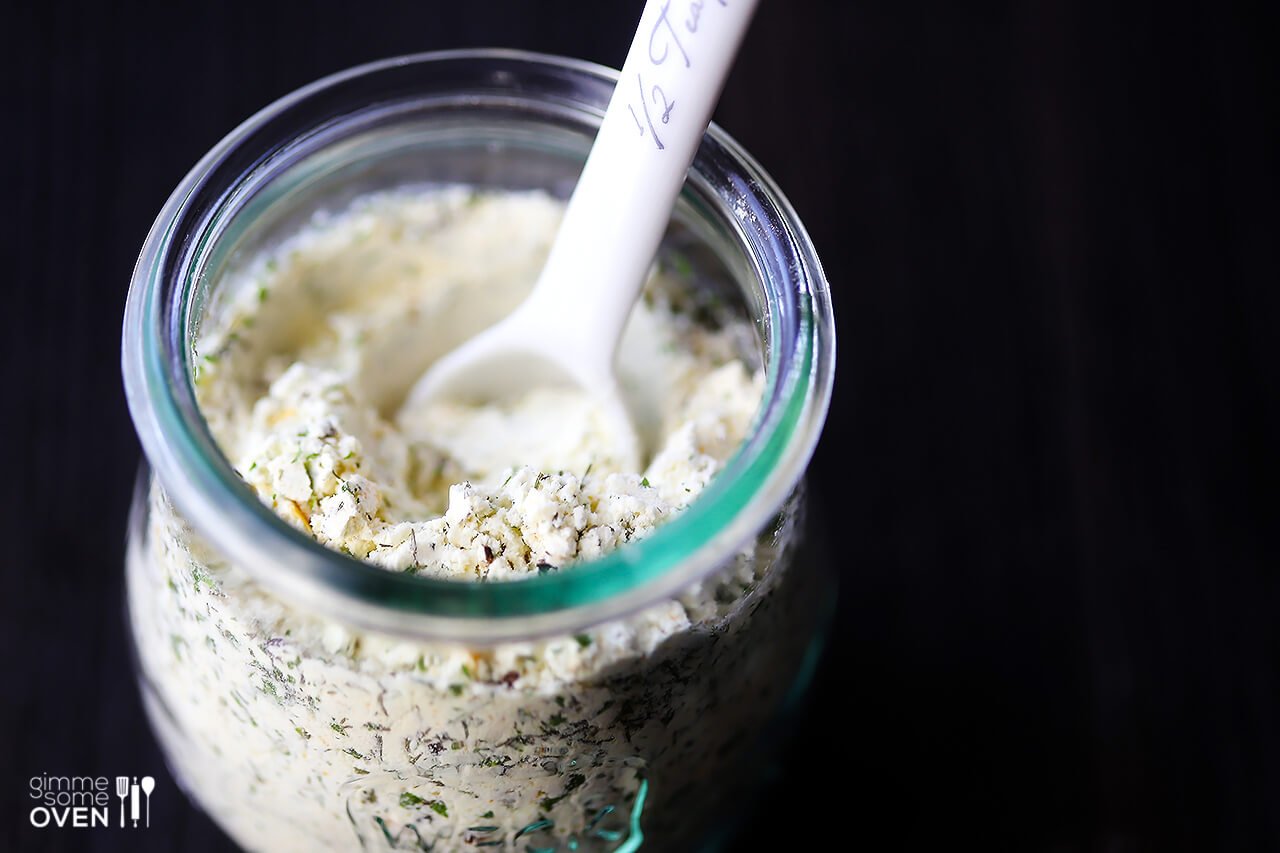 Homemade Ranch Seasoning Mix
Delicious ranch seasoning mix is super easy to make homemade!
Ingredients:
1/3 cup dry buttermilk (**see note below**)
2 Tbsp. dried parsley
1 1/2 tsp. dried dill weed
2 tsp. garlic powder
2 tsp. onion powder
2 tsp. dried onion flakes
1 tsp. ground black pepper
1 tsp. dried chives
1 tsp. salt
Directions:
Whisk all ingredients together until blended. If you want a more finely-ground seasoning mix, you can pulse the mixture in a food processor until it reaches your desired consistency.

Store in an airtight container in the refrigerator for up to 3 months.

*3 Tablespoons of this mix = 1 packet of the store-bought seasoning mix
**To Make Ranch Dressing:
Combine 1 Tbsp. seasoning mix with 1/3 cup mayo and 1/3 cup milk, and whisk to combine. You can also substitute Greek yogurt for the mayo.

**You can omit the buttermilk powder if you would like to use fresh buttermilk, or if you would just like the straight spices for the seasoning mix.**

If you make this recipe, be sure to snap a photo and hashtag it #gimmesomeoven. I'd love to see what you cook!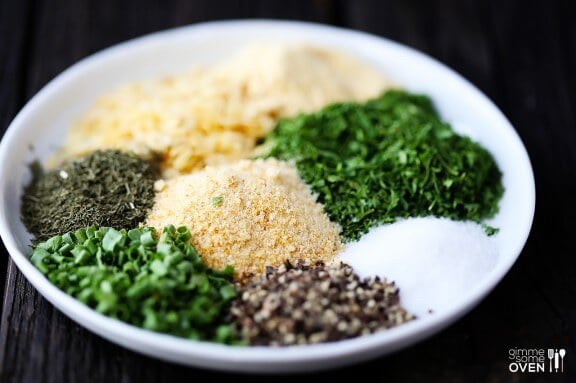 This post contains affiliate links.
Leave a Comment:
Comments
Trackbacks/Pingbacks