"Medley" Muffins
Do you know the muffin man, the muffin man, the muffin man?  Actually, I do!  His name is Steve.  :)
He happens to be my good friend, a brilliant physical therapy professor, and the baker of his famous "medley" muffins.
It's true.  Every now and then, Steve posts on Facebook that he's making another enormous batch, and inevitably he gets tons of requests (including from Yours Truly) to please save people a few!  And of course, this is why Steve is famous for his muffins — because he will!
The first time I had a delicious bite, I remember immediately asking what he'd put in them.  And I was surprised when he listed off bananas, pumpkin, and oatmeal.  And then I was even more surprised when the list went on with wheat flour, cranberries, almonds — oh my!!!
It's definitely the r-a-r-e occasion that I ever make a recipe with more than ten ingredients.  But this week, the muffin craving hit.  And when I surveyed my pantry, realized that I surprisingly had all of the ingredients on hand.  So I pulled a "Steve" and made a massive double batch, and oh my word – heaven.  Healthy, hearty, delicious…heaven.  :)
Trust me, they're worth it.  And in honor of Steve, please share.  Your friends will love you.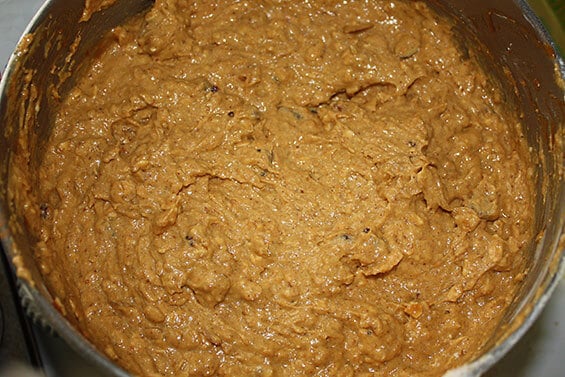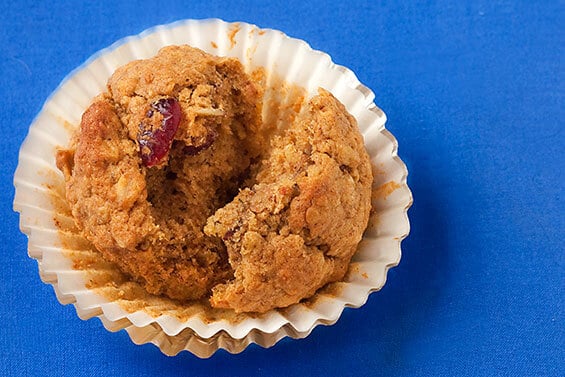 "Medley" Muffins
You'll love this Medley Muffins Recipe! SO delicious…and healthy too!!
Ingredients:
1.5 cups wheat flour
1 tsp. salt
1 tsp. baking soda
1/4 cup wheat germ or flax seed (optional)
1/2 cup butter, softened
3/4 cup brown sugar
3/4 cup pumpkin puree
1/3 cup milk (can use soy milk)
1/3 cup applesauce
2 ripe bananas
1 tsp. pumpkin pie spice
1 egg
1 cup oatmeal (quick or old-fashioned)
1 cup dried cranberries or raisins
1/2 cup almonds or walnuts (I used a mixture of whole and sliced almonds)
Directions:
Preheat oven to 350 degrees F. Prepare 18-22 muffin tins with paper cups, or lightly grease.
In a bowl, stir together flour, salt, baking soda, and wheat germ (or flax). Set aside.
In mixing bowl, mix together the next eight ingredients (butter through egg) until combined. Then slowly add in the flour mixture until combined. Then stir in oatmeal, cranberries and almonds.
Pour the mixture into the baking cups, so that each is about 2/3 full. Bake for about 20-22 minutes, or until a toothpick inserted in the center comes out clean. Let cool for a few minutes, and serve. These also freeze well.
Recipe from my friend, Steve.
All images and text ©
If you make this recipe, be sure to snap a photo and hashtag it #gimmesomeoven. I'd love to see what you cook!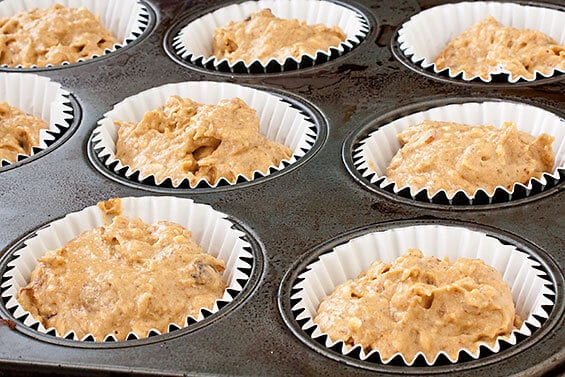 Ali's Tip:
If you want to be extra-healthy and include an extra 1/4 cup of wheat germ (or flax), feel free to just leave out 1/4 cup of the wheat flour.