Pumpkin Cream Cheese Spread/Dip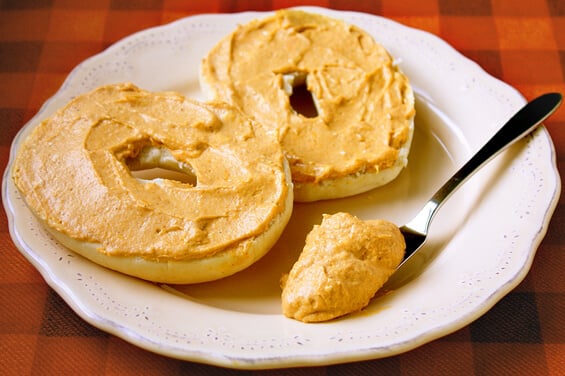 Ok, so I'm officially out of pumpkin.  :(  Drove to yet one more grocery store to continue my scavenger hunt today, but no luck.  Thus, the two remaining pumpkin recipes I had are sadly going to have to be put on hold.  But since they're two of my favs, rest assured that they will appear as soon as canned pumpkin appears again on the shelves!  (Hint: one recipe calls for 3 blocks of cream cheese, and the other includes arborio rice and gorgonzola – YUM!)
In the meantime, I still had 1/2 cup of pumpkin remaining from my oatmeal baking earlier this week.  So turned it into this yummy cream cheese spread/dip!!  As the name implies, it is wonderfully multi-purpose.  Would go well spread on (yes!) toasted bagels or bread.  Or, it is also fantastic for dipping!  My sister introduced me last year to the idea of serving it with crunchy ginger snaps (fantastic combination!), or I also love it with apple slices, graham crackers, or any wheat crackers.  It's definitely a great appetizer idea when you're pressed for time.  Or, when you're just craving some pumpkin!!
I have yet to buy any real pumpkins this year, but a fun serving idea would be to hollow out a smaller (4-5″ in height) pumpkin to serve the dip in that!  Hmmm…this seems to be a trend with me this year (watermelon salsa in hollowed out watermelons, cantaloupe soup in cantaloupes, stuffed mushrooms in..well…mushrooms)… :)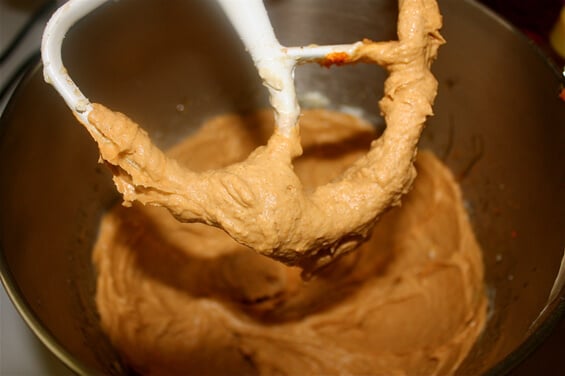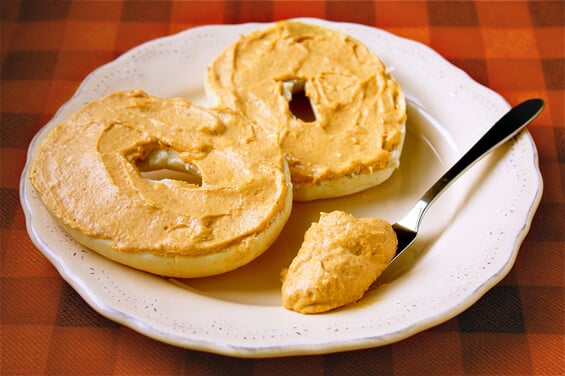 Pumpkin Cream Cheese Spread/Dip
An easy and delicious recipe for pumpkin cream cheese spread, that can also serve as a yummy dip! Detailed instructions and photos included.
Ingredients:
1 block (8 oz.) cream cheese, softened
3 Tbsp. brown sugar
1 Tbsp. agave nectar (or honey)
1/2 cup canned pumpkin
1 tsp. pumpkin pie spice
1 tsp. cinnamon
1 tsp. vanilla extract
Directions:
In a small bowl, beat softened cream cheese, sugar, and syrup until creamy.  Add pumpkin, spices and vanilla and beat until smooth.  Serve immediately, or refrigerate.
Feel free to use whatever kind of cream cheese you'd like for this — regular, 1/3-less-fat, or fat free.  You could also sub in the whipped cream cheese if you'd like.  The blocks will likely just be more solid to begin with.
If you make this recipe, be sure to snap a photo and hashtag it #gimmesomeoven. I'd love to see what you cook!