15 Cobblers, Crumbles & Crisps
This post may contain affiliate links. Please read my disclosure policy.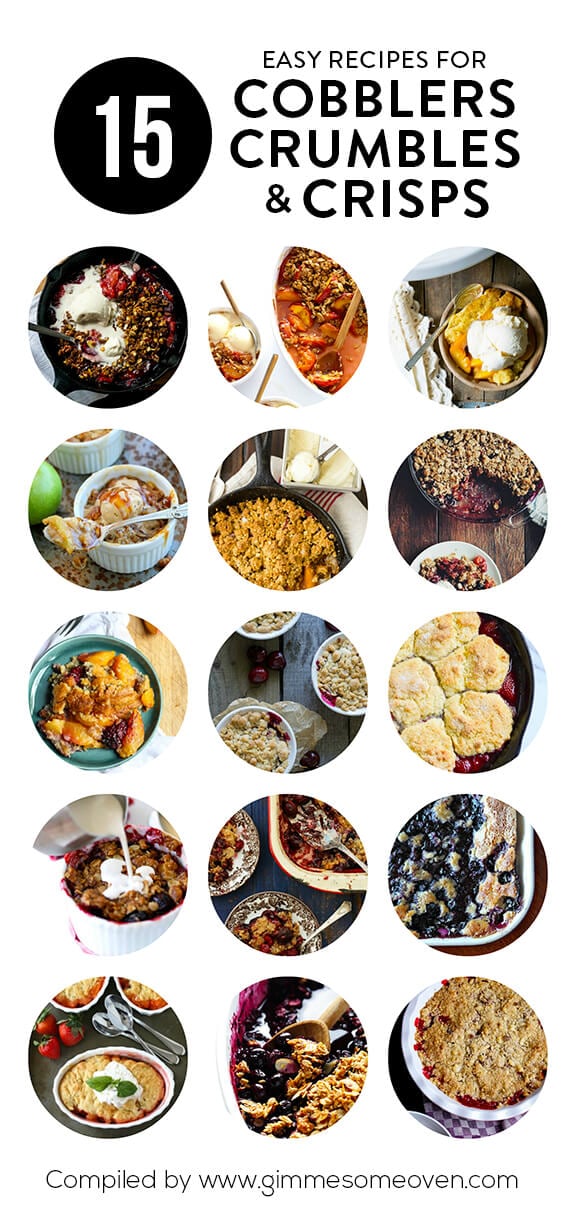 When it's June and it's already a sweltering 90 degrees, turning on my oven is the last thing I wanna do. Instead, we make BLT salads and Alice Waters' ratatouille for dinner, and sometimes homemade ice cream for dessert. Easy, oven-free territory. My only exception? Cobblers, crumbles, and crisps. (Also known as my favorite buttery, bubbling vessels for enjoying fresh summer fruit.) For those, I will gladly turn on my oven.
But in case you're like Ali and me, and occasionally get confused about what makes a cobbler a cobbler, or a crumble a crumble, we thought we'd break it down for everyone today. Honestly, we find ourselves mixing up the names of these fruity crispy desserts quite often, and that doesn't even include delving into pandowdies, brown betties, slumps, bonkers, grunts and buckles — oy! (And yes, those are actual names of desserts!)
Alright, here's your culinary vocabulary lesson for the day:
Cobblers: Traditionally, cobblers are deep dish baked fruit desserts, with either a thick biscuit or cake-like pastry. In cakey cobblers (think Bisquick), the fruit and its juices bubble up, interspersing with the doughy mixture. Historically though, cobblers have a biscuit topping, often spooned and dropped on top the fruit mixture, in a rustic fashion (like a cobbled street, hence the name.)
Crumbles & Crisps: There's not much of a discrepancy among these two, they're pretty interchangeable. Both are made with fresh fruit, sprinkled with a streusel topping (sometimes containing nuts), and baked until the fruit is bubbly and the topping is, well, crisp. The streusel in crisps is typically made with oats, whereas the streusel in crumbles isn't. Crumbles are also originally of British origin. Both are a simpler, lazy answer to pie, and they're delicious.
So you say crumble, I say crisp, let's not call the whole thing off. We love them all, especially when they're made with fresh farmers' market fruit, and served up with a big scoop of vanilla bean ice cream. So preheat the oven, turn on the fan, grab a spoon and dig in!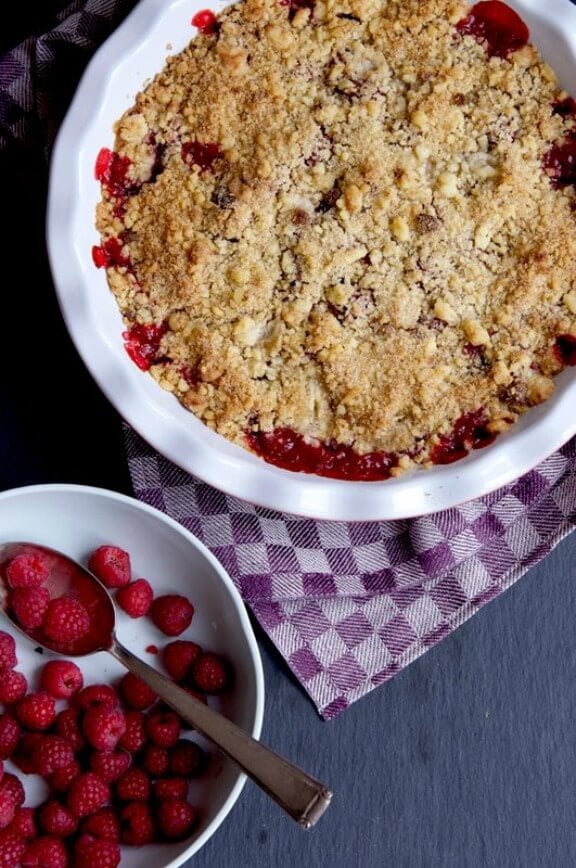 Rhubarb, Strawberry & Raspberry Crumble | Eat, Little Bird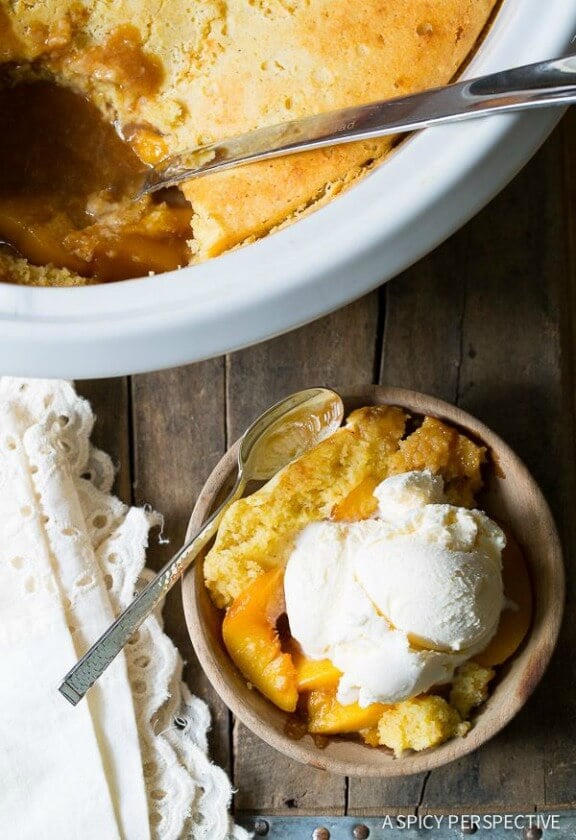 Slow Cooker Peach Cobbler | A Spicy Perspective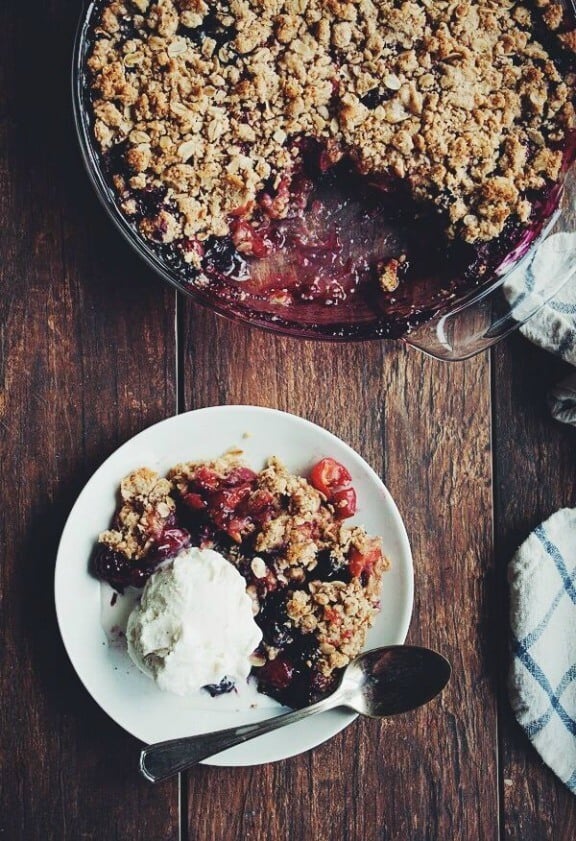 Sour Cherry Berry Crisp | Blogging Over Thyme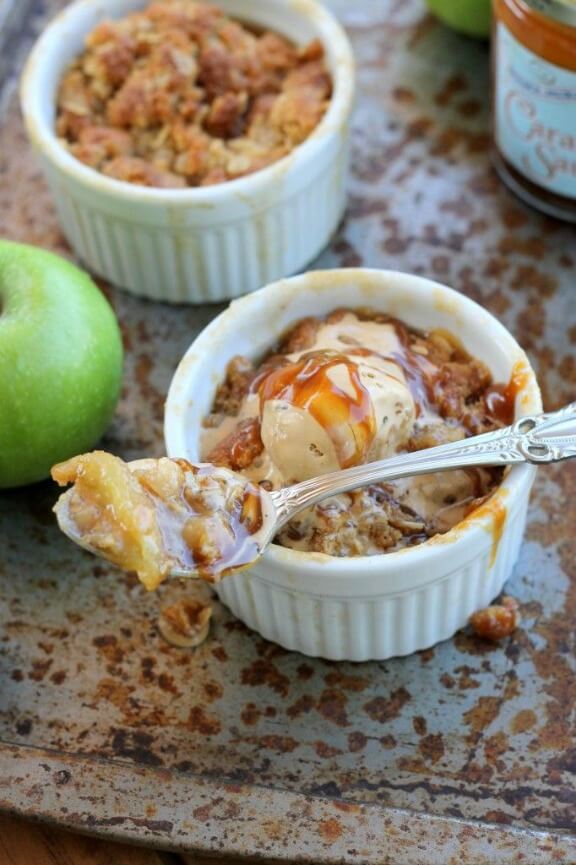 Caramel Apple Crumble (gluten free) | Bakerita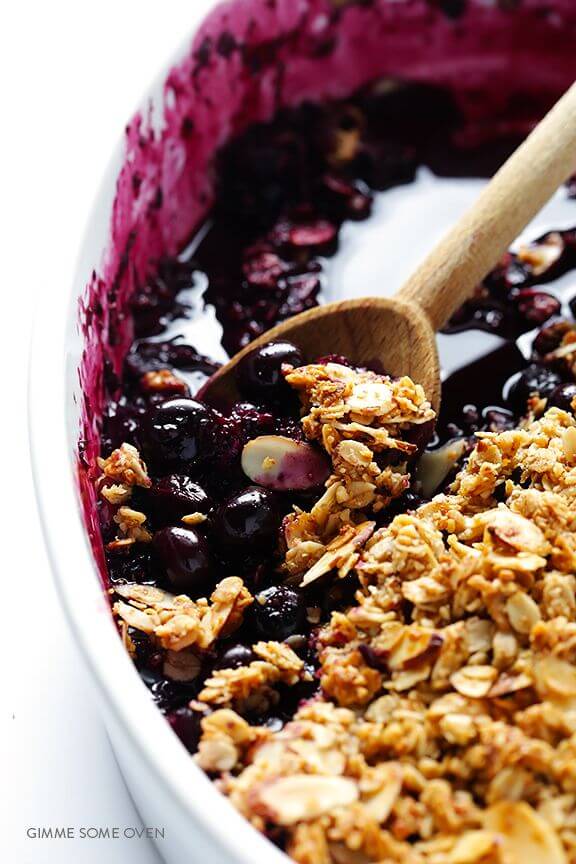 Easy Blueberry Crisp | Gimme Some Oven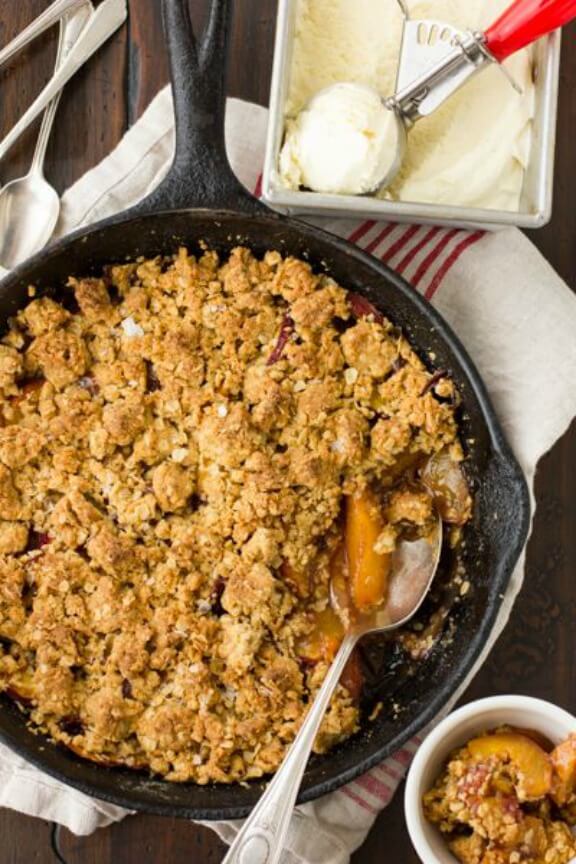 Maple Sugar, Bourbon, and Brown Butter Peach Crisp | The Bojon Gourmet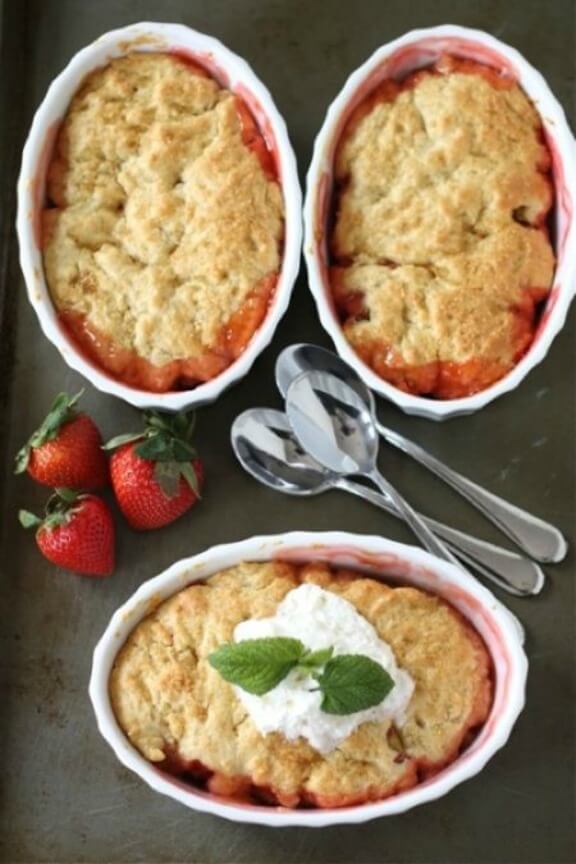 Strawberry Rhubarb Cobbler | Two Peas and Their Pod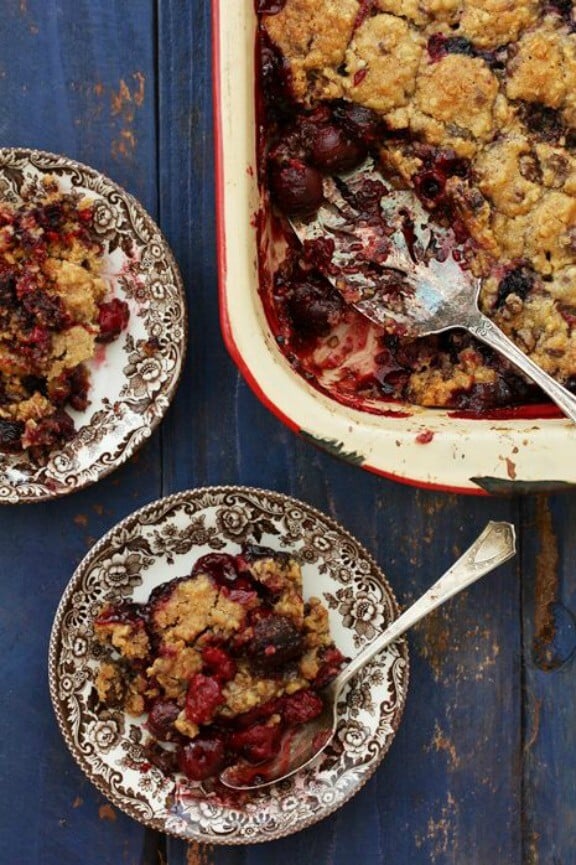 Mixed Berry Crumble | Bakers Royale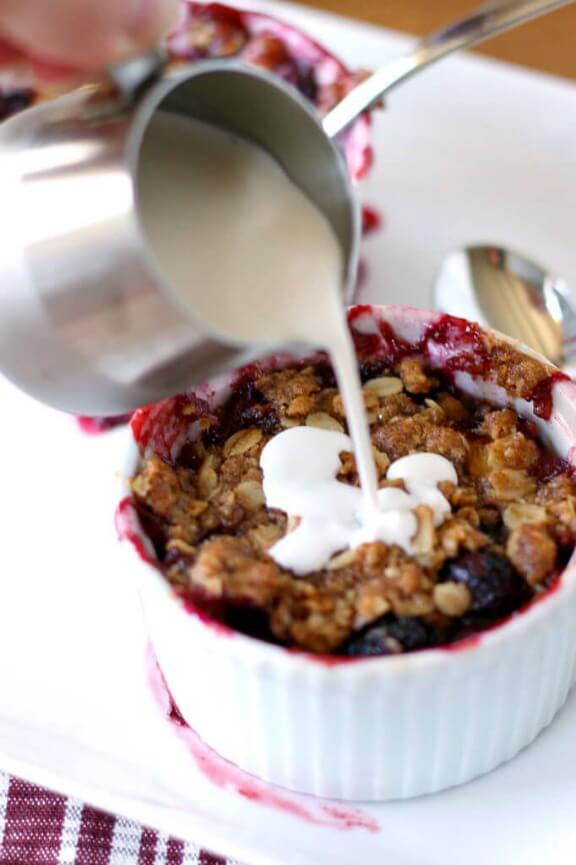 Nectarine Blueberry Crisp | Julie's Eats & Treats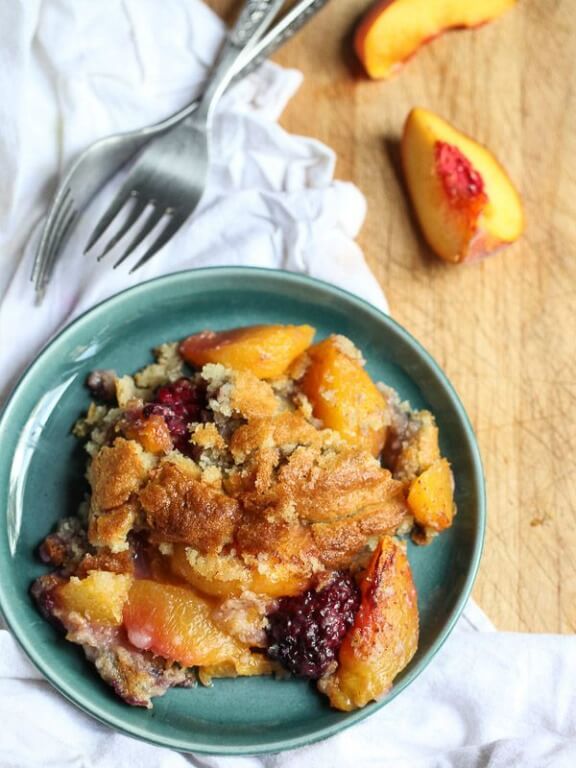 Grandma's Peach and Blackberry Cobbler | FoodieCrush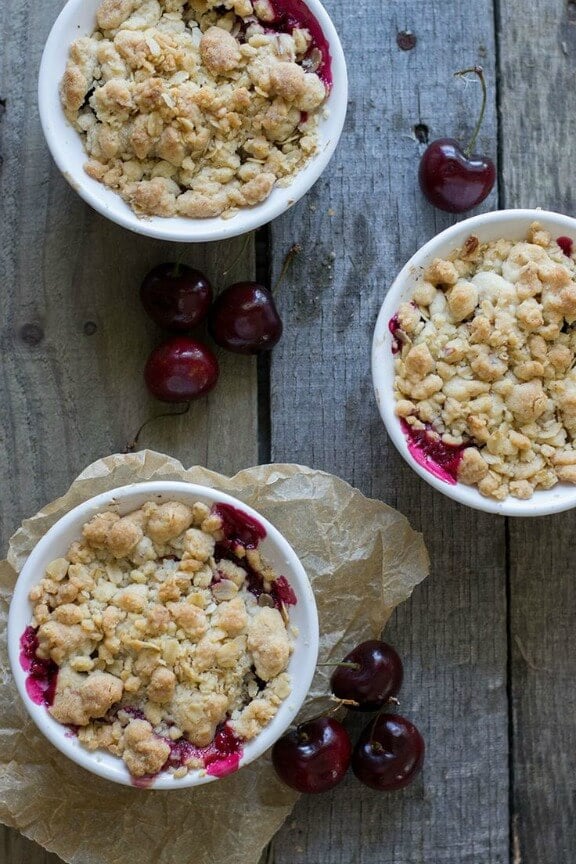 Individual Cherry Almond Crumbles | Sift & Whisk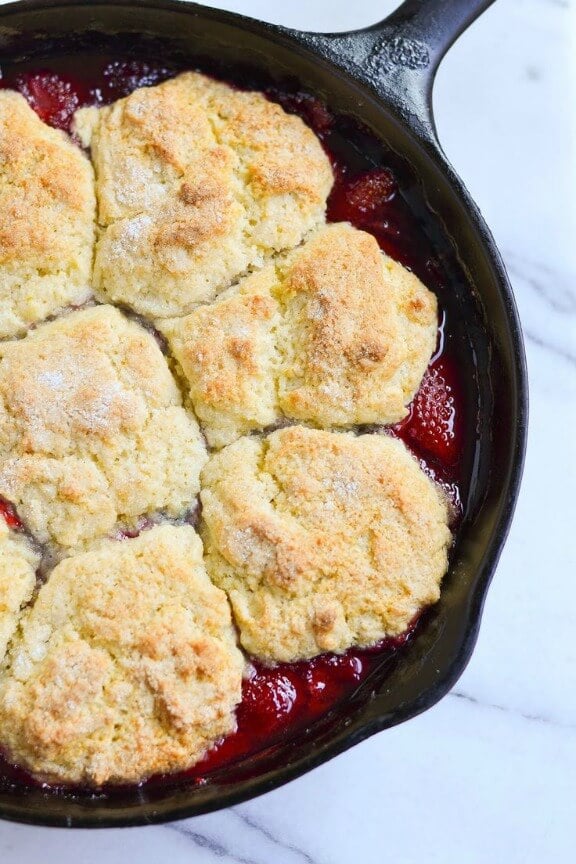 Strawberry-Raspberry Cobbler | Apples and Sparkle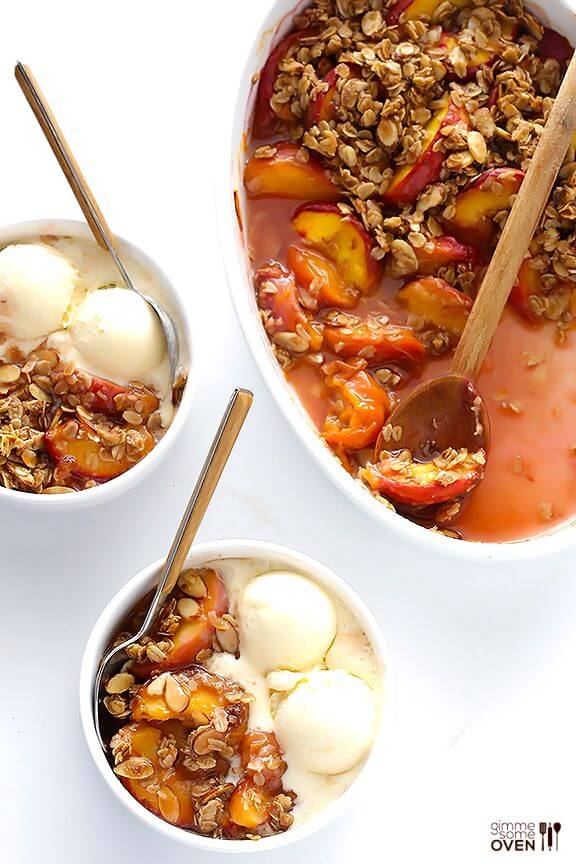 Ginger Peach Crumble | Gimme Some Oven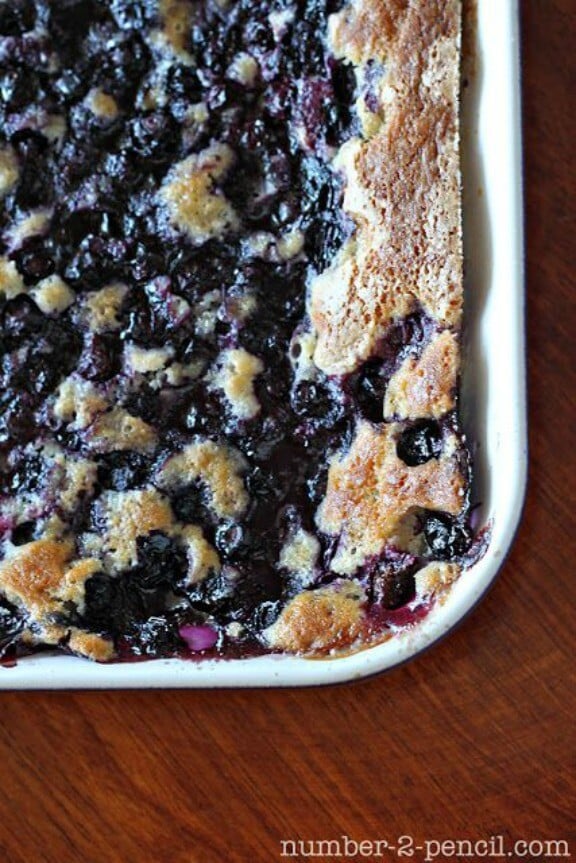 Grandma Bea's Blueberry Cobbler | No. 2 Pencil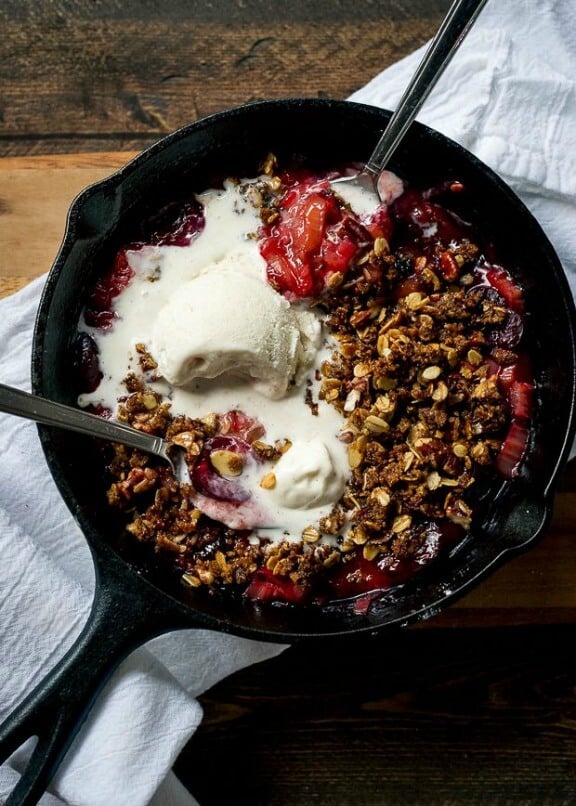 Stovetop Rhubarb-Cherry Crisp | Kitchen Confidante