15 Naturally Red, White and Blue Recipes!
This post may contain affiliate links. Please read my disclosure policy.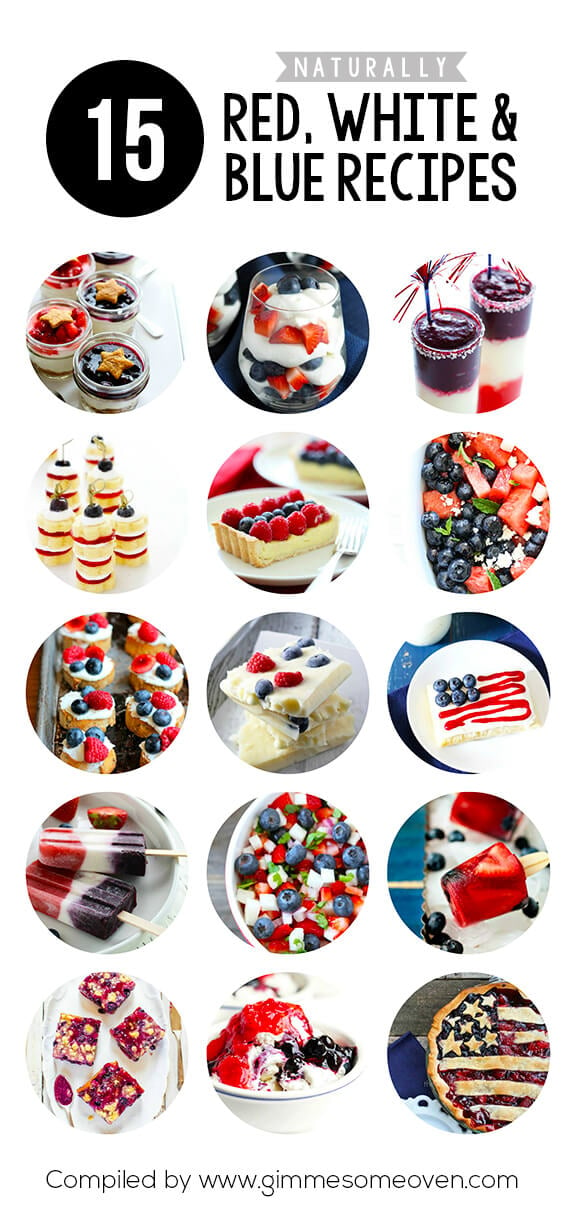 Happy almost-July, everyone! Hayley here, today, with your Sunday recipe round-up.
My husband was born on the 4th of July. I love that when he was little, he thought all of the excitement and fireworks were exclusively for him, that the whole country was celebrating his birthday. He recalls having fireworks and slip'n'slides every year, but he also fondly remembers a fluffy, pink strawberry birthday cake that his mom would make. Not exactly patriotic (albeit, delicious). But these days, his usual birthday cake request is a tres leches cake I make, with with fresh berries on top. In the past, I usually do blackberries, or raspberries, and both look pretty sitting on a cloud of whipped cream. But this year I might have to sneak some blueberries in for the blackberries, or at the very least, make another festive 4th of July dish. Because with our nation's birthday just around the corner, it's hard to resist the urge to make something a little patriotic.
Nothing says "Happy Birthday, America," quite like the trio of red, white and blue, especially when there's no food coloring involved. So we're going au naturale for this roundup! No artificial colors, only beautiful berries.
So we hope you enjoy these 15 star-spangled recipes that are guaranteed to give America the proper birthday she deserves!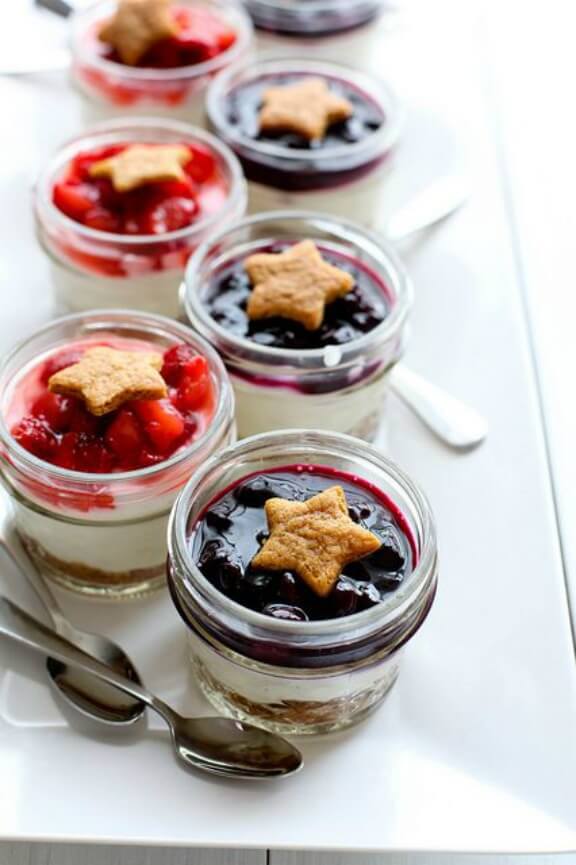 Berry Cheesecake Parfaits | Annie's Eats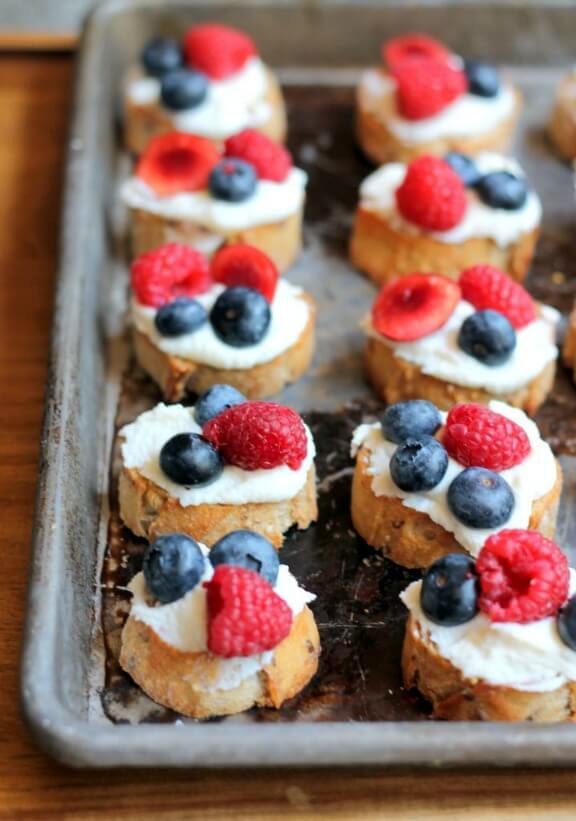 Summer Berry Crostini with Lemon Ricotta & Honey | Ambitious Kitchen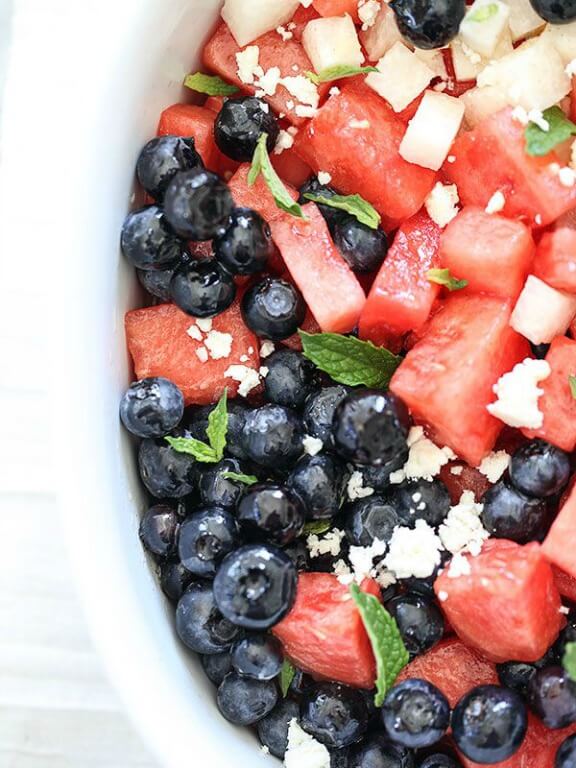 Red White and Blue Salad | FoodieCrush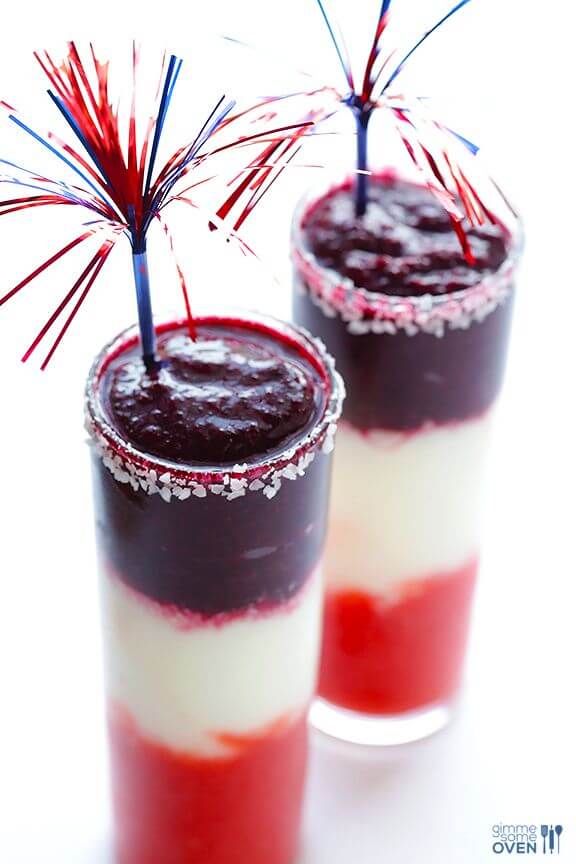 Red, White and Blue(Berry) Margaritas | Gimme Some Oven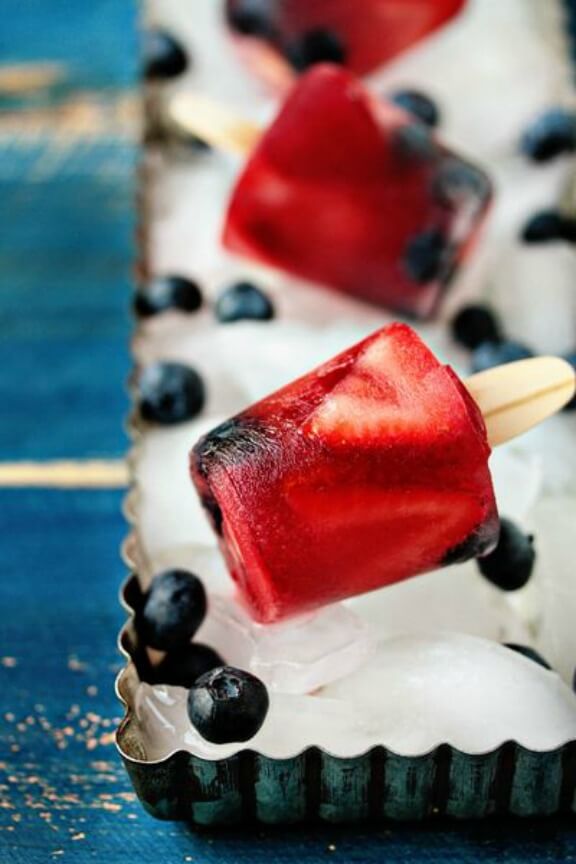 Berry-Lime Popsicles | My Baking Addiction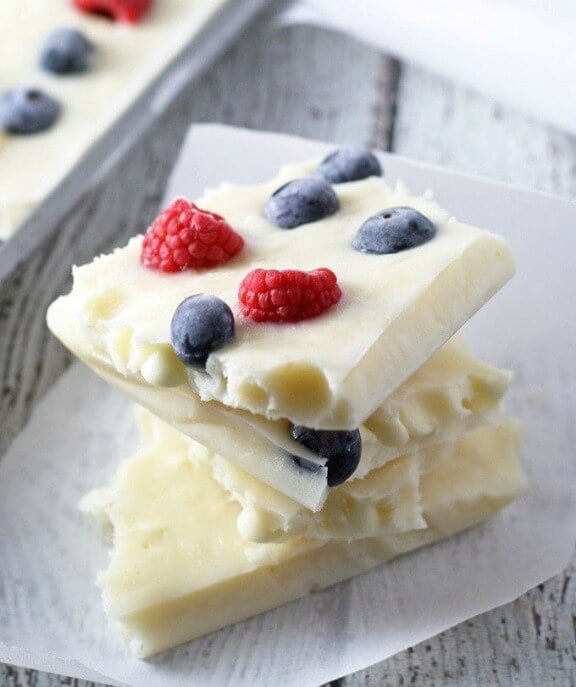 Red White and Blue Frozen Yogurt Bark | Honey and Birch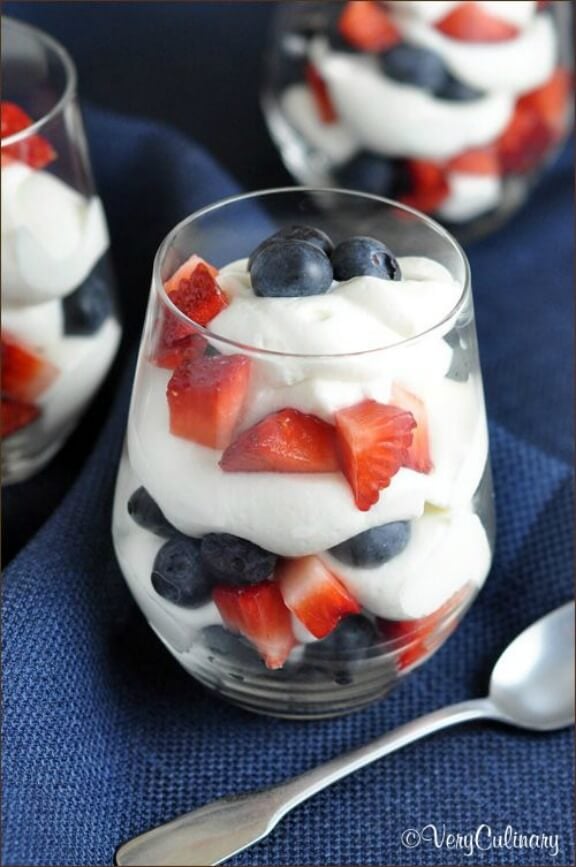 Red, White, and Blue Cheesecake Mousse | Very Culinary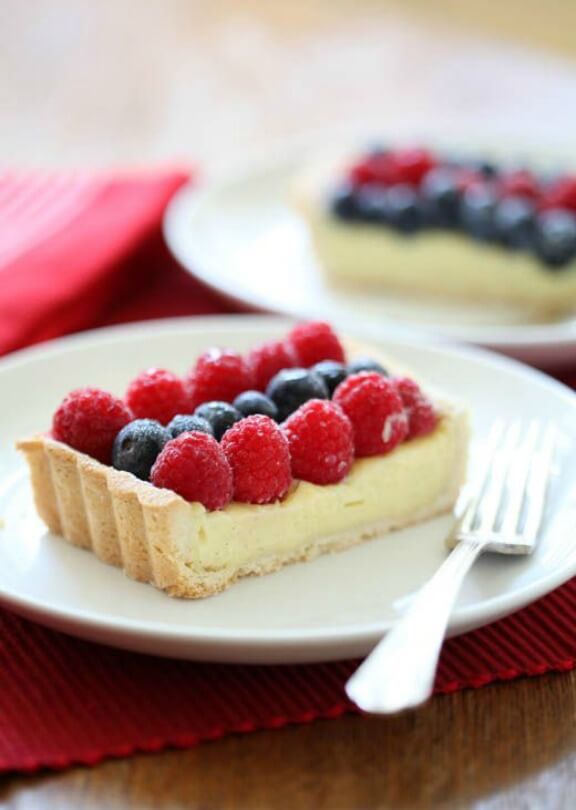 Raspberry, White Chocolate and Blueberry Tart | Zoe Bakes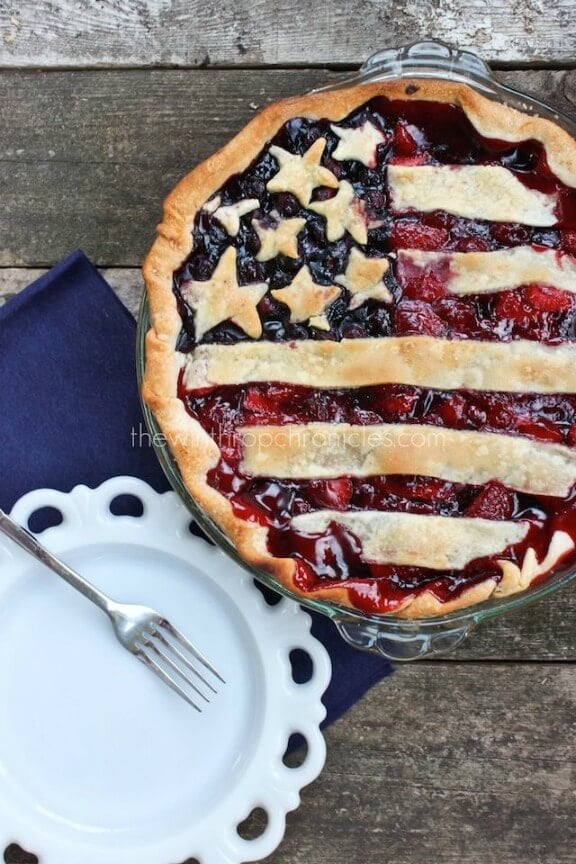 American Flag Pie | The Winthrop Chronicles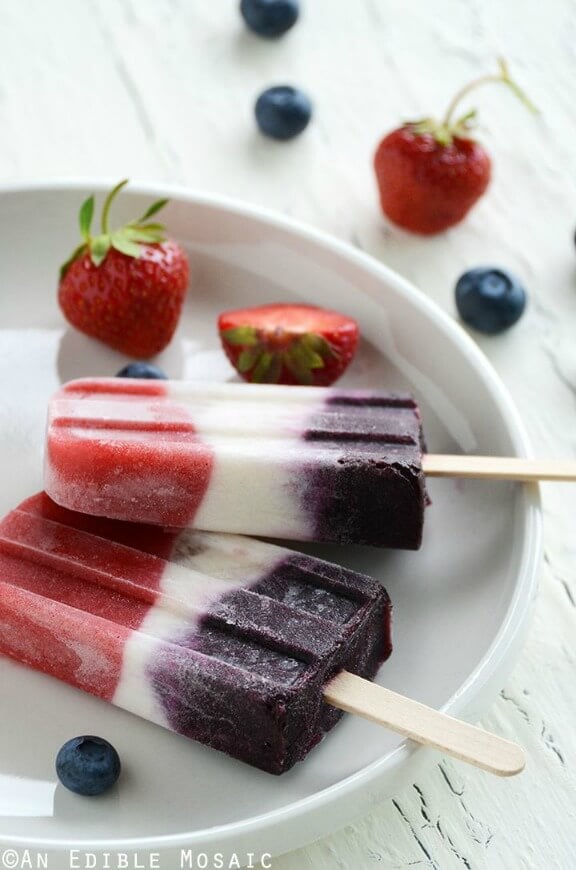 Red, White and Blue Double Berry Coconut Pops | An Edible Mosaic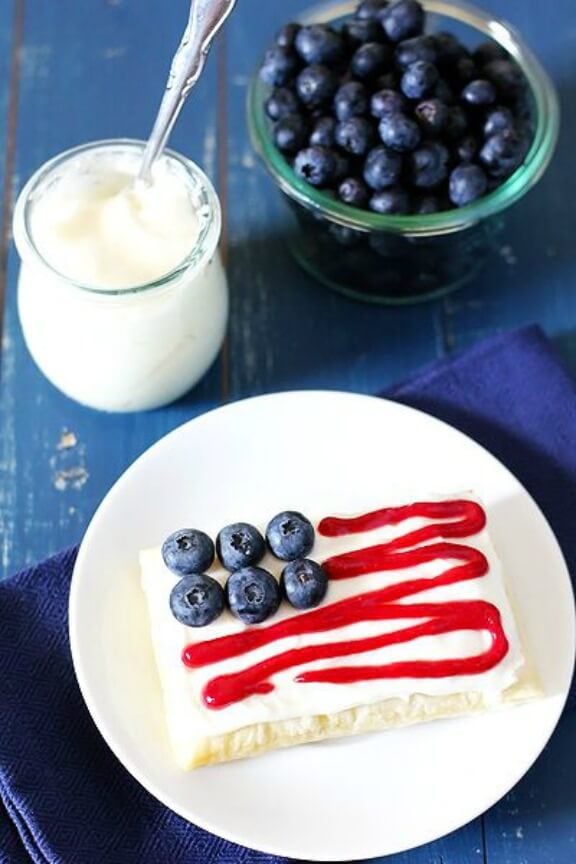 Berry Cream Cheese Pastries | Gimme Some Oven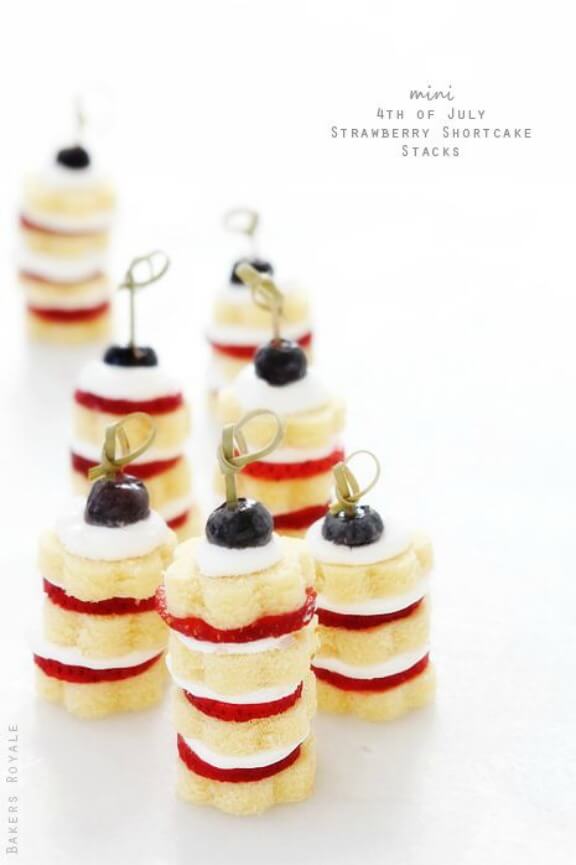 Mini Strawberry Short Cakes | Bakers Royale
Blueberry Strawberry & Jicama Salsa | Two Peas and Their Pod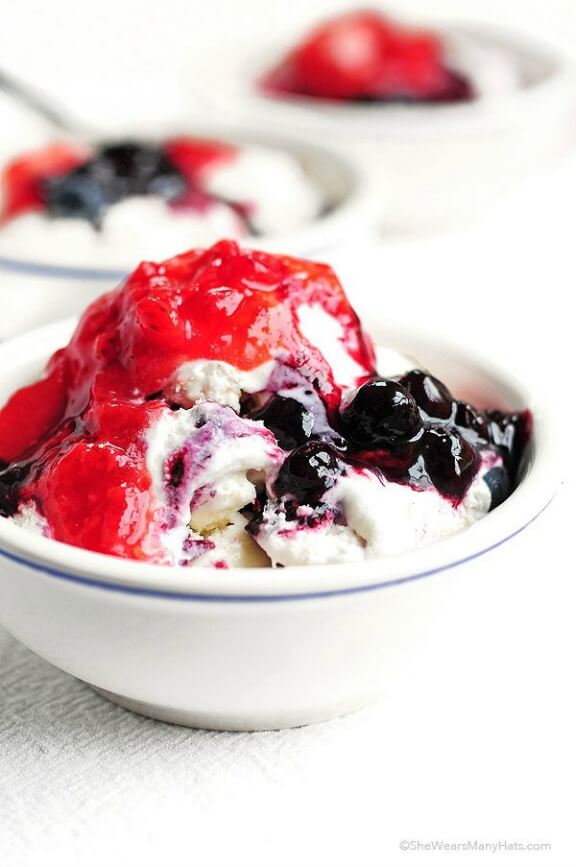 Vanilla Berry Swirl Ice Cream | She Wears Many Hats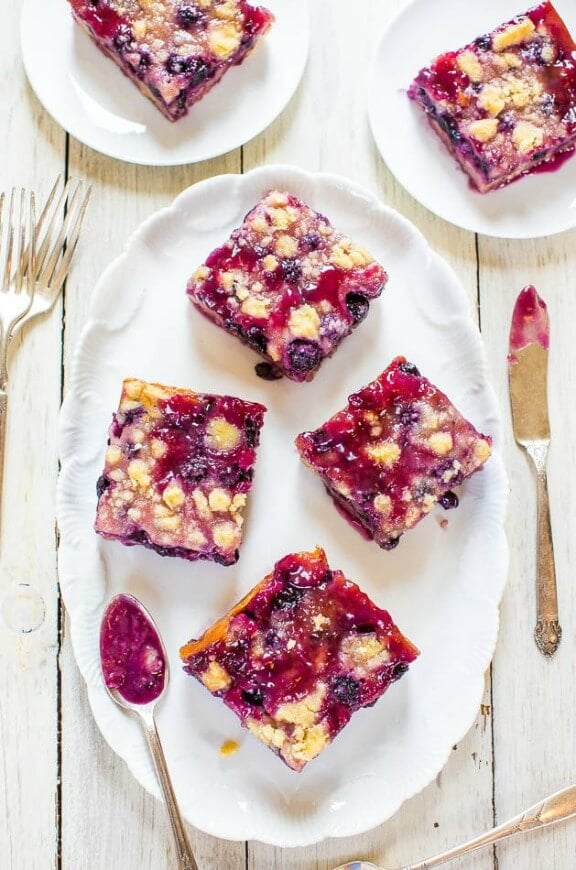 Blueberry Pie Bars | Averie Cooks