15 Pancake Recipes
This post may contain affiliate links. Please read my disclosure policy.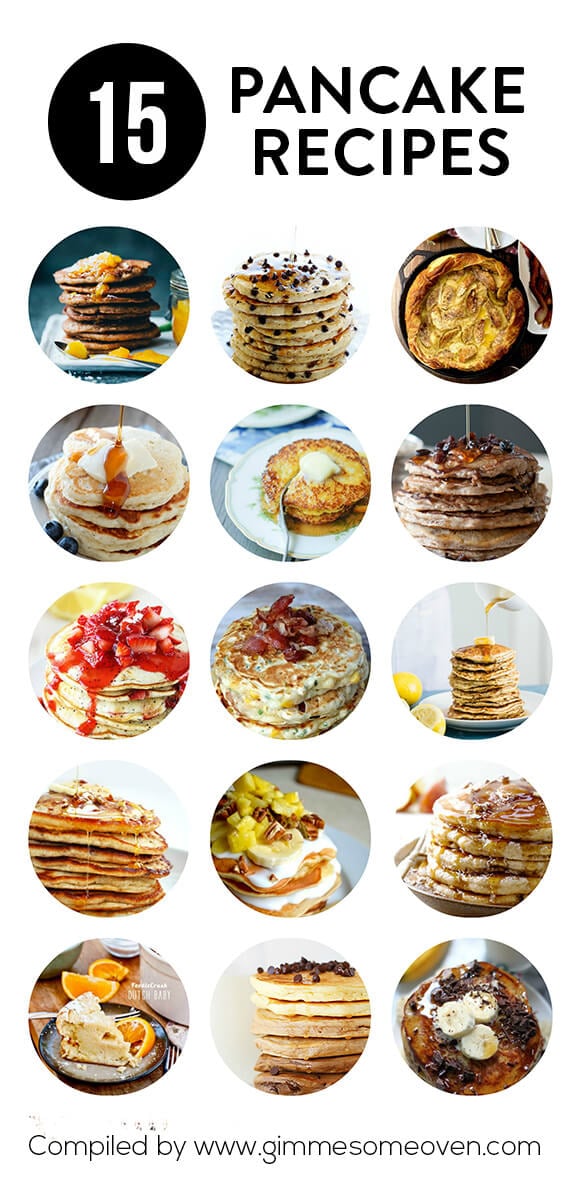 I'd be lying if I said I don't crave pancakes just about every weekend. I feel similarly about waffles, because how can you not love fluffy, buttery dough pillows with a perfect grid of built-in maple syrup crevices? Well, I love them both. But if I were faced with an ultimatum and could only eat one of the two for the rest of my days, I'd have to pick pancakes.
(Sorry, waffles.)
My favorite pancakes are made with buttermilk or sour cream and egg whites folded in (sometimes with blueberries). If I'm feeling particularly ambitious, I'll make ricotta and add a dollop in the batter. In case you haven't experienced it, creamy ricotta in pancakes tastes like heaven on your tongue. I learned this from Five Leaves, a restaurant in my old neighborhood of Greenpoint, Brooklyn that totally understands the pancake game. They make theirs with ricotta, stack 'em high, and scoop a generous mound of honeycomb (yes, honeycomb) butter on top, and then they pile on fresh strawberries, blueberries and bananas. Needless to say, it's a work of art.
The good news, though, is that similarly artful and delicious pancakes are incredibly easy to make right in your very own kitchen, which is why we're pretty excited about this collection of recipes today. We know we brought you healthy post-workout recipes last week, and now we're trying to kill you with pancakes, but it's all about balance, right? Plus, you can take comfort in knowing we've included some healthier pancakes in the mix. From classic buttermilk pancakes, to Dutch babies, to a savory bacon griddle cake, to a "guiltless" chocolate chip recipe, we love them all, and hope you will too.
Happy weekending, and may your mornings be filled with fluffy pancakes!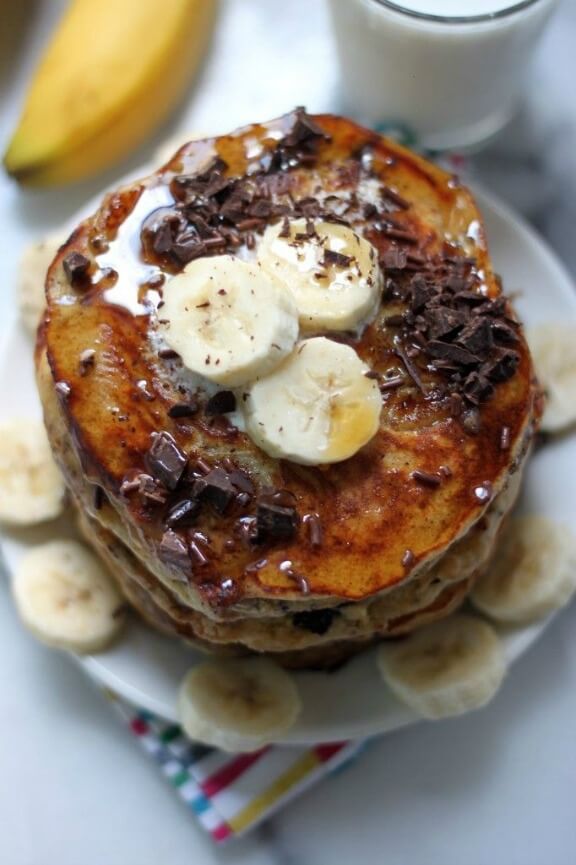 Best Ever Banana Oat Pancakes | Baker by Nature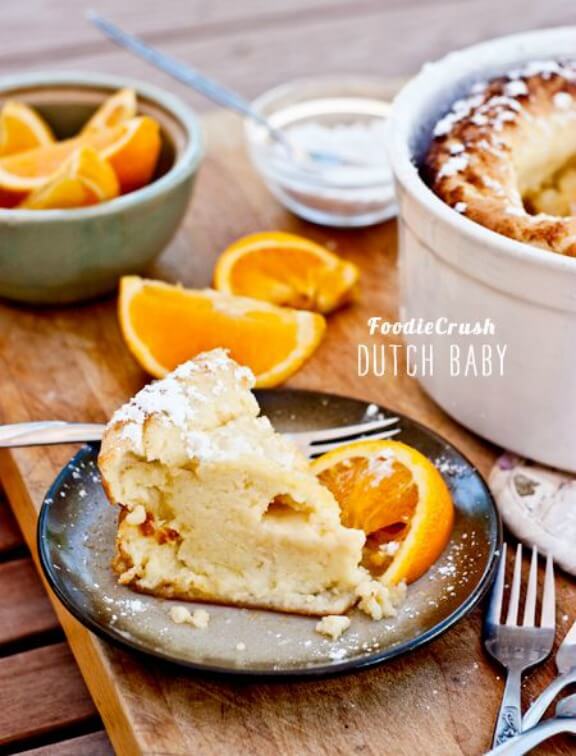 Sherrie's Dutch Baby | FoodieCrush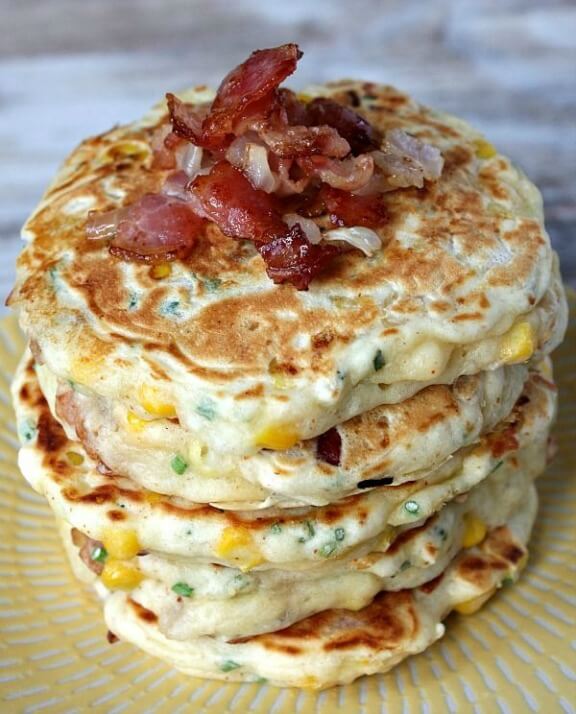 Bacon and Corn Griddle Cakes | Recipe Girl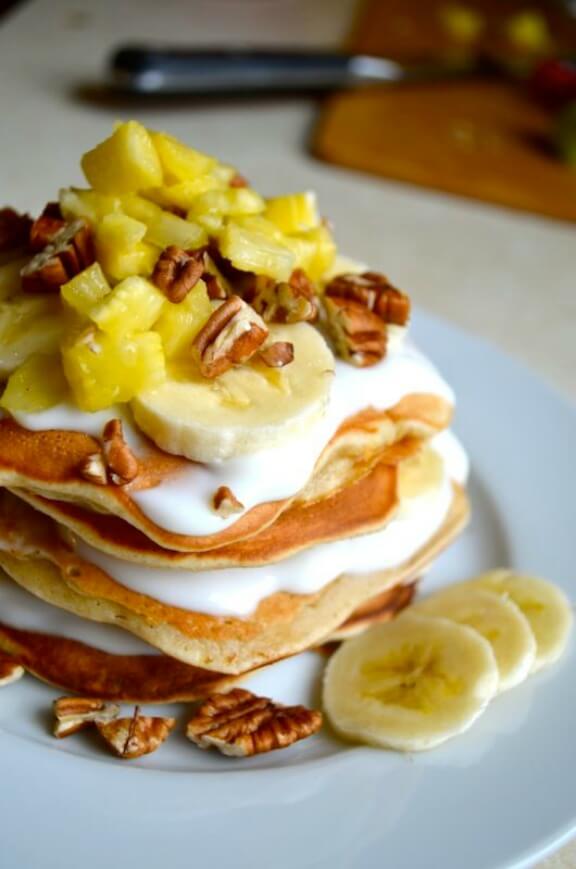 Hummingbird Pancakes | Rachel Schultz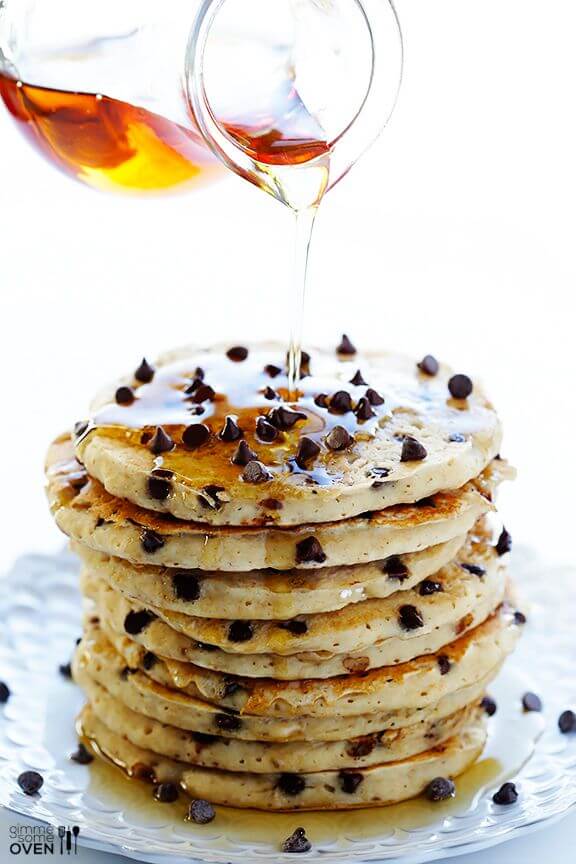 Guiltless Chocolate Chip Pancakes | Gimme Some Oven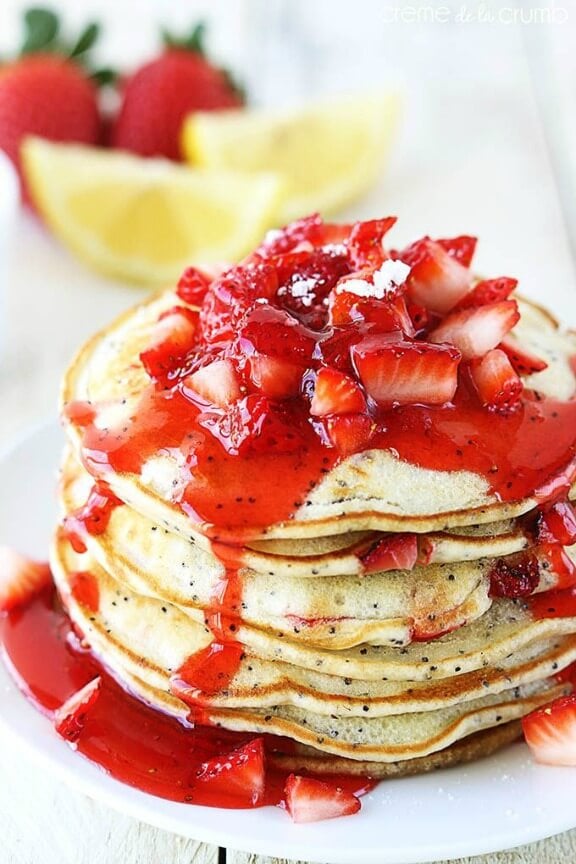 Strawberry Lemon Poppyseed Pancakes | Creme de la Crumb
Coconut & Quinoa Pancakes | Green Kitchen Stories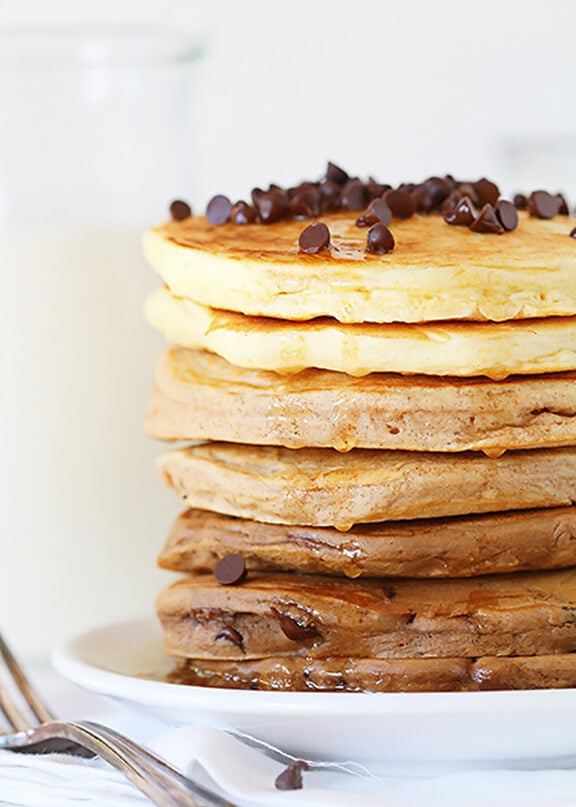 Vanilla Cinnamon Chocolate Ombre Pancakes | I Am Baker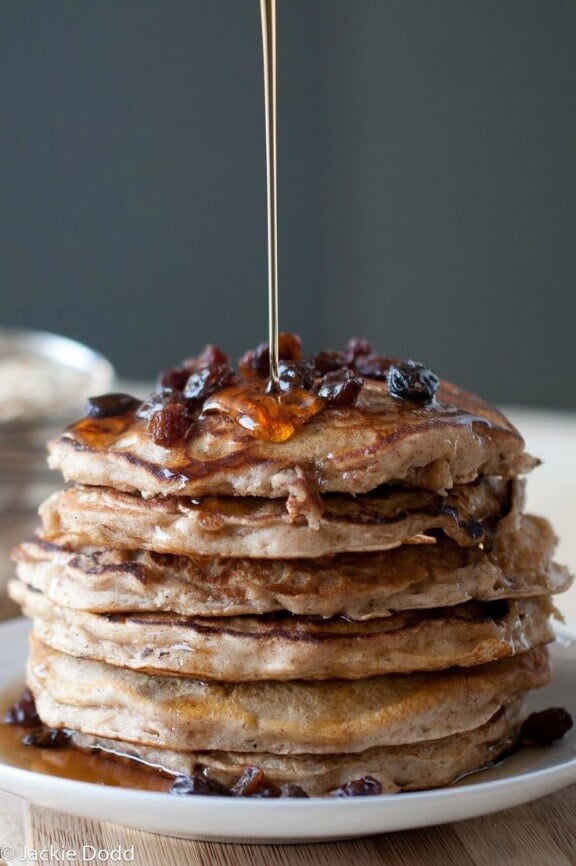 Oatmeal Cookie Pancakes | Domestic Fits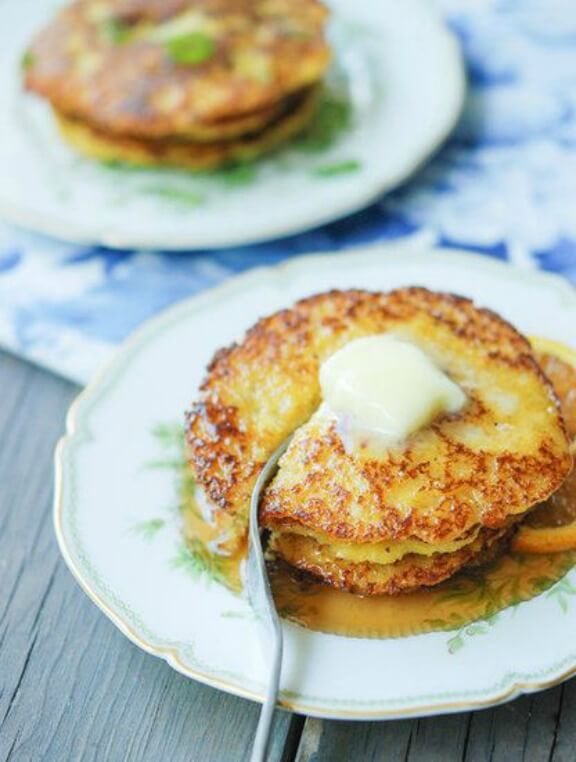 Cornmeal Pancakes: Sweet or Savory | Fresh Tart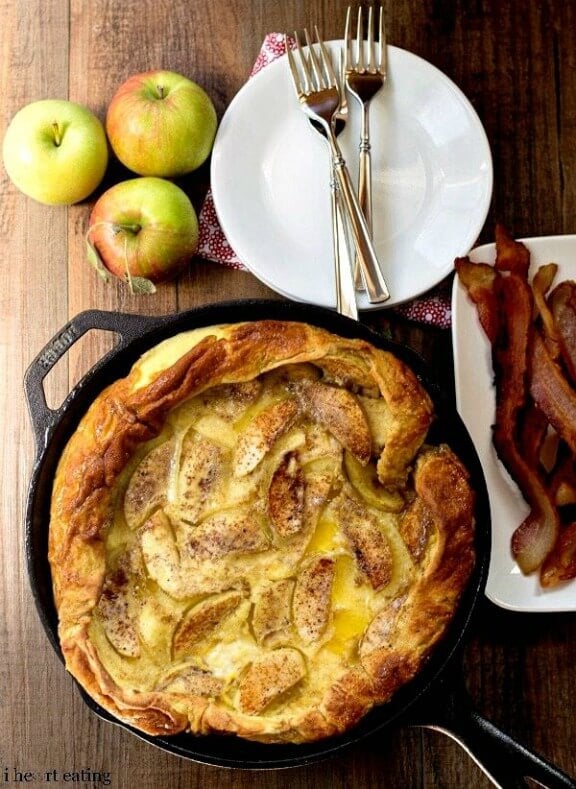 Caramelized Apple German Pancakes | I Heart Eating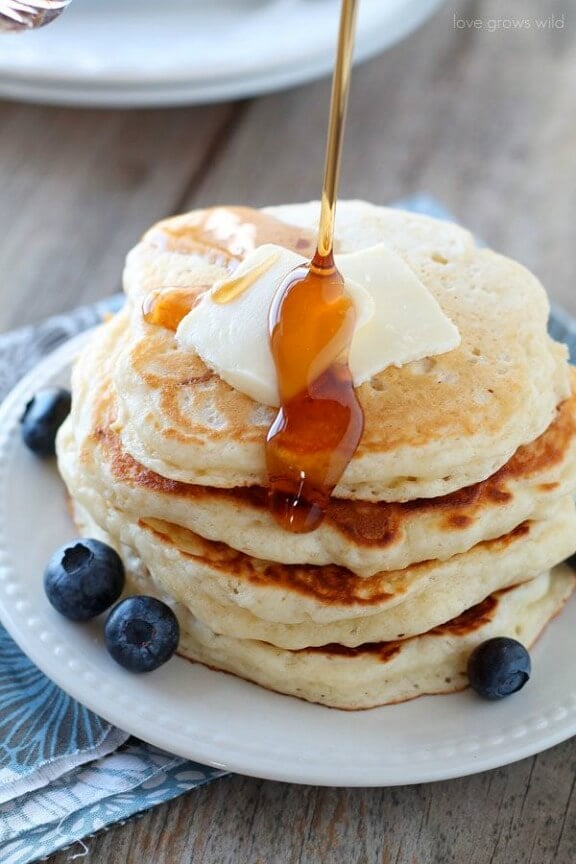 Buttermilk Pancakes | Love Grows Wild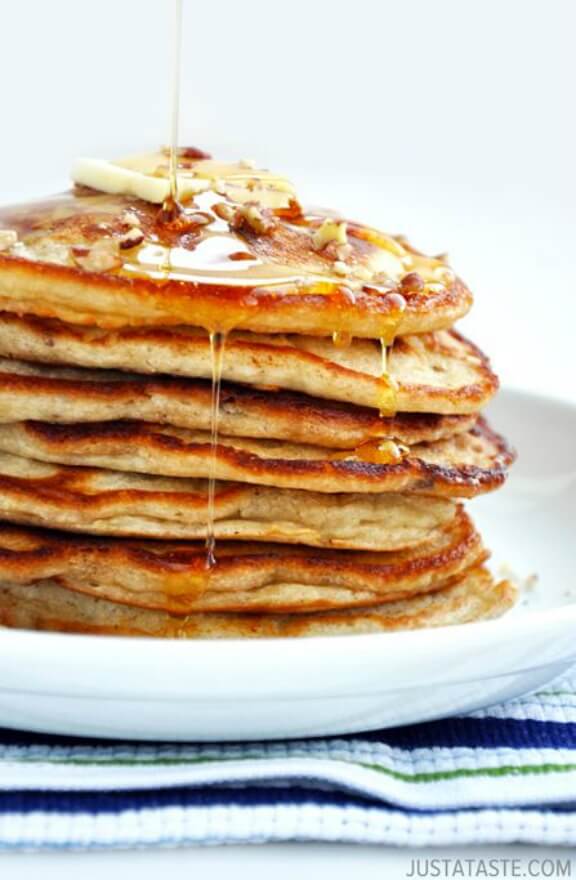 Banana Nut Pancakes | Just a Taste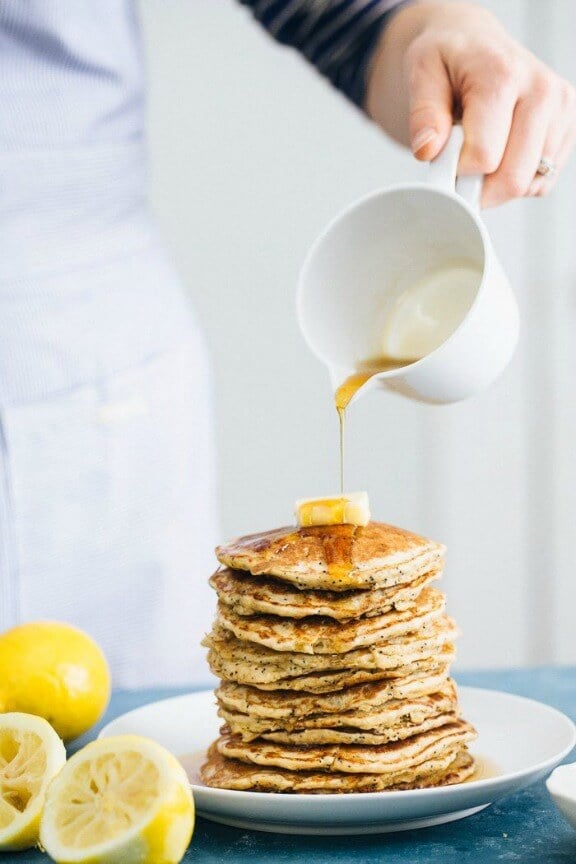 Lemon Poppyseed Oat Pancakes {Gluten Free} | A Couple Cooks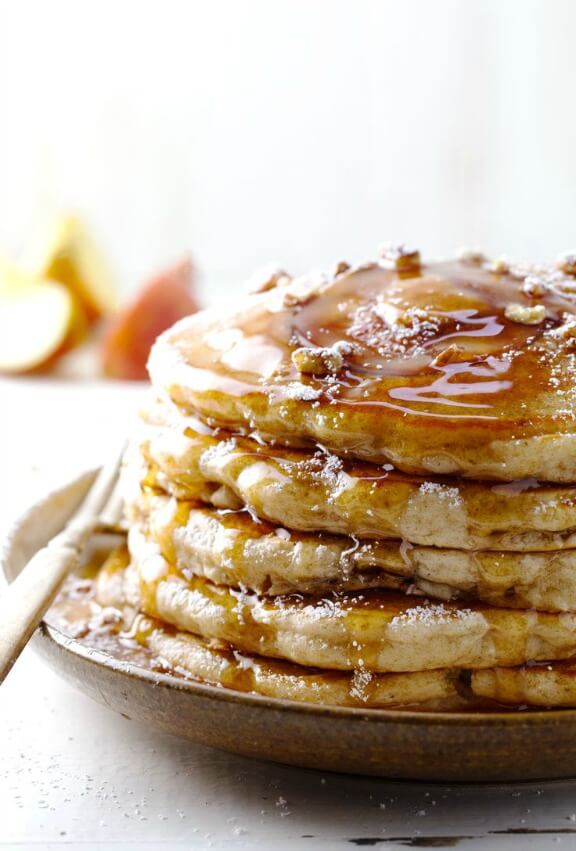 Old Fashioned Whole Wheat Apple Pancakes | Pinch of Yum
Print

15 Pancake Recipes