15 Salmon Recipes
This post may contain affiliate links. Please read my disclosure policy.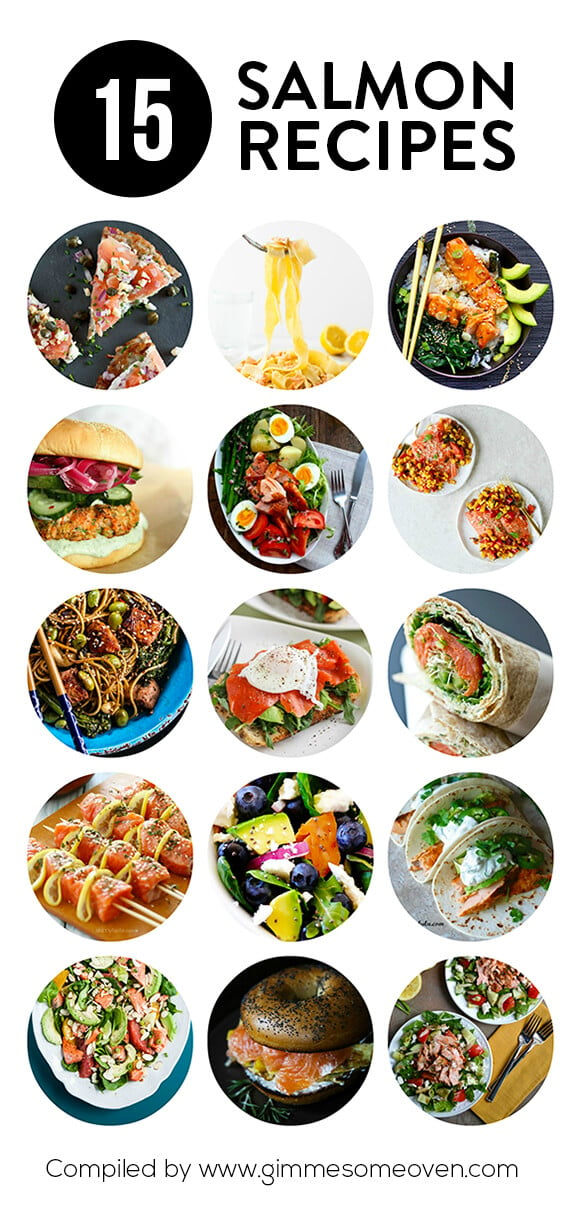 You know how you have a favorite thing you tend to order when dining out?
A specialty item you rarely (or never) make at home?
For me, that item is seafood, fish in particular. Even though I'm only a few hours from the coast, it can be tricky to find good, quality seafood around here, so I jump at any chance I get to order fish, and salmon just so happens to be one of my absolute favorites. I like it grilled or sautéed, with delicate, buttery texture and crispy edges that melt in your mouth. I like that it possesses just enough essence of the briny sea to remind you from whence it came. It's reason enough for me to move to the Pacific Northwest, where I once experienced the most exquisite Copper River Salmon that still haunts me.
But the beauty of salmon lies in its simplicity. You can do very little to the fish— grill it simply with butter and a squeeze of lemon —to have a blissful meal. You can build a bright salad around it, or enjoy it smoked and nestled in a bed of onion, capers and schmear, in between a pillowy bagel. Toss it with ribbons of your favorite pasta or go crazy and construct an epic burger or taco with it. The possibilities are endless, and we've gathered some delicious salmon inspiration for you today!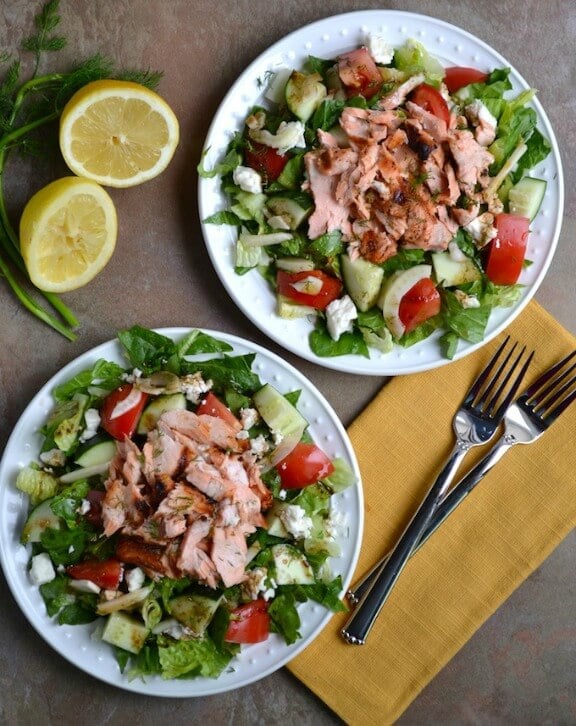 Greek Salmon Salad | Stuck on Sweet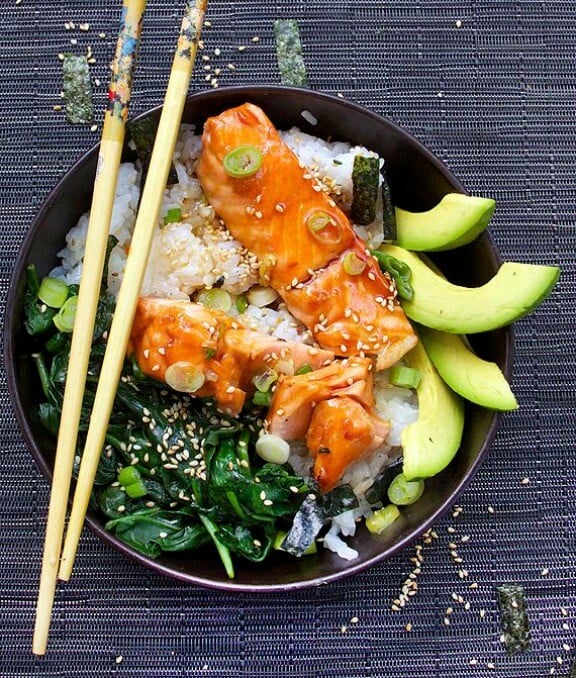 Teriyaki Salmon Rice Bowl with Spinach and Avocado | Panning the Globe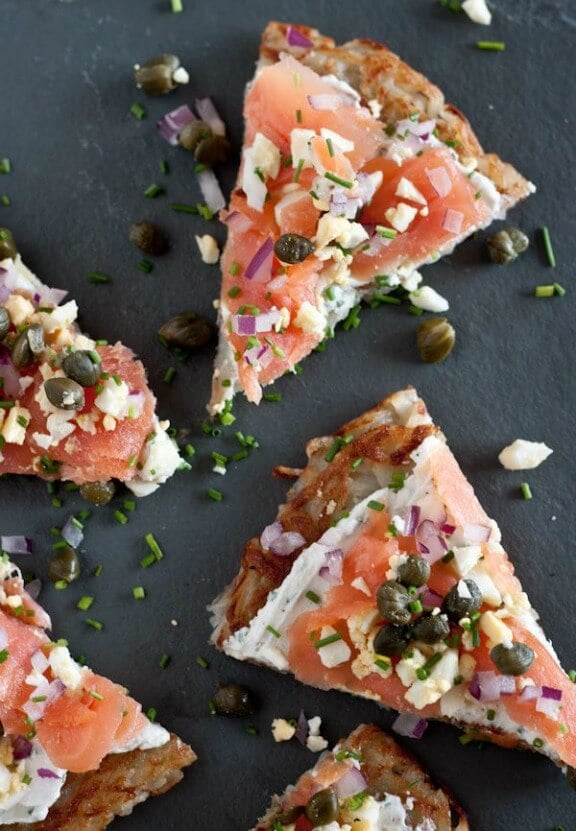 Smoked Salmon Potato Tartine | Blogging Over Thyme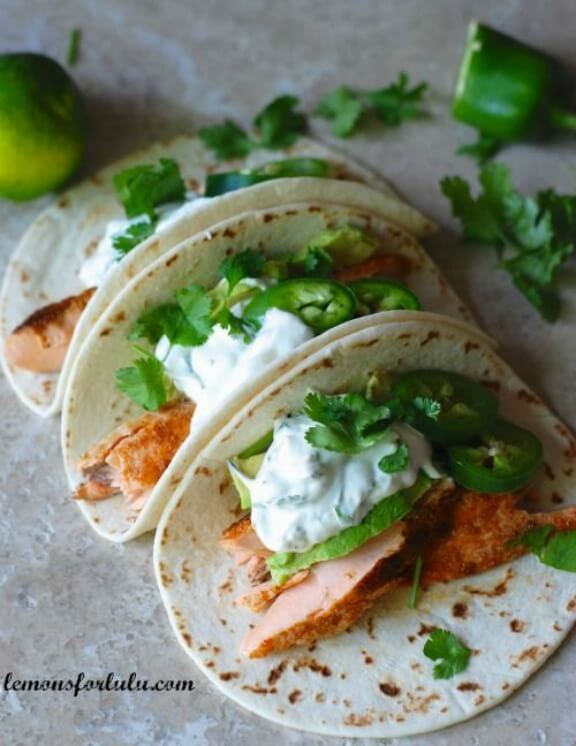 Salmon Tacos with Jalapeño Cream | Lemons for Lulu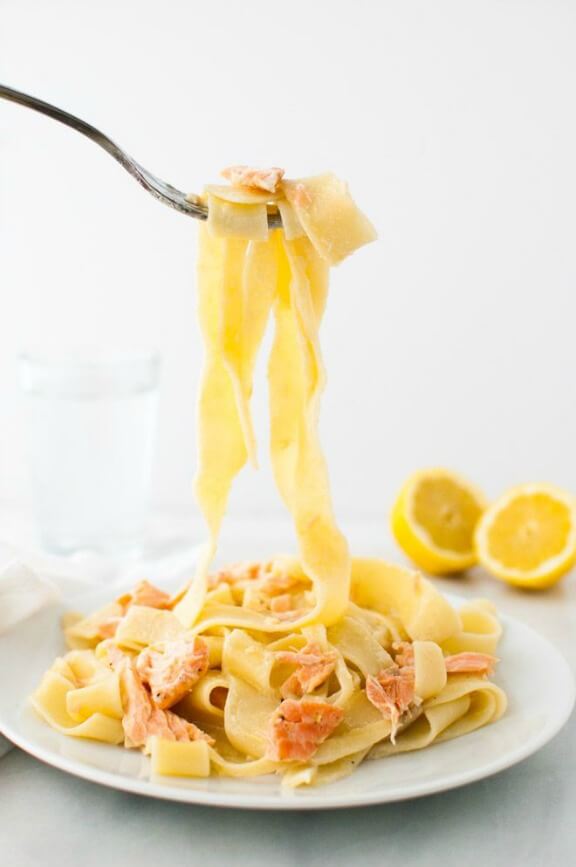 Lemon Pasta with Salmon | Taming of the Spoon
Heart Healthy Citrus-Avocado Salmon Salad | Cafe Johnsonia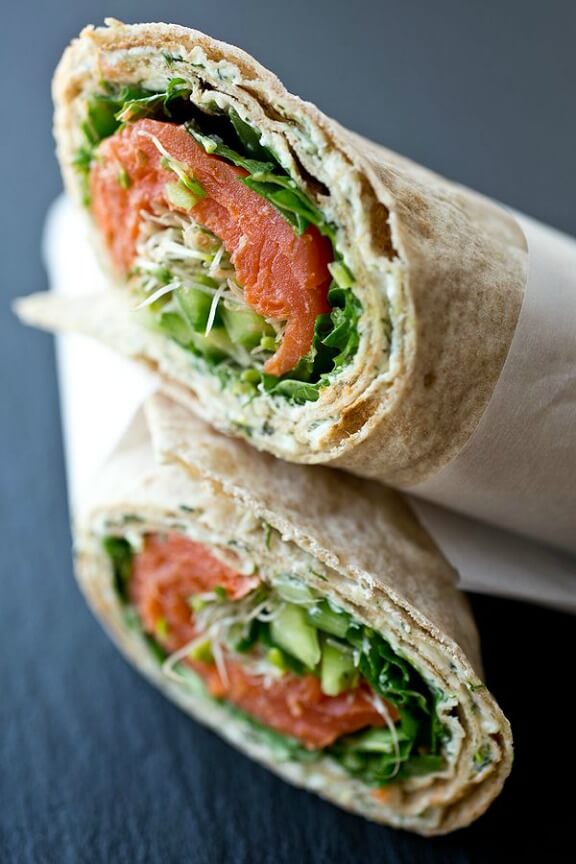 Smoked Salmon Lavash Wrap with Spicy Greens, Fresh Cucumber and Sprouts with Savory Lemon-Dill Cream Cheese Spread | The Cozy Apron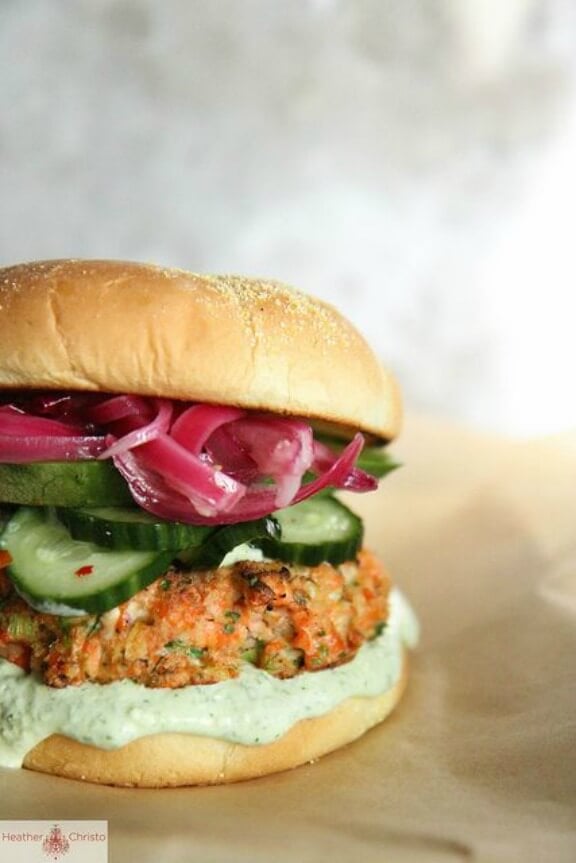 Asian Salmon Burger | Heather Christo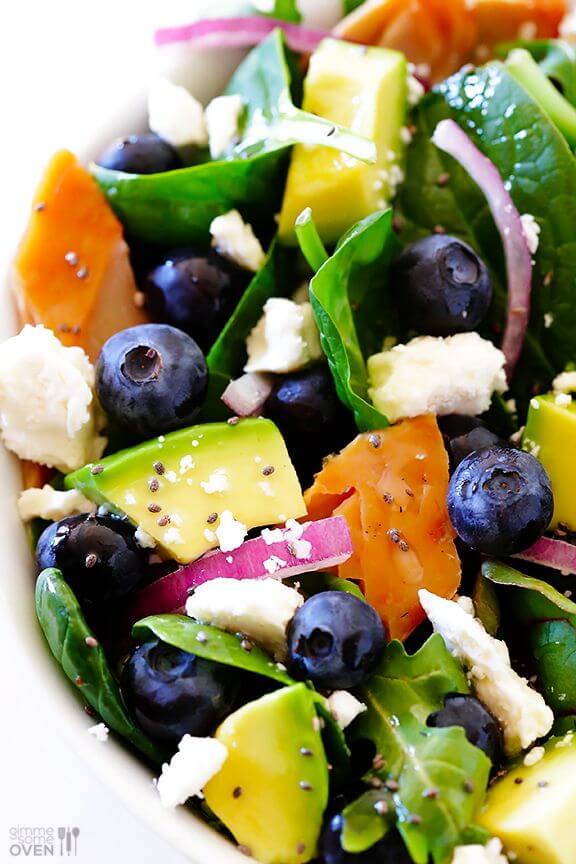 Spinach Salad with Salmon, Avocado and Blueberries | Gimme Some Oven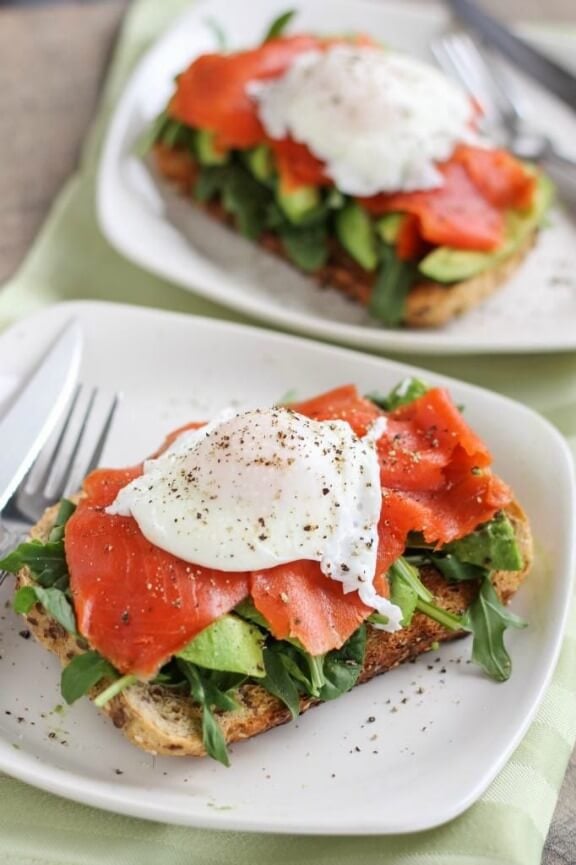 Smoked Salmon & Avocado Egg Sandwich | Once Upon a Cutting Board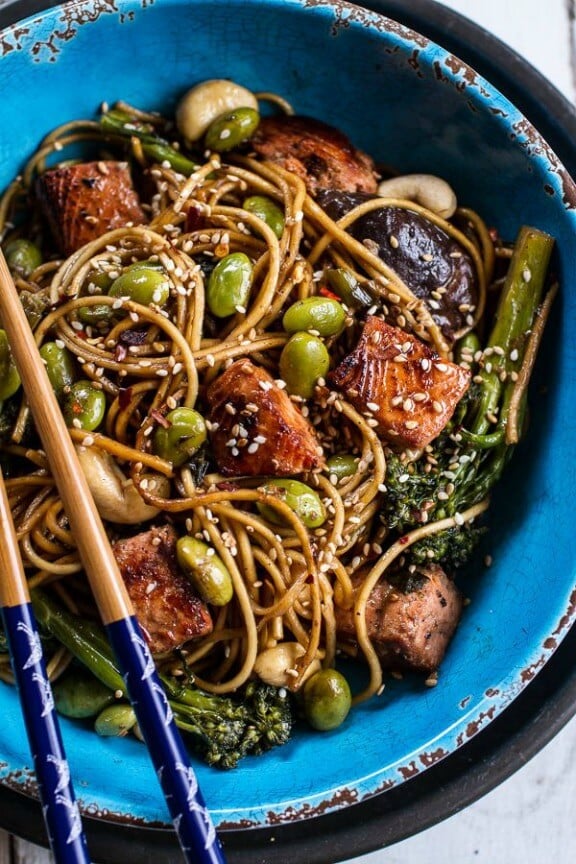 Sake and Ginger Soba Noodle Salmon Stir Fry | Half Baked Harvest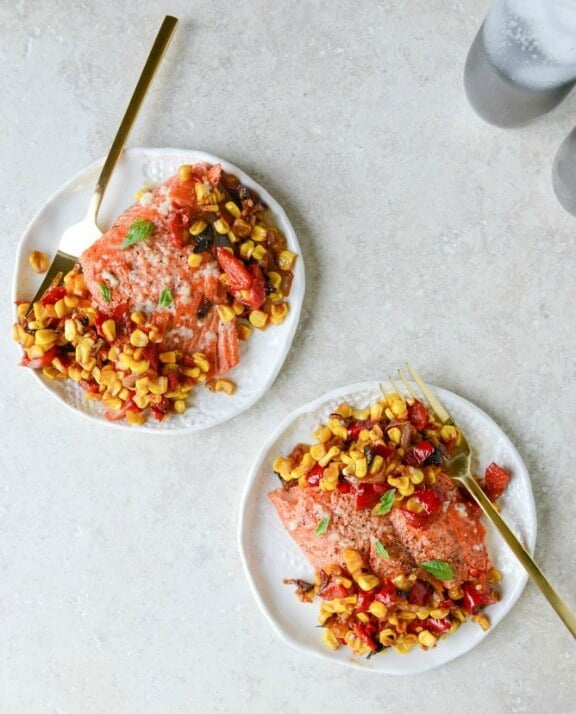 Garlic Butter Salmon with Caramelized Shallot Relish | How Sweet Eats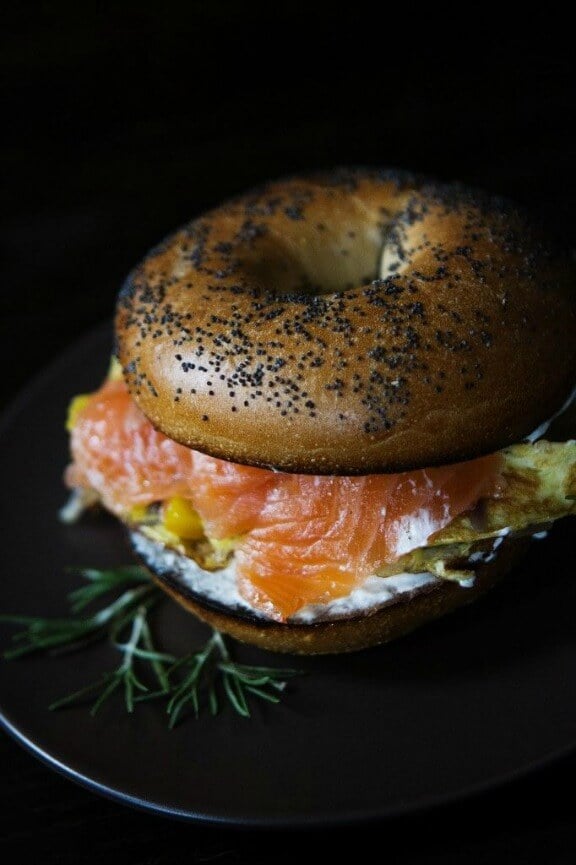 Smoked Salmon and Egg Breakfast Sandwich | A Thought for Food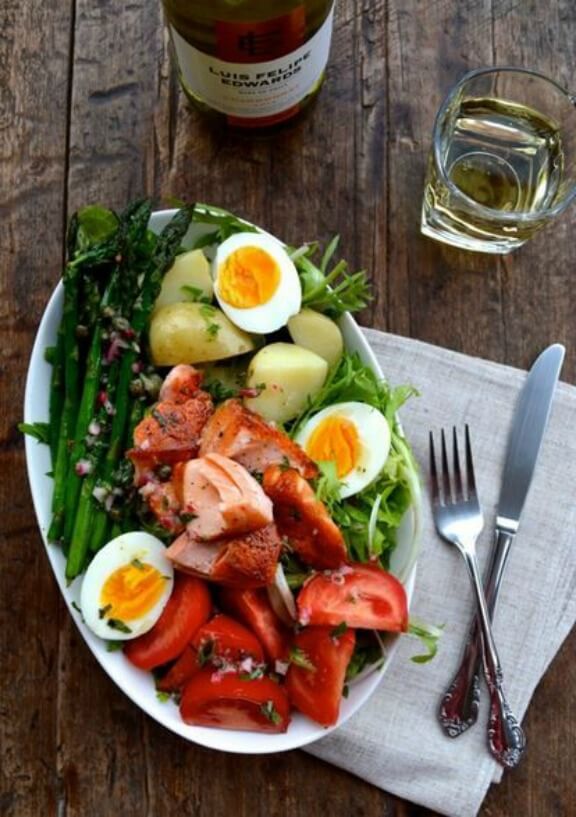 Warm Salmon Salad Nicoise | The Woks of Life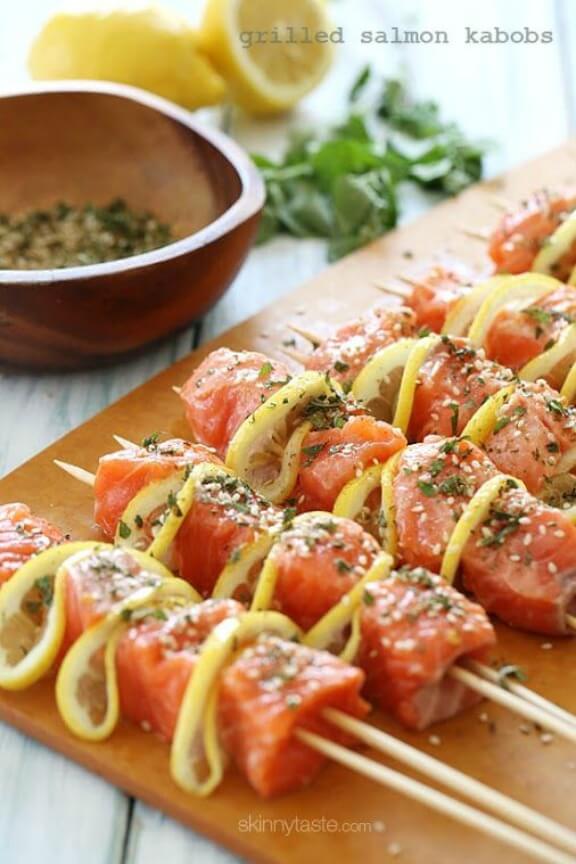 Grilled Salmon Kebabs | Skinny Taste