5 Ingredient Black Bean Soup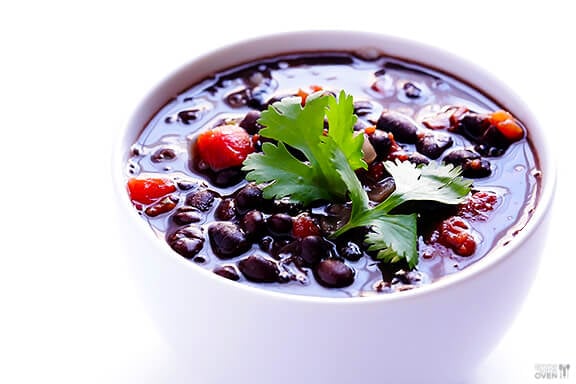 Alright, friends.  I know that it's the second week of November, so I should be posting Thanksgiving recipes galore.  But I'm not quite feeling the turkey and pumpkin pie cravings yet.  So I decided to dedicate an entire week to another highly-requested topic on the blog:
5-ingredient soup recipes!!!
Ever since I posted my 5-Ingredient White Chicken Chili recipe, you all have (a) turned it into the highest-traffic recipe on the blog right now and (b) been emailing with requests for more recipes like it.  So I decided to take the challenge and put on my "minimalist" ingredient hat and see if I could simplify five classic soups.  It definitely took a bit of trial and error, but I'm happy to say that there are now five delicious 5-ingredient soups coming your way this week.
First up?  5-Ingredient Black Bean Soup.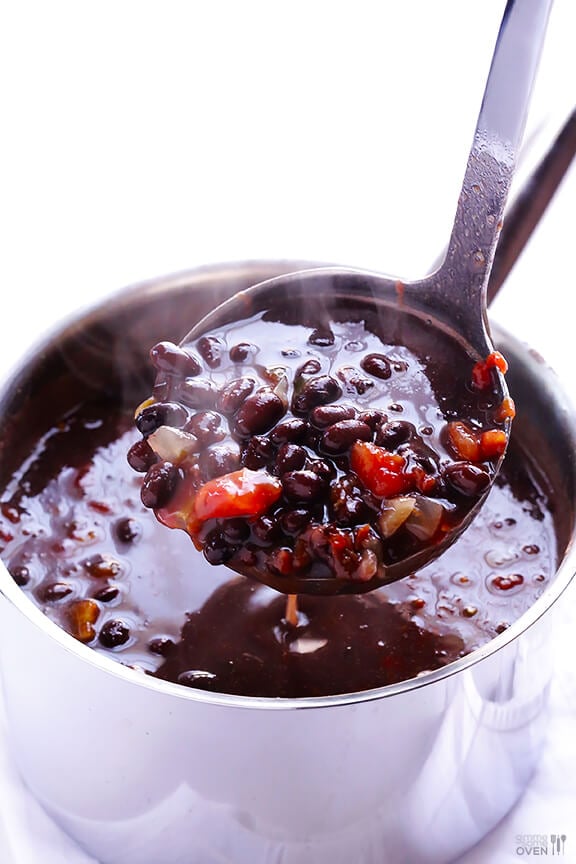 I am a huge fan of black beans soups, as is clearly noted by the Spicy Black Bean Soup, Black Bean Chili with Chocolate & Coconut, and Smoky Black Bean Chili recipes already on the blog.  Black bean soups are usually quick, healthy, and full of lots of spices and flavor — which I love!!  But still, the idea of an even simpler 5-ingredient black bean soup sounded intriguing.
So I made it happen.  And in 20 minutes, nonetheless.  (Bonus!)
Can you guess the 5 ingredients?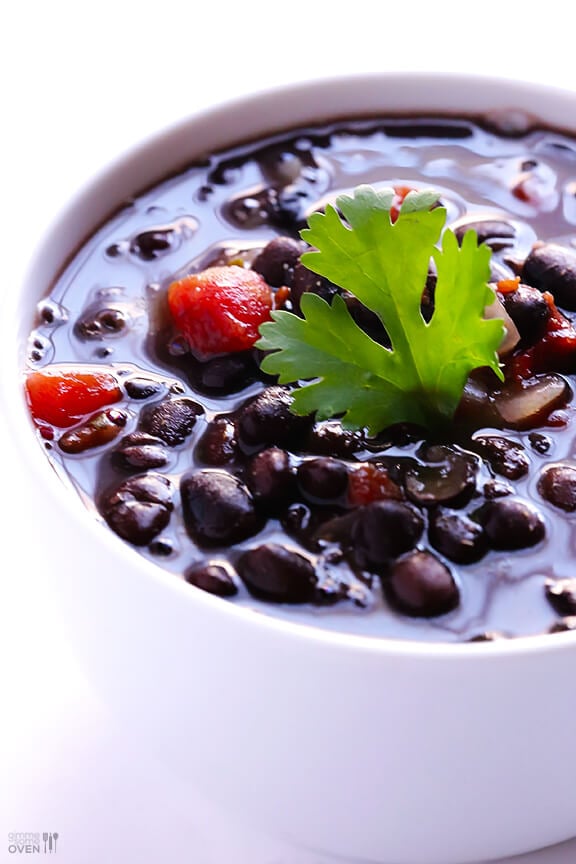 I initially planned to make the soup using canned black beans (although you could substitute fresh if you plan ahead and soak them overnight), salsa, cumin, fresh cilantro and vegetable broth.  But once I stirred in the first four ingredients and gave it a taste, I realized that the soup was actually nice and thick and well-seasoned even without the vegetable broth!
Granted, I used the entire cans of beans, including the liquid — which is simply water and salt and perfectly safe to eat (and a perfect thickener for soup!).  But if you're one of those folks who insists on draining your beans, hakuna matata.  Just add in an extra cup of vegetable or chicken broth.
So since I still had an ingredient to spare, I added in a little bit of minced garlic, since I seem convinced (along with Monica on Friends) that everything tastes better with a little extra garlic.  ;)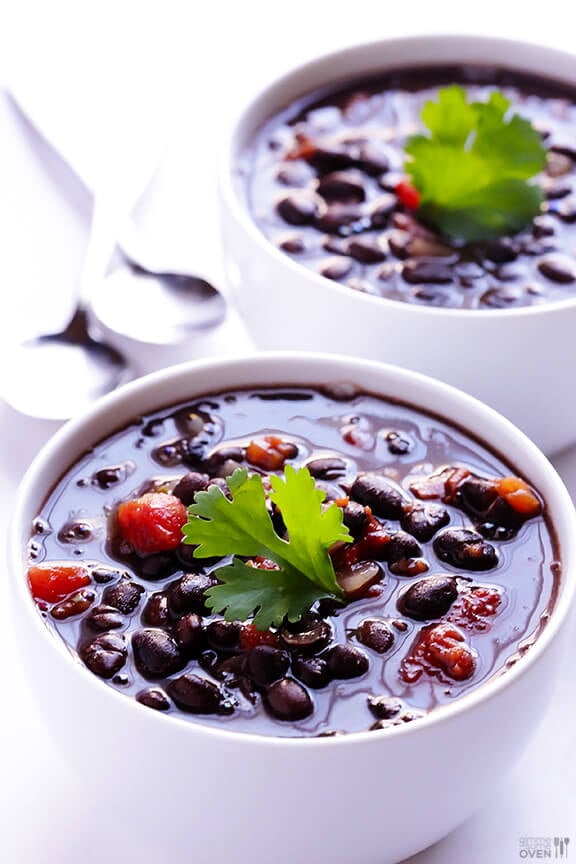 I will say, though, that the key ingredient to this soup is salsa that you really like.  If you like spicy soup, add in some nice hot salsa.  If you like milder, go mild.  If you really like the tomatillo flavor, you can add in salsa verde.
In the name of a true 20-minute meal, I opted to use store-bought salsa.  If anyone is looking for a recommendation, I love the national brand Herdez.  Their "Caesera" salsa (available in mild, medium or hot) always work well in recipes, as well as my favorite of theirs — Chipotle.  It's probably the most widely-available brand that I like so far, and it's also some of the most affordable.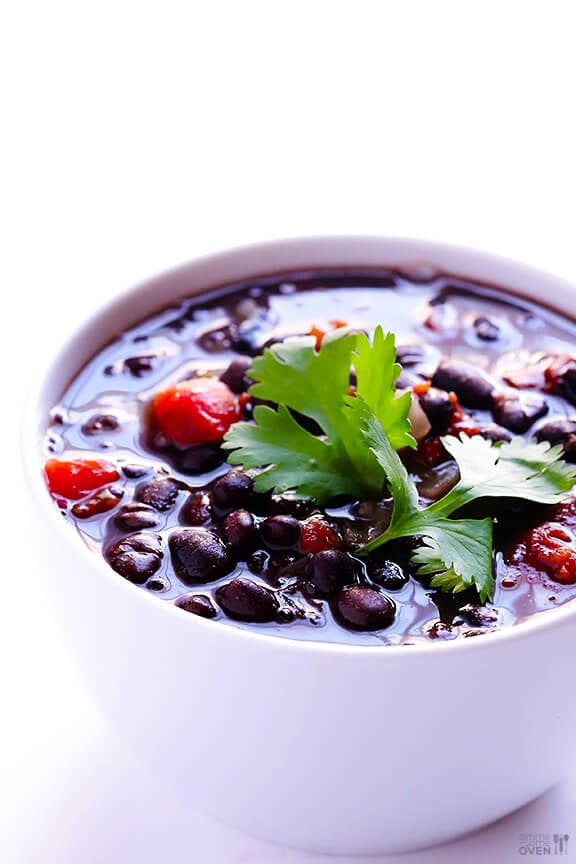 All in all, this recipe turned out to be a delicious start to our 5 Ingredient Soup Week on the blog.  Stay tuned for a new quick and easy recipe each day this week!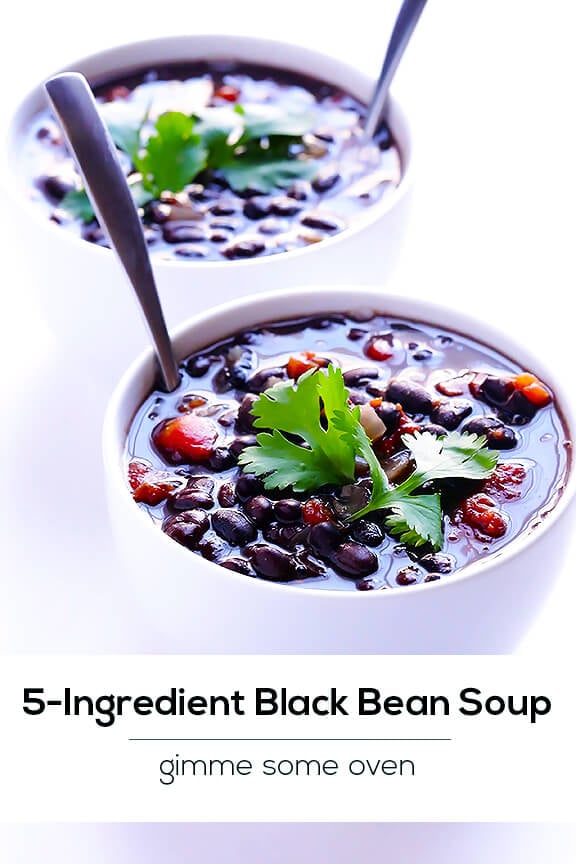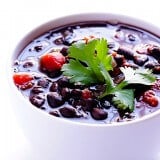 5-Ingredient Black Bean Soup
This 5-Ingredient Black Bean Soup is full of great flavor, and ready to go in just 20 minutes!
Ingredients:
3 (15 oz) cans black beans, with liquid
1 lb. (about 2.5 cups) good-quality salsa, homemade or store-bought (I love the brand Herdez)
1/2 cup chopped fresh cilantro, loosely packed (plus extra for garnish)
2 tsp. ground cumin
1 clove garlic, minced
Directions:
Stir all ingredients together in a medium saucepan. Heat over medium-high heat until simmering. Reduce heat to medium-low, cover and simmer for at least 10 minutes, stirring occasionally.
Serve soup warm topped with additional fresh cilantro as garnish.
All images and text ©
If you make this recipe, be sure to snap a photo and hashtag it #gimmesomeoven. I'd love to see what you cook!
Be sure to check out my other 5-ingredient soup recipes too!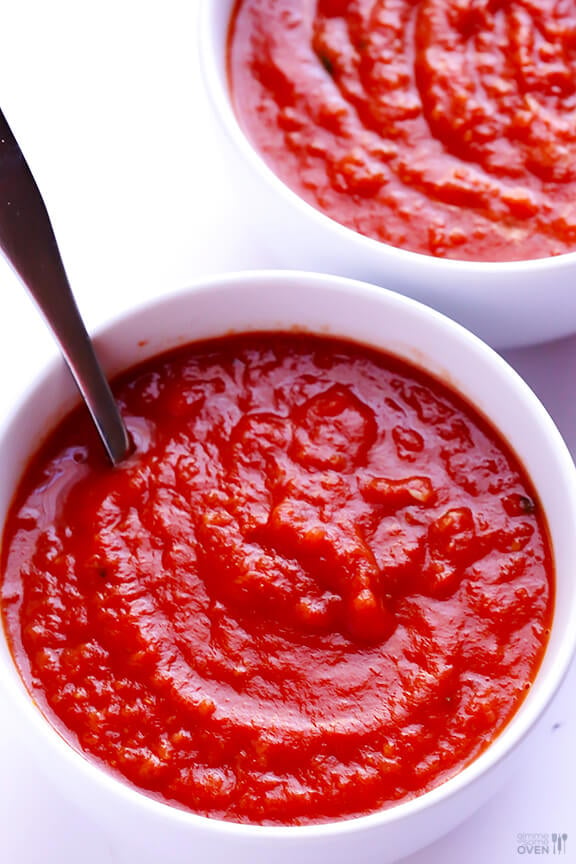 5-Ingredient Tomato Soup Recipe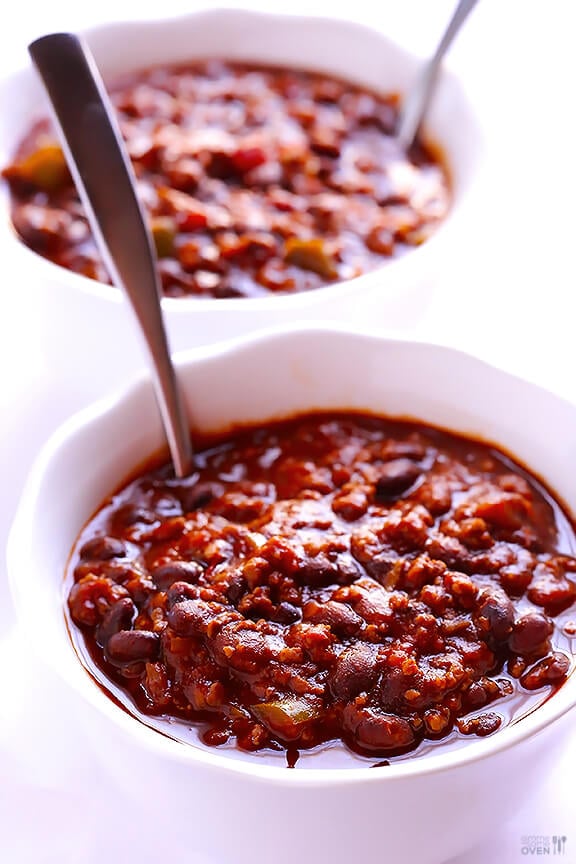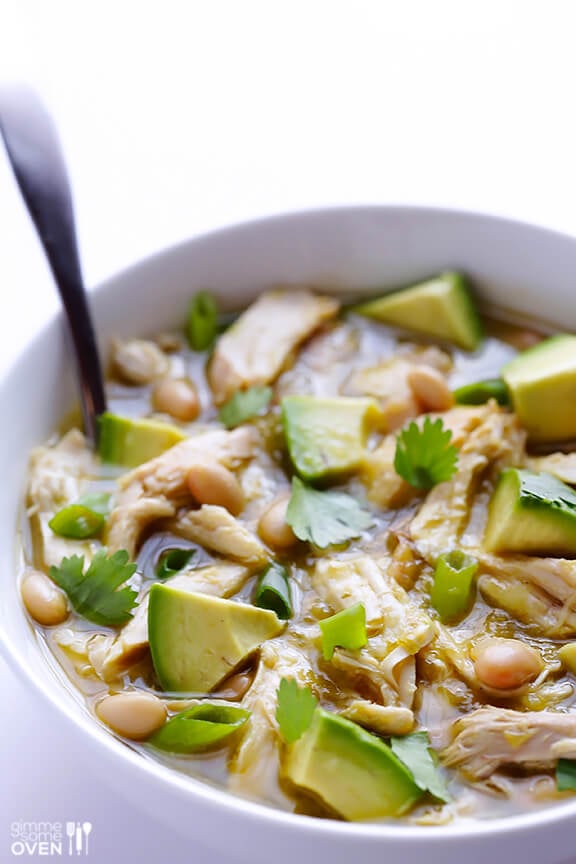 5-Ingredient White Chicken Chili Recipe