AirBnB Experiences

AirBnB Experiences – we made Paella!
What It Is: 
For those with a more hands-on approach to traveling, AirBnB has expanded their offerings all over the world. This one was our first paella class ever. And it was really fun!
Where It's Located:
Sara's place is just below Park Güell. You can do both in a day :)
Why We Love It: 
Our first AirBnB Experience was to make paella with with Sara, a local from Barcelona who changed careers from interior design to "hostess with the most" at the time when the economic crisis hit Europe in 2008. She's been making her family's paella recipe in this gorgeous little backyard space ever since. As many of you already know, we tend to let our stomachs lead us around new places, and getting to learn a family recipe from a local has helped to make us feel even more a part of this place. Plus, you're often grouped in with some other lovely people, so an impromptu lunch party is the result.
Tips:
There are countless things you can do through AirBnB Experiences, so have a look through their offerings. You might just find it to be the highlight of your time here.
Contact: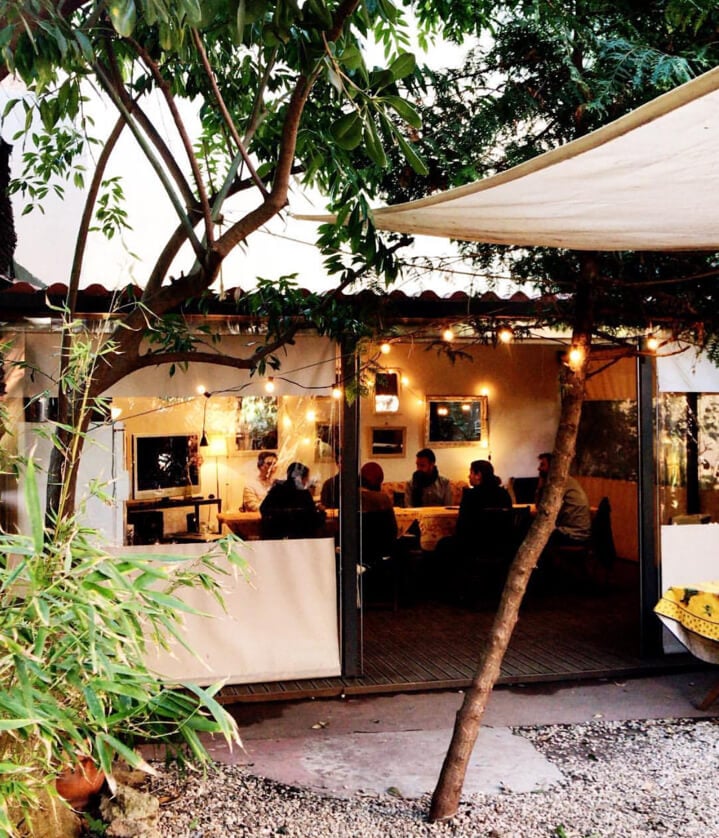 For More Barcelona Travel Recommendations…
Check out our Gimme Some Barcelona Travel Guide, which includes a constantly-updated list of our best recommendations on where to stay, what to do, and where to eat in Barcelona. Plus, we've also shared a bunch of our best Barcelona-specific travel tips, so that you can navigate the city like a local.
Also, feel free to download our Gimme Some Barcelona Google Map, which includes all of the recommendations listed in our travel guide.