birthday giveaway: planters spice collection!
This post may contain affiliate links. Please read my disclosure policy.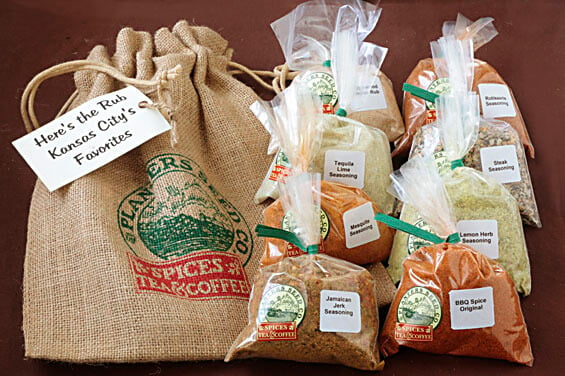 ***This giveaway is now closed. Thanks for your participation!!***
Indeed. I am now the ripe old age of 27. :)  So to celebrate, and to celebrate Gimme Some Oven's new Facebook page, we're doing a giveaway!!!
I'm super excited about this one, as it has been sponsored by one of my favorite local spice and gardening stores – Planters! Located in the heart of Kansas City's downtown City Market, this is my favorite place in town to buy spices, seasonings, my oh-so-favorite blackening powder, and fresh herb and veggie plans galore! They also have a fantastic website, where any of you non-locals can check out their selection.
For this giveaway, though, thought it would be fun to feature some of Planters' most popular rubs that Kansas City (and especially KC bbq!) is famous for, including:
Applewood Smoke Rub
BBQ Spice
Jamaican Jerk Seasoning
Lemon Herb
Mequite Seasoning
Rotisserie Seasoning
Steak Seasoning
Tequila Lime Seasoning
So enter to win, and have an extra-fun time grilling and cooking this summer!!! (Read below for details.)
***This giveaway is now closed. Thanks for your participation!!***
Entry Requirements:
How to Enter: Leave a comment on this post telling me what your seasoning is. OR, head over to Planters website to look at their seasoning selection, and come back and tell us what it is!
Required: You must include your email address in the comment form. I will need it to contact you should you win.
Deadline: Friday, May 7, 2010 at 11:59pm Central Time
Extra Entries:
Facebook Fans: Gimme Some Oven now has a Facebook page! So you can gain an extra entry by becoming a fan this week!
Facebook Post: If you post about this giveaway on your own Facebook page, you can also receive an extra entry. Just leave a comment here (on this post) with a link to your update.
Sign up for RSS: You can also receive an extra entry by signing up for Gimme Some Oven updates through an RSS feed. Leave a comment here (on this post) saying that you're now a subscriber.
The Fine Print:
No purchase necessary to enter. Winner will be selected at random by Gimme Some Oven using Random.org. All entries received after the giveaway closing day and time will not be considered. Entries that do not follow the entry requirements will not be considered. Winner will be notified via email and will have 48 hours to confirm receipt of the email. If the winner does not reply within 24 hours, another winner will be selected. Giveaway will be mailed to the winner's address, and has been sponsored by Planters.
***Congrats to Emily for winning this giveaway! Thanks again to all who left comments, became Facebook fans, left FB posts, and/or joined the RSS feed. Grateful for you!***