My Blogging Goals For 2015 + "Ask Ali"
This post may contain affiliate links. Please read my disclosure policy.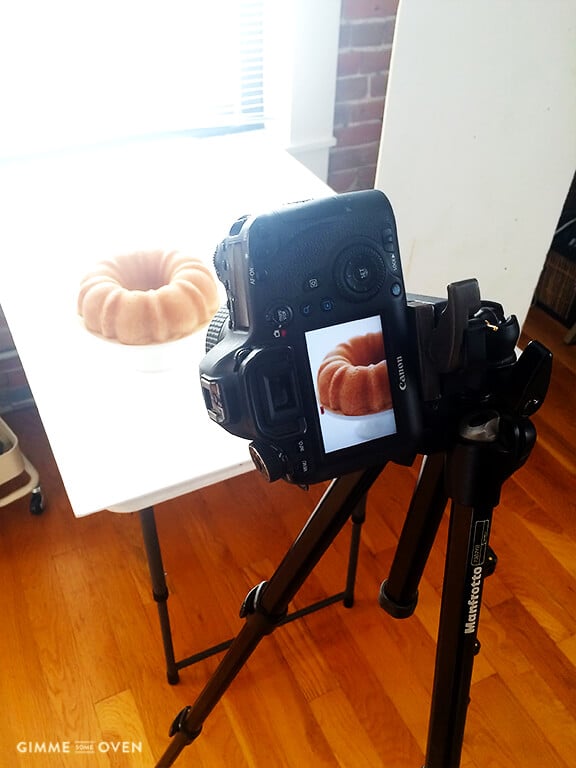 Happy 2015, friends!
Yes, I'm totally still riding the wave of all things new-years-ish, and feeling All The Feelings and reflecting on All The Things that bubble to the surface at the beginning of each January. Because, what can I say? I love a new year.
I love being in conversations with friends and reading blog posts and feeling the general buzz in the air this week that all seem to zing full of hope. I love the dreams creatively being dreamed, the resolutions thoughtfully being considered, the first steps courageously being taken. I love that new beginnings and change feel so possible right now. I love being reminded that, as one of my favorite authors said in a fantastic blog post yesterday, every good thing in this world was actually created to change. And that that's a healthy and difficult and beautiful thing.
When I think back on the year that was 2014, it was actually (as I mentioned in this post) a year full of remarkably few major life changes for me personally. Which I have to say was actually a gift, because after a few years chocked full of transitions, I was ready for a little rest and stability. I feel like Gimme Some Oven also had a relatively calm year. But upon further reflection, I realize that some big things actually happened, and it actually turned out to be a heck of the year for the blog.
First off, we completely redesigned and reorganized the site in 2014, which included a new recipe index and made the site mobile-responsive, amongst other cool and beautiful features. I shared 170+ new recipes on the blog, wrote a bit more on the Life page, and launched a section for Photography Resources. I also worked my tail off on another big project behind the scenes that ended up having a surprising ending, which I will tell you about sometime soon. And we watched readership basically triple on the site over the past year — which blows my mind and is simply proof of what a wild roller coaster the internet can be. And it's also a testament to how unbelievably amazing you all are with faithfully checking in on the site, and sharing it with your friends. I can't even begin to express how thankful I am for each of you readers, and how humbled I feel by your support and encouragement and general awesomeness.
So yeah, in a nutshell, I find myself starting the new year loving this blog more than ever. And feeling more grateful than ever. And loving what I do.
Honestly, if it were up to me, I'd kind of love to just hit the "freeze" button on the Internet and bottle this all up and keep things going just as they are right now, just creating new recipes and doing this same ol' same ol' that I've grown to love. Forever and ever. Amen. But of course, even as I type this, the internet and technology and the blogosphere are evolving and changing by the minute. And any blogger will tell you that you have to stay light on your feet and keep pace with the changes in our industry. And that the same ol' same ol' may not hold up for too much longer. And I know that a little risk in life often leads to some surprisingly cool new opportunities.
So, that said, I have been giving some thought to what changes may lay ahead for this blog in 2015, and I whittled them down into three basic goals. So I thought I'd share them with anyone who's interested today. Although don't get too excited. By contrast to what Chris Harrison promised last night on The Bachelor (judge away), this will probably not be The Most Dramatic Year In Gimme Some Oven HISTORY. I mostly want to stay the course with where the blog is headed right now. But here are a few new ideas I would like to pursue…
My Blogging Goals For 2015
1. In addition to offering resources for what to cook (recipes!), I want to spend more time this year also teaching people how to cook (tutorials!) and talking about entertaining (the fun and meaningful and stress-free way).
Don't worry, I'm not planning to cut back on sharing new recipes. They will always be the bread and butter of this site, and I have oodles of delicious ideas already in the works for 2015.
But!
I think it would be fun to spend some more time this year talking about the techniques of how to cook. I love tutorials, especially when they're clear and easy, and would love to develop some more of those to help teach some of the basics (and more advanced) techniques of cooking. If you have specific requests of things you'd like to learn, holler!!
Also, I received lots and lots of emails from people this past year with questions about entertaining. (Many of you, especially, asked about how I helped launch a community-wide Neighbor Nights for people living in downtown Kansas City.)  And while I realize that I often reference parties and dinners and random friend happy hours that I host at my place, I have never devoted entire posts on this blog to talking about them. Or entertaining in general. So I'd love to share with you more about why having people over and cooking for them is so important to me, things I've learned (and changed) about entertaining over the years, and tips on making time around the table extra meaningful, fun, and non-stressful. Frankly, my love for entertaining and sharing food with people was the main reason I began this blog in the first place, so it seems crazy that I've never made that a focus of the site! But hey, 2015 sounds like the perfect year to make it happen.
2. I want to blog more about stuff besides food.
Confession time.
As much as I adore food and creating recipes galore to share with you (and fully intend to keep doing so), I have to admit that my favorite part of this blog lately is the Life section.
It's the part of the blog that makes my heart beat fast, especially when I think about sharing things that matter the most to me. It is the part of the blog that I lay awake at night dreaming about. It is the part of the blog that feels exciting, creative and extra-meaningful to me. It's the part of the blog that feels most challenging and vulnerable and more than a little intimidating to me.
And…it's the part of the blog that I have totally neglected. (Womp womp.)
Yes, for the two or so years that we've had the Life section, I have relegated it to the "oh-I'll-work-on-it-when-I-have-extra-time" category. And of course, when in life does anyone ever have "extra" time?
So yeah, this year I want to make the Life section of this blog more of a priority and make time for it. Content is never the issue; I always have ideas galore for this part of the blog. So instead of just letting them accumulate on Post-It notes, I want to take advice from one of my favorite bloggers and just start writing again and see where things go. I'm not quantifying this goal at all — this might only mean that I write one or two posts a month. And I'm definitely not going to be evaluating by any sort of quantifiable means (i.e. how many people read those posts). I just want to write more about life. So I'm going to write.
3. I want to serve as a better resource for other bloggers.
This goal is also hugely important to me.
Because quite simply, just about anything that I have learned about blogging I have learned from other bloggers. It's how this industry goes, and I am enormously grateful for the ways that other bloggers have been so open and generous with me in sharing what they know over the years. And I want to do whatever I can to pass on the favor and give back.
I'm no expert, but I have spent a lot of time over the years emailing and talking with and mentoring other bloggers, and I think just about anyone will tell you that I'm an open book with what I know about blogging and business. So this year I'd love to focus my efforts on doing a better job at actually getting down in writing (or video) anything I know and posting it on the blog as a resource to others…for free.
I have more resource tabs (up at the top of the page) that are getting close to being opened with new resources for bloggers and food bloggers, as well as home cooks. So I'm hoping to get those ready soon. And again — if any of you bloggers have any specific questions you'd love for me to tackle, please let me know!! No guarantees that I'll have the right answer, but I'm always happy to share what I know.
Ask Ali
Also, this may be a totally silly idea, but since we're on the topic of sending in questions…I've been toying with the idea of opening up an "Ask Ali" series on the blog!
Ok, I've actually wanted to try this for years, but was always afraid that it sounded too narcissistic or arrogant. Or I felt all iffy and insecure that my answers might be less than awesome. But I will admit that I'm one of those people who's a total fan of advice columns and I immediately flip to them in magazines and newspapers and on websites, no matter how deep or frivolous the answers may be. So if there were ever an opportunity in my life to give hosting an advice column a try, I figure this blog might be it. ;)
I don't know, I'm still a little on the fence about it. But I thought I'd at least put out a feeler with you all.
So the question is — do you have any questions that you'd want to ask me?
If so — and it can be anything from cooking to entertaining to all things Kansas City, finding real friendships, conquering that DSLR camera, the "gah" moments of dating (or being single), dealing with comparison in the blogosphere, the art of neighboring, advice from (yours truly) as a former piano teacher, book clubbing, small business accounting, why I go to church, what makes the perfectly satisfying batch of chips and salsa, you name it — I'd love to hear from you.
Just submit your question (anonymously) below, or by using this link. And thanks in advance. If I nix the column, I may use any suggestions for future content in general. :)
Most importantly…
I just wanted to say thanks again to you. Yes, you. If you are reading this blog post right now, you are one of the people literally making this site possible, and making my dream of spending my days working on it possible as well. And that means more to me than you know. So thank you.
If I could reach through the screen and give you a big hug, I would. Or if you're not a hugger, a pleasant (space-respecting) smile. ;)
You all really are the best, and I can't wait to dive into another new year together. I hope that good and meaningful and awesome things are ahead for us all.
Cheers,
Ali