15 Brussels Sprouts Recipes
This post may contain affiliate links. Please read my disclosure policy.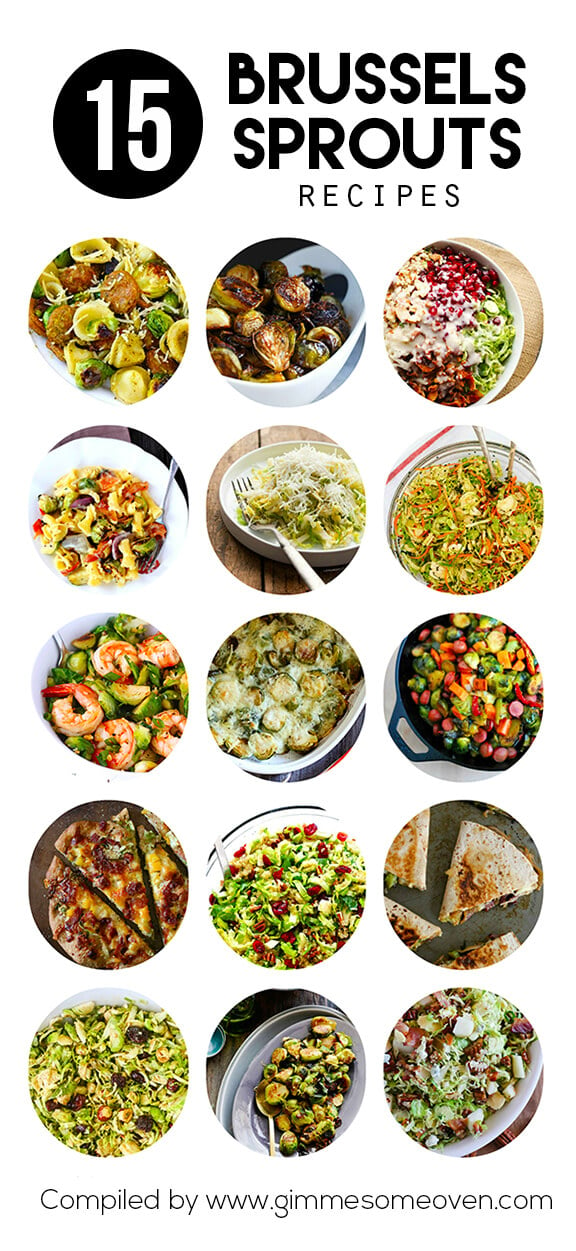 Brussels sprouts are quite possibly one of the most underrated vegetables out there. They tend to get a bad rap, and when brought up in conversation, the common response is a turned up nose and a face like a two year-old who's just taken a bite of something they strongly disapprove of. But I maintain that this is because some people just haven't had them cooked right, so they don't know any better. Or, they were practically force-fed them on a regular basis as part of an "eat your greens" case instituted by their parents.
My mom was one of those people. She's the opposite of a picky eater, but until recently, she's been adamant about detesting brussels sprouts with a fiery passion. When she was a child, the only brussels sprouts she knew were sad and plain. Her mother seemingly hadn't discovered the merits of caramelization and bacon grease!
Thankfully the times have changed, and brussels sprouts are making a comeback. They're popping up more and more on menus and in food blogs, and we just can't eat them fast enough. Currently, I'm obsessed with eating them raw, in a salad, with parmesan, avocado, walnuts, and a tangy dijon vinaigrette. I never thought salads could be addicting until I had brussels sprouts that way, but now I'm a devoted fan.
So if you're one of those people who's not a fan of brussels sprouts, we urge you to try some of these recipes and see the light. This surprisingly versatile veggie might just win you over.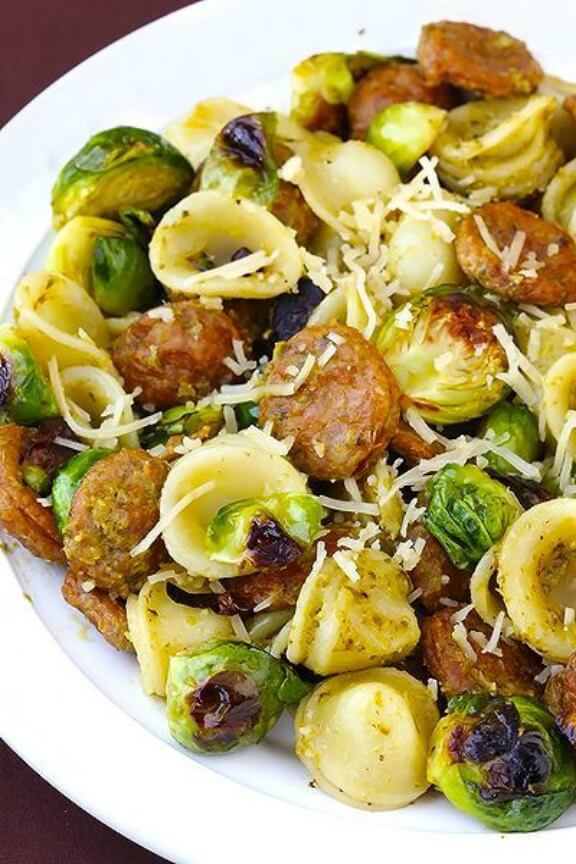 Pesto Pasta with Chicken Sausage and Roasted Brussels Sprouts | Gimme Some Oven
Chopped Brussels Sprouts Salad with Creamy Shallot Dressing | Pinch of Yum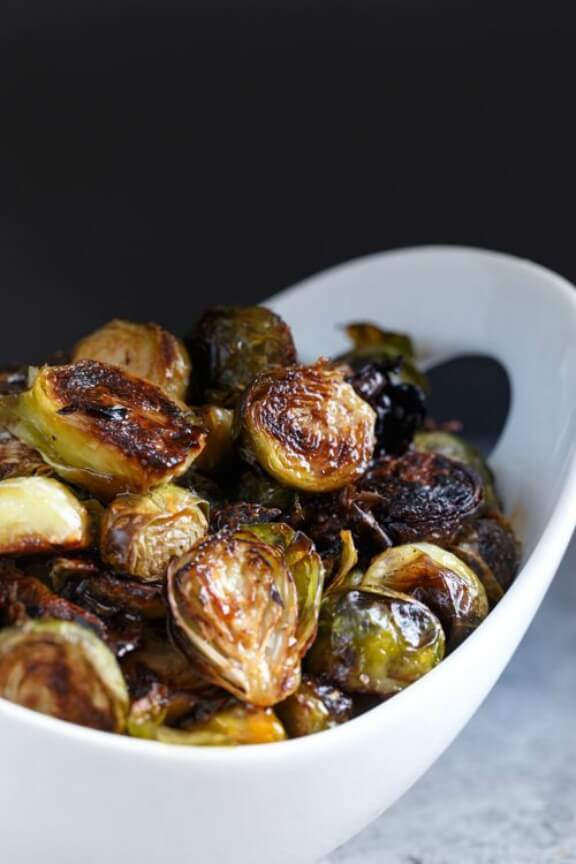 Honey Sriracha Roasted Brussels Sprouts | Shared Appetite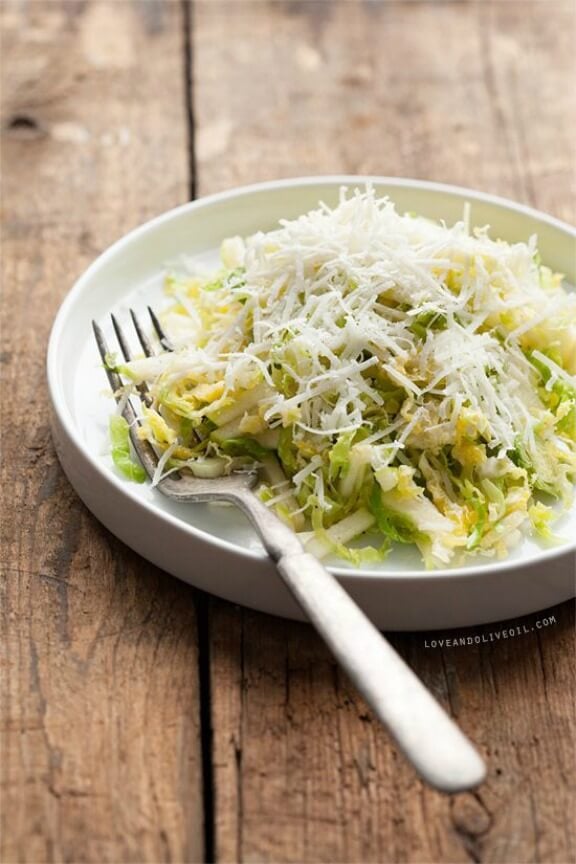 Shaved Brussels Sprouts Salad | Love & Olive Oil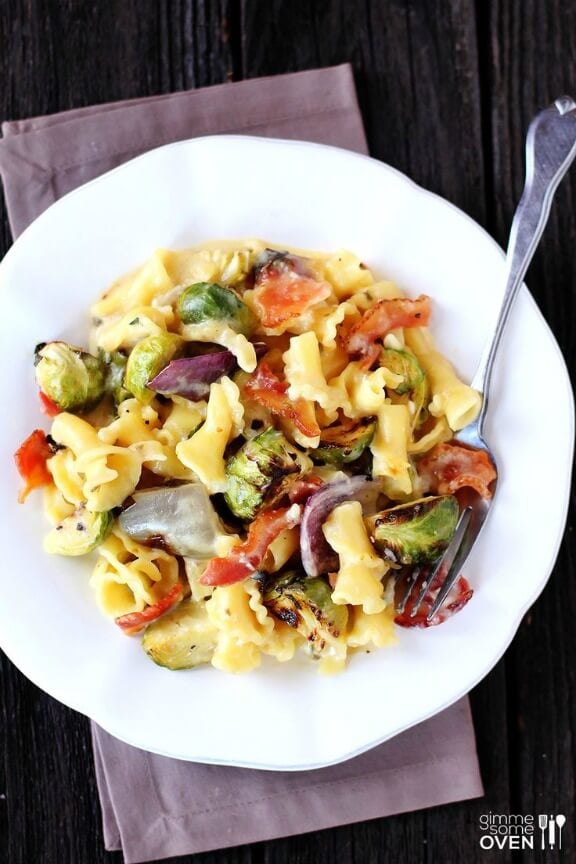 Brussels Sprouts, Bacon & Pepperjack Macaroni & Cheese | Gimme Some Oven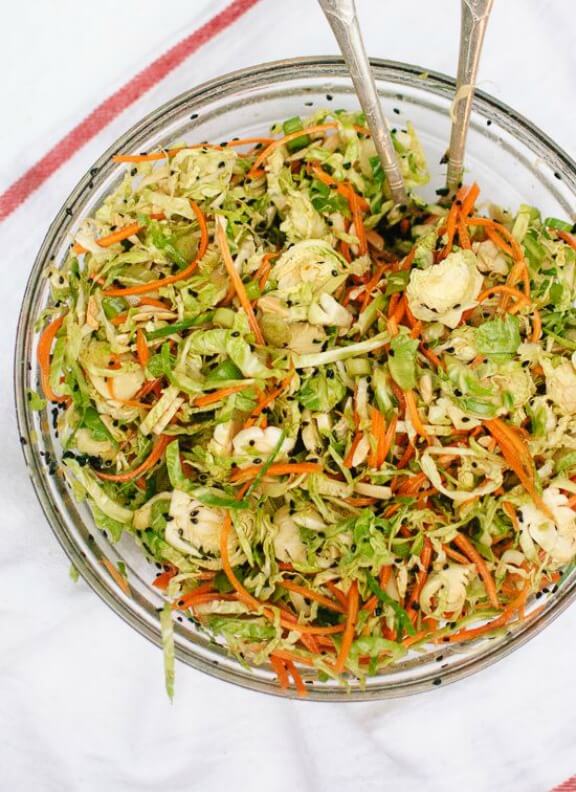 Asian Brussels Sprout Slaw with Carrots and Almonds | Cookie + Kate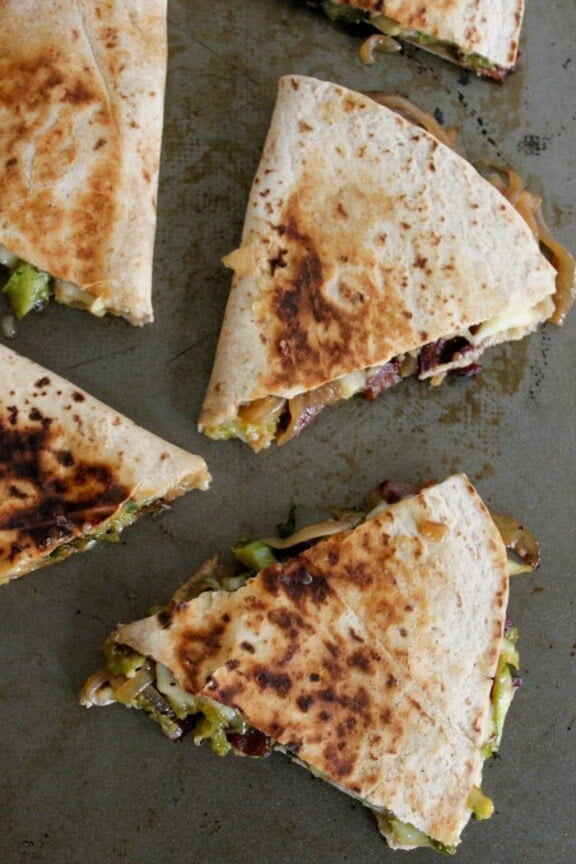 Brie Quesadillas with Brussels Sprouts, Bacon and Beer-Glazed Onions | Domesticate Me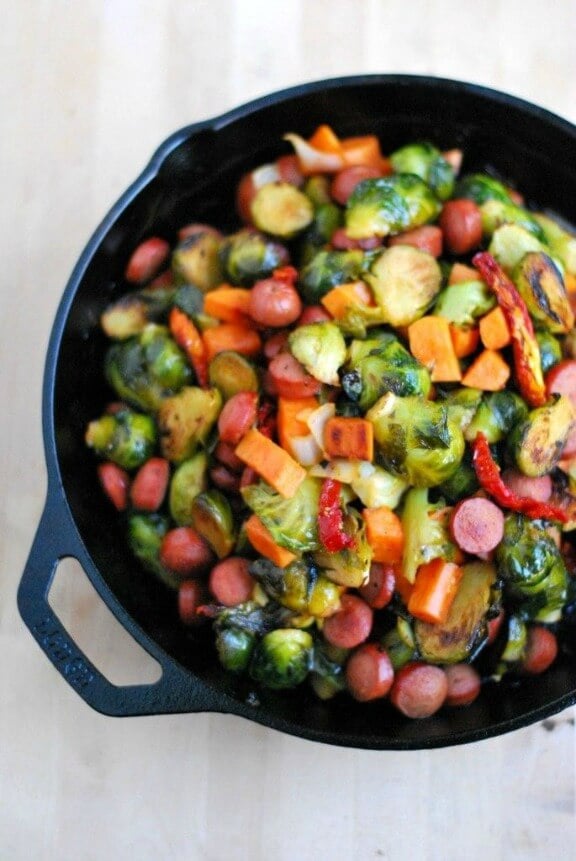 Brussels Sprouts Skillet | Paleo Foodie Kitchen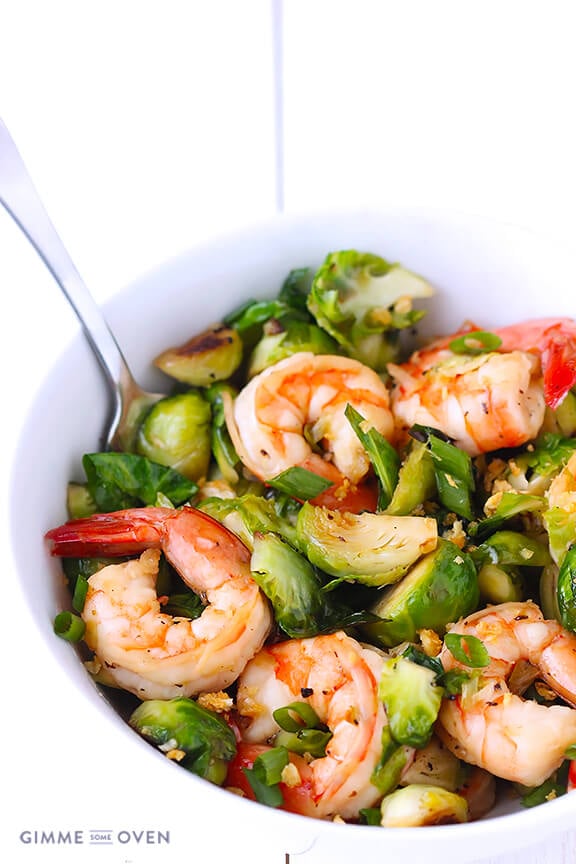 Honey Sesame Shrimp & Brussels Sprouts Stir Fry | Gimme Some Oven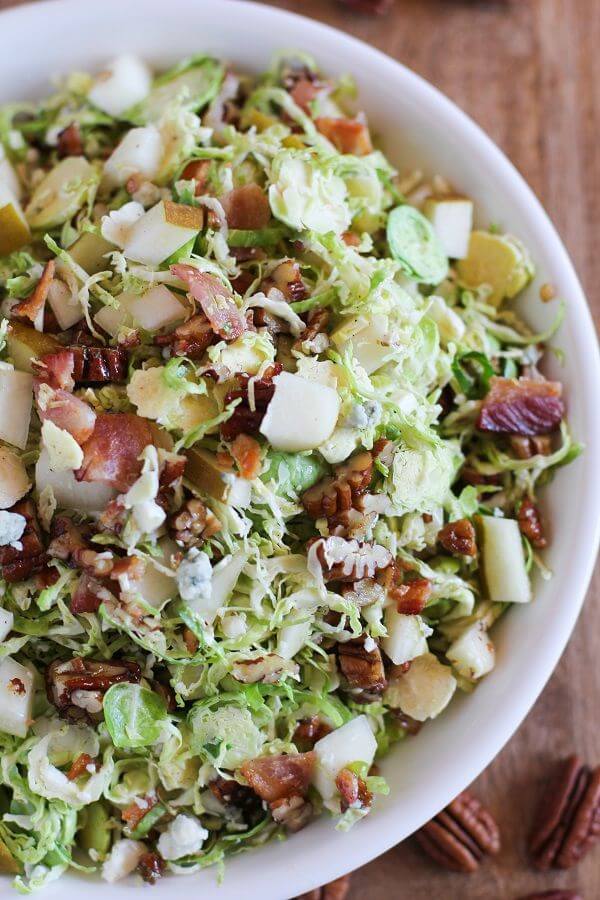 Brussels Sprout Chopped Salad with Warm Bacon Vinaigrette | The Roasted Root
Brussels Sprouts Gratin | Skinny Taste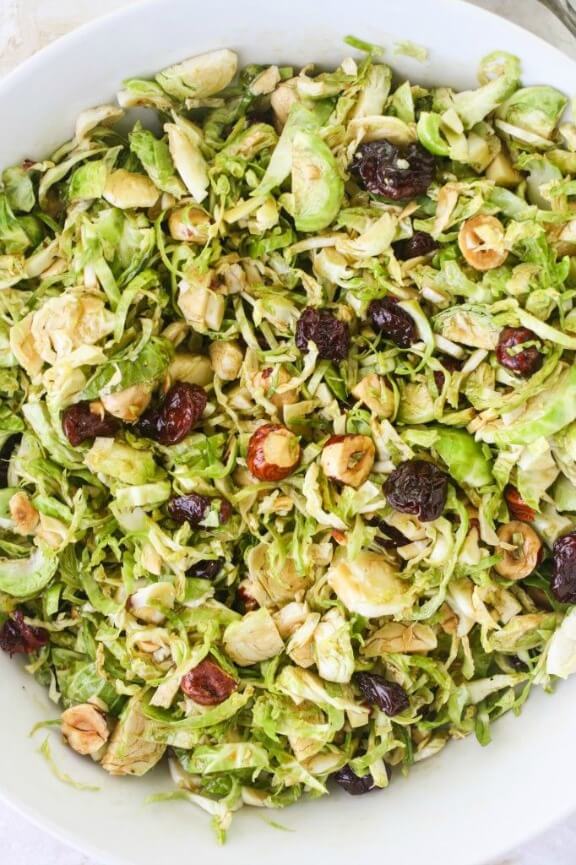 Shaved Brussels Sprouts with a Maple-Balsamic Vinaigrette | Orchard Street Kitchen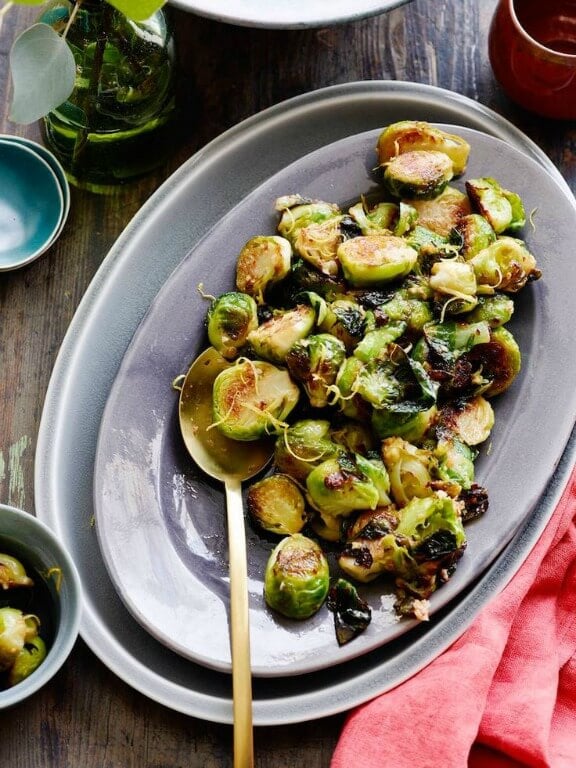 Sautéed Brussels Sprouts with Lemon Garlic Butter | What's Gabby Cooking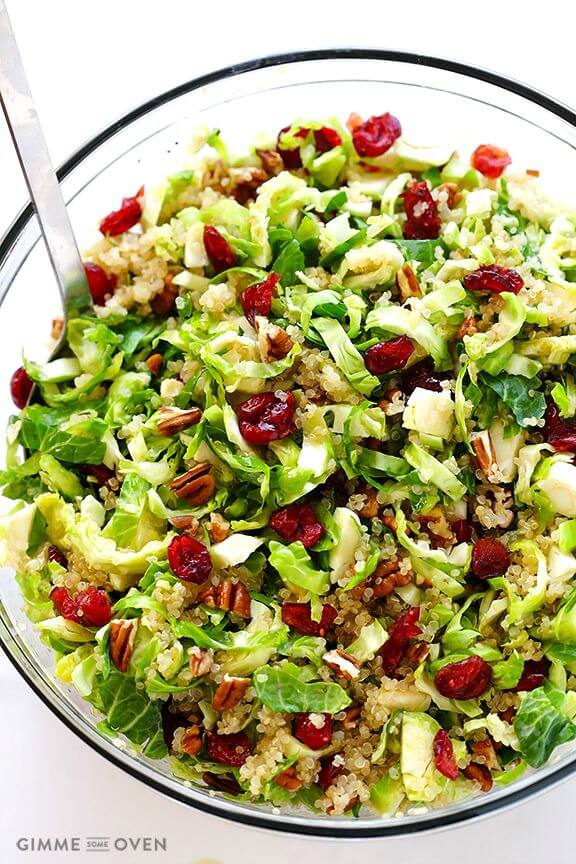 Brussels Sprouts, Cranberry and Quinoa Salad | Gimme Some Oven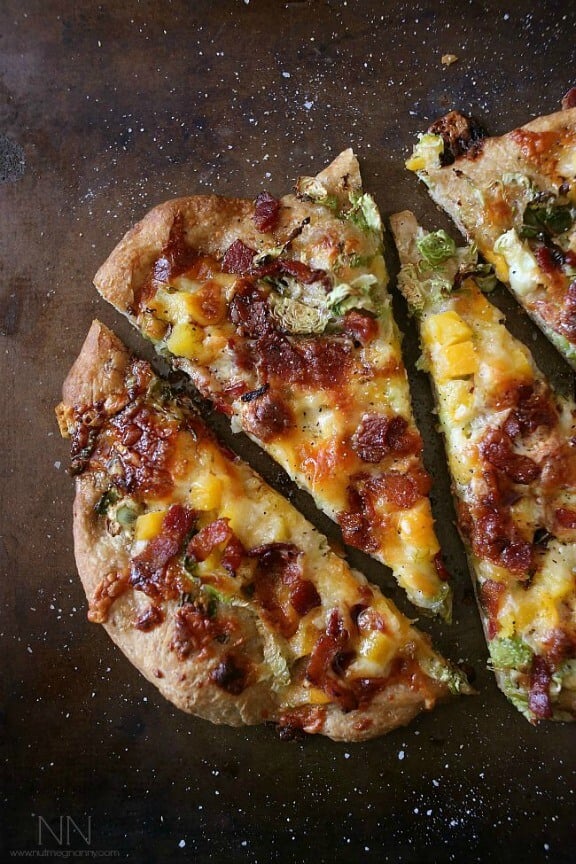 Bacon Brussels Sprouts Butternut Squash Flatbread | Nutmeg Nanny