Caramel Corn Cupcakes
This post may contain affiliate links. Please read my disclosure policy.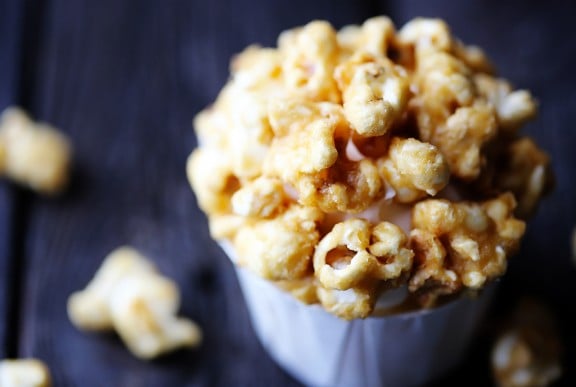 When my friend Maux emailed to invite a big group of friends over to watch the Golden Globes, I wrote back that I would happily bring some treats. As I was sitting there munching away on the homemade caramel corn (that I can't seem to stop making), the idea suddenly occurred to me — what about caramel corn cupcakes???
Years ago for a big album release party, I had made hundreds of vanilla cupcakes with a salted caramel buttercream that were pretty much to die for. So why not top them with the extra sweet and salty crunch of some caramel corn?!? Of course, once I checked online, I found that I wasn't the first to have the idea. But I still thought it seemed like a recipe match made in heaven!
The bummer was that I had to sit and wait for a few weeks until our Golden Globes party before finally getting to try out the idea. And of course, that involved making another batch of homemade caramel corn — such a bummer. ;)  But I have to tell you, once I finally got to make them, these cupcakes made me so happy! As in, I kept catching myself just grinning while making them. There was something so fun about slathering on the frosting and then layering each cupcake up with as much caramel corn as I could fit. So fun. And SO tasty.
So if you're looking for a fun dessert for the Oscar's, the Grammy's, the Tony's, or any other awards show that you love, these will definitely be popular with adults and kiddos alike! And if you're tuning into the Oscar's, be sure to check out all of our great movie reviews and fun facts at Gimme Some Film!
What are you making for the Academy Awards this year?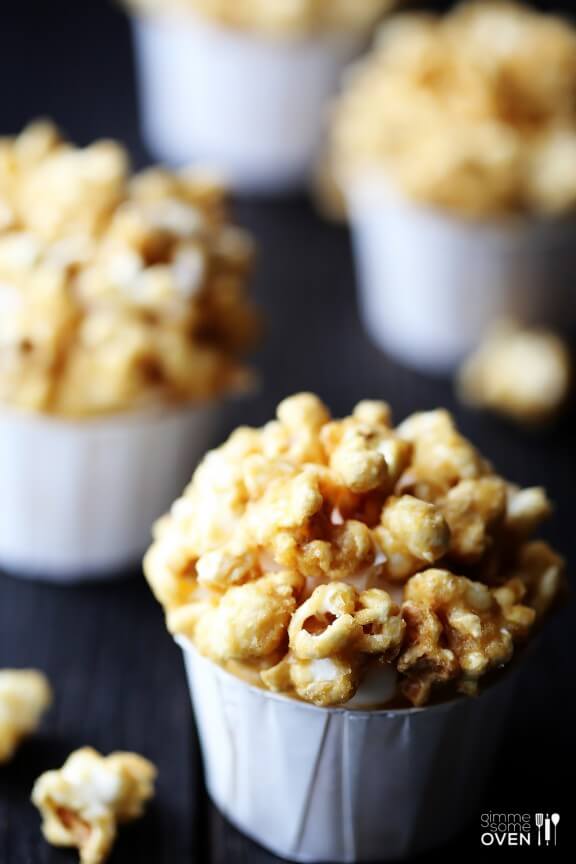 Caramel Corn Cupcakes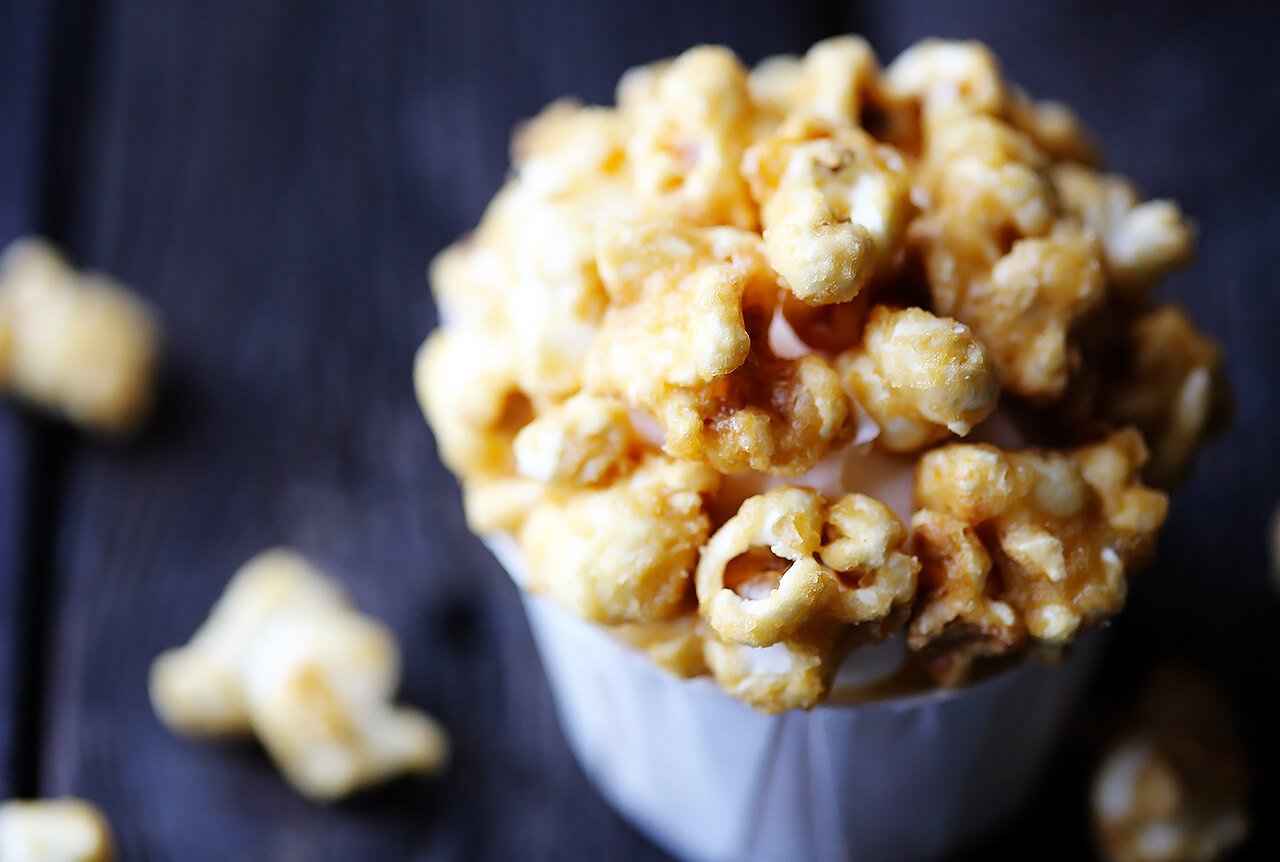 Delicious vanilla cupcakes are topped with a caramel buttercream, and then sprinkled with homemade caramel corn.
For The Cupcakes:
1 cup granulated sugar
1 vanilla bean
1 3/4 cups cake flour
1 1/2 teaspoons baking powder
1/2 teaspoon baking soda
1/2 teaspoon salt
1/2 cup 1 stick unsalted butter, room temperature
2 large eggs (room temperature)
1/3 cup Greek yogurt or sour cream (avoid non-fat versions of either)
1 Tbsp. vanilla extract (store-bought or <a href="https://www.gimmesomeoven.com/homemade-vanilla-extract/" target="_blank">homemade</a>)
2/3 cup whole milk
For The Caramel Buttercream Frosting:
3/4 cup 1.5 sticks butter, room temperature
2 cups powdered sugar
1/2 cup caramel sauce (homemade <a href="https://www.gimmesomeoven.com/microwave-caramel-sauce/" target="_blank">https://www.gimmesomeoven.com/microwave-caramel-sauce/</a> or store-bought)
To Make The Cupcakes:
Preheat oven to 350 F (175 C). Prepare baking cup pans with about 15 cupcake liners.
Add granulated sugar and vanilla bean to the bowl of a stand mixer, and beat on medium speed for about 30 seconds until blended. Add in the cake flour, baking powder, baking soda and salt, and beat for an additional 1 minutes until well-mixed. Add butter and mix on medium-low speed for about 2 minutes until well combined and a little crumbly.
In a separate small mixing bowl, whisk together eggs, Greek yogurt (or sour cream), and vanilla extract until smooth. Add the egg mixture to the flour mixture and beat on medium speed until just combined.
Slowly add milk and mix on low speed until just combined. The batter will be very thin and liquid.
Fill cupcake liners just over 1/2 full. Bake for 14 minutes and then test to see if they are done. They are done when a toothpick comes out without wet batter stuck to it. Remove and let cool on a cooling rack. Once the cupcakes have reached room temperature, frost with the caramel frosting (instructions below).
To Make The Frosting:
Beat the butter in the bowl of an electric stand mixer fitted with the paddle attachment on medium-high speed until light in color and fluffy, about 3 minutes. Reduce speed to low, add powdered sugar, and mix until completely incorporated. Turn off the mixer, and then add caramel. Beat frosting on low to combine, and then increase to medium-high and beat until airy and thoroughly mixed, about 2 minutes. Store in an air-tight container and refrigerate if not using immediately. **If your frosting is too thin, add an extra 1/4-1/2 cup of powdered sugar to thicken.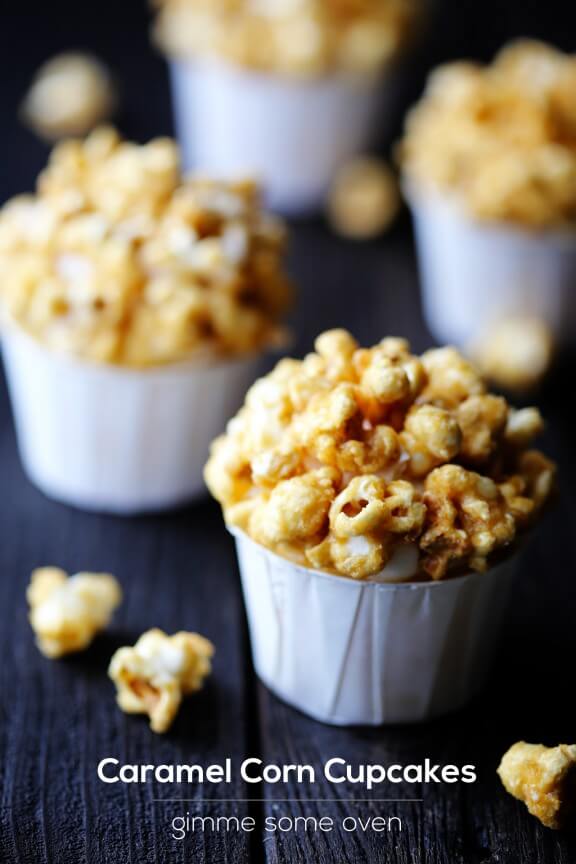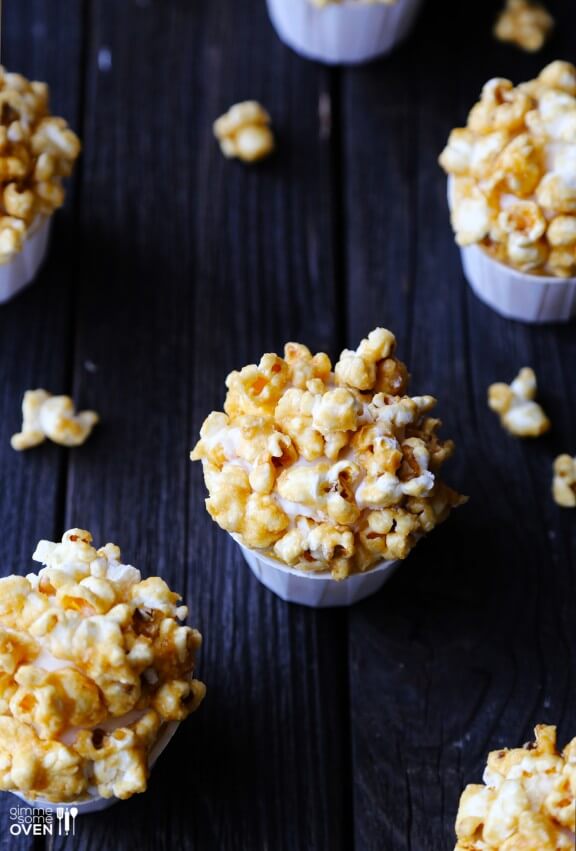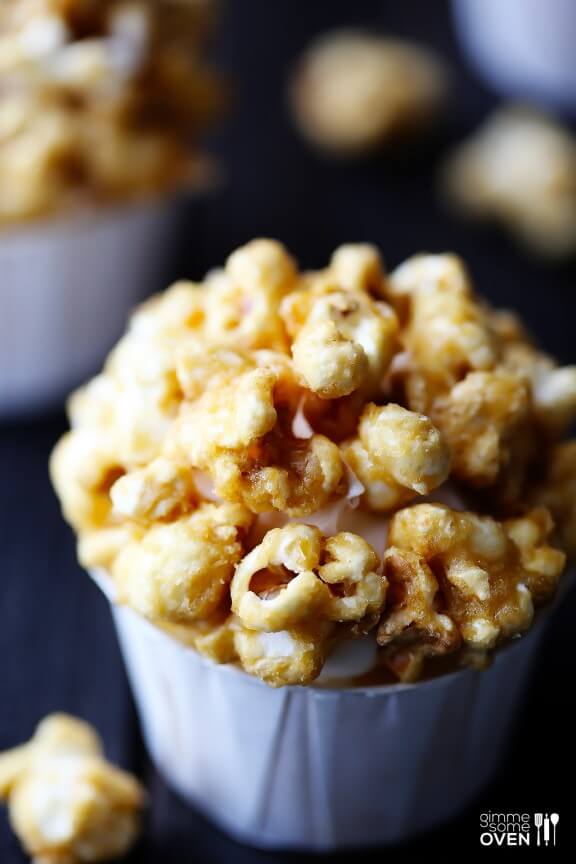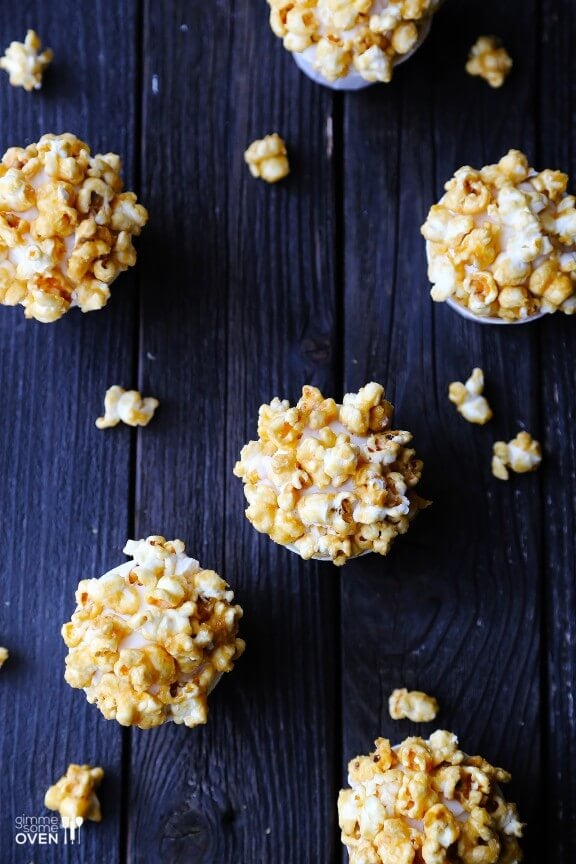 This post contains affiliate links.